Pensacola Beach is famous for its sugar-white sand beaches and lively crowds. The area invites all kinds of visitors all year round. Whether you are traveling with your family, or a special someone, a Pensacola beach house rental with a private pool is the way to go.
Check out these stunning Pensacola beach house rentals with private pools: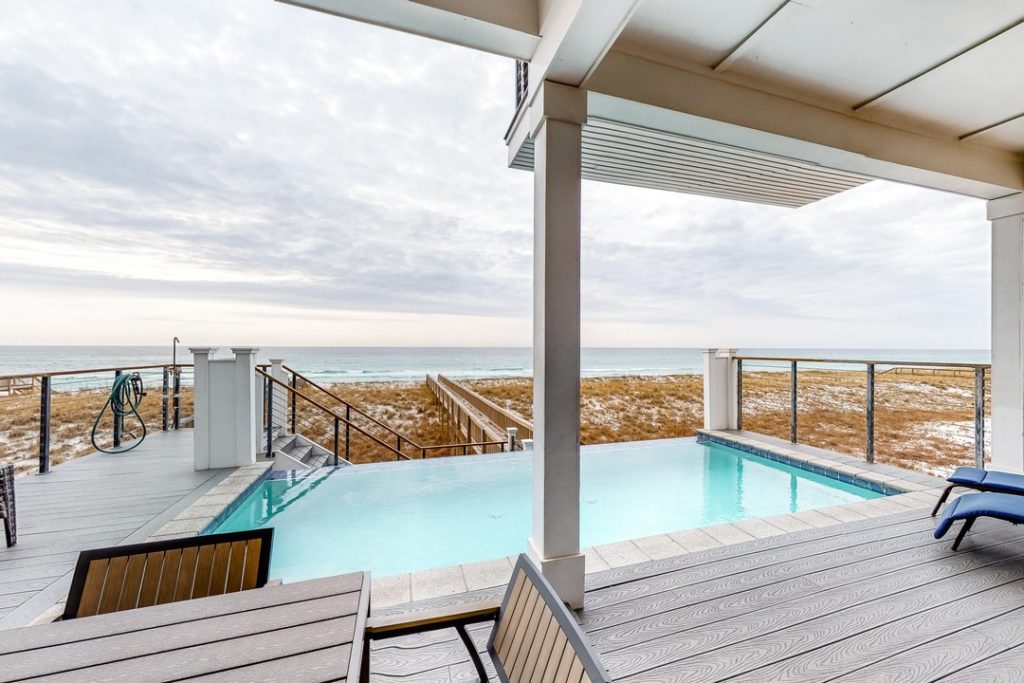 Unwind in this brand-new gorgeous two-story beach house. Fully equipped with elegant decor, a lovely kitchen with all of the appliances you could need, a private pool with Pensacola ocean views, and a path that leads you right onto the beach straight from the pool. This home also offers a private grill to cook out with the family and a game room in the garage for additional fun.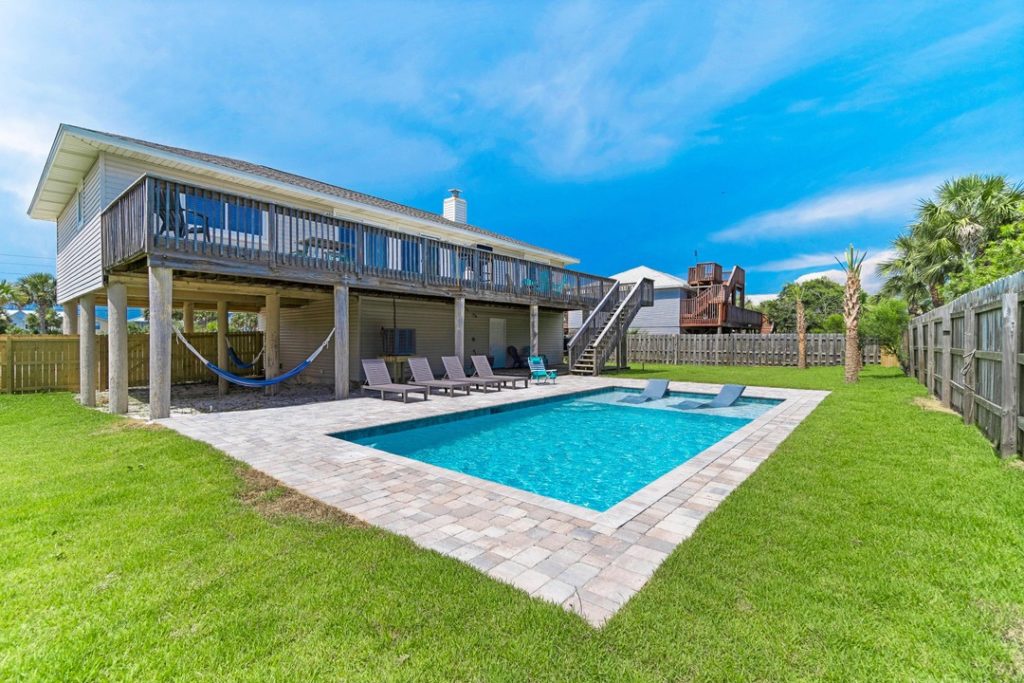 Just a short walk to the beach and an even shorter walk to your very own private pool, this Pensacola beach house is perfect for a fun and relaxed family getaway. Step out on the private deck and enjoy the sunrise as you sip your coffee, or read a book on the hammock as the kids make a splash in the pool.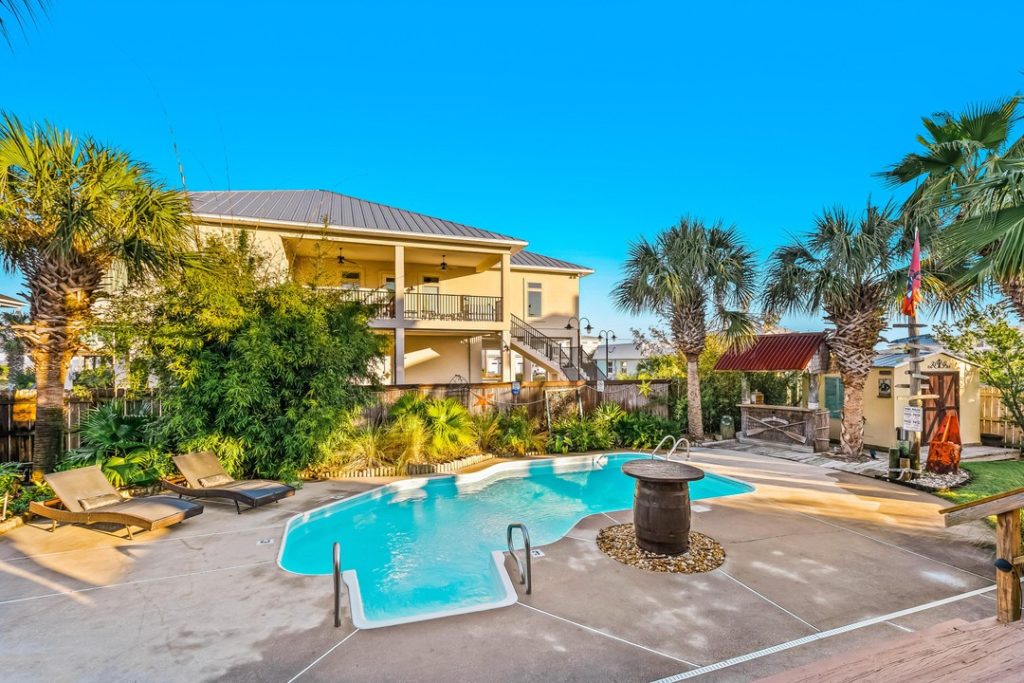 Kick back at the tiki bar and enjoy the sunshine. Flip Side Oasis in Pensacola provides the perfect beach home with a private pool that awaits your arrival. You will find plenty of natural shade under the greenery in the backyard and a ton of places to enjoy your vacation in Pensacola.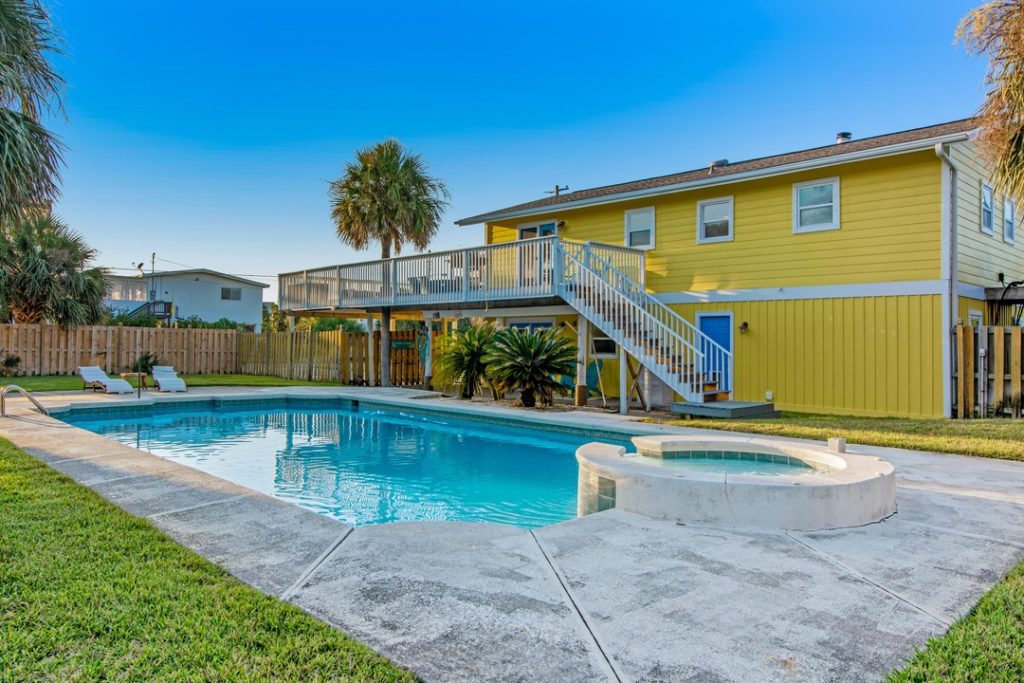 This gorgeous Pensacola beach house boasts nothing but luxury coastal living. Aside from the spacious deck, pool, and hot tub, the best part is that you get to bring your furry friend along too.
Ready for a relaxing vacation? There is nothing better than a private pool and cozy beach house to lounge in all weekend in Pensacola. If you do decide to get out and about, make sure to check out these must-see attractions in Pensacola.