Friendly, intelligent, playful, and almost mystically fascinating: there are countless ways to describe the magic of dolphins. Nothing in the world compares to seeing them flip acrobatically through the air or swimming with them in the open water. But waiting for the stars (and dolphins) to align during your Panama City Beach vacation can be tough. Here's what you need to know about looking for dolphins during your time in the PCB area.
How can you make sure you'll see dolphins on your trip?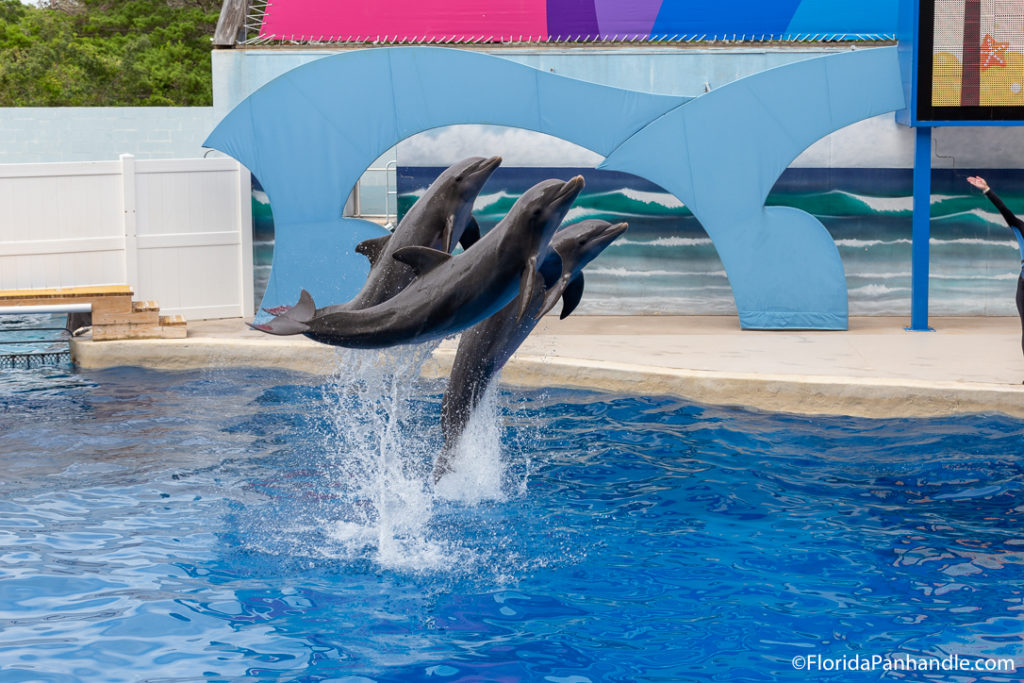 To guarantee you'll get to encounter dolphins while you're in PCB, your best bet is to plant to visit a marine park that houses and rehabilitates dolphins. Gulf World Marine Park, located right on Front Beach Road in PCB, offers dolphin shows and swim-with-the-dolphins experiences. They're a family-friendly option that guarantees up close and personal dolphin encounters, along with guides and informational exhibits to answer all your questions.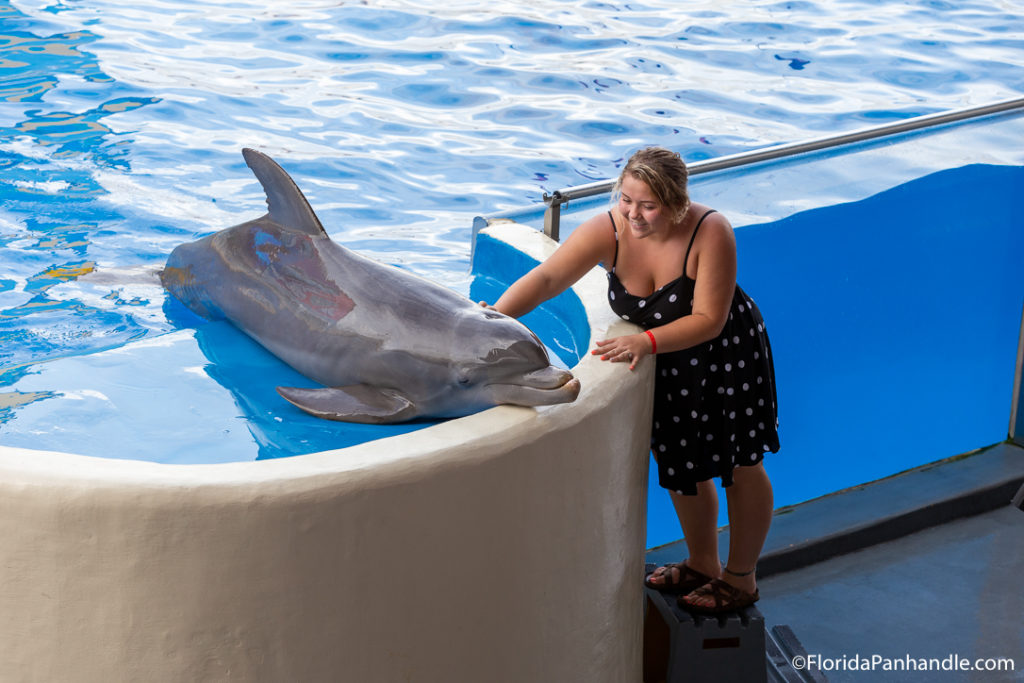 Other options include booking a dolphin tour through one of PCB's many charter options. One of the favorites, the Shell Island Shuttle, offers dolphin tours that coincide with beach time at Shell Island–a win-win for PCB beachgoers, and a budget-friendly option that'll appeal to the entire family. This isn't the only dolphin tour; many companies in PCB offer dolphin and wildlife-spotting tours of their own, but it's important to keep in mind that none can completely guarantee you'll see dolphins while you're out.
What time of day are you most likely to see dolphins?
To spot dolphins in the wild, you might have to get up early. Dolphins typically feed early in the morning, just as the sun starts to filter through the upper layers of the ocean. They tend to stay further out to sea later in the day as the beaches fill with tourists, boats, and visitors. Wake up before the crack of dawn, grab some coffee, and take in a sunrise at a favorite stretch of beach. Bring binoculars for a closer view!
Where are you most likely to see dolphins at Panama City Beach?
On a clear day, you've got a good chance of seeing them anywhere along the beach–but there are a few hotspots where they tend to congregate. Shell Island is one of them. Because Shell Island offers miles of unspoiled, relatively uncrowded beach and water, you'll often see dolphins jumping, playing, and feeding in the waters nearby. Many local charter services offer dolphin tours to Shell Island or around the general area, and experienced captains have a good sense for where they might find dolphins on each outing.
What types of dolphins can you see in PCB?
The most well-known and frequently sighted dolphins in PCB are ever-friendly bottlenose dolphins. These light grey-blue dolphins are usually between six and 12 feet long, and they're playful, friendly, and intelligent; they've even been known to help injured swimmers in the water. Although bottlenose dolphins are by far the most frequently seen, there are eight other types of dolphins in the Gulf of Mexico, as well. Keep your eyes peeled and you could spot the following, most of which come close to shore on occasion:
Clymene Dolphins
Fraseris Dolphins
Pantropical Spotted Dolphins
Rissois Dolphins
Rough-Toothed Dolphins
Striped Dolphins
Spinner Dolphins
Atlantic Spotted Dolphins
Although no one can guarantee you'll spot wild dolphins on your trip, you're likely to see at least a few if you get up early and keep your eyes peeled. Visitors report that many of the dolphins in the Gulf (and in St. Andrews Bay, in particular) seem particularly friendly and curious, coming right up to boaters and swimmers in an unforgettable sharing of the sea. If you want to be sure to see dolphins during your time here, a visit to Gulf World or a charter boasting the best reputation for sighting dolphins might be the best option.
No matter what you choose, you'll be blown away by the grace and beauty of these otherworldly mammals.