The craft beer scene is quickly growing in Panama City Beach, where you can check out several excellent locations when you want to kick back with a quality brew. If you're on the hunt for the best ales, be sure to hit up these local favorites:
Salty Oak Brewing Company
Elevating the foot traffic feel of the St. Andrews neighborhood, Salty Oak Brewing Company began as a homebrew store and stepped up its efforts in the immediate aftermath of Hurricane Michael. The brewery is named for the gorgeous trees that previously adorned the area, as well as the high salt content of the bay.
With over a dozen beers on tap and a decent selection of bottles, Salty Oak provides something for every type of beer drinker. Creative drinks abound, with visitors often opting for selections that incorporate hints of white chocolate raspberry, passionfruit, or blood orange. Sours and fruit beers should appeal to anyone who typically avoids beer, as will hard seltzer for those who simply cannot tolerate an IPA or stout.
History Class Brewing Company
Pay homage to the fascinating history of Panama City Beach as you enjoy a craft beer at this lively downtown brewpub. The mission of History Class Brewing Company is simple: to share the stories of PCB centered around delicious food and refreshing beer.
Even if you're not into the craft scene, you'll want to stop in for the southern-style small bites served here. From smoked chicken wings to banana pudding, these delectable options pair surprisingly well with the many beers on tap.
The drink menu includes a great selection of wheat ales, stouts, sours, and even blackberry hard cider. If you're feeling adventurous, try one of the experimental IPAs. A few indulgent non-alcoholic options are also available, such as watermelon juice and strawberry fizzy water.
Idyll Hounds Brewing Company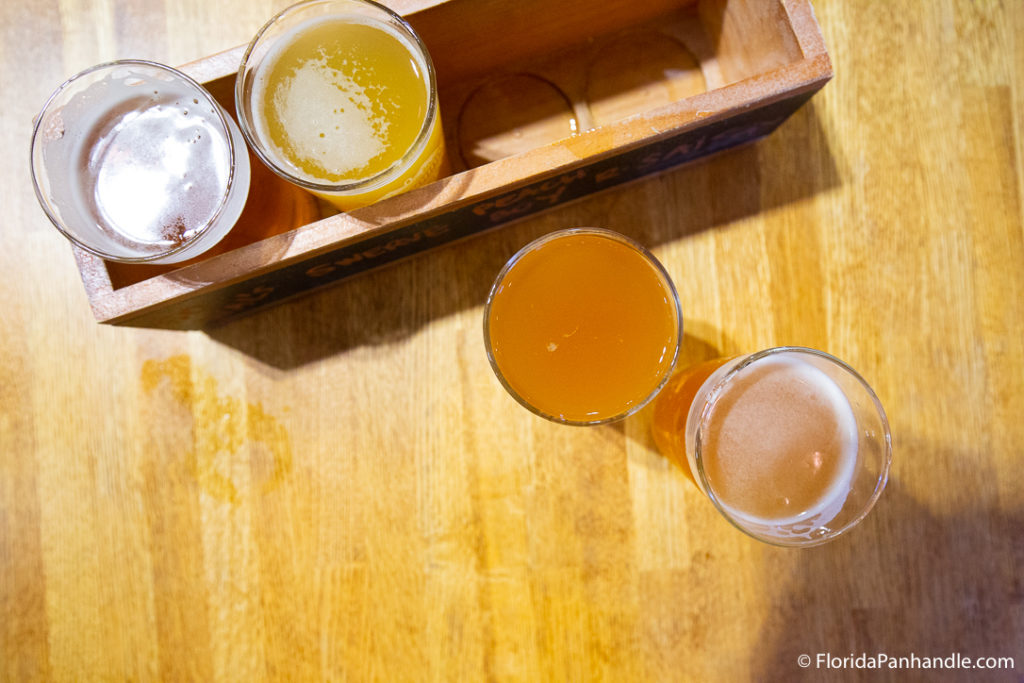 Self-described beer snobs adore this Santa Rosa Beach hot spot, which aims to both honor old beer traditions and uncover new ones in the most respectful and sustainable manner possible. Idyll Hound's Brewing Company's vast selection includes such creatively-named options as the Sticky Floors stout, the Fisherman's Joust IPA, and a lager boasted by name to be So Wal's Finest. All this takes some hunting to find, however, as Idyll Hounds is situated at the back of an industrial park. Once you locate this hidden gem, however, you'll be eager to relax with board games and brews.
Grayton Beer Company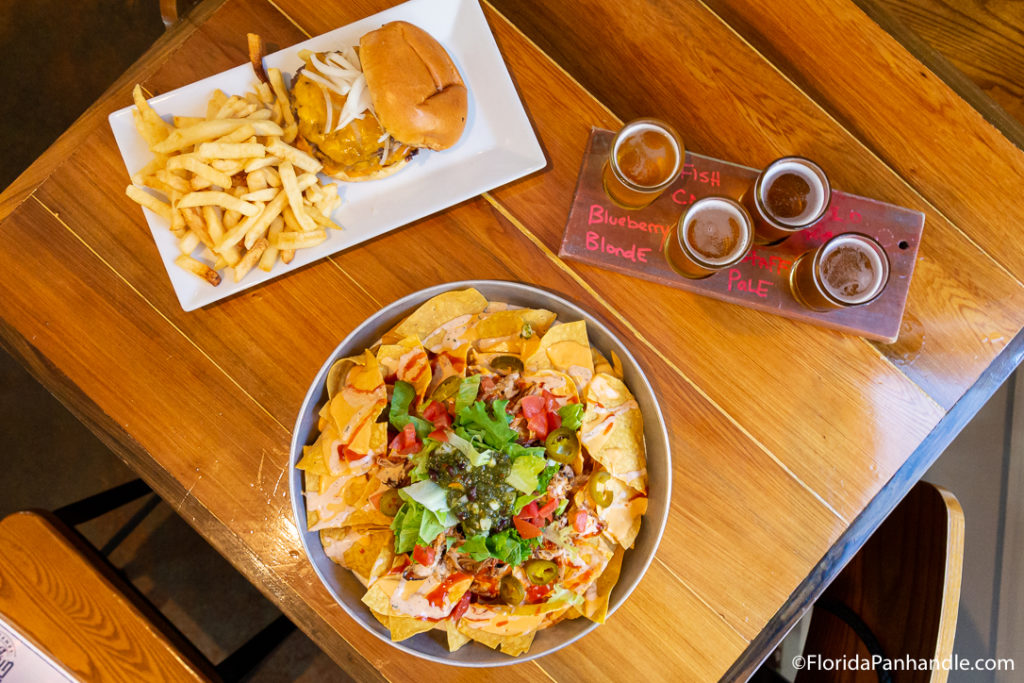 The local feel of Grayton Beer Company is evident in its name, its contemporary beers, and the live music often found here. This 30A favorite has industrial vibes, which stem from its warehouse location and the frequent ability to watch the brewmaster and bottler at work. If you love to talk beer, this is the place for you, as your server will be thrilled to clue you in on all the best selections. The 30A Beach Blonde and the Fish Whistle IPA are worth sampling, although you may also enjoy experimenting with some of the specialty pilsners or sours. 
The Brass Tap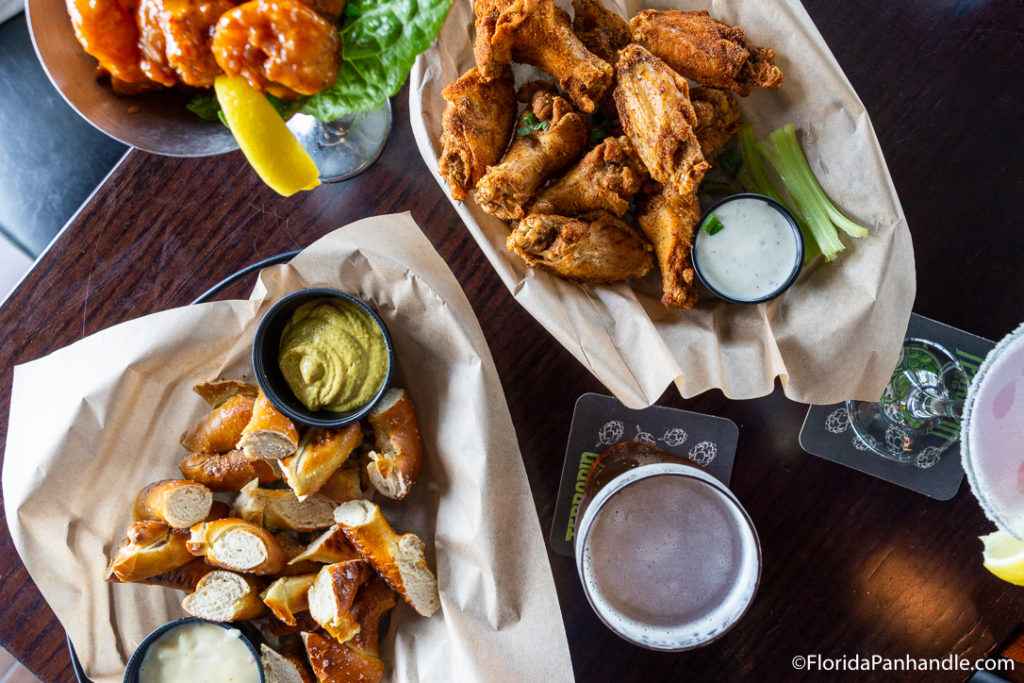 At first glance, Pier Park might not seem like a beer enthusiast's top hangout. You may change your mind, however, when you experience the festive atmosphere at The Brass Tap. While most of the locations on this list focus on regional brews, The Brass Tap expands this perspective to include over 150 options from around the world. These can be accompanied by a variety of tasty treats, such as burgers, nachos, or fried shrimp. Several craft cocktails are also available. If you visit primarily for the beer, however, you'll want to try the Oyster City Hooter Brown Ale or the Wicked Weed Coastal Love.
Whether you're a beer aficionado or simply want to get your feet wet in the vibrant PCB brew culture, you'll find the region's top breweries delightful. Take your time to explore these remarkable locations. You'll emerge with a real sense for all that makes the local beer scene — and the PCB area in general — so special.