Voted the top destination year after year, Panama City Beach has countless activities and tours to enjoy on your trip. Whether you are visiting with your family, significant other, or just on a peaceful getaway alone there is something to do for everyone.
Let's dive into what the Gulf has to offer – which is plenty – at these must-do tours in PCB;
Panhandle Helicopter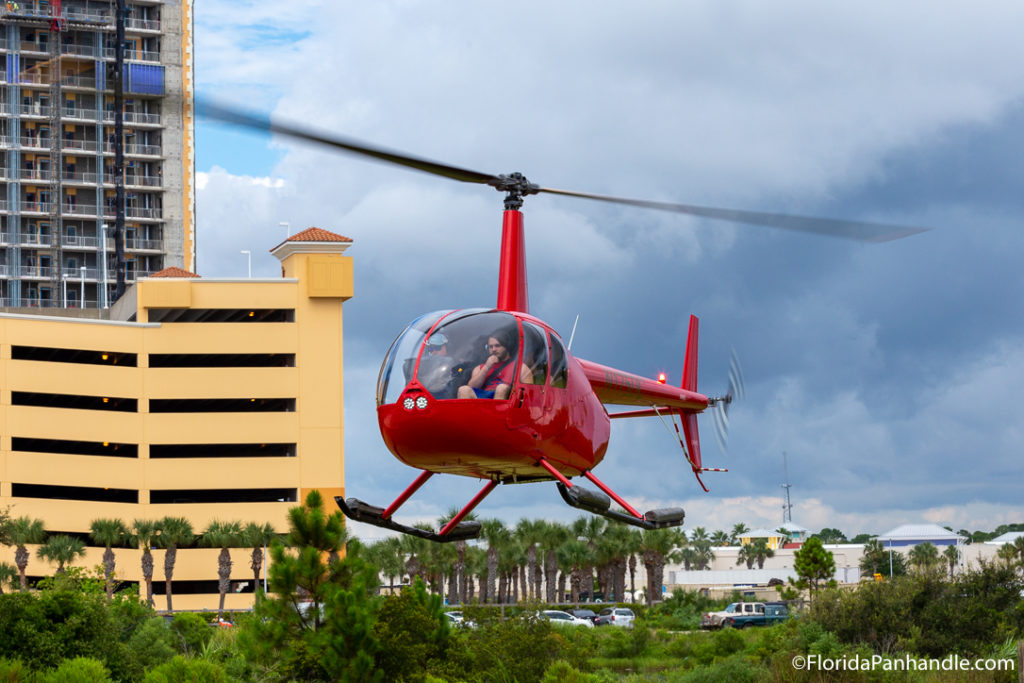 Fly with the birds and experience the Emerald Coast from a whole new perspective. Panama City Beach offers a unique opportunity to view the coast from high in the sky. After you have seen the beauty that surrounds this thriving bustling city, you will never see it the same way again.
Ranging from 5 minutes to half an hour, these tours present panoramic views and plenty of marine life to observe and photograph. When you are ready to take flight, simply arrive at Panhandle Helicopter and their team will accommodate you and your fellow flyers. When planning your trip do keep in mind that the company permits a two-person minimum. You are not immediately out of luck though, you may wait for another solo flyer to accompany you on this journey. Although, this experience is best spent with loved ones.
Sea Screamer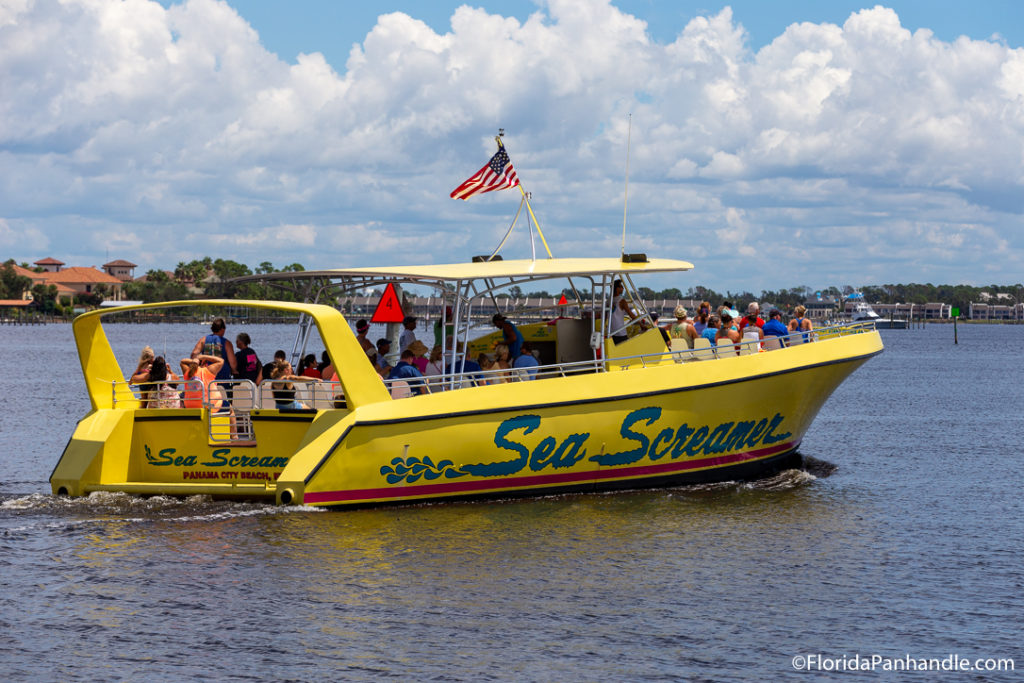 Experience the Gulf's marvelous wonders from above the water with the help of Sea Screamers. With their passionate captains and crew members, you are guaranteed to create wonderful memories.
Sea Screamer offers dolphin cruises and sunset cruises. Expect your guide to bring you to some of the best dolphin viewing spots in the region. During your two-hour tour, you will see dolphins riding the waves as they interact with one another. As you are witnessing the beauty of the gulf, you will be thankful for allowing yourself to explore the waters surrounding Panama City Beach.
Airboat Adventures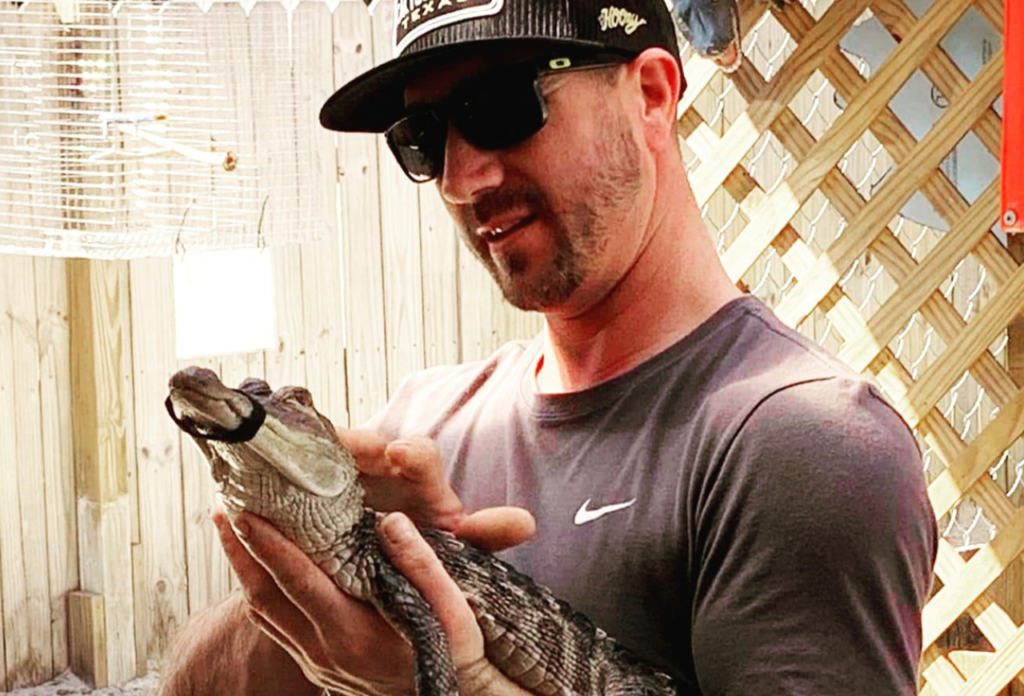 If you are looking to experience a truly authentic airboat experience, look no further than Airboat Adventures. This tour offers a combination of an eco-friendly and thrilling journey.
Grab your friends and family for a swap stompin' good time to get your adrenaline pumping. Get ready to see Florida's native wildlife like American Bald Eagles, ospreys, herons, alligators and so much more. This airboat takes you through West Bat area rivers, creeks, and marshlands. Enjoy the scenery as you glide just inches above the air, and laugh the day away with your airboat captain who presents you with a show within the show. It will be difficult to forget such a thrill ride as this one, you will be thanking us later.
Southern Dawn Charters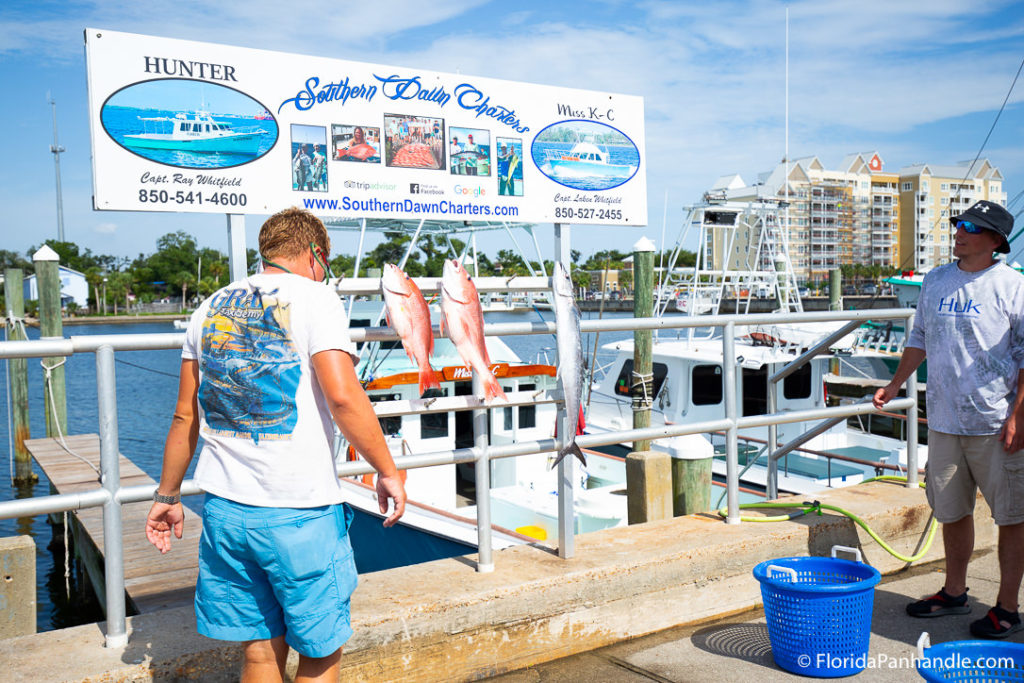 Spend a successful day fishing with Southern Dawn Charters. Their experienced captains help you find the finest fish in the sea and offer two comfortable charter boats – with air conditioning and restrooms – able to accommodate up to 15 people.
This all-inclusive excursion includes dead bait, license, and tackle. If you want your fish cleaned before you head off, Southern Dawn Charters partners with local fish cutters located at the end of the dock. So if you are wondering what to bring along, the list is quite short. Sunscreen, old shoes, snacks, and electrolytes like a sandwich or a power bar and a Gatorade. Expect this exhilarating experience to leave you with a cooler full of Redfish, Spanish Mackerel, or Jack Crevalle.
Panama City Paddle Boards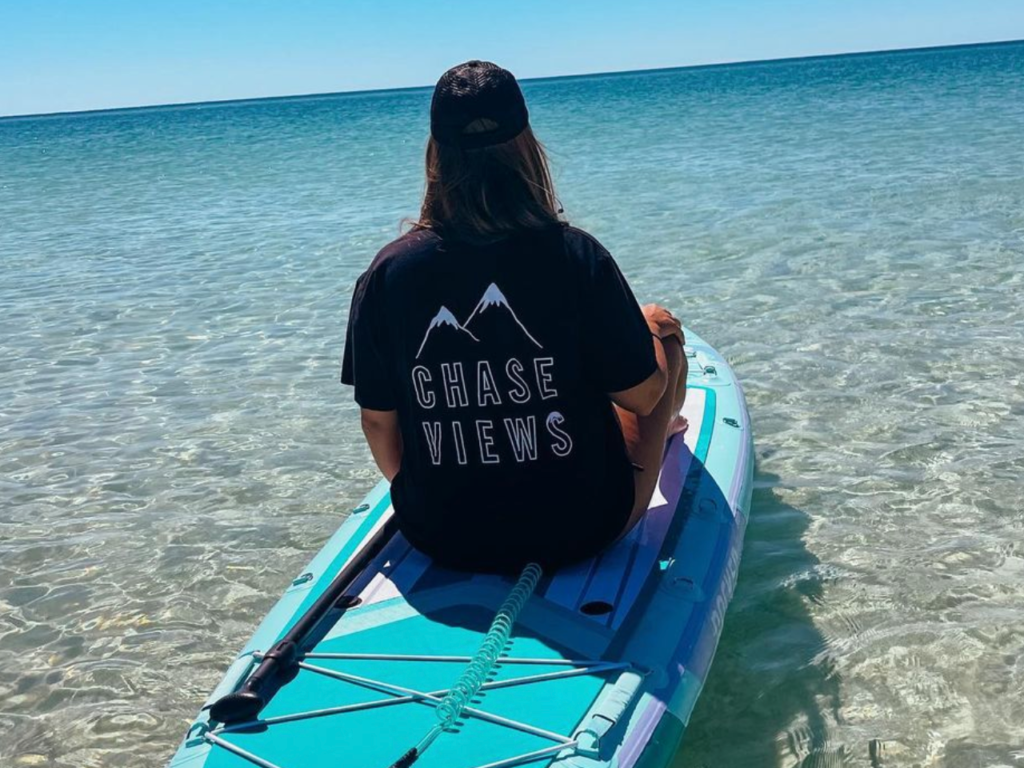 Need a last-minute activity to complete your trip? Give Panama City Paddle Boards a shout. Get quality paddleboards and essential equipment delivered to your hotel, condo, or rental in just minutes.
Panama City Paddle Boards is reputable for the best rental equipment in PCB. Just give Bo – their primary contact – a text or a call at (850)-258-7245 to arrange a full day of adventure with your family and friends. If you have never been paddle boarding before and are unsure where to go, Panama City Paddle Boards is more than happy to take you. You can choose from the calm water of Shell Island to St. Andrew's Bay. Don't be surprised if you see a dolphin or two, so keep your eyes peeled.
With that being said, any of these tours are a great addition to your itinerary when visiting Panama City Beach. Now, if you look forward to sharing some memorable experiences with your family but don't want to run into tons of commotion, check out our other pages on the best time to visit to avoid the crowds.