Give your brain a workout while you have fun during your visit to Panama City Beach. Escape rooms provide you with the perfect blend of challenge and family-friendly fun. Test your ability to find and solve as many puzzles as you can in PCB's top escape rooms.
Royal Escape Rooms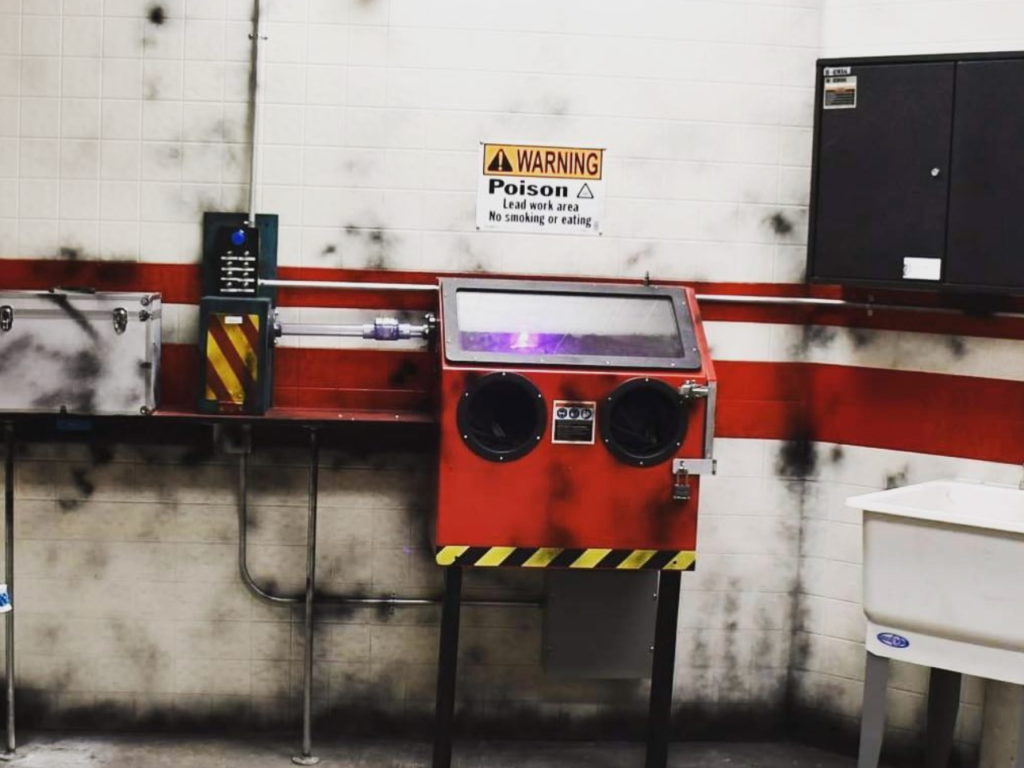 If your criteria for choosing an escape room experience is a site that has the largest number of options to choose from, visit Royal Escape Rooms. This venue has two locations in the Panama City Beach area. Both sites have different selections of rooms to choose from. You'll find five rooms at the Shoppes at Edgewater and four at Pier Park. Both locations have completely different sets of rooms. So, you have a total of nine distinct escape rooms to choose from.
If you need help in picking the best room for you, check out the success rates and difficulty levels listed for each room. Some rooms require at least three people to solve. Therefore, if you want to make your escape room visit a couple's activity, only choose one of the rooms with a minimum of two people.
For any escape experience at Royal Escape Rooms, you need to reserve your spot online before you go. This reservation allows the site to have your room prepared for you when you arrive. You'll have an hour to solve the room. Don't worry if you get stuck. Staff members monitor each room and will step in to help if you need it.
Many visitors tried and loved the Area Z51 Zombie Escape room. This room has you racing against the clock to solve the room before the "zombies" get inside. Other room themes include a highly popular Outer Space Escape and the Magic School.
All rooms have carefully crafted designs to maintain the theming and perfectly integrate the puzzles throughout the room.
Escape Manor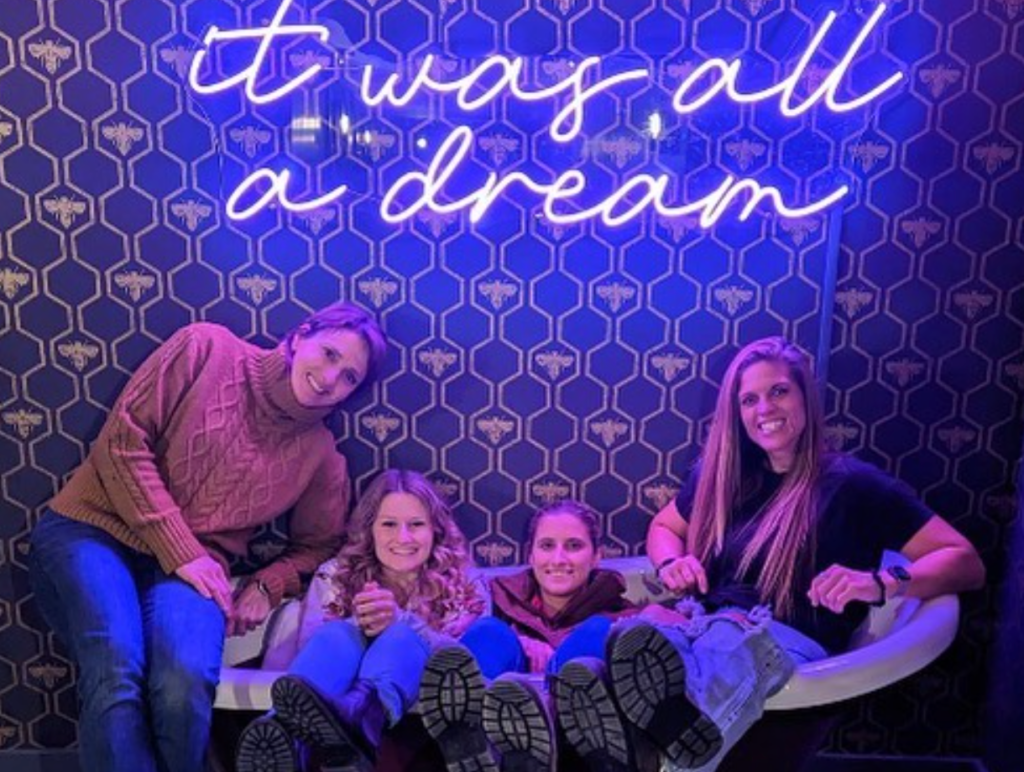 If you've participated in any escape adventure in Panama City, you may already know about Escape Manor. Luckily, the rooms in the Panama City Beach location have different themes and puzzles. However, the PCB location has the same caliber of theming quality and room challenges that make the other location a top escape room spot in Panama City.
Like other escape rooms in the Panama City Beach area, Escape Manor requires online booking for your rooms. However, booking online closes two hours before the start times, and the site accepts some walk-ins depending on availability within room groups. Booking online will ensure that you have a choice of rooms and times.
Escape Manor in PCB features three rooms that each provide an hour to escape. Get to the site 15 minutes early to avoid cancellation of your reservation and to get directions for your room.
The room choices include Death Row, the Castle, and Krampus's Christmas Caper. The last option has a beginner difficulty level, making it a great choice for families.
For more of a challenge with fair and logical puzzles, try the Death Row room. If you do need hints, the room hosts will happily give you a gentle nudge in the right direction without spoiling the puzzles.
For well-themed rooms that work well for participants ages six and up, stop by Escape Manor in Panama City Beach.
Escape the Room PCB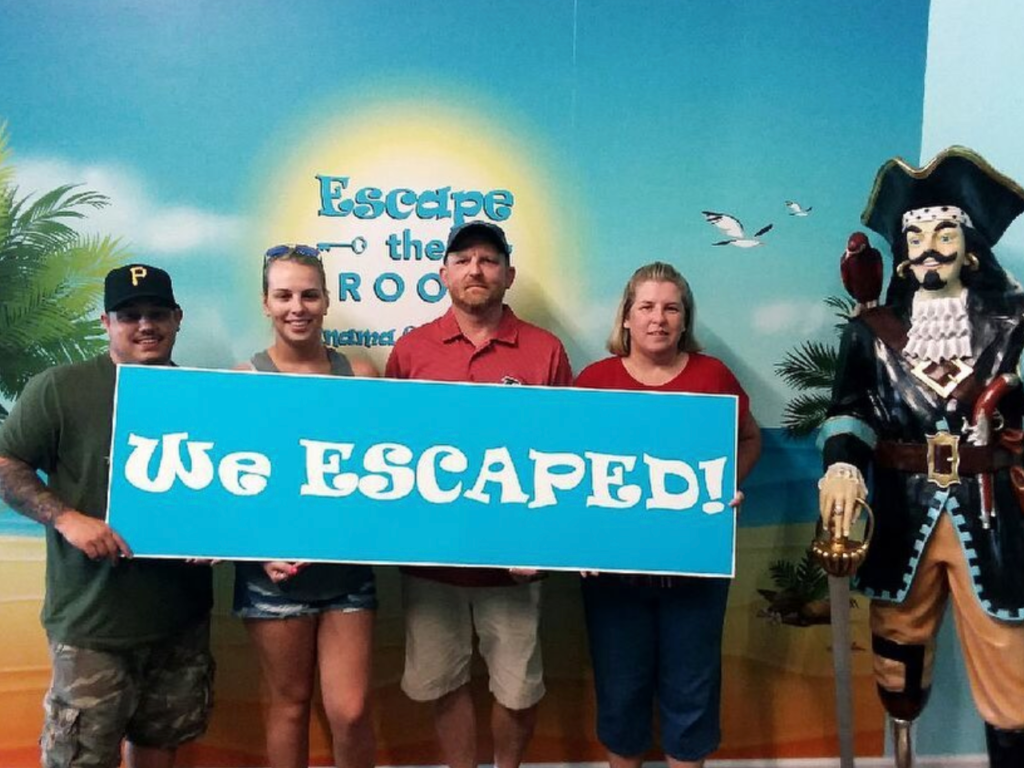 Escape the Room PCB has three rooms to choose from. This family-friendly spot features some of the most budget-friendly rates for its rooms.
While other escape experiences work well for couples, the options at Escape the Room PCB all require at least four people. Due to the nature of the puzzles, you need at least four people working together to solve the puzzles within the time limit.
Families frequently book here because the room puzzles work well for beginners and everyone in the group can participate. Kids ages eight and up especially love the experience of helping their families solve the puzzles to get out of the room.
Visitors recommend all three escape rooms with some people doing multiple rooms in one visit or over their vacation. All three themes are perfect for families. Choose from a speakeasy, safari, or pirate-themed room when you visit. None of the rooms have scary elements, allowing young and old to freely participate.
Visitors report the pirate and speakeasy rooms, both listed as moderately difficult, as perfectly balanced between fun and challenging. Choose the safari room if you've never done an escape room as this space works well for beginners.
Unless you have the maximum number of people or pay for the entire room, you may have another party join you. For instance, if you have four people in your family who want to do the pirate room, another four people will round out your group to a maximum of eight. Having more people in your group is a great way to meet other people and get the added help that you need to finish the room. You may find new friends in the process as you work with others to escape the room.
Make an escape room part of your next PCB vacation to give your brain a fun challenge while you solve puzzles with your friends or family.