Proving one's mettle is a time-honored tradition that stretches back to the Olympic Games in Ancient Greece, or the training of Amazon warriors in the Caucasus Mountains. Today's modern sporting events honor such endurance in their own way, from the Marathon (itself a Greek tradition) to the IRONMAN.
Considered by many to be the premier athletic event testing the will, IRONMAN combines three of the world's most popular sports: distance running, swimming, and biking. It's a race to beat all races, on land and in the water, and it tests even the most hardened athlete.
Still, if you're ready to compete, Florida is ready to host you! Those considering this event will want to know all the details well ahead of time, as lodging fills up and ticket prices can be more expensive this time of year.
Here's the complete guide to IRONMAN Florida in 2023, so grab your water bottle and your sweatband, and read on:
Event Details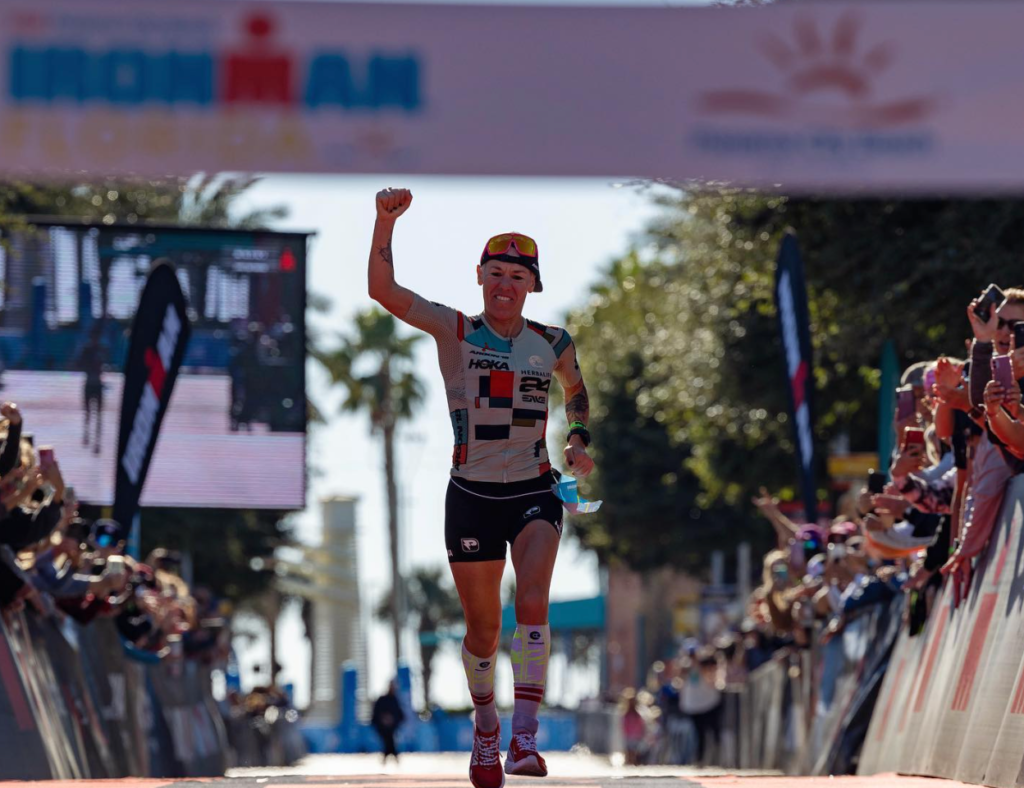 Ironman Florida is part of the VinFast IRONMAN series. Race day takes place in Panama City Beach on November 4, 2023. Here are some of the most salient event details:
Entrants must be between ages 18 and 118 (and if you're 118, please reach out and say hello, because we definitely want to meet you!)
The cost is $775 for a one-time fee and $799 if you choose to go on a payment plan.
If you would like to register through the IRONMAN Foundation, where half of your community fund entry fee is tax-deductible, then it will cost you $1,600.
You must have USAT (USA Triathlon) membership or pay for a one-day license.
You will see several advantages of registering before February 12, such as fee-free transfers and deferrals, so consider getting your paperwork in early!
Also, be prepared to show up at least a day early so you can enjoy the IRONMAN Village. As the website explains, "The IRONMAN Village is the center of the event weekend, serving as the location for Athlete Check-In, Athlete Briefings, and the IRONMAN Merchandise Store. Always free and open to the public, all IRONMAN events will have a village preceding race day."
Here you can mingle with other contestants, get all the information you need for race day, and even enjoy a little R&R before putting the pedal to the medal the following day.
Signing Up For The Event
Ready to sign up for the fight of your life? You can register for IRONMAN Florida on this page. Be ready with your USAT number, which you will need to fill in on the application.
Nearby Lodging Options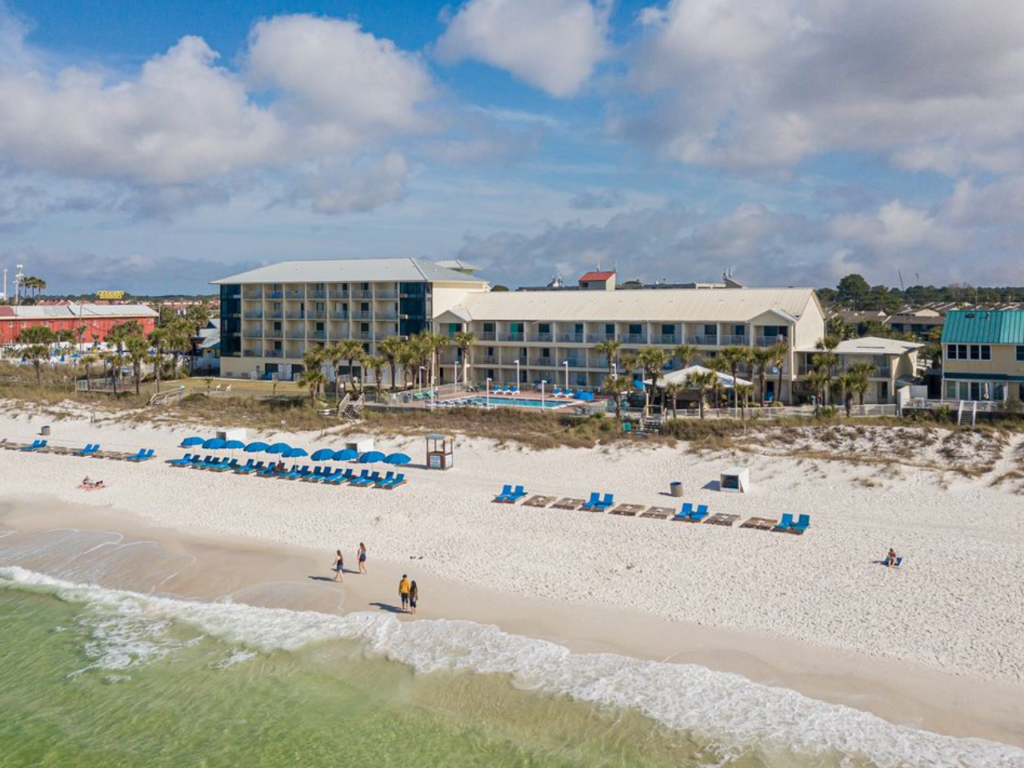 Many people choose to make a vacation out of their race, so why don't you do the same? Instead of flying in just for race day, give yourself time to really explore the area.
Panama City Beach is located along the gorgeous, shimmering green waters of the Gulf of Mexico. There's plenty to do, from restaurants to hiking to exploring the little quirks of any beachside town.
If you're going to make it a true vacation (or race-cation, if you will), you'll want to get your lodging squared away quickly. Some of the most popular lodging options for contestants include:
Hampton Inn & Suites by Hilton
Beachside Resort PCB
Bikini Beach Resort
The above all qualify for special IRONMAN rates, so book early to get in on that. Other options in the area include:
Comfort Suites Panama City Beach
La Quinta Inn & Suites by Wyndham Panama City Beach
Palmetto Inn & Suites
Osprey on the Gulf
A few things to note before booking your travel arrangements:
Know who's coming with you from the start. It can be hard to adjust your bookings for such a popular event down the road.
Related: what size room will you need? Pay attention, as hotel deals don't always clarify what size room they refer to.
Google how close the hotel is to the race and make sure it meets your needs.
Airport Information
The nearest airport to Panama City Beach, Florida, is Northwest Florida Beaches International Airport, which goes by the code ECP. It is served by Delta, Southwest, and United. Plan for a 30-minute drive to Panama Beach City, and note that the airport is on Central Time.
If those aren't your preferred airlines, you can fly into several other airports in the area. See FAQs for more information.
FAQs
Here are some of the most common questions about IRONMAN Florida and their answers.
Q: Is it hot in Florida this time of year?
A: Usually not. The average air temperature is 66 degrees Fahrenheit and 19 degrees Celsius. Still, one never knows what the weather will actually be, and heat waves aren't unheard of in Florida this time of year.
Q: Are there hills involved in the running and biking portions?
A: No. Both the running and biking courses are flat in IRONMAN Florida.
Q: Where does the swim take place?
A: In the ocean, whose temperature is usually about 71 degrees Fahrenheit or 22 degrees Celsius this time of year. Most contestants wear some form of wetsuit.
Q: What other airports are accessible to Panama Beach City?
A: If you don't want to fly in through Northwest Florida Beaches International Airport, you can fly into Destin, Valparaiso Destin-Ft Walton Beach, Dothan Arpt, or Pensacola, all between 40 and 80 miles away.
Q: Can I see the maps of the course?
A: Yes, you can find maps on this page. Click the headings to see the various maps for biking, running, and swimming. Note that you can download a PDF of the course maps by scrolling to the bottom of the page.
Q: Who won last year?
There's a page for that! If you're interested, you can also check out the results page to see who won in previous years and what countries they hail from.
That's all folks, now you know everything you need to in order to get started with your IRONMAN registration and plan for the experience of a lifetime.