There's perhaps nothing better than a leisurely brunch with friends and family, letting you catch up with everyone while enjoying all your favorite foods. The hard part is finding your perfect spot for a chill meal and plenty of social time. Thankfully, you have many incredible Panama City Beach brunch spots to consider. To help you decide between all the options, here's a glimpse at the most popular ones.
Andy's Flour Power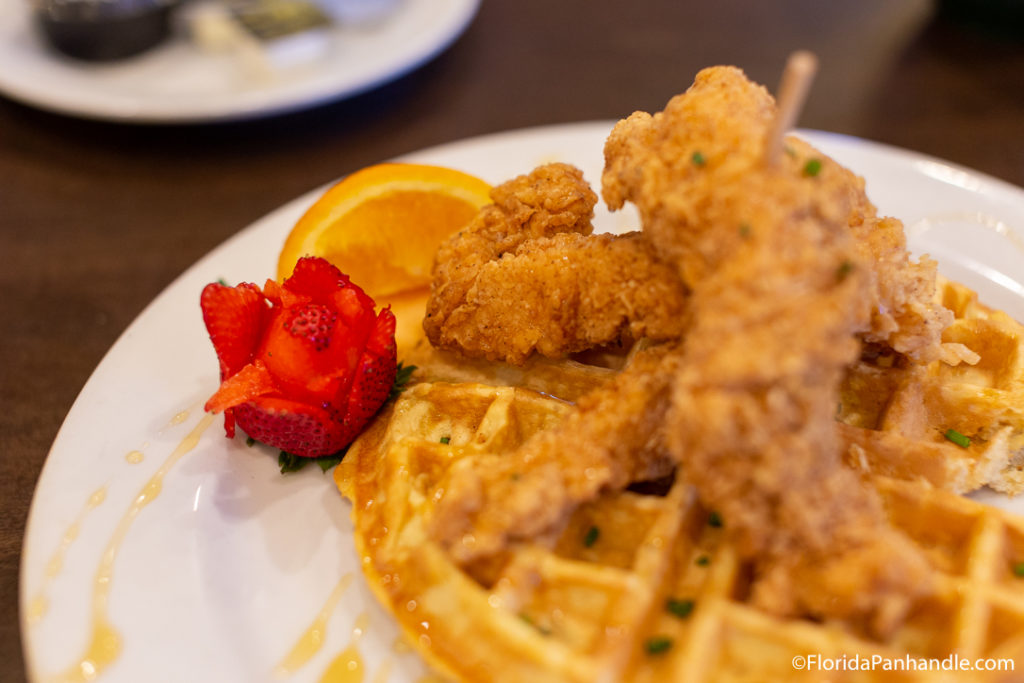 Well before the sun starts to rise, the team at Andy's Flour Power is already prepping for the day. They take their time in prepping all their fresh ingredients, so they can serve up sweet and savory creations galore. If you come in from 7 AM to 2 PM on the weekend, you can order off their special brunch menu and enjoy eggs benedict, shrimp etouffee, and everything in between. You'll definitely want to try their Flower Power French Toast at least once to get a taste of the phenomenal cinnamon and brown sugar batter.
Gypsea Crepes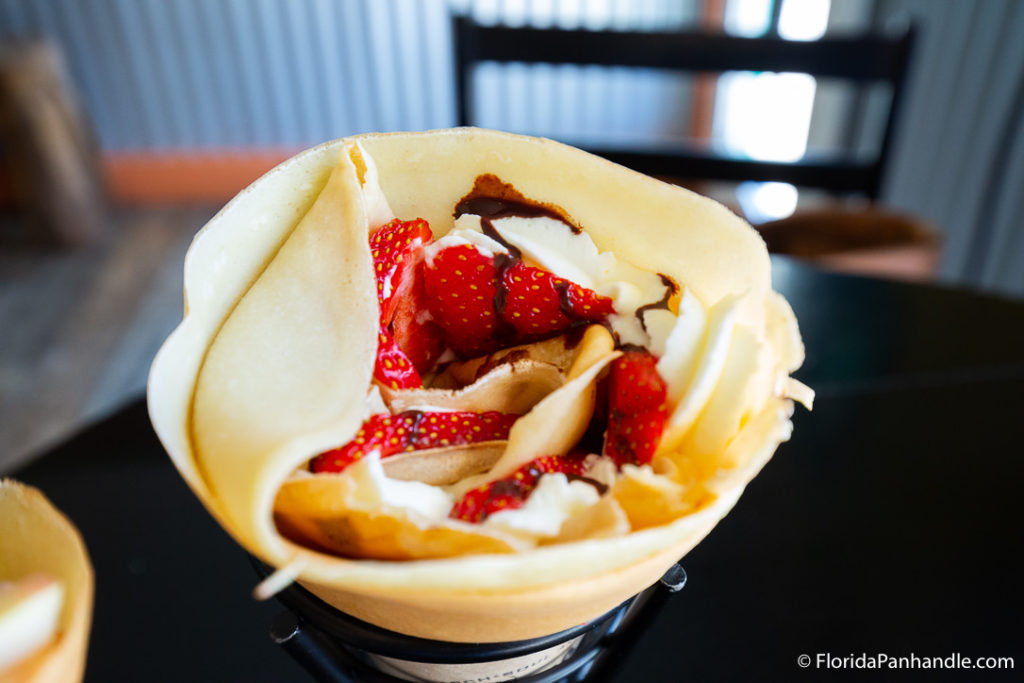 Although they do not have a dedicated brunch hour, there's never a bad time to zip into Gypsea Crepes. If you're craving sweet treats, you'll like their crepes filled with chocolate, peanut butter, Nutella, and so much more. For a little bit more of a kick, you can go with their savory delights, which feature deli meats, cheeses, and veggies of all kinds.
Dat Cajun Place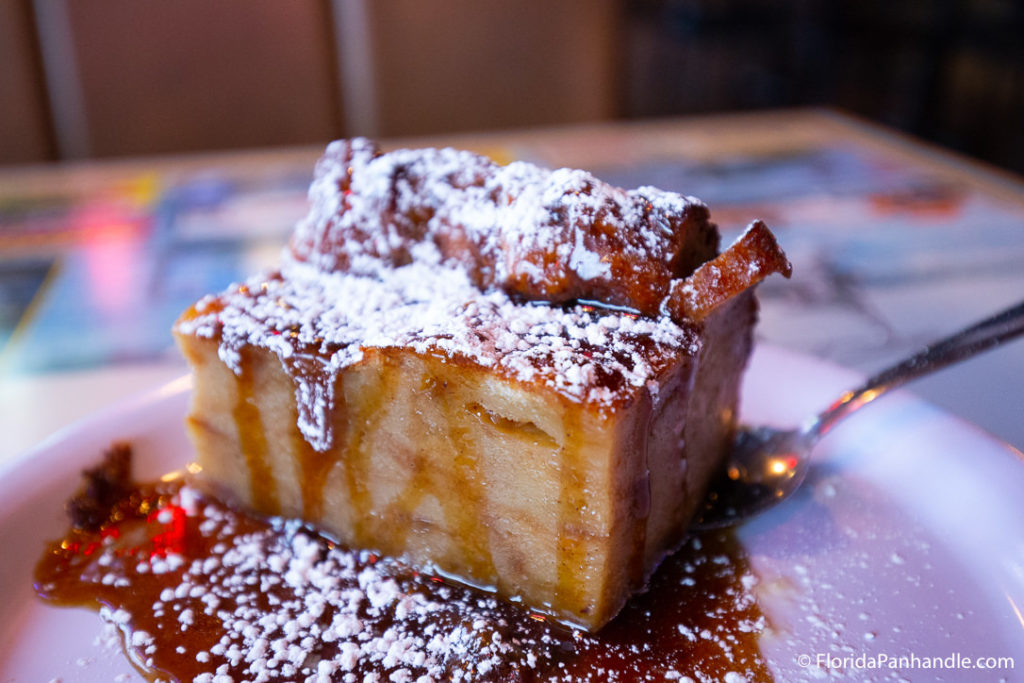 Rich and zesty flavors are always on tap at Dat Cajun Place, so make them your choice brunch spot if you like a little zing. You can start your meal with their Fried Appetizer Sampler to get a taste of their Gator Bites, Who Dat Rangoons, and so much more. After that, the sky's the limit in what you can order. But whatever you do, don't skip the award-winning gumbo, which is always made from scratch using the freshest ingredients around.
All American Diner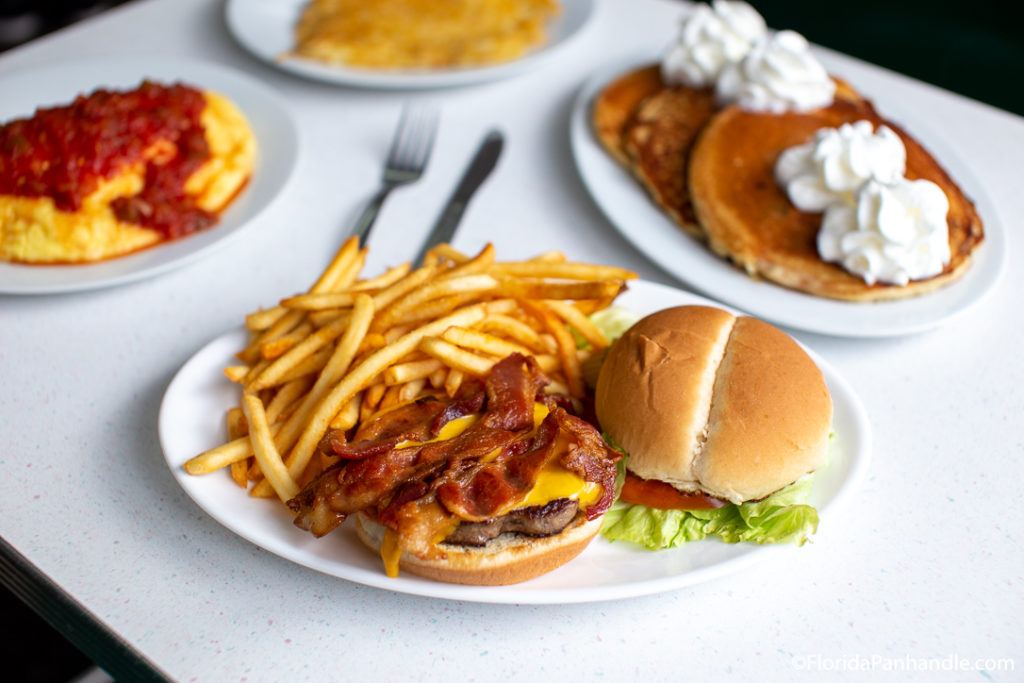 Brunch is at any time of the day at the All American Diner. So, when you get the hankering for delicious breakfast food and more, just cruise on in to make your order. You can go with breakfast sandwiches, omelets, steak and eggs, pancakes, waffles, and many other amazing dishes. For a true meal to remember, you'll want to get either the Lumberjack Potatoes or Special Waffle, depending on if you favor sweet or savory flavors the most.
Thomas Donut & Snack Shop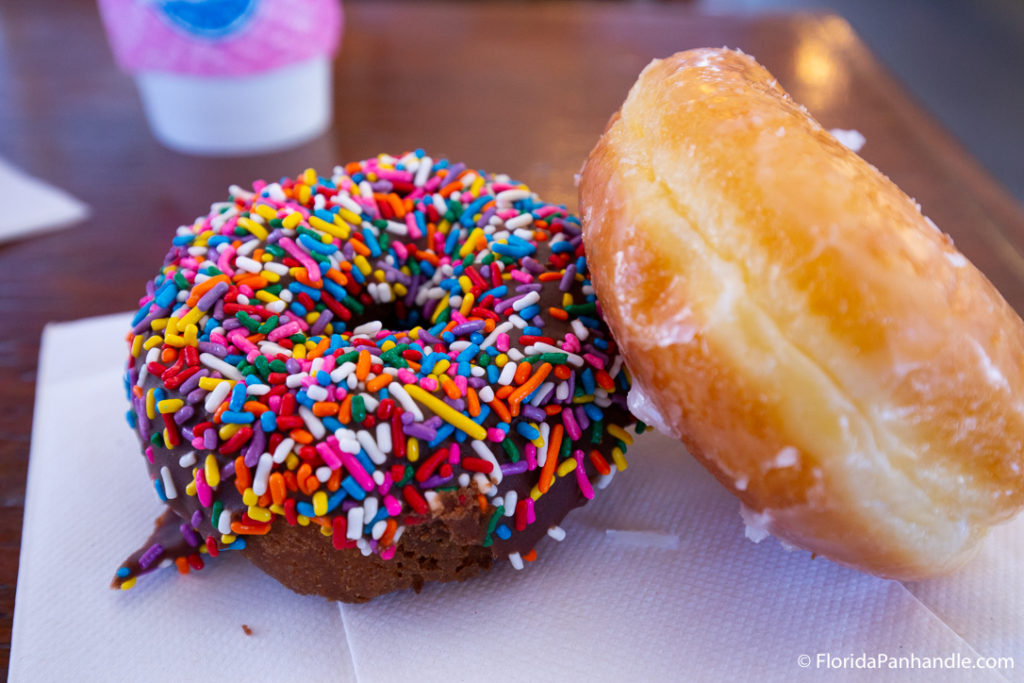 When you just want a quick bite to eat without skimping on the quality, Thomas Donut & Snack Shop is a stellar place to get brunch. You can treat yourself to muffins, pizza, sandwiches, and even seafood if you wish. But the real magic lies in their iconic pink donut box. As long as you arrive early enough, you can fill it with all your favorite flavors, including the classic chocolate cake donut adorned with tons of colorful sprinkles.
Donut Hole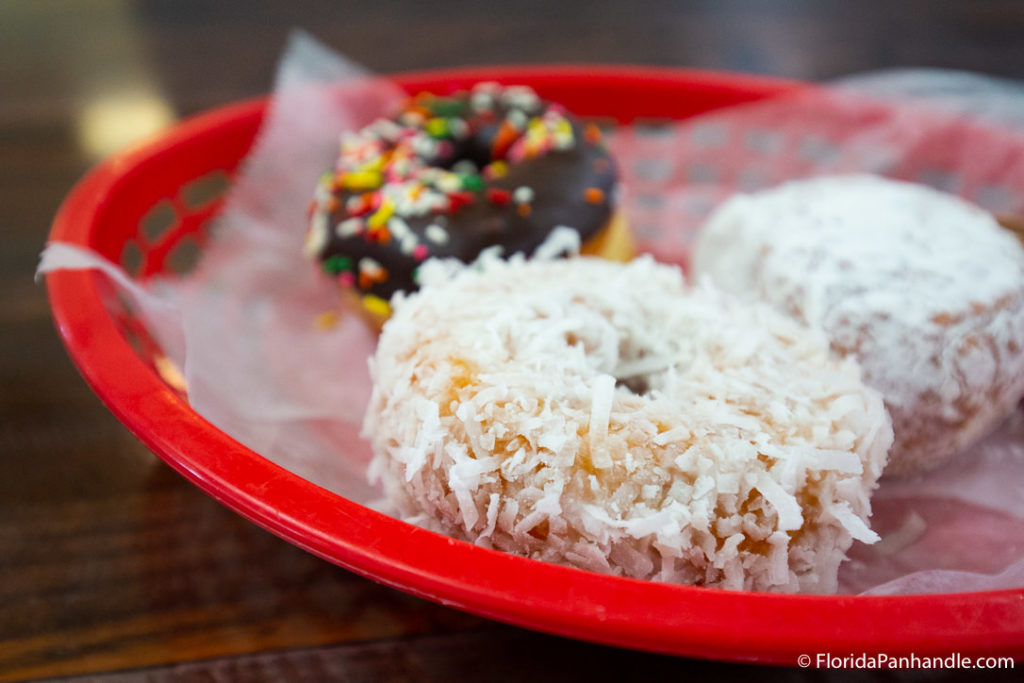 With all their menu items up for grabs at all hours of the day, you can always count on the Donut Hole for a great-tasting brunch. As the name suggests, their donuts are the star of the show. You can get your fill of bear claws, sugar rings, and even seasonal fare, like pumpkin spice cake donuts. If you'd like something a bit more substantial, stay for breakfast sandwiches, omelets, and eggs benedict instead.
A'More Donuts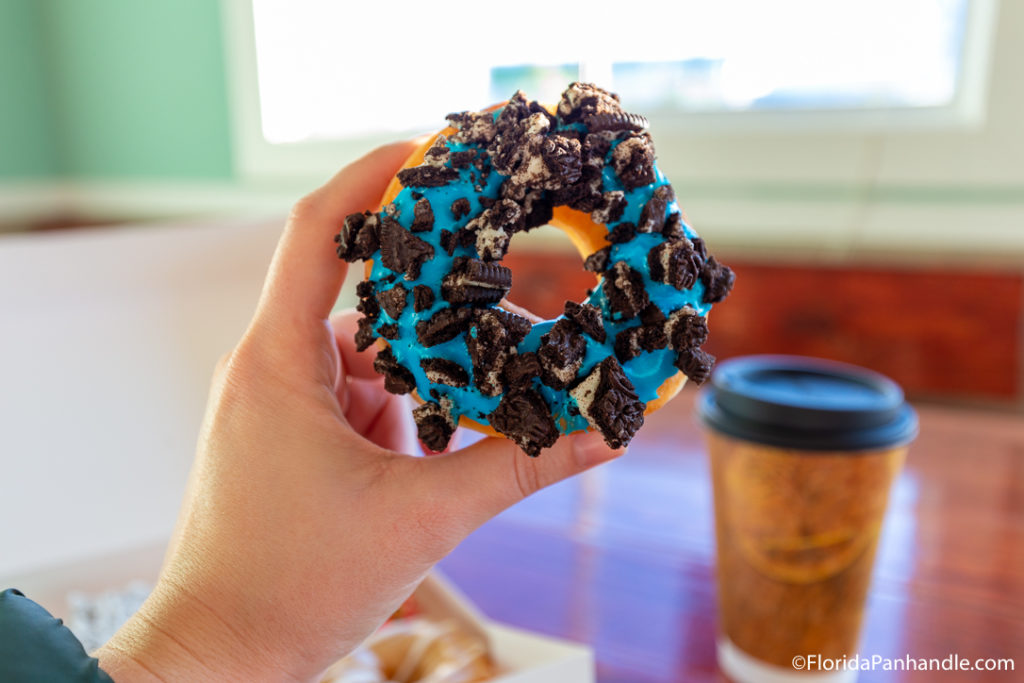 Although A'More Donuts features all the sweet donut creations you could ever want, their offerings don't stop there. They also have burgers, breakfast sandwiches, and pizza pies of all kinds. If you really want to take your brunch to the next level, you can even go with a calzone or Stromboli filled with your favorite toppings. Just be sure to grab a box of donuts to go, so you can nosh on their decadent chocolate crullers and more once you have room in your belly.
Another Broken Egg Café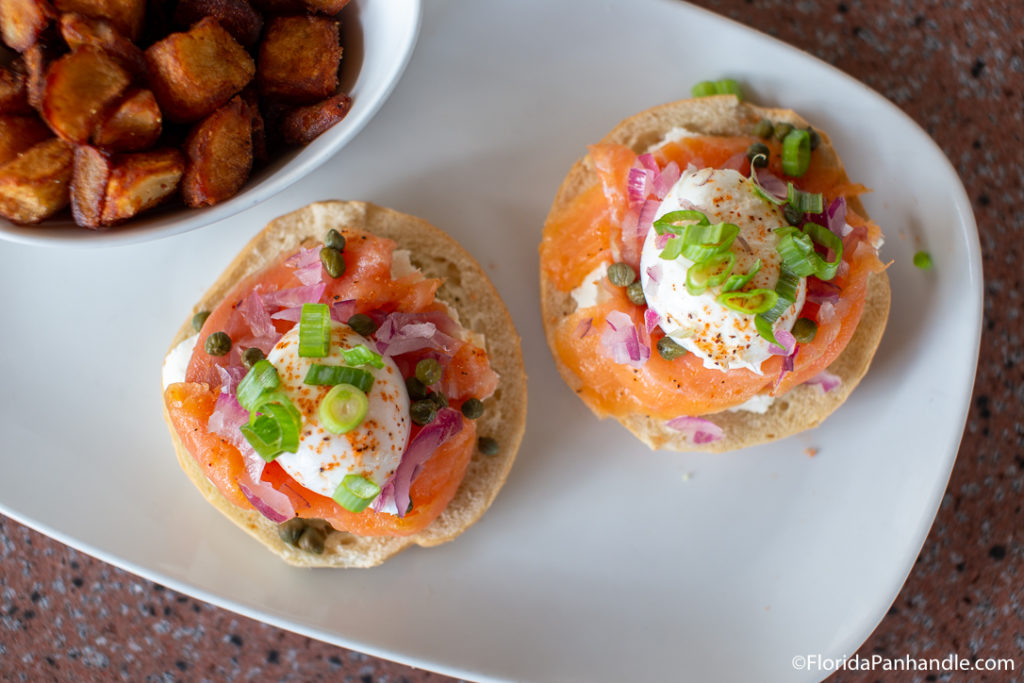 Breakfast is an all-day affair at Another Broken Egg Café, so don't hesitate to swing by for brunch at your leisure. They even have a specialty brunch menu with Crab Cake Benedict, Louisiana Crawfish Bowl, Chicken & Waffles, and tons of other savory delights. If you're looking to sweeten it up a bit, add any pancake or a half order of Biscuit Beignets for an extra charge.
Liza's Kitchen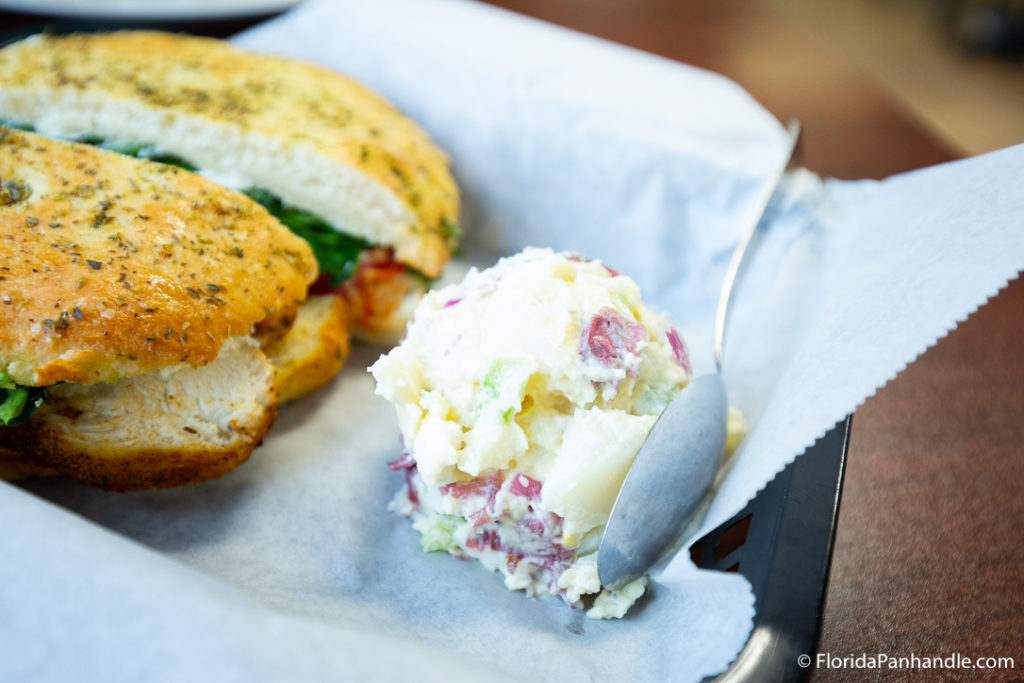 When you're looking for scratch-made food served with a smile, you cannot go wrong with a trip over to Liza's Kitchen. They serve brunch from 8 AM to 2 PM every weekend, putting the full spread of decadent creations at your fingertips. Breakfast burritos, Biscuits & Gravy, and many other breakfast classics are always available. But for the true brunch experience, you simply have to try the Eggs Liza, featuring poached eggs, pimento cheese, and roast beef slapped on focaccia bread and covered in scallion hollandaise.
Jesse's Place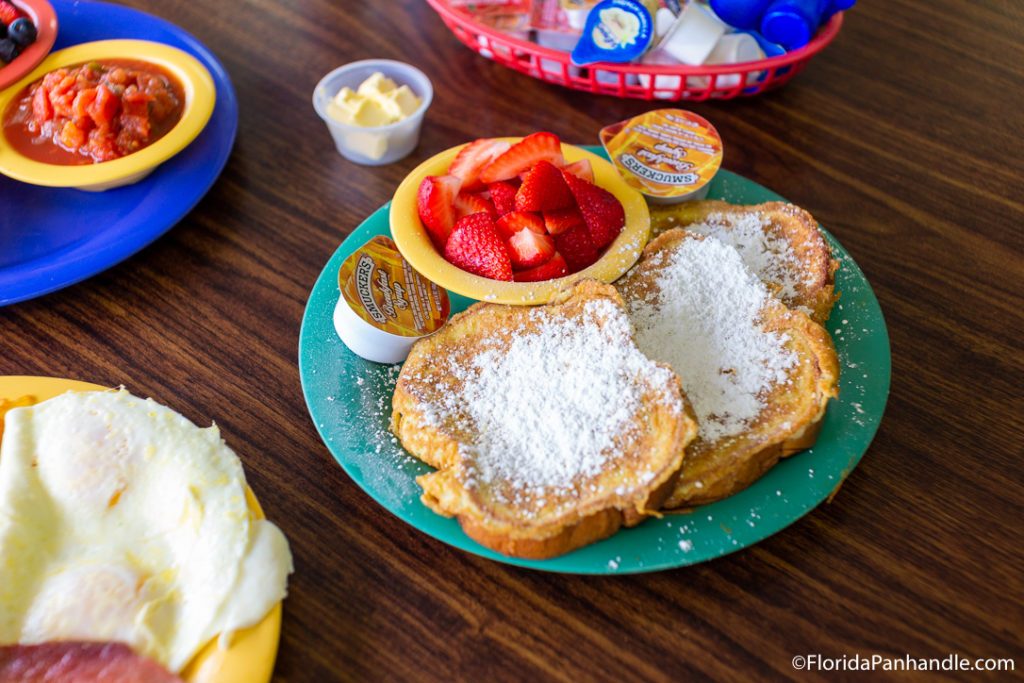 If you're getting a late start, jazz up the rest of your day with a trip over to Jesse's Place for brunch. Their bright dining room and friendly service promise to leave you feeling energized and ready for whatever comes your way. The food is nothing less than fantastic, too, especially their Country Fried Steak with Sausage Gravy. The portions are huge, so bring a big appetite, especially if you want to enjoy both sweet and savory flavors in one meal.
The Pancakery of PCB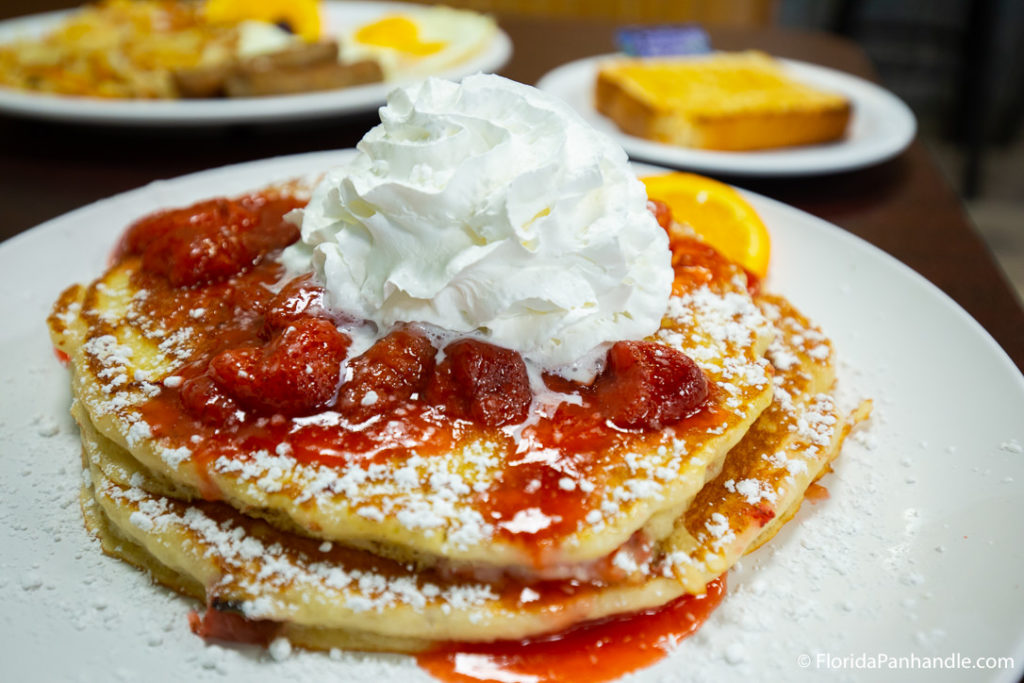 When pancakes call your name, you absolutely need to jet on over to The Pancakery of PCB. Although they have separate breakfast and lunch menus, they allow you to order whatever you want any time of the day. You can even mix and match to your heart's content. So, don't hesitate to go with the Jalapeno Ranch Chicken wrap for a spicy kick and the bananas foster to cool it all down.
The Pour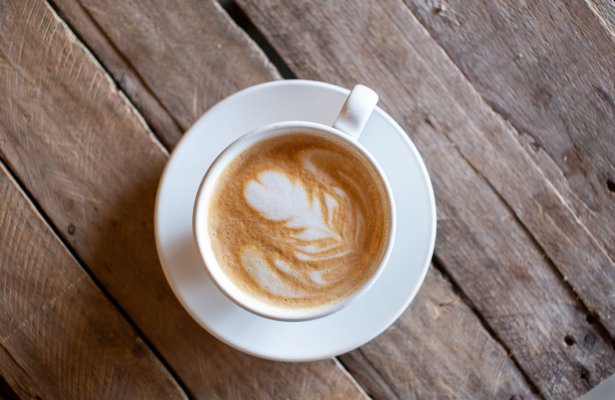 At The Pour, you can keep your brunch lowkey while getting a jumpstart on your day. They have a truly phenomenal Breakfast Casserole, featuring all your fan favorites like sausage, eggs, hash browns, cheddar cheese, peppers, and onions. Their Apple Gorgonzola Pizza is a surefire winner as well with its tart Granny Smith apples, gorgonzola and mozzarella cheeses, and a drizzle of honey over the top.
Lotus Health Food Café and Juice Bar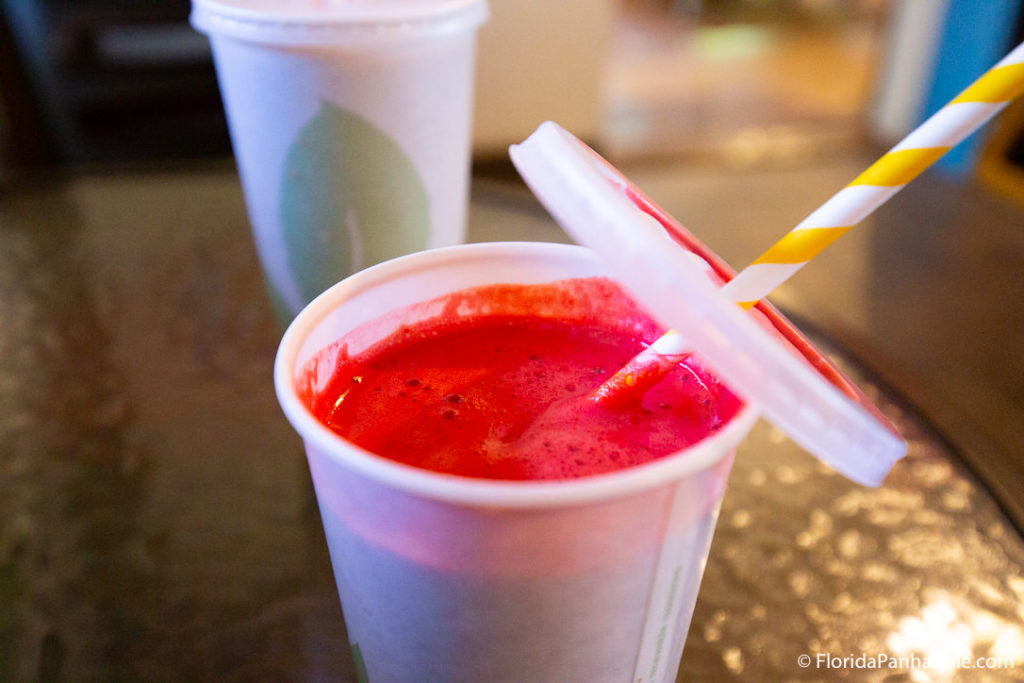 Set amongst a Zen garden, the Lotus Health Food Café and Juice Bar is a wondrous place to kick back and relax for brunch. They make it their mission to serve fresh, homemade food created using all-natural, organic ingredients. If you arrive before 2 PM on Sunday or 10 AM any other day of the week, you can order off their breakfast menu. Otherwise, plan to grab lunch fare, like the Salmon Tacos, Zen Portobello Philly, or Buddha Bowl.
Sunrise Café & Bakery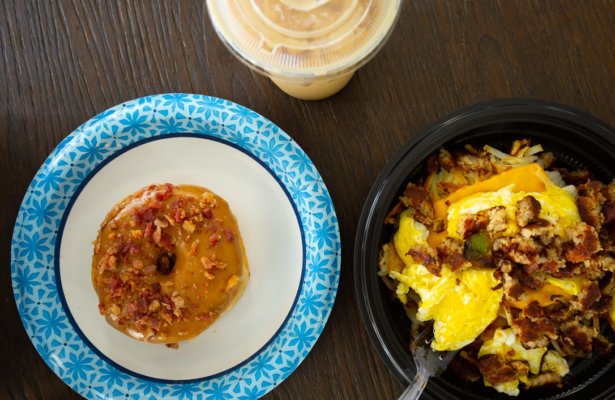 If you want to experience a global approach to brunch, get on over to the Sunrise Café & Bakery. They have all the classic breakfast favorites, like eggs, waffles, and pancakes, plus special dishes of all kinds. From Russian meatballs to Uzbek kabobs, there's a little something for everyone on the European menu. Just make sure to leave some room for their glazed croissants, donuts, and other scrumptious pastries.
No matter where you get brunch in Panama City Beach, Florida, you'll undoubtedly enjoy all the great food and good times. Just be sure to figure out your favorite spot, so you can put out an open invitation to all your friends and family for weekly brunch meetups.