Located on the Gulf Coast, Panama City Beach is a wonderful coastal community that has a lot to offer its residents and its guests — including some fantastic places to eat. As a beach town, you will find a ton of outstanding seafood spots here, but that's not all. This is a pretty multi-faceted place that has drawn people from around the country, resulting in a nice mix of premier places to dine and treat yourself at.
That said, a lot of restaurants in PCB can get pricey as this is a tourist town after all. And while you really can't beat how fresh the local seafood is, that doesn't mean you have to pay premium prices all the time for a good bite to eat.
Take a look at the following eight tasty and popular restaurants you'll find in Panama City Beach that won't put a nasty dent in your wallet:
1. David's Sno-Balls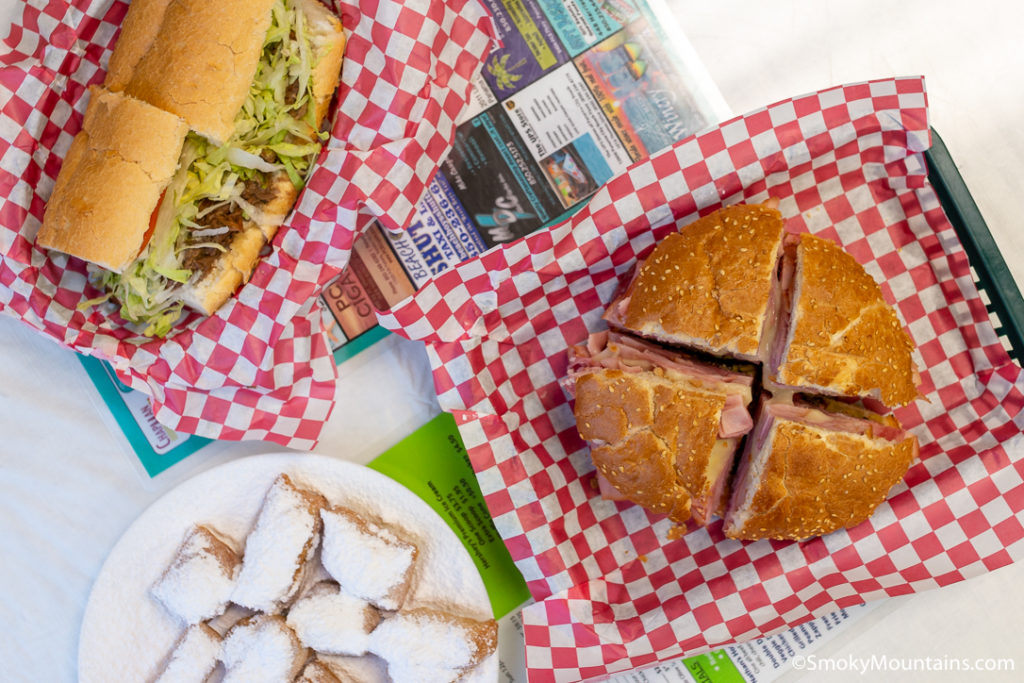 The name of this restaurant may have you thinking of snow cones and frozen treats, and while they do have some of that, David's Sno-Balls also has a nice menu of affordable po-boys and other tasty lunch snacks. This counter-serve restaurant is located within a small shopping center, with a florist on one side and its own outdoor patio area on the other. Types of po'boys they offer include shrimp, roast beef, meatball, and vegetarian (they use Morning Star Farms burgers for the vegetarian options).
2. Pink Pelican Ice Cream Bar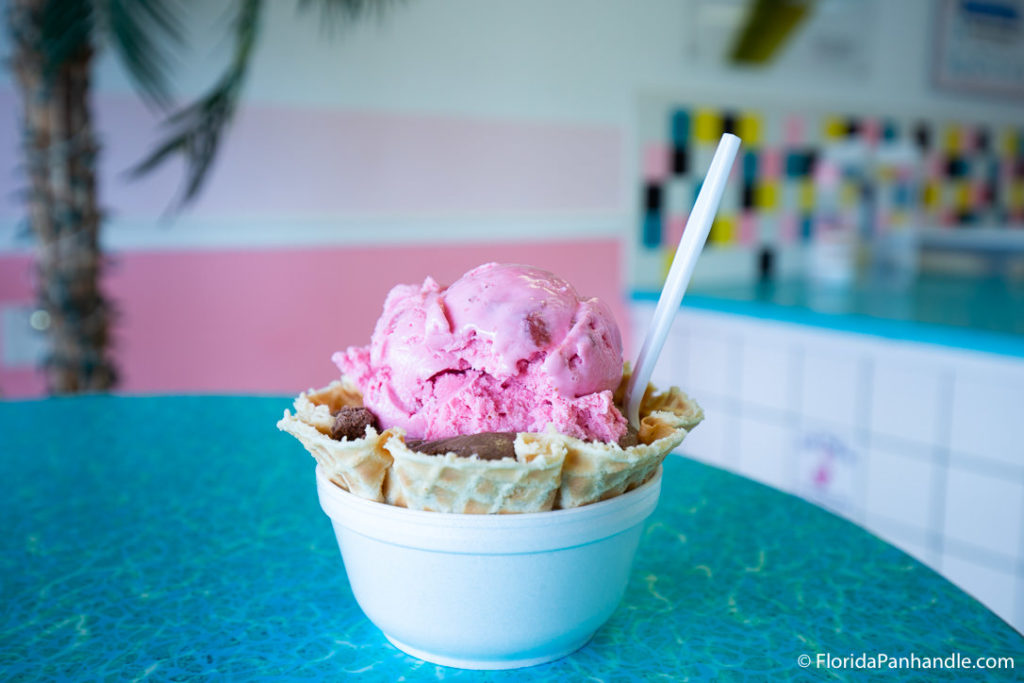 Now, this one is a verifiable dessert location. Pink Pelican Ice Cream Bar is located in a large shopping center and is a bit of a local staple. This chill spot featured a sizable indoor dining area, much larger than you'd think when looking at its front. Pink Pelican Ice Cream Bar is set up as a counter-restaurant, and you will find that the bar from which you order is full of showcase desserts. You'll find fresh fudge and delicious ice cream all along these counters. In addition to ordering things as-is, you can also choose an item from their premium dessert menu, which includes sundaes with plenty of toppings as well as specialty dessert drinks.
3. FINNS Island Style Grub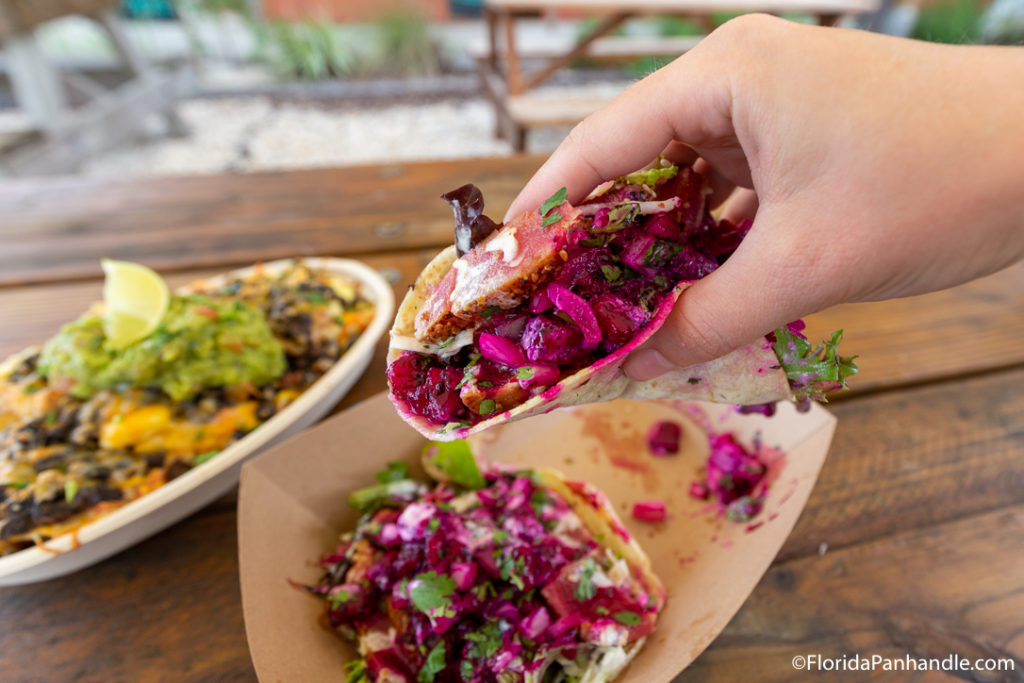 FINNS Island Style Grub is a hip restaurant that is located next to Mr. Surf's Surf Shop on Thomas Drive, across from the popular swimming beach of Rick Seltzer Park. In fact, this location alone makes it worthy of a stop as you can easily walk over and enjoy savory street food after a fun morning in the water. FINNS Island Style Grub prides itself on keeping things fresh and simple. Go here for fresh coffee and delicious fish tacos.
4. Diego's Burrito Factory & Margarita Bar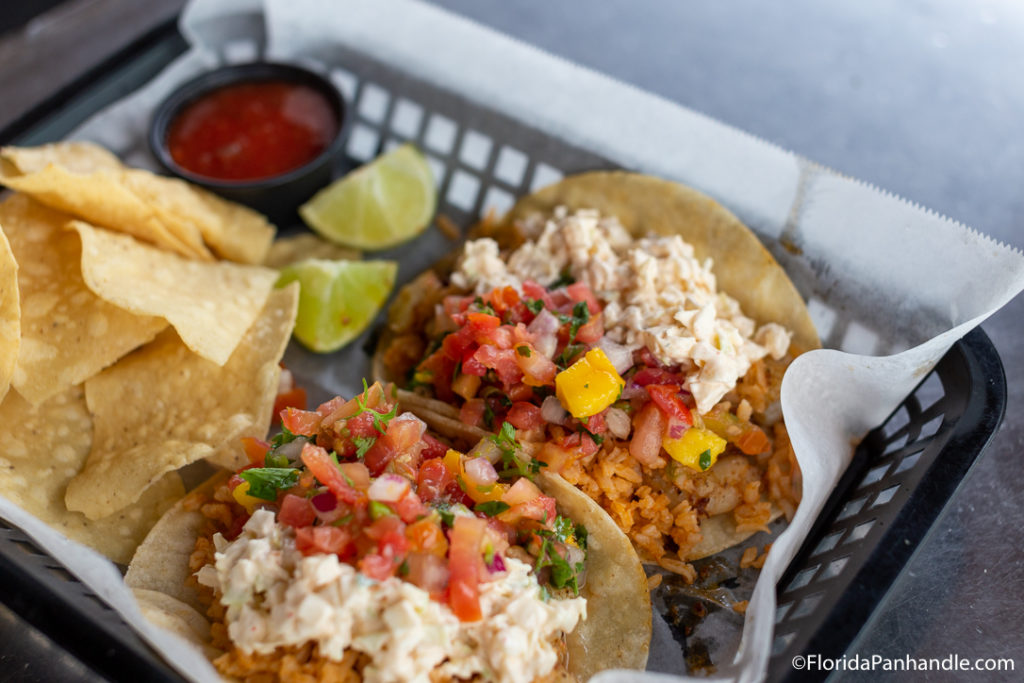 Grilled fish tacos are great, but sometimes you want a full authentic Mexican meal. For those dining times in Panama City Beach, you want Diego's Burrito Factory and Margarita Bar. This is a standalone restaurant located just one block from the beach on Front Beach Road. They boast both indoor and outdoor dining areas and, like most of the spots on this list of modest-costing restaurants in PCB, is a counter-serve spot. Here, you will go up and choose either a burrito, taco, or taco bowl entree option. Then, you'll be able to build it to your liking, adding in those fresh ingredients you want and skipping those you don't. Don't forget to pair your tasty Mexican dish with a fresh margarita!
5. Patches Pub & Grill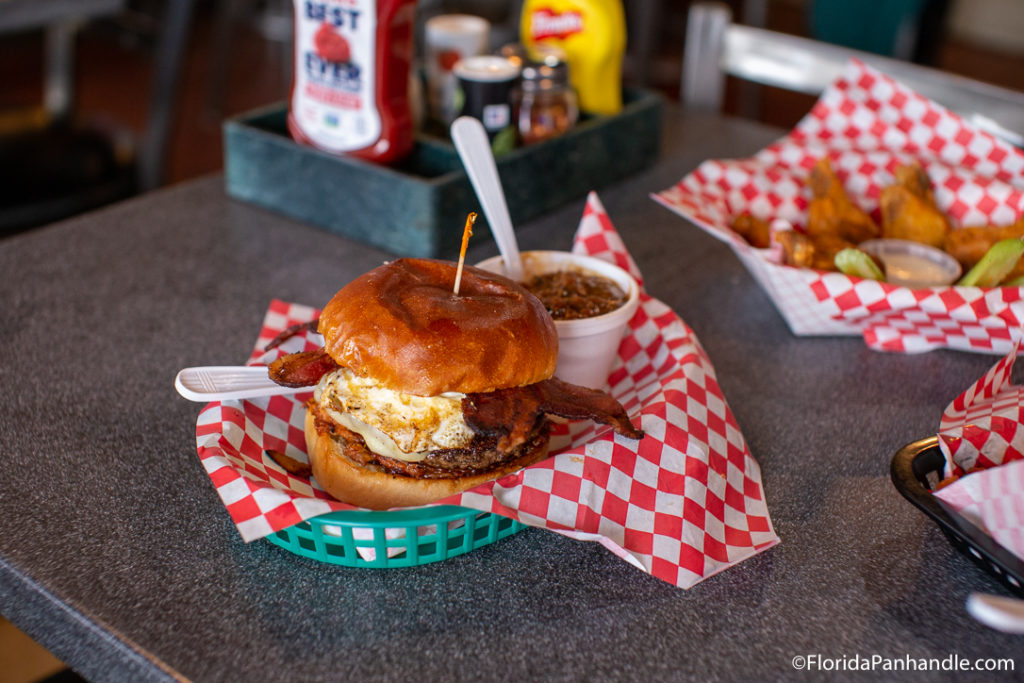 Looking for a late-night snack and drink? Check out Patches Pub & Grill on Thomas Drive. This restaurant and bar doesn't look like much from the front, but step through those doors and you'll find yourself in a bustling locals-type of spot. This location has consistently won local awards, including "Best of Bay" for six years straight. Here, you're going to find delicious bar foods, including thick juicy burgers and finger-licking wings, as well as enjoy live music and events like bingo nights. They have a ton of drink specials and ought to be your go-to location when you want something cheap, tasty, and fun.
6. Thomas Donut & Snack Shop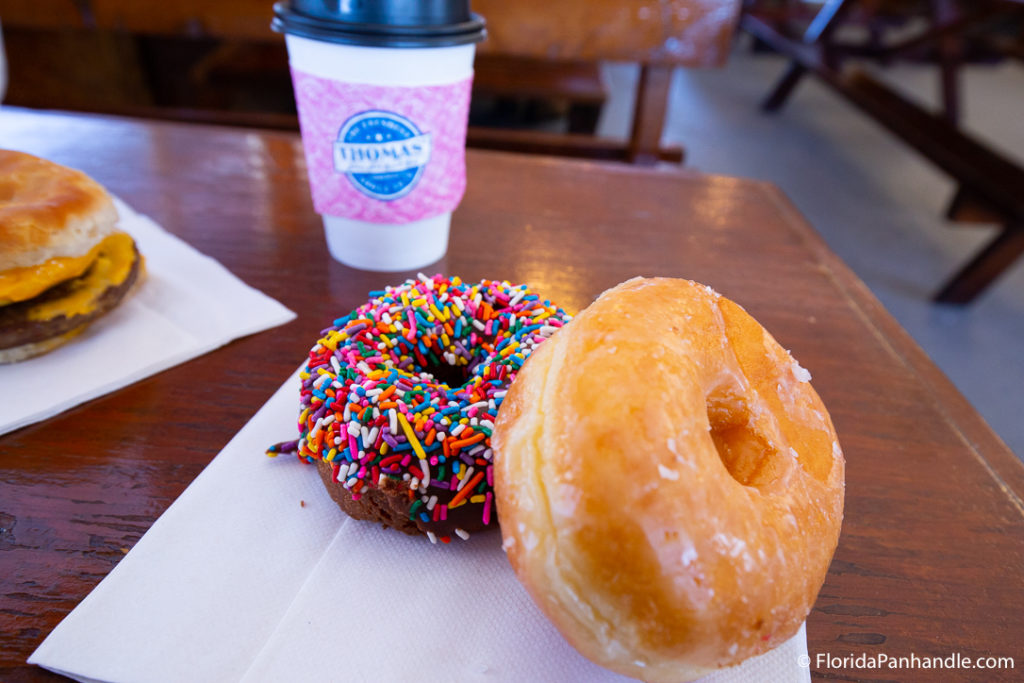 Thomas Donut & Snack Shop has been serving up freshly fried doughnuts since 1971. Of course, while their location has stayed the same, a lot else has changed in the intervening decades. Today, Thomas Donut & Snack Shop has a pretty expansive menu that includes pizza, cheeseburgers, chili cheese dogs, and poutine as well as their classic treats of ice cream and donuts. Relax with your menu choice outdoors and enjoy ocean views and breezes.
7. Sunnyside Grill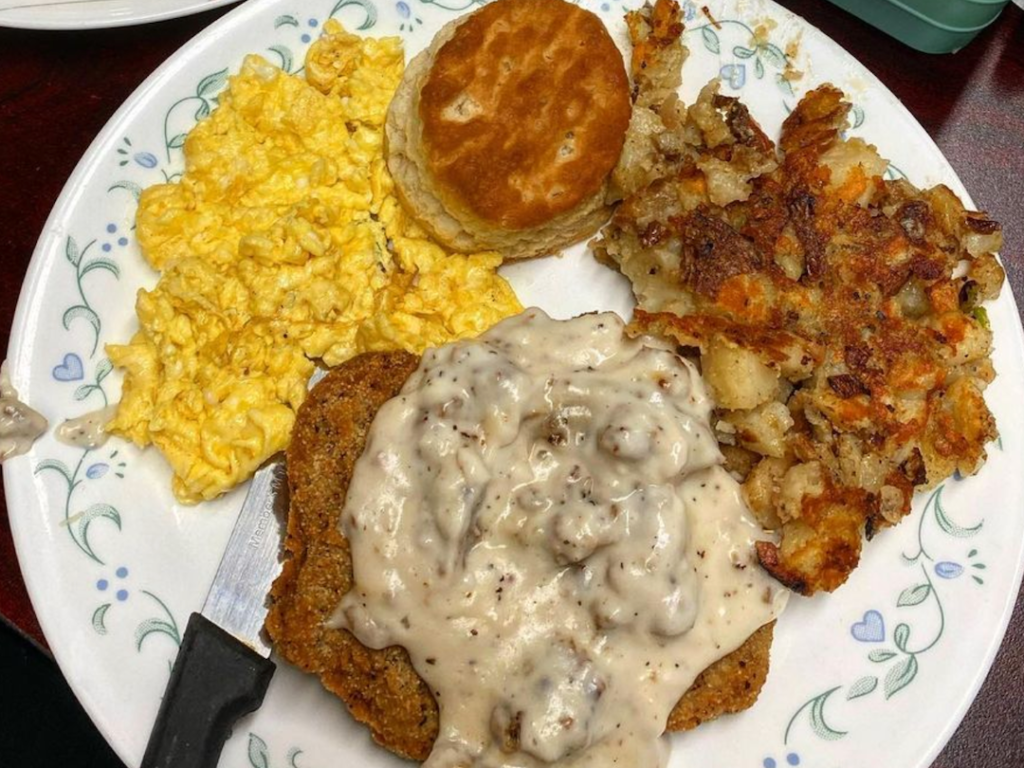 Sunnyside Grill is a small but beloved grill that operates on a cash-only basis. Think of it as a true hole-in-the-wall Panama City Beach spot that boasts home-styled American breakfast and lunch dishes. This place is small but it gets packed fast as they offer big portions at great prices. Note that their interior dining is tiny and you may find yourself sharing a table with strangers, or friends yet to be met.
8. Cool Runnings Caribbean Cuisine
Cool Runnings Caribbean Cuisine is a fantastic little Jamaican restaurant located right on Front Beach Road. It's a one-story building featuring ranch home-styled architecture with a large porch and side patio area with a covered awning. The owner here is often seen behind the counter or busy checking tables, ensuring everyone is happy with their big portions of finger-licking delicious Caribbean fare. Enjoy jerk chicken, oxtail, and curry-rich dishes all at a modest price at this PCB restaurant.
Learn More About All That Panama City Beach Has to Offer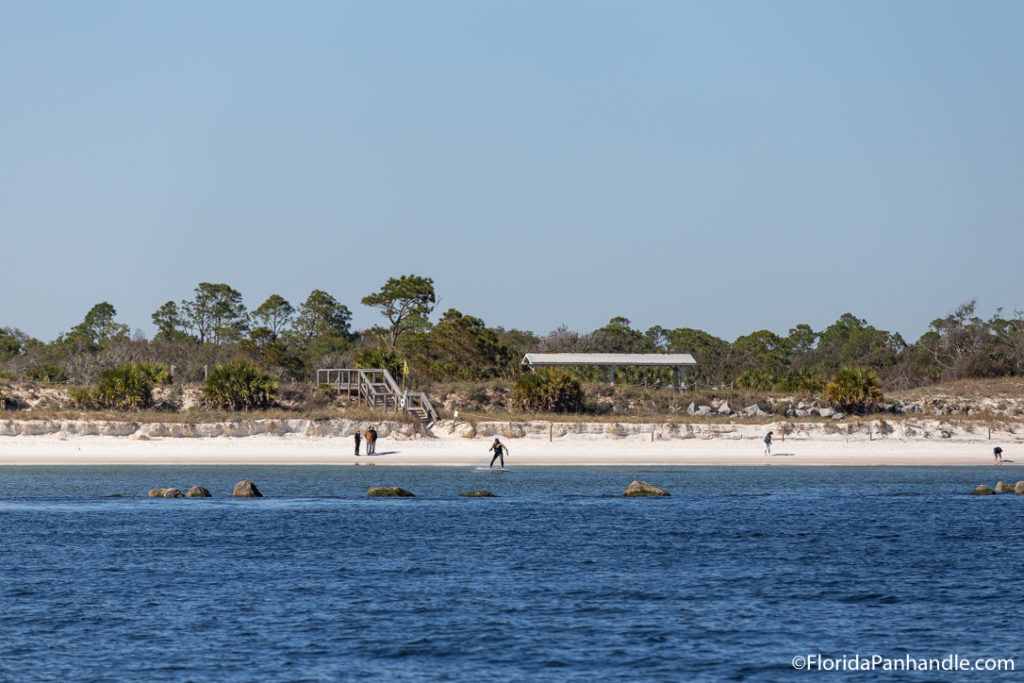 We hope this gives you a good idea of some tasty places that are great for the stomach and the wallet, but know that this isn't all this beach town has to offer. Make sure to check out our other pages for more insider knowledge on Panama City Beach and how to best plan an exciting vacation here.