Are you looking for a great place to enjoy Gulf Coast adventures galore? Just set your sights on the outdoor sanctuary well-known as St. Andrews State Park. There are seemingly endless things to do across its 1,200-acre coastal wonderland, making it a great place to land for day trips and full-on campouts. Wondering what fun might await you? Here's a look at the top 10 reasons to visit this popular Florida State Park.
Have Fun Swimming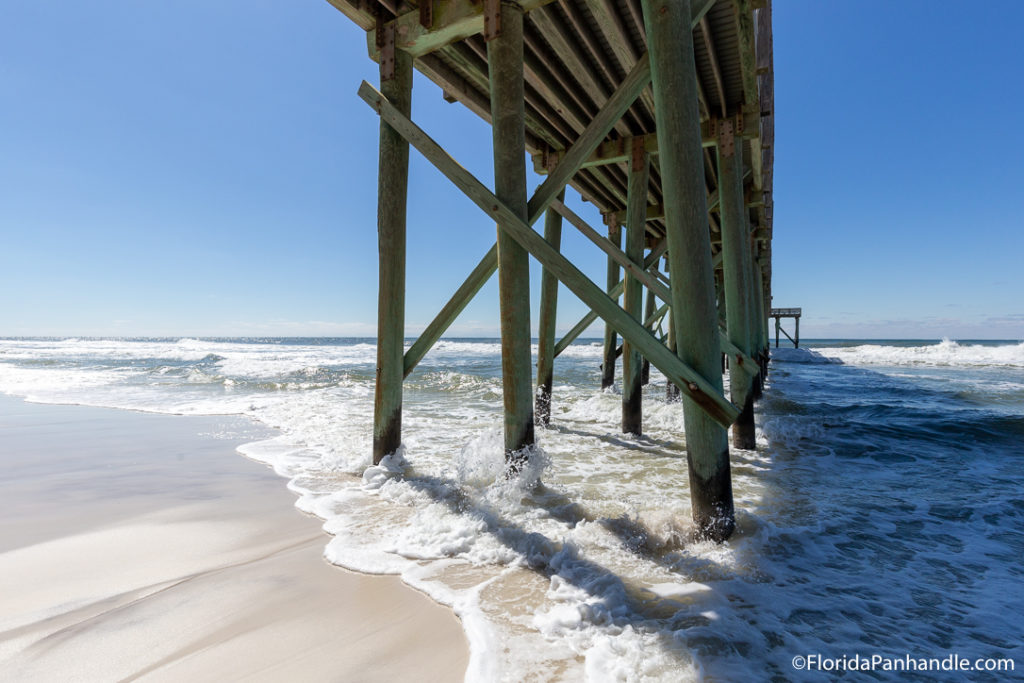 Swimming is always on the menu at St. Andrews State Park. You can either take a dip in the Gulf or go on over to the bayside area. Either way, the emerald, green water beckons as soon as you walk onto the beach. Between the warm water temps and relatively mild waves, it's easy to spend the entire day splashing around to your heart's content. Just be sure to set up an umbrella on the beach, so you can get hydrated, enjoy a picnic, and rest up between swims.
Catch Some Waves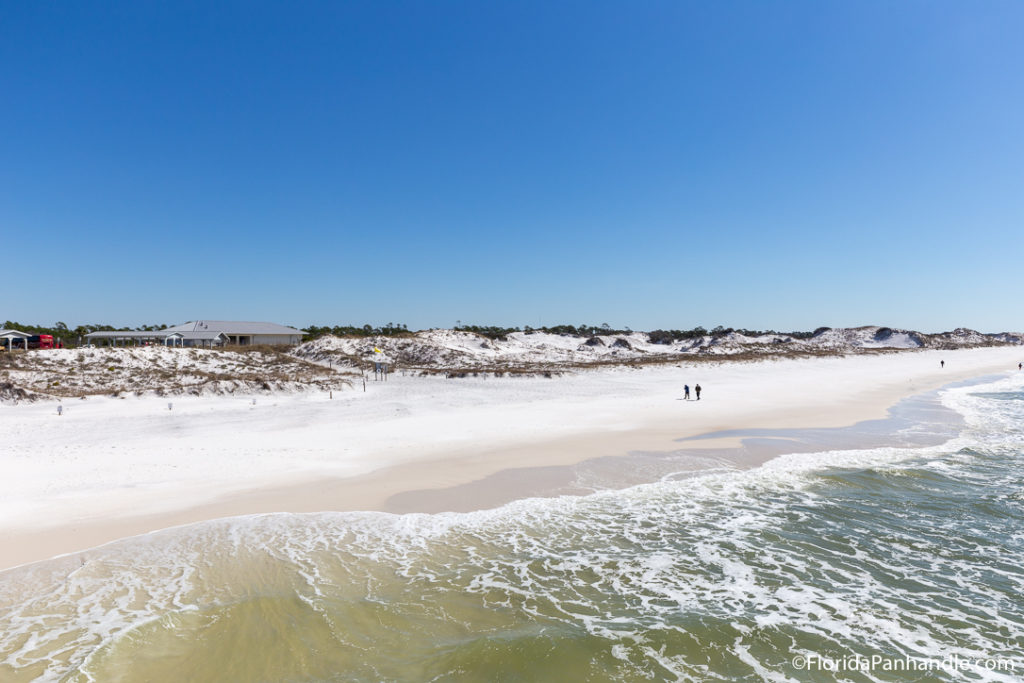 At St. Andrews State Park, the waves are mild more often than not – with one key exception: the jetties. Along this key point along the coast, the breakwater stirs up the water just right for surfing fun. The exciting swells get even bigger as the winter season brings offshore winds from the northeast. You can then catch wave after wave at their fullest, allowing you to master all your favorite tricks. Whenever you come out, you'll need to check the conditions to see if they're just right. Then, aim to hit the ideal southeast wave angle for the best results.
See the Marine Life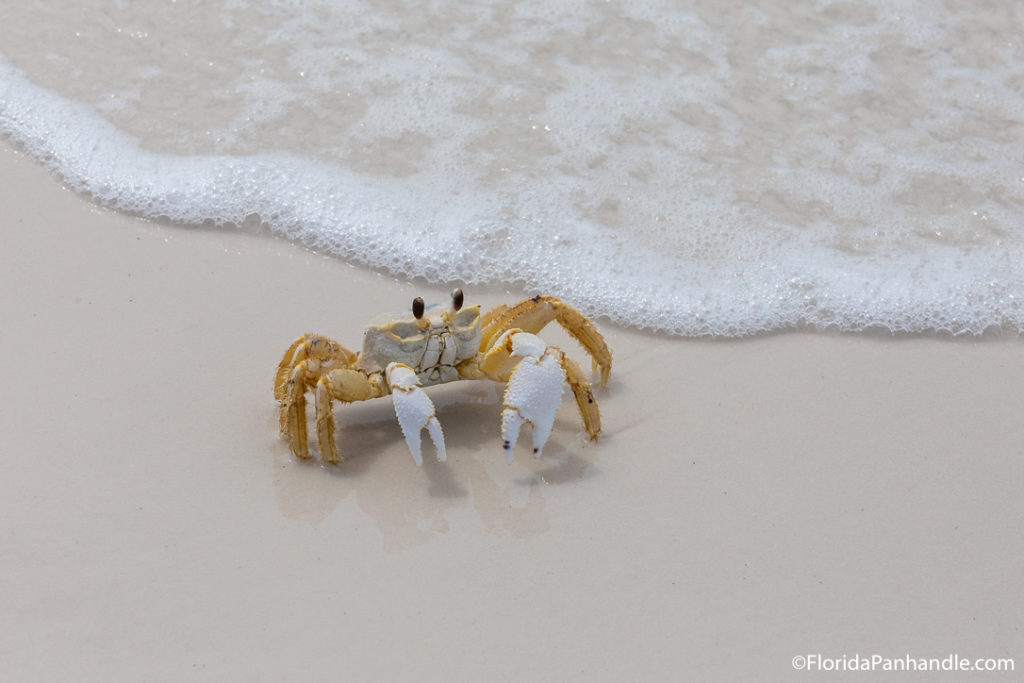 Tropical fish, crustaceans, and tons of other marine life call the Gulf and bay waters home. To see them up close, you'll just need to don your snorkeling gear or put on your scuba suit. You can then kick along the shoreline and near the rocky jetties to see what creatures you can find. If you don't have your own gear, that's not a problem. Just go over to the nearby concession stores to rent what you need. Don't forget to bring a waterproof camera though, so you can snap photo after photo of all the amazing sights.
Reel in Tasty Fish
Do you want to try your hand at reeling in the big one? For a chance to go home with big fish tales to remember, you just have to fish off the shoreline, Grand Lagoon pier, or jetty rocks. To get started, you'll need a Florida saltwater fishing license plus all your gear, tackle, and bait. Then, find a great spot to settle in for the day and cast out your line with your bait of choice attached. After that, you just have to wait for the redfish, bonito, flounder, Spanish mackerel, and more to start nibbling.
Explore Shell Island
A trip to St. Andrews State Park is never complete without a jaunt over to Shell Island. Accessible only by boat, this seven-mile-long barrier island offers even more opportunities for fun and excitement. To get there and back again, you must take the Shell Island Ferry. After that, you're free to comb the beaches, play in the surf, and go snorkeling and scuba diving. Dolphins are a common sight, so be sure to take a moment to simply enjoy the views while you're on the island.
Find Rare Seashells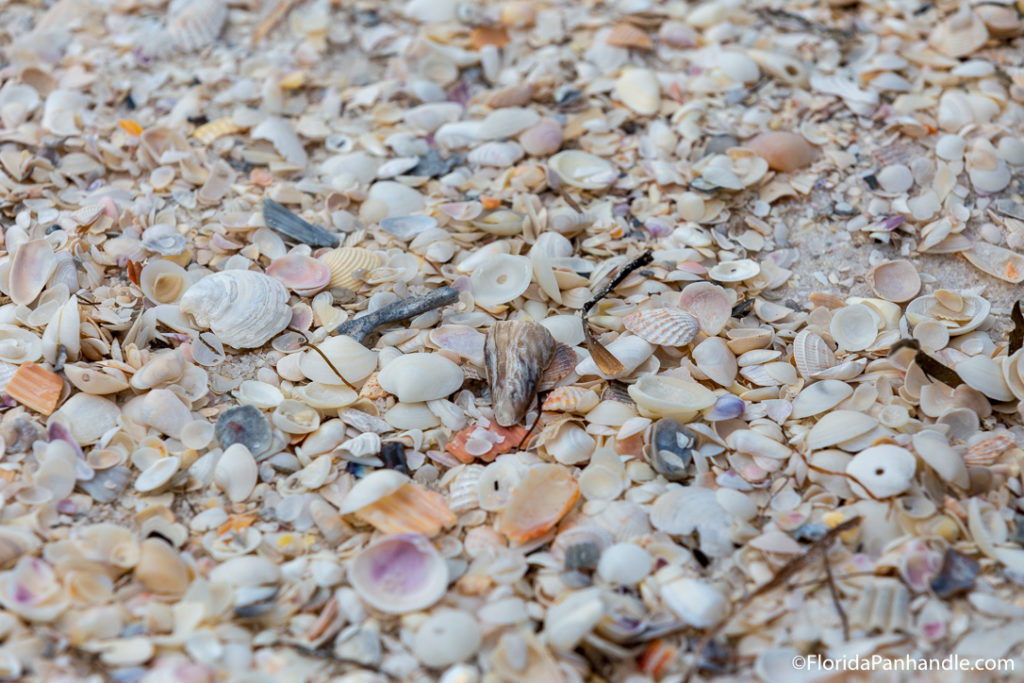 Whether you stay on the mainland or go over to Shell Island, keep your eyes on the sandy shores while you walk around. You never know when you'll come across a rare seashell, like the polka-dotted Scaphella junonia. Even if the shells you find are completely ordinary varieties, they'll surely feel otherworldly as you hold them in the palm of your hand. Add to the magic by bringing a seashell book with you, so you can identify what you find as you go. Bring a mesh bag as well for easily rinsing off your shells and carrying them on your explorations.
Hike the Trails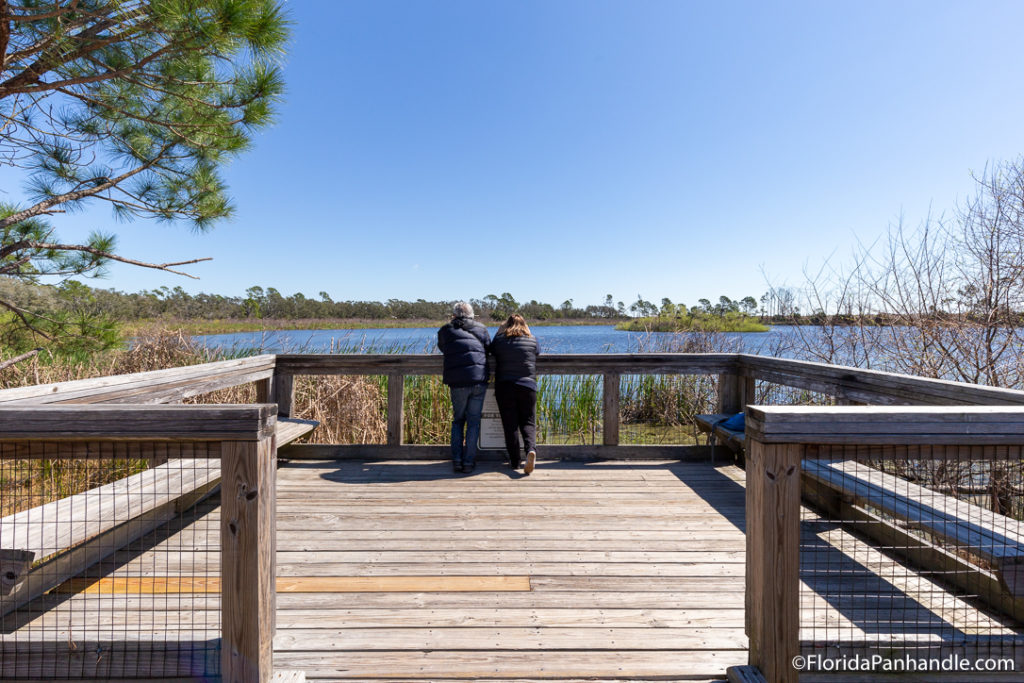 Want to see all the beauty in the park? You'll need to hike the two trails onsite: Gator Lake and Heron Pond. The Heron Pond trail leads you through a flatwood pine forest until you reach Sandy Point. On the Gator Lake trail, you'll get to enjoy views of the lakeside while enjoying bird calls, wildlife sightings, and the serene atmosphere. Both trails are just a half mile each, so they're easy to tackle in a single visit. Just be sure to bring plenty of water and a snack (or two!) for the trek.
Watch the Wildlife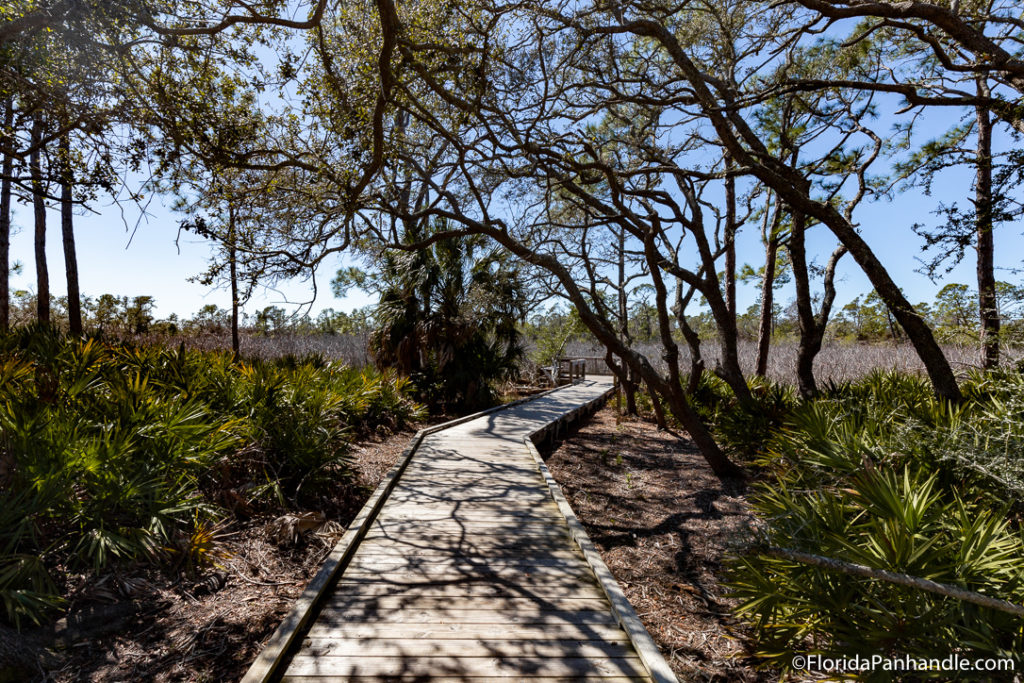 As you hang out on the beach and walk the trails, tread softly to avoid scaring off the birds and other wildlife. With that move, you'll get to see many interesting creatures in your midst, including herons, raccoons, and even white-tailed deer. Keep your camera at the ready if you want to snap a photo because all the wild animals move quickly. Beyond that, if you hear birdsong, immediately hold your position and listen intently to hear their entire call. You might even get to hear another bird answer, completing this awe-inspiring experience.
Plan Memorable Events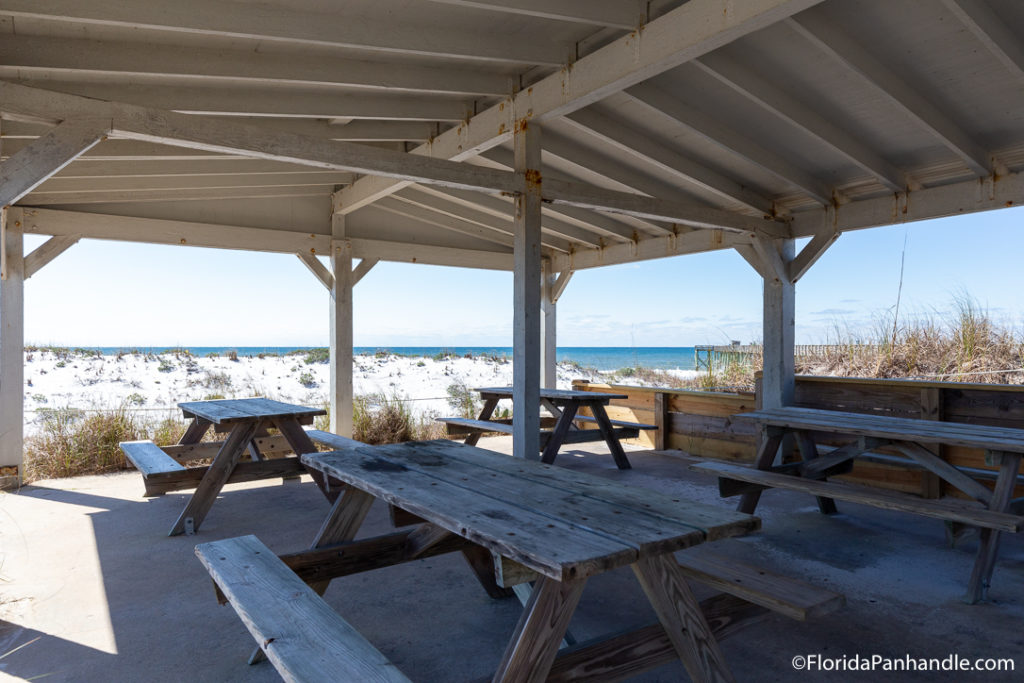 If you've always wanted to have your wedding on the beach, you cannot go wrong with St. Andrews State Park. The park officials are happy to help you organize your big day and pull it off without a hitch. You just have to decide where to set up your wedding arch and chairs, and then how you want to handle your reception. A potluck-style affair often works best, although you can bring in caterers if you wish.
Go Camping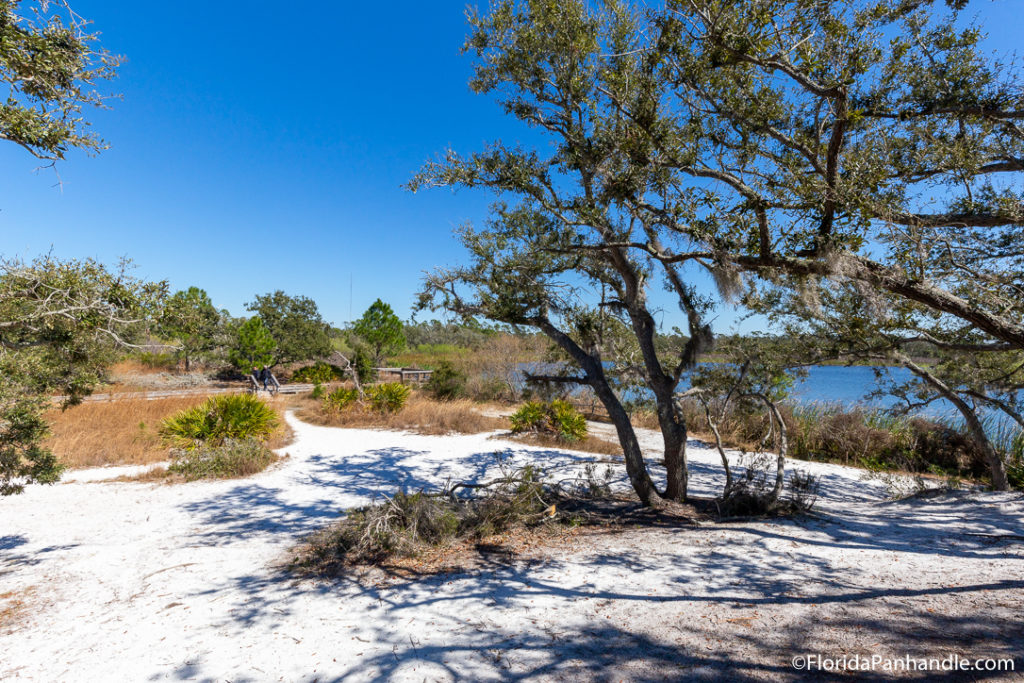 Whether you love roughing it in nature or getting the full glamping experience, this park is definitely the place to go for your weekend getaway. Glampers will want to land at the West Loop where they'll find 30- and 50-amp electric service plus water and sewer connections. Tent campers, on the other hand, can go to the Sandy Point Group Camp near the Grand Lagoon. At that campground, they'll get plenty of room for their tents along with a picnic table, barbecue grill, and fire pit.
After spending just one day at St. Andrews State Park, it'll undoubtedly land on your itinerary whenever you want to enjoy a day of fun in the sun. You'll get to go swimming, camping, and everything in between as a result, allowing you to make the most of all your Florida adventures.