With the Christmas season well on its way, it's time to start searching for the perfect gifts for the beach lovers in your life. Thankfully, you can make quick work of that mission by simply taking a trip to Destin. The many shops in its midst serve as the top spots to find amazing Christmas gifts for beach lovers. Not sure just where to go? Just jumpstart your shopping adventures by setting your sights on the following shops.
Destin Commons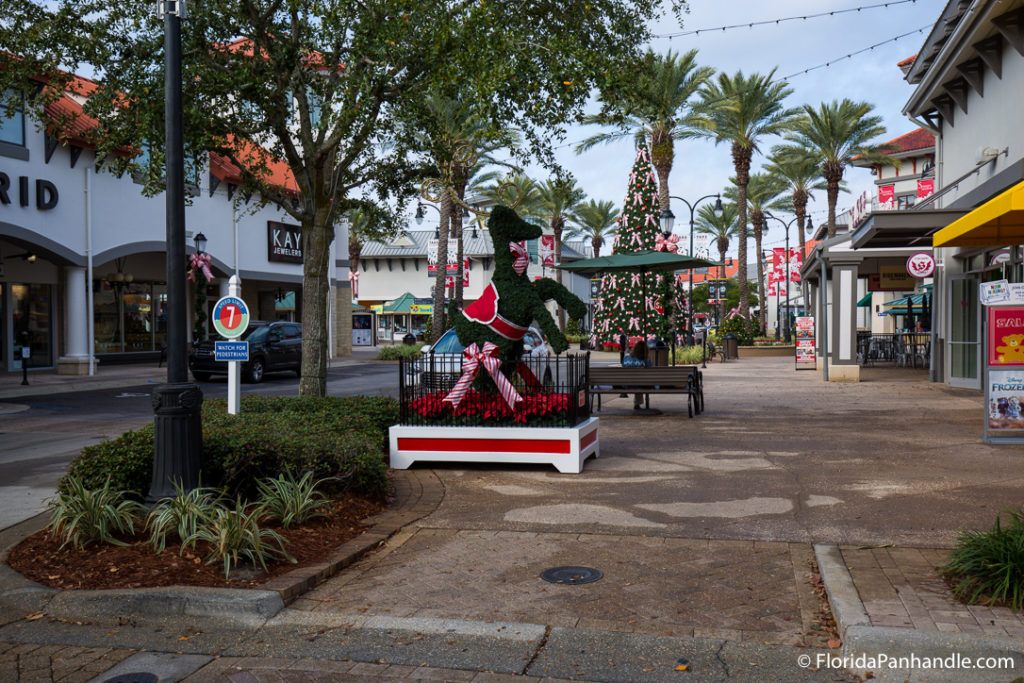 A true beachside shopping wonderland, Destin Commons puts dozens of excellent stores right at your fingertips. You can head over to Sunglass World or The Eye Gallery, for example, to pick up a gorgeous pair of shades. Or go to Brighton or Klara Haloho for personalized anklets that perfectly complement beachwear. Want surf and skate gear? Then, a trip to Maui Nix Surf Shop and the Innerlight Surf Shop is in order, for sure.
Other beachy gifts to consider include:
The Big Sale: Sunhats, beach bags, and sundresses
Sunset Shoes: Birkenstock sandals for men, women, and children
Southern Living Store: Beach-themed décor for the whole house
Lizard Thicket: Sunglasses, sandals, and swimsuit coverups
Destin Pearl Gallery: Beach-inspired sculptures and other works of art
In between all your shop visits, treat yourself to a quick bite to eat at one of the many restaurants on-site, like Another Broken Egg Café, Uncle Buck's Fishbowl & Grill, or Yuga Sushi & Sake House.
Naples Soap Company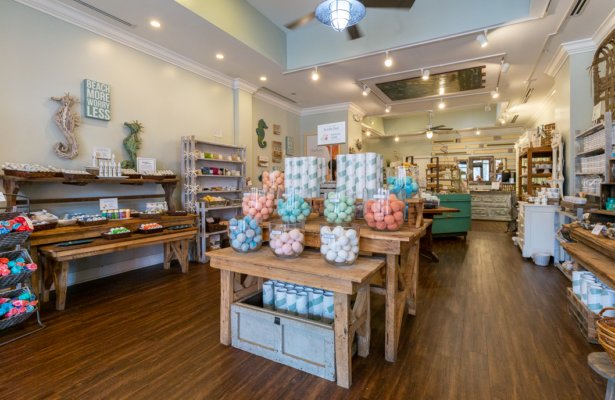 For coastal-inspired luxury skincare products, the Naples Soap Company is definitely the place to go in Destin. They have a huge line of all-natural products without any parabens, sulfates, or other harsh chemicals. On top of that, they always use heavenly scents that leave everyone enamored with their lineup.
Across their store, they have a little something for everyone, too. Their facial care line includes scrubs, masks, rollers, and so much more. They also carry shampoo and conditioner bars plus tons of interesting bar soap varieties. Their body care lineup features sake soak, bath bombs, muscle balms, and many other products perfect for pampering. They even have a super-gentle-sensitive skin line that leaves customers raving.
If you're not sure what to get, just pick out one of their gift sets filled with their top products. The attractive packaging will win your gift recipients over at first glance, and then the products will keep them happy for months afterward.
Dave Magee Glass Blowing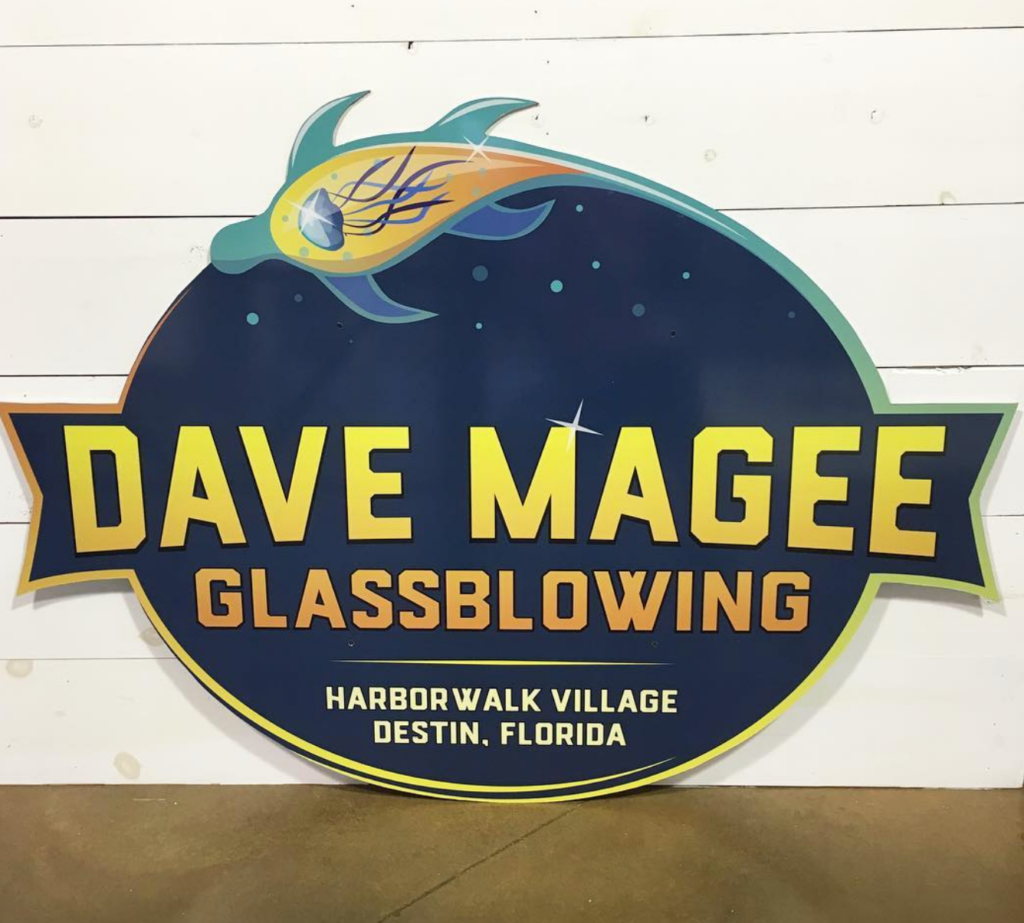 For one-of-a-kind gifts you cannot get anywhere else, just head on over to Dave Magee Glass Blowing. Oft made in the image of local marine life, their realistic works look like they've been plucked right out of the water. From blown-glass hermit crabs in real shells to sea turtles boasting bold colors and designs, all their works promise to leave you feeling wholly impressed.
Their items change regularly, so you'll want to swing by their little shop on the regular to see what they've cooked up. As you waltz up to their stand, you'll see all their newest creations standing proud on their natural wood cutouts. Then, you can simply select the ones that speak to you most and they'll carefully package them up for your return trip.
Although sculptures are the name of the game more often than not, you can usually find attractive pendants up for sale as well. These little baubles slide right onto your chain of choice, so your loved ones can take a little piece of the beach with them wherever they go.
Waterfront Gifts and Art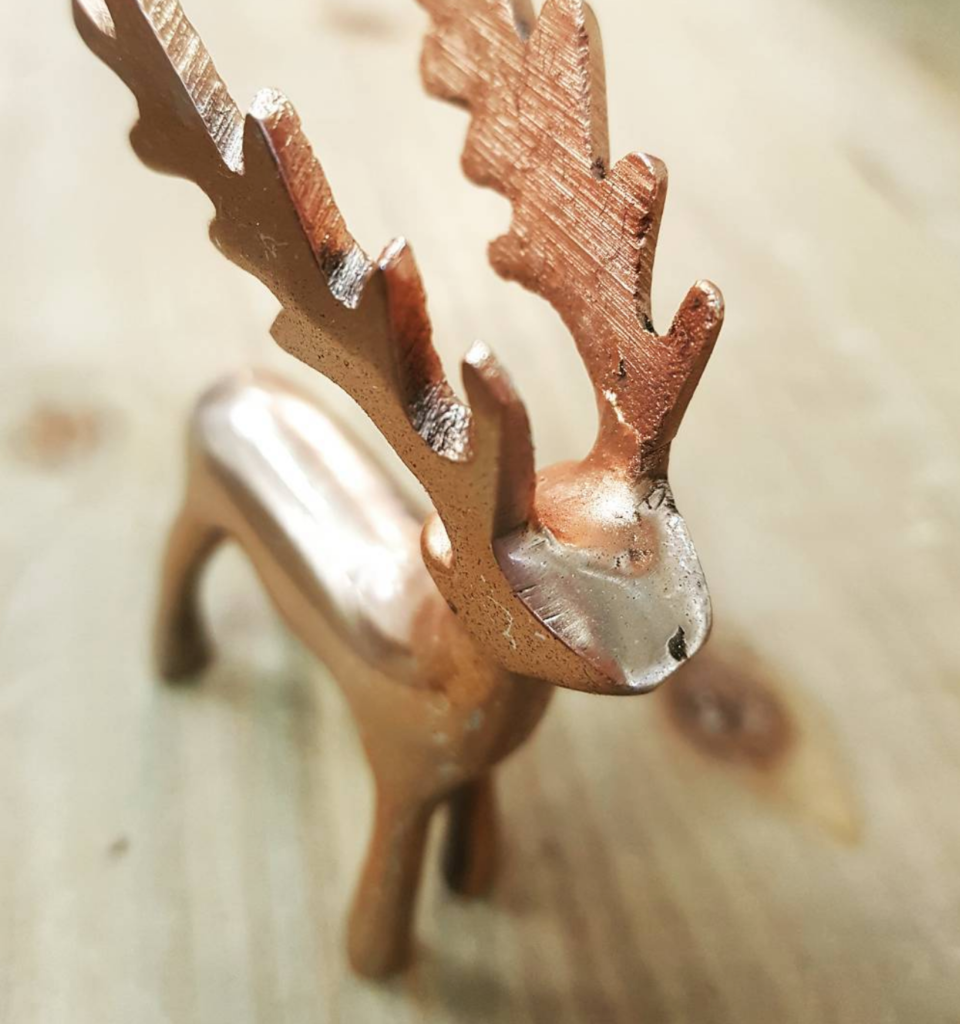 For even more unique beachy gifts, just take a trip over to Waterfront Gifts and Art. After their gorgeous octopus window painting welcomes you through the doors, you can browse all their nautical treasures at your leisure.
As you look around, you're sure to find the perfect handcrafted jewelry pieces for your loved ones, plus truly unique artwork. All their artwork comes from the talented Jesse Saint who specializes in coastal paintings featuring blue herons, crabs, and all the other local creatures. You can often find landscape paintings as well that feature the Destin waterways in all their glory.
Other items you might like to gift include seashells, starfish, and other sculptures that look great on the mantle. They even have iconic Sheepshead Wear hats, like their wide-brimmed straw hat, which is all a must for any beachgoer.
Bass Pro Shops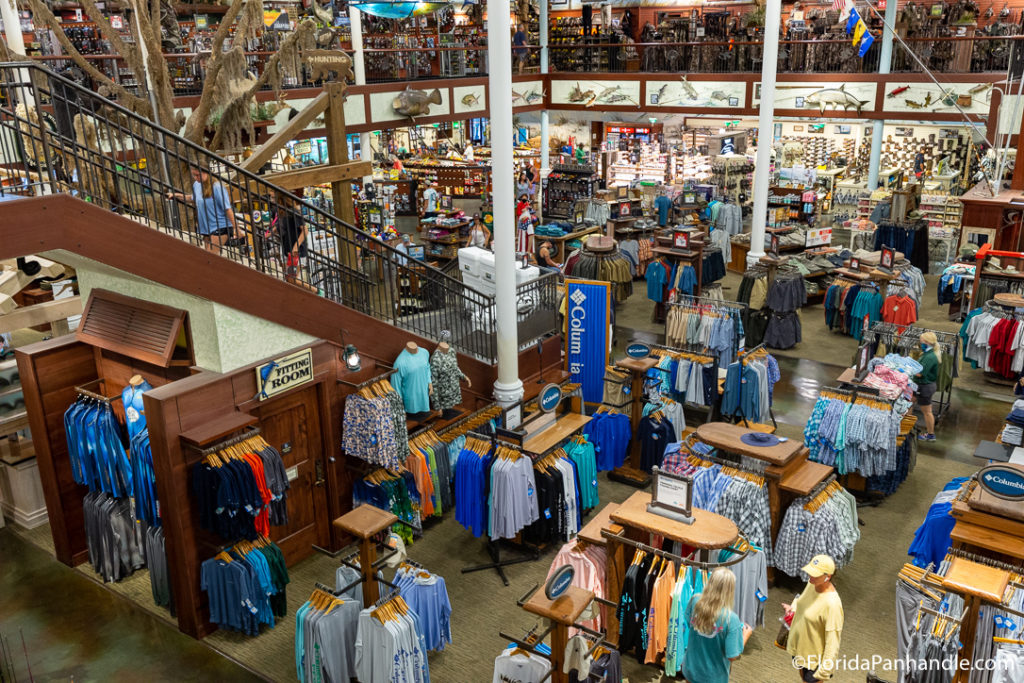 For beach lovers on the go, there's perhaps no better place to get great gifts than Bass Pro Shops. Chockfull of all the top fishing and camping gear, this huge store has practically everything needed to make fun beachside adventures happen.
As you browse the first floor, you can get all the best saltwater and freshwater fishing gear, including sturdy fishing poles, tackle, and even waders. The camping gear is nearby as well, in case you want to equip your loved ones with awesome tents, sleeping bags, and everything in between.
Prefer to get your loved ones hoodies, hats, and other clothing, just go right upstairs to check out their clothing and accessories. If you cannot figure out just what to get, you can always just load up a gift card instead.
As you shop around, you're sure to find a wide range of fantastic gifts for all the beach lovers in your life. To avoid breaking the bank, get what you want to give this year, and then take note for future gifting opportunities. In just one trip, you can easily create a huge list of must-have gifts for your friends, family, and coworkers. You can then breeze through your shopping excursions while always getting the perfect items for all your loved ones.