Timing is everything, doubly so when trying to figure out the optimal time for a fun vacation to Destin, Florida. The choice is a highly personal one, too, so you cannot just ask, "When's the best time to visit Destin?" Instead, you have to reflect on your favorite activities, weather preferences, and more to zero in on your perfect travel dates. Need help getting that done? Here are the answers to all your most pressing questions as you look toward planning your Florida trip.
When is the Peak Travel Season in Destin?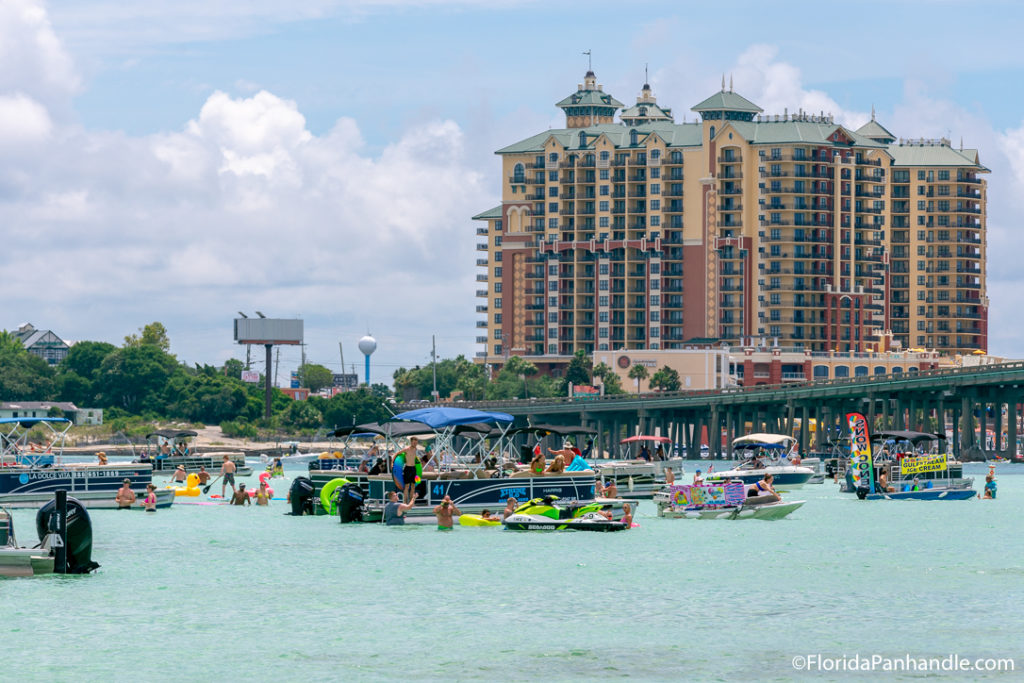 Peak travel season starts in April as temperatures stay in the comfortable 70-degree range. May is equally busy – and the travelers keep coming at a steady pace through the end of July. The top attractions and restaurants stay booked through the spring and summer as a result. The sunny weather does make for phenomenal beach trips, however, as long as you don't mind the crowds.
When Do Popular Destin Events Land on the Calendar?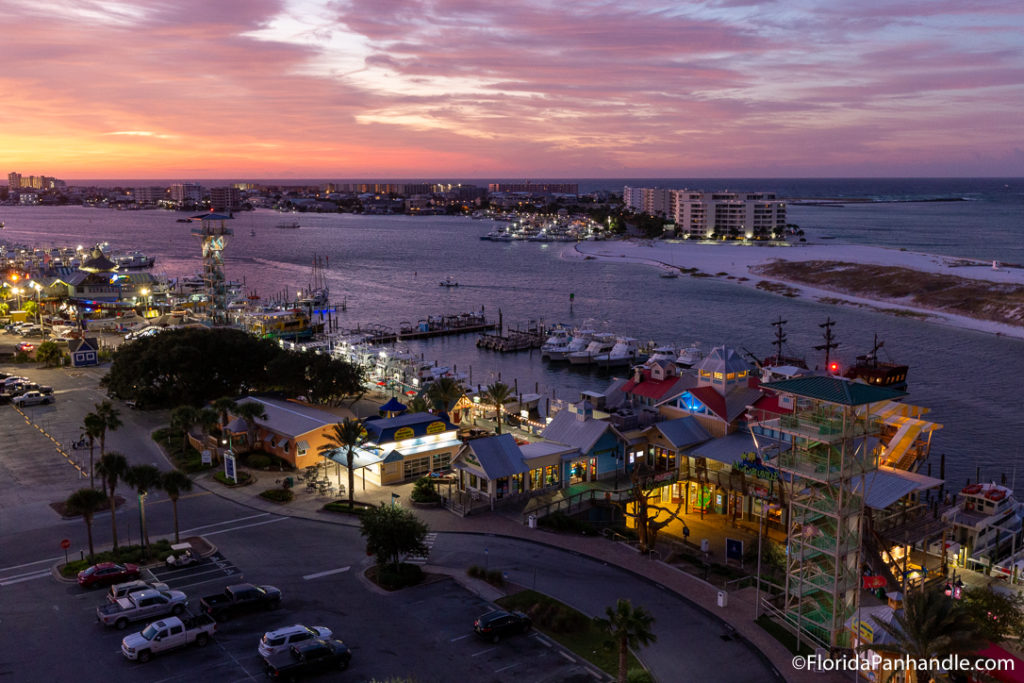 When it comes down to it, popular Destin events occur almost year-round. The majority of the local events center around food, fishing, and artistry. If you have a particular festival experience in mind, then finding your ideal travel dates is easy.
Otherwise, you'll need to see if any festivals pique your interest. Then, see when they land on the calendar, so you can pinpoint just when to arrive ready for fun.
The most popular events in the area are:
Spring
Mac and Cheese Festival
Destin Rotary Cajun Crawfish Bash
Emerald Coast Open Lionfish Tournament and Festival
ArtsQuest Fine Arts Festival
Blessing of the Fleet on Destin Harbor
Summer
Emerald Coast Boat Week
Independence Day at the Landing
Billy Bowlegs Pirate Festival
Emerald Coast Poker Run
Paddle at the Park
Fall
Kitty Hawk Kite Festival
Mattie Kelly Festival of the Arts
Destin Seafood Festival
Destin Fishing Rodeo
Greek Festival
Winter
Destin Lighted Boat Parade
New Year's Fireworks at HarborWalk Village
Pelican Plunges at The Boardwalk
Mardi Gras Pub Crawl
Brunch, Rhythm, and Brews
If you don't have your heart set on a particular festival, you really cannot lose no matter when you arrive. All the wonderful events in Destin prove just as fun as the last, after all.
What Months Can You Swim in the Ocean in Destin?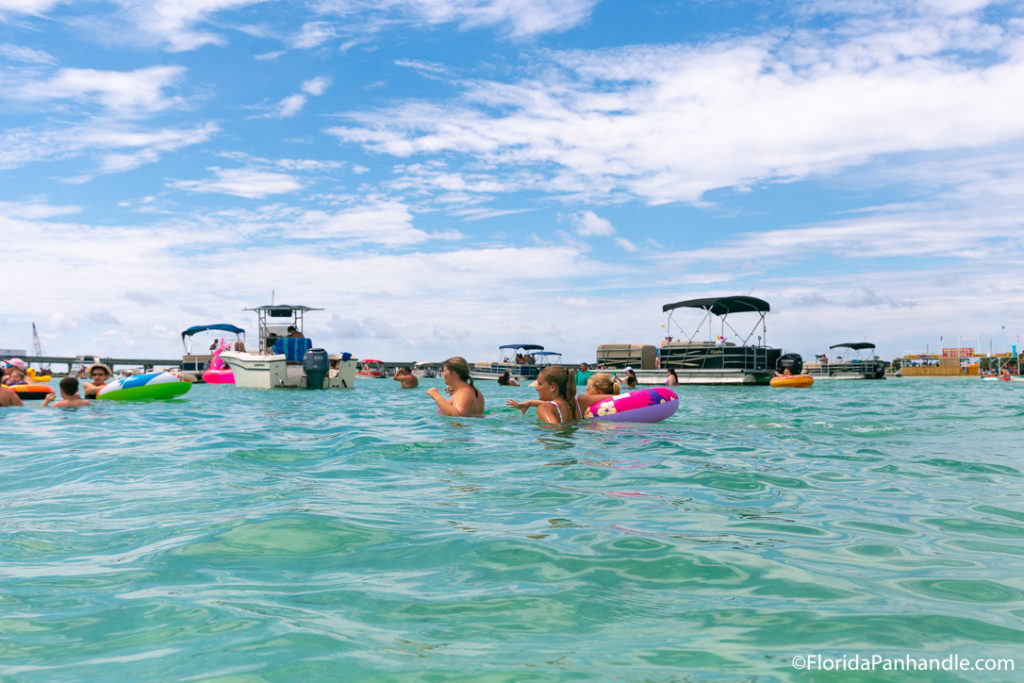 April through September are the best months for swimming in Destin. In October, the water starts getting too cold to be enjoyable, especially if you want to splash in the waves all day.
Many of the snorkeling and scuba tours halt their adventures until the water warms back up, too. You might also find it difficult to find banana boat rides and parasailing rides open for business until spring arrives.
You can still visit the beach to play in the sand, take long walks during sunset, and simply enjoy the views, however. Just plan your oceanside excursions when there's nothing more than light winds – and make sure to bring a jacket.
When Does Destin Have Moderate Temps and Moderate Crowds?
If you want to skip the cold weather and large crowds, aim for the early spring and late fall for your vacation. During those times, you'll find moderate temperatures and moderate crowds.
In March, the weather is just starting to warm up, so the crowds have not started heading toward Destin. The water attractions start to open up during that time, including snorkeling lessons. Plus, you can enjoy all the other attractions and restaurants in town without getting overwhelmed by too many fellow travelers all around.
Late October to November is the best time to visit in the fall. Although the temperatures are starting to trek toward the low-70s, it's still plenty warm to enjoy many activities on and off the beach.
Fun things to do during the early spring and late fall months include:
Feed the alligators at Gator Beach – and bring home a photo souvenir
Spend time with the creatures at the Gulfarium Marine Adventure Park
Go on a dolphin sunset cruise to see beautiful marine life in their natural habitats
Explore the Harbor Boardwalk shops, eateries, and historic sites while enjoying the views
Try to get the highest score at the putt putt courses and full 18-hole golf courses
Check out the Destin History & Fishing Museum to learn all you can about the area
Sign up for a helicopter tour to enjoy an overhead view of beautiful Destin
There are many other shopping centers, parklands, and other attractions to explore on your trip. And if you arrive at the right time, you can enjoy moderate temperatures without having to deal with big crowds.
What is the Cheapest Month to Visit Destin, FL?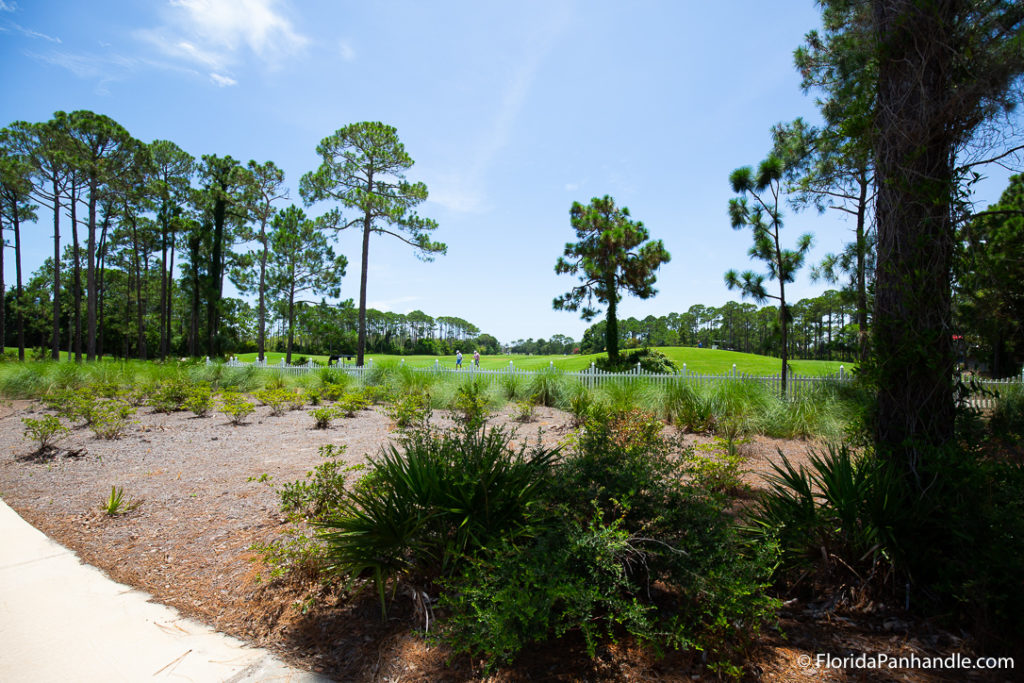 November through February are the cheapest months to visit Destin, Florida. As it's well-known as the off-season, the cost of airfare, accommodations, and rental cars drop considerably. You can usually find great deals on attractions as well because the companies just want to get people through the doors. Restaurants do not usually change their prices during the off-season, but you can still get happy hour specials to save a little extra on your trip.
Is September a Good Time to Come to Destin?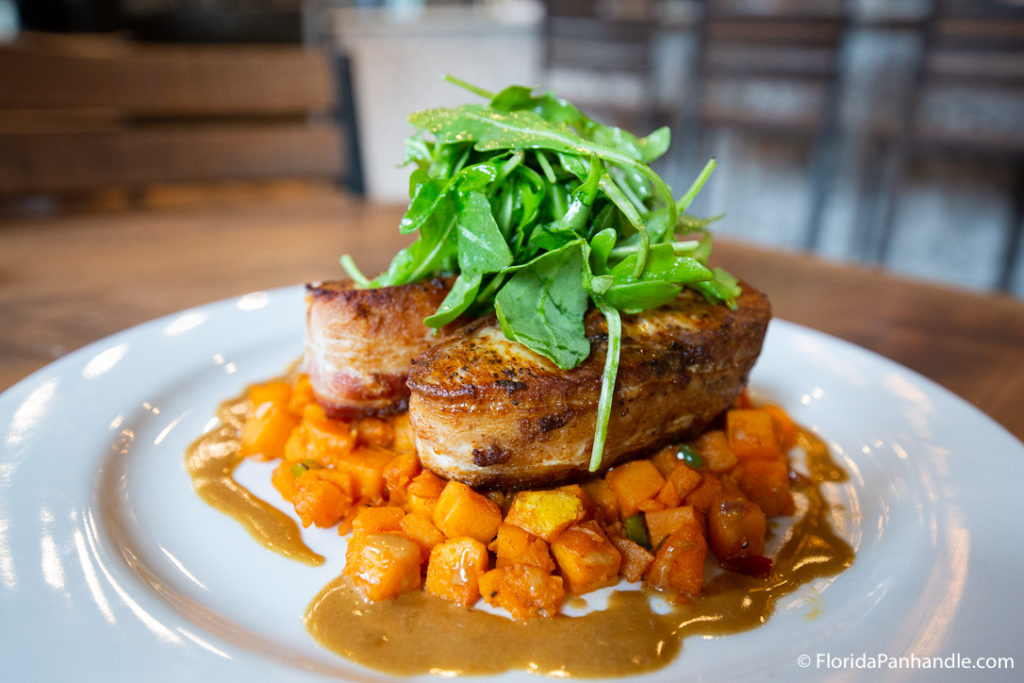 September is always a lovely time to visit Destin. For starters, you'll likely be right in time for the coveted Destin Seafood Festival. Plus, the weather is nice, yet the beaches do not have nearly as many people as during the height of summer. The cost of transportation and accommodations starts to come down at that time as well. So, if September is when you have time to travel, don't hesitate to come down to Destin, Florida, for fun in the sun.
As you go through these questions, think about what you want out of your visit to Destin. Do you want to spend most of your time on the beach? Are you focused on simply enjoying a delightful culinary journey at all the local restaurants? Whatever it may be, your preferences will guide you to the absolute best time to head out on your Florida vacation.