The official town nickname and motto for Destin, Florida is, "the world's luckiest fishing village". This nickname is due to the community lying just 20 miles north of a truly unique fishing ecosystem. That southern watery spot is the edge of the Continental Shelf. Which has just the right mix of water conditions to attract a massive array of fish, including blackfin tuna, king mackerel, and grouper. So, suffice it to say, a lot of fishers come to Destin, FL and what do you think all those early morning fishing enthusiasts need a lot of? That's right, coffee and sweet morning treats! Aka Donuts. Luckily there are several fantastic donut shops in Destin that open early to cater to those heading out to the docks, as well as other vacationers looking to enjoy the beautiful beaches and community in other ways.
The following is a look at just five of the absolute best of the bunch, places that are perfect for those hankering for something sweet:
1. Donut Hole Bakery and Cafe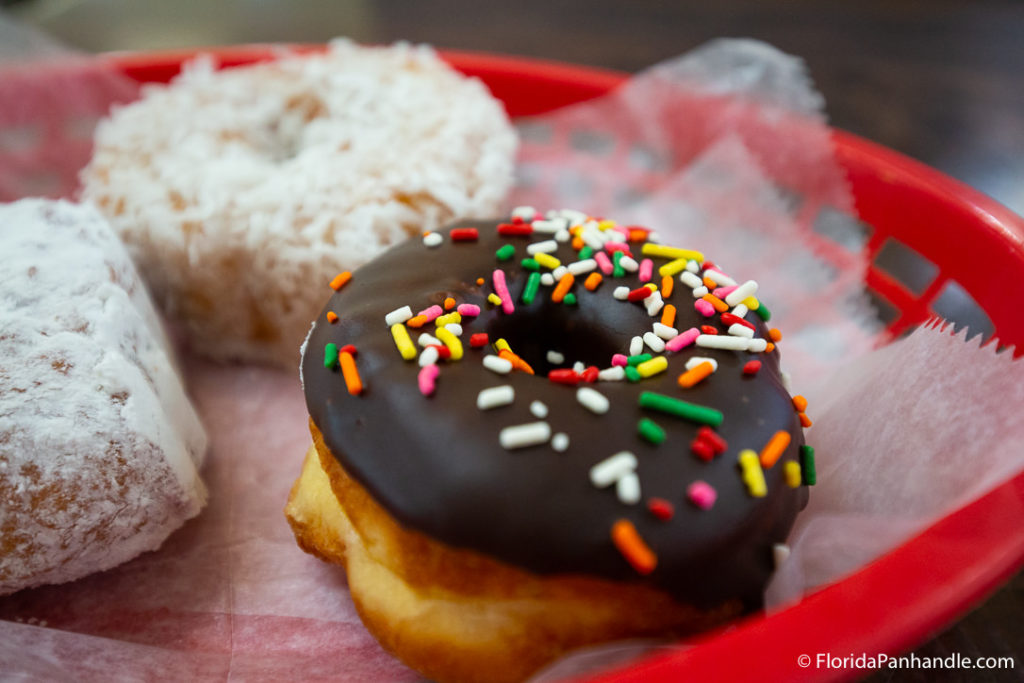 The Donut Hole Bakery and Cafe isn't just a beloved breakfast spot, this is one of the most popular restaurants in all of Destin. Located right on Destin's Harbor Boulevard, this busy place is open from 6 in the morning to 10 at night, every single day of the week. They do have an expansive non-donut menu that features a lot of Southern diner fare. This includes southern breakfast items that are served all day. For example, combination omelets, corned beef hash, and a specialty Gulf Coast Crabmeat Benedict, as well as a long list of burgers and sandwiches. Coffee is ground and brewed fresh all day (and evening) long.
However, while their overall food menu is fantastic, the donuts do take center stage. And it's a big stage. The Donut Hole Bakery and Cafe makes all of their donuts and baked goods in-house. They even have an easy pricing list that has every single basic donut priced at $1.50 and each specialty donut for $1.75. They also serve a mean key lime pie!
2. Destination Little Donuts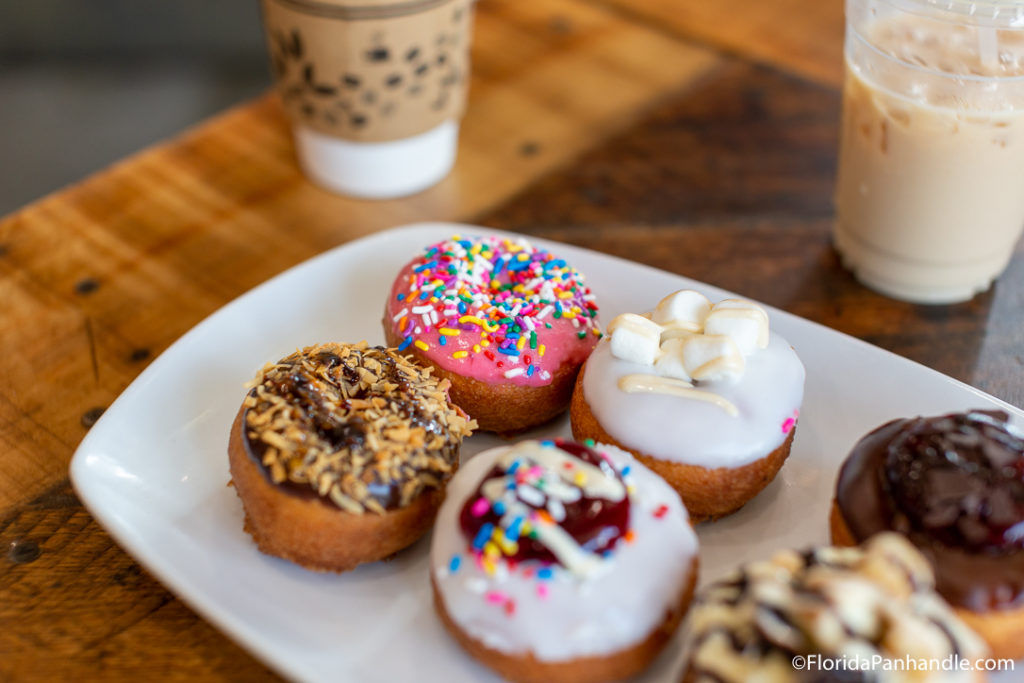 Destination Little Donuts is a smaller donut shop that is located within the retail shopping center called Destin Commons at the corner of 30A and Spence Parkway. This Destin, FL destination is best known for creating unique donut flavors and mixing up their sandwiches in fun ways. For example, you can order up a Donut Breakfast Sandwich. It includes your choice of meat plus egg and cheese gets served within the heart of a fresh cake donut.
When ordering your donut, you will be given a piece of paper. You will then tick off which type of donut you want, how many, and whether you want any toppings like powered or flavored icing added. A few examples of the unique flavors they have include Cookie Dough, Maple Bacon, and a Flinstones donut featuring rainbow sprinkles baked in.
3. Okaloosa Donuts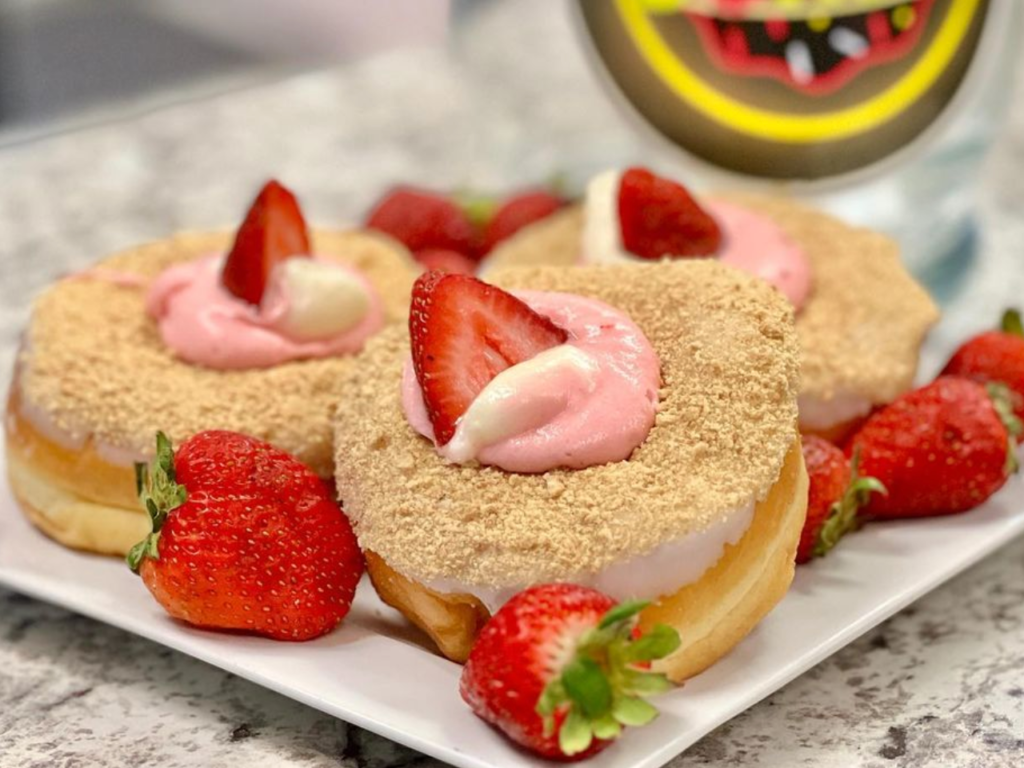 Okaloosa Donuts serves up its tasty baked and fried goods within its small storefront within a strip mall opposite Okaloosa Island. The interior of this donut shop is cute and really cheery. The coffee stations are lined up against a partition wall that has been painted black with large rainbow sprinkles. The other walls have been painted bright green and blue. Unfortunately, the customer side of this shop is rather small and so you are going to have to get your items to go.
What's really special about this Destin, FL donut shop is that it features a lot of unique donut fillings. There are, of course, your standard filling options like white cream and jelly. Nonetheless, you could also choose from things like peanut butter filling, banana filling, and even key lime pie filling for something really sweet and tangy. Okaloosa Donuts also has a lot of special theme toppings, such as their Cookie Monster donut. It features all-blue sprinkles with a fce4 made of two googly-eye sugar wafers and a half "eaten" cookie at the "mouth".
5. Cups and Cones Destin
Last but certainly not least, there is Cups and Cones Destin. Cups and Cones Destin is located within Destin Commons. The same shopping center as Destination Little Donuts (you might even go to both and compare). As its name suggests, this sweet spot offers both fresh donuts and ice cream. With all the great restaurants in the area, Cups and Cones Destin is a great spot to stop for a treat after a large lunch or dinner elsewhere.
4. NaturBaker
NaturBaker is located within a busy shopping center just off of Destin, FL's Main St. In fact, its exterior signage of bright green letters and a large sunflower may even make it so you might think this store is connected with one of its big neighbors, Hobby Lobby. But in fact, the name NaturBaker and the choice of sunflower as a brand logo were inspired by the founders' desire to focus on very natural ingredients.
All of the donuts and other baked goods produced and sold at Naturbaker are vegan and gluten-free. The facility has also made the conscious choice not to use any of the twelve most common food allergens. They include peanuts, wheat, soy, egg, tree nuts (except for coconuts), gluten, fish, mustard, sesame, shellfish, or corn. Yet, while that is a long list the donuts they do make are delicious. This makes NaturBaker a great choice for those with a sweet tooth and either an allergy or one with a health-conscious state of mind.
Visit Our Other Pages to Learn More About Destin, FL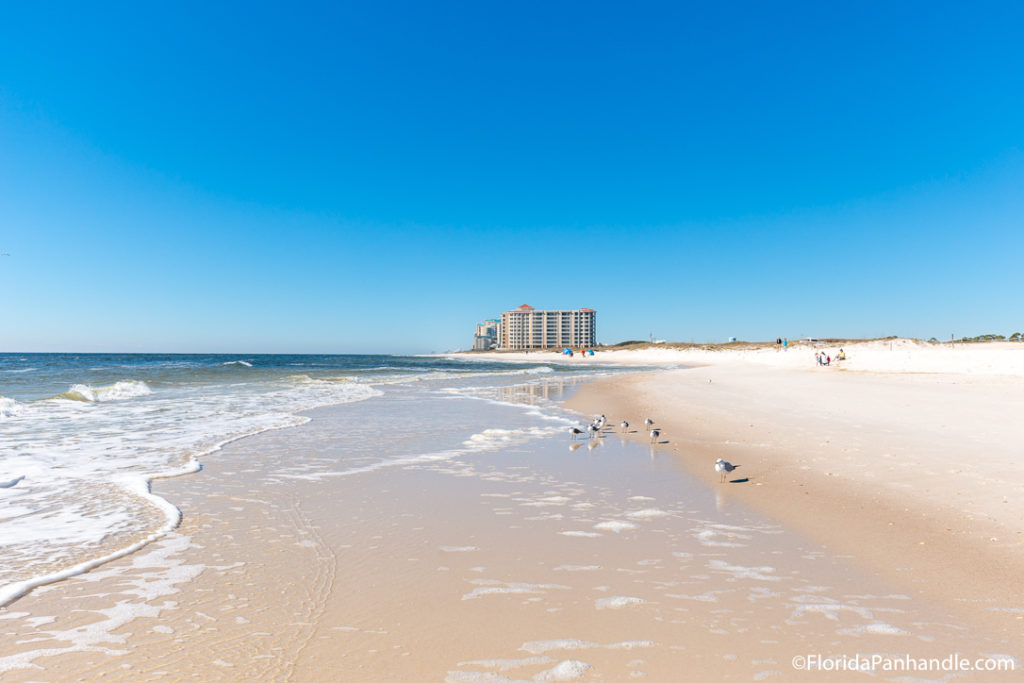 Are you ready to test out these tasty donut shops in Destin, FL? As you prepare for your vacation to the Florida Panhandle and 30A, make sure to view our other pages to learn more about this gorgeous part of Florida. Destin, FL, and its neighboring communities truly have so much to offer. You could go a dozen times (and enjoy a dozen donuts each time) and still experience something new!