Destin, Florida is one of the major tourist hubs along the Emerald Coast—and, of course, "The World's Luckiest Fishing Village." There's an awful lot to do for all ages here, from high-adrenaline watersports and thrill rides to relaxing cruises and (of course) some good old-fashioned sun-worshipping on the white-sand beaches.
If you're looking to plan a getaway to this popular Panhandle city, the following roundup of the top 10 attractions in Destin (by our reckoning) should be useful!
Here they are, in no particular order, the top attractions in Destin: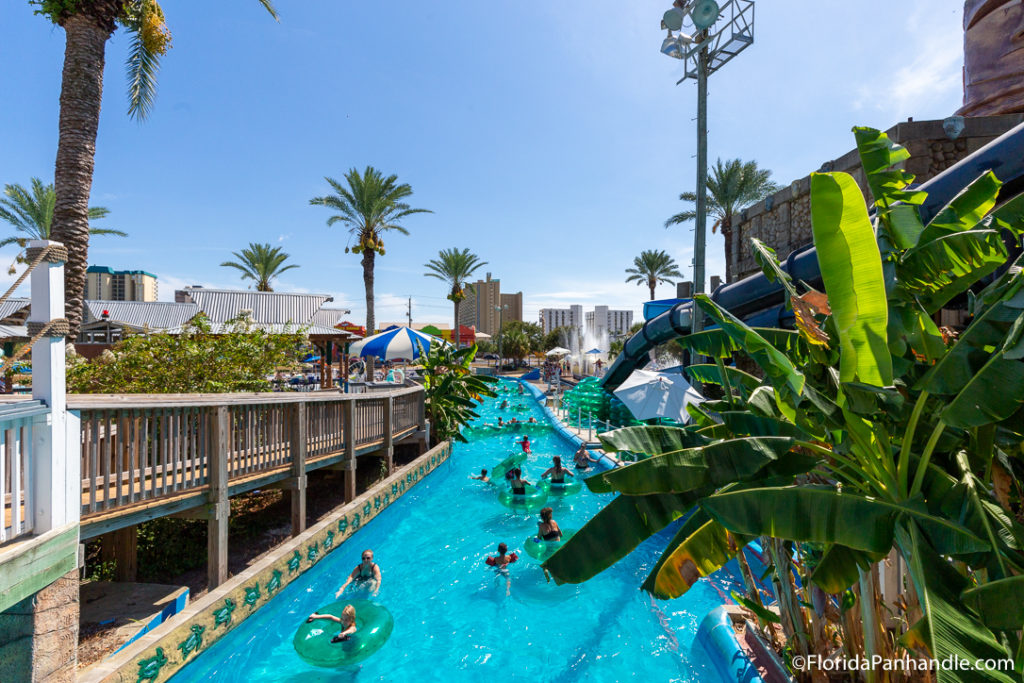 Big Kahuna's is big indeed: the biggest waterpark, in fact, on the Emerald Coast, boasting better than 40 rides and other attractions. Those attractions run the gamut from the heart-pounding—the Kowabunga Racer, the Skycoaster, the Maui Pipeline, the dark-tunneled Jumanji slide—to such chill hangouts as the Lazy River, the Wave Pool, and the mini-golf course. In other words, there's something for everybody!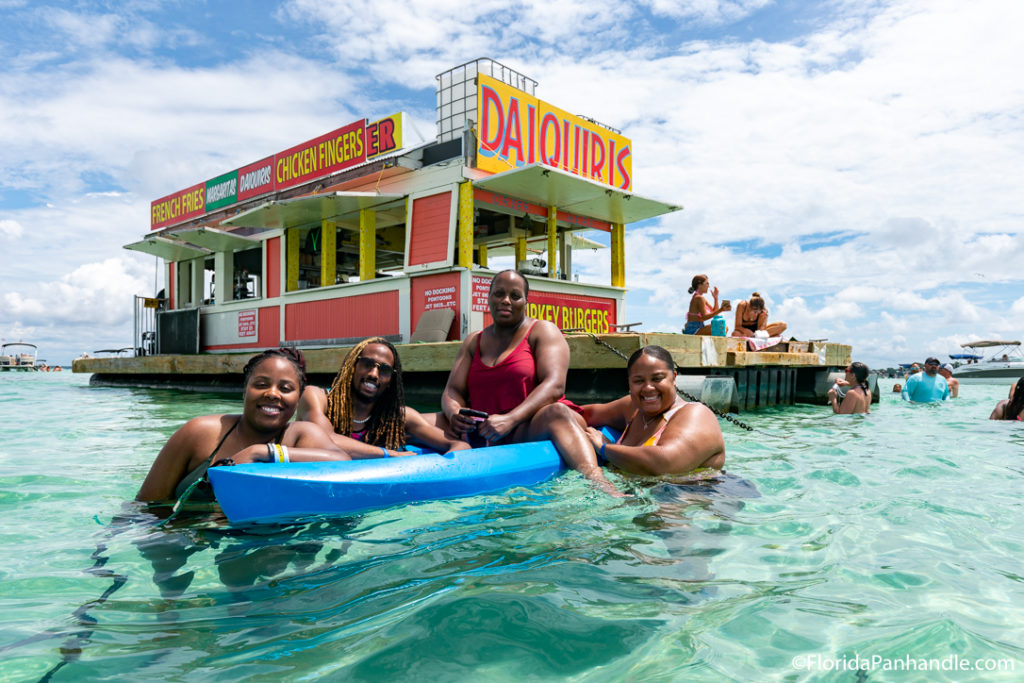 One of Destin's beloved aquatic hangouts, Crab Island is a submerged sandbar at the mouth of Choctawhatchee Bay that's only accessible by boat. Among several options for getting out to that offshore party pad is Crab Island Cruises, which gives you not only the vessel for the job but also a skillful captain to do the steering for you. From life jackets and water toys to ice-packed coolers and bottled water, the company provides a slew of essentials onboard. Your Crab Island Cruises skipper will anchor at the sandbar so you can enjoy a blissful day of swimming, snorkeling, water games, sunbathing, and just enjoying some general offshore hanging out.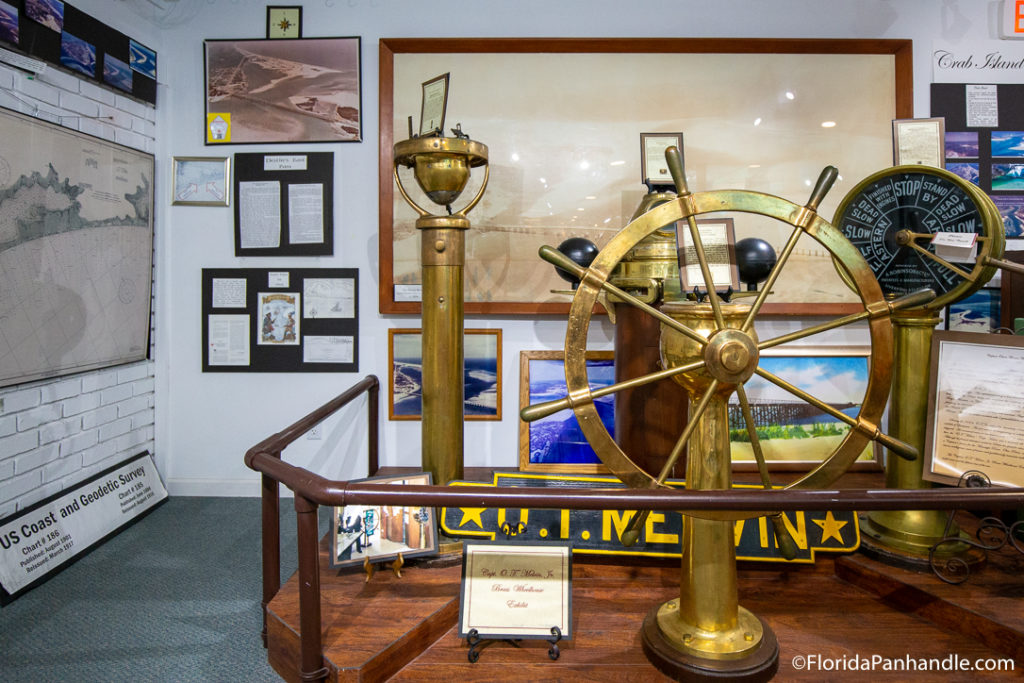 Learn the origin story of "The World's Luckiest Fishing Village" and get a sense of how Destin earned that hard-to-argue-with nickname at the compact but jam-packed Destin History & Fishing Museum. The 5,500 square feet of exhibit space include some fascinating information on the Destin coast's original American Indian inhabitants and its pioneer Euro-American settlers, plus quite a few historical artifacts—including some antique seine and mullet boats on display outside. Another highlight is the impressive collection of wall-mounted local fish demonstrating the diversity of these celebrated waters, including such magnificent "big boys" as tarpon, marlin, sailfish, and sharks.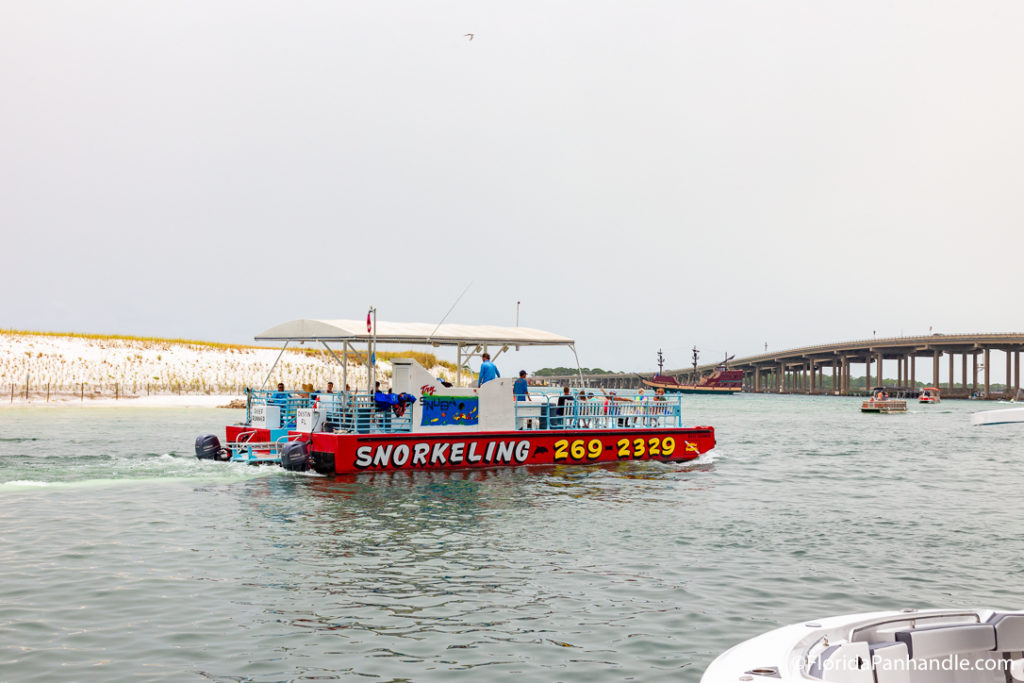 Destin Snorkel leads a variety of tours showing off the splendor of Destin's inshore and offshore waters. The snorkeling trips include visits to both shallow-water sites and the deeper hotspot of the Destin Jetties. It's not only snorkeling, though: The company also runs family-friendly shelling tours (which, heads up, incorporate "hermit crab races"), hour-and-a-half dolphin-watching tours with an on-the-water sunset thrown in for good measure, and unique SNUBA experiences: a cross between snorkeling and SCUBA diving.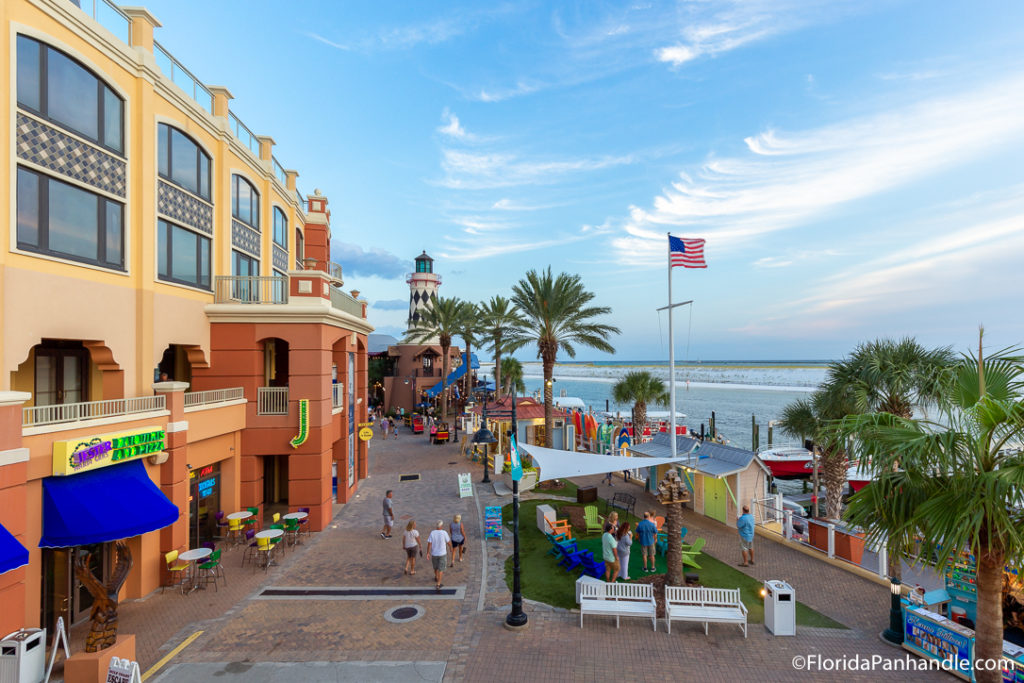 The Destin Harbor Boardwalk is the center of the city's waterfront action. Here you can engage in all sorts of watersports fun: jet-skiing, parasailing, flyboarding, and more. It's also a busy jumping-off point for scenic cruises, dolphin-watching and sportfishing trips, outings to Crab Island, and more, with boat rentals, charters, and tours all on offer. No surprise the Boardwalk's also a natural destination for dining and shopping.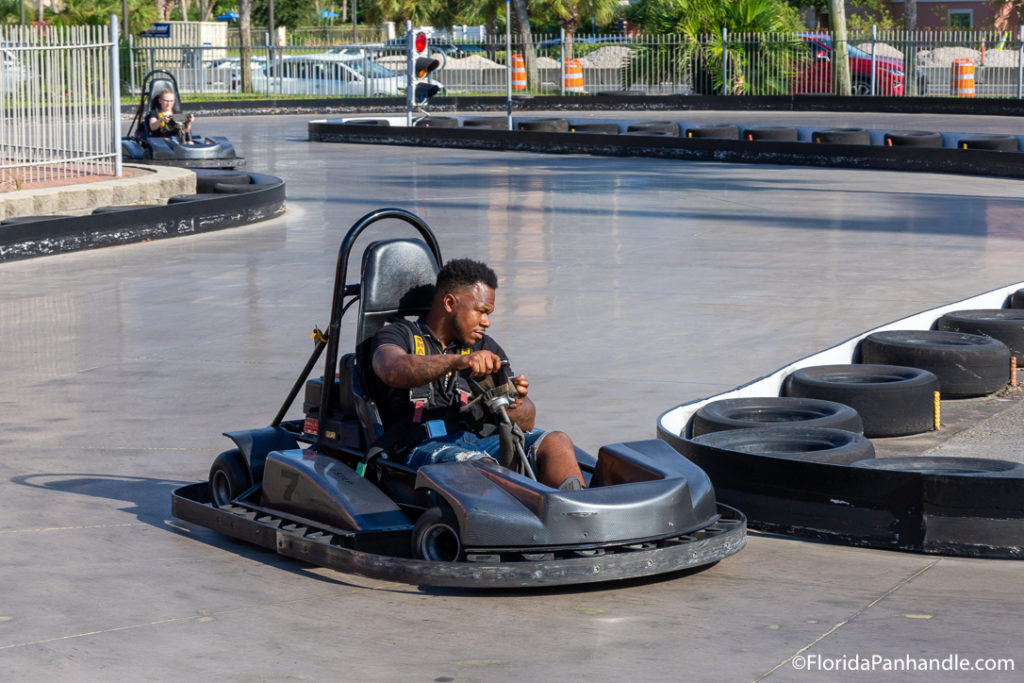 The long-running Destin location of the regional chain The Track has a family day trip written all over it. Here you'll find multiple go-kart tracks—including an especially cool elevated course—plus bumper boats, the gravity-defying SkyFlyer, mini-golf, and a smorgasbord of games within Fat Daddy's Arcade.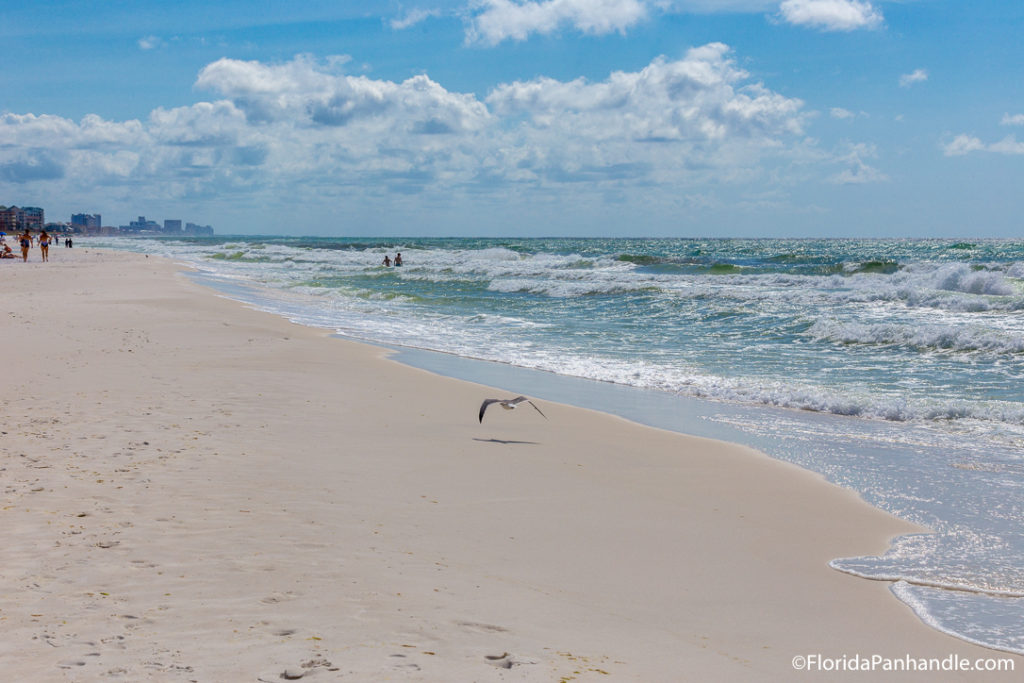 Henderson Beach State Park does indeed boast one of the Destin area's knockout beachfront, but the value of this place is not just in the great swimming, beachcombing, and fishing available along its surf. The park also protects precious natural Emerald Coast habitat, including handsome dunes reaching up to 30 feet tall and the Destin area's last significant swath of coastal scrub, which you can explore on the 3/4-mile nature trail. Sea turtles nest here, birdwatching's fabulous year-round, and monarch butterflies flit and flutter through on their fall migration. There's a campground as well as day-use picnic facilities, and the park road makes a great bike ride.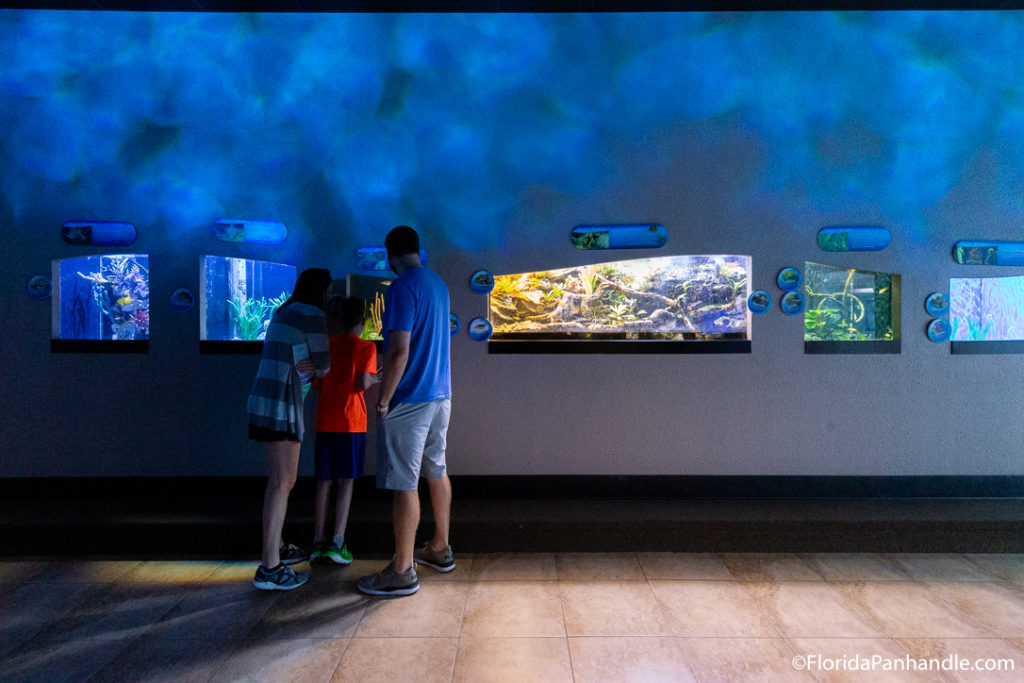 Gulfarium may be small, but it boasts an impressive history: Opened in 1955, it's one of the oldest marine animal parks anywhere, and among its milestones are being the first park to raise a rescued baby bottlenose dolphin, developing a milk formula for doing so that's still in use, and conducting underwater shows with SCUBA gear. Here you'll find—besides those perennially popular dolphins—sea turtles, harbor seals, sea lions, alligators, penguins, sharks, and stingrays, to name some of the residents—many of them possible to interact with via the park's Animal Encounters.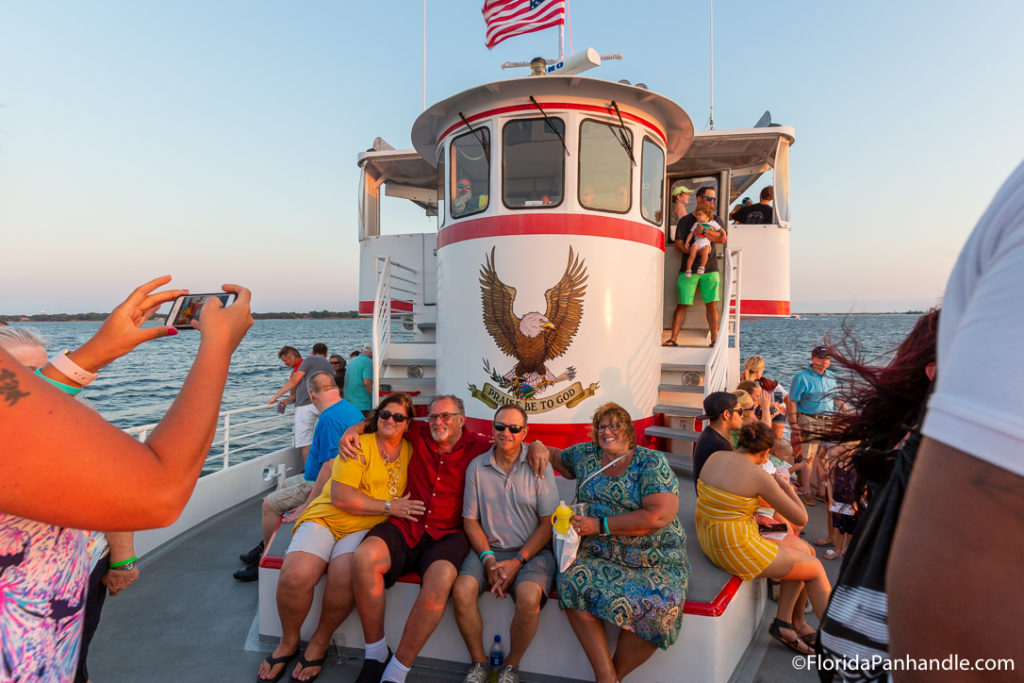 Southern Star is the original of what's now a number of Destin-based dolphin cruises, and it boasts a highly respectable 98% success rate when it comes to tracking down these brainy and swift marine mammals. The dolphin-watching goes down on the 80-foot, double-decker Southern Star, which seeks out the dolphin pods on the Gulf of Mexico and/or Choctahatchee Bay, depending on conditions. The ship includes a glass-floor panel for looking down into the depths along the way.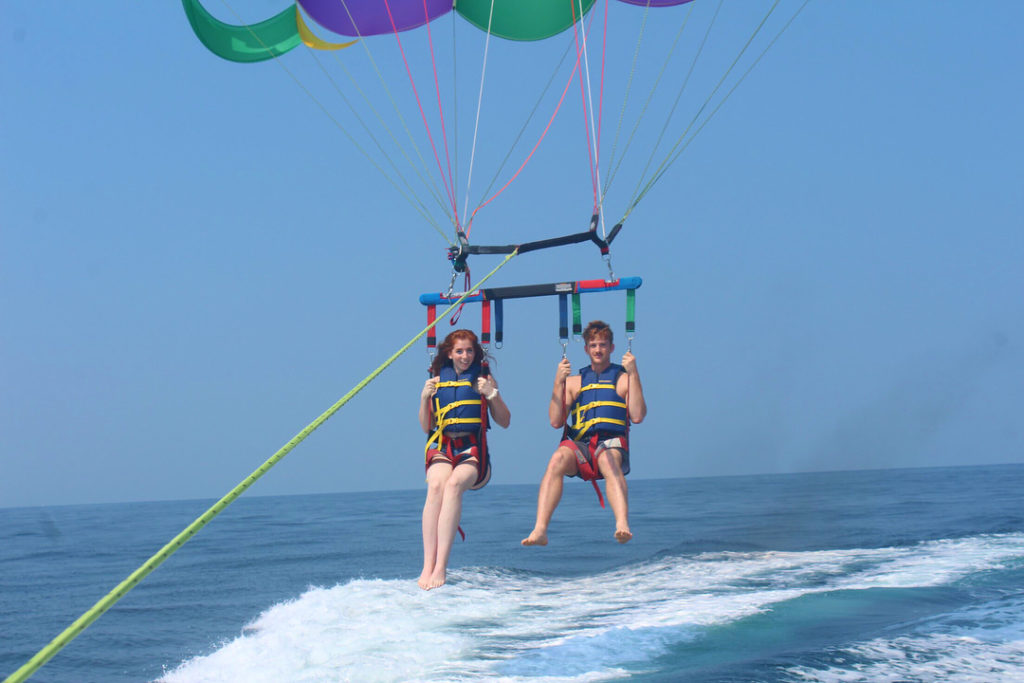 You'll likely "land" yourself the most memorable looks at Destin's seaboard of your trip if you take to one of Just Chute Me's harnesses for a parasail ride: You'll reach as high as 400 feet, up at pelican level, where the shimmering view below may—if you're lucky—include a top-down glimpse of dolphins. Speaking of, Just Chute Me Parasail also leads dolphin-watching cruises, plus snorkeling trips to the Destin Jetties and the Coast Guard Flats.
Waterslides to Sunset Cruises: The Best of Destin at Your Fingertips
We hope these 10 awesome companies and attractions in Destin that we've spotlighted above give you some sturdy ideas for a Destin getaway—and some sense of just how varied and action-packed such a trip to the Emerald Coast can be!