There's more to Destin than the beach. Shopping is a big deal in this Emerald Coast enclave, where each mall offers a unique atmosphere and a huge selection. Below, we've highlighted a few of Destin's top shopping destinations, as well as the wonderful stores you'll find there.
Destin Commons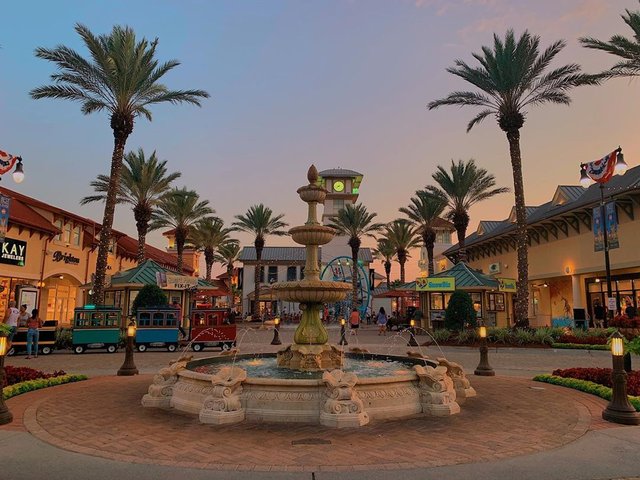 There's a lot to love about the Destin Commons. This open-air shopping center is home to a wide range of familiar stores, as well as several local specialty shops worth checking out. Dining options abound, as do entertaining activities. Save some time after your shopping expedition for bowling or a movie. First, stop by these essentials:
Lizard Thicket
This chain may currently include two dozen locations throughout the United States, but it remains a novelty for many visitors checking out the Destin shopping scene. The store is known for its fashion-forward women's apparel, which is affordable enough to warrant a shopping spree. Bohemian styles dominate, so you'll have no trouble finding flowy dresses and tops to wear as you explore Destin.
The Copper Closet
As one of Destin's most affordable boutiques, the Copper Closet makes a point of stocking items that women can buy on any budget. In addition to new clothing and accessories, you'll find vintage and pre-loved collections, which have been carefully curated to ensure stellar quality.
Southern Living Store
If you love Southern Living magazine, you'll adore its store, which brings the images from your favorite glossy pages to life. Stop by to check out the home decor, toys, and sweet treats on display. With so many items that appeal to so many people, few are able to leave empty-handed.
Everything But Water
On the hunt for the perfect swimsuit to show off at the beach? You can't go wrong with Everything But Water, where you'll find a variety of styles to make you look and feel your best. The extensive selection includes a variety of sizes to fit every type of beach bum, as well as a mix of classic looks and the latest trends. The friendly staff members boast a full knowledge of the store's inventory and are always happy to help.
Pink N Blue Avenue
This children's clothing store is nothing short of adorable. It stocks a variety of brands and sizes to ensure that every child can be as comfortable and as stylish as possible. The staff members are personable and extremely helpful.
HarborWalk Village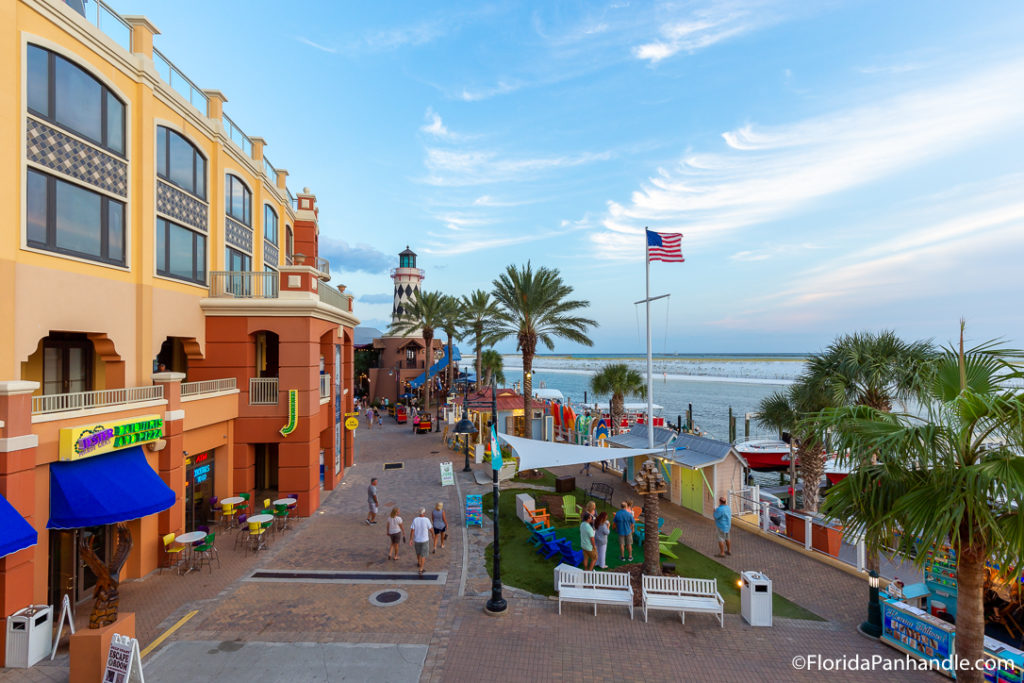 Set aside plenty of time to explore Destin's HarborWalk Village, which offers stunning views of the marina. Simply strolling outside is a delight, but you'll also want to check out the area's many unique stores. After a successful day of shopping, you can settle in at one of HarborWalk Village's restaurants for a treat. First, be sure to stop by these beloved shops:
Kitty Hawk Kites
Yes, a kite store should top your Destin shopping itinerary. After all, Kitty Hawk Kites would be Charlie Brown's dream come true. Not only does it offer a variety of eye-catching styles, but its products are also built for flight — even for those who typically struggle to get kites off the ground.
Naples Soap Company
Few skincare stores compare to the Naples Soap Company. This Florida staple boasts locations all along the Gulf — and the Destin store won't disappoint. The shampoo bars, body butter, and other products on display are specially formulated to appeal to those with sensitive skin, who need not worry about breaking out when using these essentials.
Life Is Good
It only takes a brief glance at the gorgeous beach to know that life in Destin is wonderful. If you need an extra reminder, however, you'll quickly find it at the local Life Is Good store, which provides a range of products emblazoned with optimistic messages. Your purchase supports a great cause, as ten percent of net profits end up with kids in need.
Paradise Key at Kelly Plantation
This may not be Destin's fanciest or most exciting shopping destination, but it provides plenty of staples, along with a few unique stores worth checking out. Our favorites include:
Today's Boutique
Elevate your look at Today's Boutique, where you'll find a variety of upscale clothing items and accessories. For well over three decades, this locally-owned shop has outfitted women with the most stylish looks. Fashionistas will love the store's vast and decidedly trendy selection, while those who struggle with style will appreciate the helpful hints provided by the staff's trained fashion experts.
Hibbett Sports
Footwear and sports items come together to form an impressive inventory at Hibbett Sports. The Destin edition of this rapidly-growing retail chain provides plenty of licensed gear to keep Florida sports fans happy, as well as cleats, shin guards, and several other essentials for athletic types.
Shoppes at Paradise Isles
Conveniently situated near the Destin Commons and Paradise Key at Kelly Plantation, the Shoppes at Paradise Isles mainly attract visitors to the mall's beloved chain restaurants, including Cracker Barrel and Olive Garden. Major stores such as Big Lots and Best Buy can also be found here. If you're on the hunt for a more intimate experience, you'll prefer the mall's handful of smaller shops, including:
Beyond 214
You can feel good about every purchase when you shop at Beyond 214, as the store primarily stocks items from veteran-owned and fair-trade companies. Take your time as you browse the extensive selection of soap, candles, coffee, games, and jewelry. There's no better place to check off items on your holiday shopping list.
Emerald Coast Olive Oil
This specialty grocery store provides a range of gourmet items that will be right at home in your well-stocked pantry. The olive oil for which the store is named is amazing, of course, but the same can be said of the vinegar, honey, and soap. Feel free to try before you buy.
Shopping will never feel like a chore in Destin, where you can find a variety of items to delight both you and your loved ones. Set aside some time to discover the delight of retail therapy on the Emerald Coast.