Do you want to see all the beauty of Destin, Florida, like never before? You can get the view of a lifetime by taking an exhilarating helicopter ride along the skyline. Timberview Helicopters offers this experience, so you can enjoy this little piece of paradise from an all-new perspective. Ready to get started on your adventure? Here's what you need to know.
Where to Go for Helicopter Tours Over Destin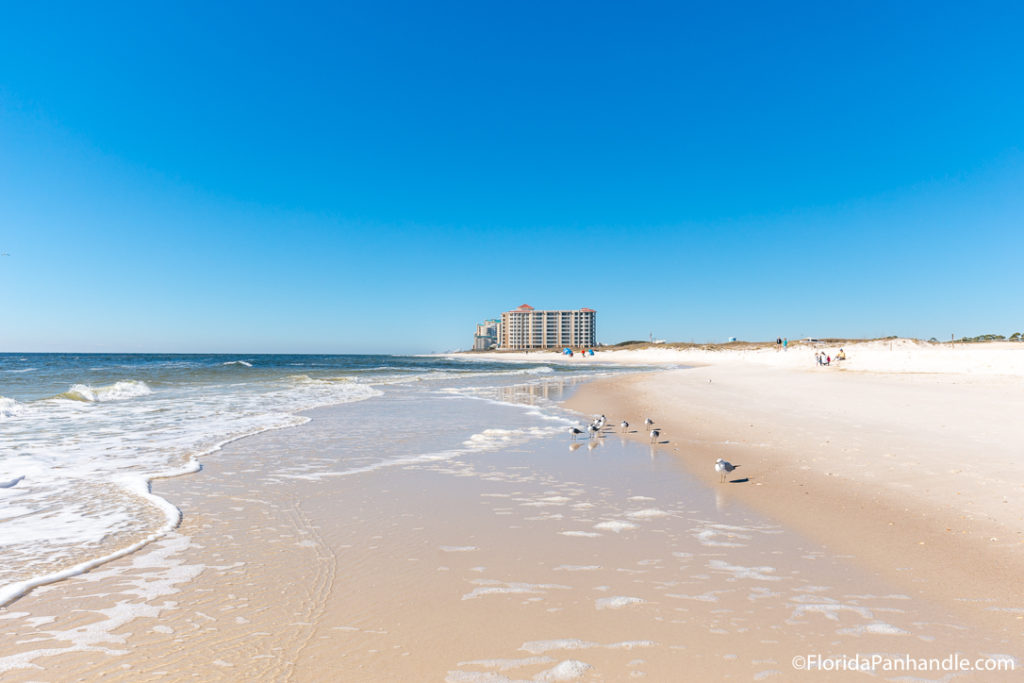 This Destin flight tour company expertly pilots people along the Destin skyline all day, every day. So, when you want to get out there and enjoy the view, book your travel, and then zoom out the door to have a great time.
Timberview Helicopters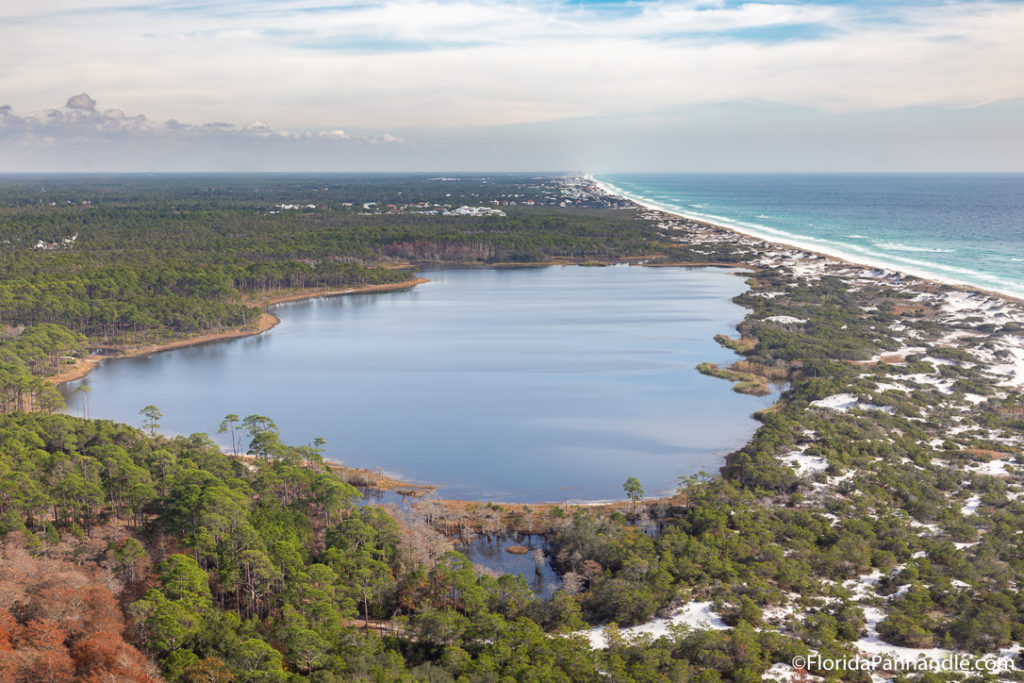 Timberview Helicopters offer several fantastic helicopter tours, all of which begin at their helipad at the Destin Executive Airport. Instead of planning a custom route, they have multiple options to consider.
Their current offerings include:
Coastal Tour: A 20-mile cruise along the coast from Destin to well beyond Miramar Beach
Jaws Run: A 20-mile flight over a deep water shelf that's home to many types of marine life
Seaside Tour: A 50-mile tour from Destin to Seaside to see where the Truman Show was filmed
Dolphin Run: A 35-mile trip over all the dolphin hot spots, including Blue Mountain Beach
The pilots are always dreaming up new tours, so check back often to see what's available.
As you view all the scenery, the pilots will keep you well-informed about all the sights and sounds along the way. If you have youngsters along for the ride, they may even bring them into the fun by naming them honorary co-pilots for your tour.
No matter when you go, you'll get the see the sheer beauty of the Emerald Coast. Then, you can do it all over again to experience different areas or simply come back to your favorites time and time again.
Tips for Getting the Most Out Of Your Helicopter Ride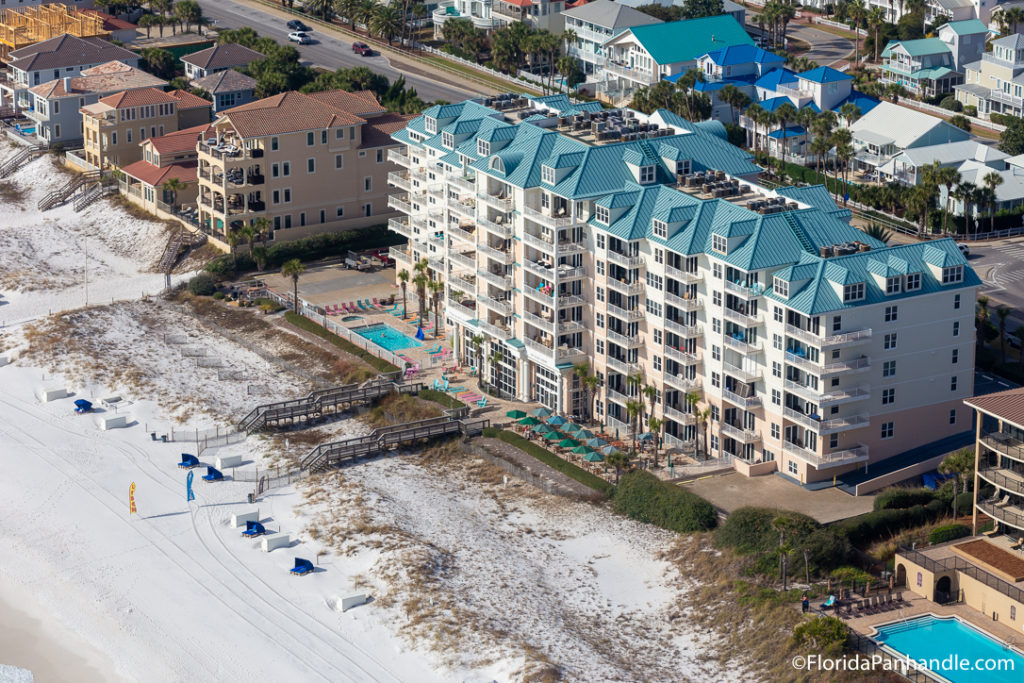 If you want to enjoy your Destin helicopter tours to the fullest, just use these tips to make the most of your flight.
Mind Passenger Limits While Planning Your Trip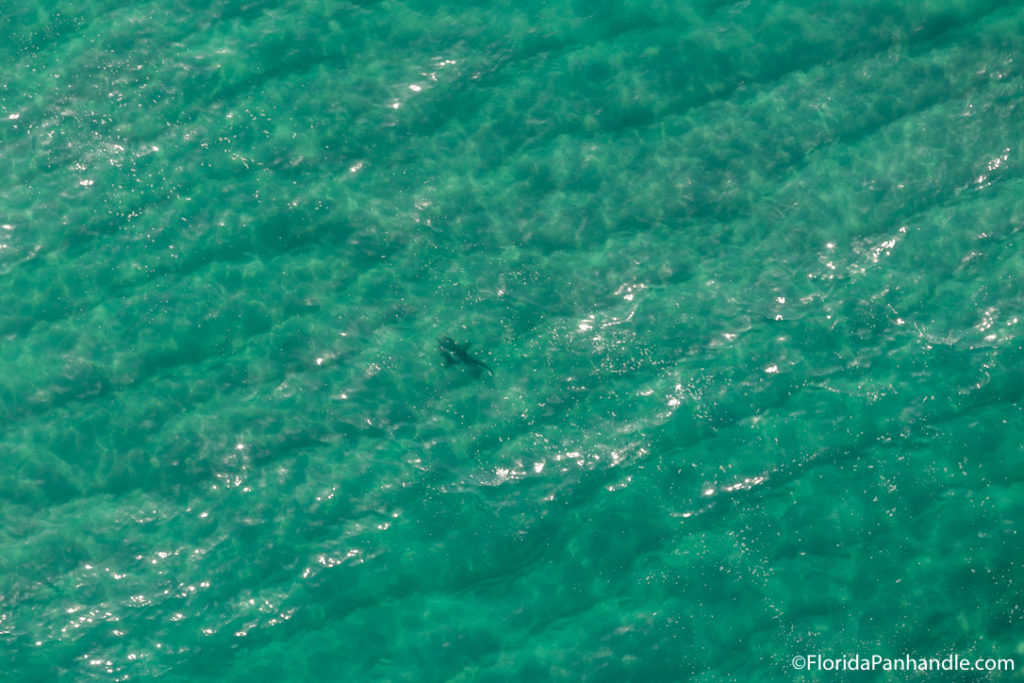 To keep everyone safe on each flight, the helicopter tour limits the number of passengers onboard. Depending on the weight of each passenger, the flights can accommodate two to three people. In addition, they have a 290-pound weight limit for each passenger to keep the helicopter balanced.
Book Your Reservations or Arrive Early to Minimize Wait Times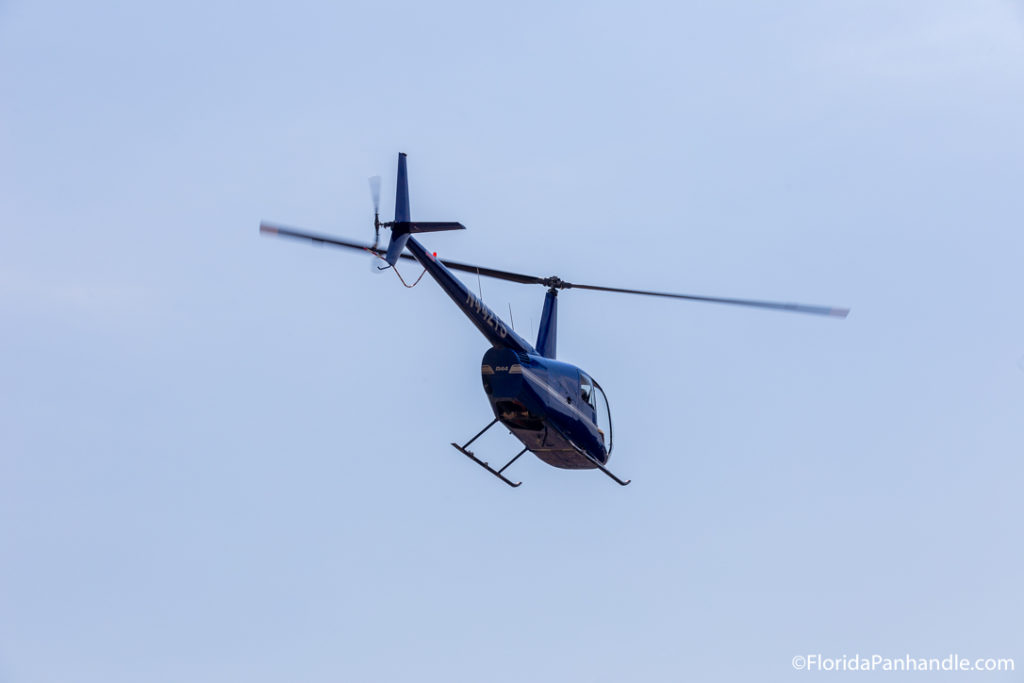 Timberview Helicopters allows you to book your reservations ahead of time, so you don't have to wait around for your chance to fly. You just need to go to their website, select your tour, and let them know how many people will be coming along. They also allow you to phone in your reservations if that's more convenient.
Bring a High-Quality Camera and Ask for Photo Ops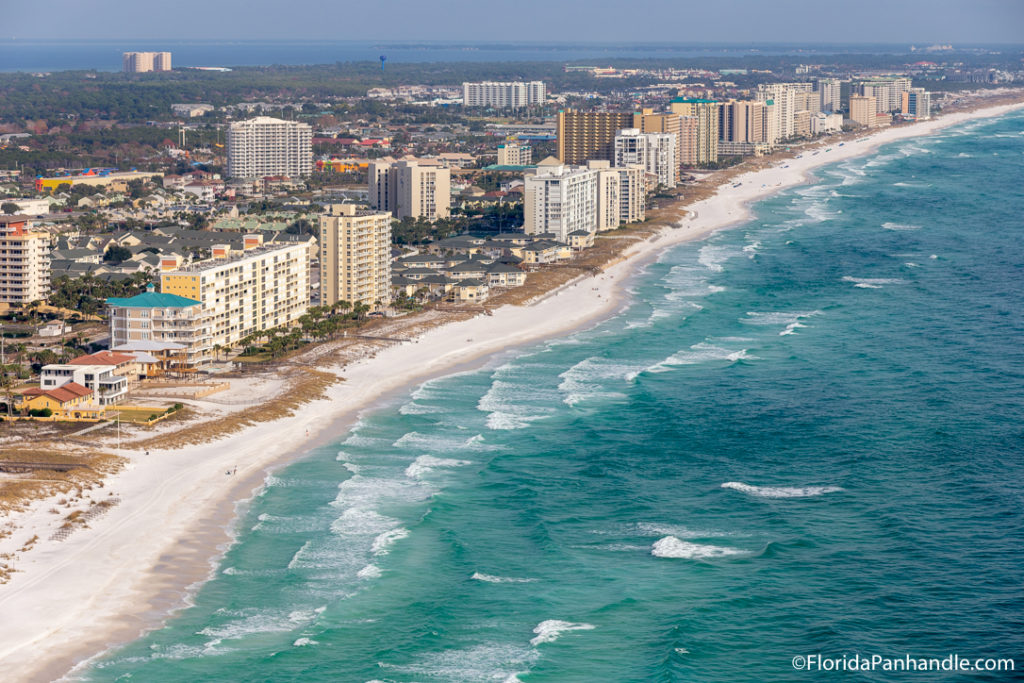 To better remember your amazing trip over Destin, bring along a high-quality camera, and don't be shy about snapping photo after photo. Or you can even record your flight from beginning to end on your camcorder or phone.
You can even ask your pilot to loop back around for additional views if you see something interesting on your trip. They will happily accommodate a reasonable number of photo op requests to help you remember all the spectacular views.
Pay the Extra Fee for the Commemorative Video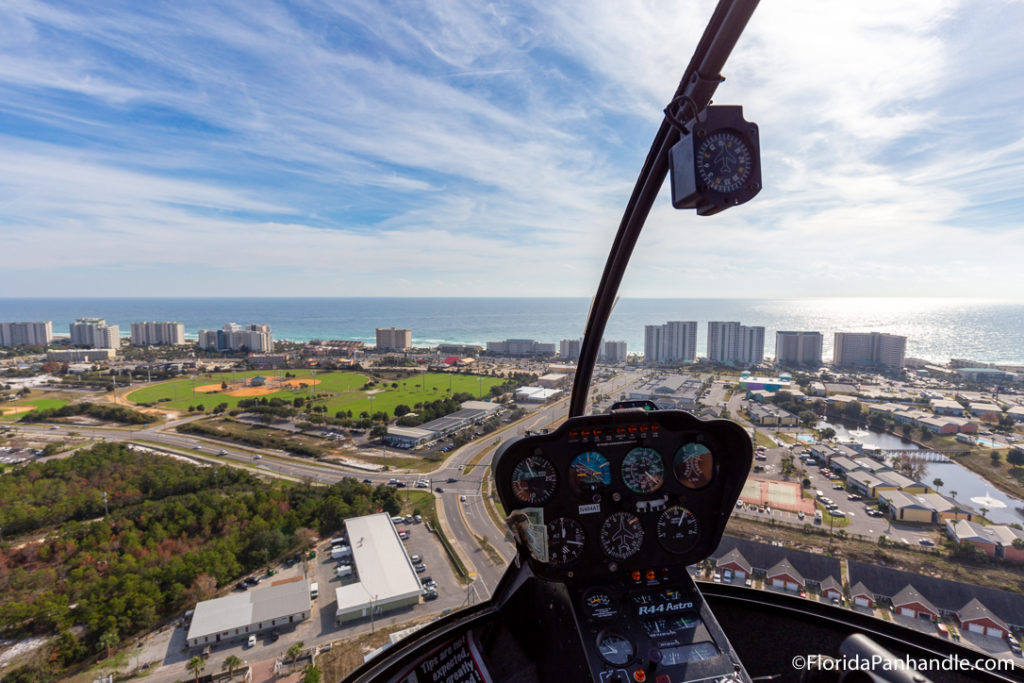 Even if you take a thousand photos of your adventure, you're going to want to pay the extra fee for the commemorative video offered by Timberview Helicopters. This high-definition video has all the highlights of your trip, so you can have a wonderful memento of your flight. If you opt-in for this souvenir on each flight, you can build a big catalog of video keepsakes to remember Destin once you return home.
Watch for Fun Things to Do Later in the Day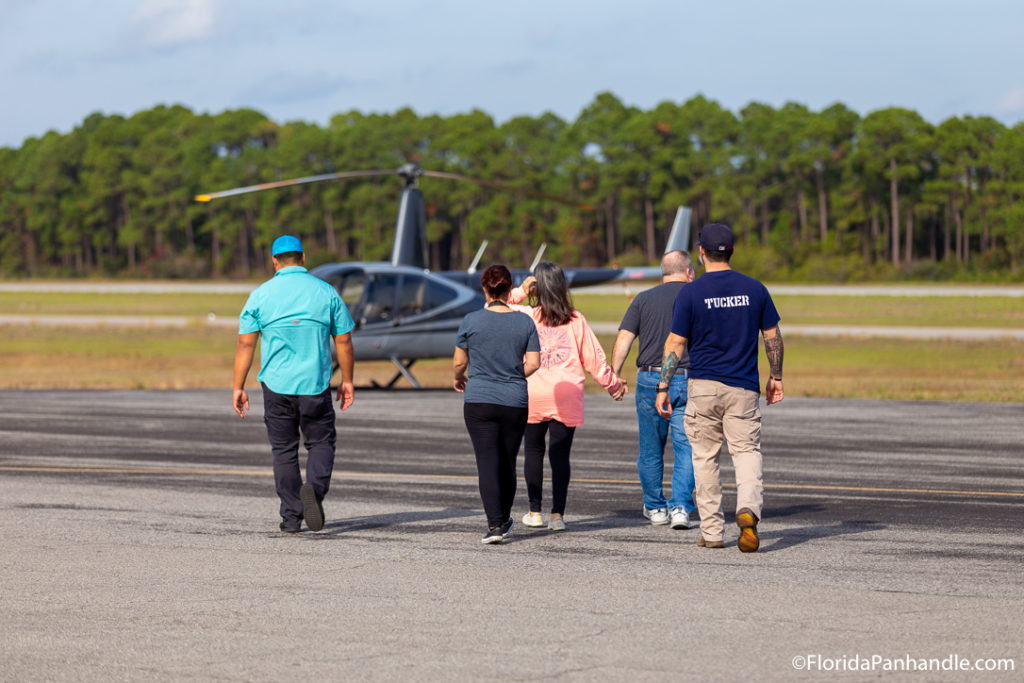 As you zip down the Emerald Coast, you'll undoubtedly notice many things you want to explore later on in the day. So, jot down your favorites and plan to go take a closer look once you land. You never know what you'll find once you arrive onsite and have a chance to explore the location on foot.
With these tips on your side, you'll undoubtedly have a wonderful time as you tour Destin by air. If you have any questions before your flight, don't hesitate to ask your pilots what you need to know.
If you're ready to get started, put a helicopter tour on your itinerary today. Once you catch sight of all the breathtaking views all around, you'll wonder why you didn't take a flight over Destin, Florida, much sooner.