Roadtrips are a lot more fun when you have things to do and see on the way. Whether you are coming from the North, East, South, or West, exciting adventures await as you navigate over to Destin, Florida.
Check out the top attractions to stop and see on your way to Destin, from every direction:
North: I-65 S
If you are starting all the way at the tippy top of North Dakota and working your way down to Destin, first stop is Minneapolis, Minnesota:
Walker Art Center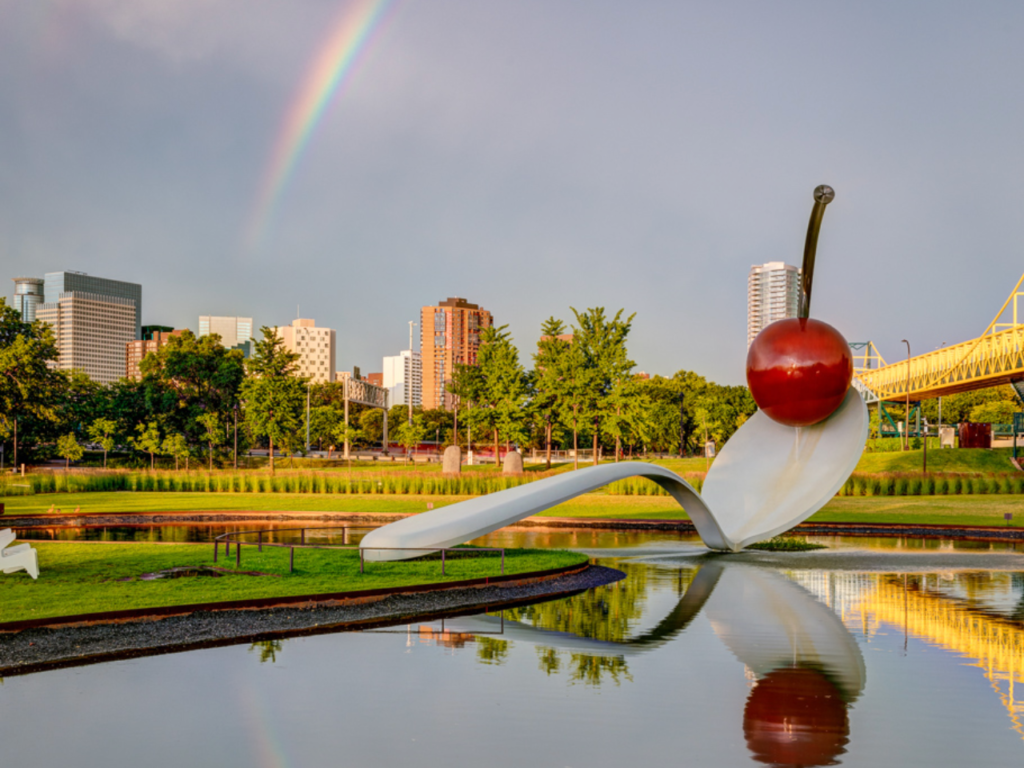 The Walker Art Center offers 11 galleries of modern contemporary art and an extraordinary experience for the culturally curious. Stroll around the 11 acres of the Minneapolis Sculpture Garden featuring iconic sculptures. The Sculpture Garden is open every day from 6:00 AM to 12:00 AM so it's impossible to miss.
Price
Members and ages 0-18 enter for free
Adults $15
Seniors (62+) $13
Students $10
Active Military $7.50
EBT Cardholders $2
Hell's Kitchen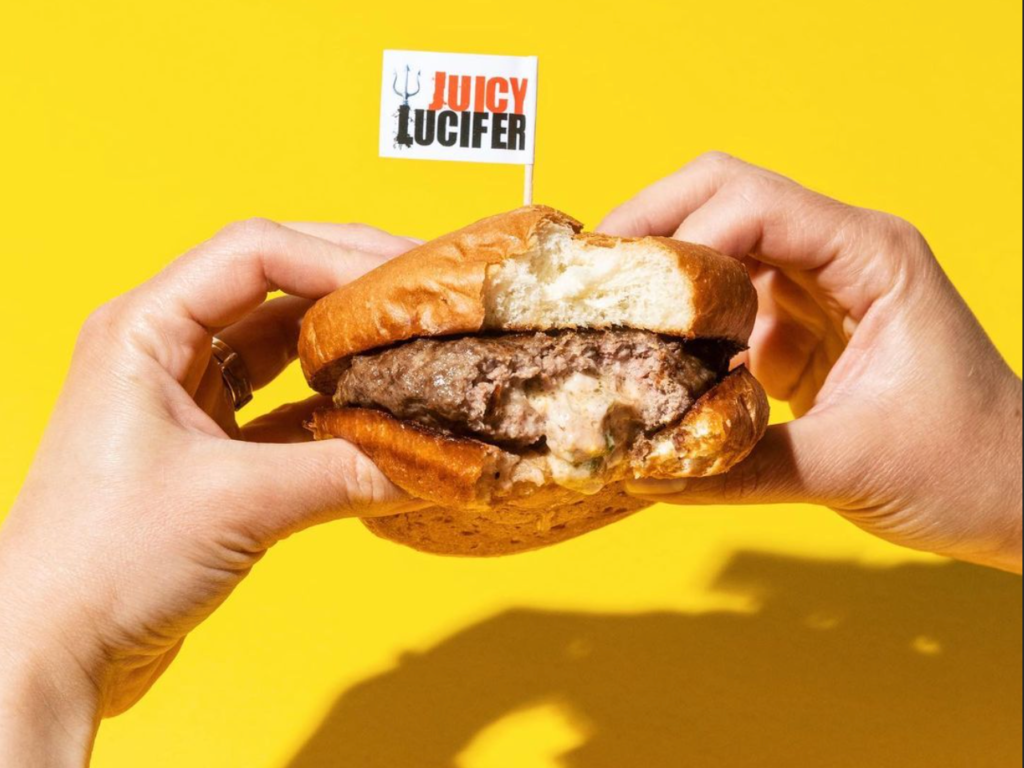 No not Gordan Ramsey's, Hell's Kitchen, but one incredible Minneapolis restaurant. Serving up Minneapolis's famous Juicy Lucy with a twist, "Juicy Lucifer". The battle for the best cheese-stuffed burger has been taking place for decades, and it doesn't seem to be cooling down.
Price
Food ranges from $5-40
Next stop, Chicago, Illinois:
Cloud Gate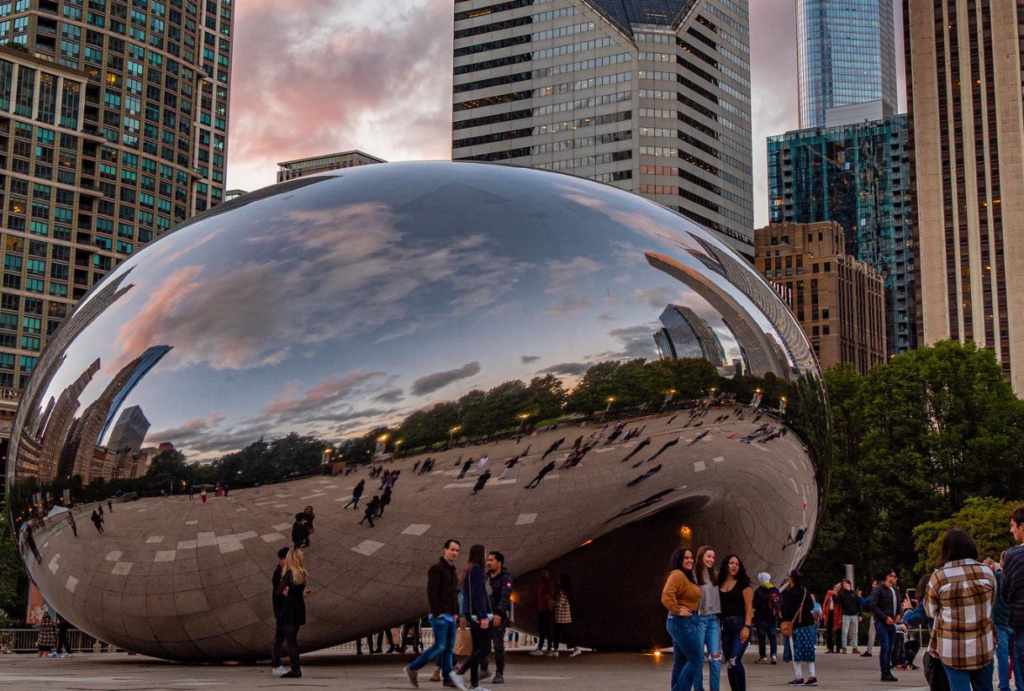 You've made it to the windy city, you deserve a cool picture of your reflection on Cloud Gate, aka "The Bean". Located in Millennium Park and one of Chicago's most popular sights, this structure reflects the city's skyline and pretty much everything else around it. The Bean is one of the world's largest permanent outdoor art structures and is inspired by liquid mercury.
Price
It is free to see this trendy art structure
Gene & Georgetti Steakhouse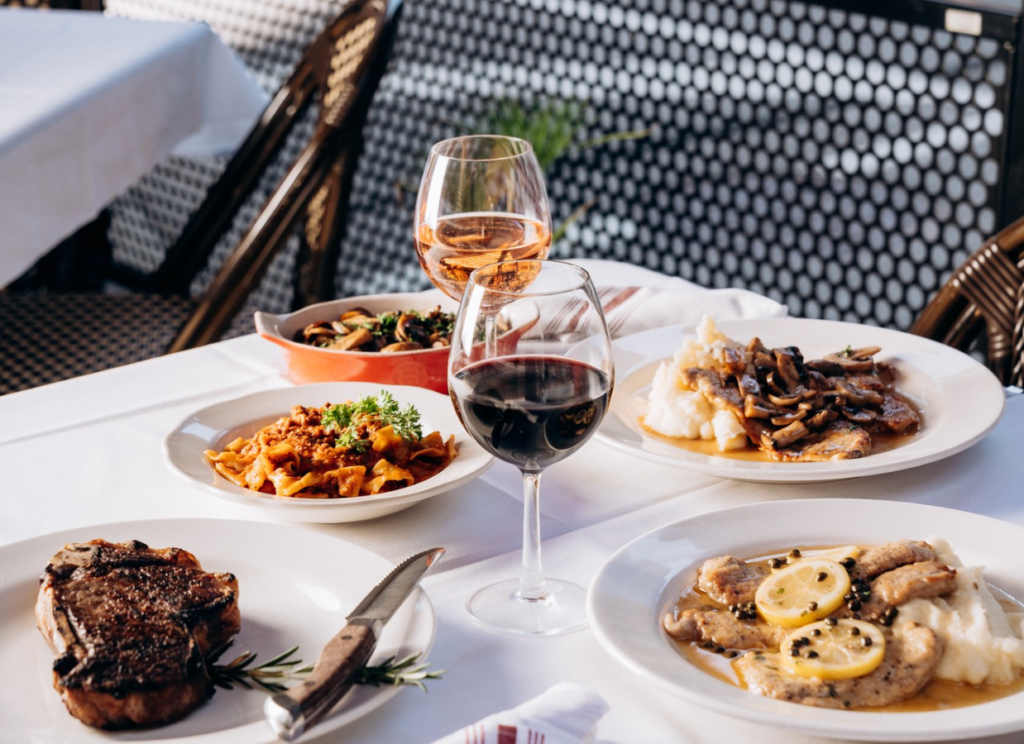 Stop by Chicago's oldest steakhouse serving up fresh traditional Italian cuisines. Founded in 1941, this steakhouse features, prime-aged steaks, chops, chicken vesuvio, fresh seafood, and more Italian specialties.
Price
Food ranges from $6-97
Last stop, Nashville, Tennesse:
Broadway, Downtown Nashville
Stretch your legs and walk it out at Broadway. This street is filled with history, tons of country music, and a good time. Walk down a little further and you'll reach the John Seigenthaler Pedestrian Bridge, which overlooks the Cumberland River and peaks into the Nissan Stadium.
Price
It is free to walk down Broadway and over the pedestrian bridge
East: I-85 S
Transitioning over to the very east driving from Maine, your first stop is Philadelphia, Pennsylvania:
Reading Terminal Market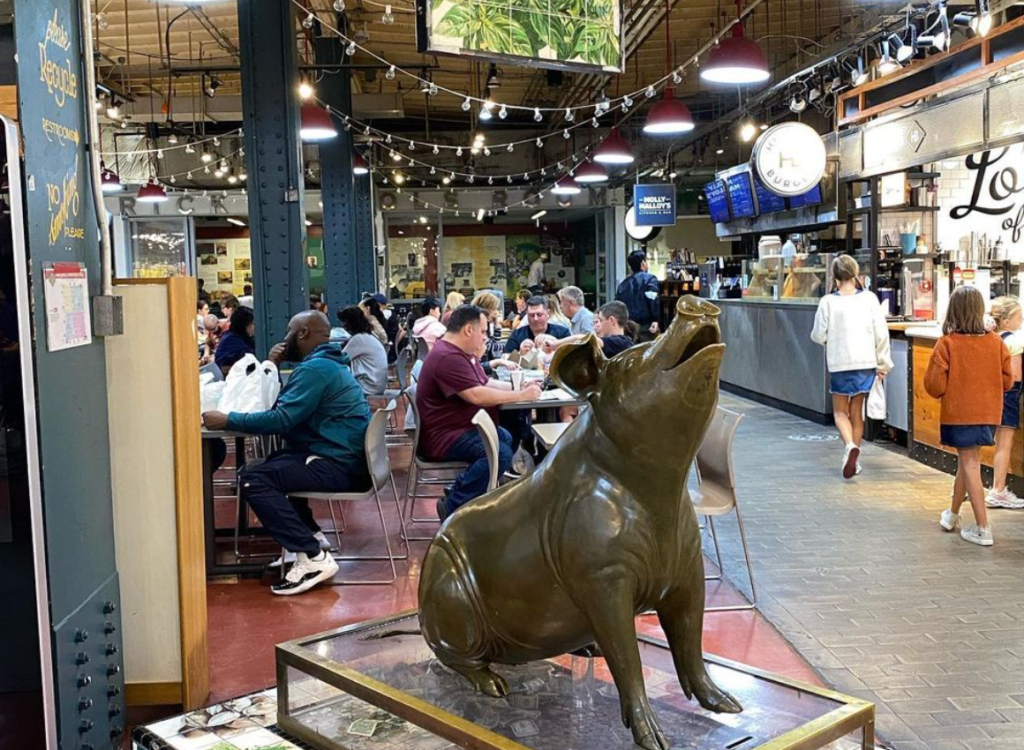 The Reading Terminal Market has been a National Historic Landmark since 1995 and has been operating since 1893. Take a stroll and grab some goodies for the road from over 80 merchants. You will find things like freshly-baked Amish bread, local produce, handcrafted clothing, jewelry, and more.
Talula's Garden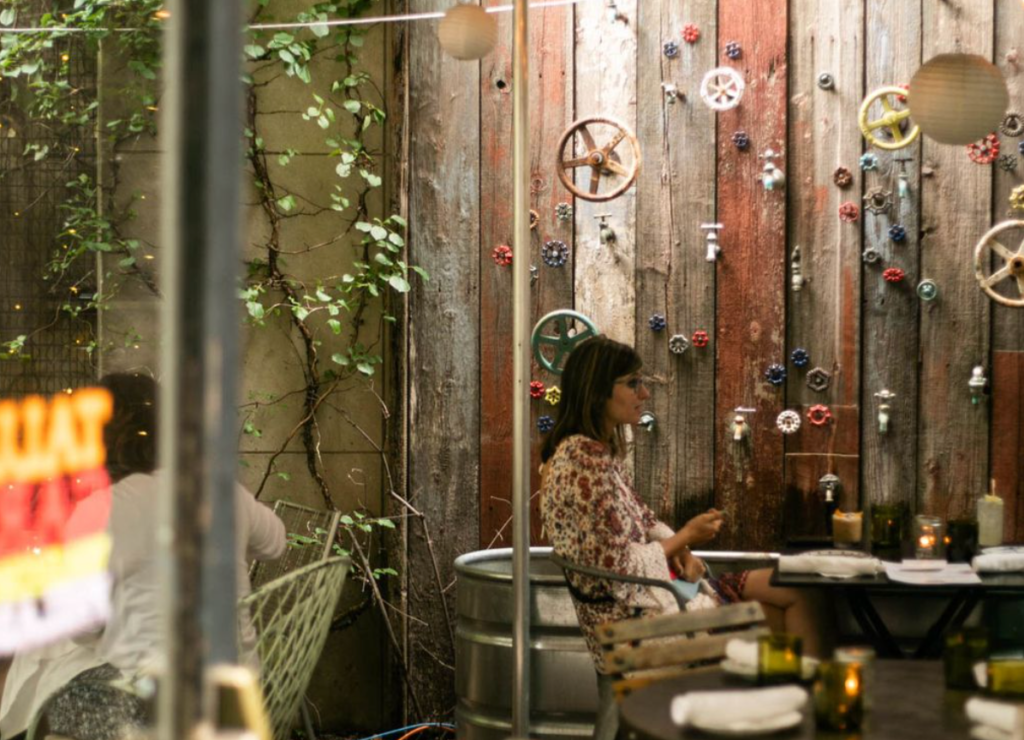 At Talula's Garden, the reward of local ingredients is celebrated every day. Choose to sit indoors or outdoors and enjoy high-end seasonal crafted American-country cuisines, while admiring the greenery and rustic feel of this eatery.
Price
Food ranges from $8-44
Next stop, Charlotte, North Carolina:
NASCAR Hall of Fame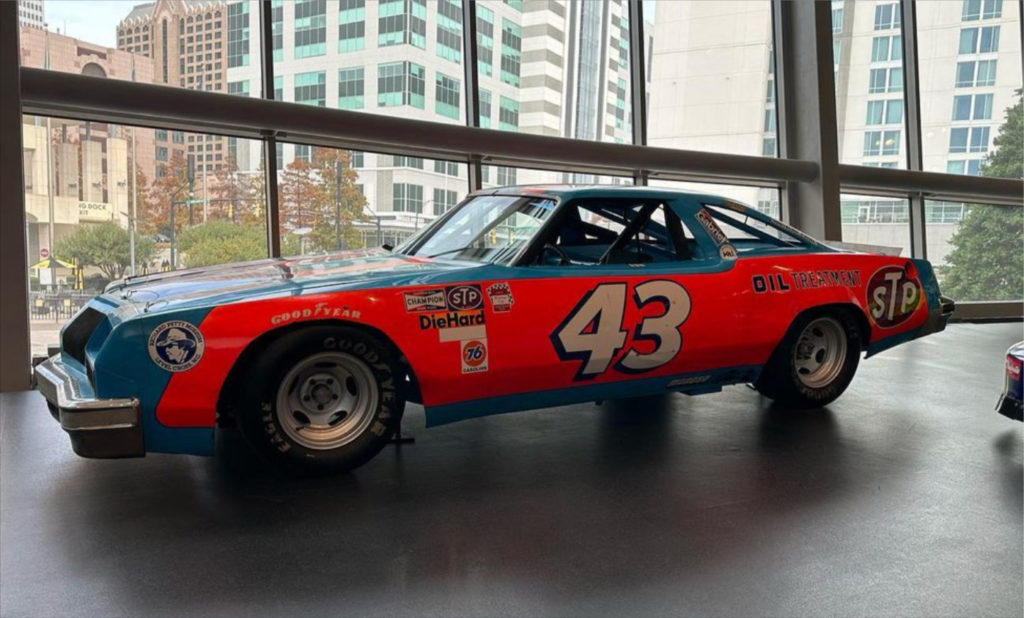 Check out where the legends live at the NASCAR Hall of Fame in Charlotte. The museum offers simulator rides, many interactive exhibits filled with history about the widely-loved sport, incredible race cars, engines, and race apparel on display. After exploring all there is to see, make sure to grab a bite at the NASCAR Hall of Fame Café. Whether you know nothing about racing or you love it, the NASCAR Hall of Fame is an enjoyable time for everyone.
Price
Members and kids 0-3 enter for free
Adults $27
Youth (4-12) $20
Seniors with a valid ID (65+) $24
Military with a valid ID $20
Mac's Speed Shop
17 years and 9 locations later this BBQ joint is a favorite in Charlotte. Brought up by two guys who loved bikes, beer, and BBQ Mac's Speed Shop serves tasty classic BBQ dishes with a truly unique dining experience. With live music, dog-friendly patio seating, and dishes made from scratch daily, bring the whole family to enjoy a tasty meal.
Price
Food ranges from $5-40
Last stop, Orange Beach, Alabama:
The Wharf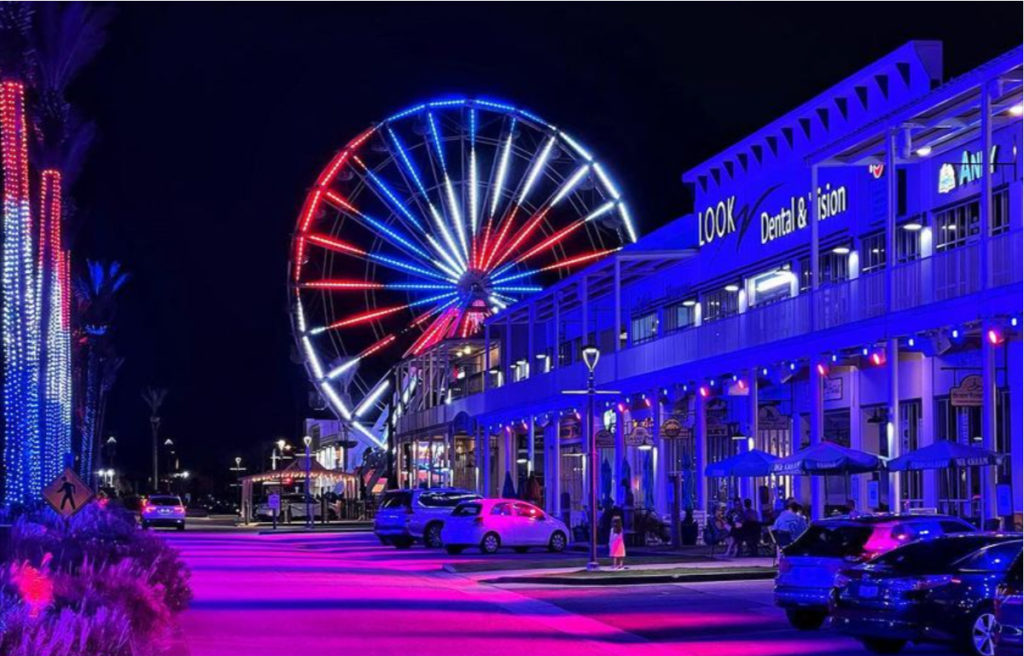 If you're ready to take a break from driving or you want to hit the breaks and look for somewhere to stay, The Wharf has everything you need all in one place. The Wharf is a family-friendly oasis along the Gulf that will spark up any afternoon or evening. With something to offer for everyone, even the doggos, partake in activities like laser light shows, escape rooms, concerts, their popular Ferris wheel, and more! There are also a variety of bars, restaurants, and shopping available along the way.
Brick & Spoon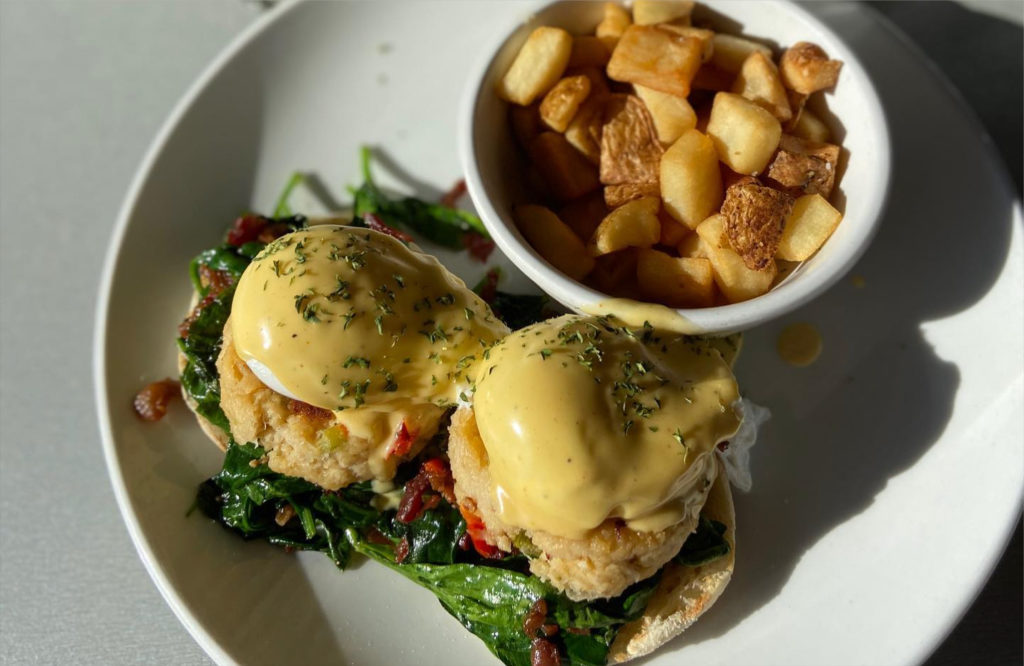 Indulge in an upscale take on breakfast, brunch, or lunch with a Cajun-Croele flare. Come here for the food or the enjoyably casual atmosphere, Brick & Spoon serves good food and good vibes. Some menu favorites include eggs benedict, crab cakes, and their fluffy pancakes.
South: I-10 W
If you are routing your GPS for a short drive across Florida from Miami to Destin, make a pit-stop in the magical city of Orlando:
WonderWorks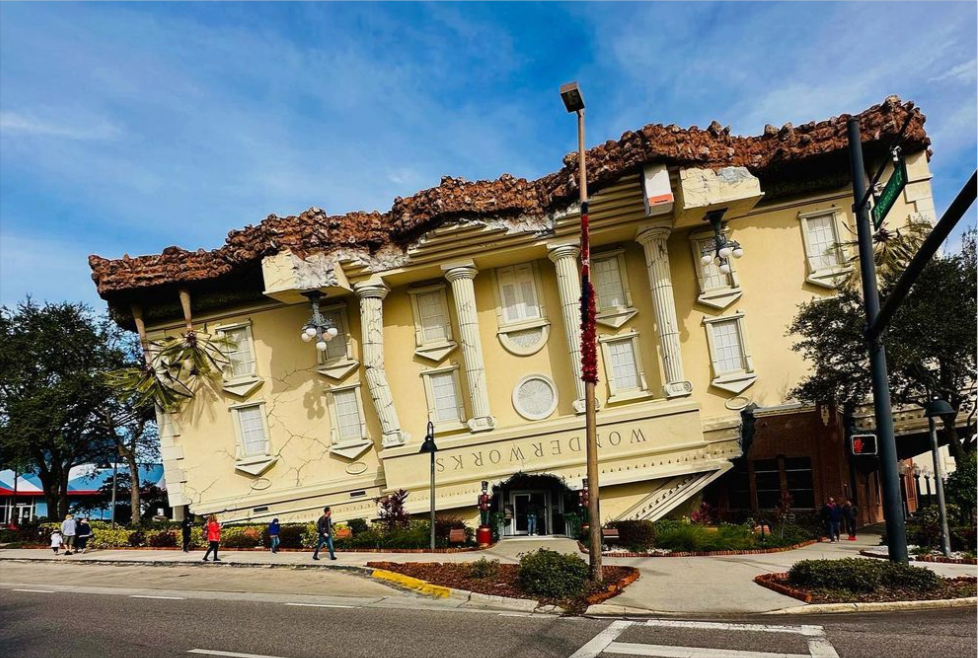 Get your world turned upside down at WonderWorks. This 28,000-square-foot attraction combines education and exciting entertainment for a thrilling adventure. Check out over 100 interactive exhibits, 4D motion rides, glow-in-the-dark ropes course, laser tag, and more. General admission includes access to the interactive exhibit, ropes course, 4D XD theater, and laser tag but you can always opt-in for a different ticket package.
Price
Ages 3 and under enter for free
Adults (13-59) $35.99
Youth (4-12) $26.99
Senior (60+) $26.99
Sugar Factory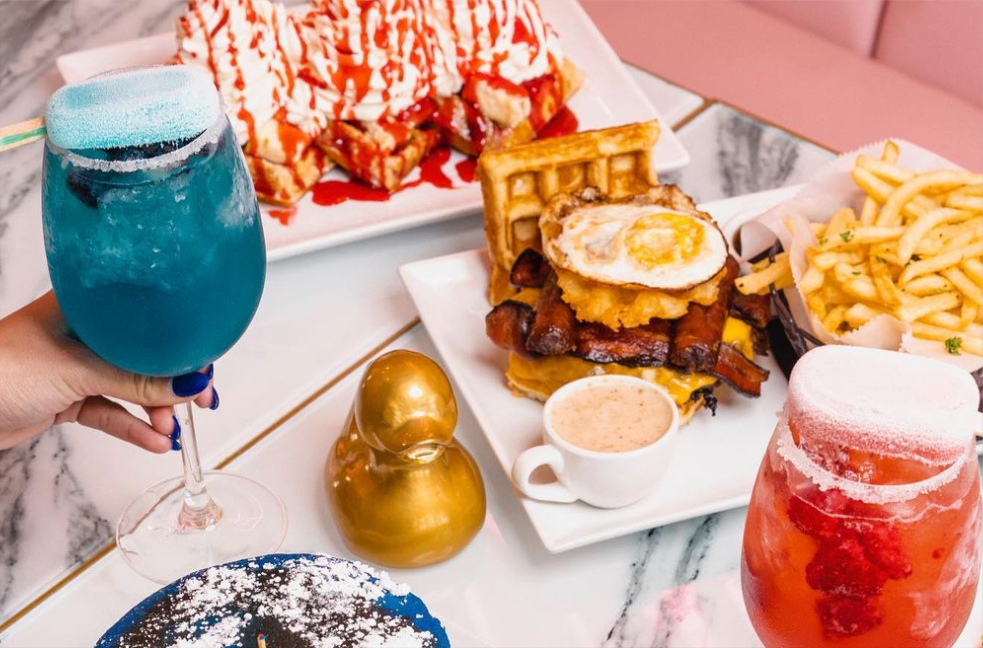 Satisfy your sweet tooth craving with sugary signature treats and upscale dining classics served from brunch to late-night. The Sugar Factory is a great place to host birthday parties, bachelorette parties, baby showers, or even just an afternoon to enjoy the lively social scene. If you want to see something you've never seen before, just ask for the King Kong Sundae. It includes 16 scoops of ice cream, toppings, and sparklers!
West: I-40 E
Lastly, starting all the way from the West side, buckle up and get ready for a lengthy trip from California to Destin. First stop, Albuquerque, New Mexico:
ABQ Bio Park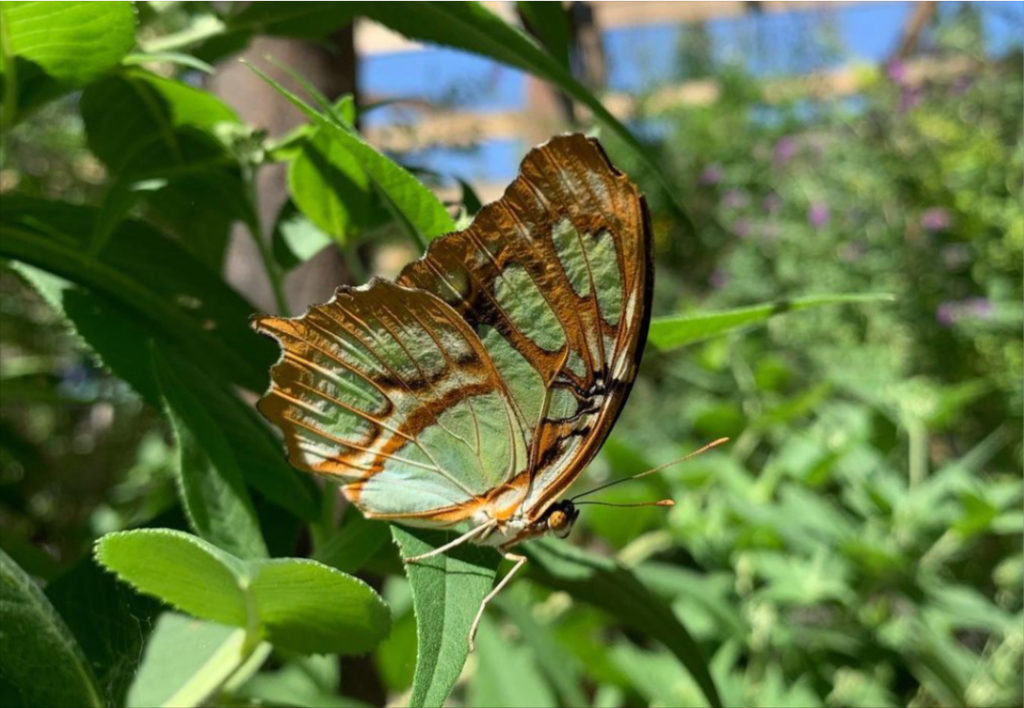 Explore the top tourist destination in the state of New Mexico located along the Rio Grande River near downtown. The ABQ BioPark consists of a 32-acre Botanic Garden, an Aquarium with a variety of ecosystems, a Zoo that is home to more than 900 animals, and Tingley Beach which includes fishing, walking, and bike trails.
Price
Members and children (2 and under) enter for free
Adults (New Mexico Residents) $10 (Non-Residents $14.50
Seniors (65+) (New Mexico Residents) $5.50 (Non-Residents) $7.50
Youth (3-12) (New Mexico Residents) $5.00 (Non-Residents) $6.00
Military (with valid ID) $2 off general admission for adults, $1 off general admission for youth ages 3-12
66 Diner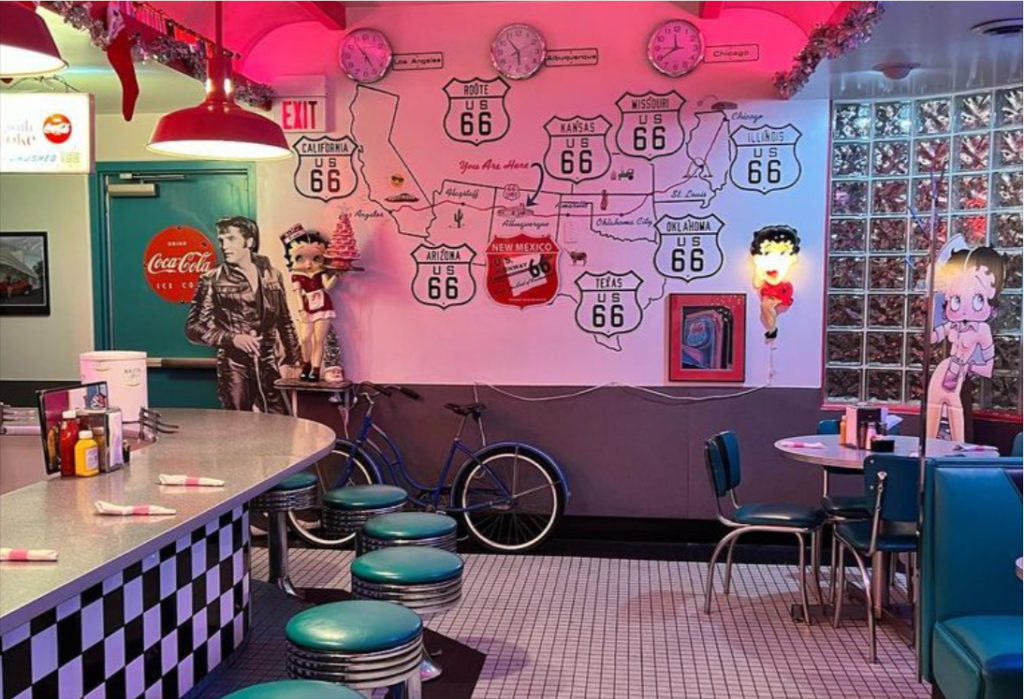 Check out this 50's diner that will take you back in time. 66 Diner is located along Historic Route 66, and will not disappoint. Their menu features classics like smothered burgers, chicken fried steak, and milkshake flavors from banana to pb&j!
Last stop, Dallas, Texas:
Highland Park Village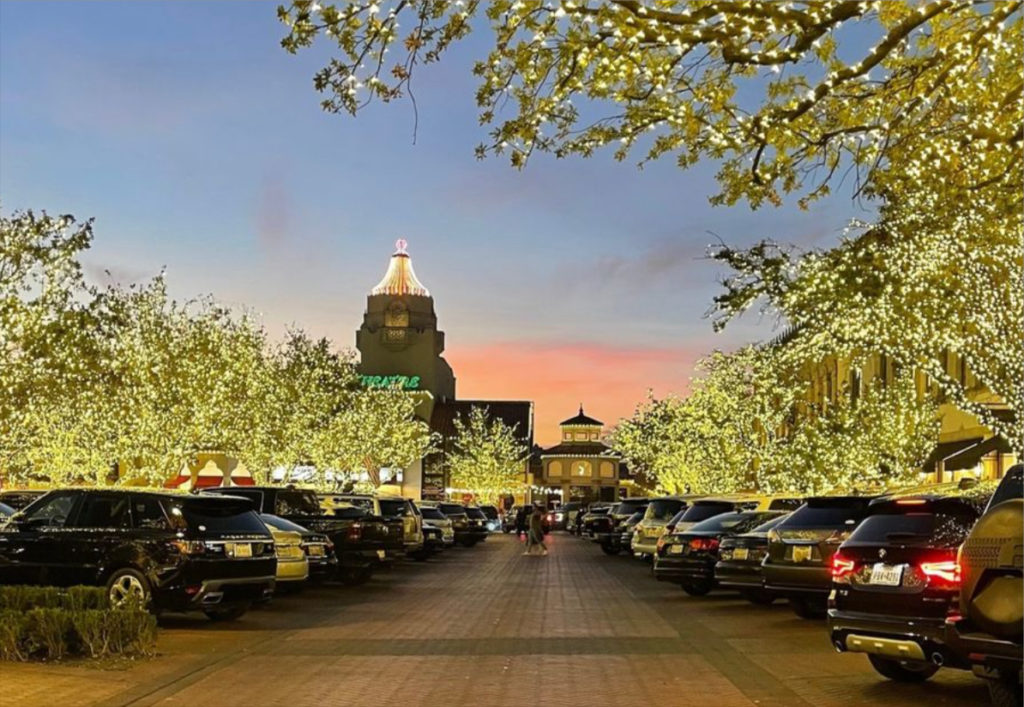 Take a stroll and browse through 50 world-class boutiques and dozens of restaurants in this historic open-air setting. Highland Park Village is America's first shopping center, constructed in 1931. The Mediterranean Spanish-style architecture is the prototype for shopping centers all over the country.
Rise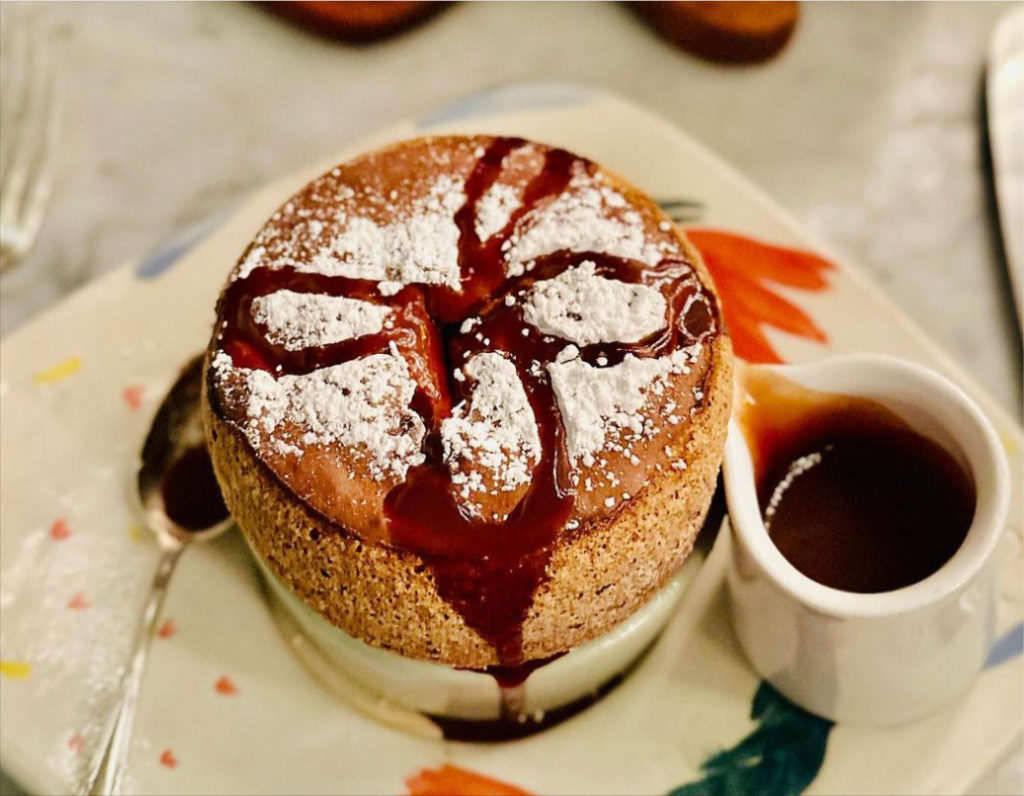 Spoil yourself with authentic French cuisine. Rise is an intimate salon de soufflé and wine bar bistro. The menu includes French classics like Artichoke Andrée, Parisian Jambon Sandwich, and a variety of soufflés. Bring the whole family for a unique experience.
Price
Food ranges from $10-40
If you are traveling from the North, East, South, or West there are plenty of stop-worthy attractions and restaurants along the way. While planning your trip to Destin, make sure to check out these amazing affordable beach house rentals.