The fun in Destin never stops, but sometimes, you just have to take a break for a bite to eat. When hunger strikes, there are seemingly endless places to satisfy your cravings and fuel up more adventures. New restaurants pop up all the time, too, including the following eight must-try eateries.
Here's what you can expect when you drop by each one:
Party Fowl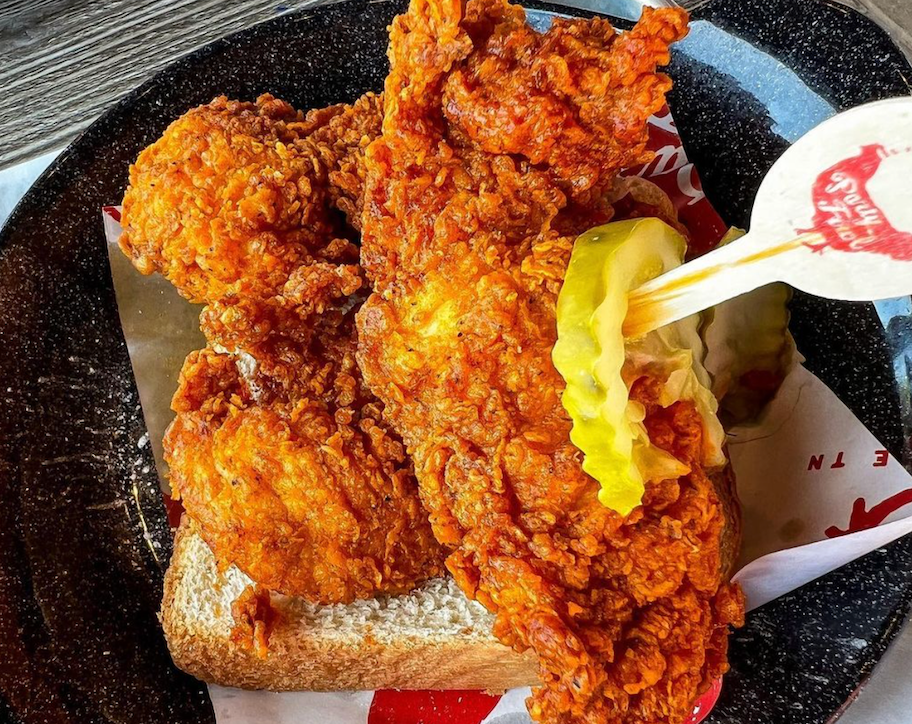 Whenever you're near the Destin Commons, set your sights on Party Fowl for a memorable meal. Authentic Nashville hot chicken is their specialty, and they're serving it up in big portions.
You just have to decide what to eat and then select your ideal heat level to get well on your way to scrumptious chicken. Their heat levels range from basic Southern Fried to the outrageous Poultrygeist. Ensuring you get just enough spice to delight your tastebuds.
Be ready to choose between all their amazing menu items when you arrive, including their Hot Chicken Street Tacos, Chicken Gumbo, and Pimento Cheese Smashburger. If you cannot decide, just go with the Hot Chicken and Beignets for a sweet heat treat you'll surely adore.
Soleil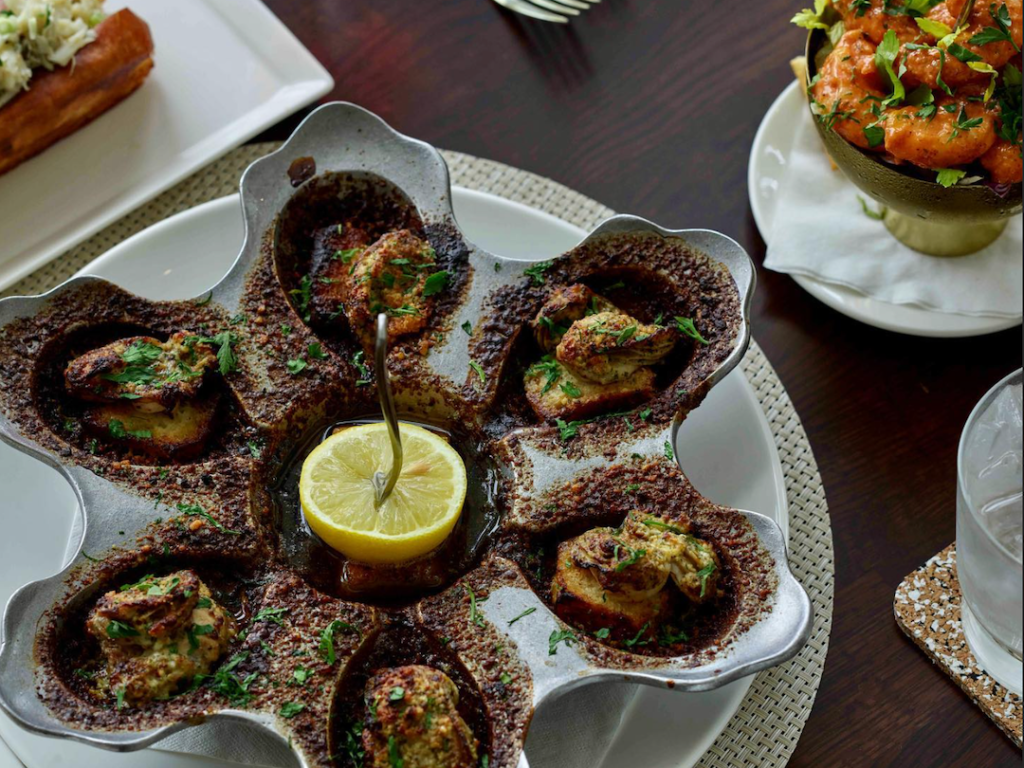 Soleil is a restaurant you go to when you want modern coastal cuisine made using ultra-fresh, in-season ingredients. Their menu changes seasonally to ensure you always get the freshest dishes. Making it a fantastic eatery to put in your regular rotation.
You'll just need to head over to The Inn at Crystal Beach to get a bite of what they're serving. Upon arriving, you'll get to grab a seat in their sophisticated dining room or head out onto the waterfront patio.
After that, the sky is the limit in how you build your meal. Chef and Sommelier Michael Sichel offer an eclectic array of amazing dishes, like Green Goddess Salad, Fried Buffalo Crab Claws, and Snapper Creole. Plus, all main entrees feature a wine-pairing suggestion designed to take your meal to the next level.
The Ruby Slipper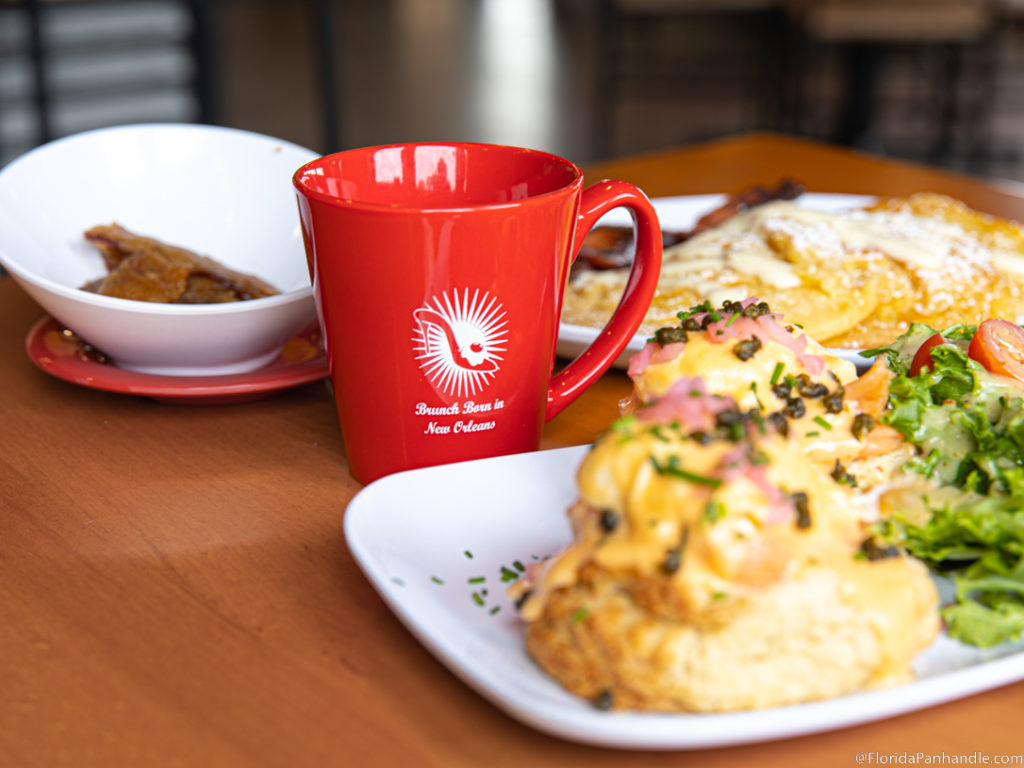 When you want to start your day off with a delicious kick, you cannot go wrong with a trip to The Ruby Slipper. Located right on the Emerald Coast Parkway, this new restaurant specializes in breakfast and brunch favorites. In particular, French Toast Bites, Shrimp & Grits, and Southern BLTs.
In fact, their menu goes on and on with almost too many options. Allowing you to try something new at every visit. When nothing else will do, their mile-long list of Bennies promises to delight. Especially if you go for whatever comes with hollandaise.
All their menu items get made from scratch, including their world-famous biscuits. Made using handcrafted dough, their biscuits keep coming out of the oven all day. They total over 38,000 per week across all their locations.
The Edge Seafood Restaurant and Skybar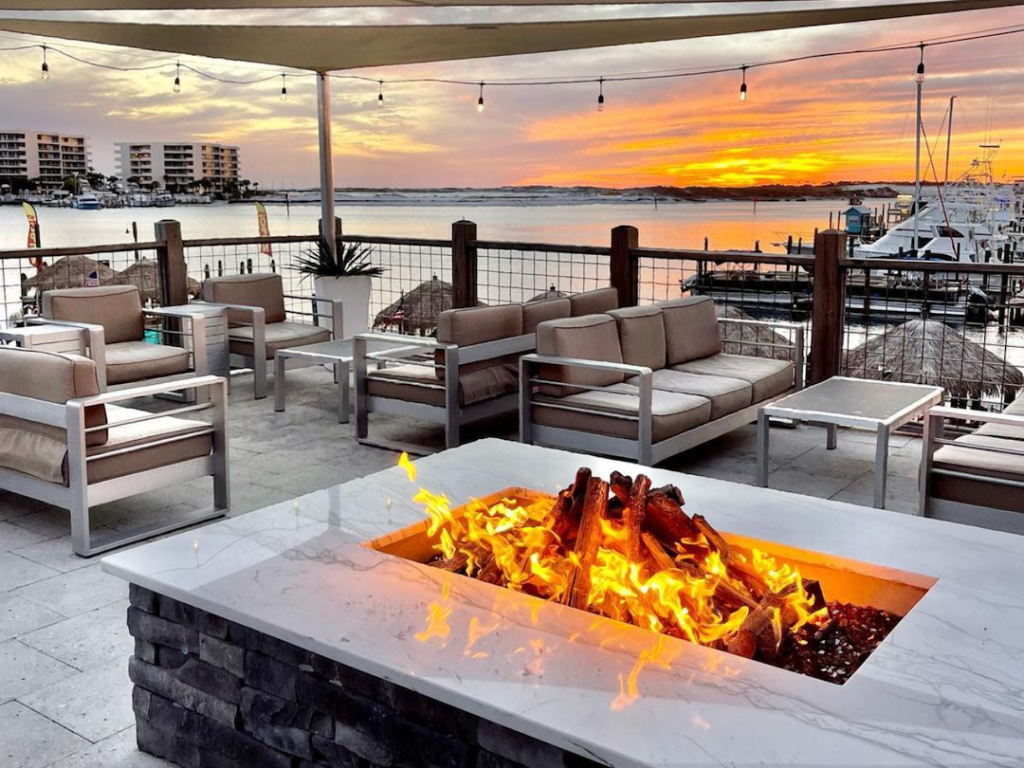 Don't miss the chance to visit The Edge Seafood Restaurant and SkyBar. When you want a casual yet sophisticated dining experience right on the water, this is the place. Their restaurant sits on a dock extending out into the Destin Harbor, putting you right in the middle of the action year-round.
Every seat in the house offers magnificent views of the waterfront, especially as the sunset hour nears. For the best views, you'll want to take your meal and craft cocktails up to the SkyBar. On their open-air patio, you can cozy up to the firepit and simply enjoy the view while you nosh on your selections, like Oysters Anastasia, Wagyu Burger, and Mahi Tacos.
While the setting and menu items feel wholly sophisticated, they keep it casual by nixing the servers. Instead, you just go up to the bar or order window to make your selections and then carry them back to your seat yourself.
Lady Ray's Culinary Delights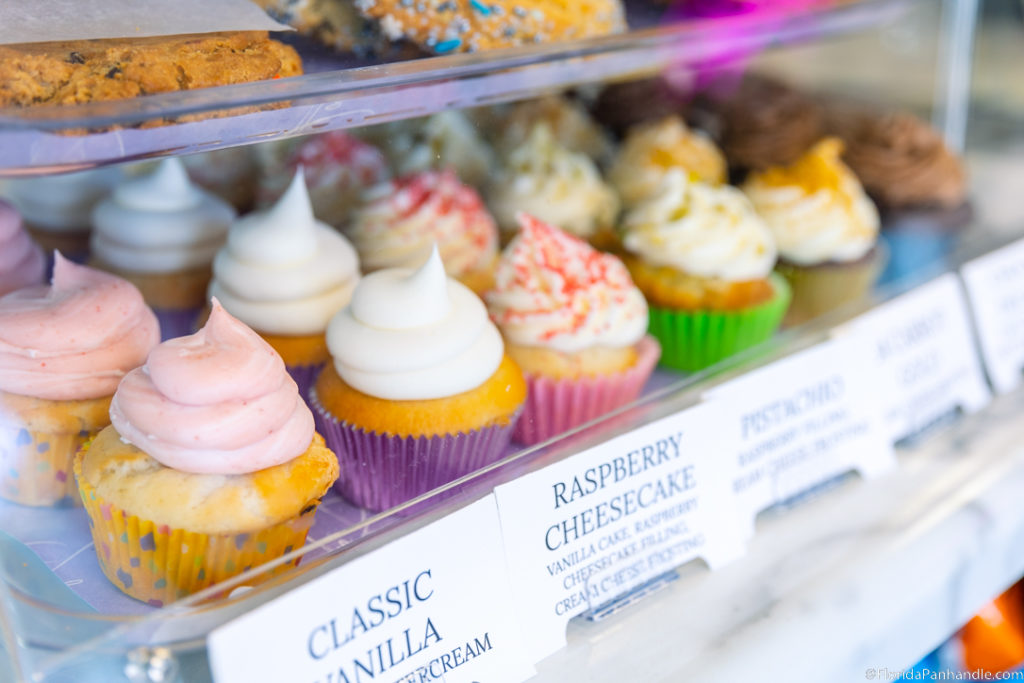 A café, bakery, and cake boutique all in one. Lady Ray's Culinary Delights goes big on satisfying your sweet tooth at every visit. For the ultimate visit, plan to have a drink and bite to eat at the café before loading up on small-batch baked goods for the road.
In their café on Harbor Boulevard, you'll find all sorts of tantalizingly scrumptious items. Such as their Croque Monsieur, Caprese-Style Avocado Toast, and Spicy Croissants. They have fresh-brewed coffee and tea made however you like it, too.
Before you leave, do yourself a favor and get at least a few baked goods to enjoy later on. They have cookies, cupcakes, pastries, and so much more. Can't decide what to get? Go with their party box to get a sample of all their fan favorites.
Fish On Seafood House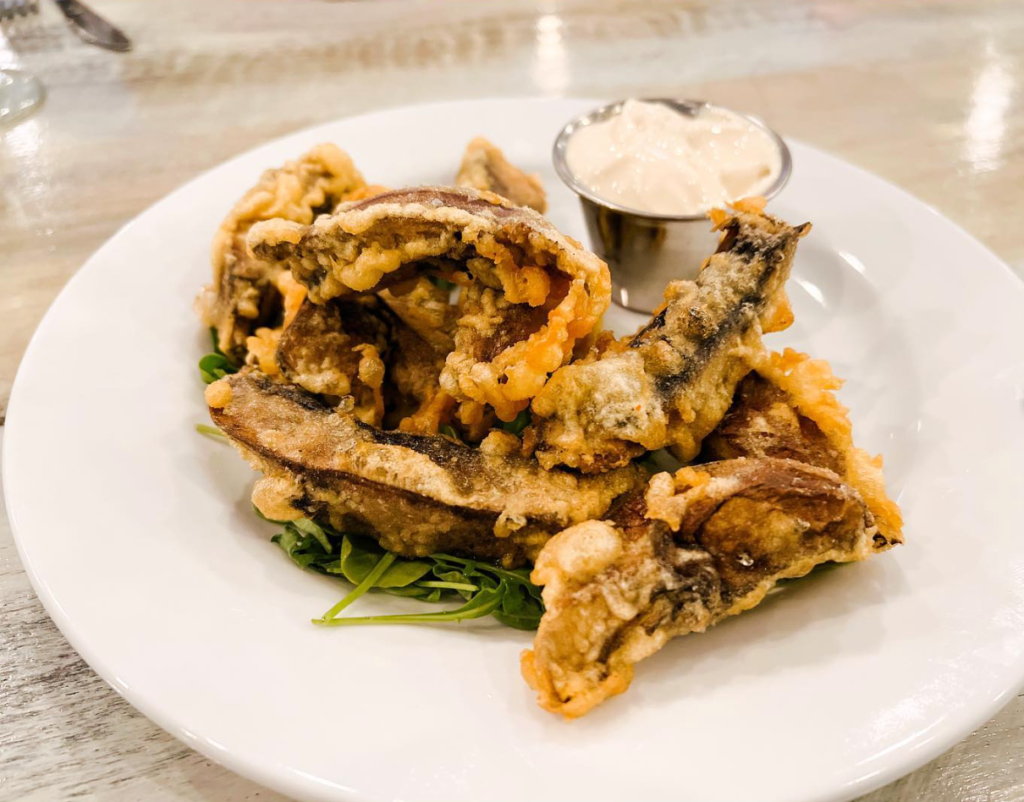 With a name like Fish On Seafood House, you just know this eatery's ready to offer the most decadent seafood experience. Set on Harbor Boulevard, this restaurant lets you enjoy all the fresh catch goodness you can pack into your belly.
Depending on what's biting, you might find Swordfish, Grouper, Mahi, and Snapper, all made how you like them. You can get your fish grilled, fried, blackened, or sauteed and then served up with classic sides, like Cajun Rice. When you want to keep it simple, they have small bite plates, sandwiches, and so much more.
You can elevate your casual dining experience even more by pairing your meal with a glass of wine or beer by the bottle. They have Pinot Grigio, 30A Blonde Ale, and everything in between ready to go.
Big Red Cafe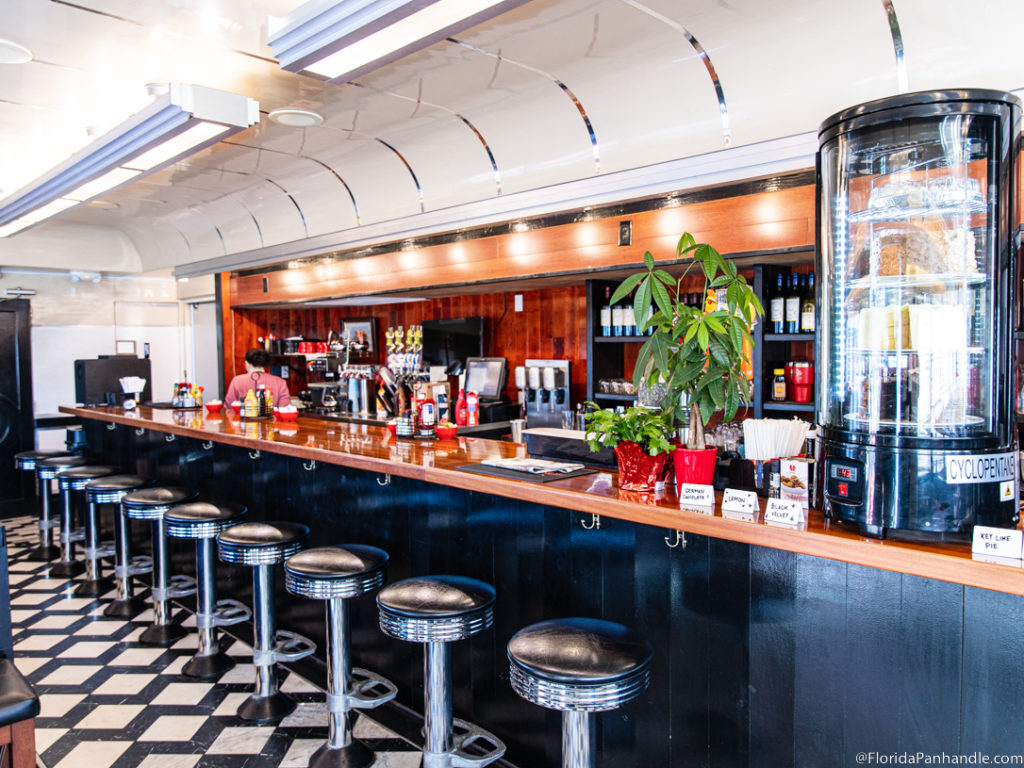 The Big Red Café has big shoes to fill, and they're doing it with style for their big Destin debut. Their eatery sits in the Historic Destin Diner. This allows them to take advantage of the train car aesthetic in every way possible. They've managed to make it all their own, too, while keeping the original look and feel of the place.
Like their other locations, this eatery goes big on the all-day breakfast fare. For example, the Philly Cheesesteak Omelet, Waffle Burger, and Country Fried Steak and Eggs. Then, at 11 am, they add even more flavors by opening up their lunchtime menu. At that time, you can treat yourself to their delightful Cheese Curds, Fish Basket, Shrimp Po' Boy, and so much more.
For the biggest flavors, don't hesitate to come by just for their freshly smoked meats. Each day is dedicated to a different dish, so you can always expect something new. On Tuesday, you can get BBQ ribs, for example, while Friday is all about the Pulled Pork Gouda Mac and Cheese.
Lone Wolf Pizza Co.
Lone Wolf Pizza Co. keeps things interesting by serving handmade pizza and more made from scratch using fresh, local ingredients. You'll find them set right on Highway 98, making it a fantastic stop in between all your Destin adventures.
Upon walking through the doors, go ahead and select your perfect seat. Their team will whisk the menus out to your table. Don't be surprised if any kids you have in tow want to snag a spot in the boat table at the center of the eatery.
As you get ready to order, the dizzying number of menu items may give you pause. But you can push through it by treating yourself to their fan favorites, like the Emerald Coast Pizza. This dish features jerk chicken, artichokes, and mozzarella cheese on a spinach base, creating layers of flavor in every bite.
Although you might find your new favorite eatery on the first try, keep moving down this list to see what all the newest Destin restaurants have to offer. Then, bring your family and friends along for the ride to experience each eatery in a whole new way.