Fort Walton offers endless emerald coast and sand beaches, all while being close to thrilling attractions like Gulfarium Marine Adventure Park and Okaloosa Island Pier. If you're planning a trip to Destin or Fort Walton Beach, here are some absolutely amazing vacation rentals.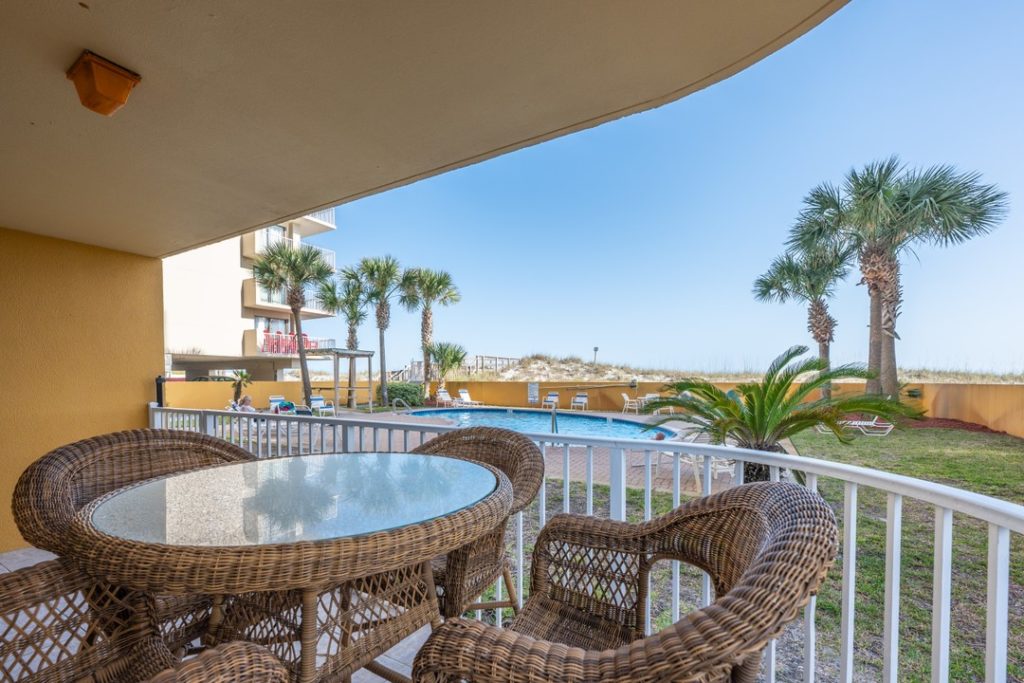 If you're interested in pool views and beach views, Dune Point 101 is the right Fort Walton Beach rental for you! Not only is this condo spacious and stylish, but it also has incredible amenities like a large soaking tub and easy access to the pool. Get your tan on as you soak the day away!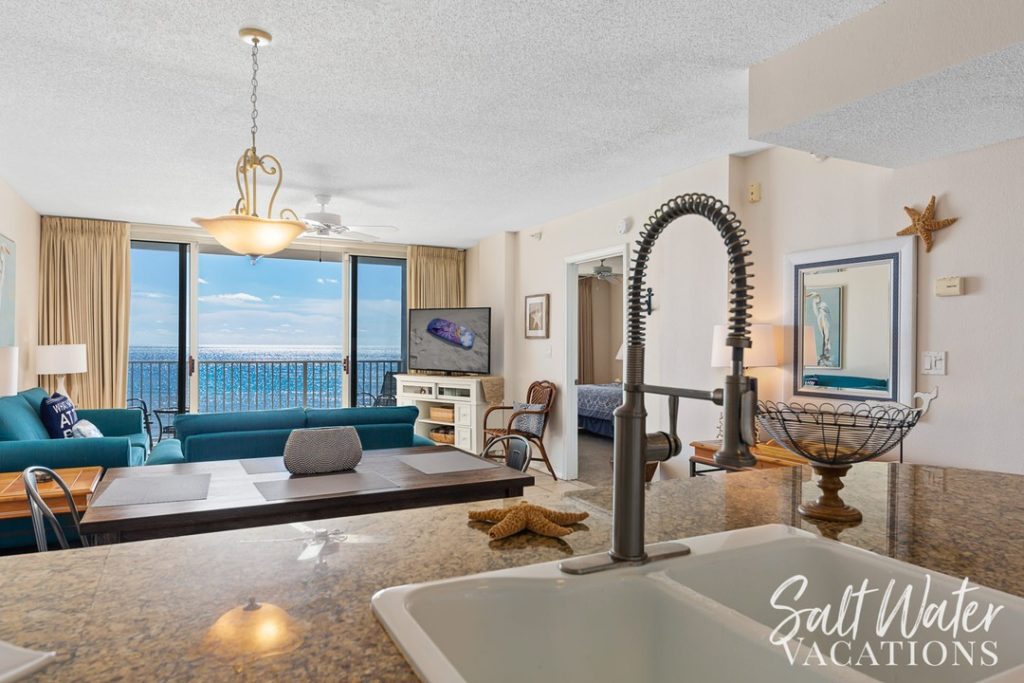 Catch immaculate sunset and sunrise views on this balcony. Island Princess 609 has access to a gym, a pool, a hot tub, and flat-screen TVs. Want to enjoy some attractions with the kids? This condo is conveniently located near Gulfarium Marine Adventure Park, Urban Air Adventure Park, and Okaloosa Island. This rental comes with over $500 worth of activities to enjoy.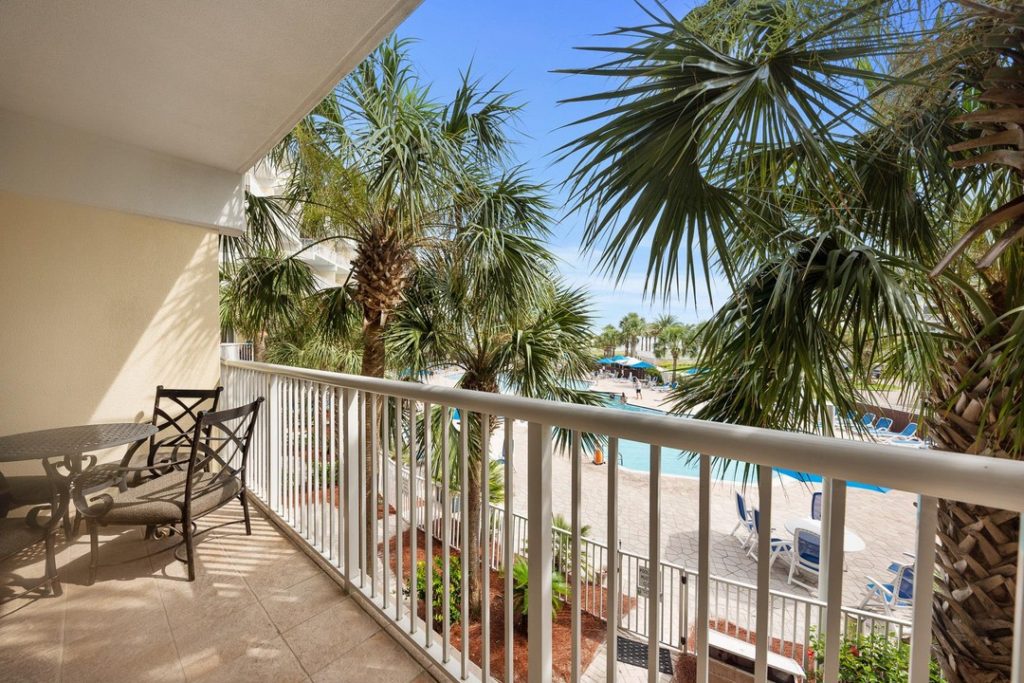 Lay around in the lazy river or simply sip your morning coffee while looking out at the palm trees. This condo beach property has a spacious balcony for you to enjoy and incredibly cozy furniture for you to lay around on. Nearby, you'll find attractions like Big Kahuna's Water Park, Emerald Bay Golf Course, and Urban Air Adventure Park.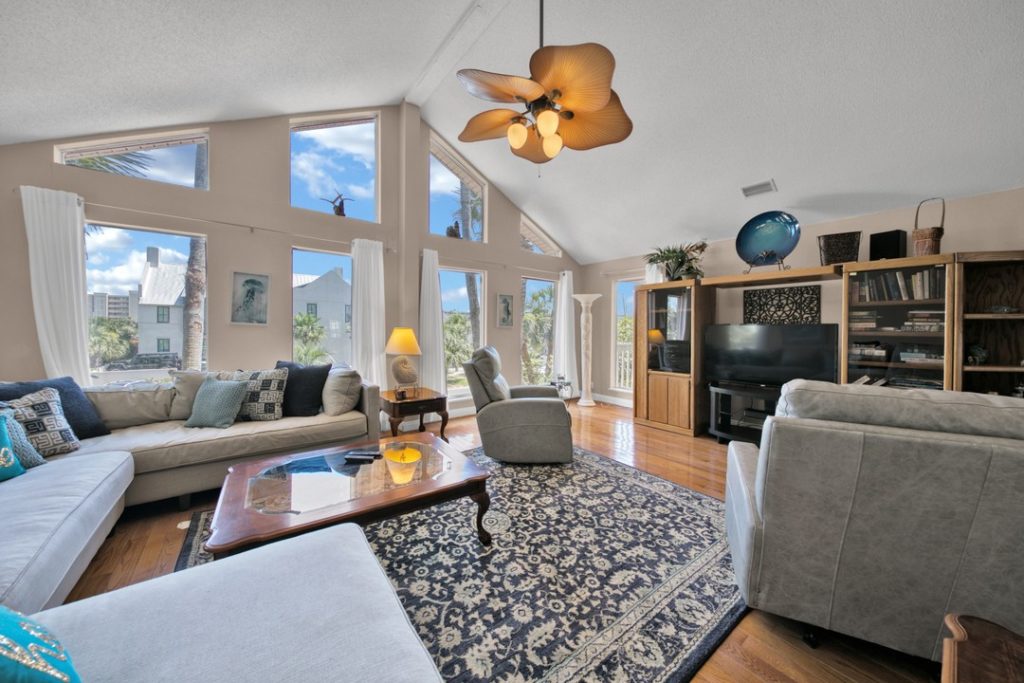 A large and stunning beach rental, this vacation home offers on-the-water luxury with not one but two balconies to enjoy a good sunset or sunrise. Enjoy direct access to Destin Harbor and ride your bikes along the scenery. An electric golf kart is available here, as well as 24/7 service!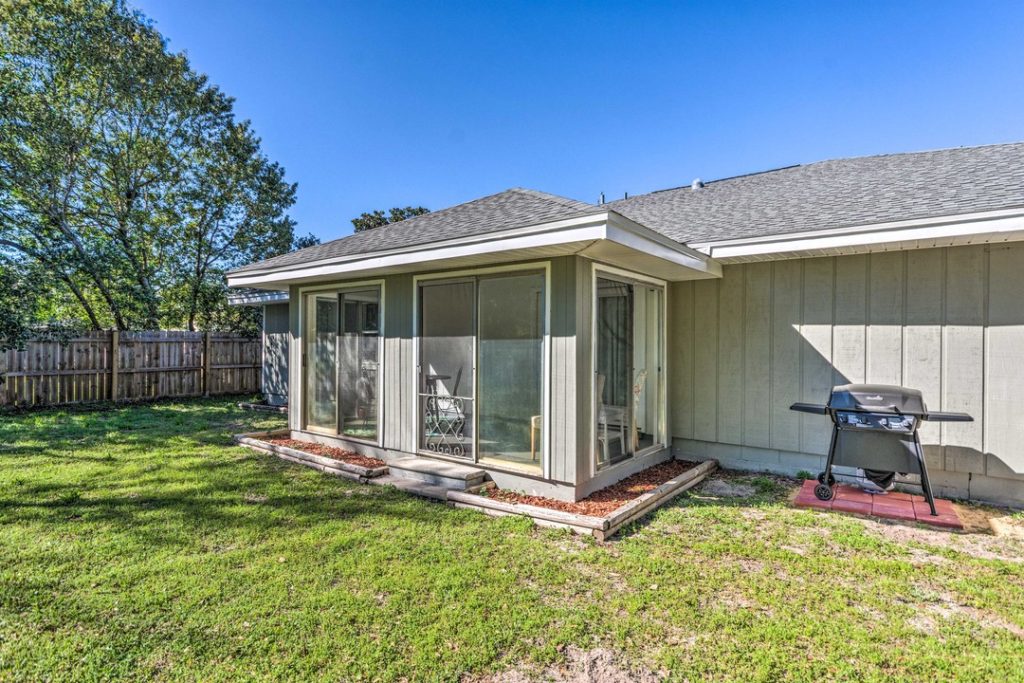 Sunrooms are the perfect areas to read a book or write. This beachy retreat home has a large backyard with a grill for you to grill some of your favorite meals. Interested in walk-in showers? Rinse off after a long day at the beach in this spacious shower! This is a great home for a large family or a group of people.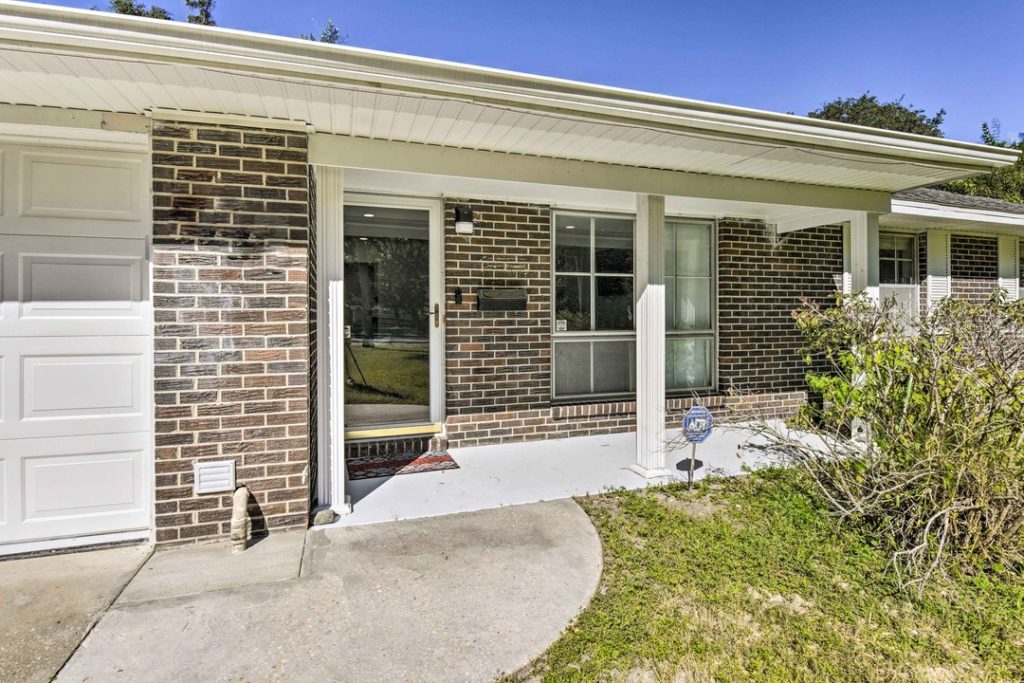 With plenty of space and room to run around, this Fort Walton beach house is not only clean and cozy but also offers more than enough spots to rest your head. It comes with a smart TV, plenty of parking, and is in a truly convenient location! Nearby, you'll enjoy Goofy Golf, Wild Willy's Adventure Zone, and Fort Walton Brewing Company.
This cozy home can fit a large family or a couple of groups. Not only does it have plenty of space, but the backyard is perfect to splash around in the pool or guys gear up and get ready to take on the beach. There's WiFi, there are smart TVs, and it's in a convenient location close to all of your favorite attractions and restaurants.
Pack your bags and get ready to head to Fort Walton Beach, FL! You won't regret soaking up the sun in one of these 8 amazing beach house rentals.