The waves gently crashing against the shore, the sun shining brilliantly on the sand. These are things we hope to see and hear when we visit the beach on our vacation. Cape San Blas is the "forgotten coast" of the Florida cities, but one of the most tranquil and peaceful vacations that you could experience.
While you're in this quiet oasis, enjoy the beachfront and bay views with one of these beachfront, Cape San Blas vacation rentals: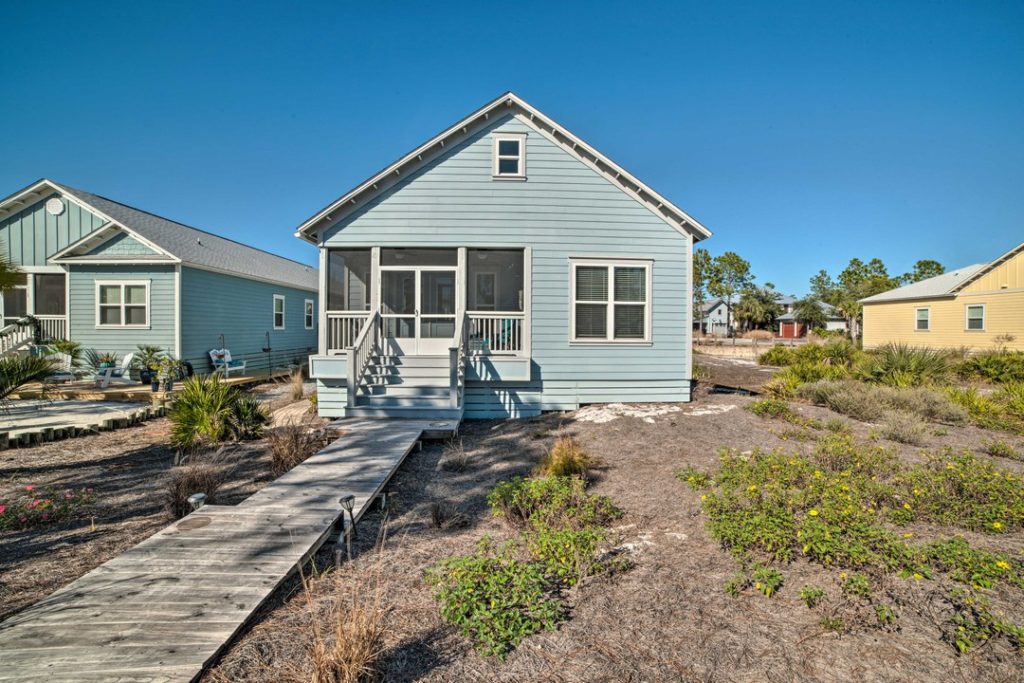 Spacious is one word that describes Port St. Joe Escape. With access to the shore, this home allows you to easily walk back and from the beach or sunset views straight from your balcony. This Cape San Blas vacation home is nearby T.H. Stone Memorial and Gulf World, offering a convenient location to all.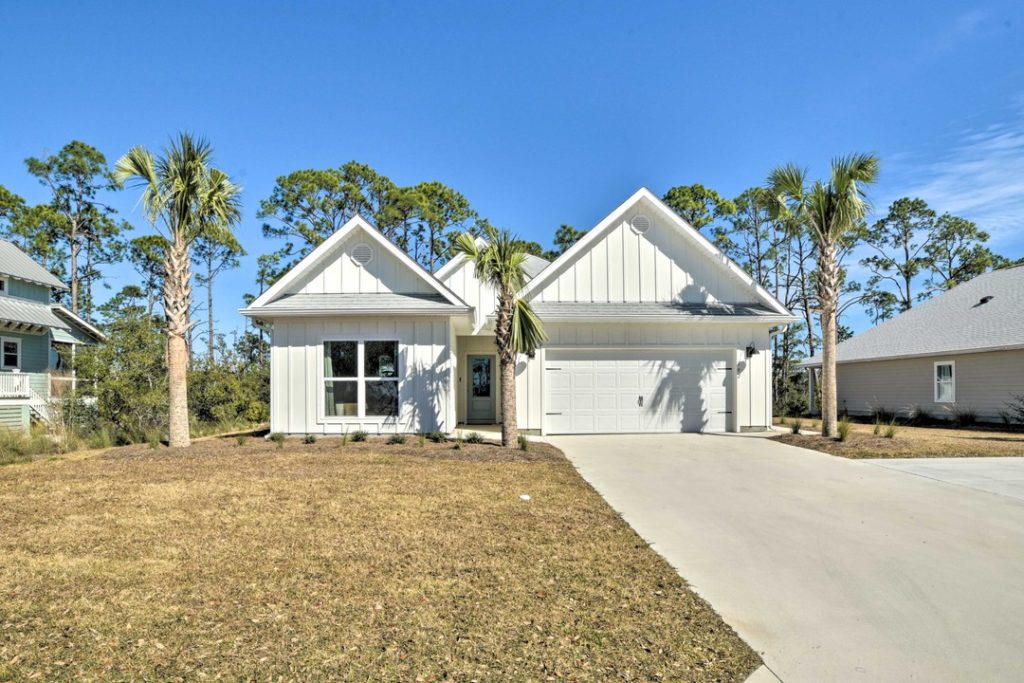 Surround yourself with nature as you look out into the tropical trees and warm sands of Cape San Blas. Not only does this home offer features like a soaking tub and flat-screen TVs, but it also is in a convenient location close to Mexico Beach and Saint Joe Bay Park.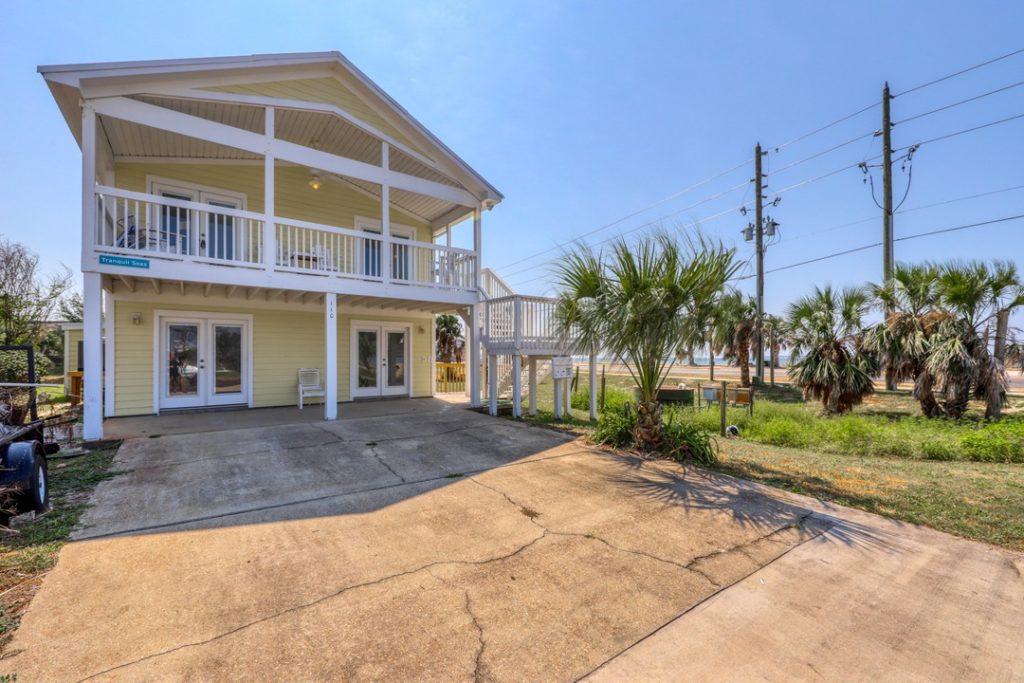 This balcony is one you'll want to spend all day on, offering perfect beach views. Tranquil Seas is one Cape San Blas vacation home that is only steps away from the powdery sand where you can enjoy a game of beach volleyball or two.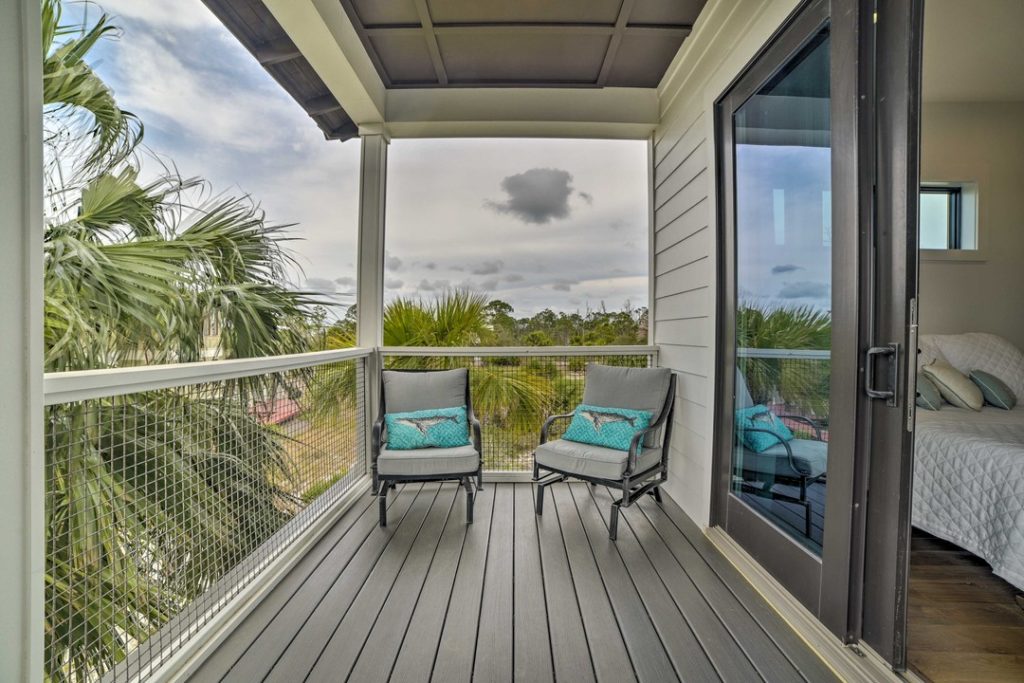 Great for an intimate getaway, Windmark Cottage has a balcony that overlooks the beach and ocean, while offering amenities indoors like WiFi and flat-screen TVs. The bathrooms are luxurious, the house is spectacularly clean, and it's in a friendly community.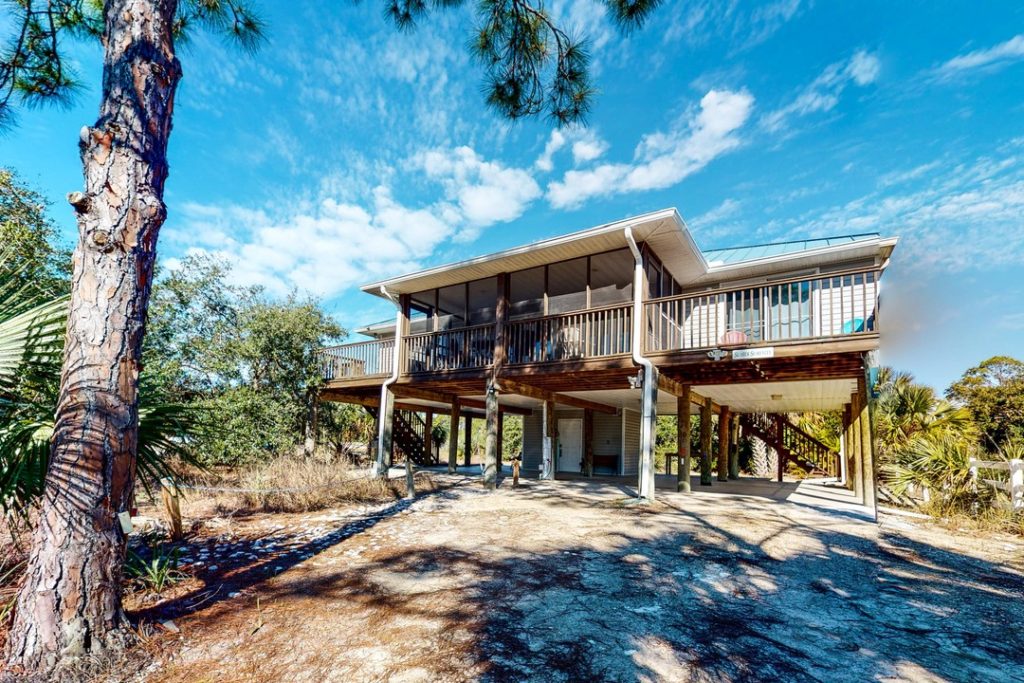 A Cape San Blas vacation rental that is truly a sight for sore eyes — with open windows, you won't be able to get enough of the views offered at Seaside Serenity. Book a stay at this vacation home and you'll fall in love with the spacious kitchen and covered balcony.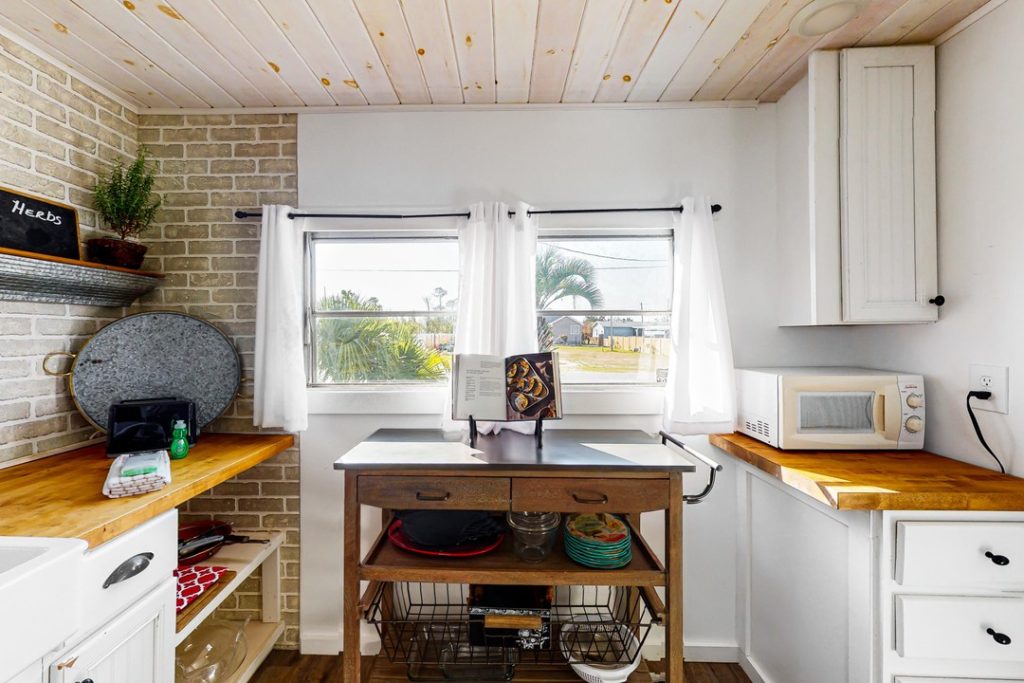 This retreat offers the ideal natural lighting and outdoor views while remaining funky in its design. This home is perfect for a group of friends or family to come together and enjoy the outdoors. With parking included, a patio balcony, and a coffee maker — you'll wake up each morning feeling refreshed and ready to venture out on the beach.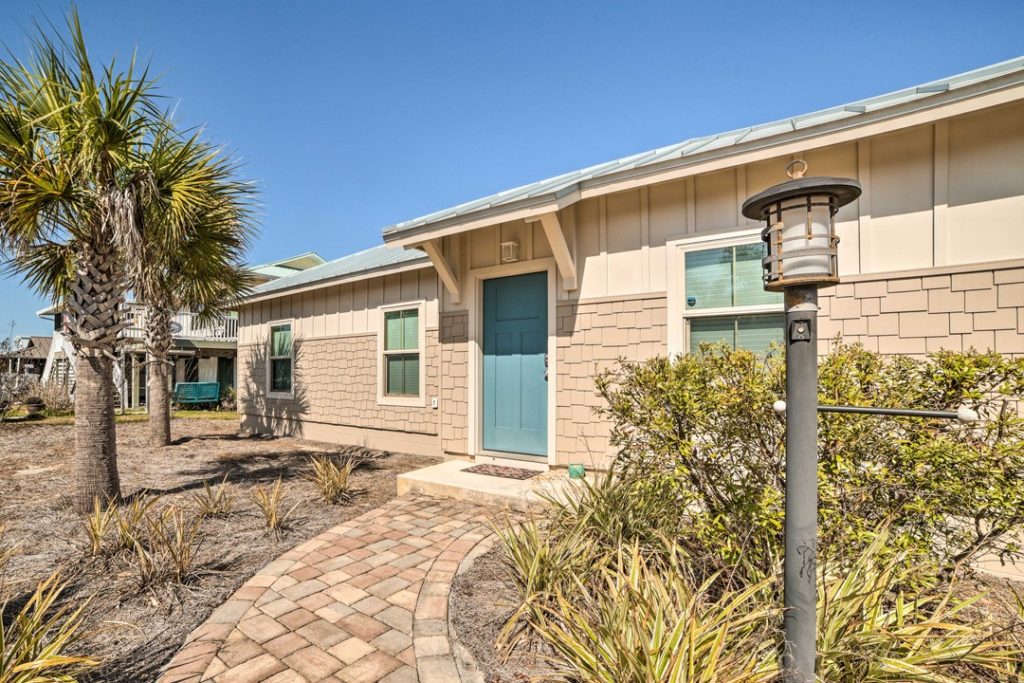 If grilling some barbecue and then walking down to the beach sounds like your ideal vacation, this Mexico Beach Getaway has just what you need. This home offers plenty of space, while also linking to a pier that goes directly to the beach.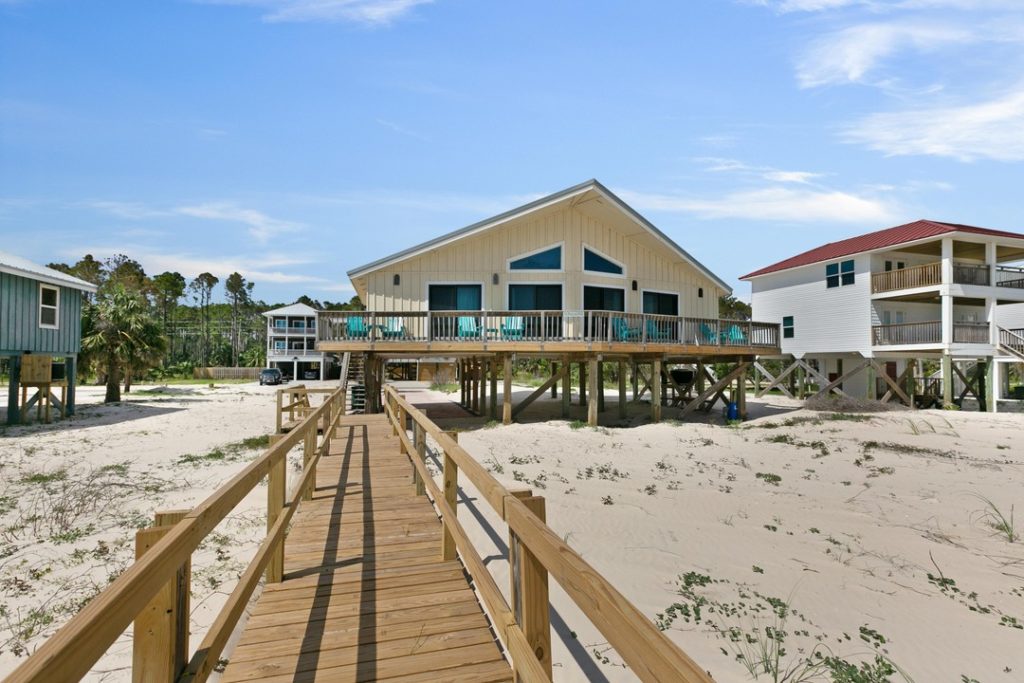 Enjoy the beach views from the balcony or simply step right on down to the beach if you're in the mood to get your tan on. This home comes with plenty of outdoor space, a fully equipped kitchen, and a nautical themed interior! As Pelicans Pass is also nearby convenient attractions like the Cape San Blas Lighthouse.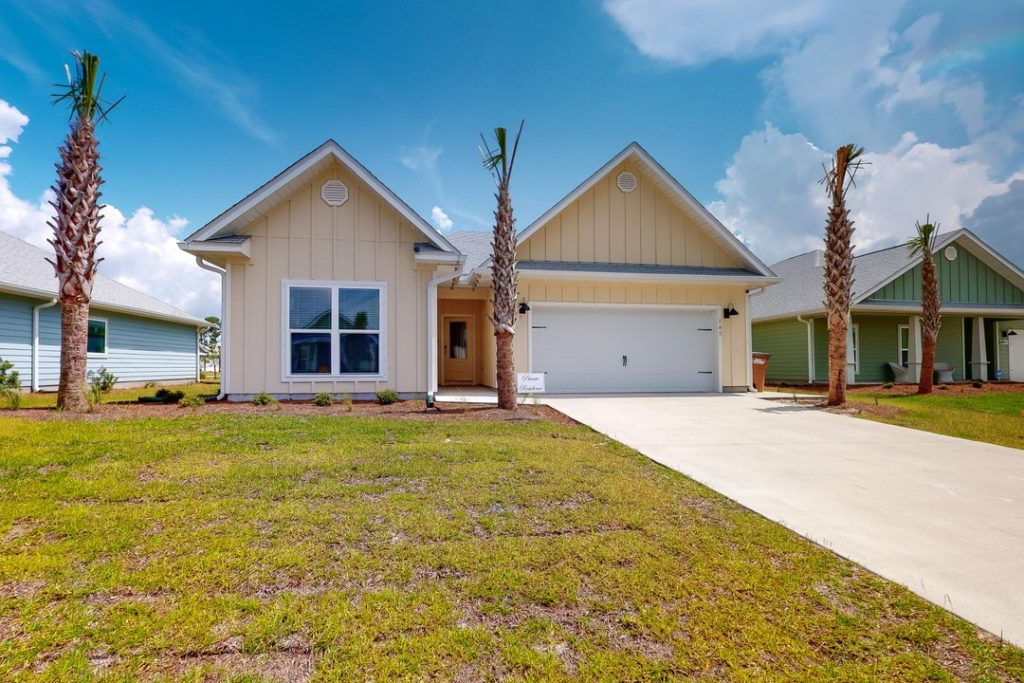 A pool table, dart boards, screened patio, and a large soaking tub are all calling your name at this Windmark Beach vacation home. Inside is spacious with plenty to do while outside only steps away from the beach. Enjoy your morning coffee on the screened patio before you start your day of exploration and adventure.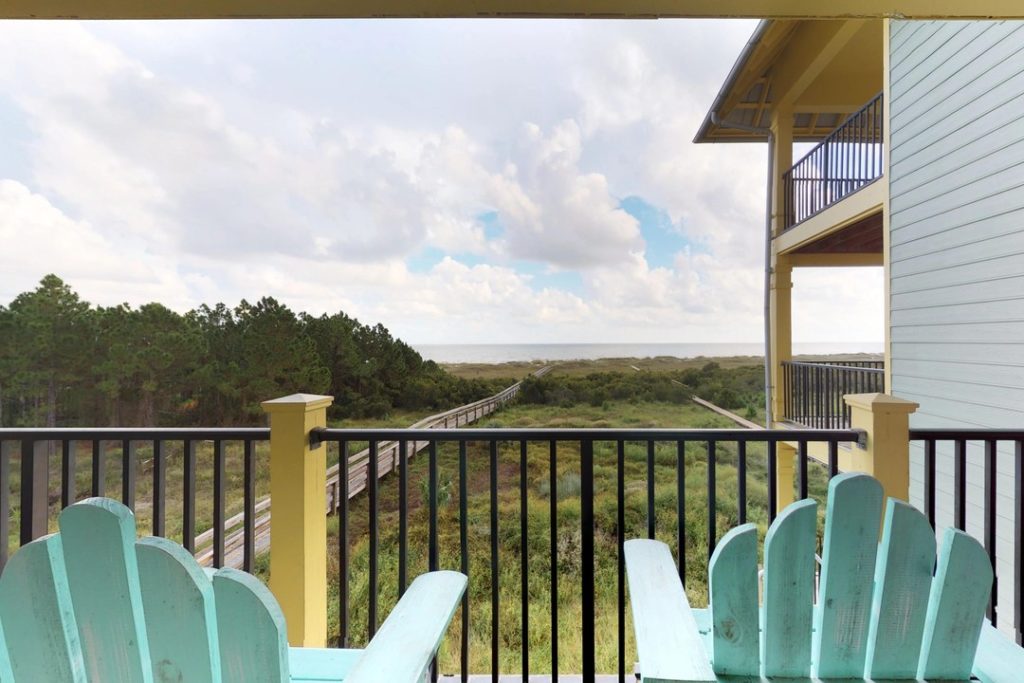 This Cape San Blas oceanfront vacation rental is definitely worth it. Club at Cape San Blas not only has access to a boardwalk down to the beach but also has plenty of space on the balcony to catch a sunset or two during your stay. With plenty of room for a family, you'll love scalloping along the ocean or fishing along the beach.
Now that we've seen some of the mesmerizing waterfront properties in Cape San Blas, is it time to go yet? These condos and homes are the perfect locations to explore the attractions and restaurants that this wonderland has to offer — if you are looking for other lodging choices in Cape San Blas, click below to browse the other properties perfect for your stay. Pack your bags and start your car, it's time to relax and ease into your ideal vacation now.