Sometimes we just want to stay in and avoid the sandy crowds at the beach. Nothing beats the lure of a private pool and a relaxing morning swim in complete privacy. 30A has plenty of vacation rentals with stunning private pools to choose from for your next sunny getaway.
Soak up the sun and take a dip in the private pool at any of these vacation rentals in 30A: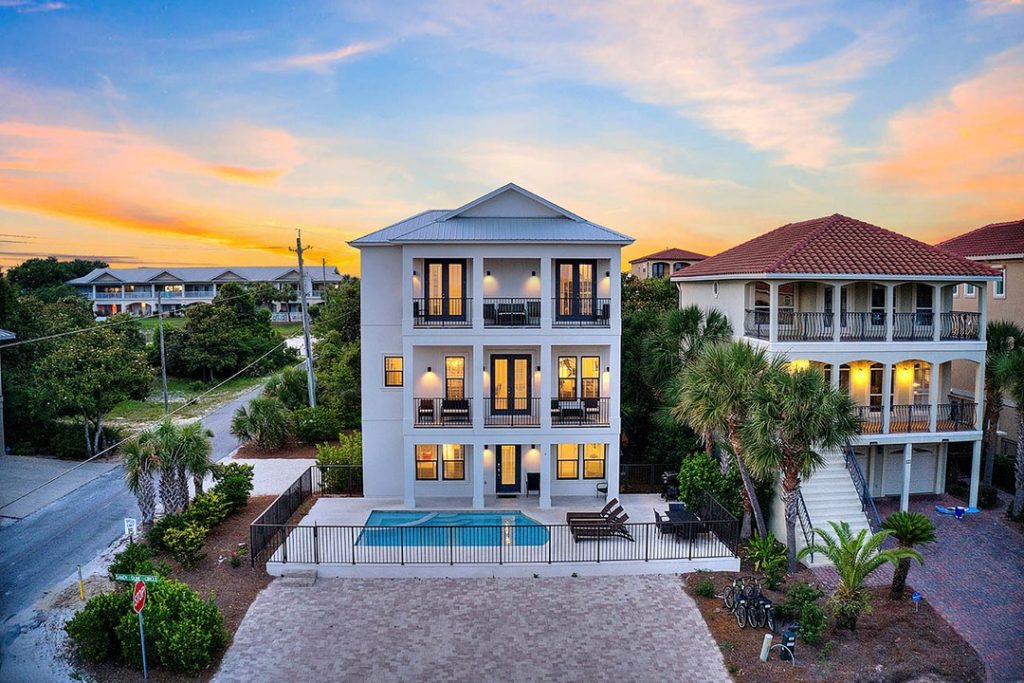 This newly constructed rental is tucked away in a beautiful quiet neighborhood. Outback is a private pool perfect for lounging and spending a relaxing day out in the sun. The lavish interior design boasts the feeling of a luxurious peaceful stay and plenty of room for everyone to have their own space.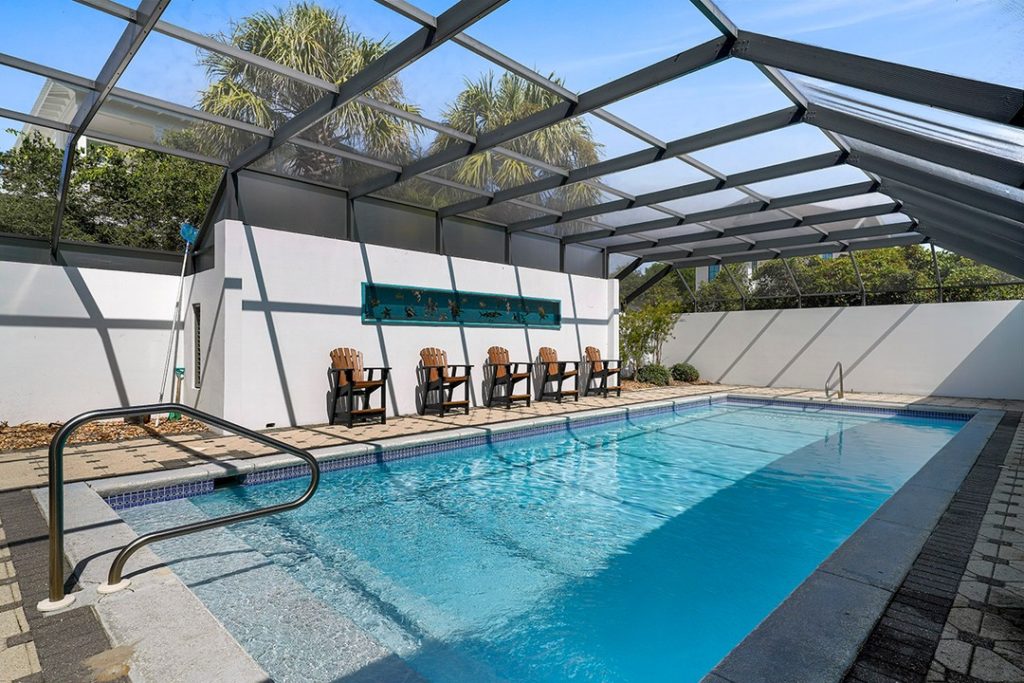 Located within walking distance of the coast, this extra beachy vacation rental provides a spacious dual-entry private pool for everyone to easily enjoy. This home features split living spaces with two kitchens and living rooms, 4 bikes, and 2 sets of backpack beach chairs. This space is ideal for multi-family vacations.
Live it Well is a stunning beach house rental located less than a minute walk to the beach. Lounge indoors and play a game of pool or pop out to one of the three balconies and relish the view. The backyard features a gazebo with a full grill area and kitchen island, great for gatherings with friends and family while making a splash in the pool.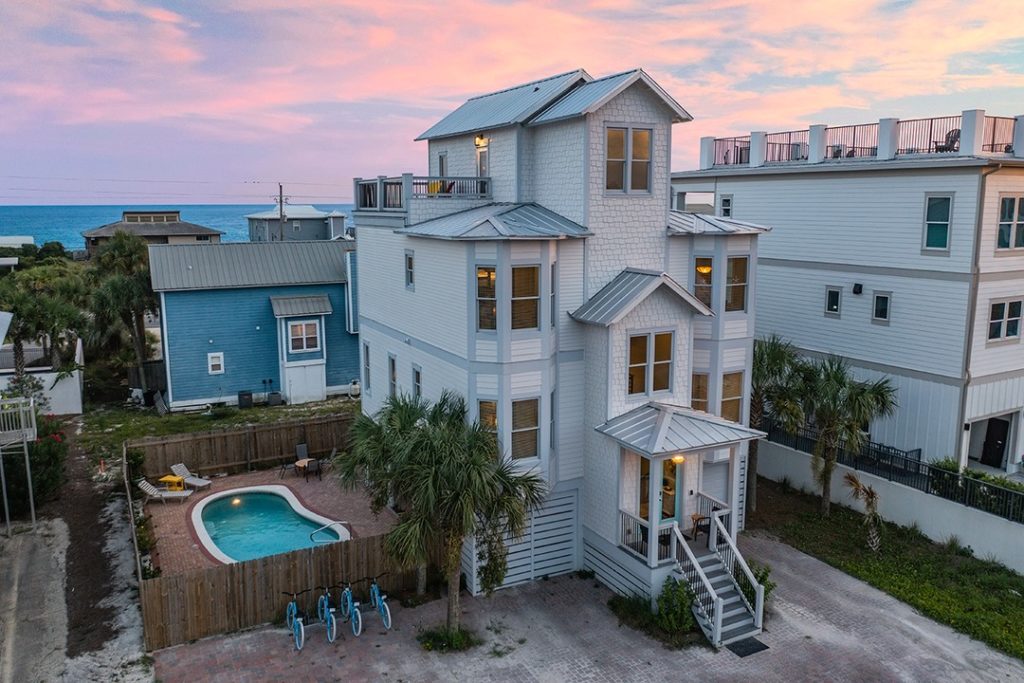 Don't miss out on this pet-friendly vacation rental minutes from the beach. Sunbathe by the pool or take the bikes out for a stroll along the shore. This spacious home provides an exquisite relaxing experience for you, your family, and your furry friends.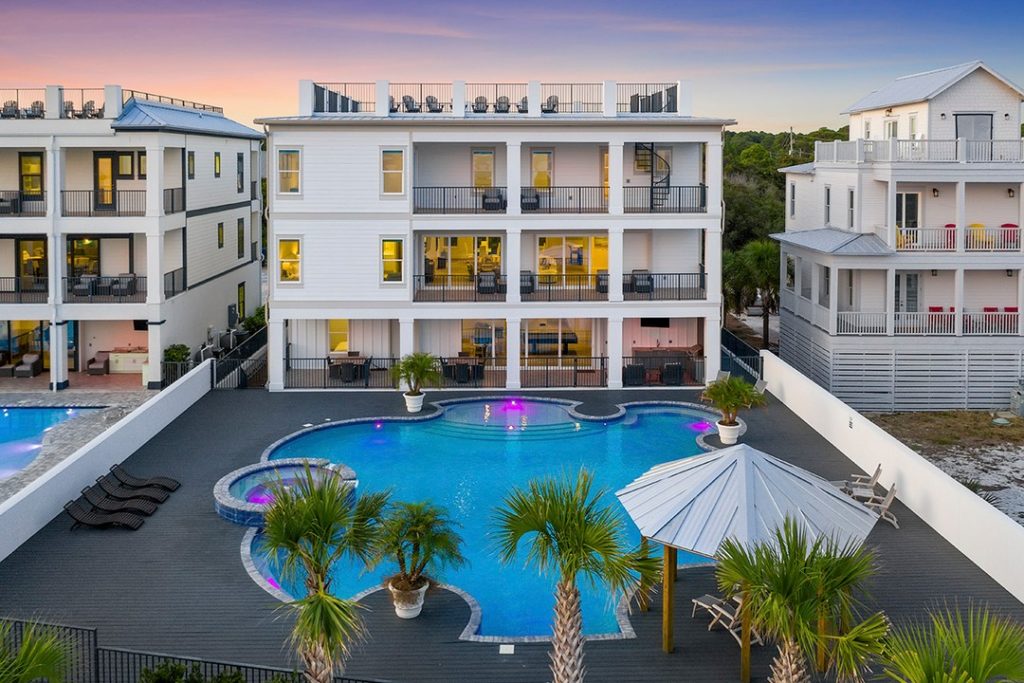 Leave all of your worries behind when you step into The Enclave. This new pet-friendly vacation home offers the ultimate luxury experience equipped with everything you need. From the large rooftop deck to the massive resort-style pool, this rental is nothing short of spectacular.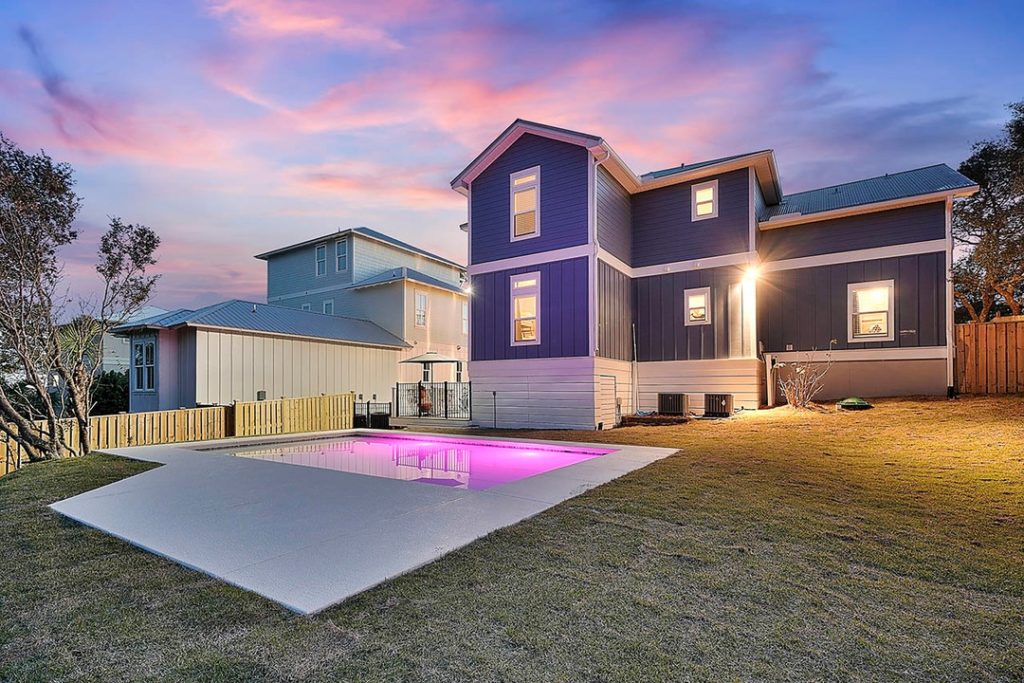 Soak up the sun in this brand-new private pool or take a ride in the complimentary golf cart while you admire the mesmerizing colors of the sunset. This gorgeous beach house rental is conveniently located in the heart of Dune Allen Beach, just minutes away from the shore. Additionally, the top balcony has incredible views of the gulf and plenty of space for guests. You can't go wrong with this large vacation rental in Dune Allen Beach.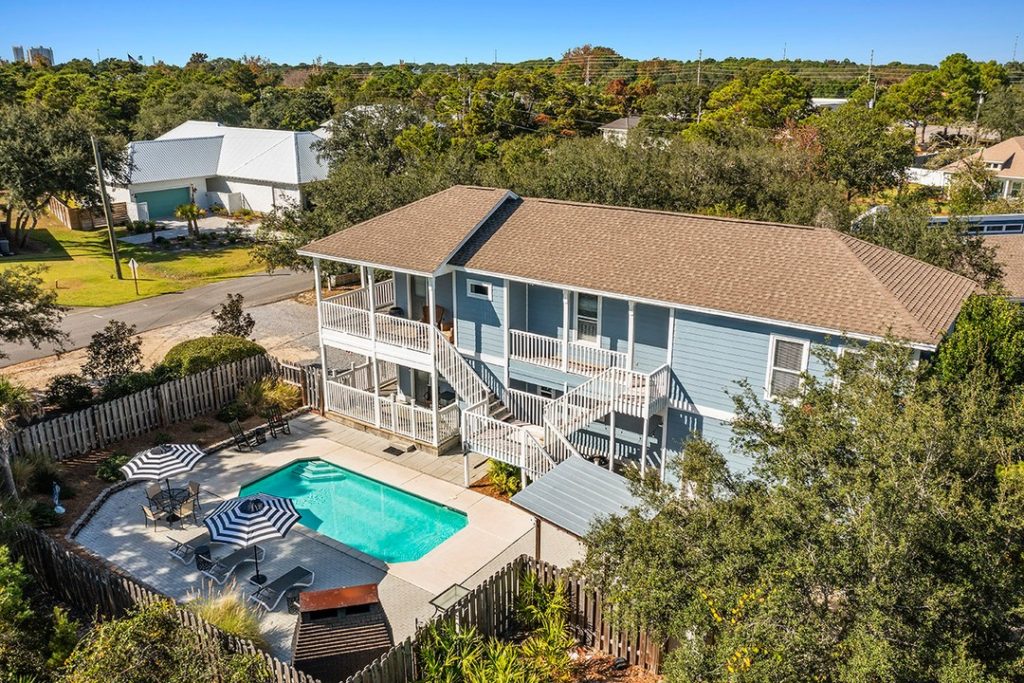 Nestled in Gulf Pines, Sweet Southern Sunset offers a delightful experience just minutes from the beach. The outdoor firepit and private pool make a great pool day and campy evening. With plenty of room for guests to sleep, bring the whole family for fun and unforgettable memories.
What's better than a private pool? A private pool and hot tub! Array of Sunshine is a dazzeling pet-friendly vacation rental home equipped with all the right things. With an extensive outdoor lounge area with a firepit and seating for sunbathing and conversation, this home makes a great option for your next holiday in Destin.
30A is an amazing location for a relaxing and enjoyable vacation away from home. While there are plenty of rental options to choose from, the vacation homes above with private pools check every box. Though if you need a little more convincing make sure you check out why 30A is so special.