With its dazzling emerald green waters as far as the eye can see, the 30A is the perfect place to enjoy Gulf Coast adventures. To enjoy the experience to the fullest, signing up for tours with watersports companies is the way to go, for sure. Not all tour companies are made equal, however, so it's important to do your research and find the best of the best. Need help getting that done? Here's a look at the top three parasailing, paddleboarding, and jet skiing tour companies in the 30A.
Parasailing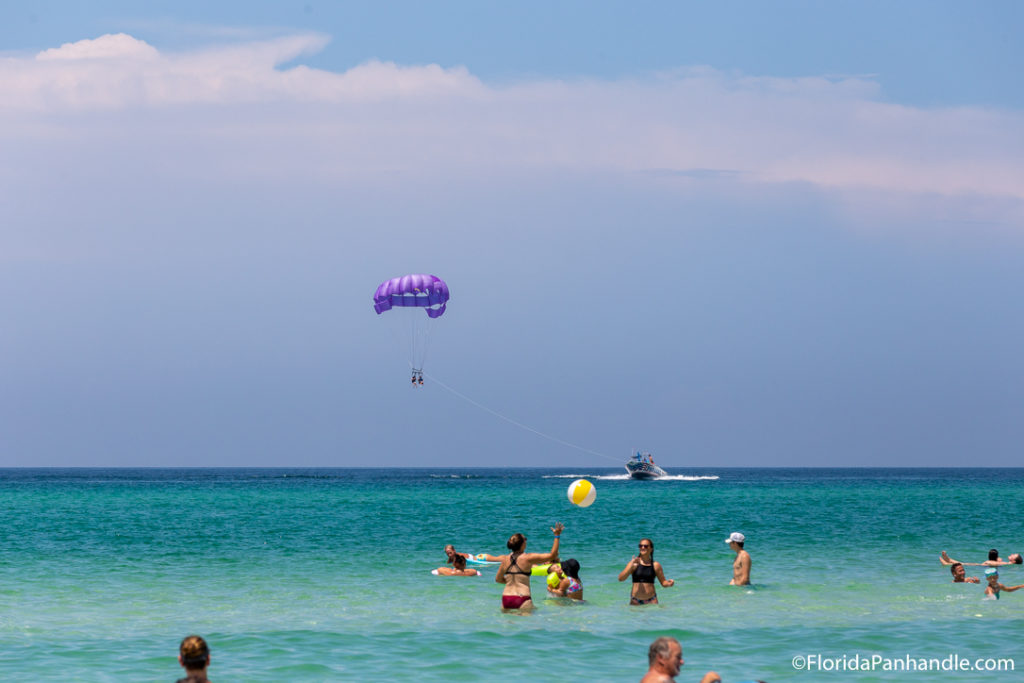 Parasailing lets you fly high over the Gulf Coast, letting you enjoy fabulous views of the 30A and beyond. To have a phenomenal experience every time, check out these parasailing tour companies.
Destin Parasailing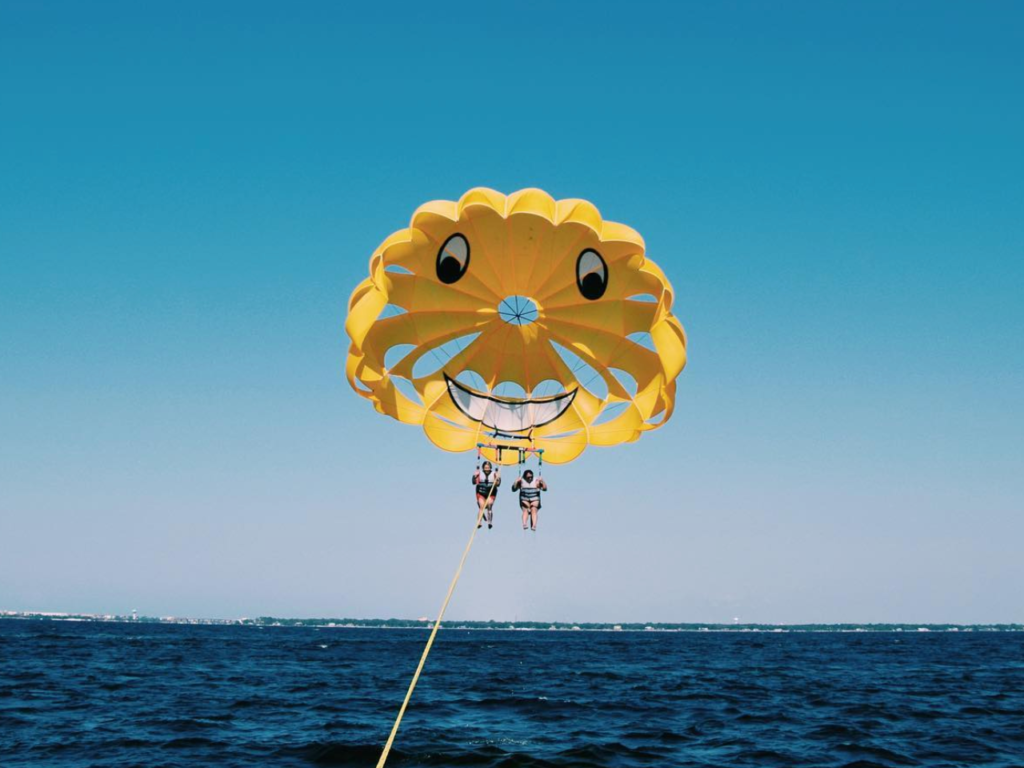 Destin Parasailing takes its guests up into the air seven days a week – weather permitting. Up to 12 riders and spectators can join each trip out onto the water, allowing your whole group to have a blast. They offer single, double, and triple rides for both adults and children over six years of age. Their trips go out every hour on the hour to give everyone a chance to experience the thrill of flying through the sky.
Sky Pirates Parasailing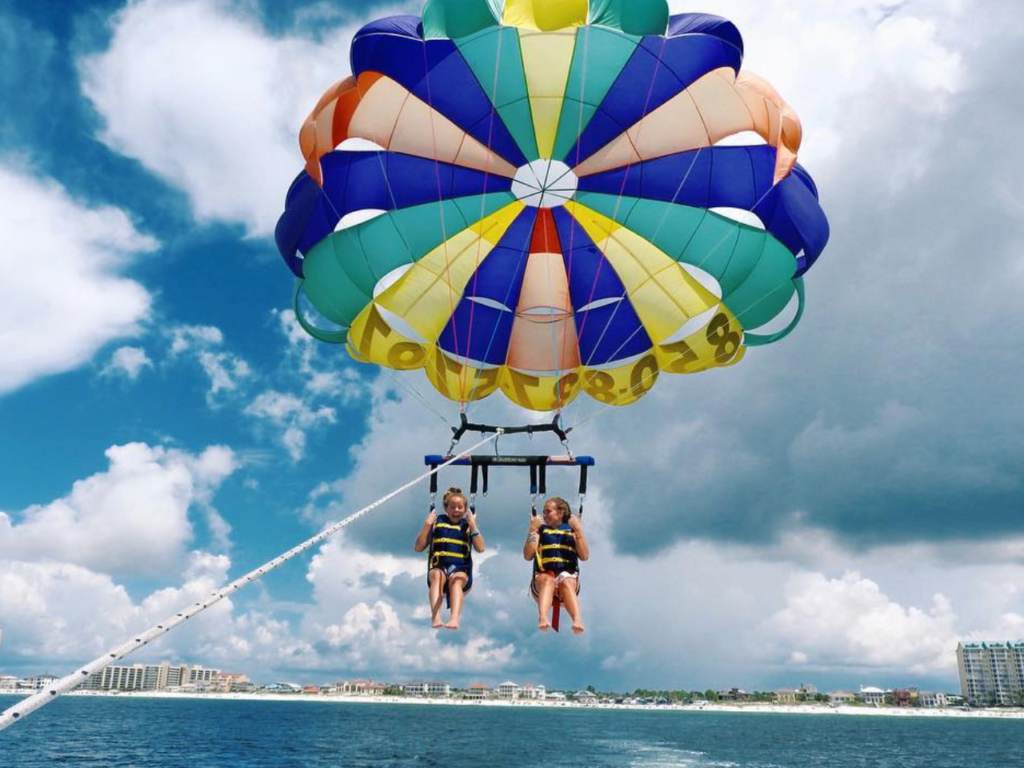 Well known as the longest parasailing trip along the Emerald Coast, Sky Pirates Parasailing lets you soar through the air for 12 full minutes at a time. Your journey starts with a free banana boat ride out to their vessel. After that, you can parasail solo or go up into the air with up to two additional riders. You'll fly at 300 to 400 feet above the water, giving you spectacular views in every direction.
Ft. Walton Beach Parasailing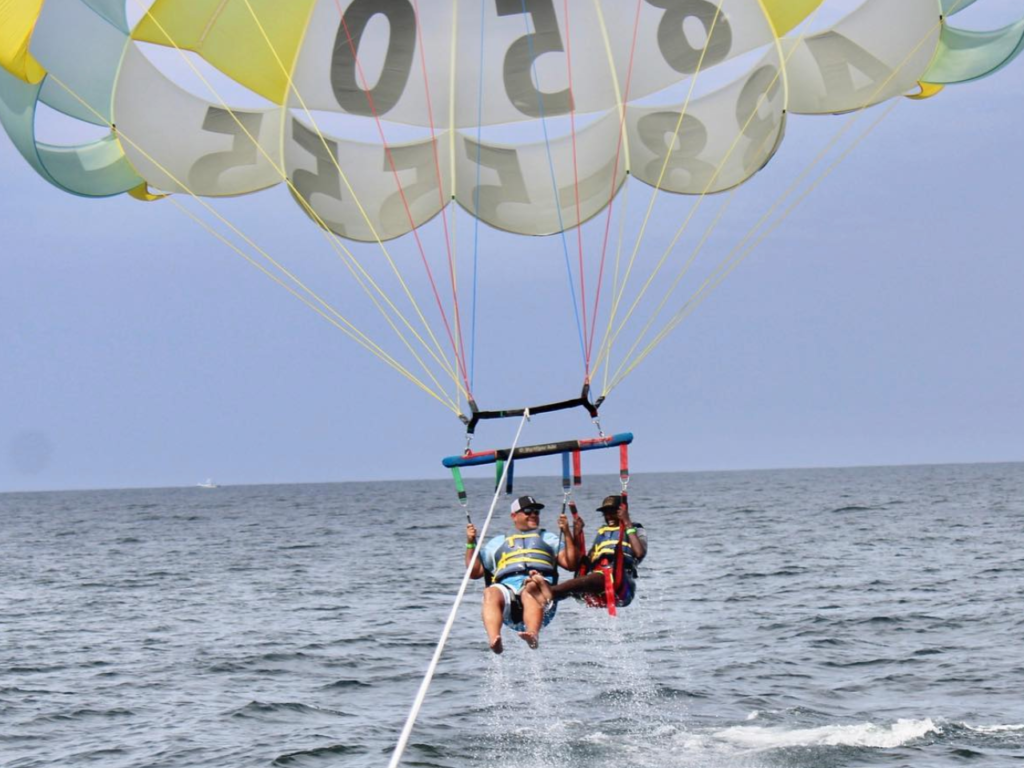 Want to see dolphins while cruising through the air and dipping down into the water? Then, the Ft. Walton Beach Parasailing experience is calling your name. Their Dipping with the Dolphins tour lets you see these magnificent creatures in all their glory while diving down to run your feet through the water. They also offer sunset parasailing rides if you prefer to simply float along while watching the sky light up in a brilliant array of hues.
Paddleboarding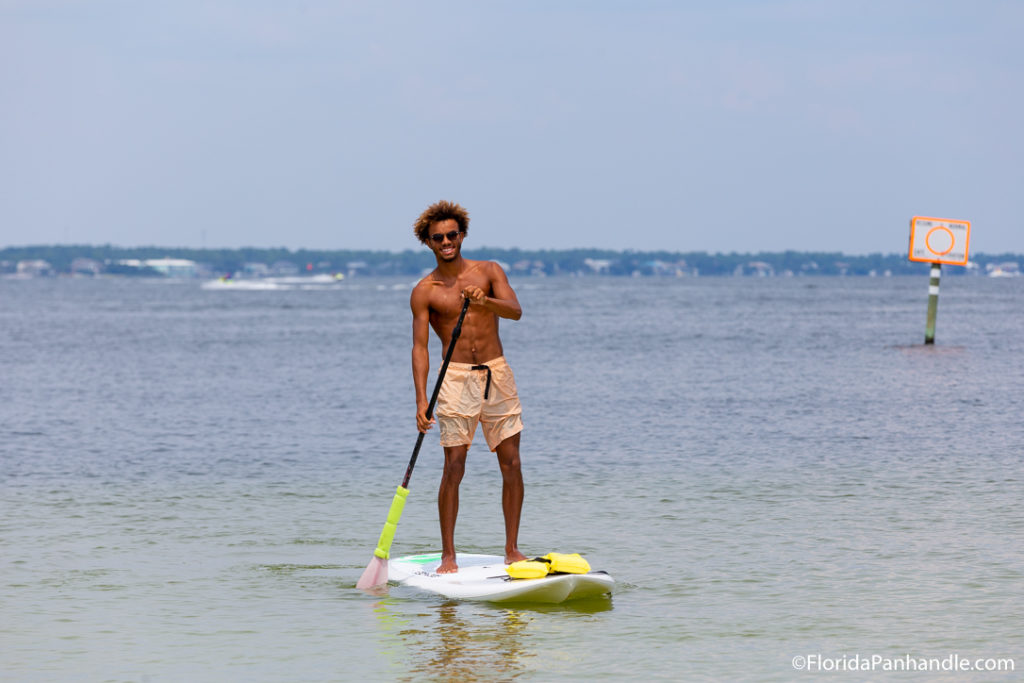 Paddleboarding around the 30A allows you to explore dune lakes, the Choctawhatchee Bay, and the Gulf of Mexico at your leisure. Just sign up for a tour with one of the following tour companies to get started.
Paddle the Bay 30A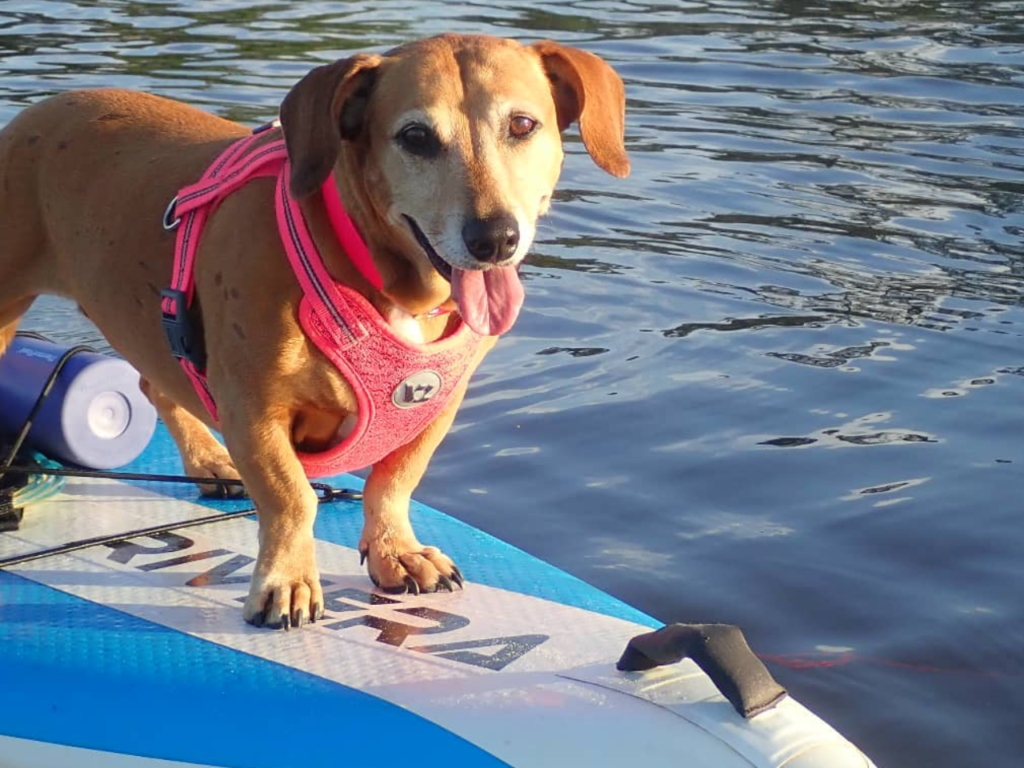 For a guided tour of the Choctawhatchee Bay, just go on a trip with Paddle the Bay 30A. You can join them for a paddle at sunset or go on their brunchtime or happy hour excursions instead. Their tour guides encourage you to soak in the serenity while gently paddling through the water at your own speed. All along the way, don't be surprised to see pelicans, rays, and many other wonderful creatures join you on your adventures.
Adventure 30A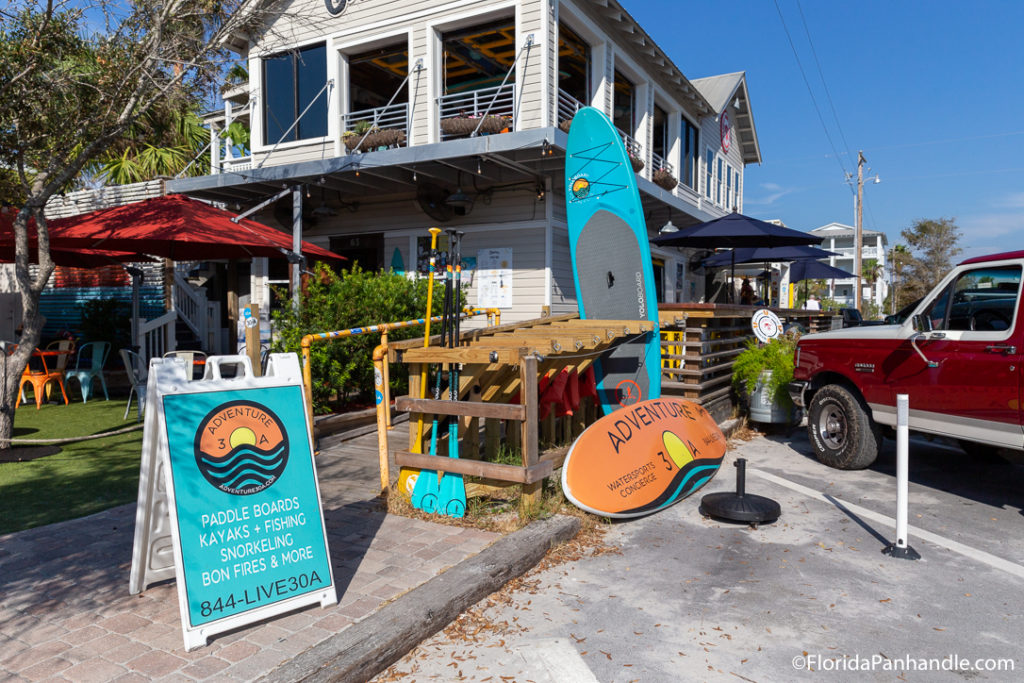 If you'd like to explore the coastal dune lakes in all their glory, you'll want to sign up for the Adventure 30A paddleboarding experience. They offer three different adventures: Sunrise Paddle Tour, Eco Paddle Tour, and Sunset Paddle Tour. Each one lets you explore the waterways along the Gulf Coast and into the Grayton Beach State Park. Bring your own snorkel mask for a chance to swim around with the marine life in your midst.
Green Fin Paddle Co.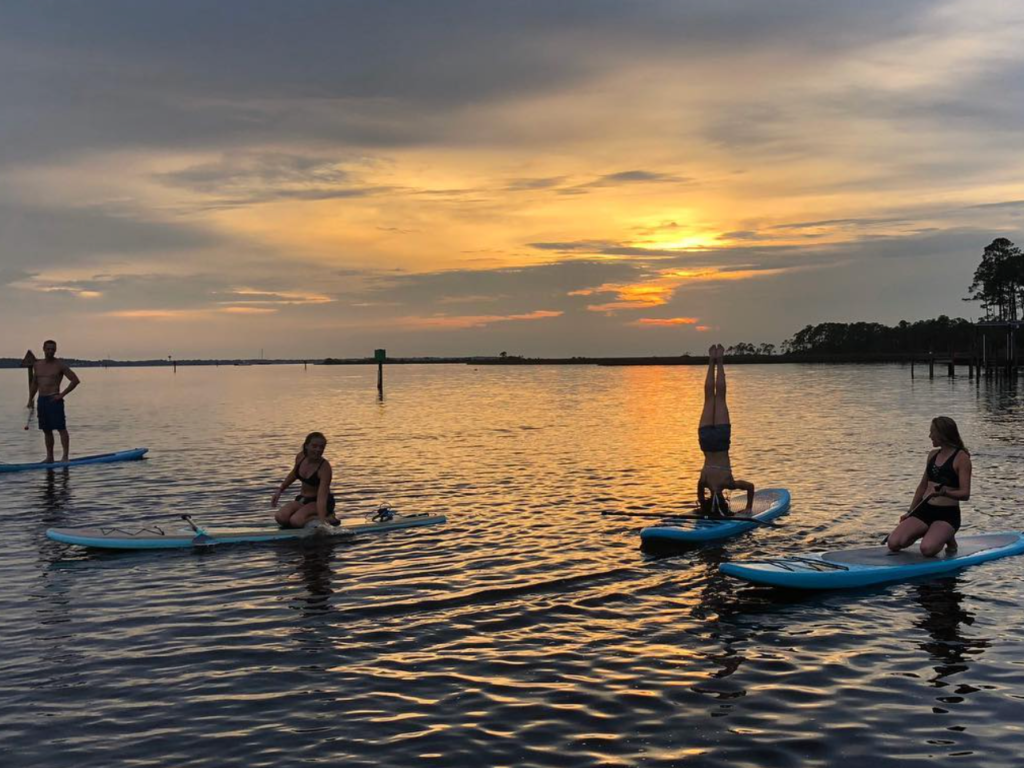 The Green Fin Paddle Co. is on a mission to show you all the best paddle spots in the 30A. From the Choctawhatchee Bay to Camp Creek Lake, their excursions let you explore all the top scenic waterways in the area. You can head out right at sunrise or sunset to see the sky change color before your very eyes. Or swing by for a midday tour to fill your whole day with fun and adventure.
Jet Skiing
There's perhaps nothing more exciting than cruising alongside dolphins while riding a jet ski. To enjoy that experience, all you have to do is sign up for a jet ski tour with any of these three companies.
Adventures at Sea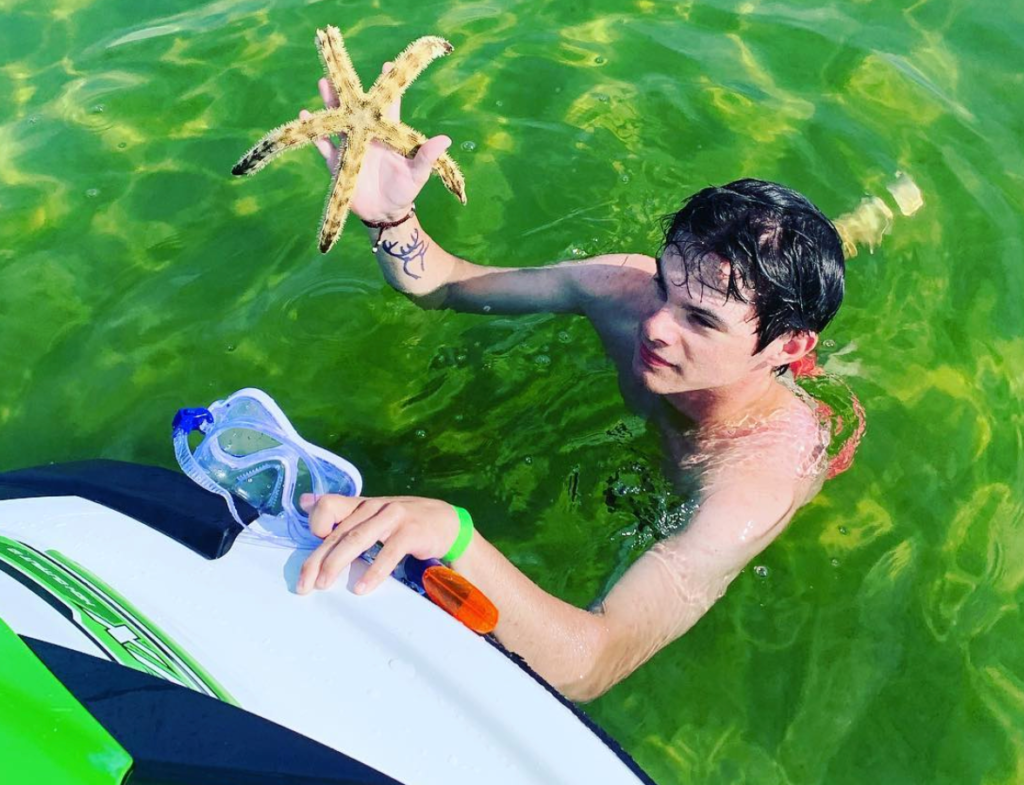 When you want to get up close to wild dolphins and watch their antics along the Gulf Coast, Adventures at Sea is here to make it happen. Their two-hour tour takes you over to Shell Island where the dolphins congregate day in and day out. Each jet ski allows two people to ride, making it easy to share the experience with a friend. Prefer to go out on your own after that? Just ask to rent their jet skis for the ½ hour.
Jet Ski Dolphin Tours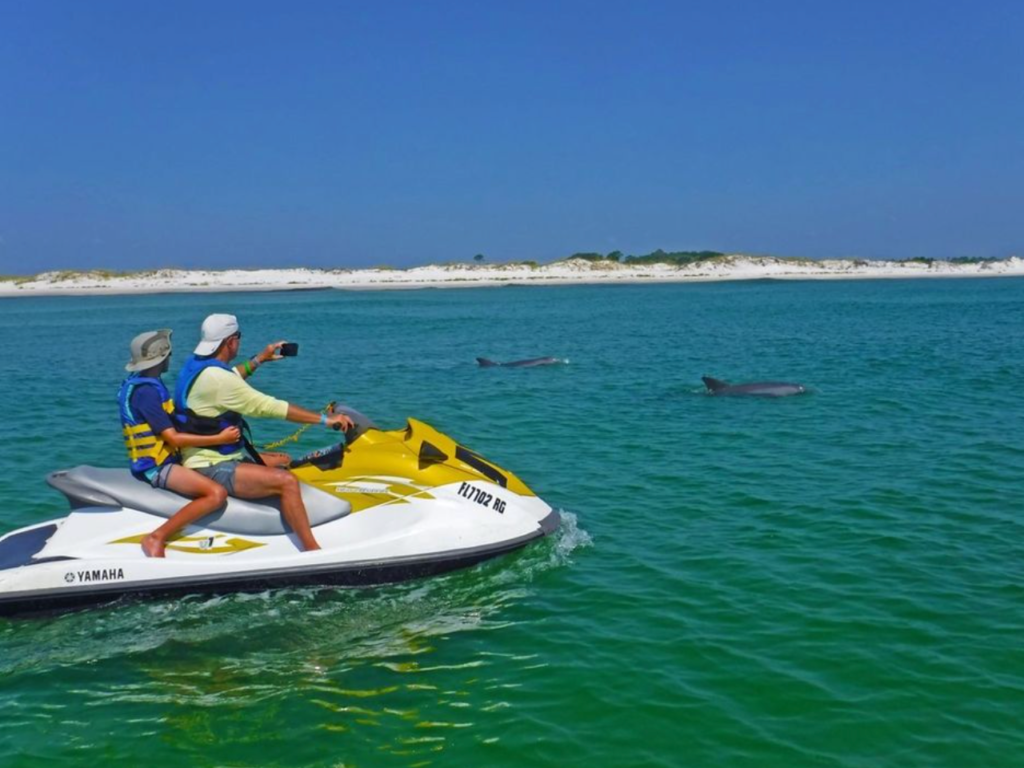 As their name implies, Jet Ski Dolphin Tours specializes in taking their guests out on the water in search of wild dolphin sightings. You'll spend two hours jetting out to Shell Island and exploring all the Gulf Coast waters in between. In addition to dolphins, you're bound to spot tropical fish, sea turtles, and rays galore. You'll even get to stop at Shell Island to walk around, go swimming and enjoy beachcombing for sand dollars, shells, and more.
AAA Jet Ski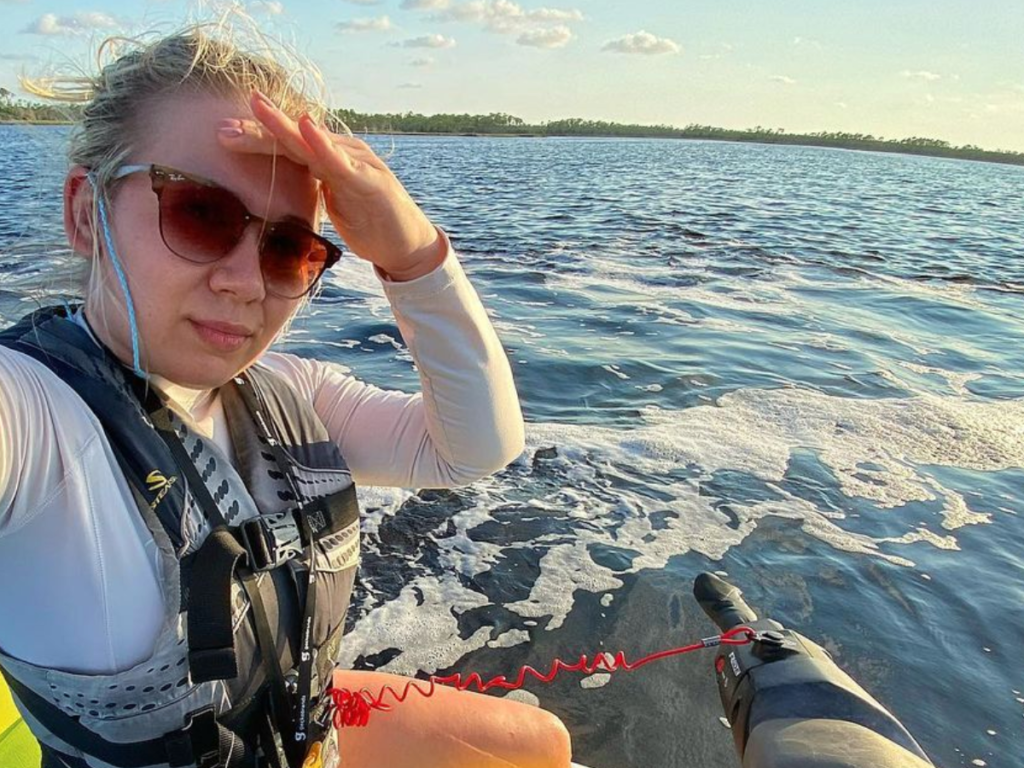 If you want to enjoy both a guided and unguided jet skiing experience, let AAA Jet Ski lead the way to fun. Their tour guides will take you out on a one-hour tour to all the most popular wild dolphin hangout points. Once you're comfortable piloting the jet ski, you'll get to spend the second-hour tooling around on your own. During that time, you can go to Shell Island, hop in the water for snorkeling fun, or simply feel the wind through your hair as you ride the jet ski at full speed.
Now that you know just which watersports tour companies to call while you're in the 30A, it's time to start planning your adventures. You'll want to call or use their online systems to book your spot as early as possible. Their schedules fill up quickly, after all, especially during the height of the tourist season. So, reserve your place as soon as you know you'll be in town to avoid missing out on all the fun. Interested in other things to do? Check out our list of fun attractions in 30A!