Pensacola Beach is an adorable (and historical) quaint town in the heart of the Florida Panhandle, and everyone who visits the area instantly falls in love every time. Pensacola is known for its seclusion, beach bars, and powdery beaches.
If you're looking to stay in the area with your furry friend, you simply cannot go wrong with these 7 pet-friendly Pensacola Beach vacation rentals!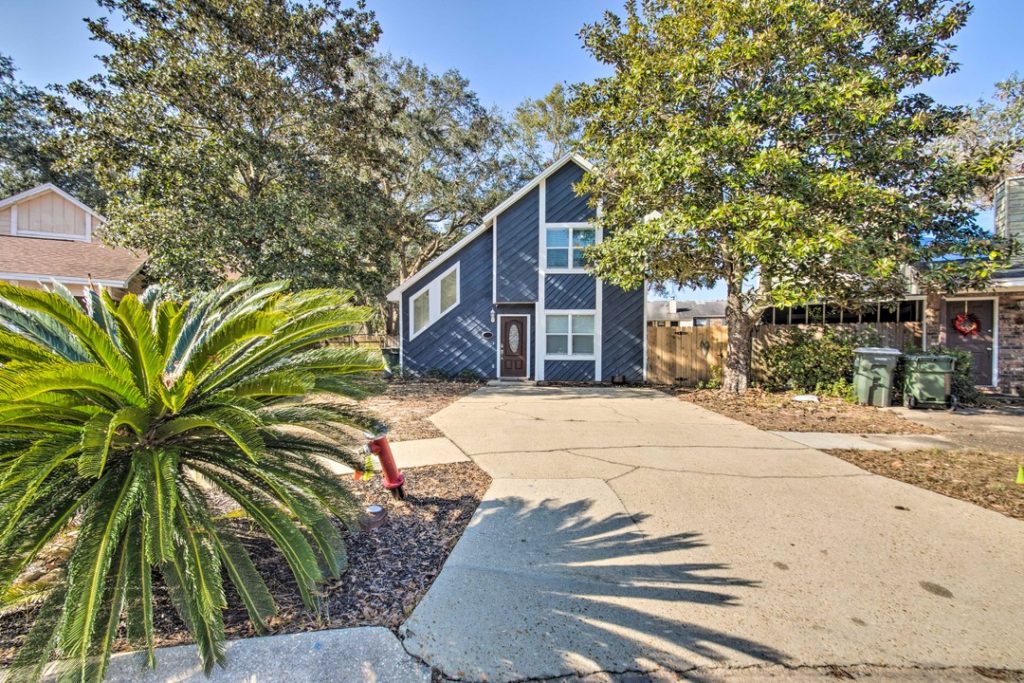 Spacious inside as well as out, you have an abundance of room to play fetch and explore with your fur friend. A-Frame Retreat is a Pensacola vacation rental large enough to fit a group of friends in with added benefits of free WiFi, a picnic area, and a large fenced-in backyard.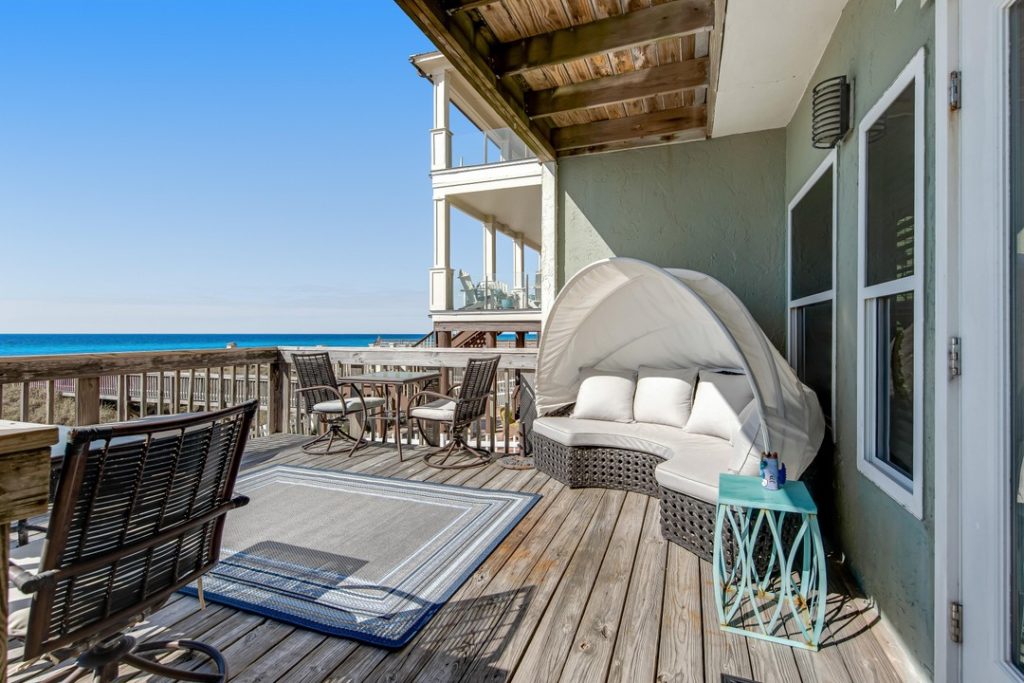 If lounging on the balcony while you watch the sunset with your pet sounds like an absolute dream, Salted Tranquility is where it's at. This pet-friendly Pensacola Beach rental not only offers a spectacular view of nature but it's also equipped with amenities like an outdoor bar and picnic table.
The picture says enough in itself, but you're absolutely going to love the spacious backyard in this Pensacola home. The interior is perfectly cozy and spacious, the backyard is fenced-in, and it's conveniently located to the Pensacola airport and Pensacola Bay Center.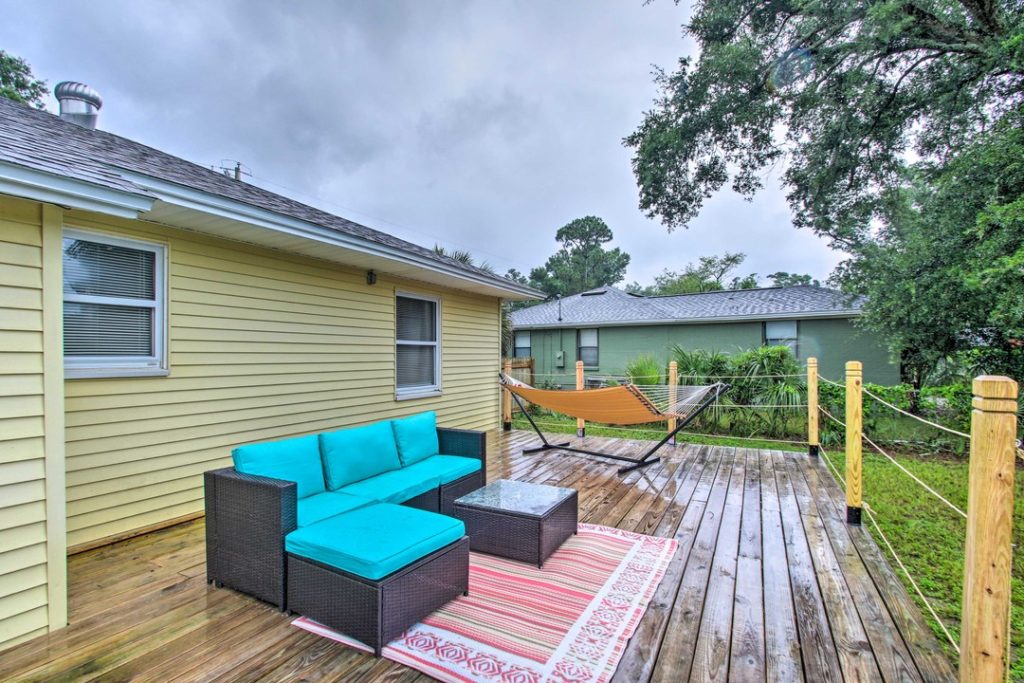 This is a true lounging Pensacola Beach home. This Pensacola Beach vacation rental not only has a hammock on the balcony with a large backyard and fire pit. Clean, spacious, and perfect for those with a fur friend.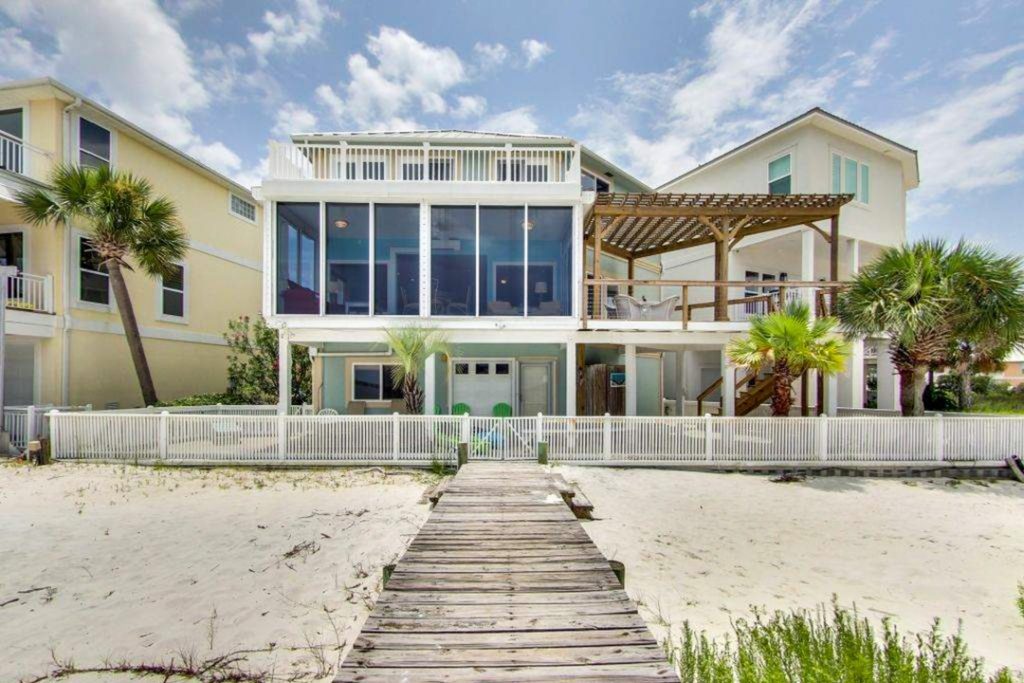 Grab a Peace of Paradise at this Pensacola Beach rental. The large deck in this home is perfect for you and your pet to lounge around in and the lower level deck offers private access to the boating dock. Cruise around on the waters with your furry friend or cozy up inside in the spacious living room as you watch your favorite movie!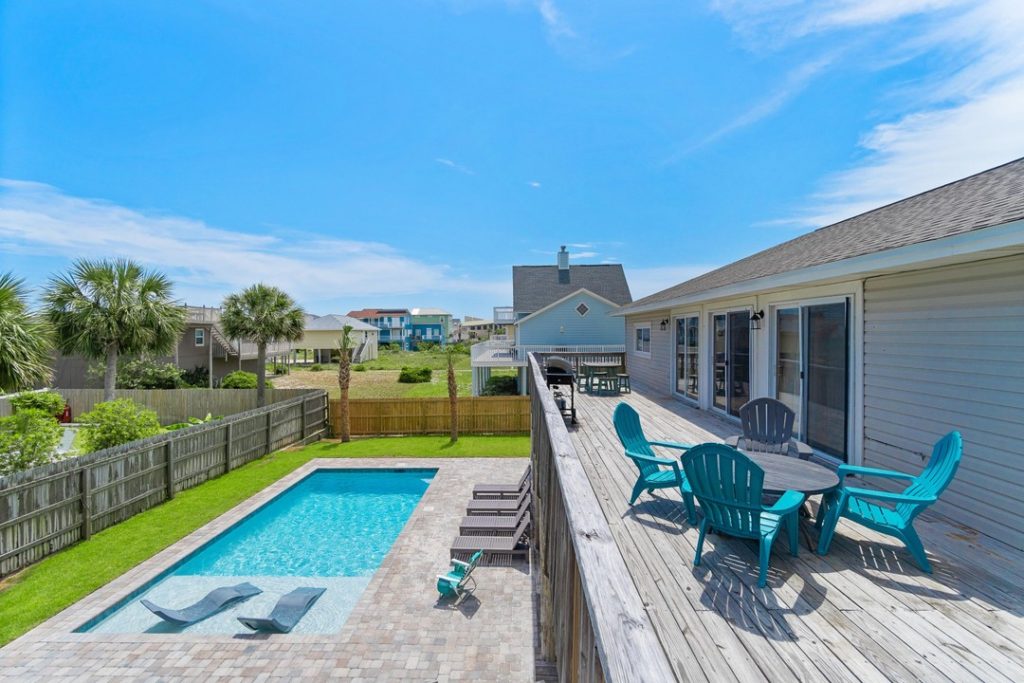 Step down into the pool while your pet runs around the yard and then soak up the sun on one of the lounging chairs! Sun and Sand Retreat is a short distance from the beach and offers a convenient location for shopping experiences and restaurants. This Pensacola Beach home is spacious, clean, and absolutely adorable.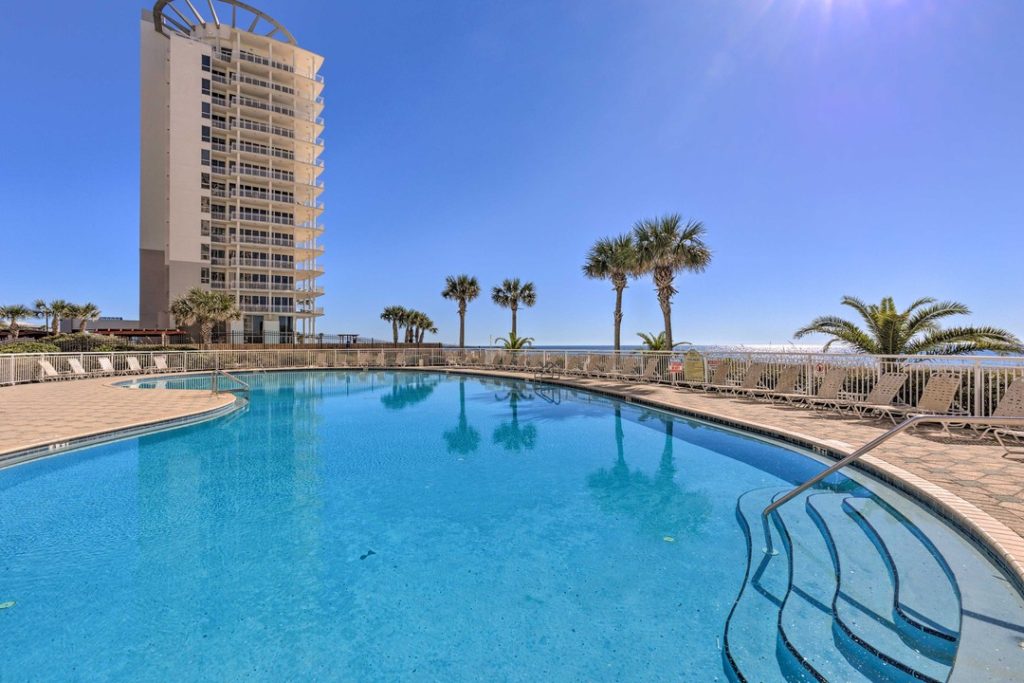 If you're more of a condo person and less of a home person, the Oceanfront Corner Unit on Perdido Key offers pet-friendly stays! Enjoy the large pool as you look out upon the beach or simply sit in the sunroom as you enjoy your morning coffee. This condo is large and still offers luxury even though it isn't a separate home.
Whatever you may fancy, you can never go wrong with choosing a fun Pensacola Beach vacation rental for you and your pet. You're both bound to make special memories while you soak up the sun and lounge around in the pool or at the beach!