Pensacola, Florida makes an amazing launchpad for scuba diving. The Emerald Coast boasts a rich array of dive sites, not least a heck of a lineup of wrecks and other artificial reefs. In this guide, we'll point you to a number of ace local Pensacola diving charters that can reveal the mesmerizing underwater world awaiting beyond Pensacola Pass.
Before we "dive" in (sorry!) spotlighting those operators, let's quickly sketch out some of that underwater world highlights!
Fabulous Pensacola Diving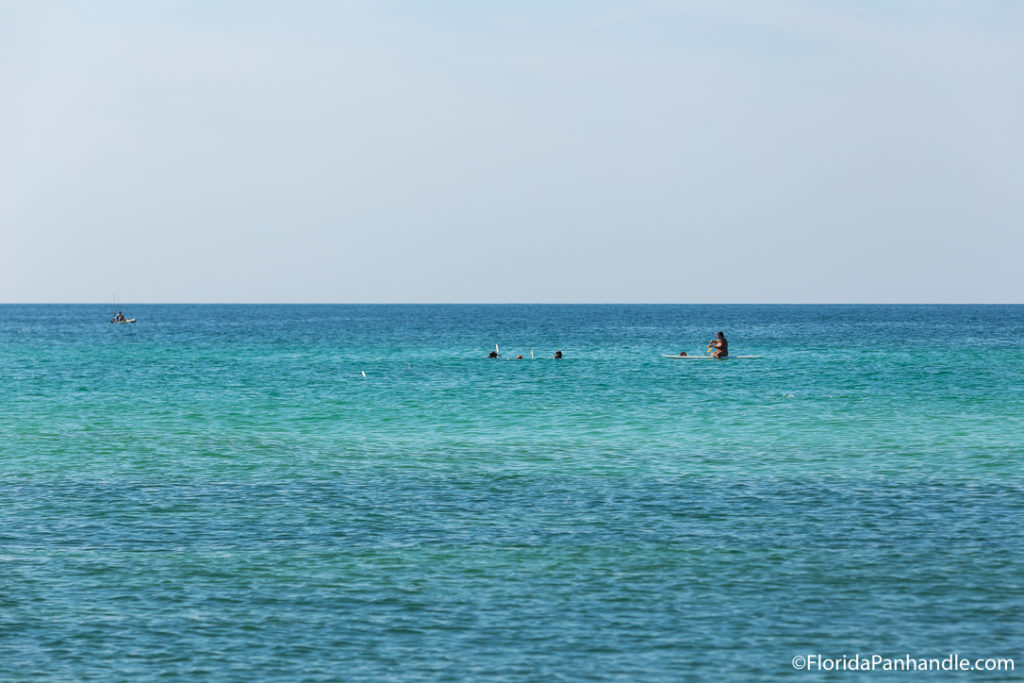 The Emerald Coast offers a high-profile draw for divers. The official Florida Panhandle Shipwreck Trail serves up some of the best scuba scenery in the Sunshine State.
This network includes such sites as the San Pablo (or "Russian Freighter"), which boasts quite the backstory: torpedoed by a U-boat in Costa Rica, raised and transported to Pensacola, then exploded off the coast in a covert U.S. military operation in August 1944.
Divers exploring the intentionally sunk oil-rig supply ship the Pete Tide II, meanwhile, can marvel at throngs of spadefish, minnows, and amberjack in the swim-through pilothouse, while keeping an eye peeled for wahoo and bigger fish nearby.
But no local wreck—indeed, no dive site of any kind—is better known than the USS Oriskany, spoken of reverently as the "Great Carrier Reef" or the "Mighty O." The biggest vessel anywhere in the world sunk to form an artificial reef, this 911-foot aircraft carrier served in the Korean and Vietnam wars. While it lies at a 220-foot depth, much of its enormous island is accessible to recreational divers. The Oriskany regularly lands on lists of the best dive sites in the world, given its sheer size and uniqueness—plus the sealife that congregates here.
Besides the wrecks and other artificial reefs, Pensacola-based divers can also check out Gulf of Mexico limestone reefs and ledges on "natural-bottom" dives.
Area diving can turn up sightings of any number of marine creatures, from groupers and barracuda to sea turtles and sharks. (Even whale sharks, the biggest fish in the sea, are occasionally spotted.)
And speaking of creatures, some dive charters include spearfishing trips among their offerings, targeting such coveted gamefish as red snapper, mangrove snapper, and amberjack. Or try your hand hunting red lionfish: an invasive species threatening Gulf of Mexico ecosystems. Lionfish hunting helps tackle this major ecological problem—and also yields an astonishingly beautiful catch that happens to make for excellent eating!
Pensacola Diving Charters
Now that we've whetted (or shall we say "wetted?") your appetite, let's take a look at a few of the standout dive operators running charters out of Pensacola. Their U.S. Coast Guard-certified captains and experienced divemasters and deckhands deliver reliably rewarding—and always safety-focused—experiences out on that glittering Gulf off the Emerald Coast's sugar-sand beaches.
Emerald Ocean Dive Charters (3009 Barrancas Ave, Pensacola, FL)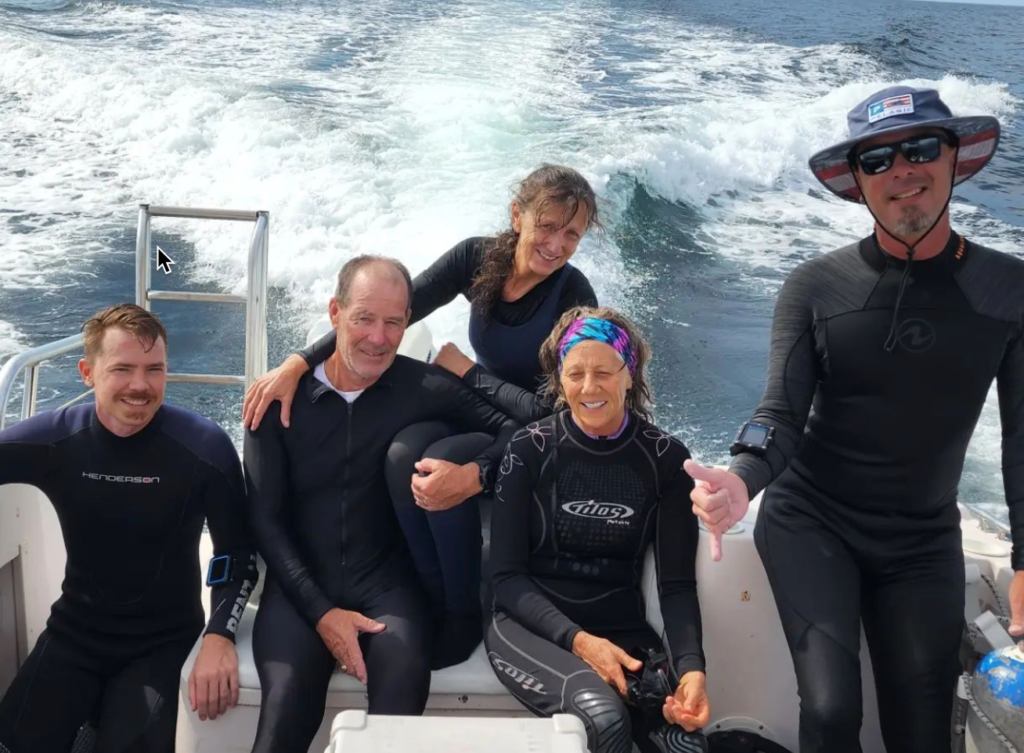 Established in 2017, Emerald Ocean leads charters aboard its 28-foot Grady White Sailfish dive boat, the Stacie Nicole, powered by twin 250 Suzuki outboard engines and offering a custom-built dive ladder and tank racks. There's also a pair of capacious fish boxes onboard for spearfishing, among the activities available to clients.
Captain David helms the Stacie Nicole, which accesses many of the leading Emerald Coast dive sites: from the Oriskany to the Joseph L. Meek Liberty Ship.
Viking Diving (3009 Barrancas Ave, Pensacola, FL)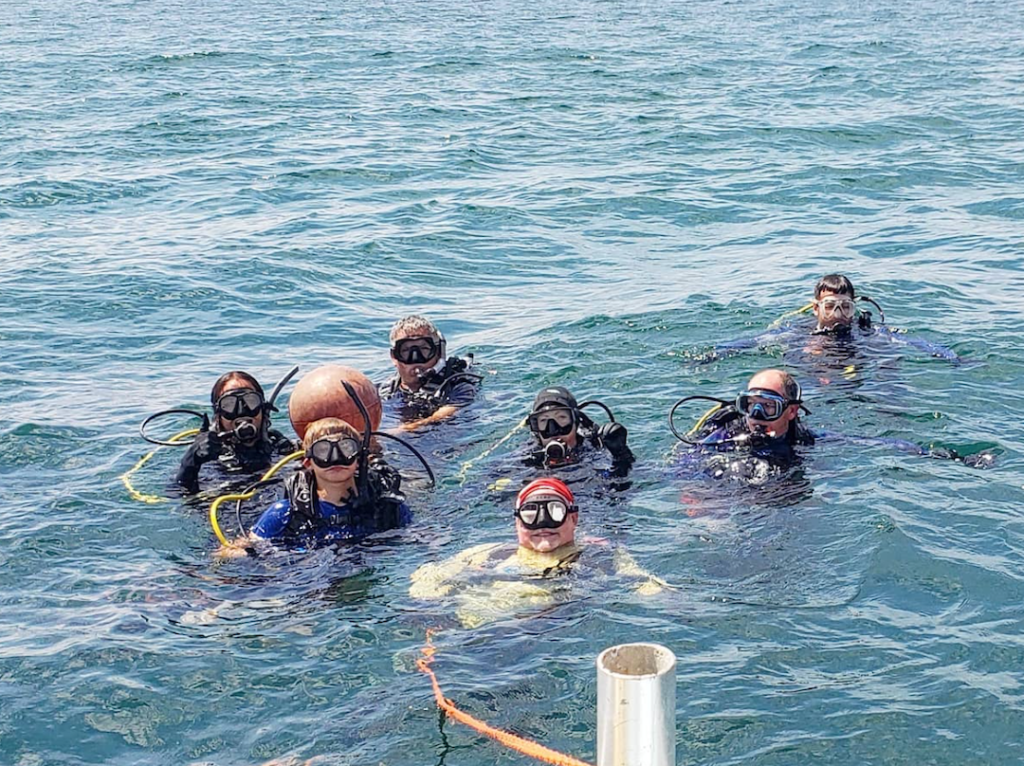 Captain Ron and his veteran divemasters take clients to outstanding Pensacola-area sites, from the famous shipwrecks to the Fish Haven Pyramids and the Dutch Banks. Viking Diving's trips, which include inshore, mid-shore, and offshore dives, play out aboard the Rylee Allen, which can also take passengers on snorkeling adventures, sunset cruises, and dolphin-watching excursions.
Viking Diving also rents and sells scuba gear.
Niuhi Dive Charters (10121 Sinton Dr, Pensacola, FL)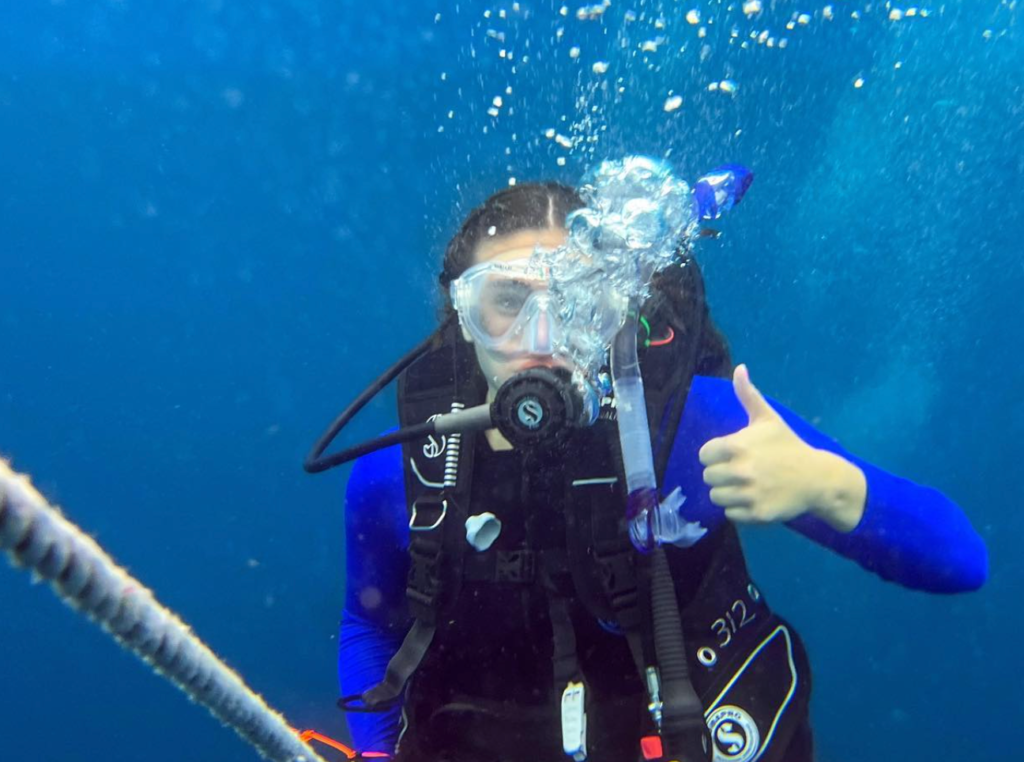 Named after the Hawaiian word for tiger shark, Niuhi Dive Charters runs its diverse array of charters—everything from beginner diving to technical and advanced diving, plus spearfishing and lionfish-hunting—via the 30-foot Kelly Rae catamaran. You'll find a freshwater shower onboard alongside tank storage, a dive ladder, and other customized diving features.
Captain Andy heads the Niuhi Dive Charters crew, which can introduce you to everything from the Florida Panhandle Shipwreck Trail wonders to natural-bottom attractions such as Paradise Hole and Greens Hole.
H20 Below (10121 Sinton Dr, Pensacola, FL)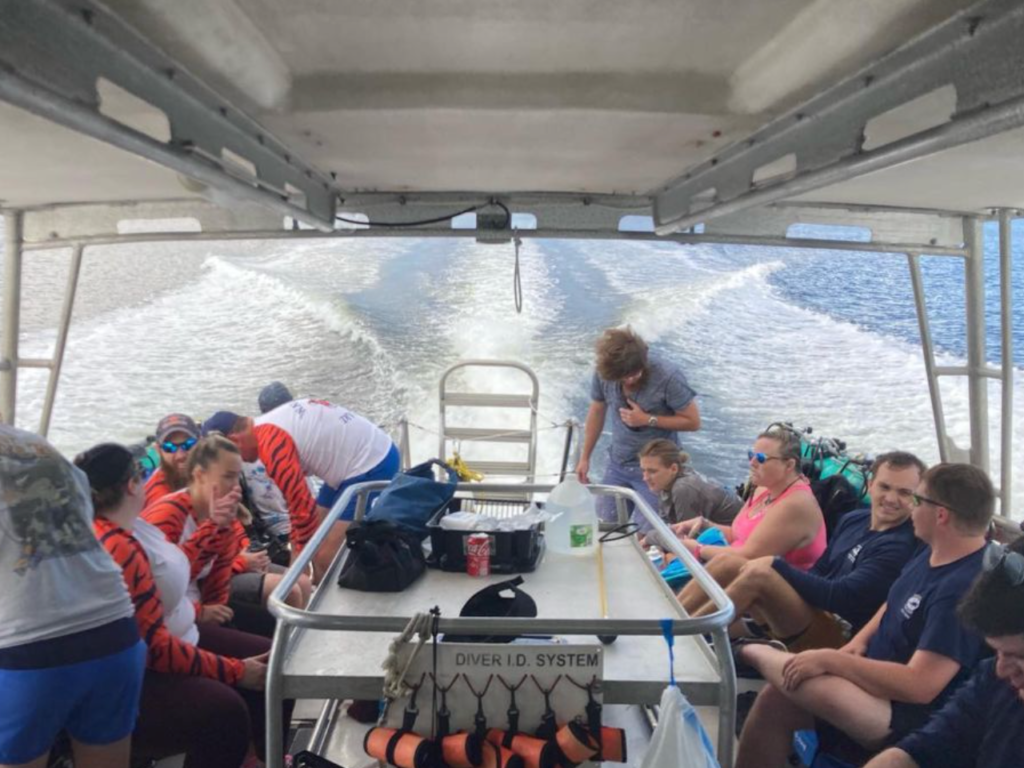 Captain Doug, meanwhile, is in charge of the 36-foot, Tier 2 engine-powered Newton dive boat called the H20 Below, hosting up to 24 divers and is inspected each and every year by the U.S. Coast Guard.
H20 Below not only runs a wide array of nearshore and offshore dive charters (including night dives!) but also offers scuba courses for a variety of experience levels and certifications.
Dive Beneath Pensacola's Gulf of Mexico Waters With the Perfect Charter
Amazing as it is to simply kick back on the blazing white sands of Pensacola's beachfront, or sample the world-class quality of its saltwater angling, you can take your Emerald Coast getaway to a whole other level by doing some diving!