When visiting Panama City Beach with your kids, you can go well beyond the sandy shores in your pursuit of fun. Although you'll definitely want to visit the beach for at least a few hours, there are many other amazing PCB activities for kids to enjoy. Wondering just where to set your sights when the calls of "I'm bored" fly your way? Here's a look at the top places to go when you need to keep kids well-entertained on your trip.
SkyWheel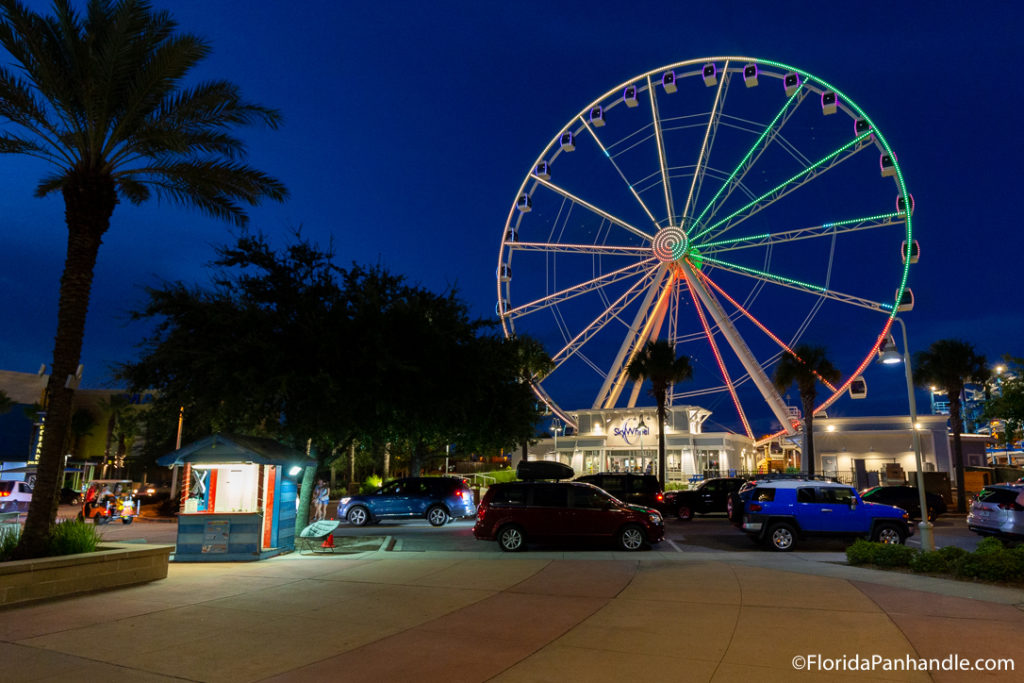 To give your kids the view of a lifetime, take them up on the SkyWheel observation wheel. From the comfort of the fully enclosed gondolas, you'll get to see all of PCB from 200 feet up. Once you land back on the ground, be sure to buy a couple of souvenir photos to take home a keepsake to treasure.
After that, take your kids over to the rope course to work off their energy. On the course, they'll get to climb cargo nets, cross suspension bridges, and more while held tight by the full-body harness. Once they're tired out, your kids can fuel back up for mini golf fun at the snack shack and then putt through the 18-hole course.
WonderWorks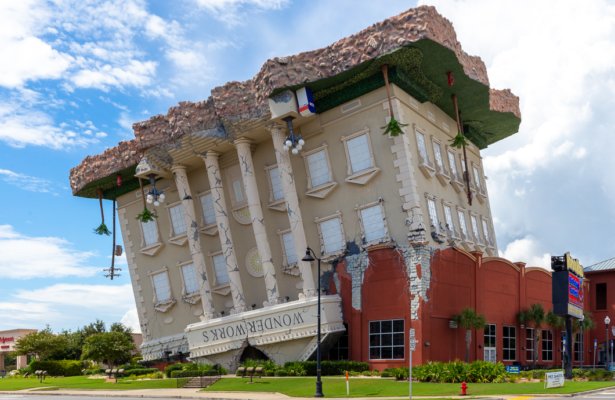 When you want to sneak a ton of education into your entertainment, just take a trip to WonderWorks. Across their 35,000-square-foot amusement park, they have more than 100 interactive exhibits for kids to explore.
While enjoying the hands-on exhibits, your kids can learn about:
Extreme weather
Space
Light and sound
Mechanics
Art
In the Physical Lab, they can even see what it's like to lie on a bed of 3,500 nails, create monster bubbles, and use a pulley system.
On top of that, there's a laser tag arena complete with a blacklight maze and indoor ropes course. The real star of the show is the Space Fury 360, however, which combines the fun of bumper cars and laser tag while putting you in a gyro.
Zoo World Zoological Conservatory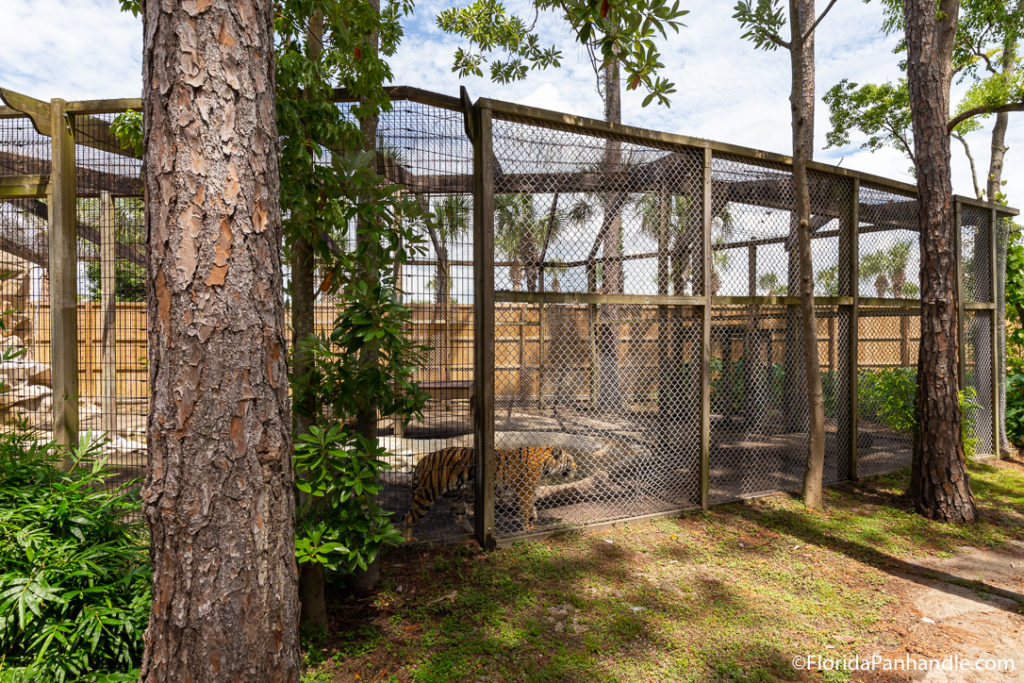 For a deep dive into the animal world, there's perhaps no better place in PCB than the Zoo World Zoological Conservatory. Across their cozy zoo, they have wild animals of all kinds, including lemurs, sloths, giraffes, alligators, and kangaroos.
Your kids can not only see the creatures in their well-constructed habitats, but also feed, pet, and experience the animals up close. The animals will eat right out of their hands, while the keepers tell your group all about each creature.
Kids especially love the Budgie Bush-Walk Aviary where they can sit amongst hundreds of colorful birds. Just make sure to buy them budgie sticks, so the birds will come down and sit on their fingers while nibbling on the birdseed treats.
Gulf World Marine Park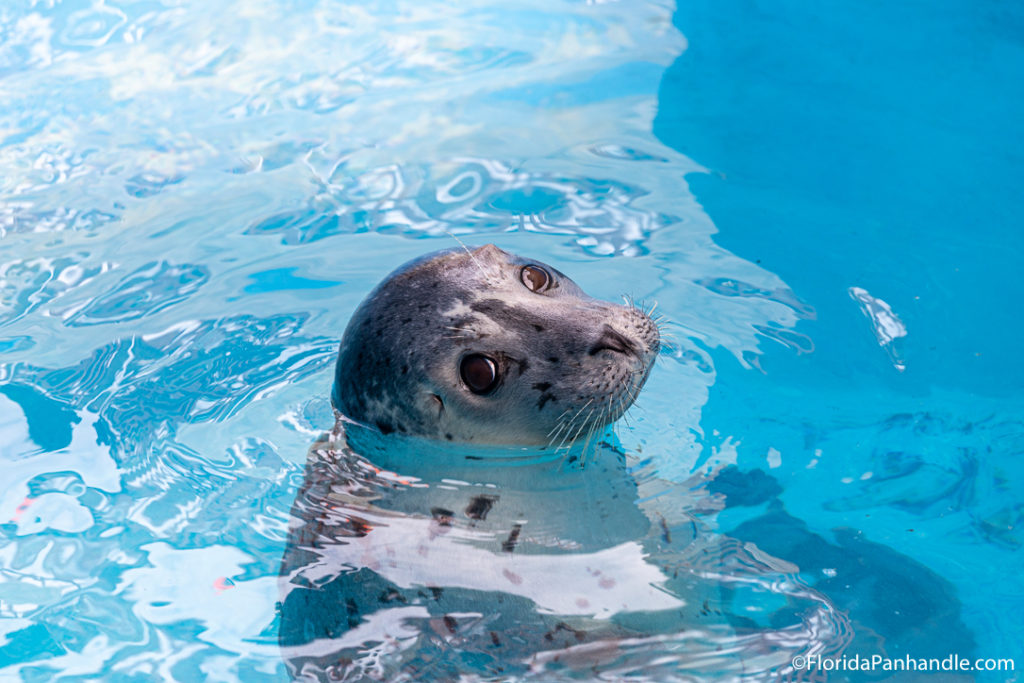 For a unique look under the sea, just take your kids over to Gulf World Marine Park. Through their daily shows, kids can learn all about dolphins, sea lions, stingrays, and so much more. They even have a Feathers & Friends Show where skilled trainers bring in their dogs, cats, birds, reptiles, and other creatures to show off their tricks.
If they want to get even closer, they can join the meet and greet experiences with their animals of choice, including penguins and harbor seals. Want to go all out? Just sign up to have your kids swim with the dolphins or act as an honorary trainer for the day.
For a full day of excitement, this park offers a VIP Sea Life Experience. Upon signing up, your kids can choose between all the swims, encounters, and meet and greets to spend quality time with their favorite marine creatures.
Shipwreck Island Waterpark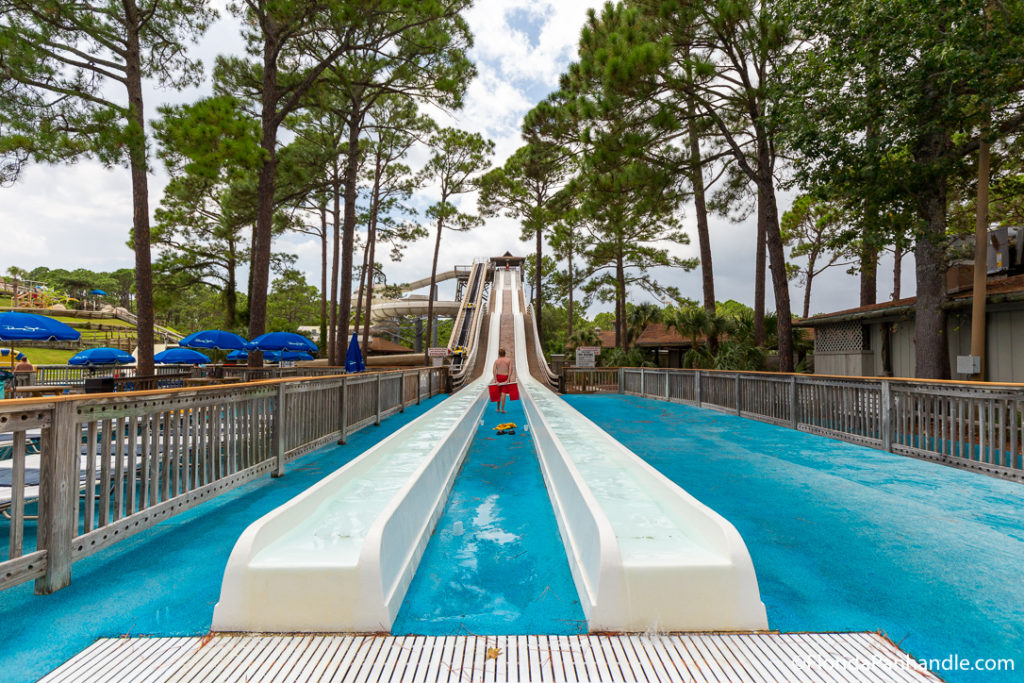 Your kids can stay cool while having the time of their lives at Shipwreck Island Waterpark. Across their park, they have a variety of low-key and thrilling attractions for kids of all ages. For the little ones, there's the Ocean Motion Wave Pool, The Great Shipwreck, and Lazy River. Older kids have even more rides to consider, like the Tree Top Drop, Zoom Flume, and Raging Rapids.
When their energy starts to wane, take everyone to the center of the park for a meal at the Ship's Grill or one of the other snack shacks onsite. After resting up for a bit, everyone can return to their favorite rides for another go. Then, you can return to the center pavilion for ice cream before hitting the road in search of even more PCB fun and excitement.
Coconut Creek Family Fun Park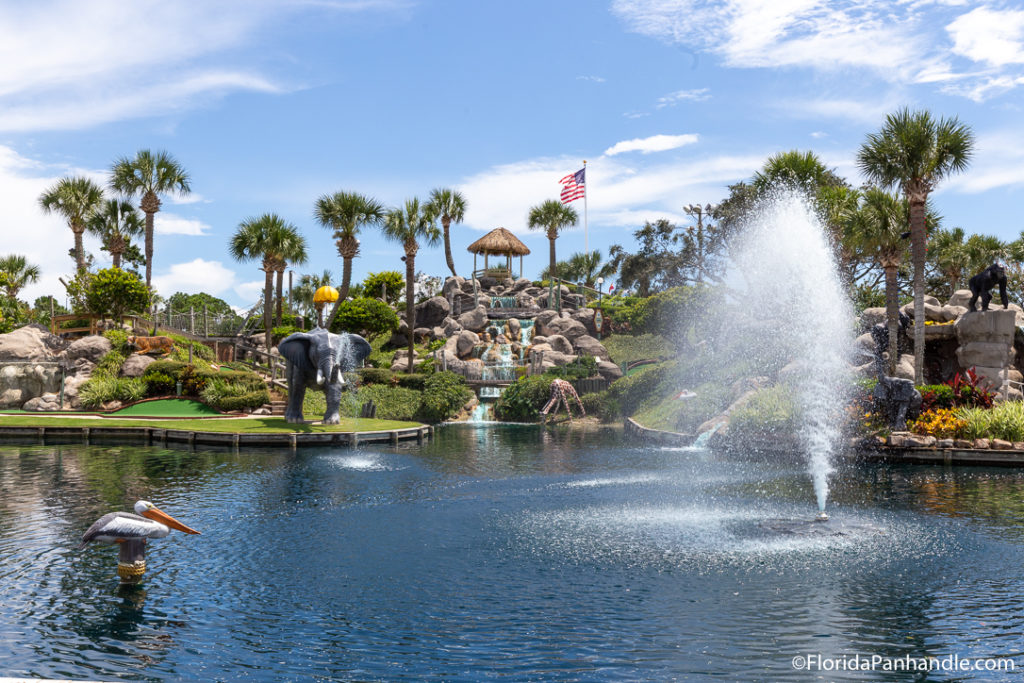 At Coconut Creek Family Fun Park, your kids get a chance to put on their thinking caps while stretching their legs. They can start their adventure by tackling one of the two tropical mini-golf courses that meander across the park. The beautiful course design allows even the youngest in the group to participate, while the imaginative obstacles and water features keep things interesting for everyone.
After playing through the course, your kids can get their wiggles out by trying to work through the humongous Gran Maze. With a football field's worth of space, this maze keeps kids moving through the twists and turns until they're all tired out. After that, they can play the games at the end, like Monkey Ring Toss, or head out to try the other tropical mini-golf course.
Sea Dragon Pirate Cruise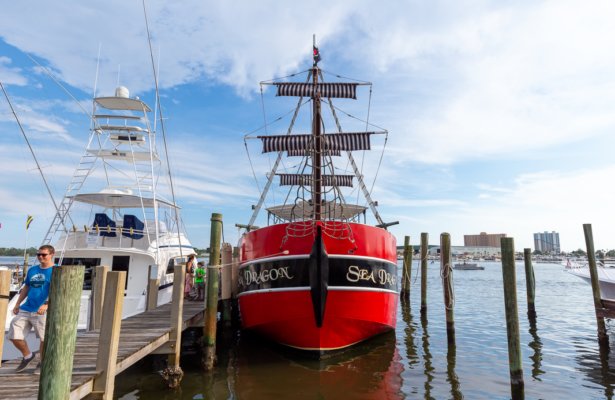 For a chance to go back in time and enjoy swashbuckling adventures, nothing else will do but the Sea Dragon Pirate Cruise. On this two-hour trip, you get an amazing view plus a chance to sing along with the crew as they belt out old pirate shanties.
Plus, they keep the kids entertained throughout with exciting pirate activities, including reading treasure maps, finding sunken treasure, and firing the kid cannon. In between all the fun, you can head over to the snack shop for drinks and food, plus awesome pirate swag. Dolphin sightings are common, so keep your eyes peeled for the marine life trying to join the fun.
As you visit each of these PCB activities for kids, you'll likely come across at least a few fan favorites. You can then take note of the top options and visit them on your future trips to Panama City Beach. And who knows? Maybe they'll even become an integral part of your family traditions, keeping the visits going through the generations.