Seafood is a big deal on the Emerald Coast — and especially in Panama City Beach. While oysters, crab, and grouper can be enjoyed in simple shacks and fancy restaurants alike, these local favorites are best eaten while viewing the Gulf waters in which they originated. Many of the area's top restaurants are situated on or near the beach, which delivers an extra element of fun. Don't hesitate to stop by the following favorites:
Sharky's Beachfront Restaurant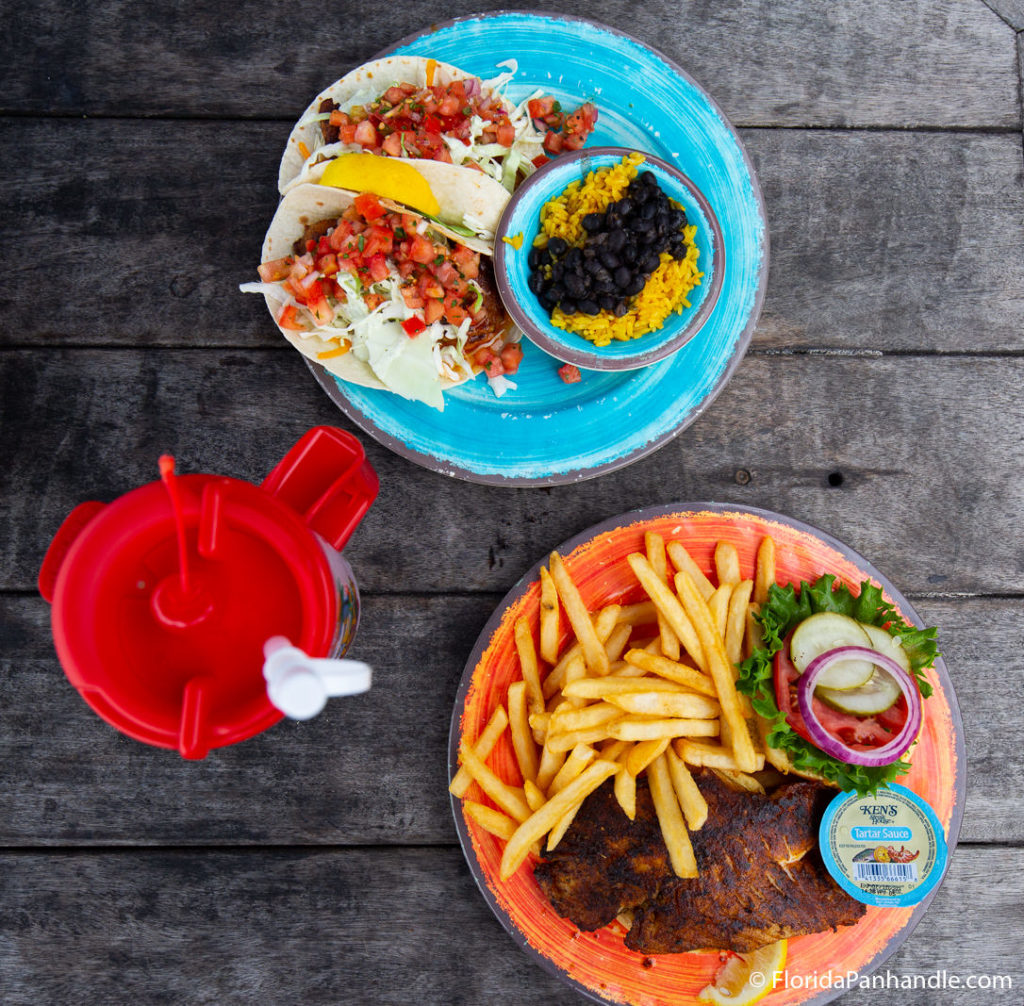 Home to a huge Tiki hut, Sharky's brings tropical flair and party vibes to Panama City Beach's culinary scene. Seafood, bar fare, and exotic drinks dominate the menu, which offers something to keep almost anybody happy. If you're lucky, you'll arrive in time for live music, which you can enjoy alongside a margarita as you relax on the patio. No matter when you visit, however, you'll be awe-struck by the view, featuring the iconic white sand and clear water of PCB.
Harpoon Harry's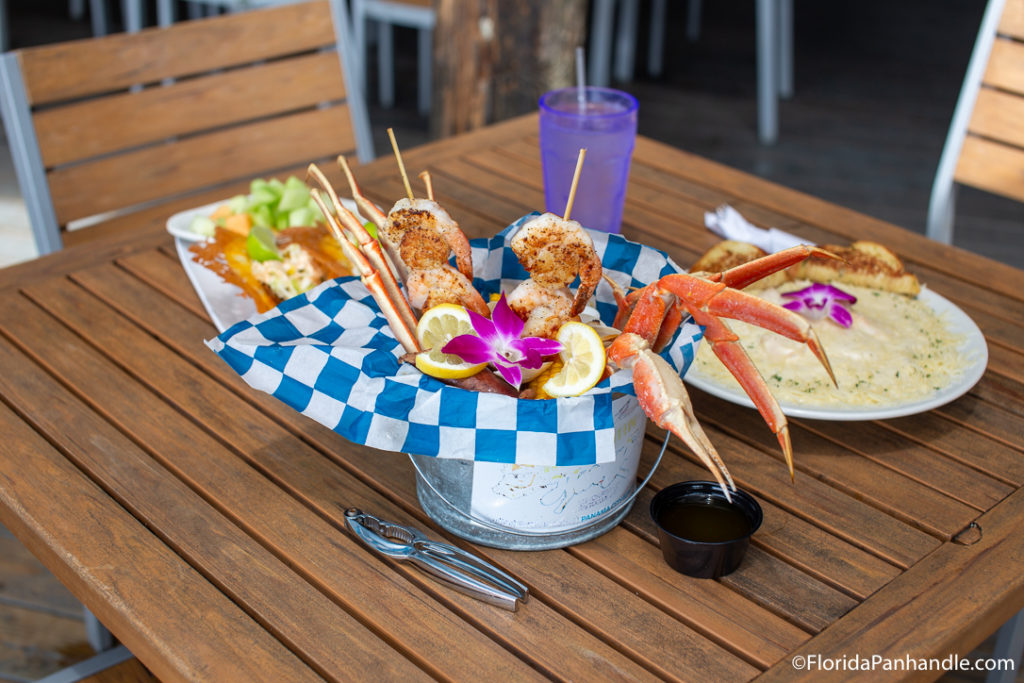 If your dream beachfront restaurant visit includes sizable portions of wonderfully greasy appetizers, you'll feel right at home at Harpoon Harry's. Like Sharky's, this local favorite is known for its vibrant atmosphere. Every visit feels like a party — especially when you hang out on the patio, where you'll enjoy not only great conversations with locals and vacationers alike, but also a panoramic view of the beach. You'd best arrive with a sizable appetite, as the seafood portions are huge.
Barefoot Hide-A-Way Grill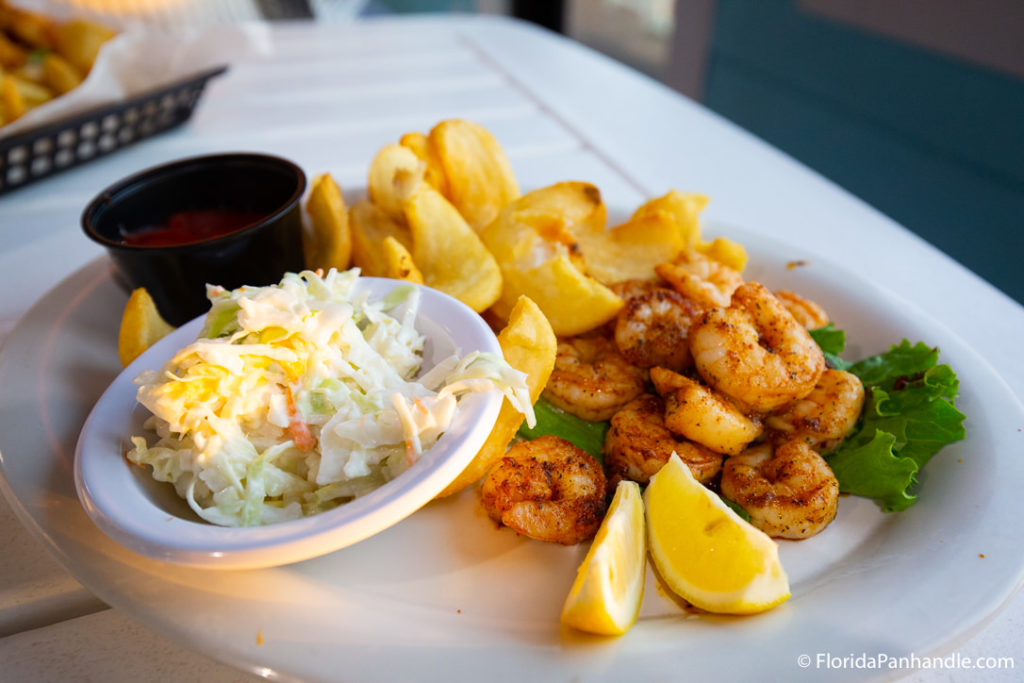 One of the multiple excellent Barefoot restaurants located in Panama City Beach, the Hide-A-Way Grill provides the perfect escape from everyday life. The restaurant has a casual atmosphere, but its staff members are serious about providing quality cuisine and attentive service.
Best of all: as the restaurant's name implies shirts and shoes aren't actually required. Hence, Barefoot's appeal to casual visitors arriving after a long day in the sun. No matter how beachy your attire, you'll feel right at home as you take in expansive views from the comfort of the patio. Stop by for a hearty breakfast or to take in the sunset alongside a mouthwatering appetizer.
Runaway Island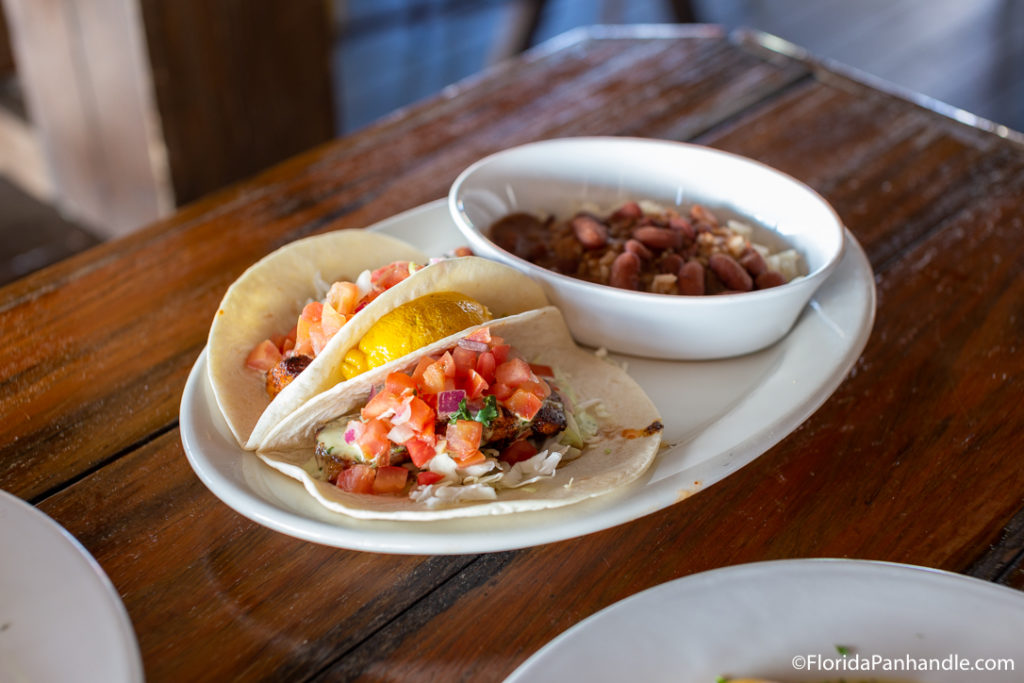 Escape to Runaway Island, where you'll find an inviting atmosphere both inside and out. While the restaurant's interior provides two beautiful floors of dining space, the most fun can be had on the deck, which includes a boardwalk extending all the way to the beach.
Given the scope and beauty of this location, it should come as no surprise that it is regularly called upon to host wedding receptions and other special events. No matter the size of your party, however, you can expect friendly service and delectable seafood. Order a cold beer and take in the views as you relax just steps from the sand.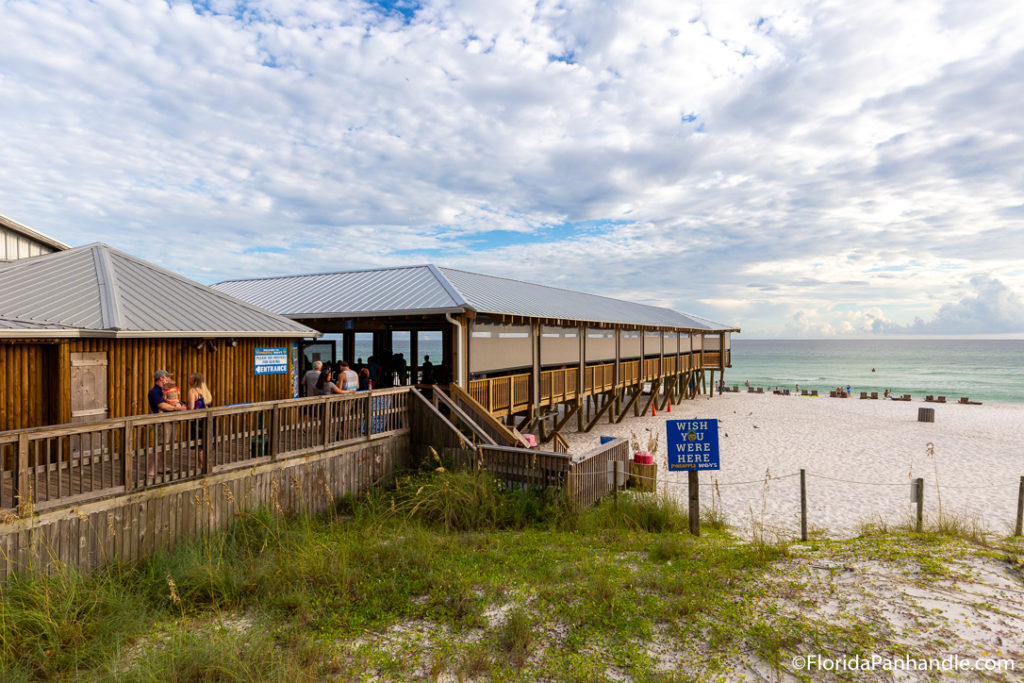 It's easy to get hooked on this PCB favorite, where you'll find delightfully fresh seafood and even better vibes. Conveniently located near the pier, this restaurant provides a unique view that includes not only the Gulf but also the hustle and bustle of one of the Emerald Coast's most vibrant enclaves. You'll appreciate the scenery of course, but also the feel of the Gulf breeze, and, if you visit during the weekend, live music that will have you tapping your toes in no time.
Pineapple Willy's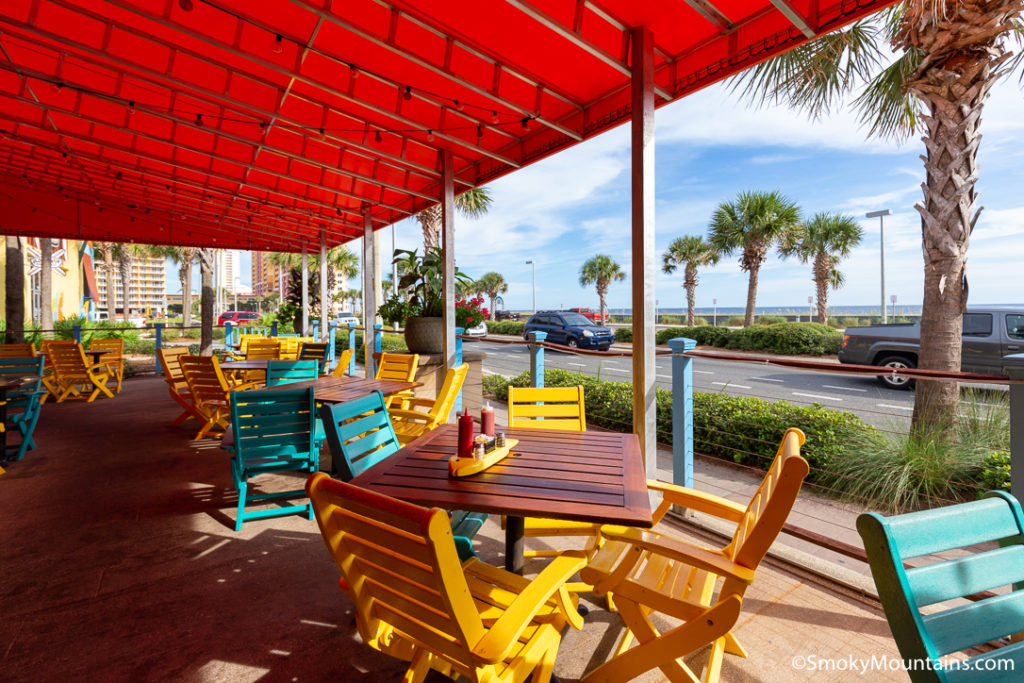 The big-screen TVs at Pineapple Willy's never fail to attract an audience, but the real show can be found on the patio, where you and your companions will gaze in awe at the white sand, and if you're lucky, a gorgeous sunset. The restaurant is decidedly casual, but therein lies much of its appeal. You'll find paper towels in place of napkins and baskets in place of plates, but none of these laid-back elements detract from the view. Order a PO' boy or a bucket loaded with the restaurant's iconic ribs — you'll love the blend of flavors found in even the simplest menu items.
Pompano Joe's
Caribbean flair sets Pompano Joe's apart. This spirited restaurant offers plenty of visual appeal, extending from its spunky beach decor to its beautiful plating and, of course, its magnificent views. The eatery is perfectly situated near both the beach and Pier Park, making it an ideal destination for everybody from beach bums to dedicated shoppers. The establishment's large portions of Caribbean-inspired seafood never fail to satisfy — nor does the scenery or the friendly service.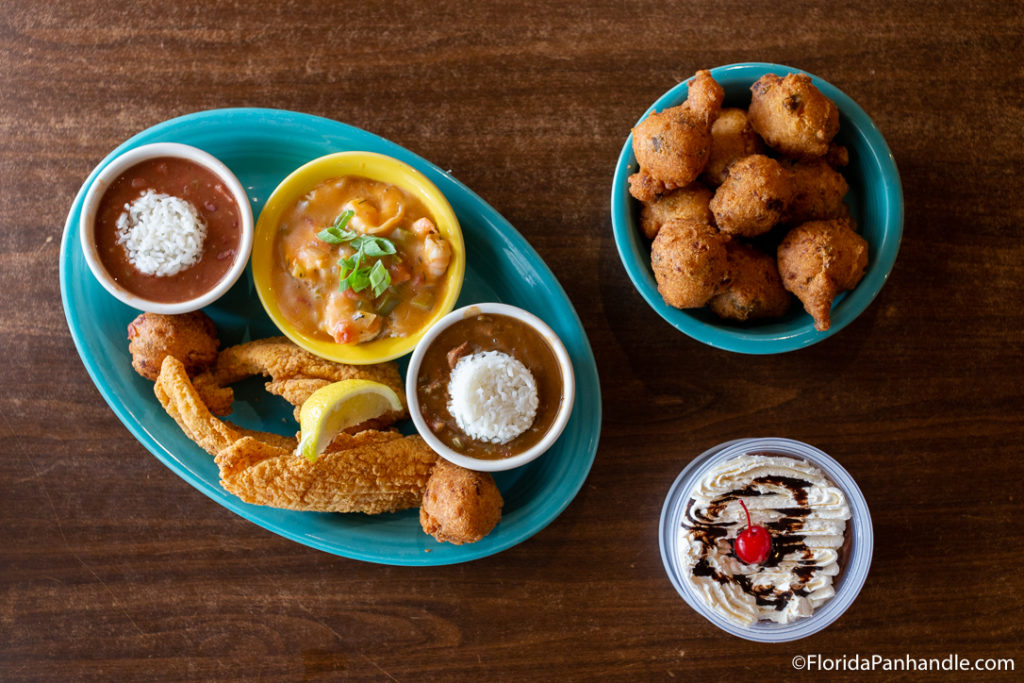 Bringing delightful Louisiana cuisine to Panama City Beach, this charming restaurant encourages you to relax in its down-home setting. A pleasant experience can be had within the restaurant, but you're also welcome to order from the Steamers & Mercantile area, which makes it easy to snag your seafood favorites when you're in a hurry. Otherwise, kick back with boudin balls, crawfish, or a unique seafood-inspired take on the classic muffuletta.
Dee's Hang Out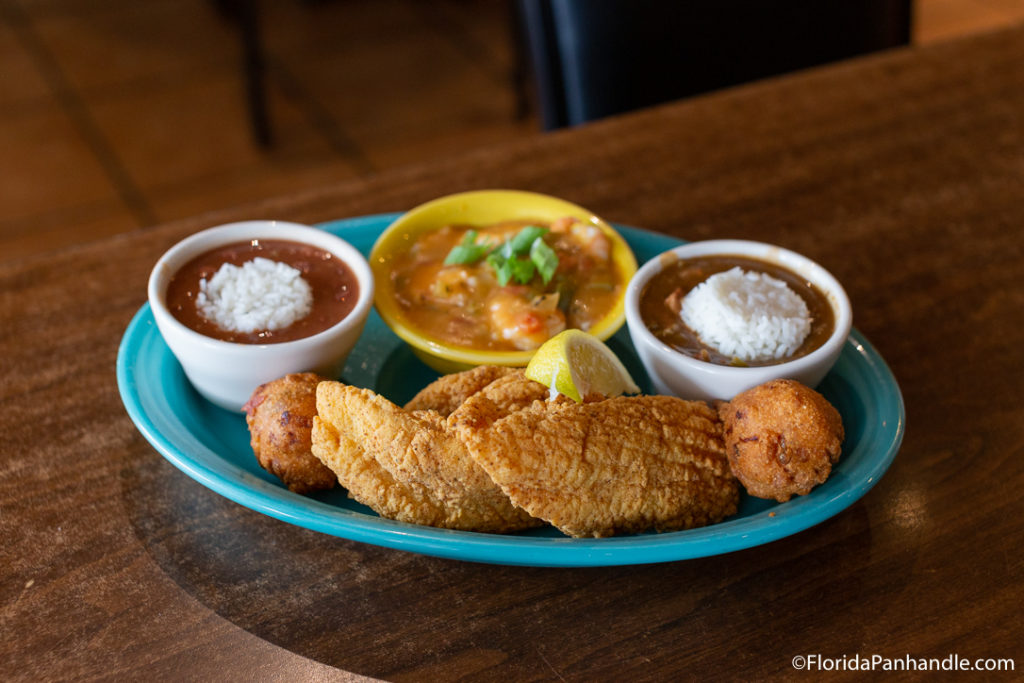 Dee's Hang Out may not be situated directly on the beach, but that doesn't mean it should be skipped. The diner's strip mall location might not look like much at first glance, but there's plenty to love about the welcoming vibes and the tasty seafood found within. The service here is nearly always quick, especially as compared to some of the restaurant's counterparts overlooking the Gulf. Stop in for a speedy, but delicious meal, and you'll be on your way back to the beach in no time.
Saltwater Grill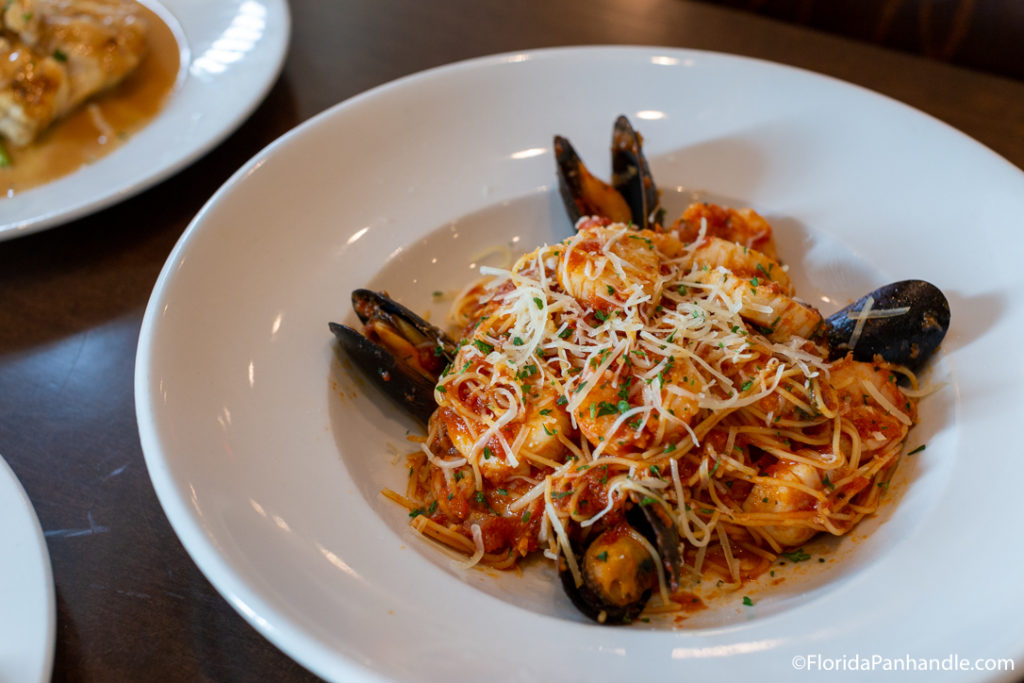 Not every amazing view in Panama City Beach involves sand and sun. At the Saltwater Grill, it's all about the huge aquarium, which serves as a unique and highly memorable backdrop for your meal. Exotic creatures abound in this huge tank, which will have you transfixed for a significant portion of your visit. When you're not gazing at the tropical fish, you'll be hanging out at the trendy bar or enjoying one of the region's juiciest steaks. It may be a family-friendly destination, but this restaurant is especially ideal for date night.
Nothing compares to quality cuisine on the waterfront. A one-of-a-kind dining experience awaits in Panama City Beach, so don't hesitate to check out the area's top restaurants.