Let's be honest: family trips are fun, but sometimes you just need some girl time.
Whether it's a spring break bash, summer getaway or holiday hangout, there's no substitute for quality time with gal pals.
While you can book your girls' trip anywhere, sunny beaches offer a true escape from reality. The much-needed dose of sunshine, slower way of life, and nautical accommodations make beach vacations the perfect choice for a girls' weekend.
To get inspired to organize your next girls' trip, browse our Instagram-worthy activity ideas and party themes in three main categories: southwestern, wellness, and wine.
Southwest Style Spring Break
When you're planning your next spring break beach trip, why not try a southwest desert theme? Succulents, colorful woven textiles, and the iconic pairing of tacos and margaritas are essentials for a colorful, vibrant, bohemian spring break bash.

Activity Ideas
Set up a seafood taco bar: What better place to get fresh seafood than beach towns? If your group includes vegetarians and vegans, include nopales, or edible cactus. It's a delicious southwest staple everyone will love.
Build your own floral cocktail or mocktail: Chrysanthemum, lavender, chamomile, rose — all are edible flowers that make gorgeous cocktails, both alcoholic and non. Or, stick to a margarita for a classic southwest cocktail.
Craft DIY flower crowns: Speaking of flowers, why not make a bohemian flower crown? All you need is some wire, floral tape, scissors, and an abundance of real or synthetic flowers.
Lay out southwest blankets: Mexican serape print blankets, towels, and pillows add the perfect touch to a picnic, brunch, or movie night.
Hang piñatas: Decorative piñatas add a charming touch to any setting. For an added surprise, fill them with your favorite tea bags, gift cards, or nail polish.
Create floral centerpieces: Mix and match vibrant flowers and succulents on top of a woven blanket or lacy runner. The result will be an Instagram-worthy table begging for brunch and good conversation.
Create bohemian jewelry: Look for chunky turquoise beads, feathers, hammered metal, and any other rustic pieces that catch your eye. You can even use seashells collected from the beach.
Explore embroidery: Practicing embroidery is a relaxing way to spend a weekend. You can order simple embroidery kits and patterns for hats, shirts, canvas bags, or wall hangings on Etsy.
Bring an old polaroid camera and film: The dusty, vintage-style photos will match your desert vibes and create lasting memories.
Create dreamcatchers: Start by wrapping yarn or twine around a metal hoop. Then, use string to tie knots and form a web. Decorate your dreamcatcher with beads, shells, feathers, and more!
Give out succulent favors: Nothing says "thanks for spending the weekend with me" like a cute, thriving succulent. Tie one of these printable succulent tags on each little pot for added personalization.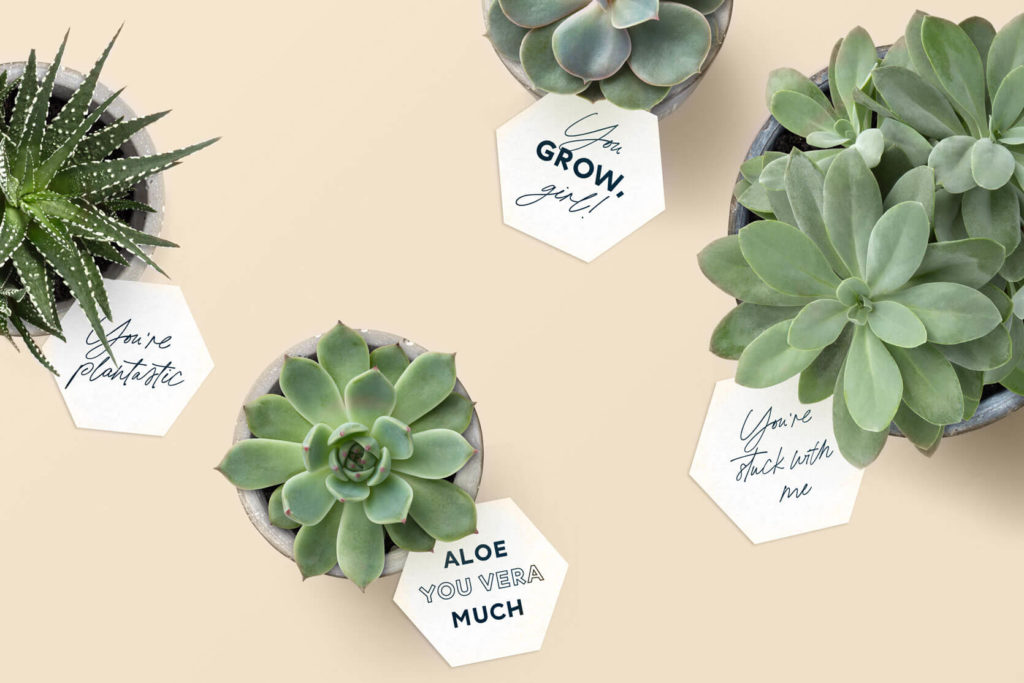 Wellness Bachelorette Party
Weddings can be a stressful time. Deciding on a venue, selecting a caterer, sending out invites, finding the perfect dress and all the other details that come with the big day are exciting — but they can also take a toll on mind, body, and spirit.
Instead of a typical bachelorette party with late nights and no sleep, consider a wellness-themed beach getaway full of relaxing activities. Give yourself time to unwind and show yourself a little love. You'll return home feeling rejuvenated and ready to start your life as a wife!
Activity Ideas
Practice a morning meditation: Practice a group meditation on the beach for 15–30 minutes. Listen to the waves crashing in and feed off of others' peaceful, calm vibes.
Brew mushroom lattes: Mushrooms have many health benefits, from providing antioxidants to boosting brain function and focus to helping us relax.
Throw a CBD party: Topical CBD products such as balms help soothe and moisturize the skin and reduce inflammation.
Mix up DIY mud masks: Dead Sea mud helps tighten the skin and get rid of any impurities. The result is a natural glow! Look for sea clay and add in honey, coconut oil, or avocado for an easy DIY face mask.
Do a beach yoga session: Outdoor yoga gives you all the same benefits as studio yoga with a few bonuses: vitamin D from the sun and the soft supportive cushion of the sand.
Participate in a group sound bath: Sound baths have been used all over the world for thousands of years to help people relax and restore a sense of balance. You can pick up chimes, gongs, or sound bowls to conduct one yourself.
Make matcha popsicles: Cool down and stay healthy by mixing up some matcha powder, vanilla, honey or agave, and coconut cream for a yummy treat.
Craft DIY bath bombs: All you really need for successful homemade bath bombs is Epsom salt, baking soda, citric acid, cornstarch, and coconut oil! Add your favorite essential oils, press them into a spherical mold and you're done! (Recipe)
Schedule massages: See if there's a spa nearby and book a nice relaxing massage. Swedish, hot stone, deep tissue, and Thai yoga are all popular choices.
Diffuse essential oils: Essential oil diffusers are relatively inexpensive and are a great way to breathe in beneficial oils like lavender for stress relief or peppermint for energy.
Write in a gratitude journal: Vacations and getaways are a great time to slow down and reflect on everything we have to be grateful for. Jot down your gratitude practice in this printable journal or simply sit with your thoughts.

Beachy Wine Tasting
Whether you're a sommelier in the making or just love your go-to glass of chardonnay, there's nothing quite like the satisfaction of uncorking a bottle of wine. From blind wine tastings to winery tours, there are plenty of activities to explore in your wine-filled weekend.

Activity Ideas
Visit a vineyard or winery: There are likely a few wineries near where you're staying. Do your research beforehand to scout out a well-rated winery and schedule a tour and tasting.
Paint a wine-themed still life: Set up a simple still life using wine bottles, fruit, flowers, or anything else you have lying around. Sip wine and get painting!
Create a wine centerpiece: Fill an empty bottle of wine (you'll likely have a few!) with battery-powered string lights for a cozy ambiance. You can also fill white wine bottles with sand or small seashells for a more nautical vibe.
Research wine and seafood pairing: Many people automatically assume white wine goes with all seafood, but some heartier varieties like salmon and tuna call for a pinot noir or rosé. 
Make wine glass name tags: It can be tricky to remember whose glass is whose if you're all drinking similar wine varieties. Print out cute wine glass name tags and craft one for each friend.
Have a beach picnic with wine: Pack up a beach bag with a red, white and rosé. Bring an assortment of cheese pairings and catch up with friends while watching the sunset. If glass isn't allowed on the beach, bring stainless steel tumblers.
Guess the number of corks in a jar: Before your trip, save up your wine corks and keep them in a large glass container. Have everyone submit their guess for how many there are — winner gets free wine!
Play wine trivia: Test your friends' knowledge of obscure wine facts by creating a wine trivia game. There are plenty of interesting facts online to inspire your questions. You never know who might be a secret sommelier. 
Test price knowledge: Will your friends be able to accurately guess the price range of the wines you choose? Pick one in the $1–15 range, one in the $15–30 range, and one in the $30+ range, if your budget allows.   
Wine and dine your friends: Make a home-cooked meal and accompany the food with an appropriate wine pairing. Slow down, catch up and save the dishes for the morning.
Participate in a blind wine tasting: Curate a collection of approximately six of your favorite wines and serve them to your friends in a blind taste test! These printable score cards will keep everything organized.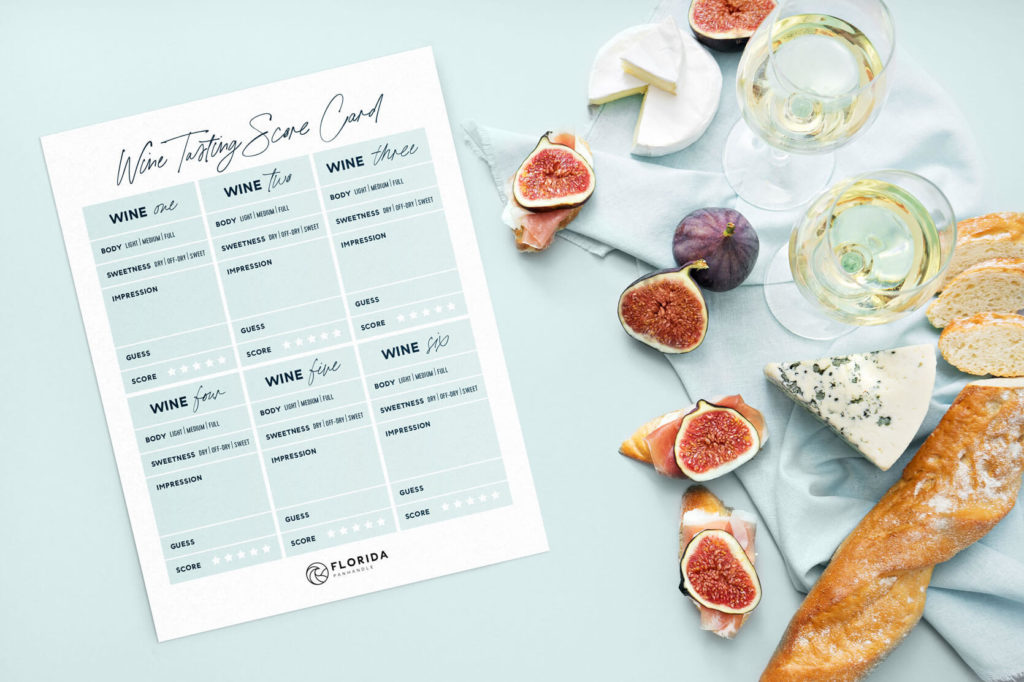 There's nothing like having a strong group of supportive girls around you. Let your friends know how much they mean to you by organizing a beach getaway they'll never forget. Once you make new memories and traditions, you'll want to come back every year.