The original owners of Vortex Spring are back and working hard to return this iconic dive site to its former glory. They have cleaned up the water, fixed the dilapidated features, and breathed new life into their beloved spring. Each time you arrive at this Ponce de Leon, Florida, dive spot, you can trust that they will do all they can to ensure you have a great time.
You can come to Vortex Spring year-round to try your hand at diving and even explore the underwater cave if you are brave enough. If you prefer to stay along the surface, you can simply spend your day blasting down the waterslides and launching off the rope swing. And when you need a breather between all the fun activities, just relax on a floatie or sit along the shore.
Although Vortex Spring is a premier spot to dive and swim, that's not all there is to do here. You can also take your 4×4 on the off-road trails or watch others give it a go. They are always adding to the trails and making them more challenging for the vehicles and their drivers to expertly traverse. If you are in the mood for something a little more lowkey, check out their live music and comedy performances instead. They host talented entertainers most weekends to keep the fun going late into the night.
Top activities at Vortex Spring include:
Dive Outings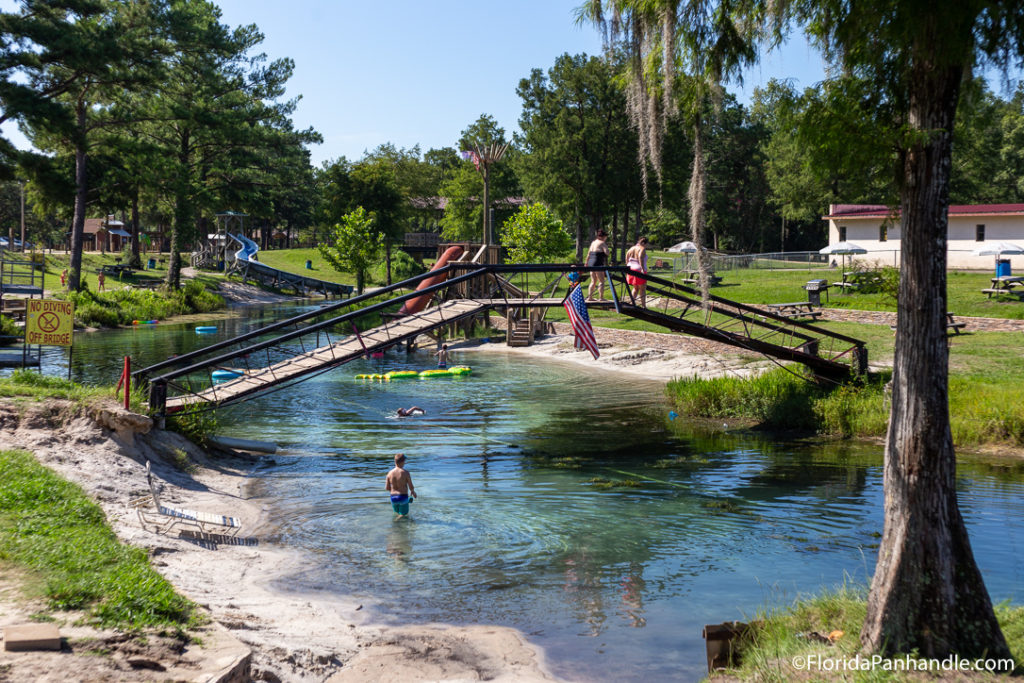 Dive outings are their bread and butter and for good reason. Divers enjoy crisp 68-degree Fahrenheit waters that are usually crystal clear and full of amazing sights to see. There's a sunken sailboat, caverns, and other secret treasures, all awaiting discovery by novice to advanced divers. The underwater cave is off-limits until you have the right certifications, though you can gaze upon its gated entrance in wonder. As you explore, look for the gigantic carp and freshwater eels that make the spring their home.
Swimming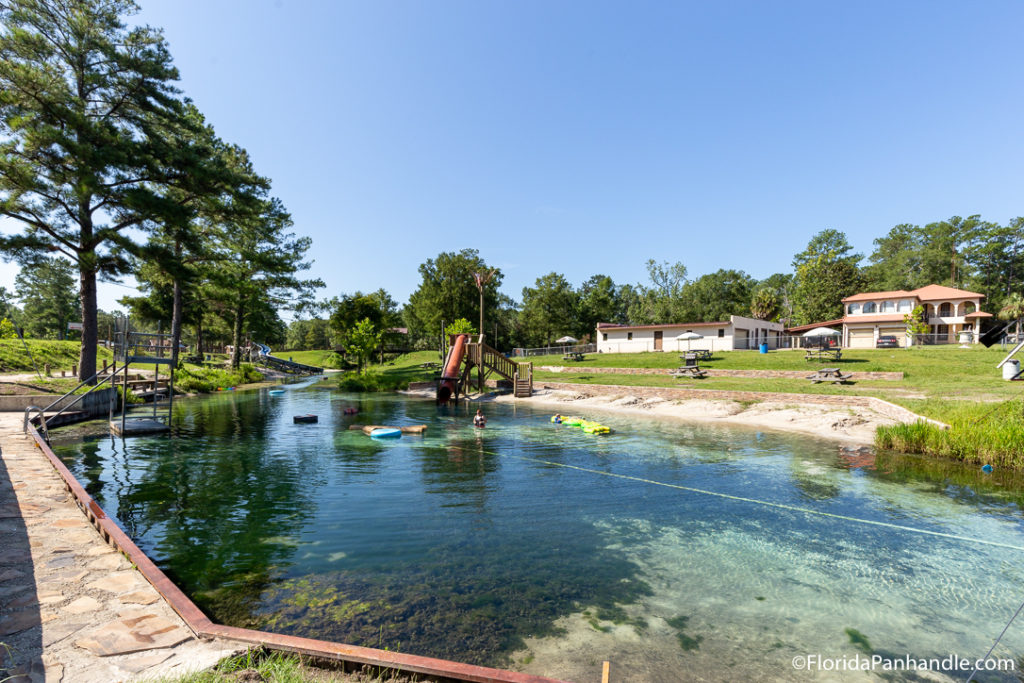 The cool waters are excellent for swimming as well, especially during the hot summer months. The big rope swing, ample diving boards, and three ultra-fast waterslides add to the fun. For even more excitement, take the zipline across the spring and drop down into the water once you find your perfect swimming spot.
Watercraft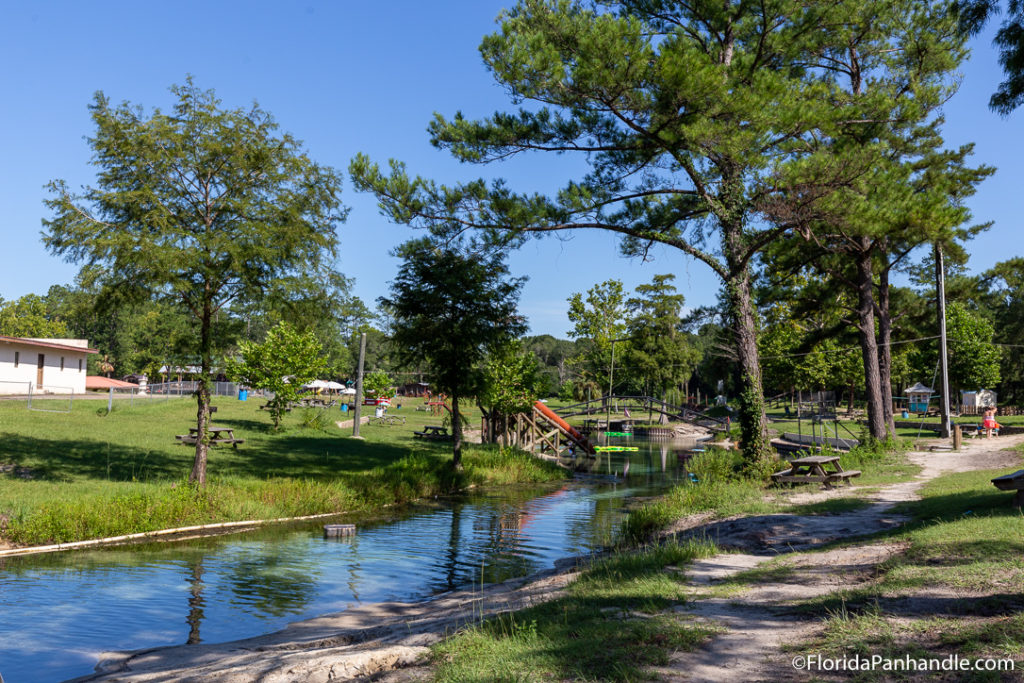 If you prefer to relax on the lake all day long, go to the dive shop to rent a canoe, inner tube, or paddleboat. Just remember to watch out for swimmers and divers as you float or paddle around since there are no dedicated areas for each group.
If you cannot bear the thought of leaving at the end of the day, you're in luck because you don't have to. You can stay as long as you want at the onsite campground as long as you have a tent or RV. If you don't, then consider renting a dorm room or cabin for the weekend or longer.
Vortex Spring Pricing:
$15 for Adults
$10 for Children Ages 5-12
Free Children Ages 4 & Under
$6 (Additional) Snorkeling to Cavern Upgrade
10% Discount for First Responders & Military
Directions to Vortex Spring:
To get to Vortex Spring from Panama City, you will take FL -79 N to FL-81 N to Vortex Springs Lane in Holmes County.
Insider Tips:
– If you want to go on open water dives or travel through the Vortex Spring cave, just sign up for their certification classes ahead of time.
– On the busiest summer days, all the activity stirs up the water and makes it a bit cloudy. For a clear view from all angles, plan to enjoy an evening or night dive.
– When staying overnight, make sure to bring along food for breakfast, lunch, and dinner unless you plan to eat out. The dive shop has a few staples, but nothing to really live on. It couldn't hurt to bring along a few rolls of toilet paper, too.