Among the many reasons to flock to Panama City Beach, the fact that it holds its own with any spot in the U.S. for sportfishing opportunities is high up there—for both casual and gung-ho anglers.
This part of the Emerald Coast offers a great variety of aquatic habitat, a number of topographic features that lend themselves to fantastic fishing opportunities, a year-round fishing calendar, and a smorgasbord of high-quality guides and charters. What more could you ask for?
The Fishing Scene in & Around Panama City Beach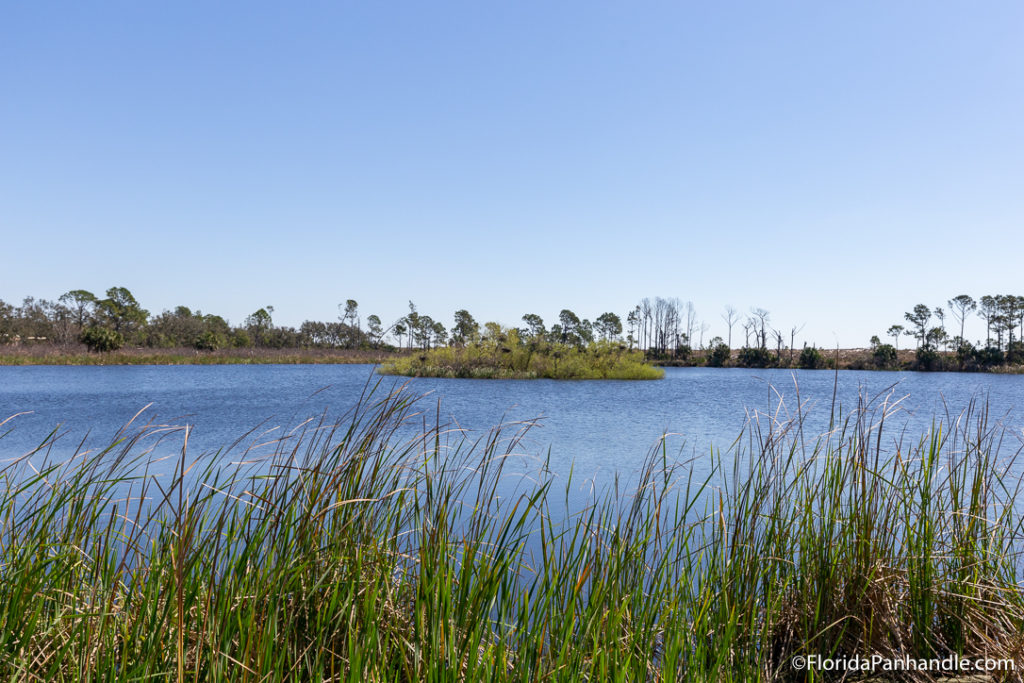 There's a fantastic spectrum of fish habitat (and fishing grounds) within Panama City Beach's backyard. That mosaic ranges from brackish bayous and the extensive inshore waters of the St. Andrew (or "St. Andrews") Bay system to the nearshore Gulf of Mexico sand shelves, reefs, and wrecks and the vast bluewater depths beyond.
The inshore waters make a nursery for juvenile fish and also draw in mature saltwater species for seasonal hunting and foraging and warmer refuge during the winter months. These inshore reaches include the various arms of the St. Andrew Bay complex, including the East Bay, North Bay, and West Bay, plus its feeder creeks and bayous. The passes connecting these inshore waters to the open Gulf, including Panama City Pass, provide important fish highways and hangouts.
The Emerald Coast (and the Forgotten Coast eastward) intercept migratory fish such as tarpon that, heading north, pull away from Florida's Big Bend coast to shortcut across the broad continental shelf. The fairly steep drop-off beyond Panama City Beach's white sands bring large, open-water fish such as sailfish and blackfin tuna close to shore. Meanwhile, plentiful artificial reefs and wrecks off the beaches allow for excellent bottom-fishing within easy reach.
Many of Florida's best-known gamefish can be targeted around Panama City Beach at one time of year or another. They include king mackerel, Spanish mackerel, redfish (or red drum), Gulf flounder, speckled trout (or spotted sea-trout), black drum, snapper, grouper, pompano, amberjack, jack crevalle, cobia, tarpon, and sheepshead—plus sailfish, marlin, sharks, mahi-mahi (dolphinfish or dorado), yellowfin tuna, and wahoo offshore.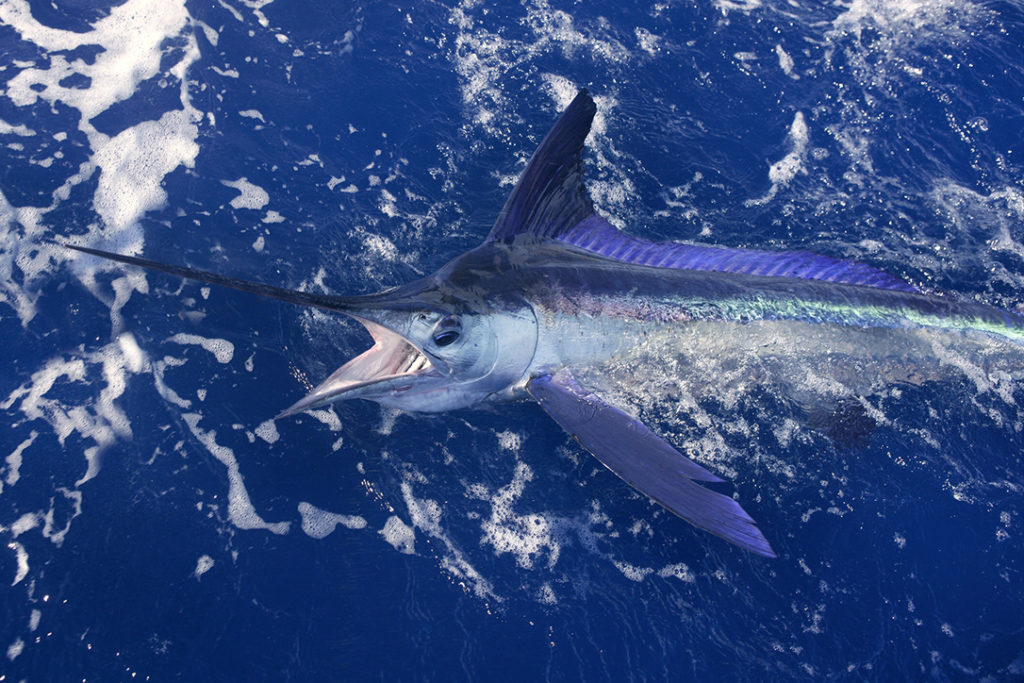 At the other end of things from bluewater fishing expeditions, a Panama City Beach perch does also provide a springboard for some fine freshwater angling, including at the Dead Lakes to the northeast, which harbor a plethora of bluegill/bream, bass, perch, catfish, and other worthy quarry.
Trolling to bottom fishing, surf-casting and pier-casting to offshore adventures far out into the Gulf, a good day of fishing out of Panama City Beach can take any number of forms. Whether you've got a boat or not, whether you try your luck on your own or hire a charter, you're liable to have a great time!
Fishing Seasons in Panama City Beach
All things considered, there's really not a bad time to cast in Panama City Beach—topnotch fishing opportunities await you all around the calendar. Indeed, you can go after a number of prized species, including redfish, speckled trout, bonito, sheepshead, vermillion snapper, and grouper, throughout the year.
Spring into fall definitely brings the most extensive and varied opportunities as a variety of fish migrate into the warmed-up waters here and, at the other side of the season, stage for outbound migration. The springtime schools of cobia off the beaches are a major draw. Tarpon show up in late spring into summer, often similarly found along the beaches; later in the season they commonly move into the bays.
King mackerel, Spanish mackerel, jack crevalle, and pompano are sought-after spring and summer catches; amberjack, grouper, and snapper are hauled in from the wrecks they congregate at. Marlin, sailfish, tuna, mahi-mahi, and wahoo are fished offshore (and sometimes nearshore) in summer and fall. There are flounder opportunities year-round, but some of the richest come in the fall when these flatfish funnels in large numbers through passes and cuts on their migration.
Fishing Charters in Panama City Beach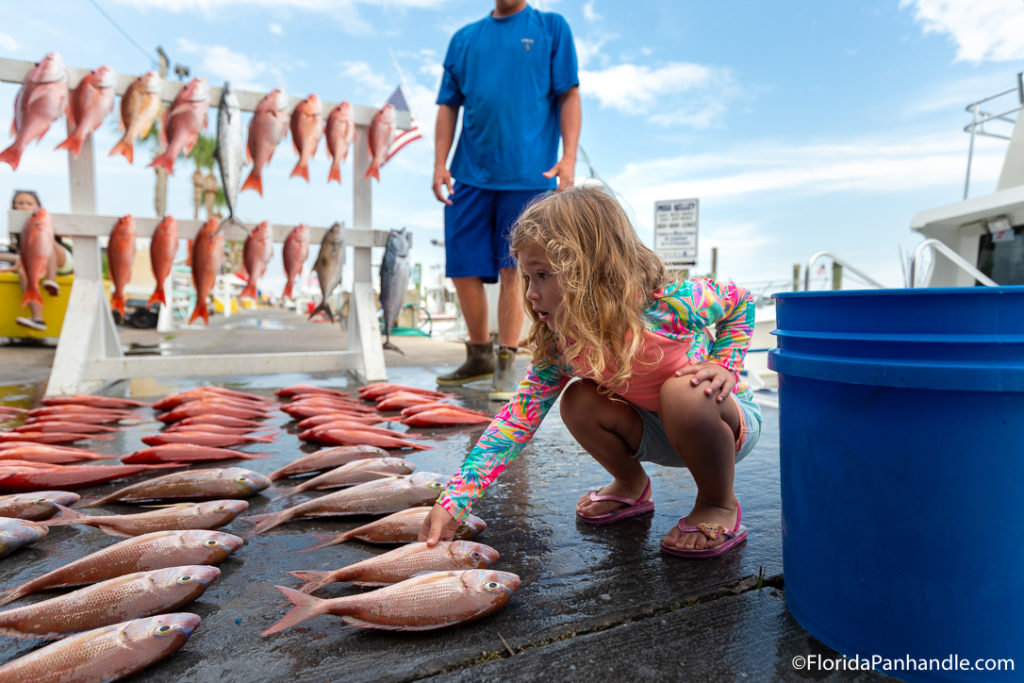 You can boost your chances of a successful day fishing by availing yourself of the insider knowledge of the Panama City Beach area's expert guides. You've got literally dozens of first-rate fishing charters to choose from around here; a tiny sampling includes Fly Time Charters (511 Bonita Ave S), Miss Kelley Fishing Charters (5550 N Lagoon Dr), Bulldog Fishing Charter (2507 Rollings Ave), Captain Marc's Sportfishing Guide Service (3605 Thomas St), Stingray Fishing Charters (000 Sunset Ln), and Shallow Water Expeditions (30 Watercolor Blvd, Santa Rosa Beach).
Whether you're spending a lazy day on the back bays pulling up redfish or sea-trout, casting from the sugar sands right into the surf for pompano, or battling huge marlin in the wild blue yonder of the Gulf, enjoy premier sportfishing in Panama City Beach!