White sand and emerald water grant Pensacola Beach a dreamy feel, complete with views that seem best suited to postcards. Given the abundance of such stunning scenery, it's only understandable that you want to spend every waking moment of your visit on the waterfront. If you hang out at the right restaurants, you can continue to enjoy the lovely views while you also dine on the region's signature seafood.
Shaggy's Harbor Bar & Grill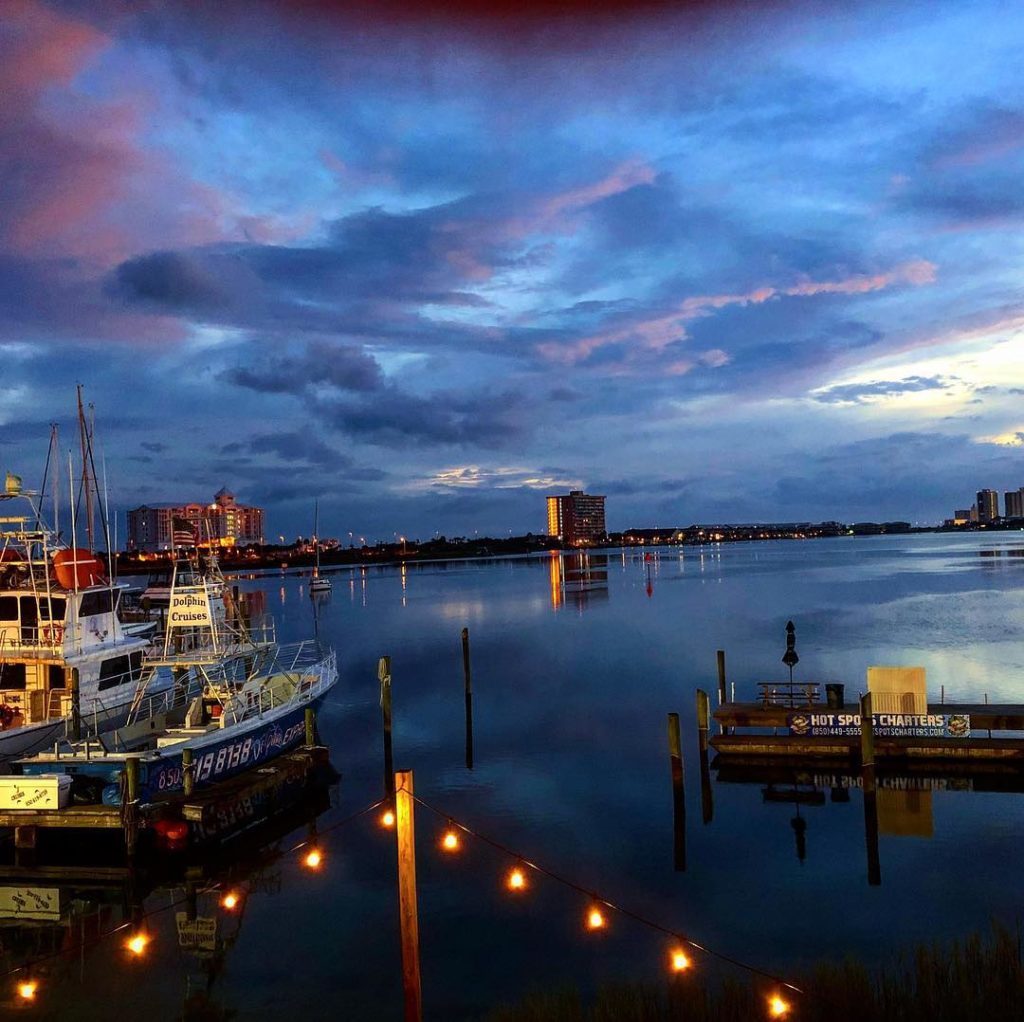 The ultimate waterfront dining experience can be found at Shaggy's Harbor Bar & Grill, which will satisfy every expectation you have of a 'typical' Pensacola seafood restaurant. Named after a tavern that was once the talk of the town in Pass Christian, this restaurant represents a return to hope following the devastation of Hurricane Katrina.
Today, Shaggy's boasts multiple locations along the Emerald Coast. In Pensacola, you'll find a vast menu bursting with seafood favorites. From crab cakes to charbroiled oysters, you'll find plenty of options to satisfy your seafood cravings. Add a margarita and an enchanting view, and you have the makings of the perfect Pensacola dining experience.
Jaco's Bayfront Bar & Grille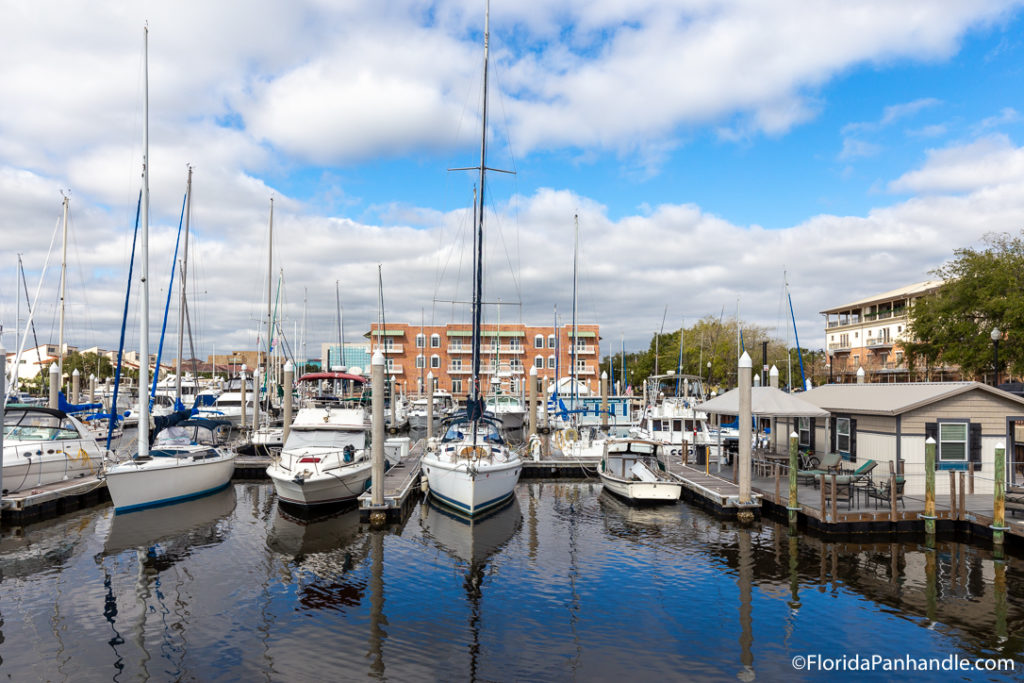 Head to Jaco's Bayfront Bar & Grille for a sunset view you won't quickly forget. While the vivid colors of the sunset make this location's scenery particularly impressive, the view of the Palafox Pier Marina is wonderful at all hours of the day. Grab a spot on the patio and get ready for an elevated meal, which goes way beyond your standard seafood shack fare. From Caprese salad to grilled pork tenderloin, a variety of options are available to satisfy your sophisticated palate. Save room for dessert; the key lime pie, in particular, is exquisite.
The Oar House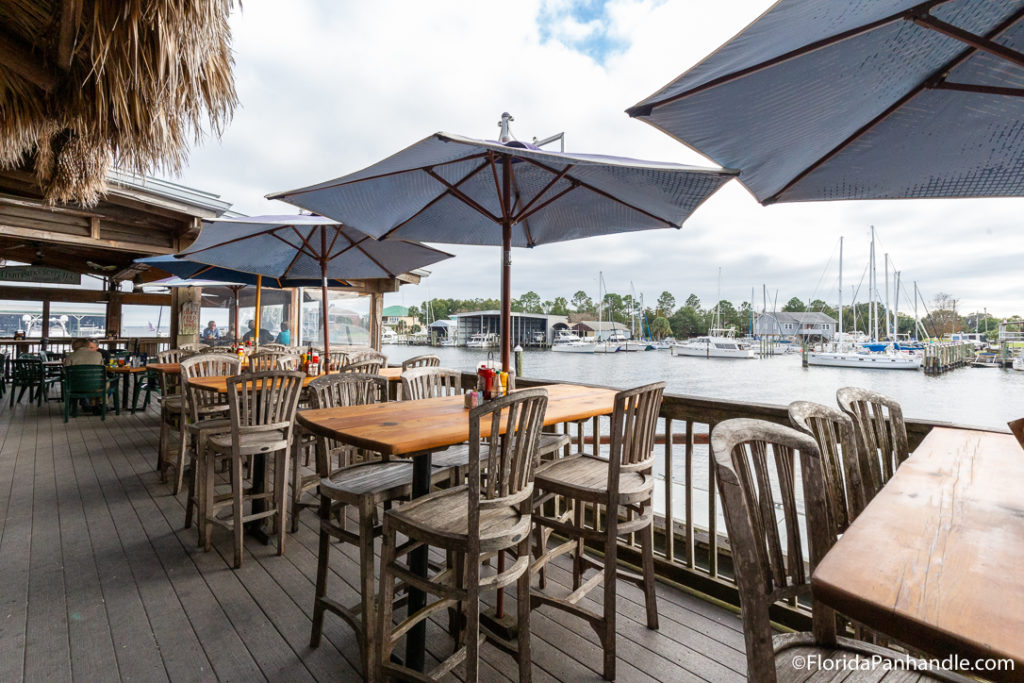 Not in the mood for seafood? While oysters and grouper may dominate the Pensacola beachfront dining scene, plenty of other options are available. If you're in search of a juicy steak, you're in luck. Situated on the beautiful Bayou Chico, The Oar House boasts the region's most delicious steaks, along with tasty burgers and wings. Of course, like any good restaurant on the marina, seafood can also be found in abundant supply. No matter what you order, you'll appreciate the restaurant's views of the Bahia Mar Marina.
The Sandbar – Pensacola Beach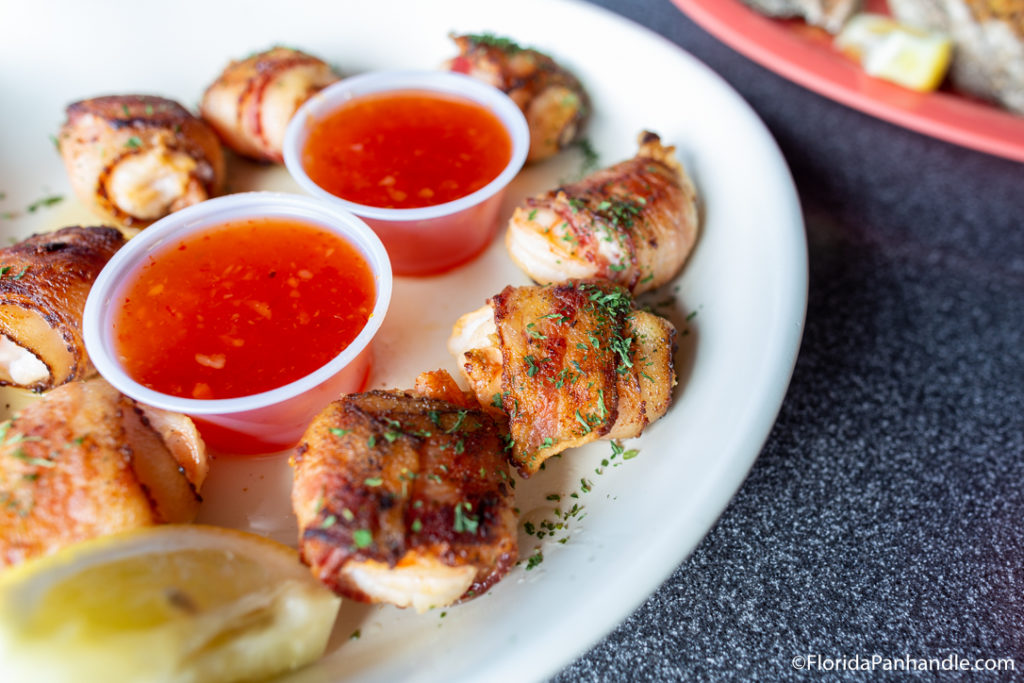 While you can easily drive to The Sandbar, the bayfront restaurant experience is that much more exciting when you hop off a boat or kayak. No matter how you arrive, deck seating will grant you the perfect view of Little Sabine Bay. The outside area is expansive, so you should have no trouble scoring a table with a view. Oysters, shrimp, and crab legs are obvious favorites here, but you can also order wings or a burger.
If you visit during the weekend, you'll enjoy not only a great view and even better food, but also live music. Otherwise, take advantage of the cornhole, shuffleboard, and many other activities available outside.
Red Fish Blue Fish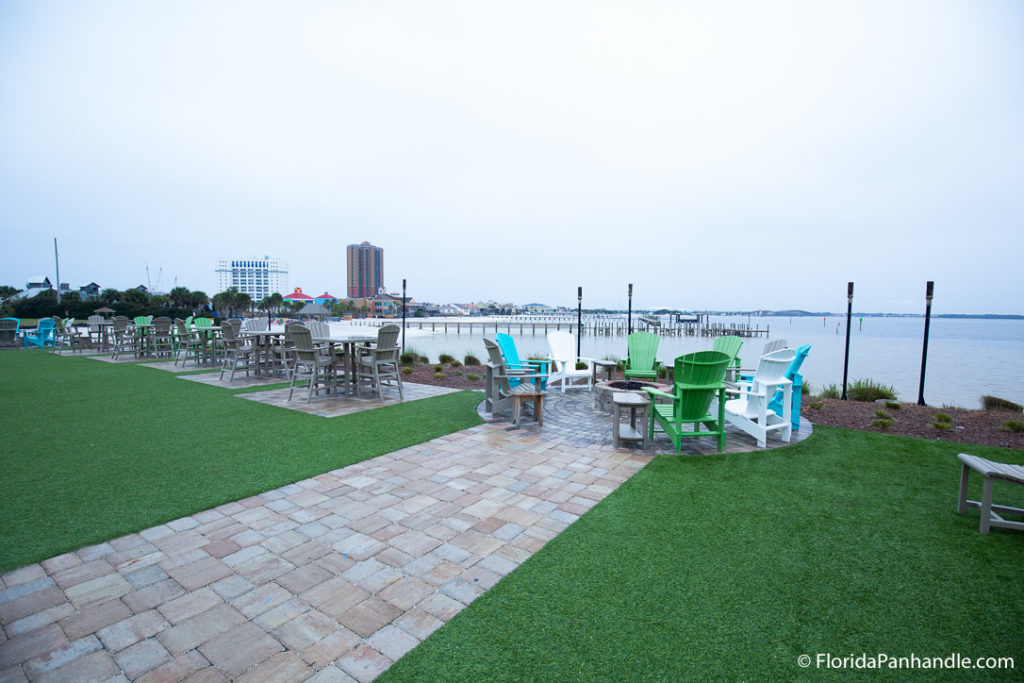 Southern dishes never fail to delight at Red Fish Blue Fish, which serves a variety of classic appetizers and meals at its convenient spot near the Quietwater Beach Boardwalk. As expected, seafood also dominates the menu. What you won't find, however, is a freezer, as every meal is served 100 percent fresh. This may prompt additional wait time, but you'll ultimately be glad you set aside a few extra minutes. Grab a drink from the cocktail bar and take in the view, which includes multiple white sand beaches.
The Grand Marlin of Pensacola Beach
Take your waterfront dining experience up a notch at The Grand Marlin, where you'll find a delightfully elegant atmosphere. Don't forget to request window seating if you make a reservation; you will definitely want to check out the view of Santa Rosa Sound as you enjoy your meal. The extensive menu includes a variety of elevated seafood dishes, each prepared so beautifully that they almost look too good to eat. You can't go wrong with the calamari, crab cake, or grilled steak. If you prefer lighter fare, stop in during happy hour for the tasty bar bites.
The Fish House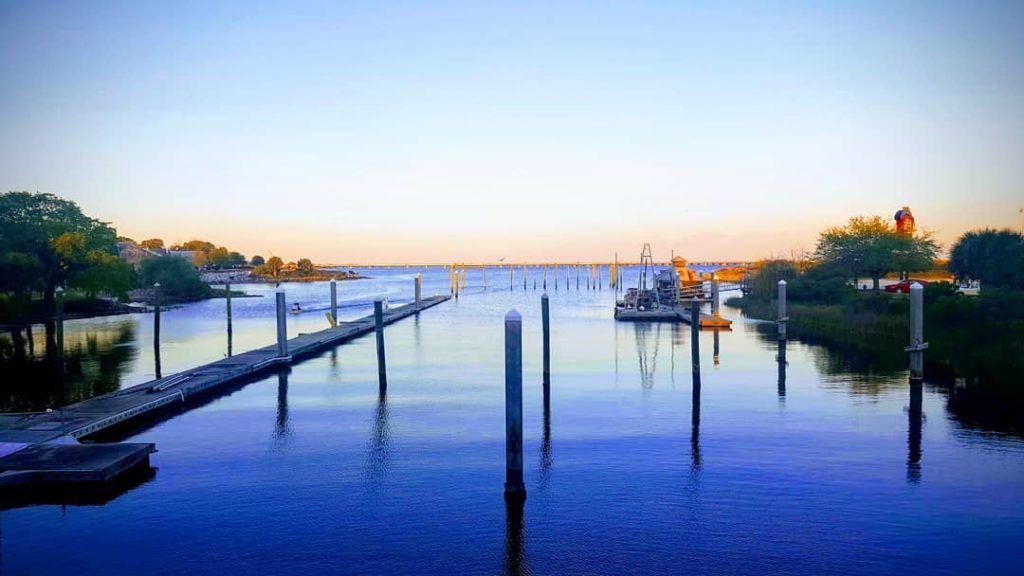 A lively atmosphere makes The Fish House an inviting option when you're in a celebratory mood. Live music, beautiful views, and tasty seafood coalesce to form a memorable experience that captivates all of the senses. Despite its name, however, this restaurant's claim to fame doesn't actually involve seafood — although the grouper, tuna, and snapper are all amazing. Rather, visitors come from near and far to taste the grits, which are indescribably delicious. Stop by to discover why Andrew Zimmern claims this Pensacola favorite is not to be missed.
Casino Beach Bar & Grille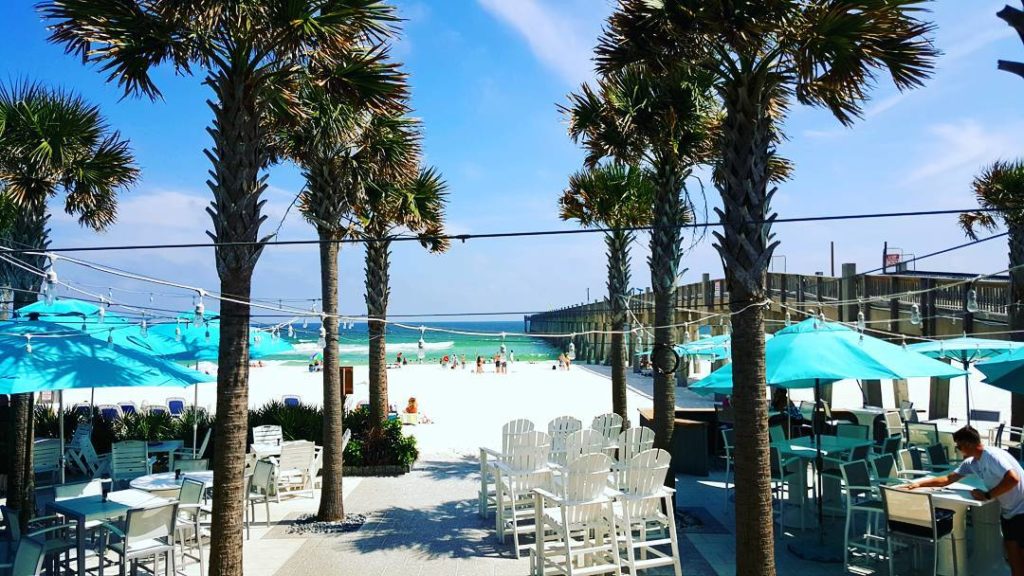 Caribbean vibes await at the Casino Beach Bar & Grille, which transforms each visit into an island adventure. Like most waterfront restaurants in Pensacola, this perfectly situated establishment specializes in seafood — but its offerings don't look quite like any other seafood you'll find on the Emerald Coast. What really sets the restaurant apart, however, is its party atmosphere, which accurately reflects Casino Beach's long-held reputation as a place to let loose. Gaze out at the Pensacola Beach Pier as you take in the infectious ambiance.
Jackson's Steakhouse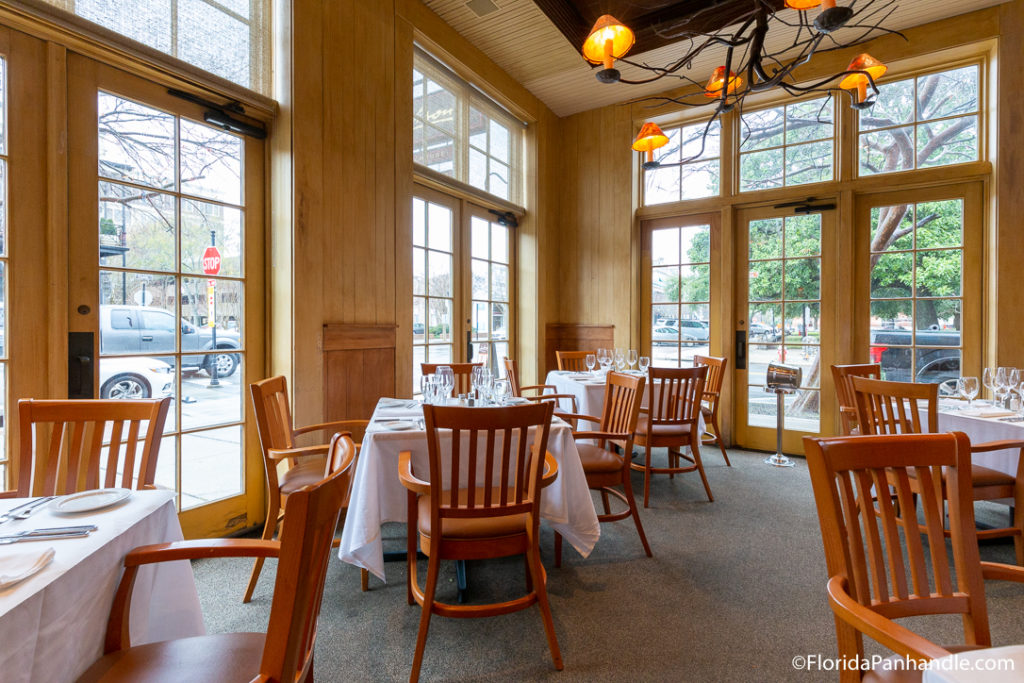 Both the inside and outside views are spectacular at Jackson's Steakhouse, which occupies the ground floor of a historic building that once housed H. Pfeiffer & Company Mercantile. This idyllic spot has since been revitalized, but the restaurant still pays homage to its intriguing history. If you eat indoors, you'll observe stunning chandeliers and a huge mural. Outside, the seating overlooks Ferdinand Plaza. Beyond the Midwestern wet-aged beef, most ingredients are local and seasonal — so you're always guaranteed a fresh meal. Stop in for a date night like no other. 
When mealtime arrives, there's no need to sacrifice your view for the sake of dinner. Simply head to one of the restaurants highlighted above, where you'll find the perfect blend of sights, sounds, scents, and flavors.