After a busy day in Pensacola, you're finally ready to hit up the hottest dining establishments in town. The only problem? Many close by 8 or 9 pm. No worries — for every Pensacola restaurant that closes early in the evening, another can be counted on to remain open long after. Bars are generally your best bet, but that doesn't mean you're limited to wings or fries. There's no need to go hungry, regardless of how late you head out to eat. With a little searching, you can find a great place for late night dining in Pensacola's downtown district or near the beach.
When in doubt, opt for these Pensacola late-night restaurants:
Seville Quarter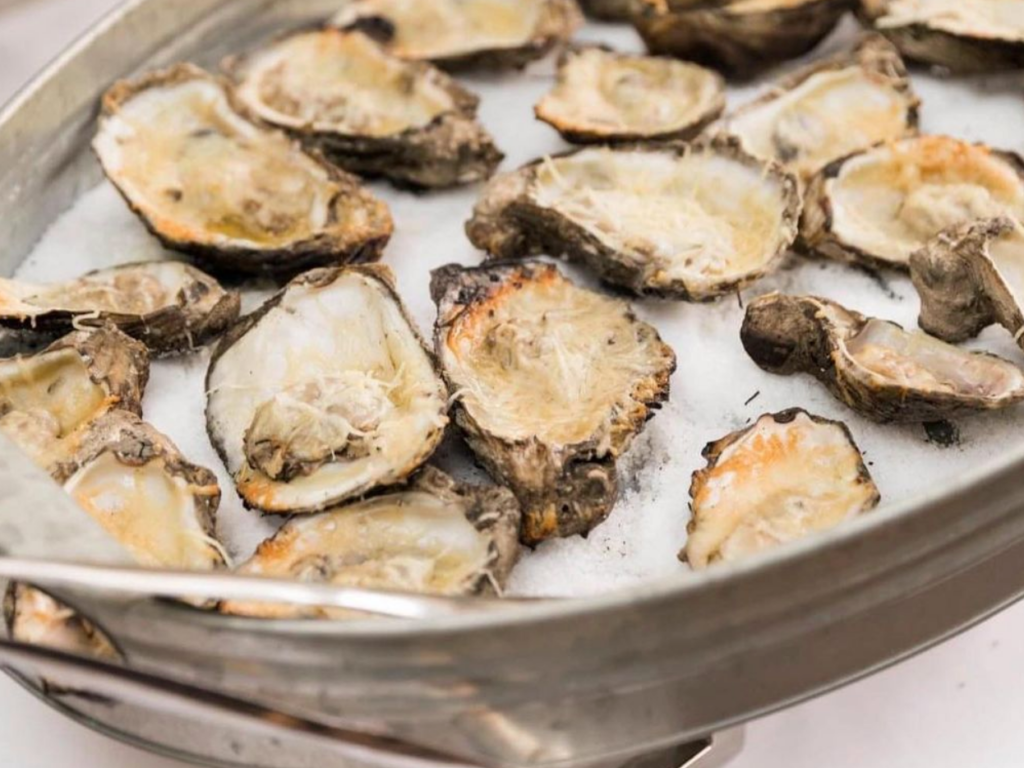 As the go-to entertainment destination in downtown Pensacola, the Seville Quarter is not to be missed — especially after sunset. Following its humble beginnings as Rosie O'Grady's Warehouse, the Seville Quarter has expanded to include several distinct rooms. Each of these has a unique environment worth checking out.
If you get hungry along the way, you're welcome to order gumbo, crab cakes, or po'boys. The drinks are even better, of course. With so many settings to experience, you don't need to worry about barhopping. Why not stay put until the Seville Quarter closes at 2 am?
McGuire's Irish Pub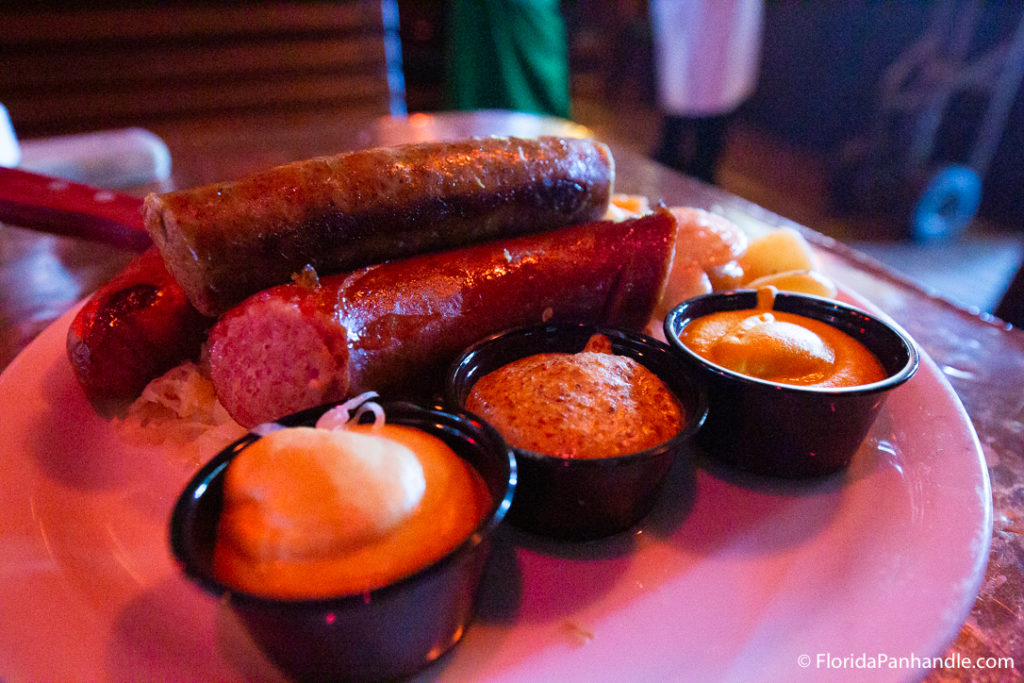 An NYC-style Irish saloon might not seem like your first option for eating. Although, you'll definitely do yourself a disservice if you skip McGuire's Irish Pub. 
This local favorite may be a go-to for late night dining and strong drinks. You can also chow down on burgers or steak if you order from the specially designated Night Owl menu.
Several seafood specialties are also served late at night, including fish & chips (plus shrimp) as well as salmon with a black mustard whiskey glaze. No matter what you order, you can feel confident that you'll be able to visit extra late. McGuire's is always open until 2 am.
Graffiti Pizza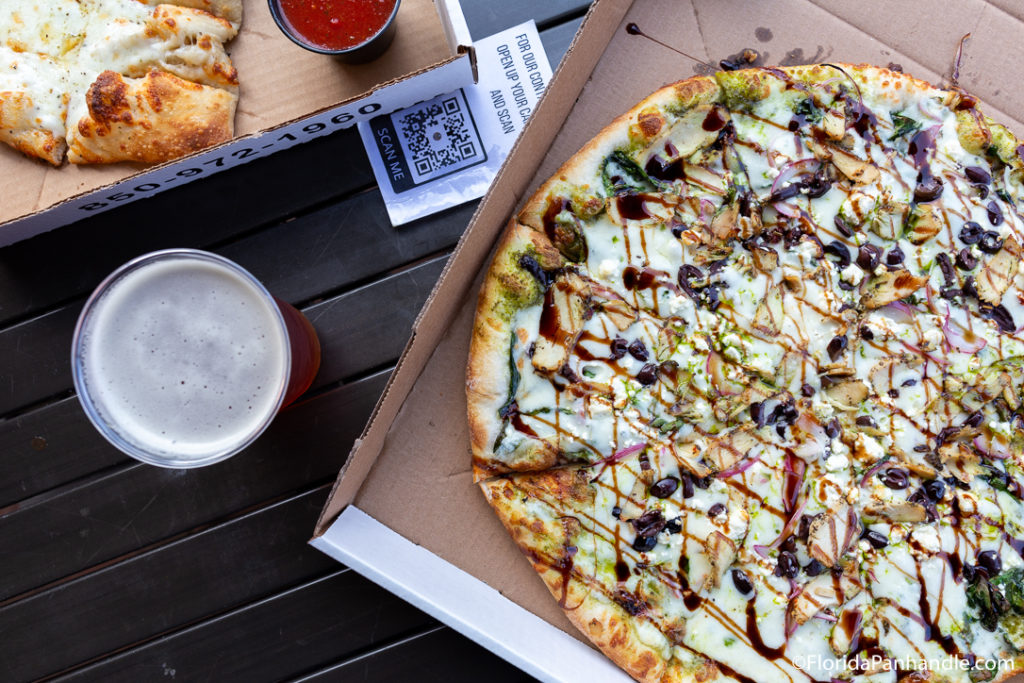 Nothing brings an exciting night out to the perfect end quite like a slice of local pizza. Treat yourself to a mouthwatering pie from Graffiti Pizza. Inspired by the nearby Graffiti Bridge, this local favorite serves New York-style pizza featuring thin crusts with homemade dough.
Sidle up to the bar or hang out on the patio. You can enjoy a tasty slice alongside a cold beer. On weekdays, you can hang out until 10 or 11 pm. Though, during the weekend, Graffiti remains open until 2 am. 
Papa's Pizza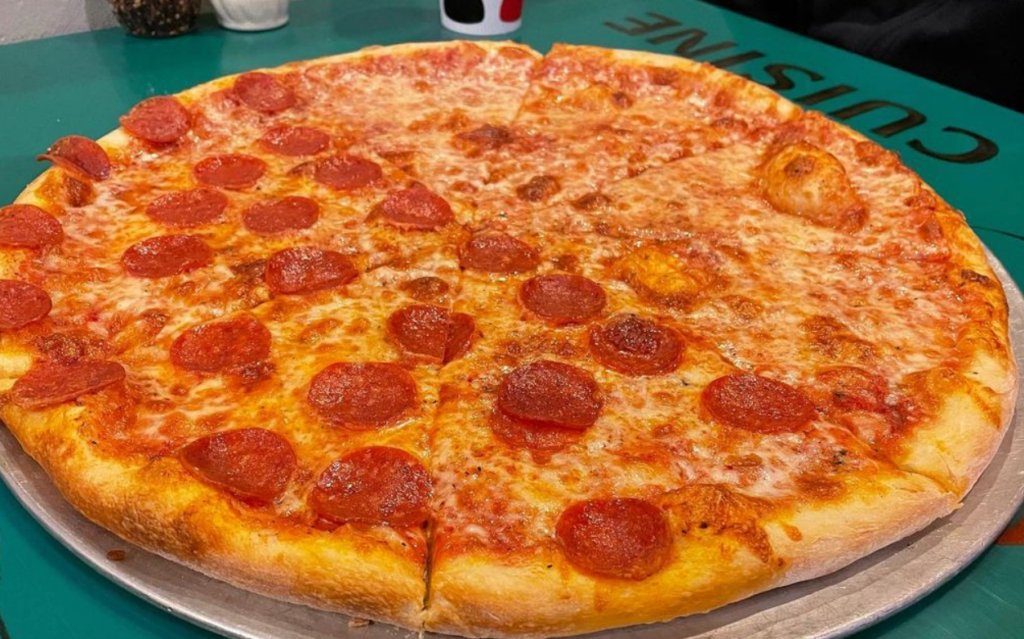 Another solid option for a late-night hometown pie is Papa's Pizza. Bringing both the thick crusts of Sicilian-style pizza and the thinner crusts of New York-style pizza to the Portofino Boardwalk. This vibrant atmosphere makes it feel as if a typical NYC pizzeria has been instantly transported to Pensacola Beach.
Always open until 11 pm, Papa's provides the perfect place to stop when in need of late night dining goodness. Ordering is as fun as eating, with pizzas named after iconic figures such as Sophia Loren, Joe Pesci, and Al Pacino.
The Kennedy
Sophisticated cocktails are the main attraction at The Kennedy. Yet there's something to be said for this upscale establishment's bar bites. The flatbread is nothing short of exquisite, with toppings such as prosciutto and fig jam providing a wonderful blend of flavors.
BBQ pulled pork and Szechuan chicken sandwiches are also bound to keep you happy when you need a late-night meal. Conveniently situated in the heart of the downtown district, The Kennedy is always open until at least midnight.
Alice's Gulf Coast Cuisine & Wine Bar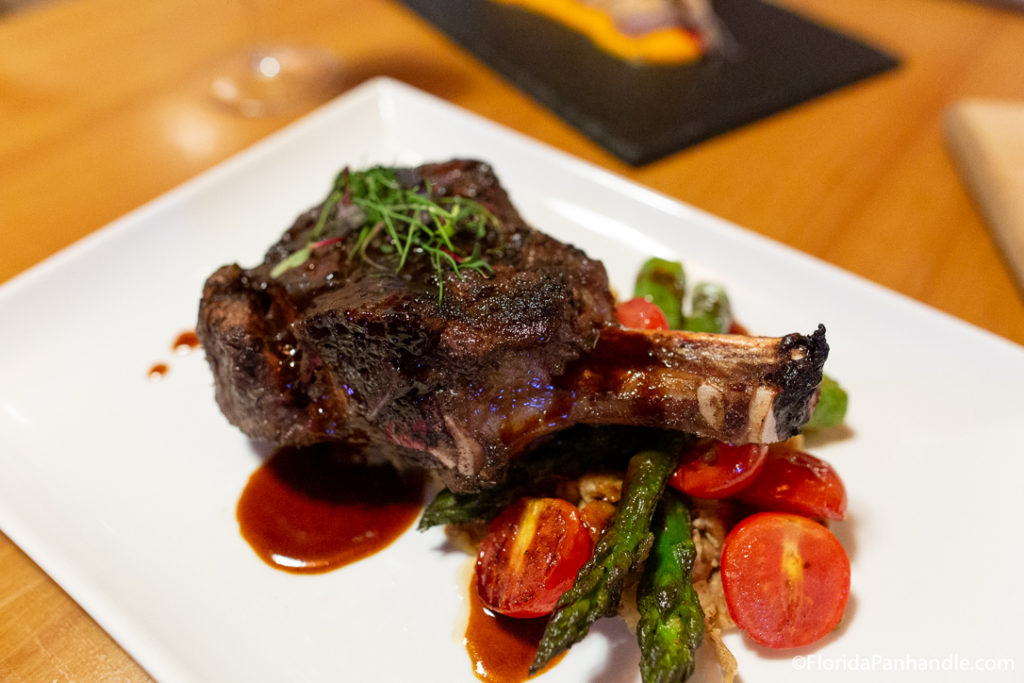 Combine the best of class and comfort at Alice's Gulf Coast Cuisine & Wine Bar, where you can enjoy fine wine alongside a variety of delicious entrees. Open until 10 pm on weeknights and 11 pm on the weekend, this elegant establishment is a great fit when you want a sophisticated experience but prefer for the fun to begin at 8 pm or later.
Peg Leg Pete's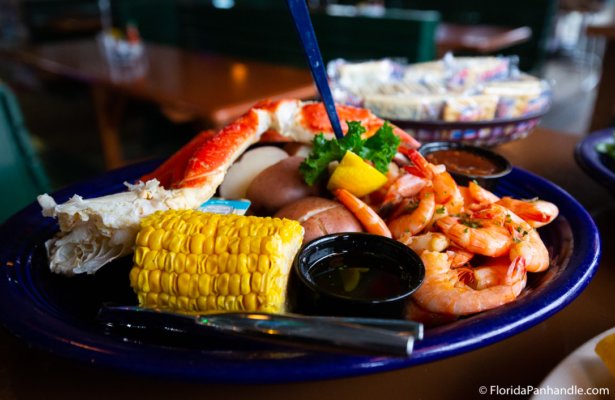 While it generally only remains open until 10 or 10:30 pm, Peg Leg Pete's definitely deserves a spot on this list. This pirate-themed restaurant may be a family-friendly establishment, but its frozen drinks and draft beers are sure to appeal to adult visitors both day and night.
The kids typically clear out after 8 pm, making Peg Leg Pete's a great option for a memorable late night out. Enjoy freshly shucked oysters, tender Gulf shrimp, or a hearty bowl of gumbo at this Pensacola Beach hot spot.
Hub Stacey's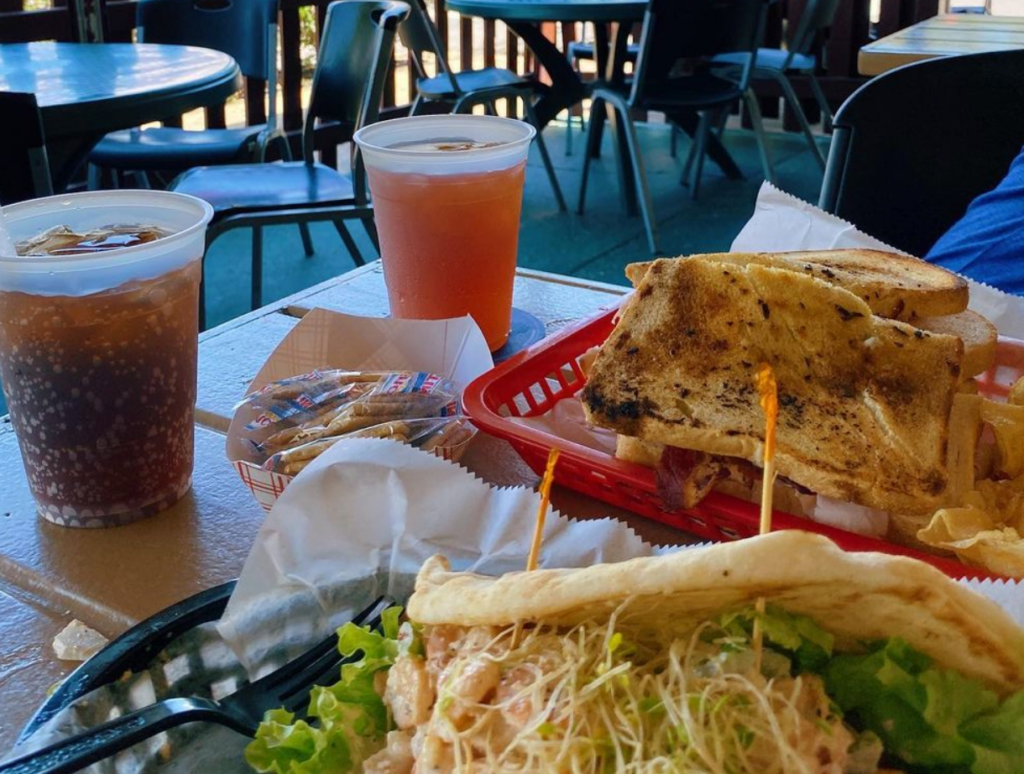 Pub grub dominates the menu at Hub Stacey's, where you'll find all your standard bar munchies along with half-pound burgers and a wide variety of enticing sandwiches. A variety of delicious soups and salads are also available when you're in the mood for something light. The downtown location places you close to all the action, although you'll be happy to stay put, order a drink, and listen to live music as you relax at this unpretentious establishment. 
Taco Agave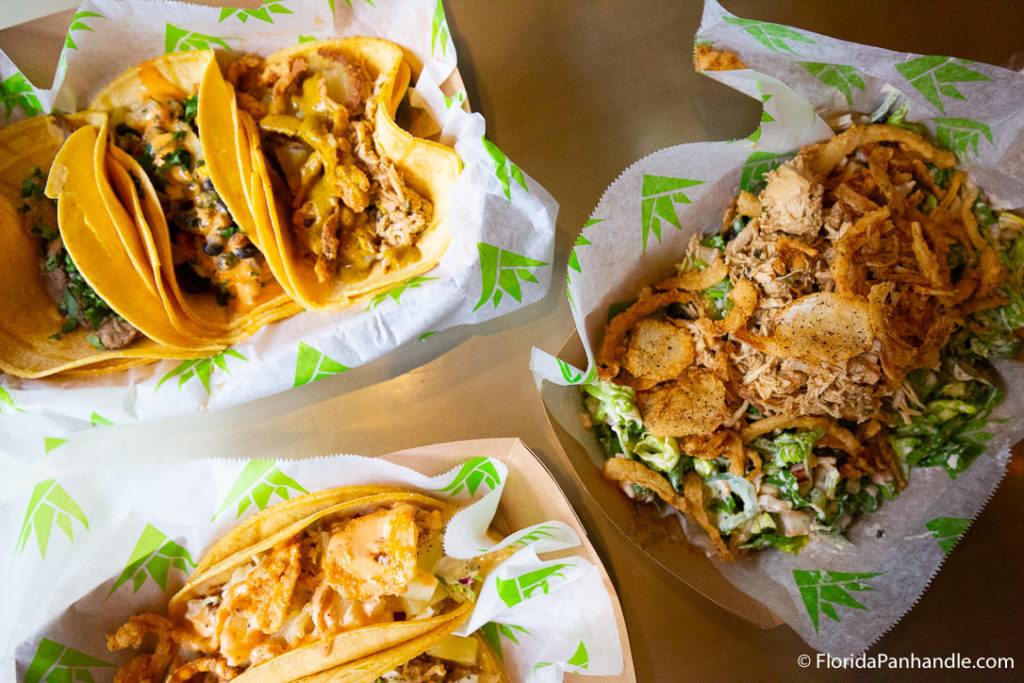 When you want a celebratory meal (and a few tasty drinks) late at night, nothing quite compares to a fiesta at the local taco restaurant. Multiple options can be found in and around Pensacola, but Taco Agave is always a wise choice. Arrive during late-night happy hour, and you'll score amazing deals on tacos, drinks, and more.
Several creative options can be found on the menu, complete with memorable ingredients such as ginger-marinated yellowfin tuna. During the week, you can expect to hang around until 11 pm, with hours extending until 2 am during the weekend.
Whether you're craving tacos, seafood, or pizza, you can find plenty of local restaurants to cap off a fun night out — or to keep you fueled for late-night adventures. Don't miss this opportunity to pair excellent cuisine with Pensacola's vibrant nightlife.