For a romantic timeout with your special someone, Pensacola, Florida has lots of restaurants to choose from. Whether you want seafood or red meat, a candle-lit dinner or a funky atmosphere, one of these 7 romantic restaurants will be the perfect place to celebrate your Valentine's Day.
Jackson's Steakhouse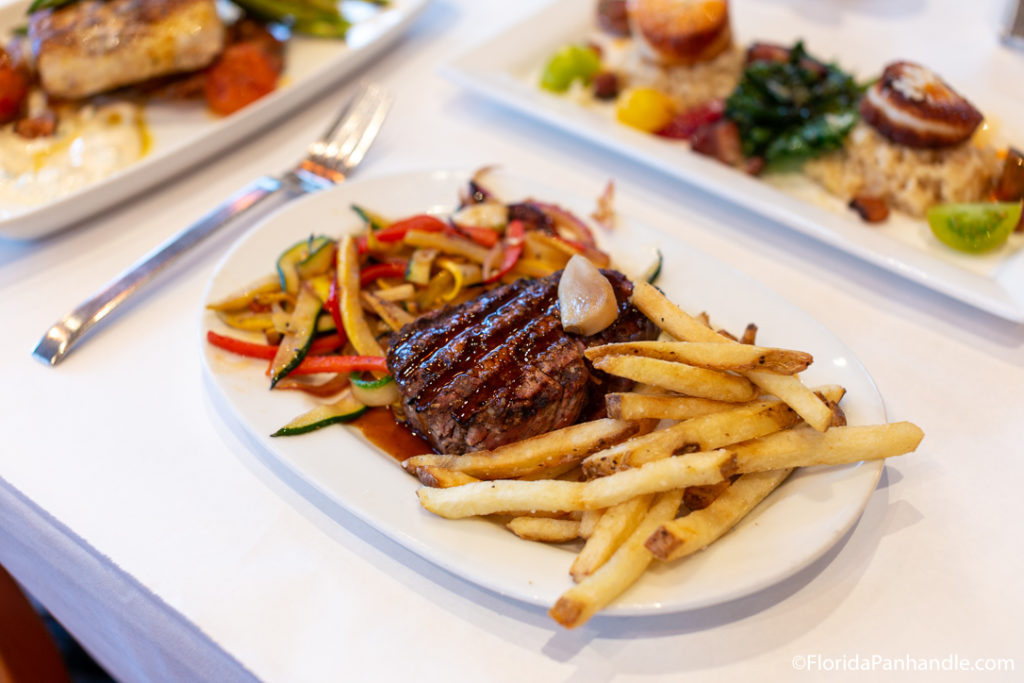 Take your date back in time as you step into the 1860s-era building that houses Jackson's Steakhouse. Named after Andrew Jackson, who accepted Florida from Spain to the United States. Just outside in the plaza, this restaurant is steeped in history. This history inspires both the exterior and interior design. Altogether creates the perfect atmosphere for a memorable Valentine's Day night out.
For food at this award-winning steakhouse, you have your options of surf or turf (or both). All seafood and stakes are hand-selected from the choicest options available. The seafood is local and fresh, and every one of the steaks comes from grass-fed beef grown in the Midwest. In short, everything is good no matter what you get — even the wine list (which isn't local) has won awards.
Dharma Blue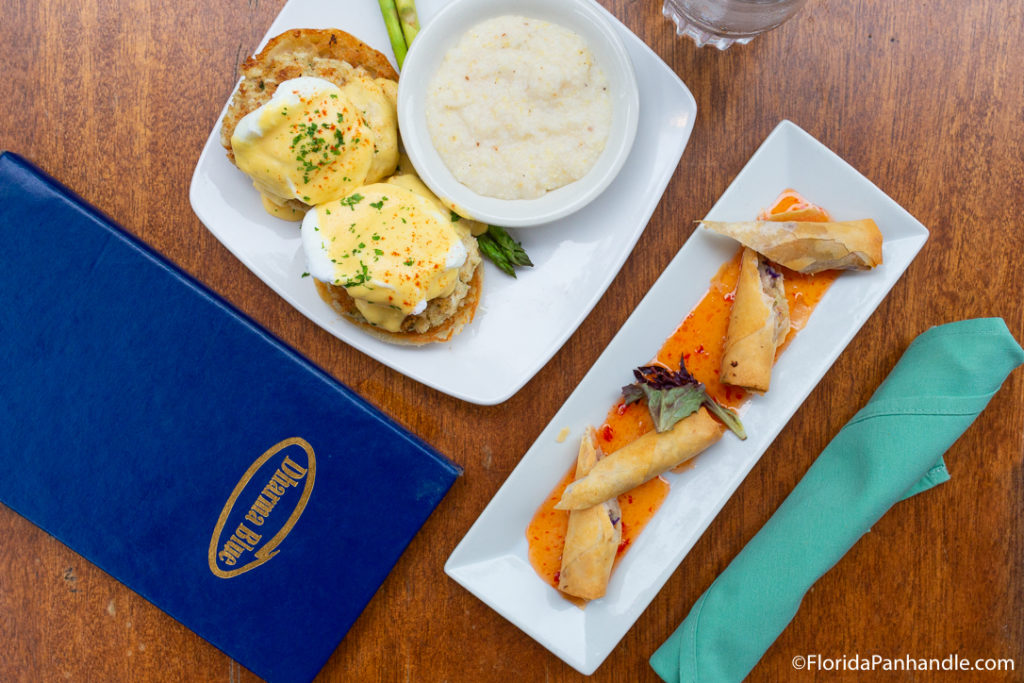 An intimate little place, Dharma Blue offers both indoor and outdoor seating in a cozy atmosphere. Come here for fish or sushi, as both options are fresh stand-outs. The fish options vary on what's been caught that day, and the sushi is impeccably prepared with great care.
Order a drink from the full bar if you like, but make sure you save room for dessert. You might even want to forgo an extra cocktail in favor of the bread pudding. Yes, it's that good (and ideal for splitting between two).
Restaurant Iron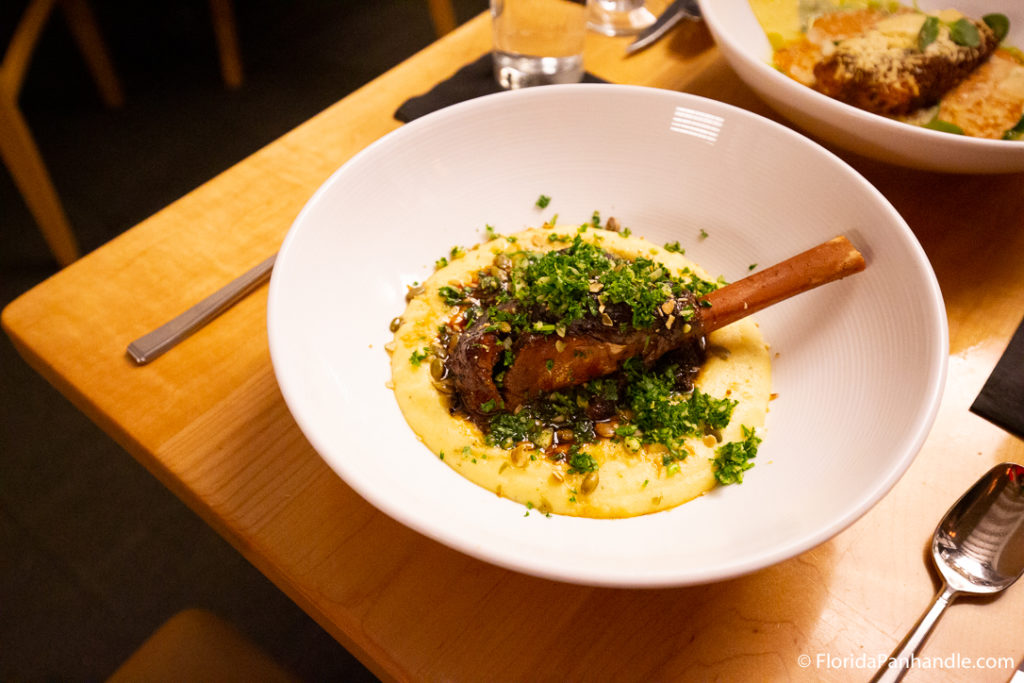 Restaurant Iron has a contemporary take on Southern fare, and it's the perfect place to go if you want some local eating but don't feel like seafood. While there are some seafood selections, it's dishes like gnocchi, ricotta-stuffed tortellini (in duck broth), duck schnitzel, and creme brulee that really shine. Everything here tastes worthy of five stars and is presented creatively too.
In addition to delicious food, Restaurant Iron is known for its impeccable service. If you're able to afford a premium meal, the staff here will ensure your Valentine's Day dinner is absolutely perfect.
The Grand Marlin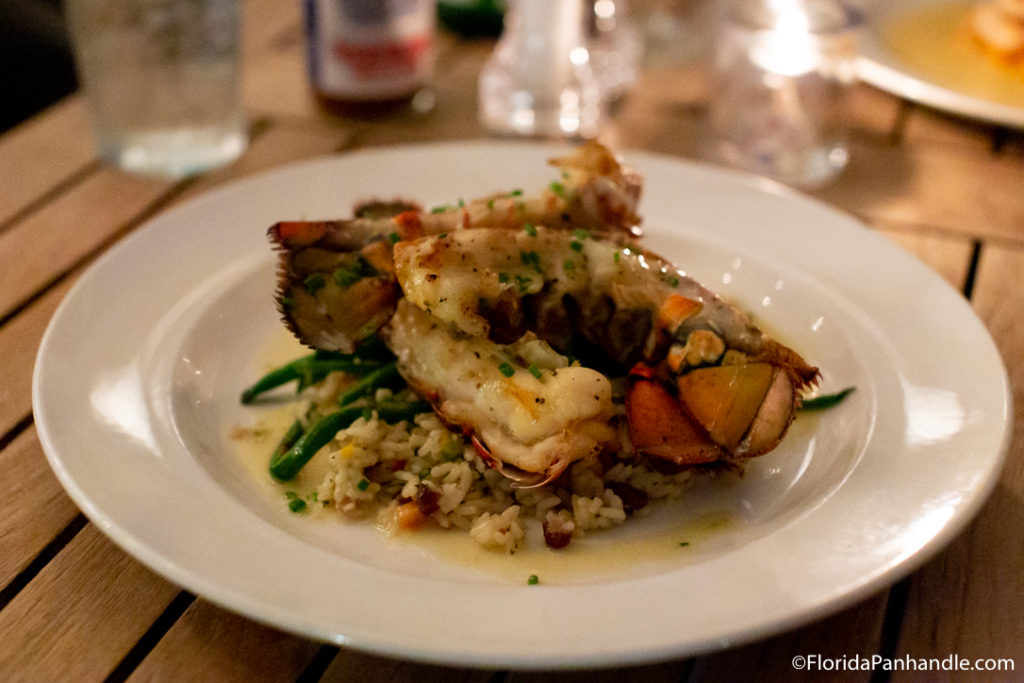 Named after a legend of the sea, The Grand Marlin promises a grand experience. The first-floor indoor dining room is where you'll have your meal, but make sure to visit the North Drop bar upstairs before or after you eat. The open-air bar has a full selection of excellent drinks no matter what your preference is. Its views of the area let you take in the sites as you sit back and relax with your special someone.
For food here, expect a combination of New Orleans and Southern Florida flavors. There's a Key Lime Grilled Lobster Tail and Seafood Gumbo, as well as offerings from the land that show a diversity of flavors that go surprisingly well together.
The Fish House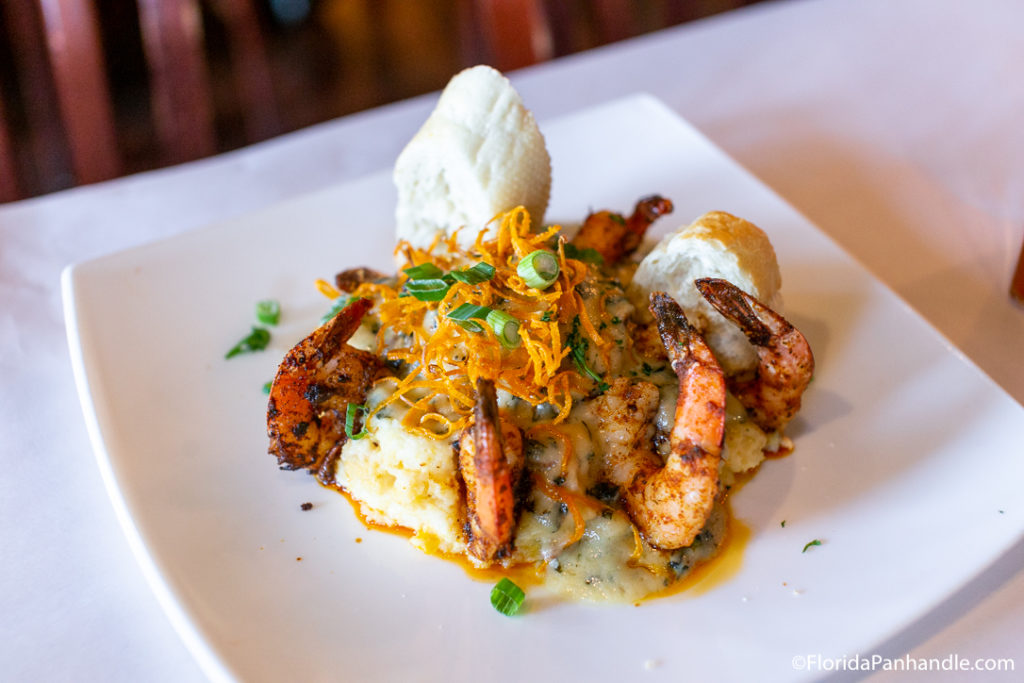 The Fish House has a diverse array of excellent sushi, seafood, steak, vegetarian and vegan menu choices. As good as all of the food is, however, that's still not what really draws diners here.
The truly unique aspect of Fish House is its atmosphere. The restaurant's dockside location overlooks the water, and a 3,500 deck offers plenty of outdoor seating. There's a full bar on the deck, as well as a bandstand and a fireplace for when temperatures start to cool. Grab a drink, order an appetizer, and get close as you watch boats go in and out of the harbor.
Lillo's Tuscan Grille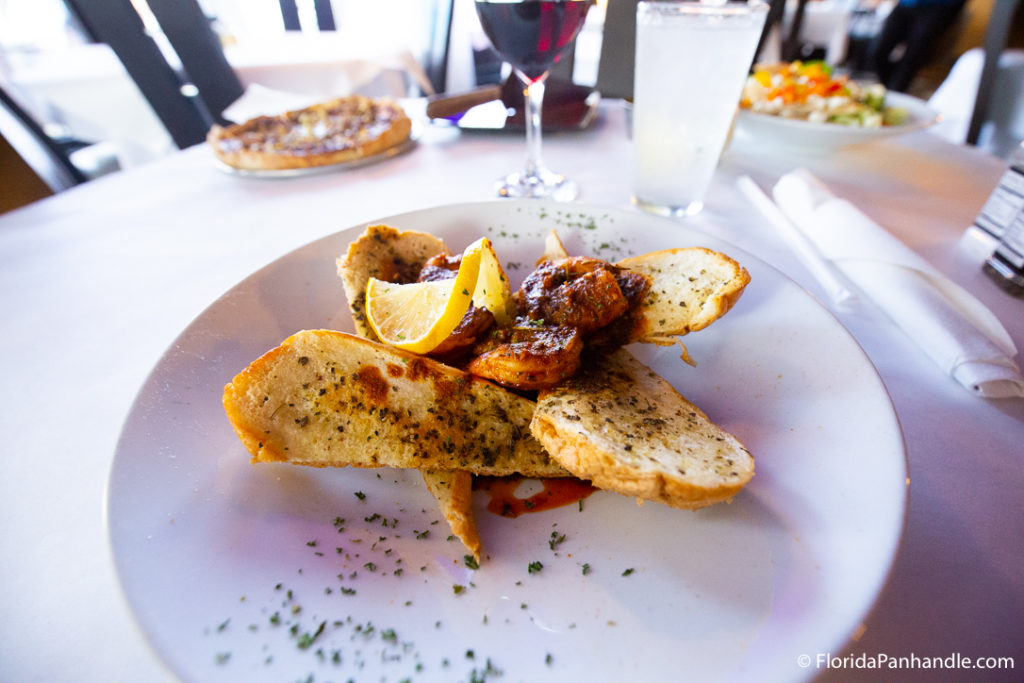 Take your significant other across the Atlantic without springing for an airline ticket. All you need is a table at Lillo's Tuscan Grille. The food is made like they are in the Old World. Choose from pasta, salads, pizzas (a New World food that the Old World loves too), and more.
An affordable yet romantic option, this will appease any lover of Italian food.
The District – Seville Steak & Seafood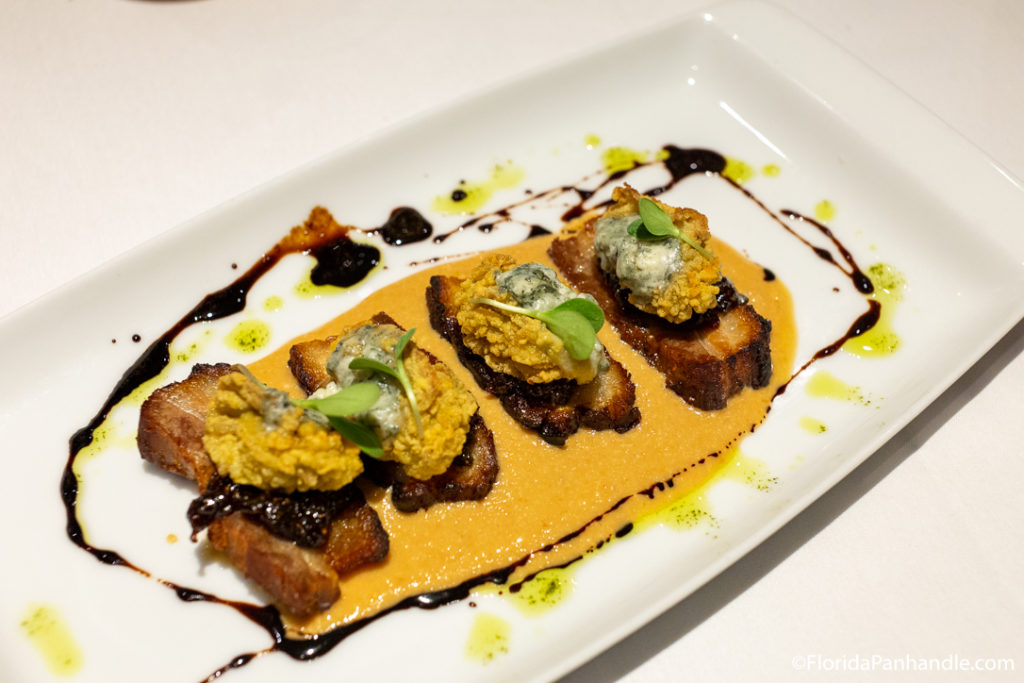 For a truly upscale experience, The District – Seville Steak & Seafood has been voted the best many times over and over. It won both local and national awards in 2019, and you'll understand why the moment you pull up. From the complimentary valet parking to your final bite of dessert, the staff here provides outstanding service and even better food. The menu features favor red meat and fish, and every one of the items listed is worth ordering.
From a relaxed evening overlooking the water to an upscale dining experience, Pensacola has an assortment of romantic Valentine's Day dinner options. Make reservations at one of these lovely places. You're will enjoy a great meal with that special someone you're having dinner with.