Pictures are the memories that we want to last a lifetime. We want to capture the beauty that is right in front of our very own eyes so that we could look back on them and remember the blissful state that this moment has brought us. Whether it is pictures of nature or pictures of food, there are many stunning captures that hold our hearts. Here are our top favorites that we have taken in Pensacola that will truly take your breath away.
Gulf Breeze Zoo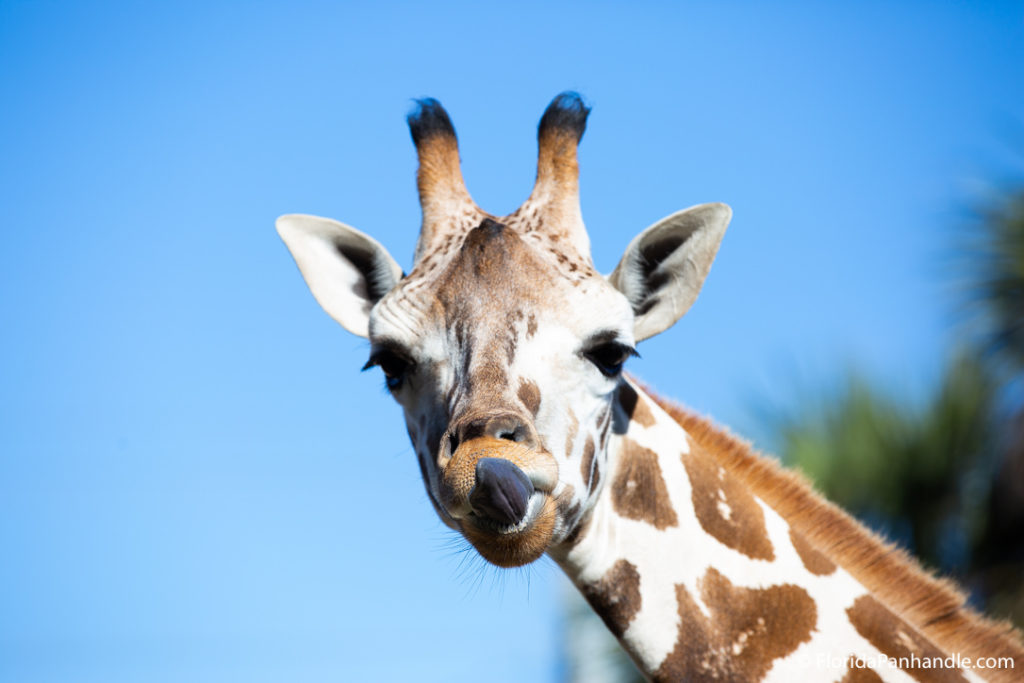 It's no surprise that the Gulf Breeze Zoo holds some of the most incredible pictures of animals waltzing around and eating. Take a narrated trip and wave hi to the hippos, or snap a picture of the birds that might land on your shoulder!
Gulf Islands National Seashore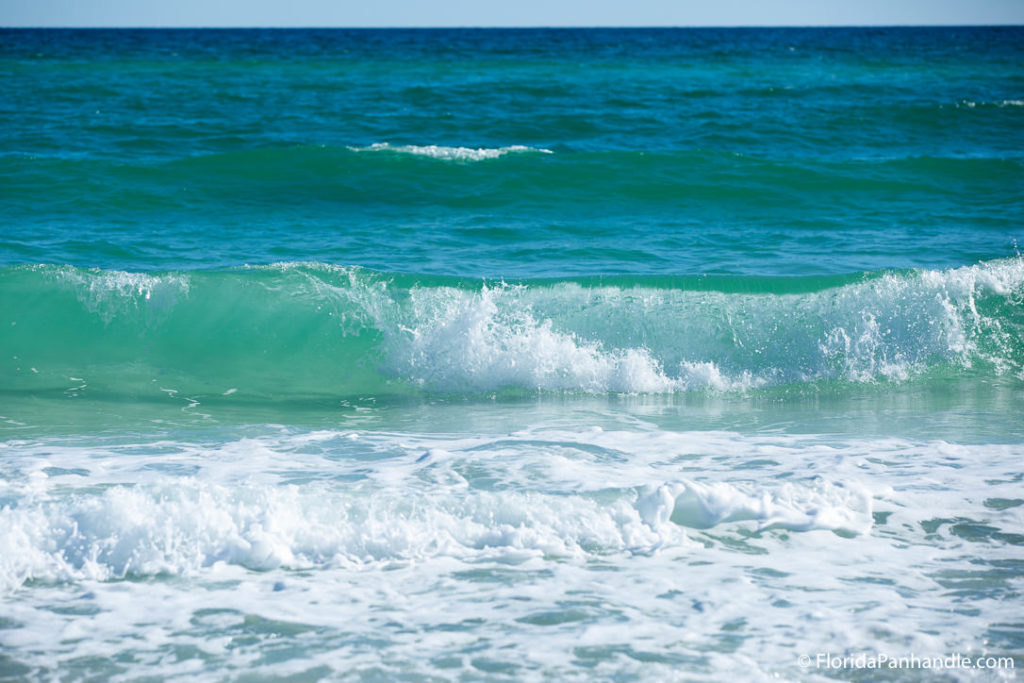 We can practically hear the waves crashing back into the water in this picture. The Gulf Islands National Seashore is hundreds of miles of pristine turquoise blue water that greets you with open arms! You can fish, you can swim, you can hike — there is truly nothing you can't do at this Emerald Coast beach.
Pensacola Bay Bridge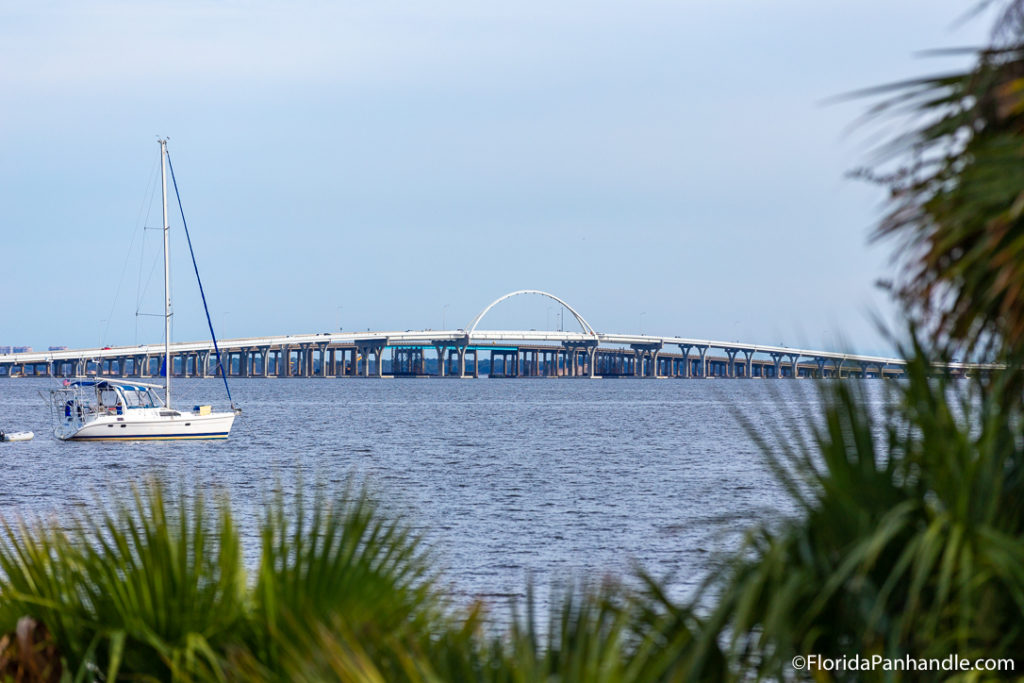 Scenic drives of the water surrounding you, the Pensacola Bay Bridge is a beautiful sight to look at AND to enjoy while you are driving upon it. Cruise along the long stretch and overlook of the bay or view it from afar and take in its morning radiance.
Edward Ball Nature Trail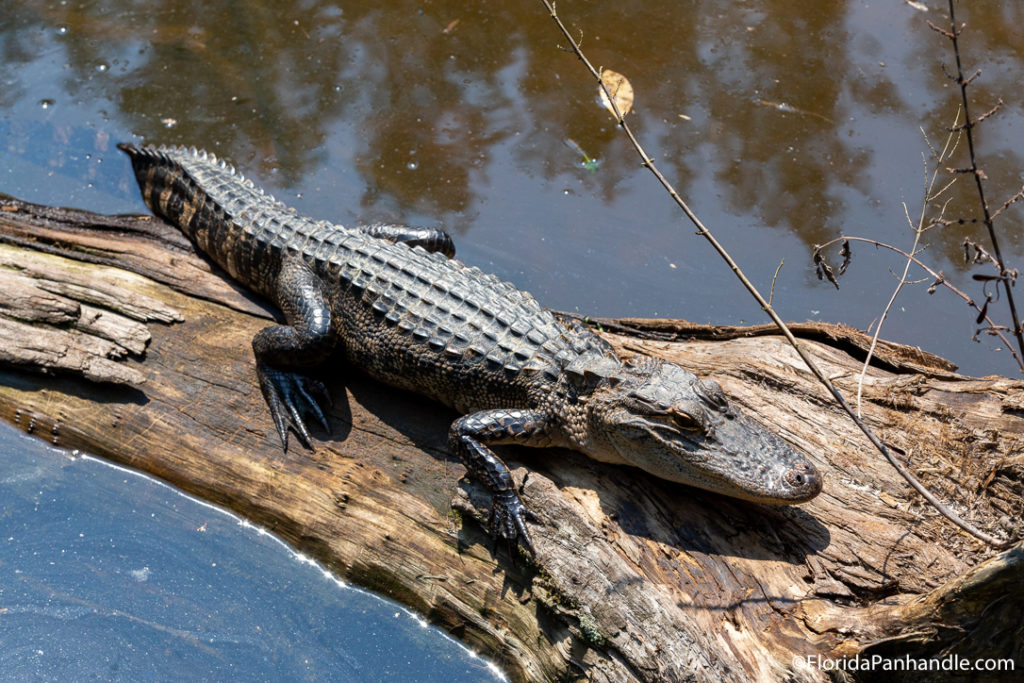 If you are a fan of leisurely walks, the Edward Ball Nature Trail is the perfect stroll during the day. You can catch alligators, turtles, and even see the fish inside of the water. It's rare that people can get this close to wildlife at a park, so remain cautious but enjoy taking part in wildlife!
Jolly Sailing & Dolphin Cruises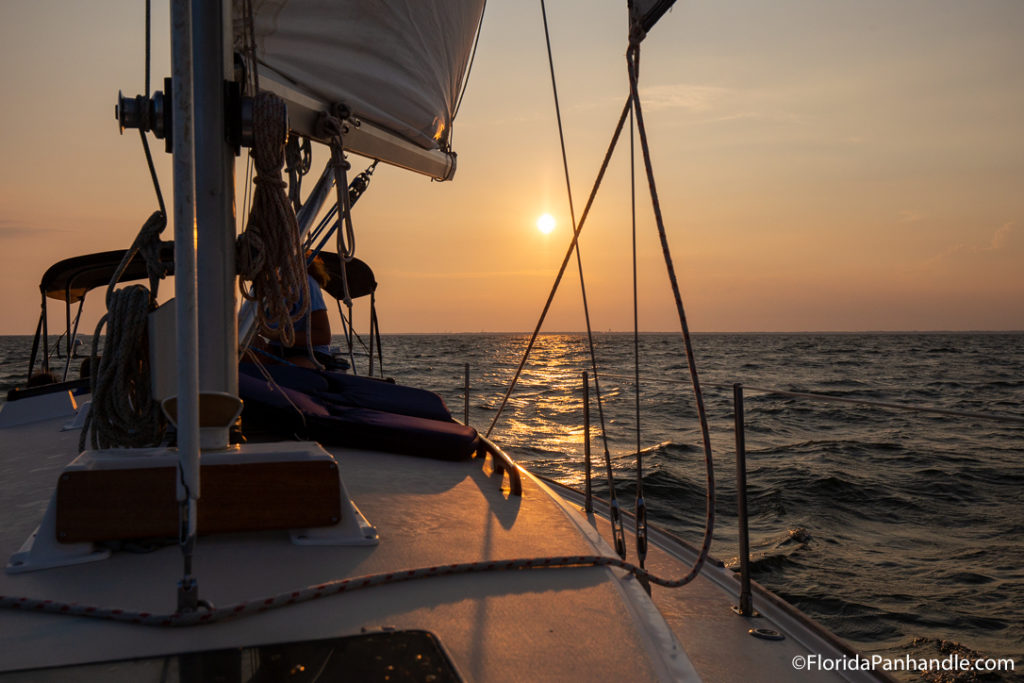 Who doesn't love a good Florida sunset? Take a cruise on Jolly Sailing & Dolphin Cruises to catch a great view of a sunset or two. These cruising adventures can take anywhere from two hours to an entire day, so it isn't necessarily for people who get motion sickness. These cruises can get booked for special occasions, so plan a birthday party and watch the sun go down together.
Sam's Fun City
Color reigns at this amusement and waterpark. Sam's Fun City brings an authentic and retro feeling to rides and attractions that will keep you and the family entertained for hours. Hop in a bumper boat, ride around on the Ferris wheel, or compete in go-carts.
Pensacola Beach Gulf Pier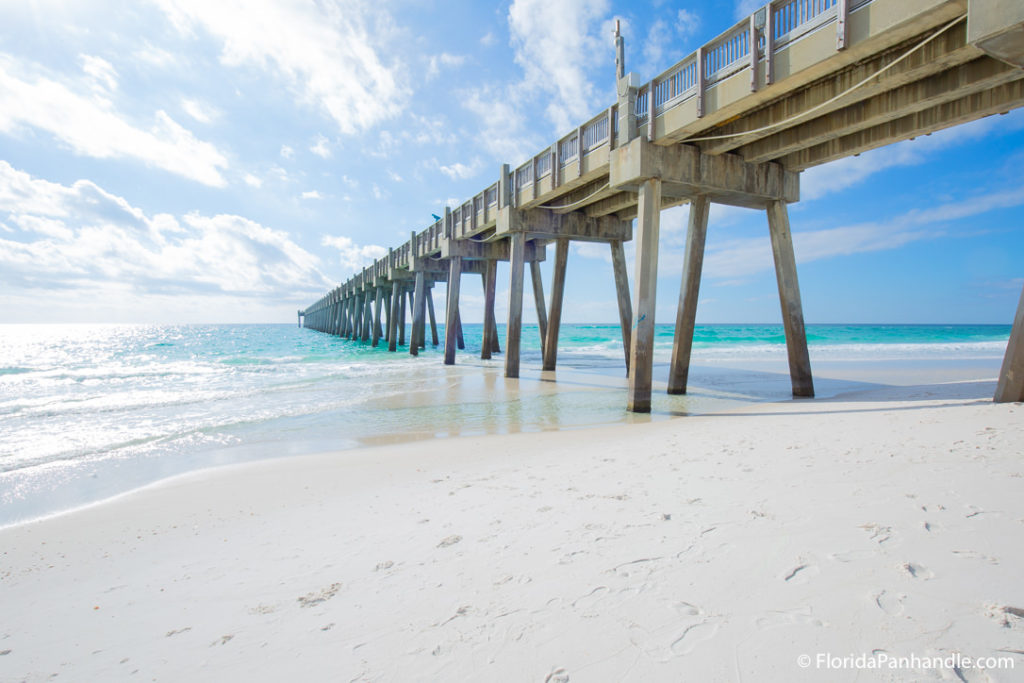 A true picture that captures the most mesmerizing moment when it comes to beach life. The sand beneath our feet, the sun shining upon the water, clouds painting the blue sky, and a pier above. Walk along the Pensacola Beach Gulf Pier, bring a book, and try to see how well you can fish.
Not only does Pensacola have some of the most eye-capturing beaches, parks, and attractions — it also has some of the most delicious and appetizing food in its restaurants.
Five Sisters Blue Cafe
Just looking at this picture is making our tastebuds dance with excitement! Five Sisters Blue Cafe thrives on its good food, music, and history. Grab some southern fried chicken or some fried green tomatoes. You will be going back for more.
Peg Leg Pete's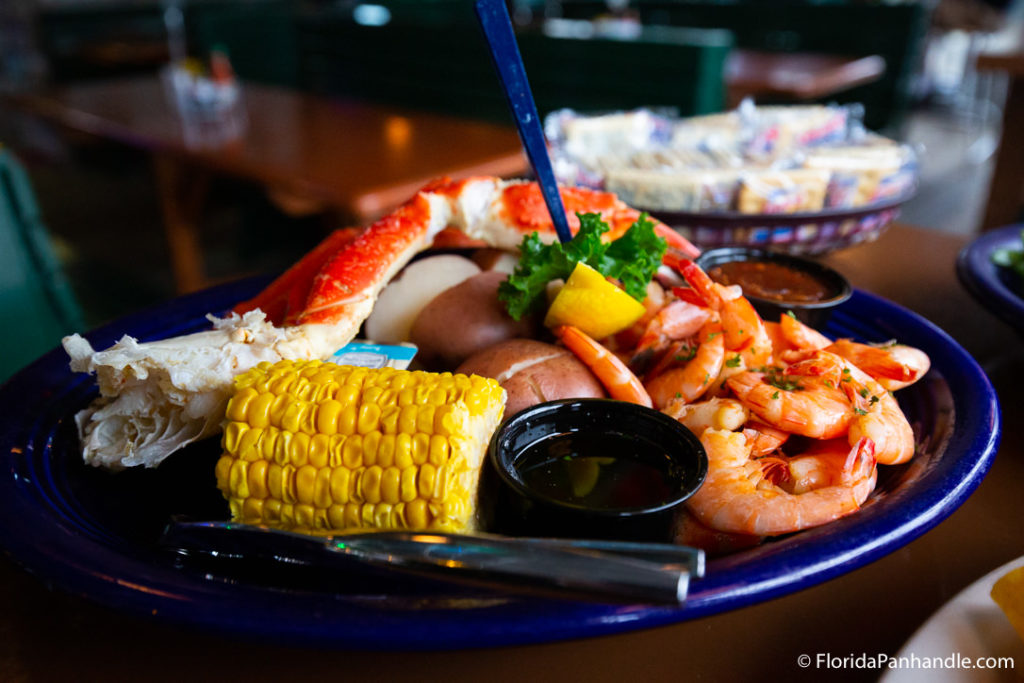 Tell us the seafood is good without telling us… Peg Leg Pete's serves up some cajun specialties and seafood in Pensacola. Load up on the shrimp, match it with the crab dipped in melted butter full of flavor. Looking at this picture, we have never wanted seafood more.
Ruby Slipper Cafe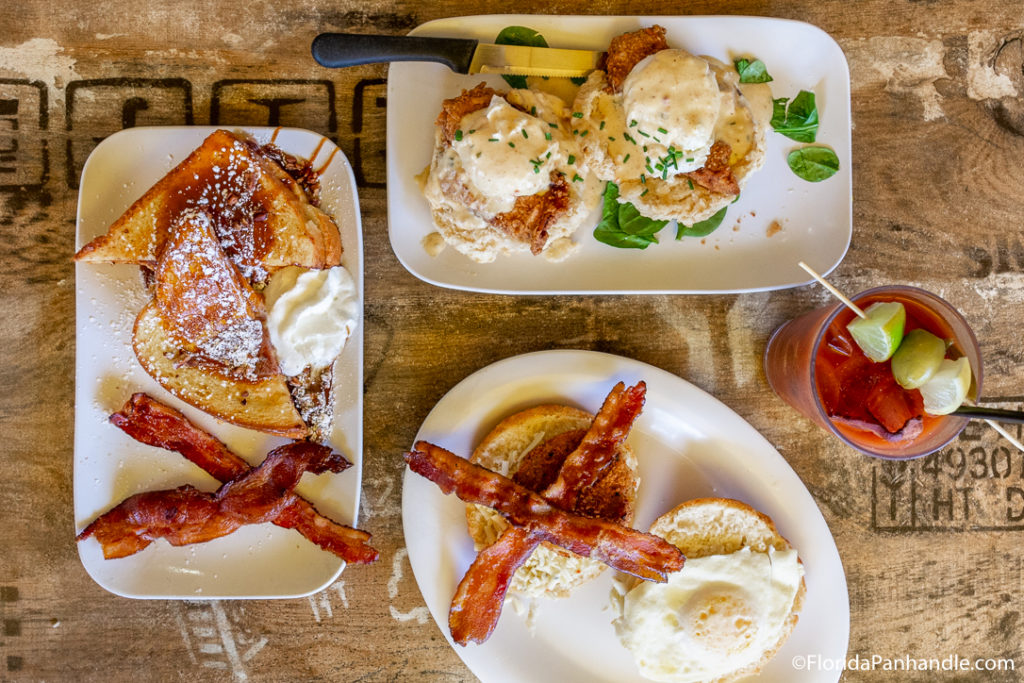 Foodie and brunch lovers unite! The Ruby Slipper Cafe is the perfect location to grab some brunch and bloody marys after a nice stroll along the beach. We can taste the crispiness of the bacon and the carefully placed powdered sugar on the french toast.
Jaco's Bayfront Bar & Grille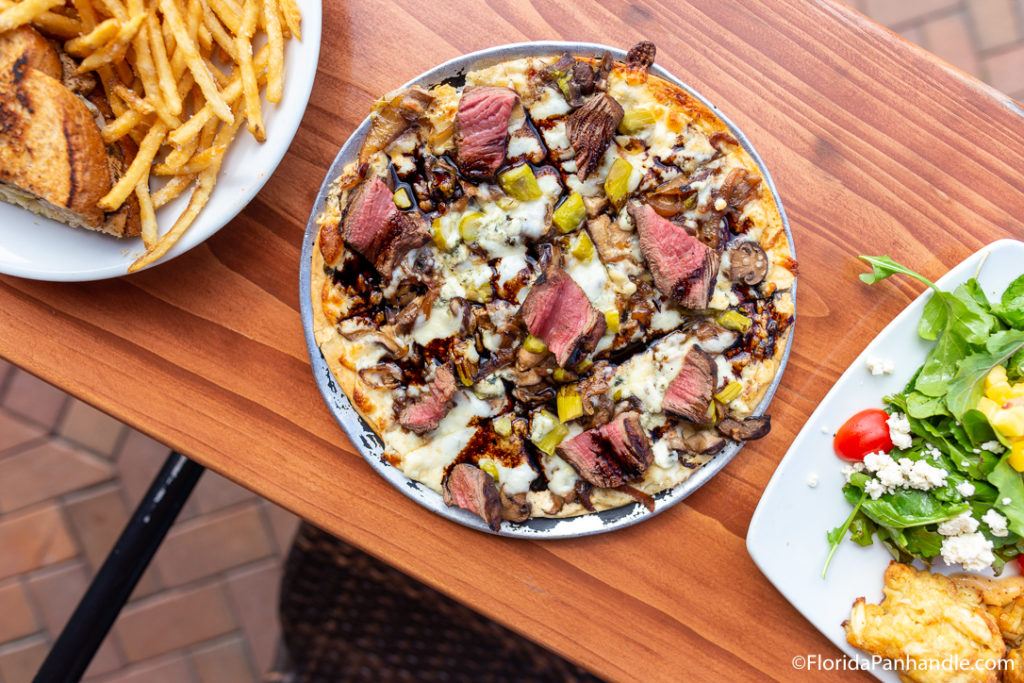 Photos do a fantastic job at making people want to try something they've never had before. If you haven't had this pizza from Jaco's Bayfront Bar & Grille, we are pretty sure you will want it now.
Old Hickory Whiskey Bar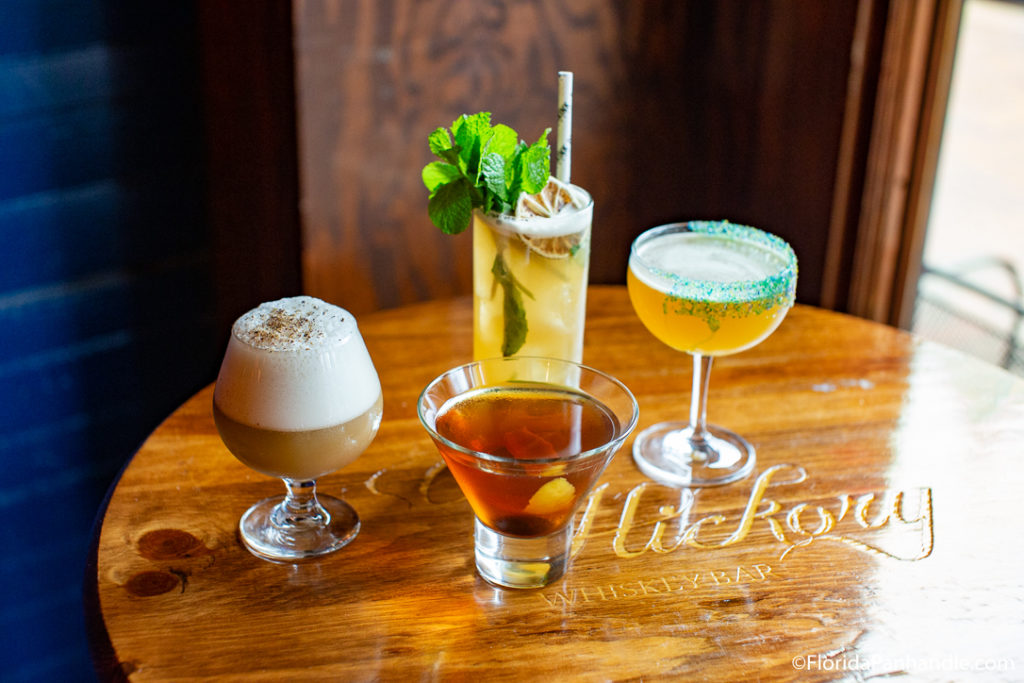 Perfectly placed garnishes top off these individual drinks at Old Hickory Whiskey Bar. We know — they all look delicious. Don't worry if you're not a whiskey lover, they do offer other spirits as well!
The Grand Marlin of Pensacola Beach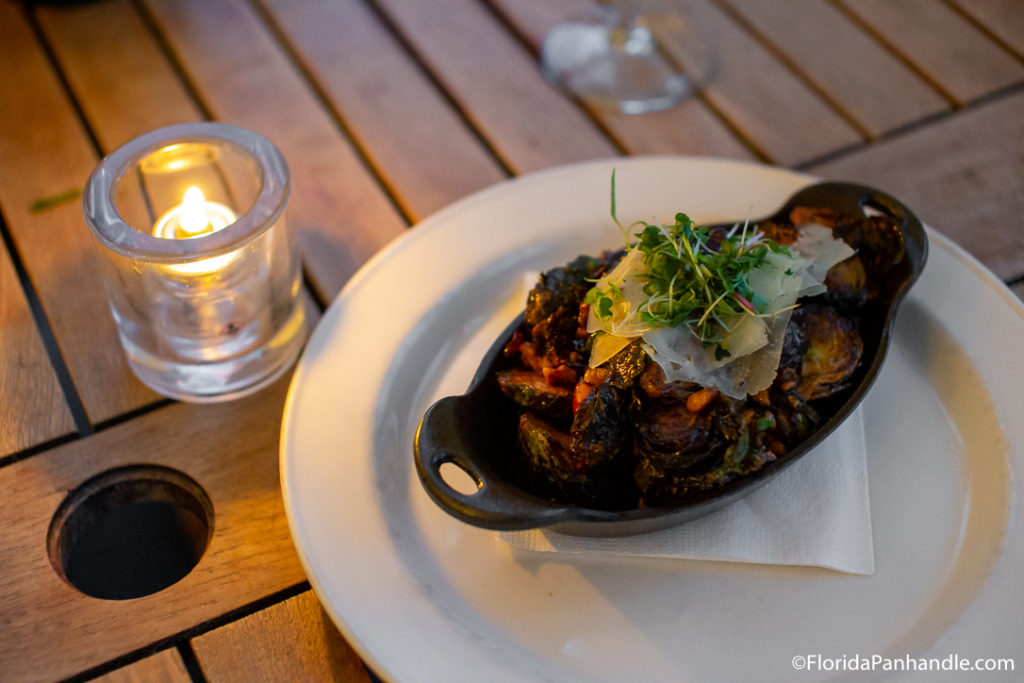 Can you believe these are Brussels sprouts? Yep. This iron skillet perfectly matches the candlelight as you indulge in a treat most people might not be too fond of. Delicacy in every bite, The Grand Marlin of Pensacola offers fresh food and fish, drinks, and stunning views of the water.
The Oar House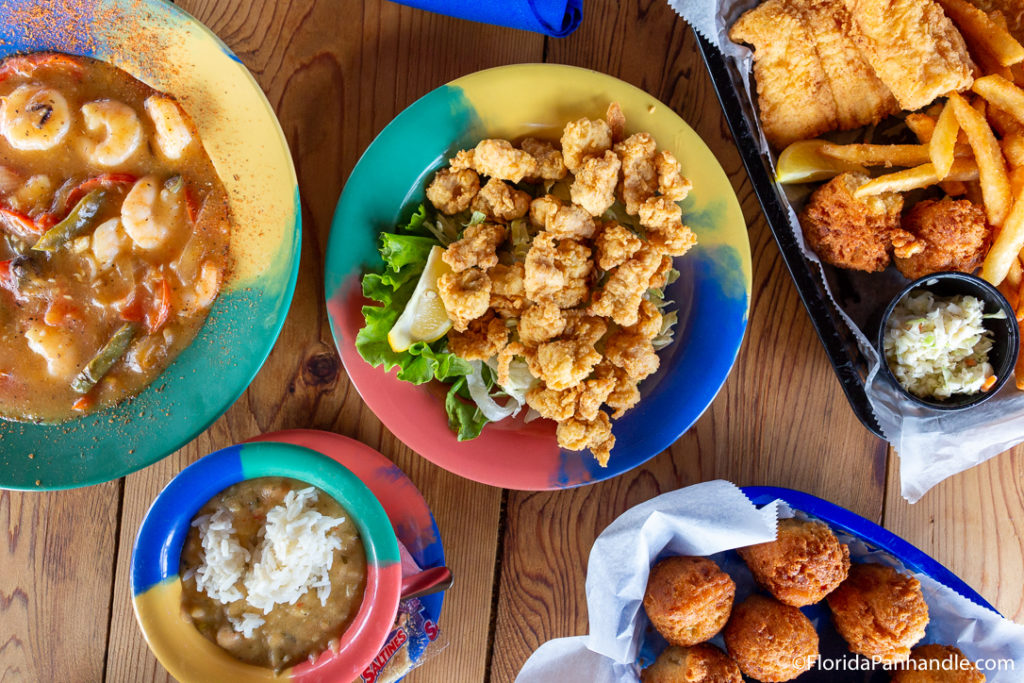 Waterfront dining awaits at The Oar House, but who can pay attention to the water when all of these appetizing plates are in front of you?! You'll scream for more hushpuppies and crave their flash-fried gator bites. Don't forget dessert to top the night off with something sweet.
The Aragon Cafe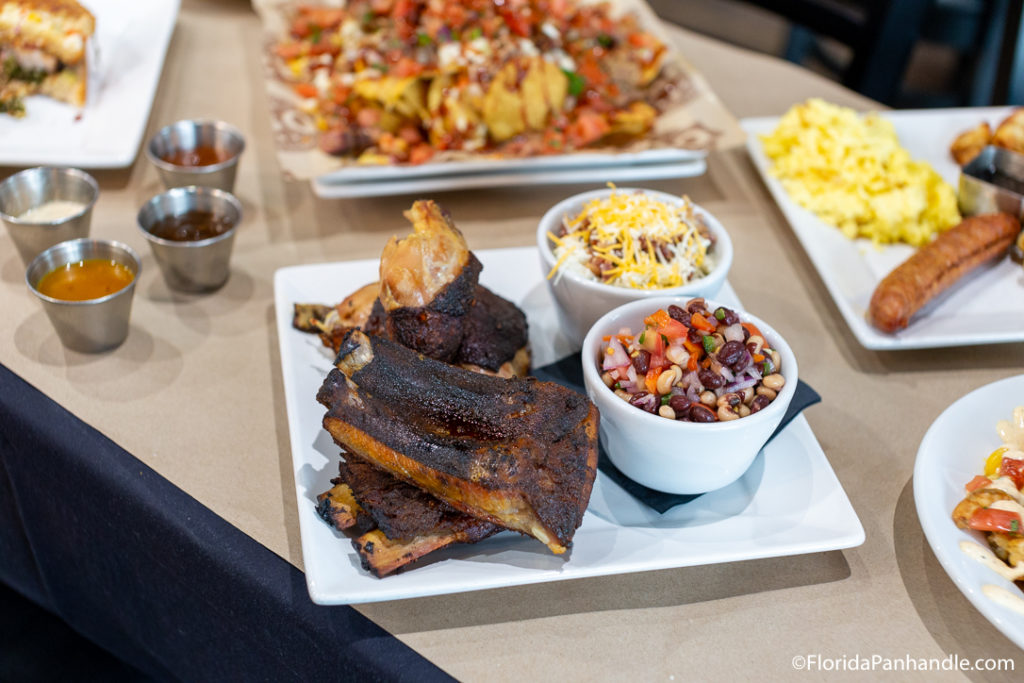 The Aragon Cafe has many flavorsome photos: from ribs to nachos to loaded mashed potatoes. It's hard to pick one when they all look SO good! Dig into some smoked meats or the macaroni monster. Families love it, we love it, and you will too.
There's seafood, there are alligators, there's beach and sunshine. Pensacola is full of beautiful moments waiting to happen. Each picture is just a small snippet of the beauty that defines Pensacola Beach. Pack your bags and get going because there are memories to be made.