Pensacola is a Florida town based on history and white sand beaches. It has local beach town restaurants, incredible live music, and an array of local shops to enjoy. Whenever you get done exploring the town, however, there's nothing like coming back to a truly unforgettable vacation rental with some of the best beach views around. If you're planning a trip to this quaint beach town, here are some beachfront Pensacola vacation rentals that you can't pass up.
Here are some amazing Pensacola Beach condo rentals:
Condos & Resorts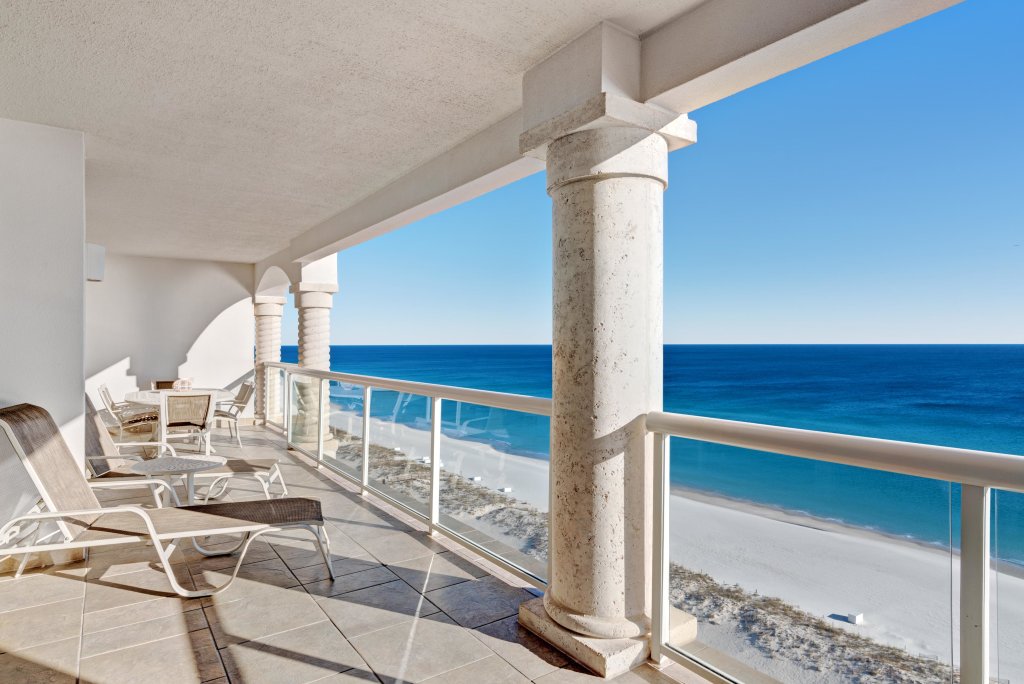 Beach Club Resort and Spa offers a truly relaxing ambiance mixed with stunning luxury. Step out onto the terrace and watch the sunrise or sunset as you enjoy a cocktail or your morning coffee. Grill out on the balcony as you watch the waves crash into the shore. This beachfront Pensacola Beach condo rental also has an outdoor swimming pool, a fitness center, and a hot tub for your enjoyment.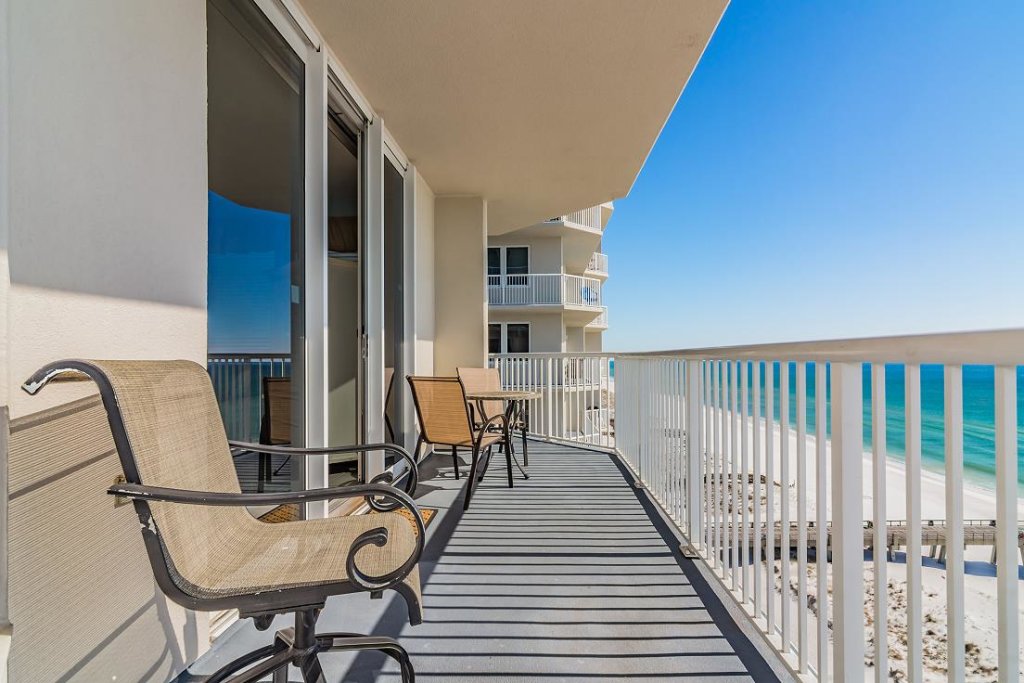 Summerwind Resort is located on the incredible Navarre Beach. These condos offer seasonal beach service and a view like no other. Enjoy the community pool or hot tub after you grill out some burgers and hot dogs. This resort is clean, relaxing, and large enough for a whole group to come stay.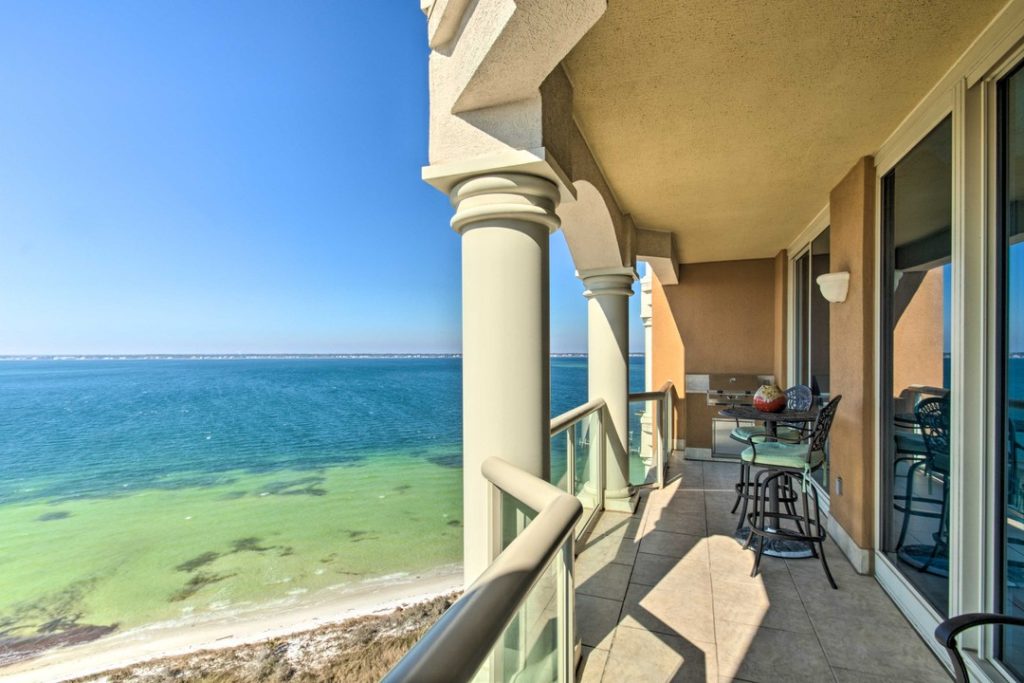 A condo with up-close views of the ocean, Pensacola Beach Resort Condos literally put the beach in your backyard. Step out onto the porch and walk down to the white sands and emerald waters. There's a soaking tub, a kitchen to cook up some delicious meals, internet, and cozy furniture to top off your getaway. As far as Pensacola Beach properties go, you are in for a real treat.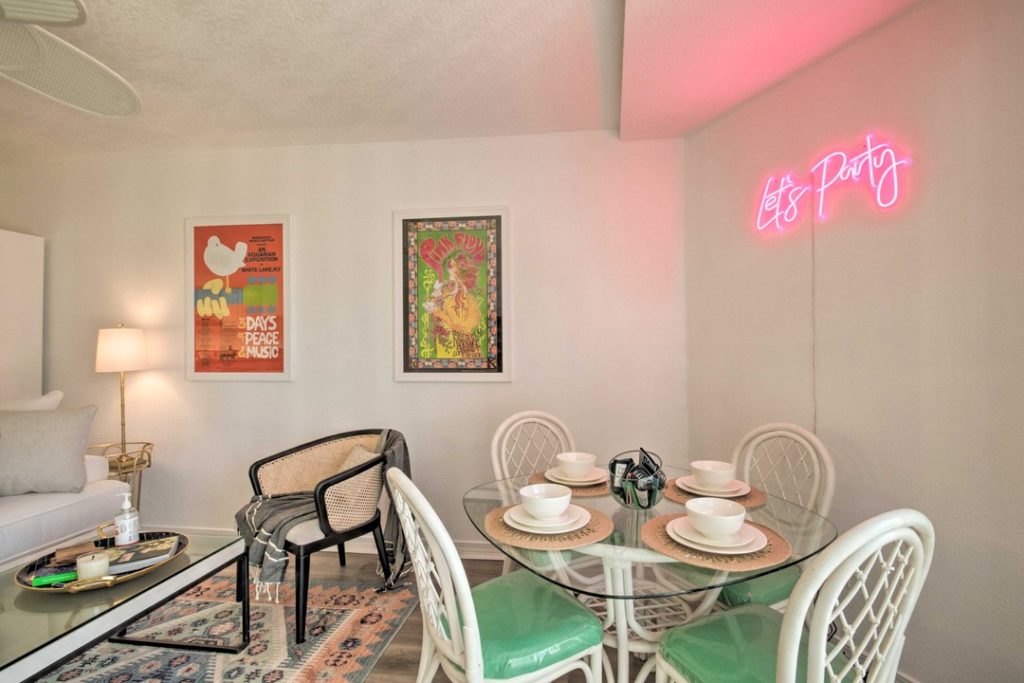 Adorably decorated, this Eco Bungalow offers a funky getaway in the heart of Pensacola Beach. There's organic tea, there's a convenient location, and there's a patio with beach chairs. You can't go wrong with the views at this beachfront Pensacola Beach condo rental.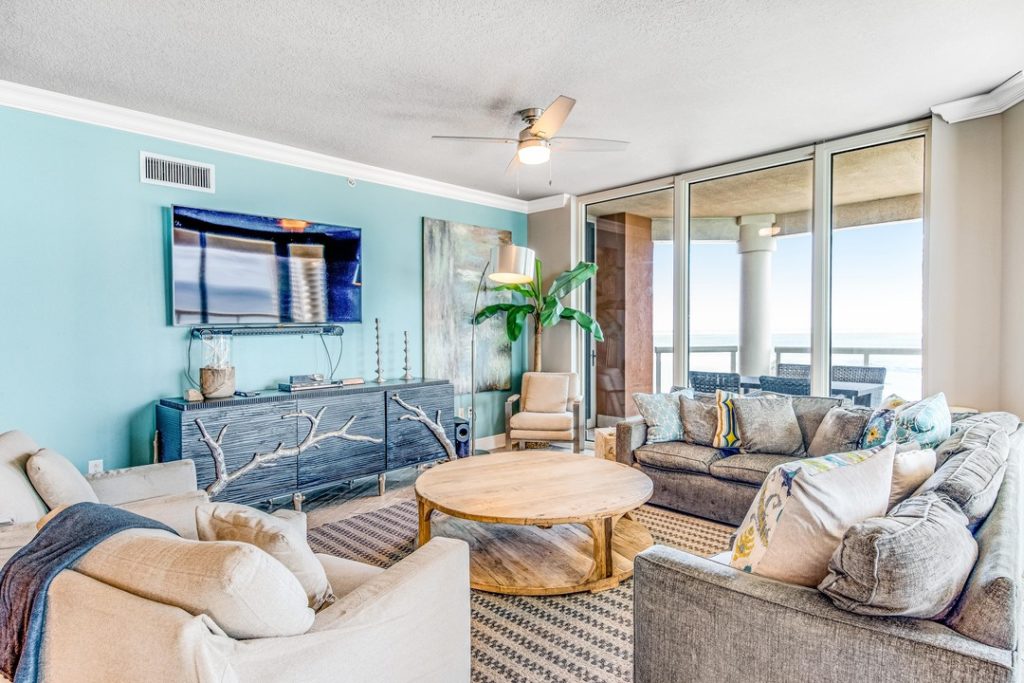 A uniquely decorated condo, you can bet that you'll fall in love with every square inch of your stay at Portofino. Step out onto the balcony and watch the sunrise every morning with your cup of coffee or simply cozy up on the couches and watch your favorite movie.
Don't forget to take a gander at these incredible Pensacola Beach House Rentals:
Beach Houses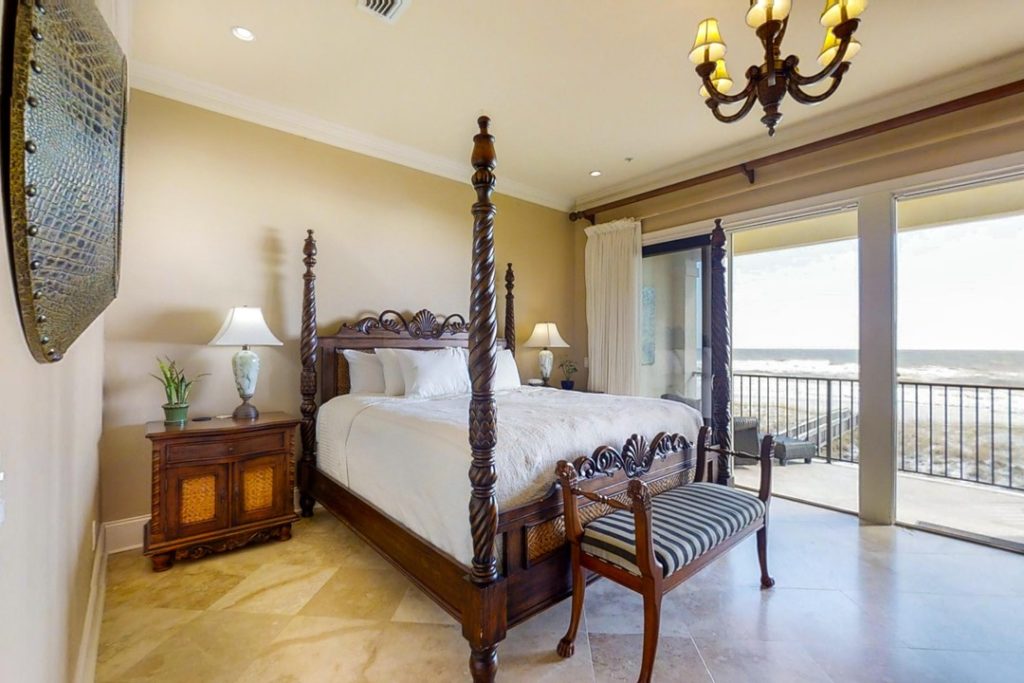 When you need to unwind, the Carlyle Townhouse will satisfy your every need. This beachfront Pensacola Beach property is large enough to fit a family or group, with ample beachfront views you can't get anywhere else. This house has an open concept, with a mirrored dining area, renaissance-style columns, and a perfect patio to sunbathe.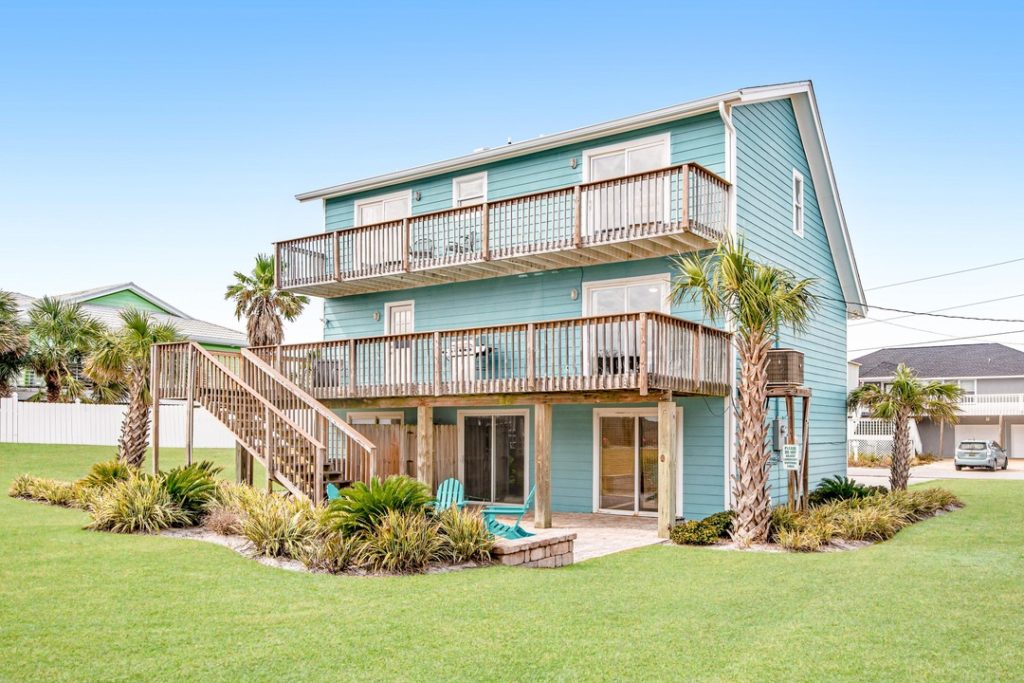 Enjoy a gathering on your patio at Bluetopia Blue Wahoos. This Pensacola Beach vacation home is spacious, offering plenty of room for family and friends. Besides the magnificent beachfront views, you'll also have free WiFi, a full kitchen, and nearby shops when you book here.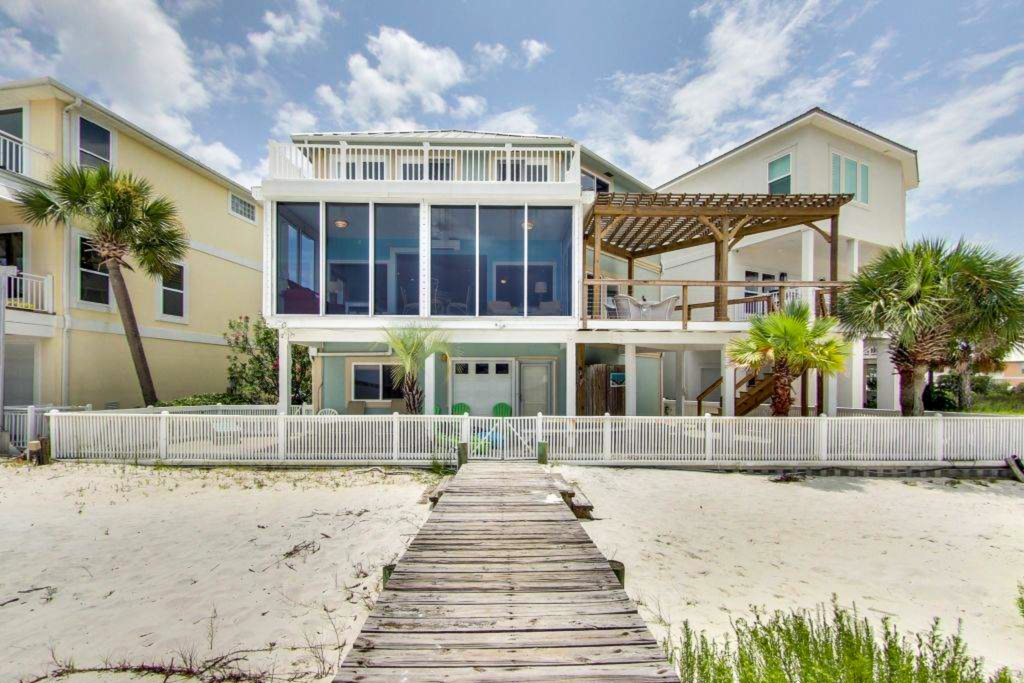 On the Santa Rosa Sound, you'll find a Peace of Paradise on the beach. This spacious vacation rental has beach service included from March to October, as well as luxury bathrooms and a mini beach in your backyard. Dock your boat from the dock here or explore out into the sea.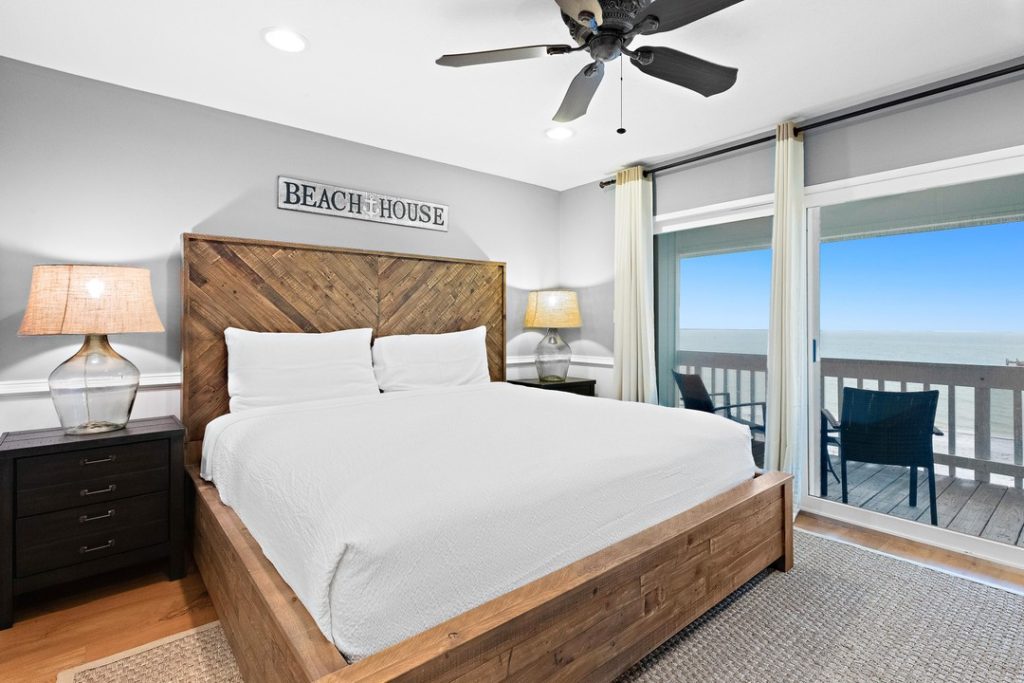 Surrounded by white sands, Boardwalk D2 is a private beachfront Pensacola Beach rental sitting right on the beach. Although you have private beach access right outside, there are also other beaches nearby, offering ample beach opportunities. There is also free WiFi, a full kitchen, and cozy furniture to keep you relaxed in every way.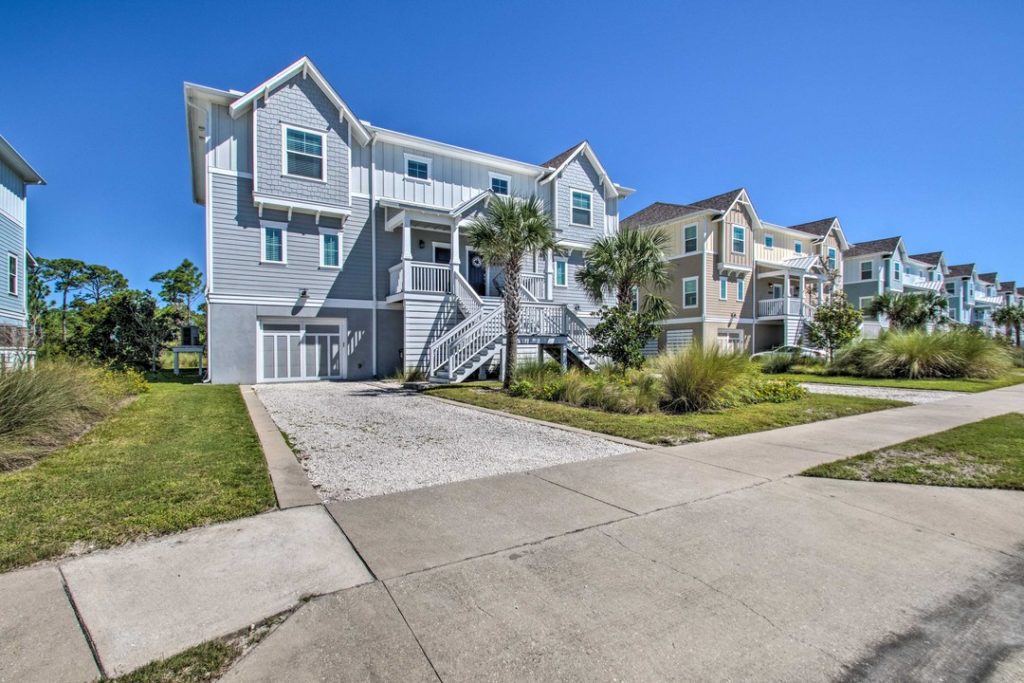 Pensacola Resort Escape not only offers stunning views of the beach but also plenty of room for the whole family. You'll find the flat-screen TVs, a covered patio, a walk-in shower, and convenient location to be quite extraordinary. Ready to book? View the property and see if it's the right Pensacola beach home rental for you!
All in all, we think you see why it's time to book your vacation in Pensacola. You deserve a Pensacola beachfront rental in Florida with incredible views and unforgettable memories.
If you're wanting a more pet-friendly experience, check out these pet-friendly vacation rentals!