Featuring 27 miles of beach, on and off-road bike trails, conservation areas, and two state parks, Panama City Beach is far more than a tourist trap. While there is nothing wrong with miniature golf, arcades, or go-kart tracks, if your idea of relaxing takes you a bit further off the beaten path, you too can experience a fabulous vacation on the Emerald Coast of Panama City. In fact, you can create your own Eco-Adventure right in the heart of Panama City if you follow the outlined adventure guide listed below and visit some of the areas mentioned that boast eco-friendly exploration and organic and vegan dining options.
Your Eco-Adventure Guide to Panama City Beach
Camp Helen State Park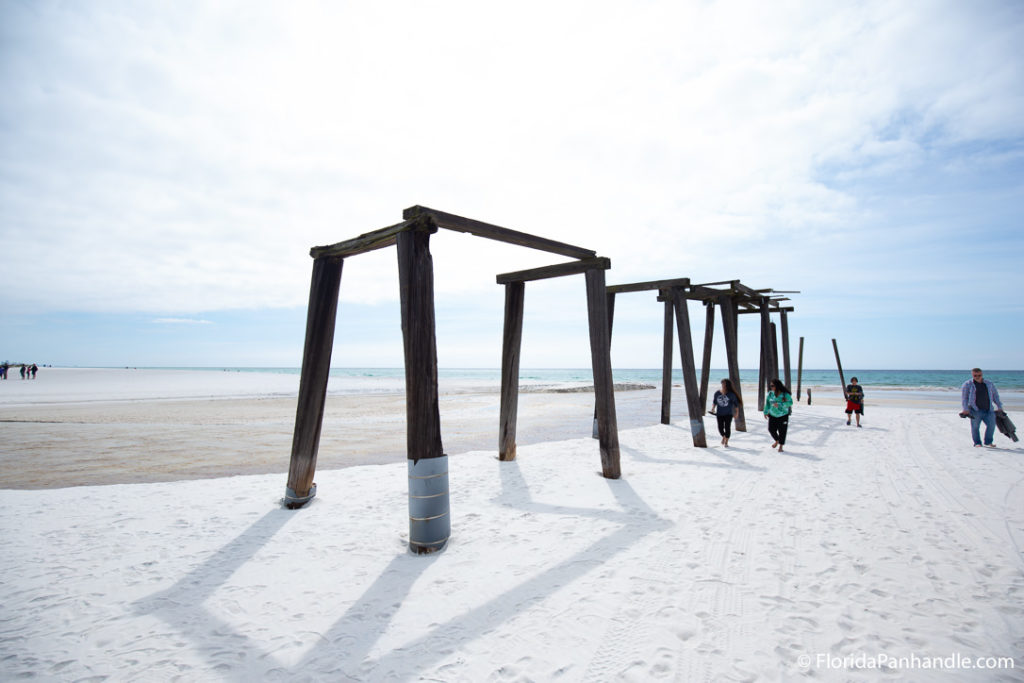 This gem is situated between Lake Powell and the Gulf of Mexico on Panama City's western border. This location offers an array of ecosystems including freshwater wetlands, salt marshes, scrub oak forests, and coastal dunes. Enjoy hiking, swimming, fresh or saltwater fishing, or soaking up the sun while visiting this remote and hidden locale. The 180-acre park is open for day use only and there is a fee of $4 per vehicle or $2 per cyclist or pedestrian paid via honor box. Camp Helen State Park features beach access, a nature trail, an interpretive exhibit, a visitor center, a shower station, restrooms, a picnic pavilion, and more.
PCB Conservation Park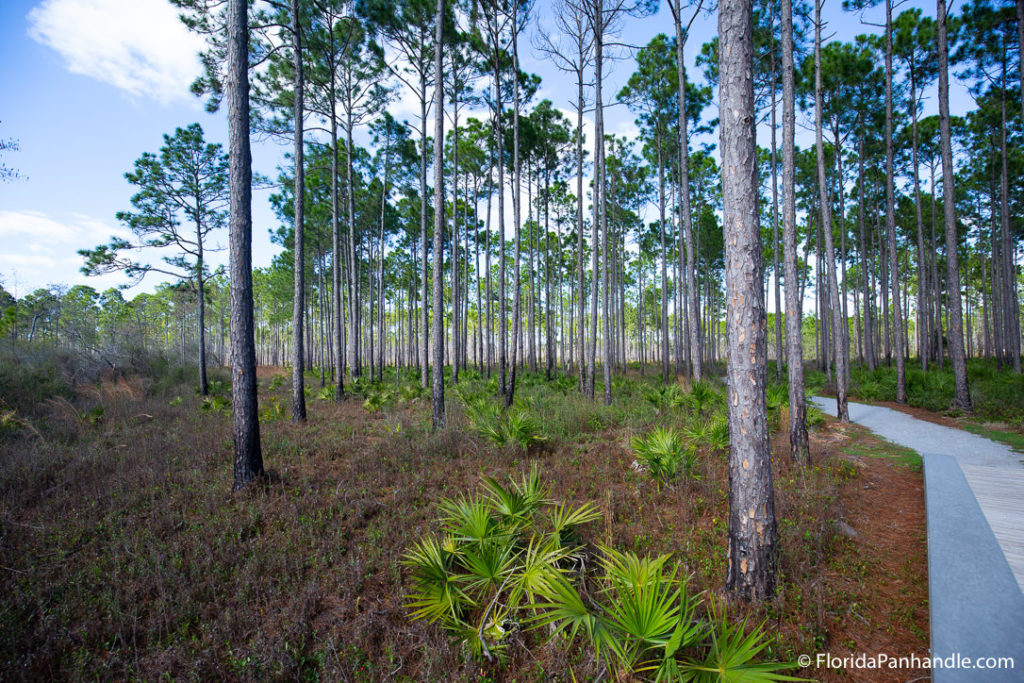 As a favorite destination for locals and eco-minded tourists alike, the Panama City Beach Conservation Park offers plenty of outdoor recreation opportunities. Encompassing over 2,900 acres, PCB Conservation Park, launched in 2011, proudly offers more than 24 miles of trails, with over a mile of boardwalks, meandering through Cypress domes. These trails consist of 12 options that range in length from 0.6 miles to 11 miles long.
Whether you enjoy bird-watching, biking, or hiking, this conversation park is a great place to spend a day getting back to nature. PCB Conservation Park was designed by the city to reclaim the water needed to restore the intricate balance needed to promote crucial wetland habitats. Today is a favorite destination of outdoor recreation enthusiasts and a sanctuary for areas wildlife.
Located at the southeast corner of the park, there is a 4,400 square foot building, which includes public restrooms, picnic tables, garbage disposal, and a drinking water station. Be sure to bring along your camera and binoculars, so you can enjoy viewing all the wildlife that call the conservation park home.
Shell Island Tour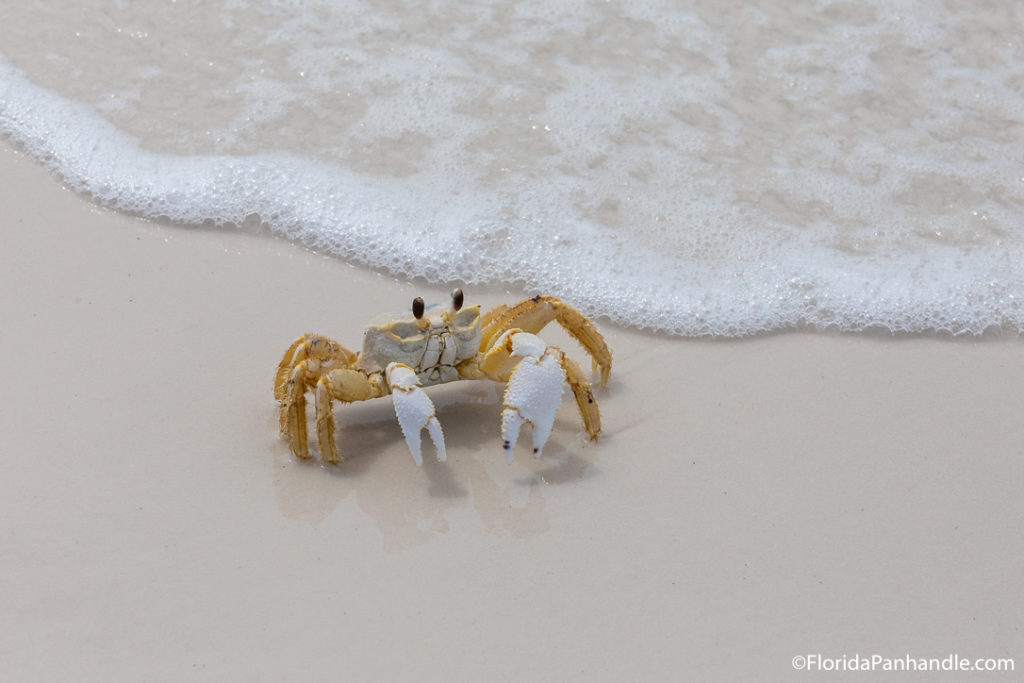 As a 700-acre barrier island, spanning just around seven miles long, Shell Island is accessed by boat 20 minutes off Panama City Beach, across from St. Andrews State Park. This beautiful isolated, undeveloped island provides a welcome break and a tranquil escape from the hustle and bustle of the PCB hub. The white sandy beaches feature the most translucent blue water you will find in all of PCB. Be sure to bring along chairs, food, water, and towels, and keep in mind there are no facilities on the island to use.
Due to the protected and isolated location of Shell Island, many guests find swimming and snorkeling particularly enjoyable at this site. The water is calm and placid providing clear, unobstructed views in all directions on most days. Hiking the island gives you additional opportunities to see rare Florida birds, wildlife communities, and birds in their natural habitats. You can also look for amazing seashells on the beach or use a net to see what kind of tiny fish you can catch in the calm waters, of course being sure to return them unharmed to their home afterward.
Lotus Cafe & Juice Bar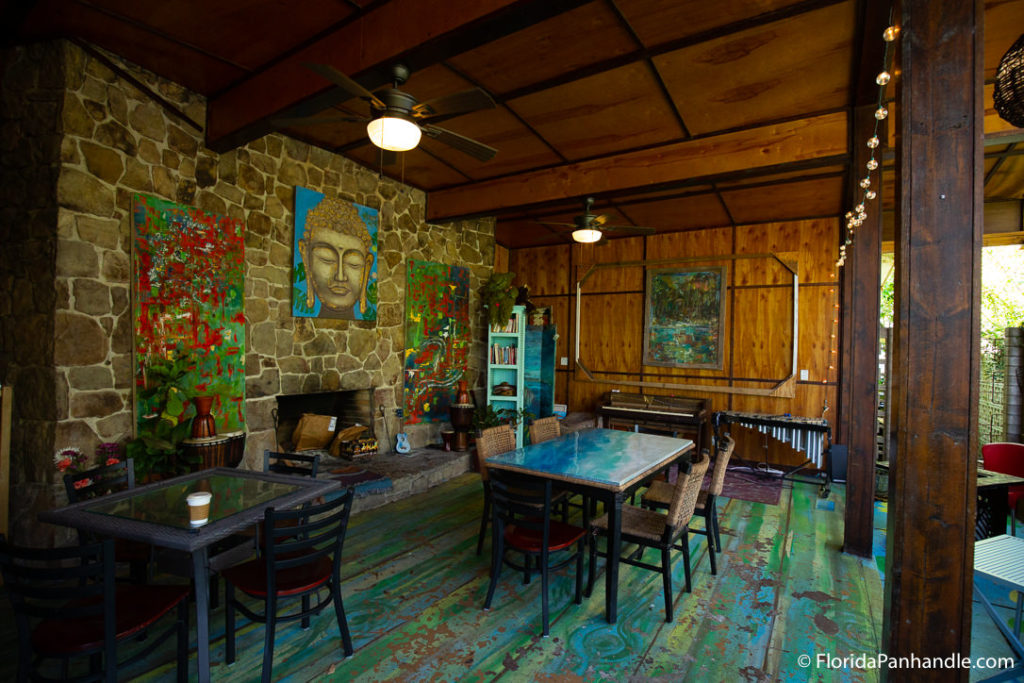 As a way to maintain your commitment to clean, healthy eating while vacationing in PCB, visit the Lotus Cafe and Juice Bar off Jackson Blvd in Panama City. This cafe is located on the grounds of the Zen Garden, meaning that not only can you feed your body, but you can feed your soul with a visit to these peaceful grounds. With the motto "let food be thy medicine" you know you are getting an entire experience when dining here, not merely a meal.
Enjoy your meal consisting of health-conscious offerings with all-natural and organic ingredients in the beautiful garden. You can also call ahead or take out if you want to transport your items with you on your day's adventure. Menu items include juices and smoothies, vegan and vegetarian options, wraps, salads, chicken, seafood, and more.
Finns Island Style Grubb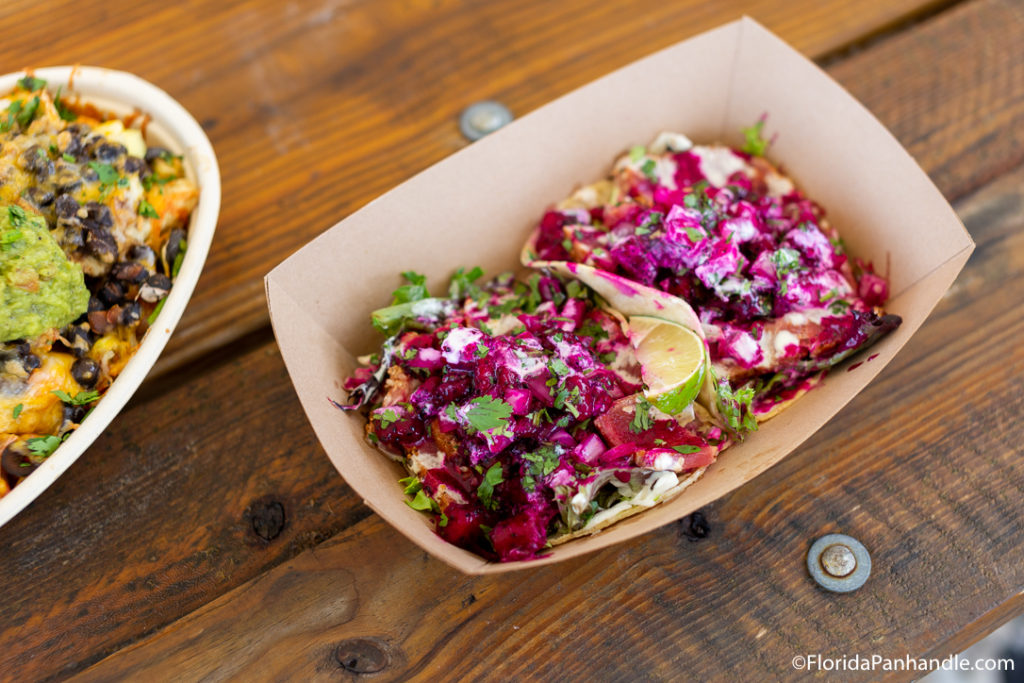 Fulfilling their mission to keep food small, fresh, and simple, Finns Island Style Grub provides a different take on island fare when compared with other PCB eateries. For one thing, most items on the menu can be vegan. Also, the quality and consistency of the offerings mean that everything they do is with the motto in mind of Keeping it Fresh! This vegetarian-friendly street food is applicable for either dine-in or take-out. Eat in or take it to go in picnic form while you enjoy a bike ride or a hike.
Zoes Kitchen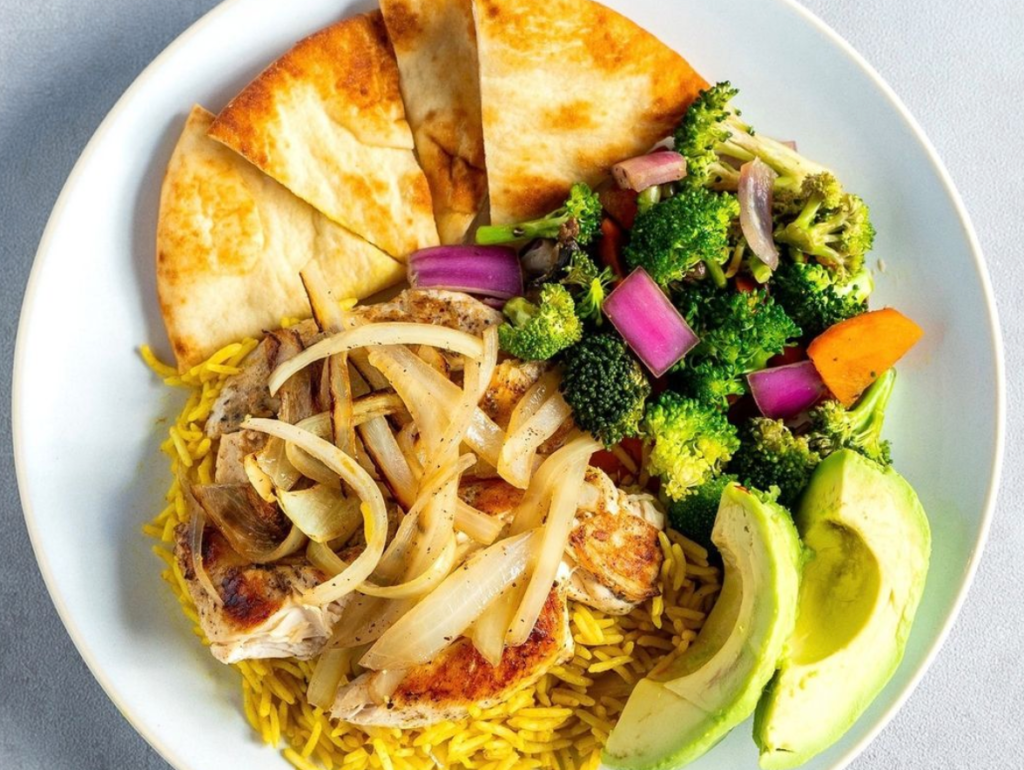 The many fresh-made Mediterranean items offered at Zoes Kitchen in Panama City are another option for those who desire to maintain a focus on health while enjoying a get-away to a beautiful destination. Guest favorites include the classics of spinach feta roll-ups and kabobs with new offerings like the avocado lentil salad or modern Greek salad. Add the crispy falafel or juicy kabobs to any salad or bowl for an extra boost of flavor or protein. From kabob combos to fire-roasted corn, there is a bit of everything on the latest menu.
Keep the above Eco-Friendly guide in mind when visiting Panama City Beach. While there are many tourist-inspired dining options and activities in the bustling city, there are also lots of choices for you to explore if you would rather discover the more isolated off-the-beaten-path offerings in the area. The many parks with rich wildlife and bike and hiking trails allow you to take a deep breath and explore the beautiful areas of the region unencumbered by the activity of the bustling city.