You had big plans for hitting the sand in Panama City Beach — and then the forecast literally rained on your parade. Thankfully, the city is home to several enjoyable indoor activities. From 3D movies to bowling and even mirror mazes, there's plenty to keep you occupied as you await the sun's return. Many of these activities are ideal for families, but adults can also have a blast at local wineries, bars, and escape rooms. Rain or shine, you'll definitely want to add these local destinations to your Panama City Beach bucket list:
1. Explore Your Curiosity WonderWorks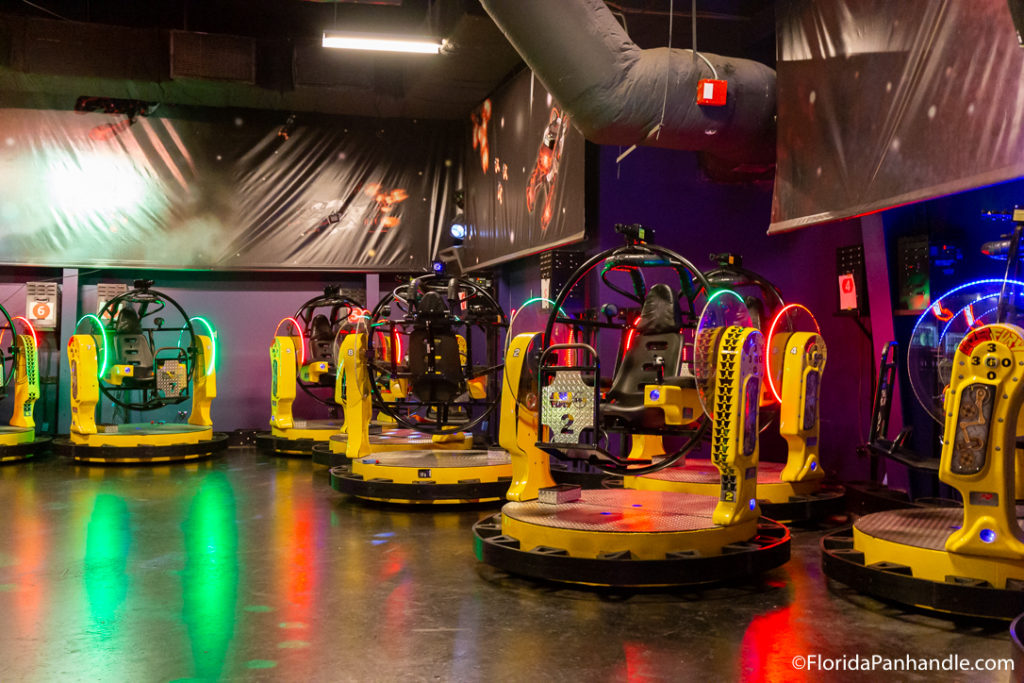 If the rain has you or your kids feeling restless, you'll appreciate the ample space available for goofing off at WonderWorks. This entertainment destination is home to over 100 exhibits, all of which are designed to spark curiosity and creativity. Highlights include a Tesla coil, a hurricane simulator, a giant piano, a mercury capsule replica, and a life-size space suit replica. Once you've had your fill of adventure, hit up the Snack Shack for pizza, nachos, and other treats.
2. Go on An Adventure at Ripley's Believe It or Not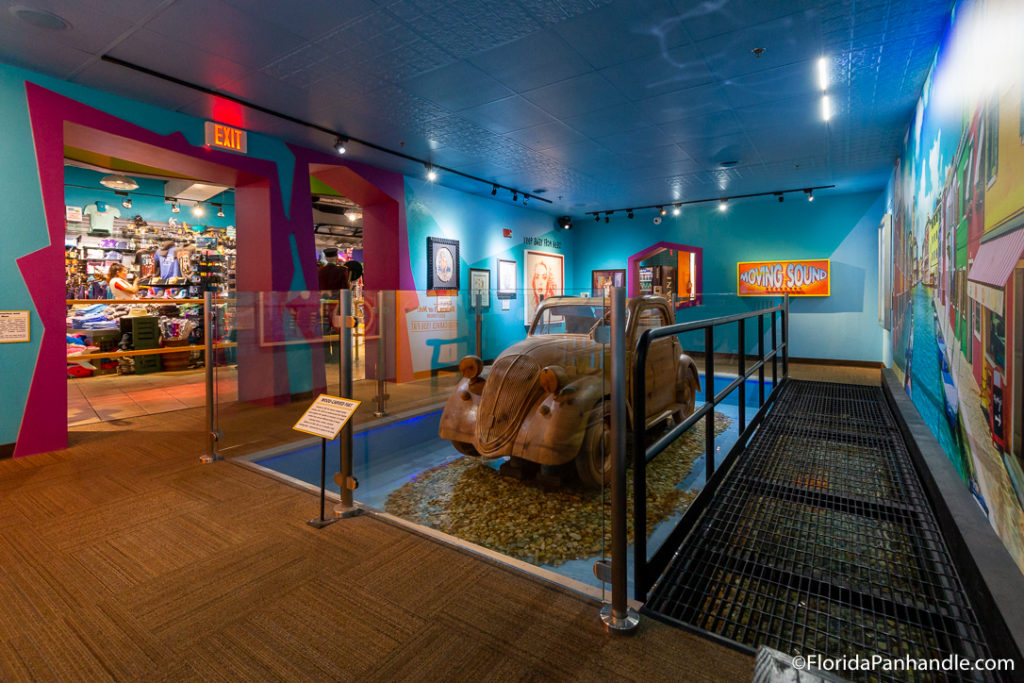 Oddities and kitsch join forces at Ripley's Believe It or Not to provide a memorable experience for visitors of all ages. Housed in a brightly colored structure resembling a ship, this bizarre museum offers a nice change of pace from your usual Panama City Beach activities. Get your heart racing in the laser room or test your perception in the mirror maze. The famed Odditorium will have your jaw dropping again and again with exhibits made from candle wax, puzzle pieces, colored sugar, and rhinestones.
3. Get Your Game on at Dave & Buster's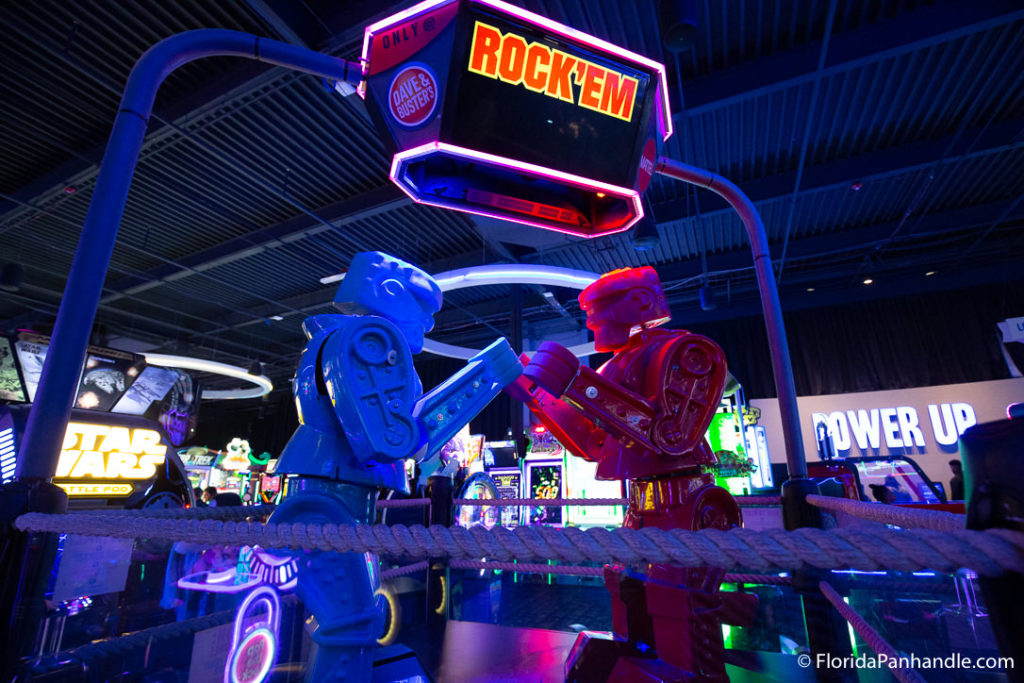 Grab a meal before or after you check out the huge selection of games at the Dave & Buster's in Panama City Beach. Air hockey, Space Invaders, and Pac-Man are always a blast, of course, but you'll be particularly impressed by the location's beloved Jurassic Park virtual reality game. If you're lucky — or simply skilled at the art of arcade games — you'll score something great from the prize area.
4. Try Your Luck at Escape Zone 60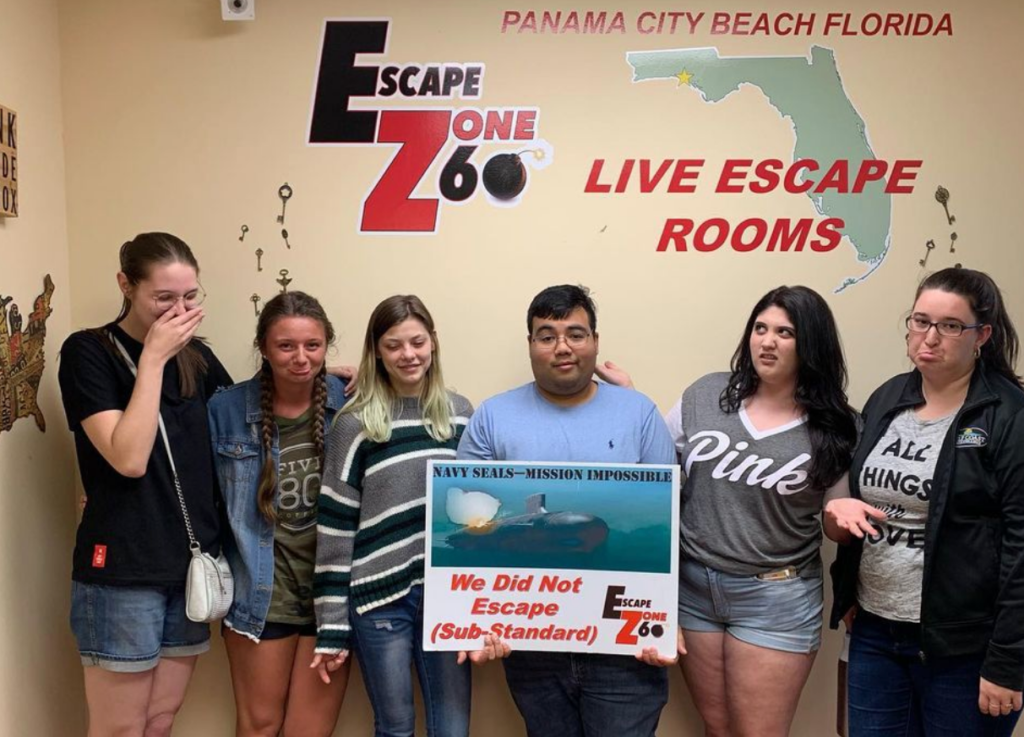 Get in on the escape room craze in the heart of Panama City Beach. Each of Escape Zone 60's Emerald Coast locations is a bit different, so don't hesitate to stop by if you've visited the Pensacola, Destin, or Navarre versions. In Panama City Beach, you can be immersed in the exciting world of a Navy SEAL or sent to death row. Either way, your mission is the same: make the most of provided clues to finish the puzzle within the allotted hour.
5. Fill Up at The Wicked Wheel Bar & Grill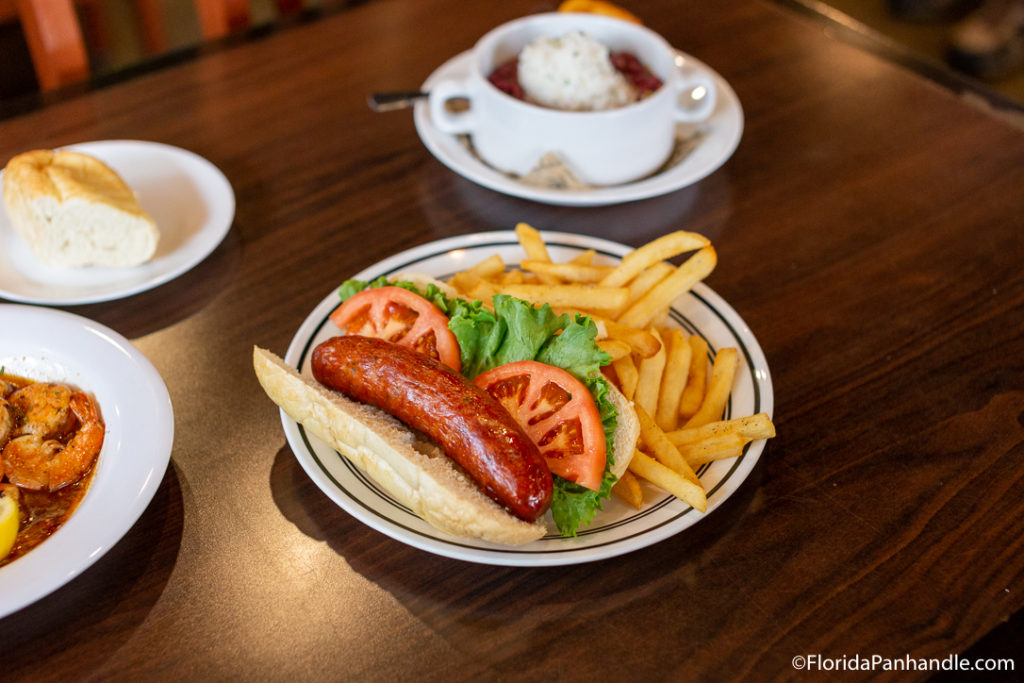 Ready for lunch? Nurture your fried chicken cravings at The Wicked Wheel Bar & Grill. This top Panama City Beach restaurant offers not only mouthwatering appetizers and entrees but also unique decorations that appeal greatly to motorcycle and classic car enthusiasts. Pose for a few quick snapshots alongside the restaurant's motorcycle decor — and don't forget to visit the gift shop. 
6. Love on Animals at Gulf World Marine Park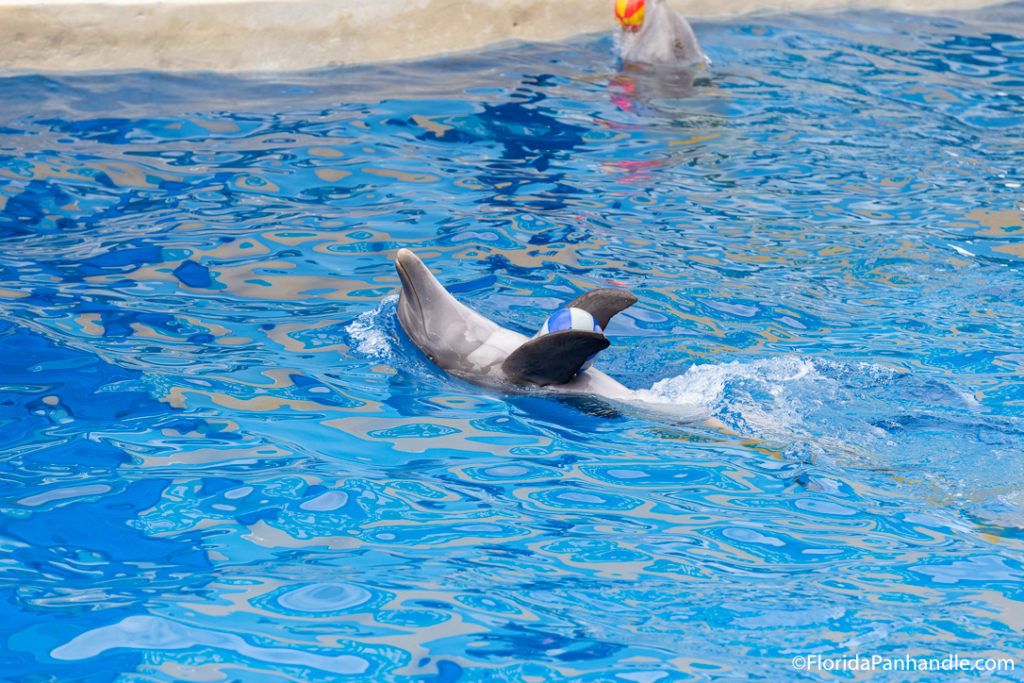 Although technically an outdoor attraction, Gulf World Marine Park offers enough covered areas to keep you at least somewhat dry on drizzly days. Some people actually seek out the park when it rains, as it tends to be less crowded. The birds are particularly worth visiting if you're desperate for an escape from the rain.
7. Enjoy a Tasting at Panama City Beach Winery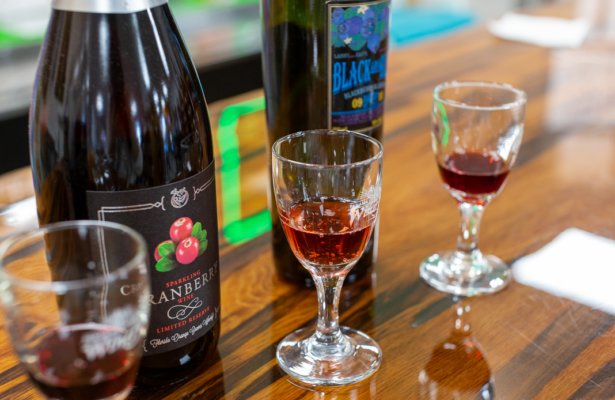 Sample a variety of citrus and berry wines at the Panama City Beach Winery, where you can enjoy a free tasting before you grab a few bottles to bring home. While the winery appeals most to fans of fruity wines, dry wine lovers can also find plenty to love. The staff members are clearly passionate about wine. They'll chat with you at length to determine which selection best meets your unique tastes.
8. Get Your Heart Pumpin' at XD Darkride Experience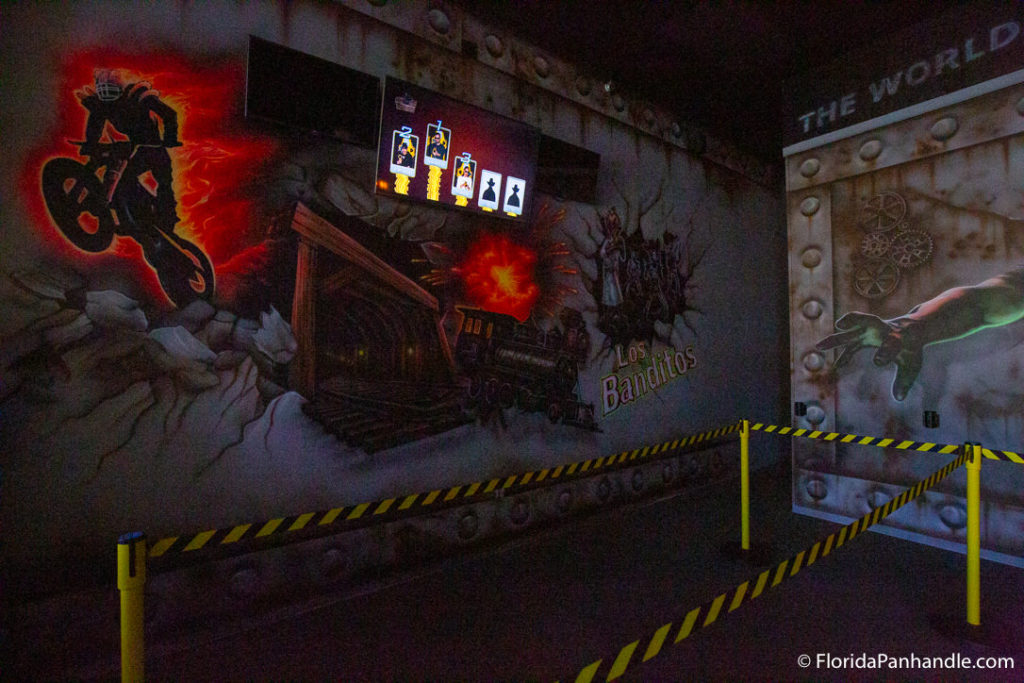 Located within Pier Park, the XD Darkride Experience takes the 3D movie concept to a whole new level. This interactive movie includes wind machines, rapid-motion seats, strobe lights, and a variety of special effects. Shoot at on-screen enemies with precise laser blasters, which will get your heart racing. The experience doesn't last long, but it's definitely worth checking out when the rain gets in the way of your beach plans. After you've survived the XD Darkride Experience, check out the many shopping and dining opportunities at Pier Park.
9. Find Your Way Out of the Emerald Coast Mirror Maze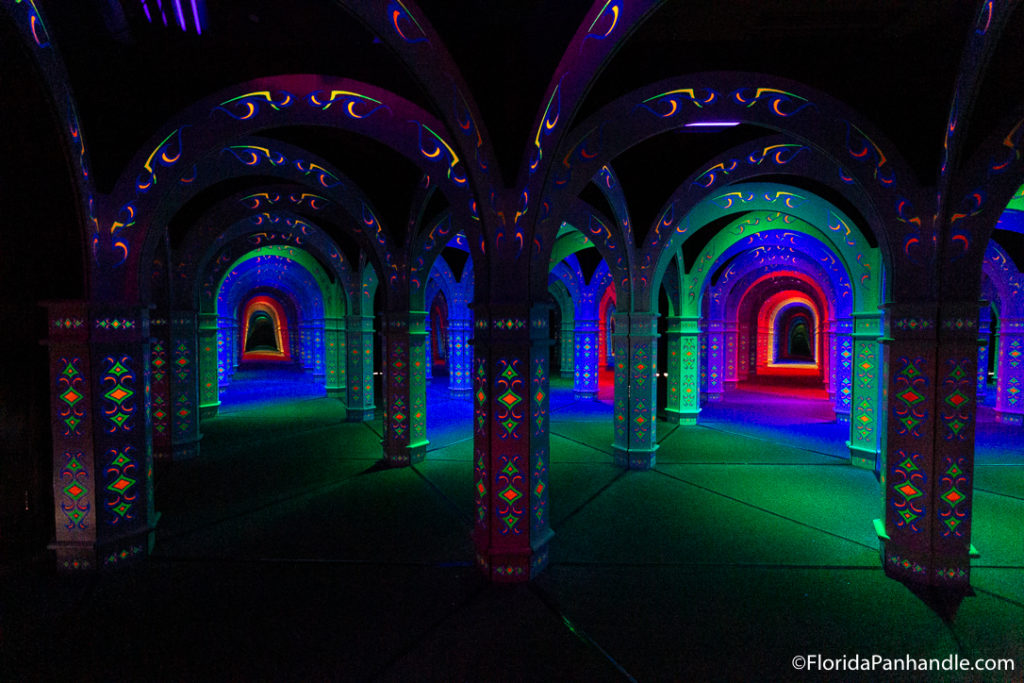 An explosion of lights and sounds awaits at the Emerald Coast Mirror Maze, where you and your loved ones can test your navigation skills in a challenging maze or duke it out in a ship-themed laser game. Paintball lovers will appreciate the center's Bazooka Ball game, which replaces typical paintball pellets with two-inch foam balls.
10. Knock Some Pins Down at Rock'it Lanes
Although best known for its bowling, Rock'it Lanes offers an entire day's worth of fun, complete with roller skating, billiards, and an arcade. Stop by in the evening for Ballistic Bowling, which brings extra excitement with lasers, fog, and black lights. The sports bar offers a vast selection of bottled and tap beers, as well as cider, hard iced tea, and several other options. Take a break from bowling or skating to grab a burger or quesadilla at the grill.
Rain shouldn't stop you from having a blast in Panama City Beach. In fact, you just might find that you enjoy the city's rainy day activities even more than its beach-based opportunities. No matter the weather, a good time awaits.