Panama City Beach, Florida is a gorgeous beach community in the state's Panhandle region. It is often more simply referred to as "the island" due to it being near surrounded by water, but in truth, this jut of gorgeous Florida land is a peninsula.
The Best Time to Visit Panama City Beach
Understanding the Busiest Times: Spring & Summer Break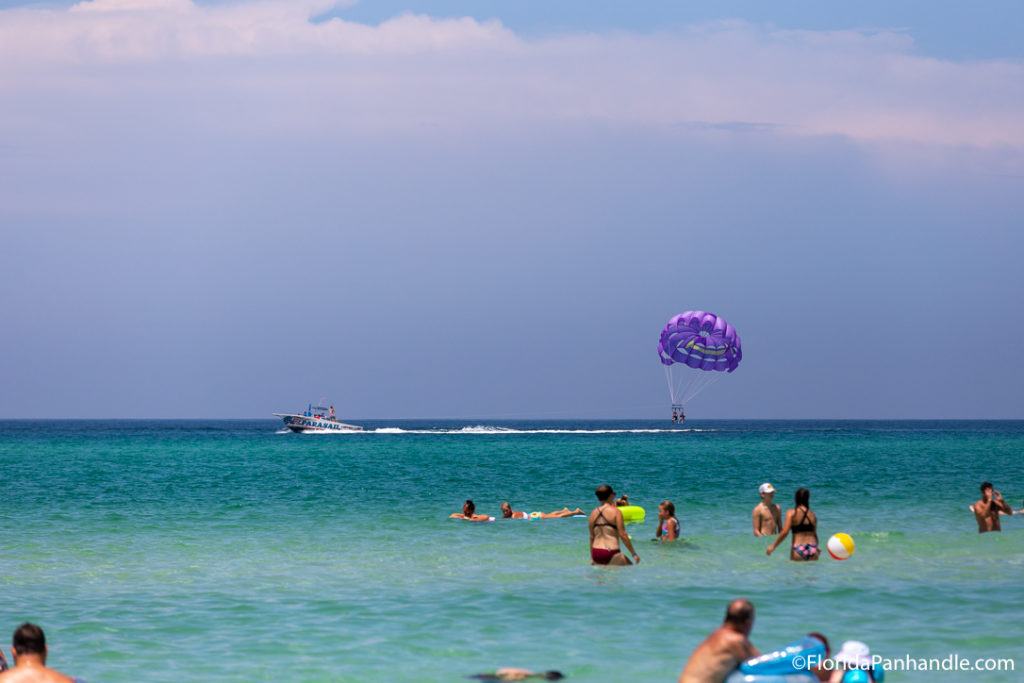 About 15,000 people call Panama City Beach their permanent home, but that isn't how many people you will find here on any given weekend. Nearly five million people from around the world come to enjoy the sugar sand, warm waters, and outstanding amenities of Panama City Beach every single year. While naturally, they all come at one time, there are some serious peak seasons that those who don't want to feel strangled by the crowds should be avoided.
When & Why to Avoid Spring Break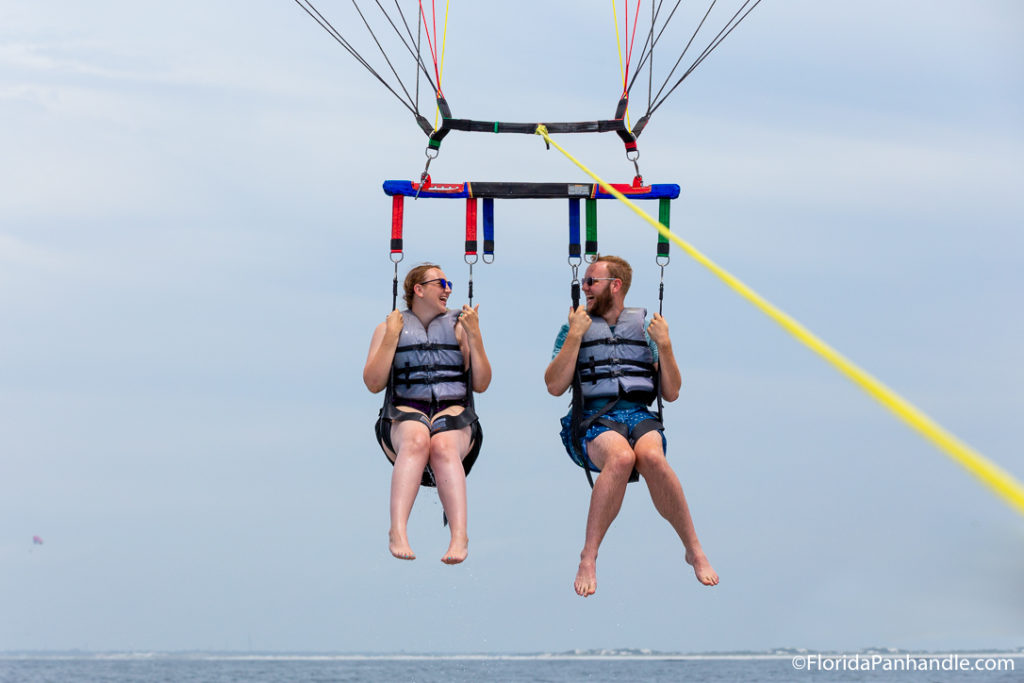 Spring Break typically refers to one week that colleges are off. Unfortunately, not all colleges are the same as there are differences between private and public university holidays and different regions may opt for different weeks. This means that which week is the worst week in terms of Spring Break numbers will vary significantly based on the year and what schools are out when.
With so many variances, it can obviously be hard to plan around Spring Break. But there is a general calendar start and stop time for all of the Spring Break weekends as most colleges and universities will choose a week between the Christian holidays of Ash Wednesday and Easter Sunday. This is a forty-day period that typically happens through part or all of March and April.
Why avoid these two months? During these months, the historic average daily population balloons from 15,000 people to over 100,000 people! That is an incredible increase, and the last two years have seen even more college-aged students head down this way to enjoy those first gorgeous weeks of summer.
Which, there are certain weeks of summer where the crowds can get just as high, sometimes higher than Spring Break college weeks. The weeks before, during, and after the Fourth of July tend to see the largest waves of summer crowds. The whole of the area can also get busy during what is called its peak scalloping season, which tends to fall between May and June (you will want to look at Florida Fish and Wildlife's website for the exact allocated weeks as each region has its own scalloping season and the exact start and end of each season changes by the year).
The good news is that the city itself has quite the experience of dealing with these types of incredible population increases. So if you are stuck visiting during the peak of spring and or summer, know that things very rarely get out of control here.
So When Should You Visit Panama City if You Want to Beat the Crowds?
The very best time to visit Panama City is the time that is directly opposite of Spring Break. So, as spring break celebrates the very start of summer, you want to visit and celebrate the ending months of summer. At least if you want to beat the crowds.
The very last week or two of August, all of September, and the first weeks of October are wonderful times to enjoy all that Panama City has to offer. These end-of-summer months are when the largest of summer crowds have departed and yet everything summer-related is still in full swing. This means all the benefits of a summer-oriented place with very few of the drawbacks.
Benefits of Visiting Panama City From Mid-August to Mid-October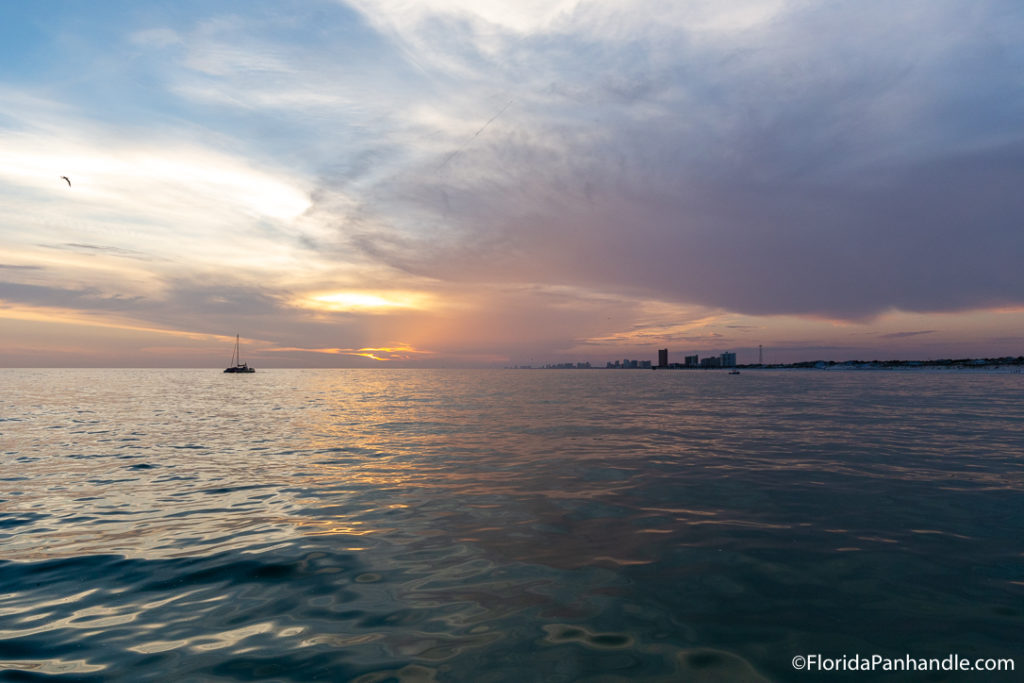 No city traffic. Isn't part of summer vacation about getting away from city traffic and congestion? Getting around Panama City Beach isn't too hard any time of the year, but the streets do get pretty clogged up during peak Spring Break and summer weeks. This is especially true for the small one and two-lane highways going in and out of this part of the Panhandle.
Beyond the roads, you will also find that the beaches themselves will be less packed. This means more room for you and your family to stretch out to enjoy the sand; your own little slice of Florida paradise.
Less wait times and better service. Sure, restaurant and charter service in a resort and vacation town is always going to be good. These are groups that specialize in catering to tourists and are sure to focus on delivering outstanding service. That said, going during rush season means that you are going to feel both rushed and delayed. The wait lines to sit down at premier bars and restaurants will be longer while you might risk feeling a bit rushed once you do. Go during the off-season to enjoy the best of this without the crowd interference.
End of summer specials and special events. There are a lot of exciting events happening at the end of summer that are likely to peak your interest. A wine festival, lobster festival, chili cook-off, classic car show and festival, and an esteemed Reggae music festival are just a few of the annual events that happen during these end of summer weeks.
In addition to these special events, you can also benefit from much lower vacation rates. By that, we mean lower rates for just about every aspect of your vacation. Airplane tickets, private boat charters, vacation home rentals, and other affiliated vacation costs all tend to have lower rates during the non-Spring Break and peak summer weeks. And who doesn't like to save a little money?
Learn More About Your Panama City Beach Vacation Options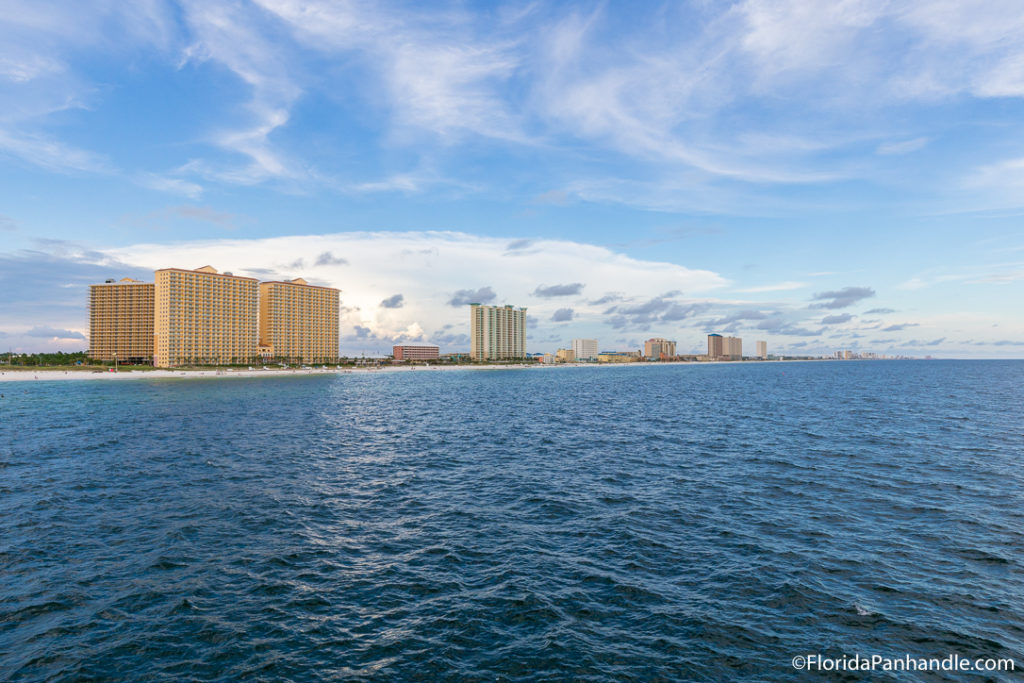 For more information about Panama City Beach, make sure to check out our other pages on the city. From the best places to eat to where to fish, swim, and watch the sunset, you will find recommendations on all things Panama City on our connected pages.