A visit to Panama City Beach often turns into days spent enjoying the white-sand beaches, emerald green waters, and bright, sunny days. Although that's pretty much the perfect vacation, PCB is more than just a standard seaside retreat. From thrilling amusement rides to indulgent culinary adventures, there's a whole lot waiting to transform a simple vacation into a series of unforgettable moments. Ready to mark items off your PCB bucket list? Here are five amazing activities you must do in Panama City Beach.
Get an Epic View from the Skywheel Ferris Wheel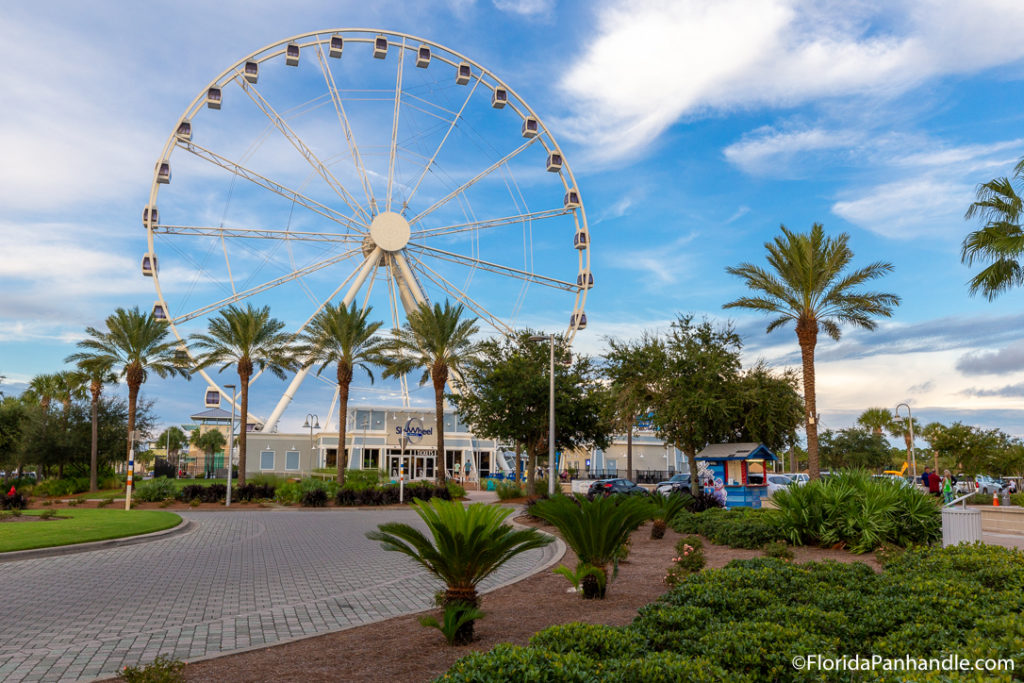 If you want to get a whole new perspective on the PCB, why not take a whirlwind ride on the Skywheel Ferris Wheel? This incredible ride takes you 200 feet up in the air to quite literally elevate your vacation experience. From that vantage point, a panoramic view of the bustling cityscape and shimmering Gulf Coast comes into view. It's the perfect spot to capture Instagram-worthy snaps or simply savor the view of the picturesque landscape.
To make the most of your Skywheel journey, go on a ride in the morning right when it opens. Then, come back after sunset for another trip around the wheel. After the sun goes down, the wheel lights up in a brilliant array of hues, offering an altogether different experience for you to enjoy. In between your rides, treat yourself to a run through the nearby 18-hole mini golf course to test your skills while having an absolute blast.
Try The Yard Milkshake Bar – At Least Once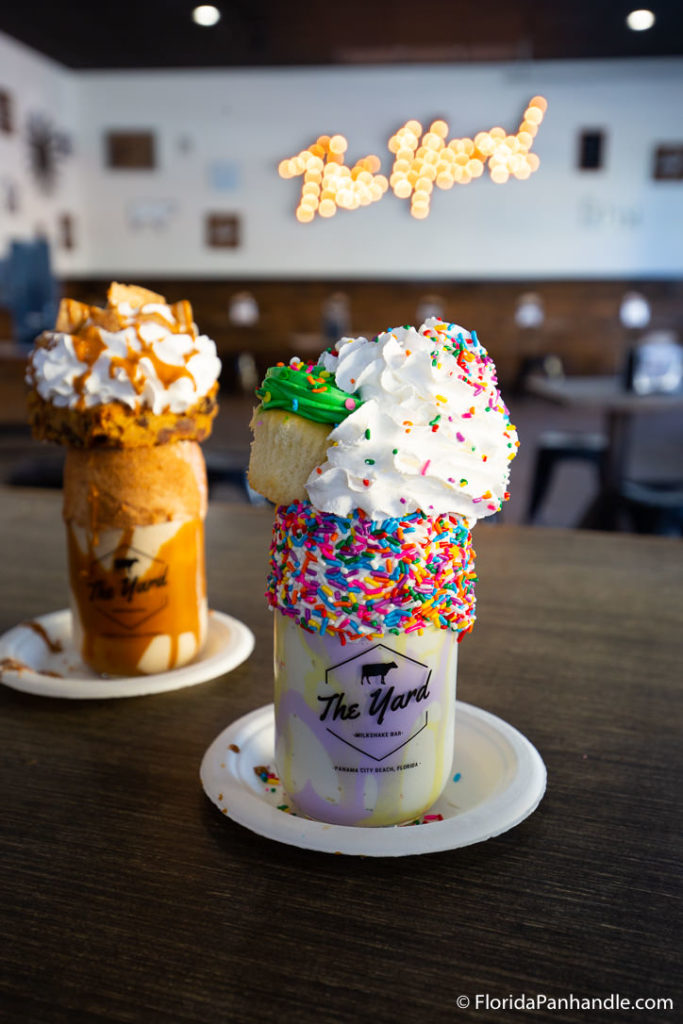 If you've always wanted to dive into a mile-high dessert made with the tastiest ingredients, put a visit to The Yard Milkshake Bar on your itinerary. This is definitely not your average milkshake spot. It's a place where imagination and flavor collide to create larger-than-life sweet treats.
In fact, every milkshake comes in a colossal souvenir jar, but the tasty concoction doesn't stop at the rim. Instead, the milkshake artisans keep piling on the cookies, candy, donuts, whipped cream, sprinkles, and more to leave you reveling in the creation before you.
For the ultimate experience, treat yourself to their PCB-exclusive Party at the Pier Shake. This treat starts with colorful cotton candy and white chocolate marshmallow ice cream. All that ice cream comes in a jar drizzled with blue and pink sauce and coated with party sprinkles around the rim. To the top, the team adds whipped cream, purple rock candy, cotton candy clouds, and even more sprinkles.
Go on a Delightful Dolphin Sunset Cruise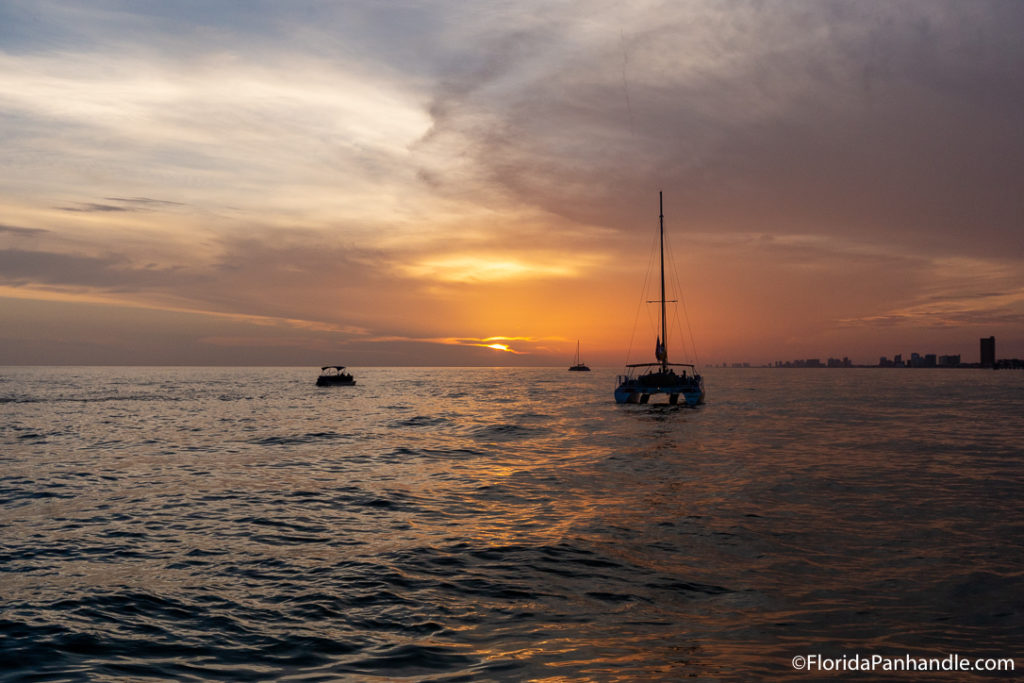 Do you dream of cruising across the sea alongside playful dolphins galore? If so, you need to take a trip on a dolphin sunset cruise at least once while visiting Panama City Beach. On this trip, you get a double whammy of delightful views of the end-of-the-day ambiance and fun antics of dolphins playing in their natural habitat.
Many excellent boat tour companies offer this experience, such as:
Coastal Wildlife Adventures
Each cruise company offers a unique dolphin cruise experience. So, if you have the chance go on more than one during your PCB adventures. Just remember to bring your sunscreen, sunglasses, and wide-brimmed hat because it's pretty bright before the sun starts to go down.
Treat Yourself to a Memorable Beach Bonfire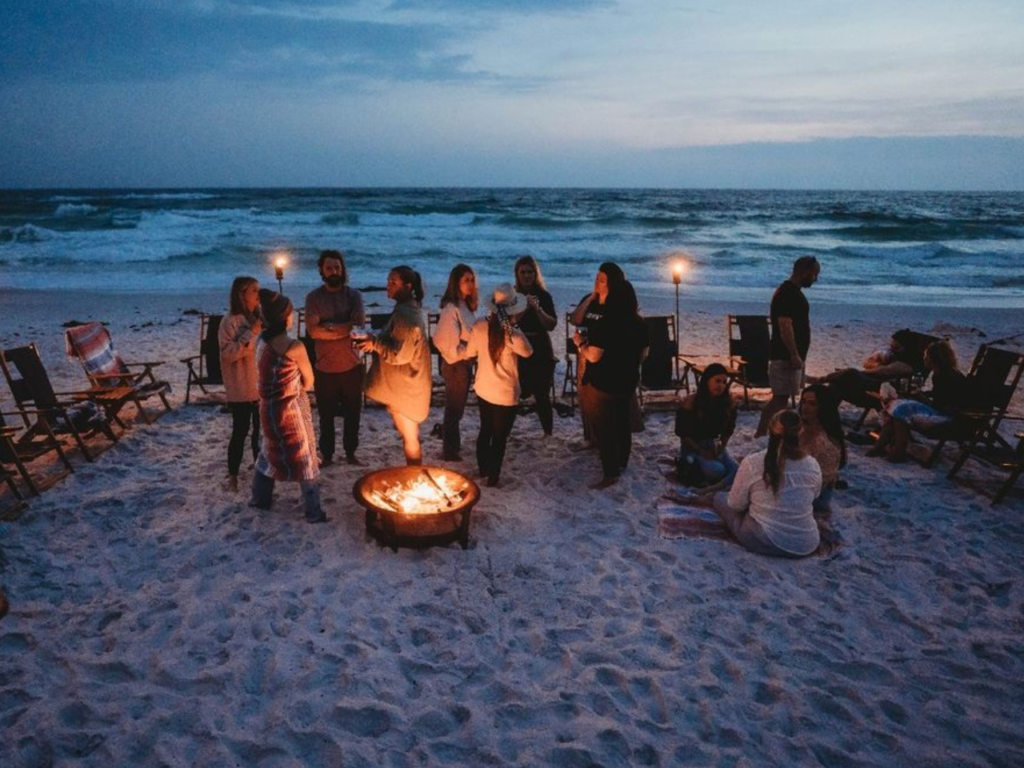 Whether you'd rather keep your feet firmly on the ground—or simply don't want to leave the beachside—it's always fun to enjoy a memorable PCB beach bonfire. And companies like Light the Night Up Bonfires make it easy.
You just have to call to schedule your experience and their team will handle the rest. They'll get the permit, provide all the gear, and even bring s'mores supplies. By the time you arrive, you'll see a firepit and chairs set up, ready for you to kick back and relax while enjoying the views.
All you have to do is plop down into the chairs and savor the warmth and comfort of the crackling fire. For even more fun, bring your campfire stories to share with your friends and encourage them to do the same.
Savor Pure Deliciousness at Thomas Donuts & Snack Shop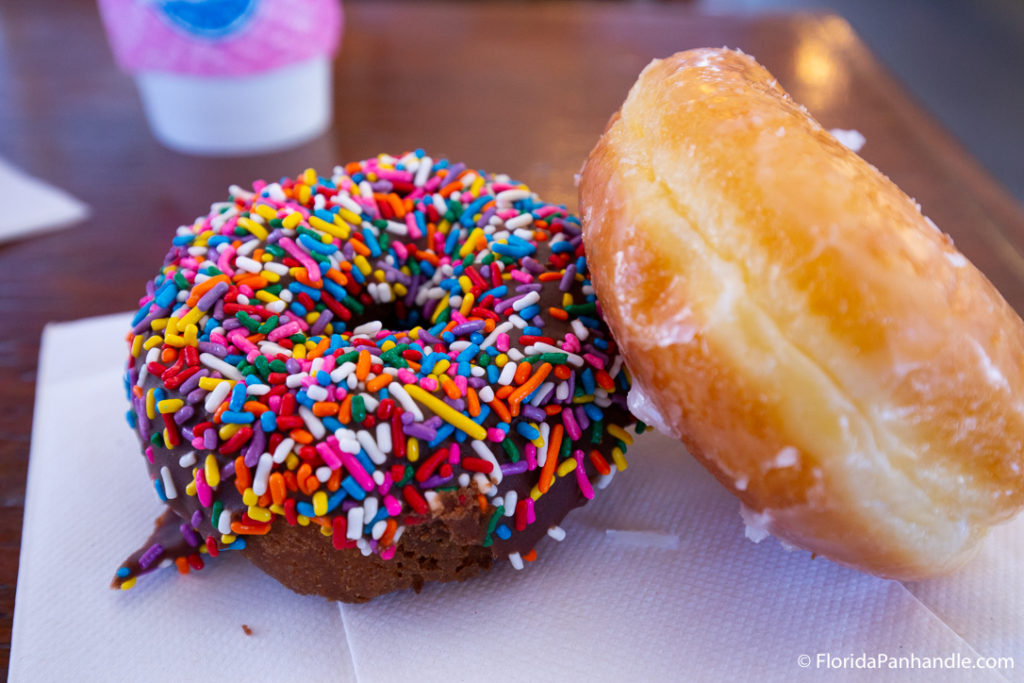 For over 50 years, Thomas Donut & Snack Shop has delighted PCB locals and visitors alike with fresh-baked treats served with a smile. If you'd like to get a taste of what they're serving, you'll need to arrive bright and early to snag your place in line. Then, begin browsing the menu to see what you'd like to grab once you reach the counter.
On their menu, they have all the best-raised donut flavors such as chocolate glazed, fruit-filled, and custard-filled. They also have various cake donut flavors, ranging from red velvet to powdered sugar. Just don't miss the chance to try their world-famous long johns, even if donuts aren't normally your jam.
Other menu items available include kolaches, burgers, and breakfast and lunch sandwiches. They even have hot dogs if you're in the mood for a handheld treat while strolling along the sandy shores. Their hot dog condiments are free, but it's worth getting the chili and cheese add-ons for an extra charge.
If you're going to stick around, get the southern poutine as well for a Florida take on a true Canadian favorite. This dish features a huge order of fresh French fries topped with pimento cheese and sausage gravy. Yum!
As you plan your PCB travels, leave plenty of wiggle room in your itinerary. Then, watch for other attractions, activities, and restaurants that catch your eye. You never know just what might beckon you over, adding to your collection of cherished vacation memories. So, it's well worth taking your time and seeing where each day takes you.