Imagine the perfect day in Panama City Beach. Gorgeous coastal views probably come to mind, as do delectable seafood dishes, and, perhaps, a craft cocktail or local brew. This may form an enchanting vision of Emerald Coast splendor, but what happens when the sun goes down?
Turns out, a trip to PCB can provide a feast for all the senses. Beyond the awe-inspiring beach scenery and the fresh taste of expertly prepared Gulf catches, you'll find a lot of talent in the local music scene — if you know where to look.
Name the genre, and you'll discover a wealth of excellent musicians and bands read to show you a great time at the area's top venues. When you want to experience the excitement of a musical show from a local's perspective, hit up these top destinations:
Tootsie's Orchid Lounge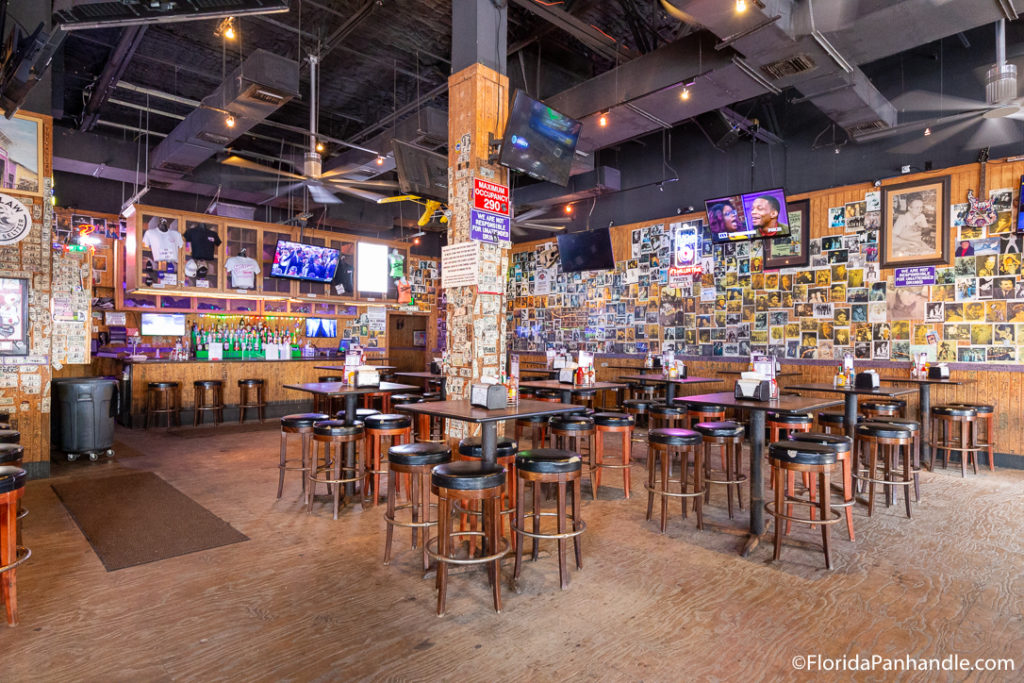 You don't need to visit Nashville to witness the best of country music institution Tootsie's Orchid Lounge. This iconic bar also provides live entertainment in the heart of Panama City Beach. Grab your cowboy hat and get ready for a real honkytonk experience at this memorable dive.
Depending on when you visit, you can listen to great music as you enjoy a super deal on oysters on the half shell. On occasion, Tootsie's also provides low country boil, completely free of charge. More importantly, however, you can listen to the likes of The Sarah Lawton Band, Donny Lee, or Clay Brewer. There's no better way to end a perfect evening at Pier Park.
Margaritaville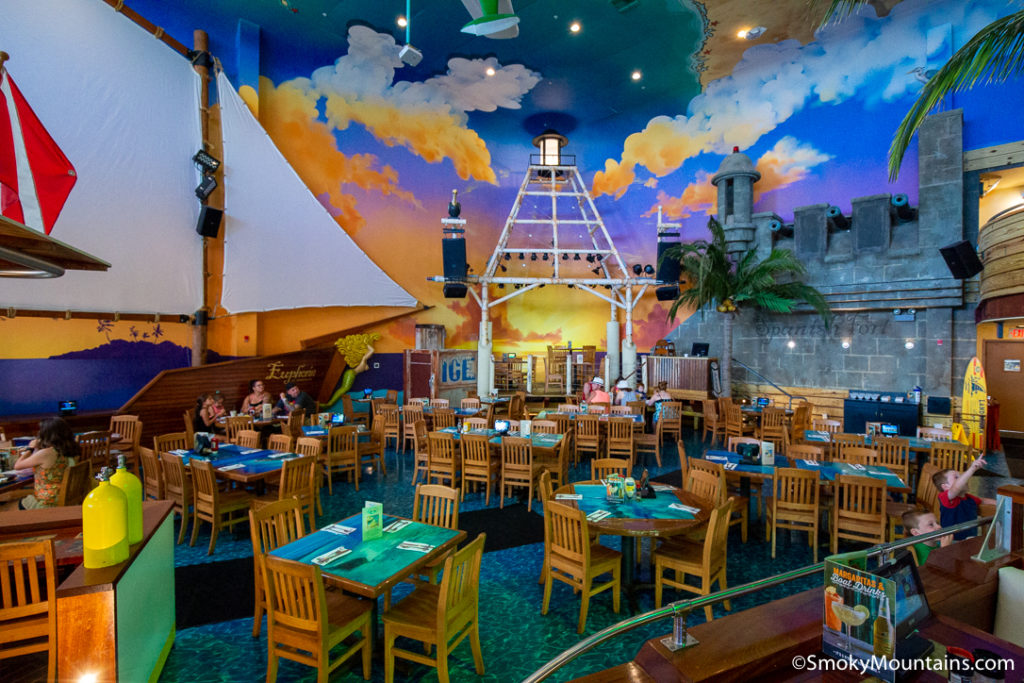 Even if you're not particularly fond of Jimmy Buffet, you can have a wonderful time at the beloved Margaritaville location in Panama City Beach. Island vibes abound at this lovely venue, which is a real credit to the Margaritaville name.
You can always count on Panama City Beach's Margaritaville to serve a tasty beverage, but the real fun begins when the musicians arrive. From jazz to bayou music, a variety of sounds can be enjoyed at this laid-back location. PCB locals Joey and Jennye Shaling have been known to frequent the venue, which has also hosted DJ Esoteric Beatz and keyboardist James Lloyd.
Sharky's Beachfront Restaurant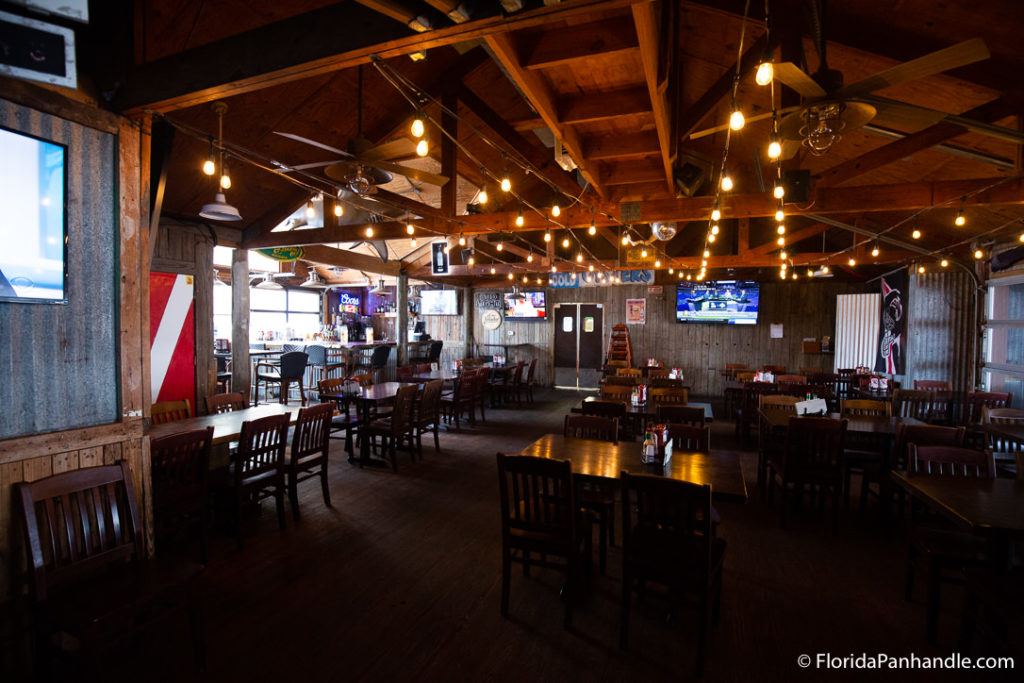 Impressive views set this spectacular beachfront venue apart. Sharky's Beachfront Restaurant began over three decades ago as the ultimate hole in the wall but has since expanded to cover 15,000 square feet. The wooden deck beckons you to dance your heart out, although you're also welcome to relax with delicious seafood. Keep an eye out for the open-air palapa, which holds the unique distinction of being the world's largest. 
There's a lot to love about Sharky's, so it should come as no surprise that the venue has welcomed several big names over the years. Examples include Rick Springfield, Kansas, and Lynard Skynard. From internationally-renowned artists to local gems, this is the place to go when you want an open-air music experience like no other.
Hammerhead Fred's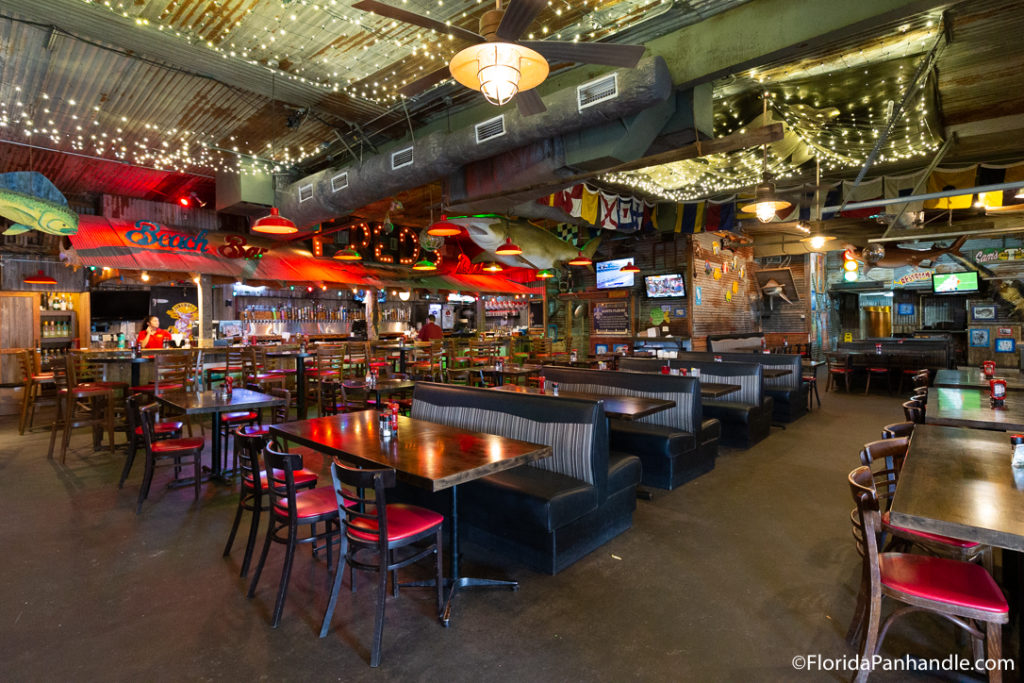 If Hammerhead Fred's evocative name fails to make an impression, its fresh seafood should do the trick. As you eat your fill of po' boys, oysters, or jambalaya, you can listen to the beats of Waka Flocka Flame or K-Camp. Hammerhead Fred's has even hosted Lil Jon, so you know it's a great place to party. If you get the chance, stop by for Topless Tuesdays, when local Jeep enthusiasts take the top down and listen to live music.
Pineapple Willy's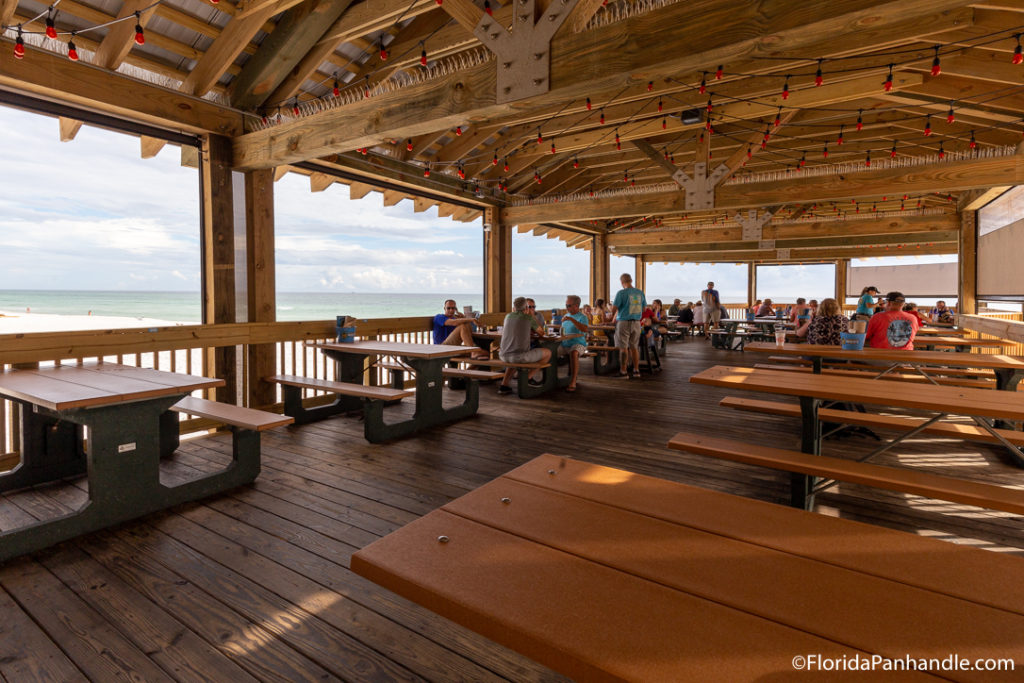 While many people flock to Pineapple Willy's in hopes of watching the big game, this PCB favorite is far more than a sports bar. Its beach views are exceptional, as are its daiquiris and BBQ ribs. The real fun begins when the musicians arrive, turning this spot from a vibrant restaurant to an all-out party.
Many types of musicians can be found at Pineapple Willy's, although, as with many local venues, country is heavily represented. That being said, groups such as True Soul, Blue Mama Blues Trio, and J.B.'s Zydeco Duo have also made their mark here.
Salty Goat Saloon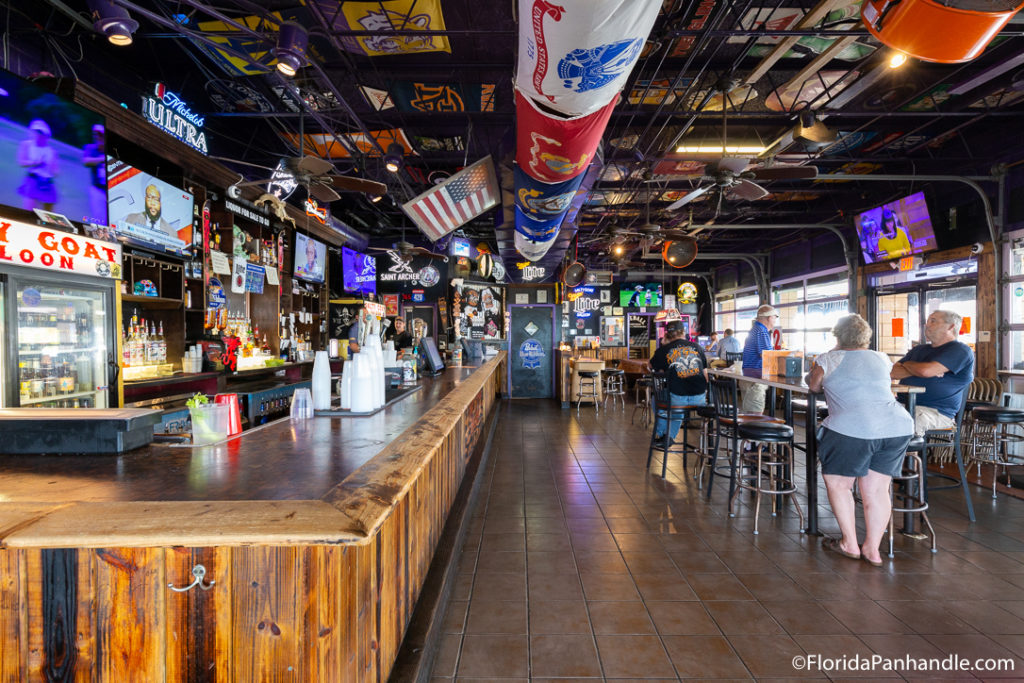 Yet another PCB venue with a memorable moniker, the Salty Goat Saloon boasts a jam-packed music schedule, complete with many country music artists from near and far. Top names on the Salty Goat calendar include the Taylor Austin Dye Duo, Tyler Livingston, and Clay Underwood.
These and many other acts are best enjoyed alongside one of Salty Goat's specialty cocktails. From the Liquid Laura (Captain, Bacardi, peach schnapps, and a trio of juices) to Panhandle Punch (coconut rum, pineapple juice, grenadine, and Red Bull), these beverages provide plenty of Emerald Coast flair. You're also welcome to keep it simple with a cold beer on the patio. Either way, you'll love the biker atmosphere and the varied musical acts that exemplify the Salty Goat experience.
Little Village
Although Little Village is primarily thought of as a waterfront shopping destination, this St. Andrews landmark also regularly welcomes a variety of artists to serenade visitors as they browse the market's unique products. Many of Little Village's most popular music events occur on a weekly basis, so you can feel confident that somebody will be playing when you arrive.
With so many musical opportunities, the decision won't be if you decide to come out, but when to arrive and how often to return. Sundays are a top option, as Charlie Seagar's Traveling Piano Bar typically accompanies a tasty brunch. On Monday evenings, Blues in the Drews welcomes a variety of artists to this waterfront venue. Other regulars include Chris Wade and Leana Carter — both exceptionally talented. Enjoy their music beneath the palapa as you enjoy island-style snacks.
A little music can take an already excellent Panama City Beach excursion to the next level. Treat your ears to a musical feast as you enjoy delicious drinks, appetizers, and some of the PCB area's most spectacular views.