While planning a family trip to Panama City Beach, you'll undoubtedly come across seemingly endless things to do. When it comes to quality family time, not all are made equal, however, leaving you wondering how to best spend your time. Thankfully, you can use this guide on the top PCB things to do with your family to plan your itinerary. After that, simply hit the road and start making a lifetime of memories with your loved ones.
Pier Park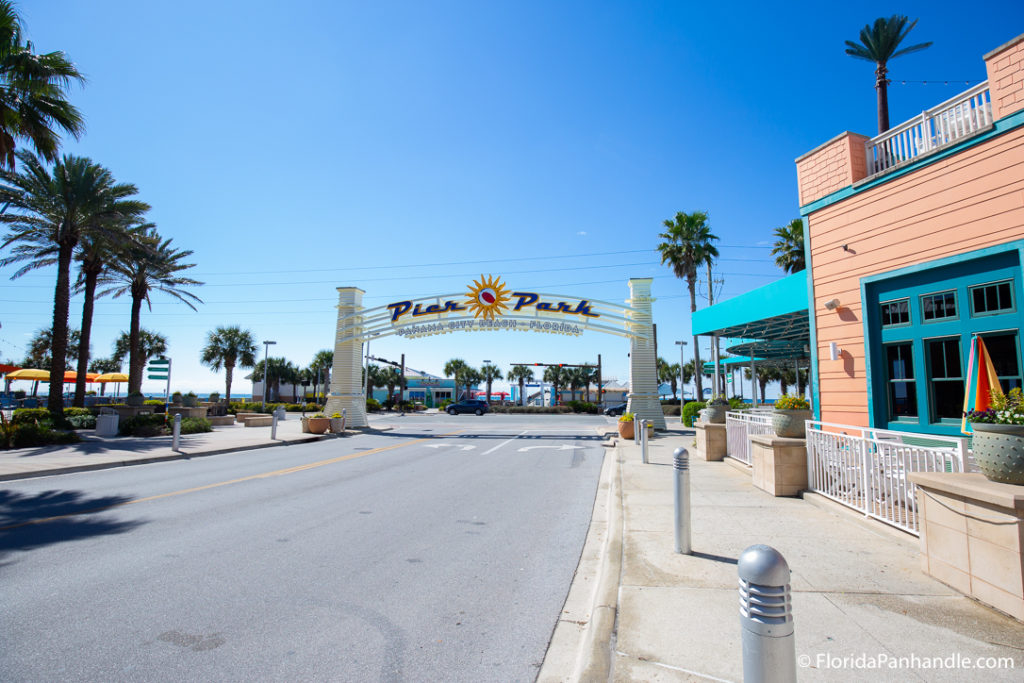 Shopping, dining, and entertainment venues galore await your arrival at Pier Park. At this PCB treasure, you can shop at all the most popular local boutiques, including the Ron Jon Surf Shop, Irene & Co, and Shimmering Seas Jewelry & Gifts.
After that, fuel back up at one of the many excellent restaurants onsite, such as Dickey's Barbecue Pit, Great White Pizza, or Nathan's Famous. For a truly unique dining experience, you cannot miss Dick's Last Resort, which serves up delicious food plus a whole lot of sass. Prefer arcade games with your meal? Head to Dave & Buster's instead.
In between all your shopping and dining adventures, take a ride on the Ferris Wheel and try the XD Dark Ride Experience. If you prefer to keep your feet on the ground, just go on over to the Grand Pier Park theater to catch a movie.  
Gulf World Marine Park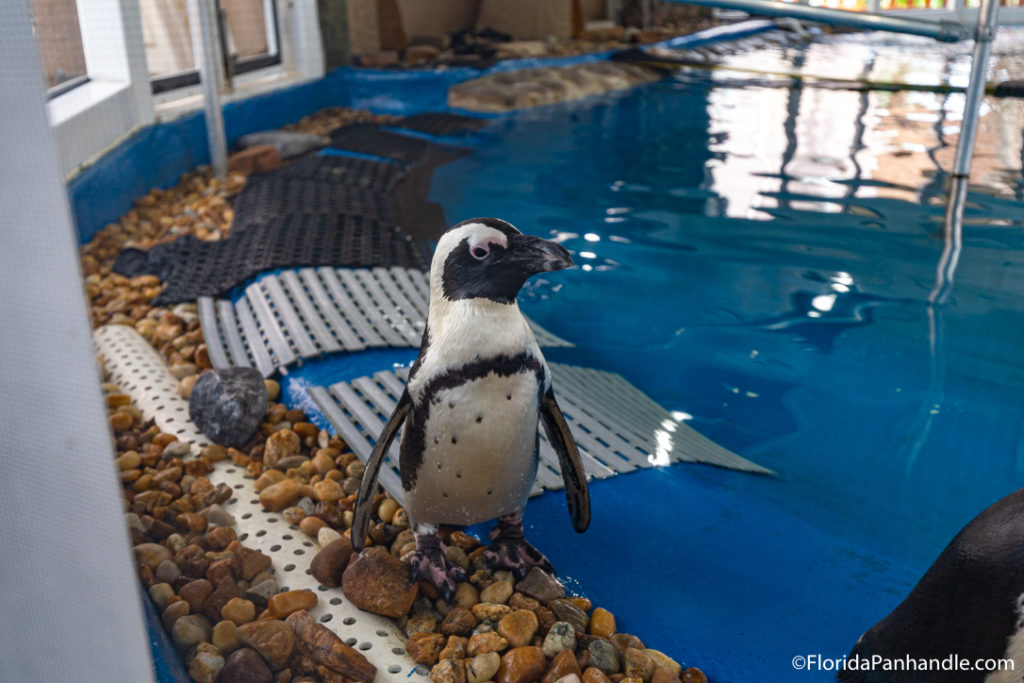 By taking a trip to the Gulf World Marine Park, you and your family can learn all about incredible marine creatures that live in PCB and beyond. All you need is a general admission ticket to experience the shows featuring dolphins, penguins, sea lions, and more.
If you want to get closer to the animals, sign up for their animal encounter packages with your creatures of choice, like stingrays and harbor seals. Want to swim with the dolphins? You can do that, too. No matter what you choose, stop by the gift shop afterward for an awesome souvenir.
ZooWorld Zoological Conservatory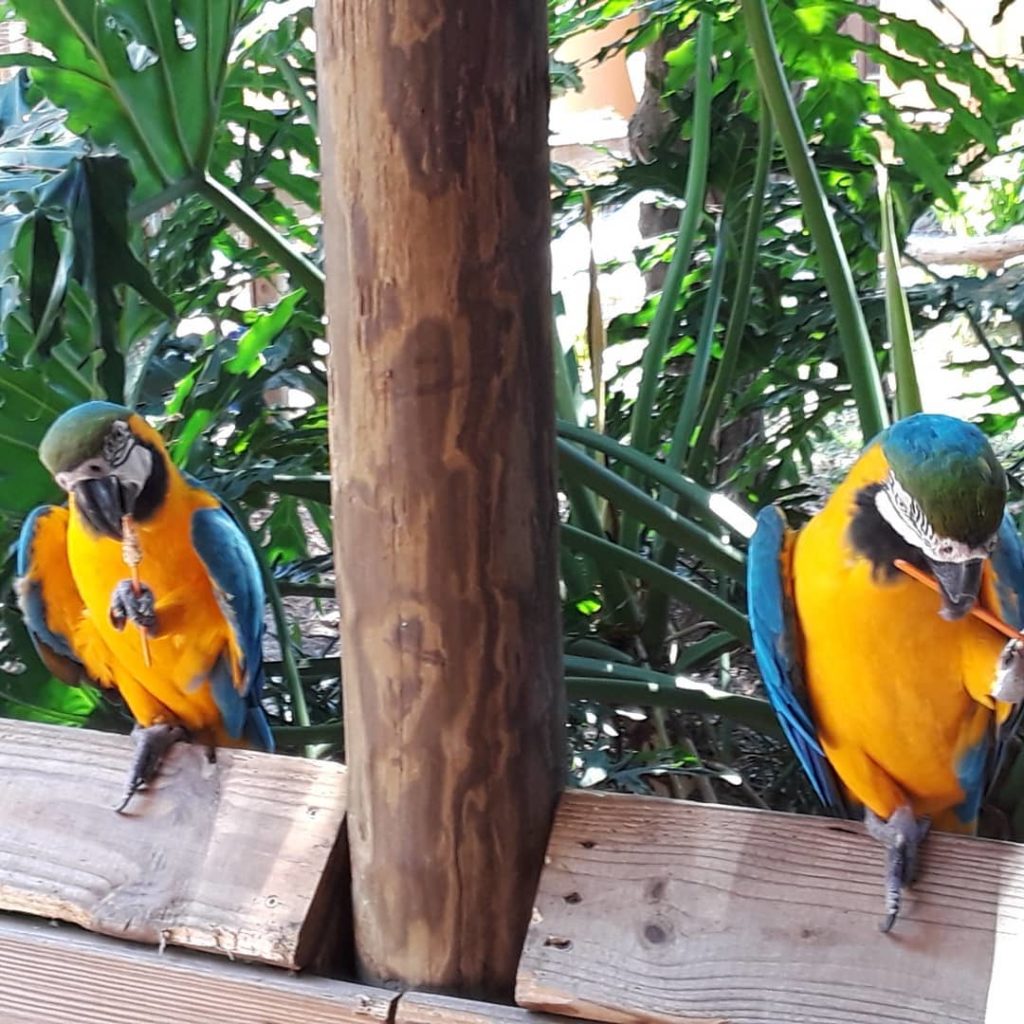 Although the ZooWorld Zoological Conservatory has a small footprint, they go big on animal experiences. You can get up close and personal with all their amazing creatures and give them a scritch, cuddle, and a snack or two.
Their most popular animals include:
Llamas
Ostriches
Giraffes
Sloths
Lemurs
Kangaroos
Tapirs
You can even feed the alligators by paying for a bucket of their favorite treats.
Once you're done learning about all the different animals onsite, they invite you to try your hand at their new hatchet-throwing experience. You get to launch the hatchet at the target again and again in hopes of hitting the bullseye.
Shipwreck Island Waterpark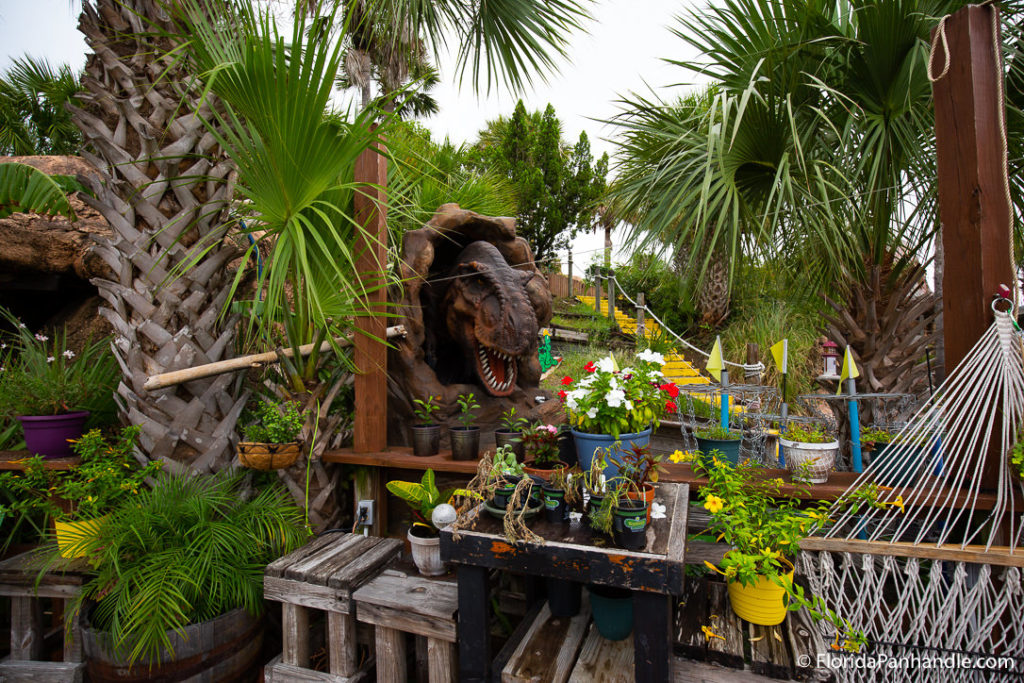 Shipwreck Island Waterpark offers fun activities for the whole family to enjoy. Start your adventure with a bit of friendly competition by going head to head on the Pirate's Plunge Racing Slide. Then, get your heart beating fast with a trip down the White Knuckle River, Zoom Flume, and Raging Rapids.
After that, you can all go chill out for a bit in the Ocean Motion Wave Pool or by floating down the Lazy River. If you have little ones in tow, then be sure to check out the Tadpole Hole and Skull Island.
As you experience all the attractions at this park, you'll come across many tasty treats, too, like pizza, hot dogs, and nachos. Just be sure to leave plenty of room for their iconic funnel cakes as well to avoid missing out big time.
Coconut Creek Family Fun Park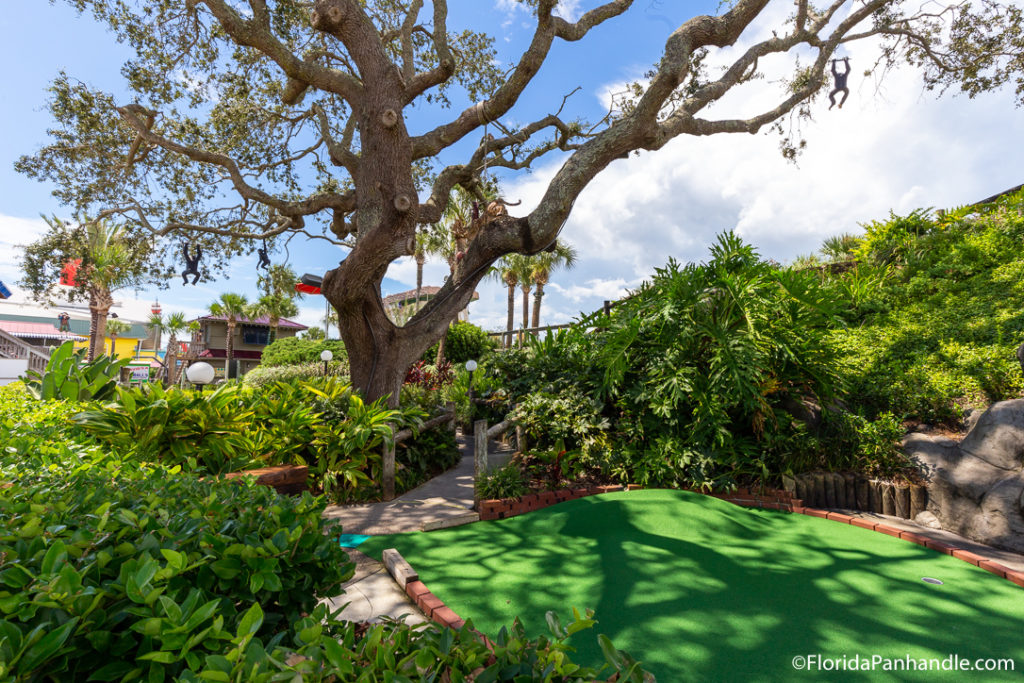 If your family takes advantage of every opportunity for friendly competition, the Coconut Creek Family Fun Park is definitely calling your names. Your visit can start with a trip through their many 18-hole mini-golf courses to see who can get the best score. Have a true pro on your team? Go for a free game by sinking their challenge shot.
After that, zip on over to the Gran Maze to see if you can think your way through the passageways. You'll need to zoom through all four checkpoints as quickly as possible to get the highest score in your group. As you enjoy all the attractions, don't forget to take advantage of all the top spots for photos along the way, including the ever-popular giraffe sculptures.
Goofy Golf
For even more miniature golf competitions, take a trip over to Goofy Golf to see what they have up their sleeves. Upon arriving at this popular venue, you'll have your choice of two putt-putt courses built for your sheer enjoyment.
Across both courses, the colorful sculptures keep things light-hearted and amusing. But that doesn't mean the technical challenges won't have you fiercely thinking up winning strategies. Once you get through each course, consider going through them again to put your strategies to the test and get the highest score.
Kartona Electric Speedway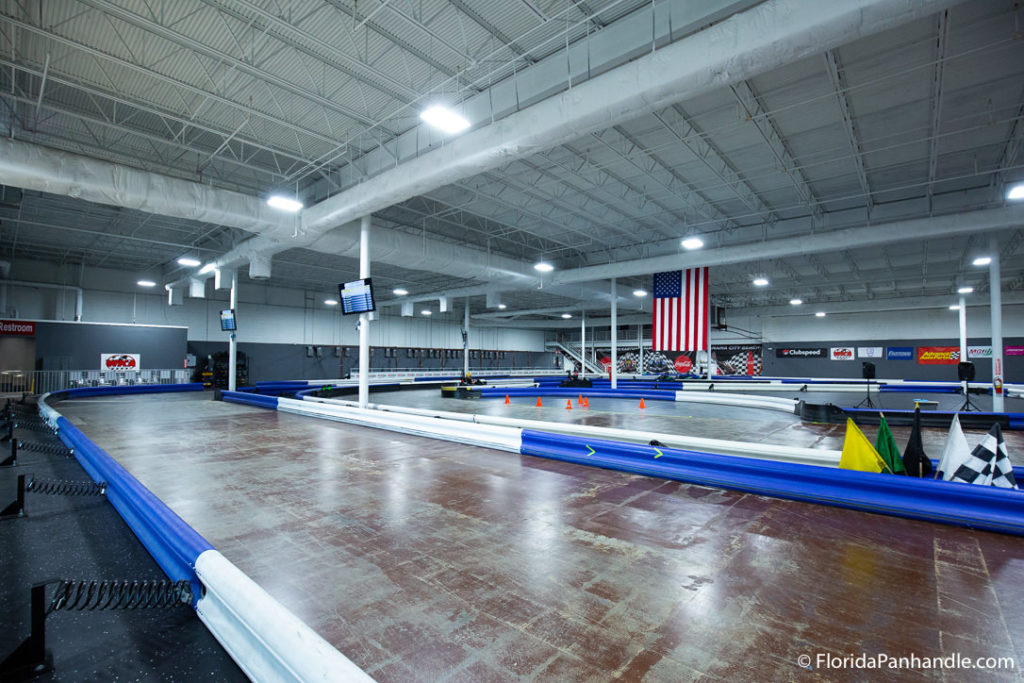 If high-speed competitions are more your jam, Kartona Electric Speedway is definitely the place to be. Their go-kart racing adventures promise to keep you on the edge of your seat whether you're at the wheel or observing the race from the stands. They can even set up the Go-Pro on your helmet, so you can record the competition for repeat playthroughs at all your family parties.
After you master the track, you can take the family over to their arcade room to play their top games, including Wii Mario Kart. Once everyone is tuckered out, wind down in their dining room while enjoying Domino's pizza by the slice plus other delicious snacks and treats.
Sea Dragon Pirate Cruise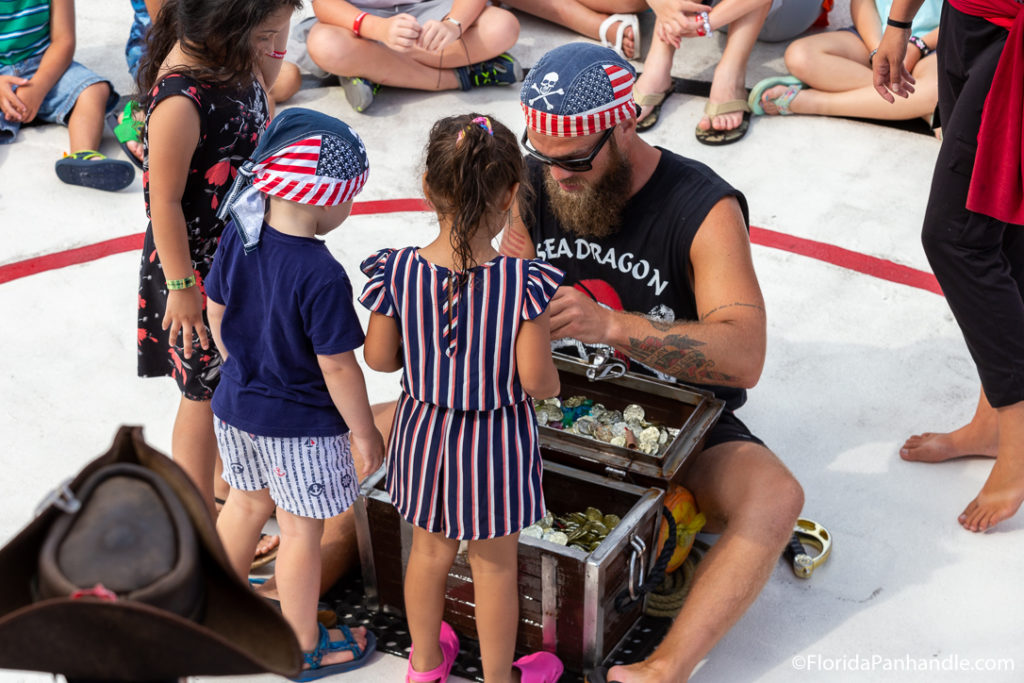 If you want to hit the open sea and live the life of a pirate for a few hours, sign up for the Sea Dragon Pirate Cruise. The crew warmly welcomes visitors to join the fun and excitement, especially if you're all willing to take turns swabbing the deck.
In between all the pirate work, you'll get to search for treasure, have foam sword fights and water gun battles, and fire the canons. Face painting, dancing, and even pirate tattoos fill up the rest of the time, making your two-hour cruise feel like just a few memorable minutes.
Just Jump Trampoline Park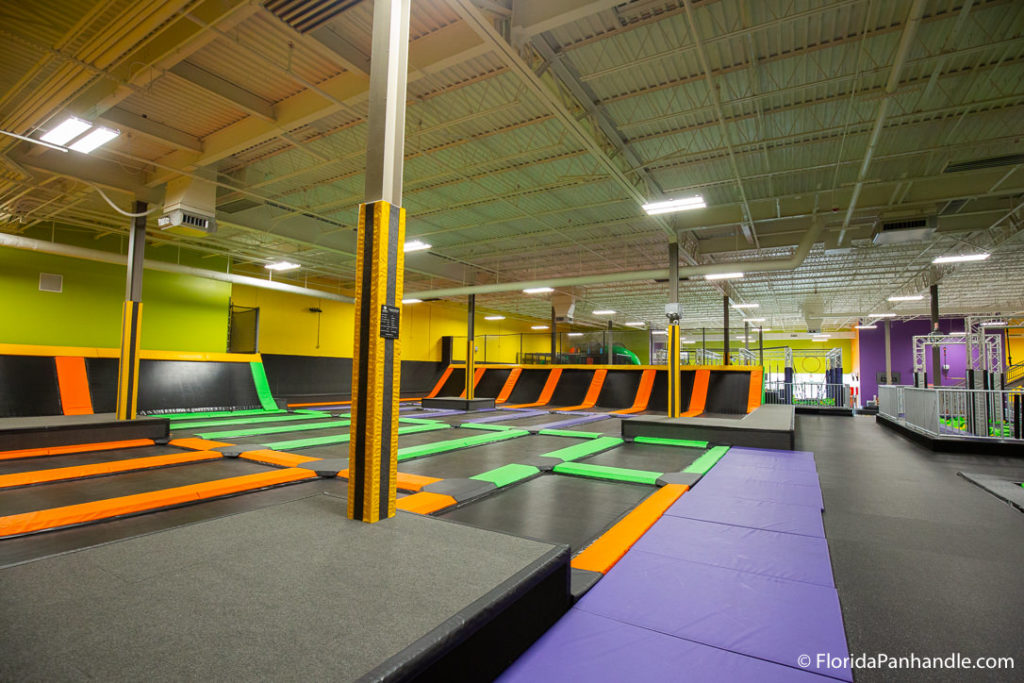 When you want to find a place for everyone to get the wiggles out, you cannot go wrong with a trip over to the Just Jump Trampoline Park. Wall-to-wall trampolines stretch across their 30,000 square foot venue, giving you plenty of spots to bounce it out.
On top of that, they have tons of games to play while you jump, such as basketball, gladiator pits, and a ninja course. The littlest in your group can stay out of the fray by hopping about in the kiddie area where it's just the seven and under crowd going wild.
Once you find your family's favorite activities in PCB, plan to come back for another round of fun in the near future. Your trips will quickly become tradition, continuing through all the generations to come. Don't forget to check out what's new on each trip as well, so you can keep adding to your itinerary through the years.