Located along the stunning Gulf of Mexico, Edgewater Beach Resort is a premier beachfront destination that boasts luxury and relaxation. Enjoy lovely gulf-front views, a resort-style pool, a fitness center, athletic courts, and more. Whether it's walking the nearby trails or simply unwinding by the pool, Edgewater Beach Resort promises a memorable escape in Panama City Beach.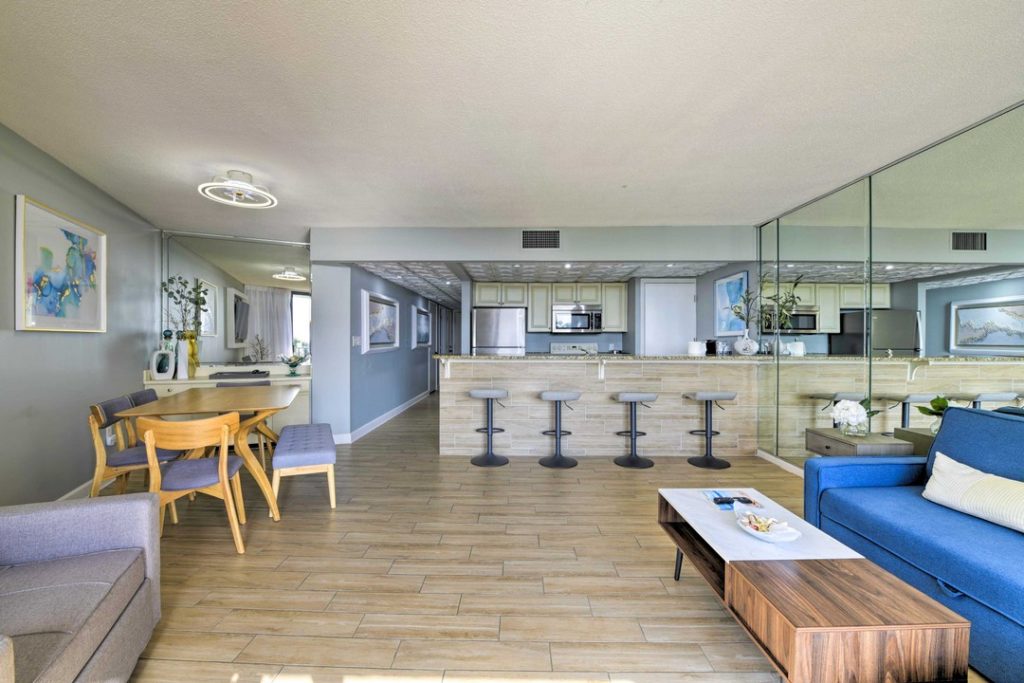 This 2-bed, 2-bath condo in Panama City Beach is just the right place to sit back and relax when you are wanting to escape the chilly winter season. Here you will be nestled along the beautiful coast with tons of adventures nearby, like shopping, fishing, water sports, tasty restaurants, and lively nightlife.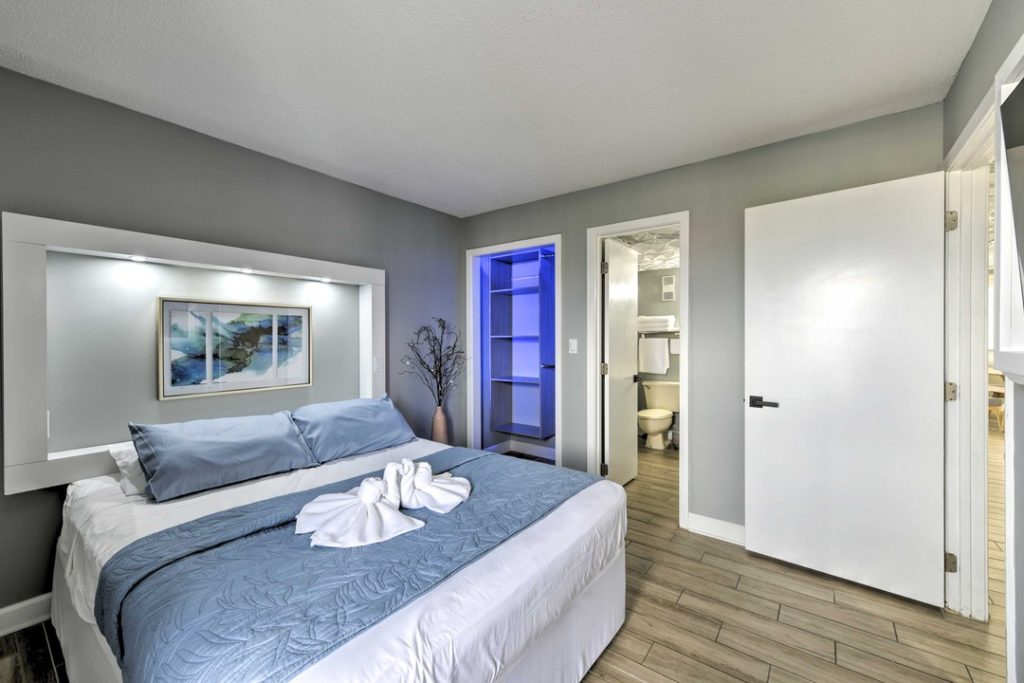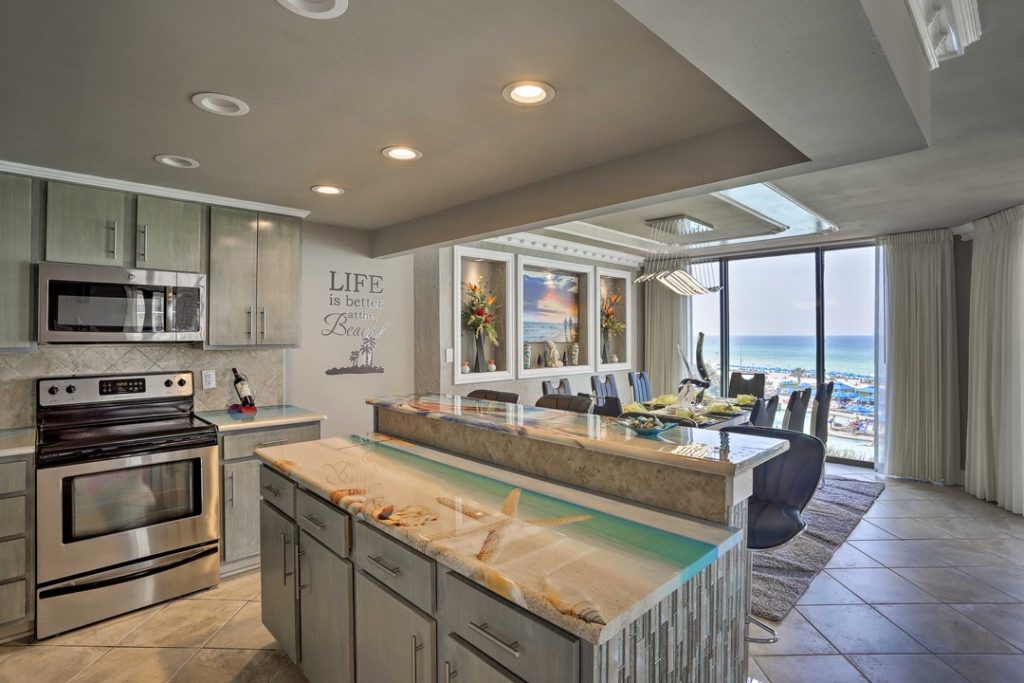 Enjoy views of Panama City Beach's turquoise waters and its surrounding beauty from the balcony at this Edgewater Beach Resort Condo. The living area boasts a contemporary beach style and plenty of space to lounge for the whole family.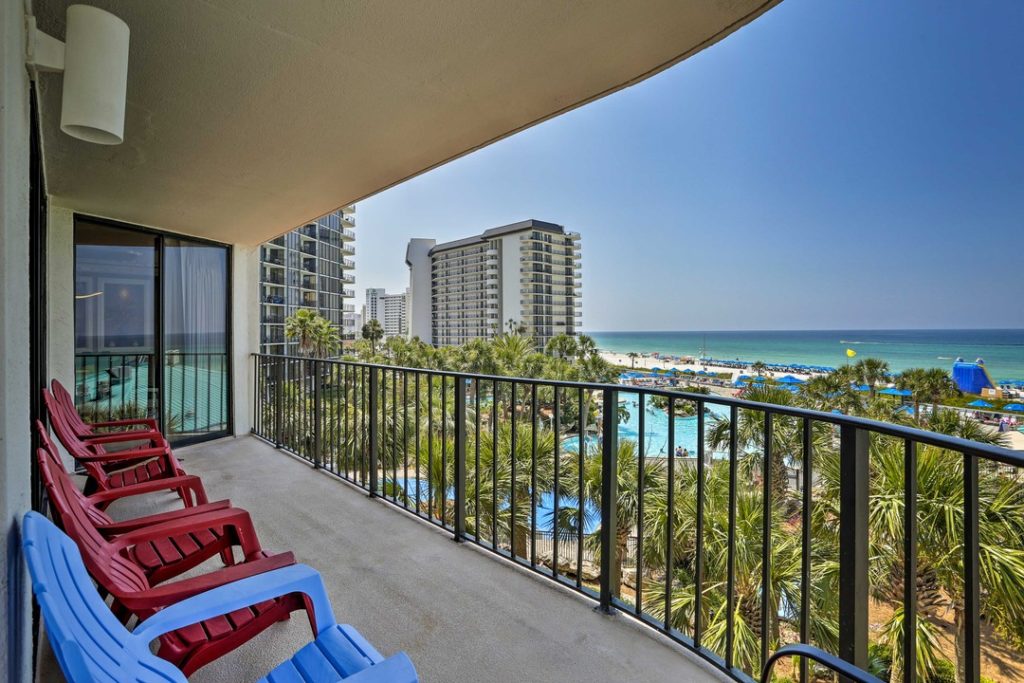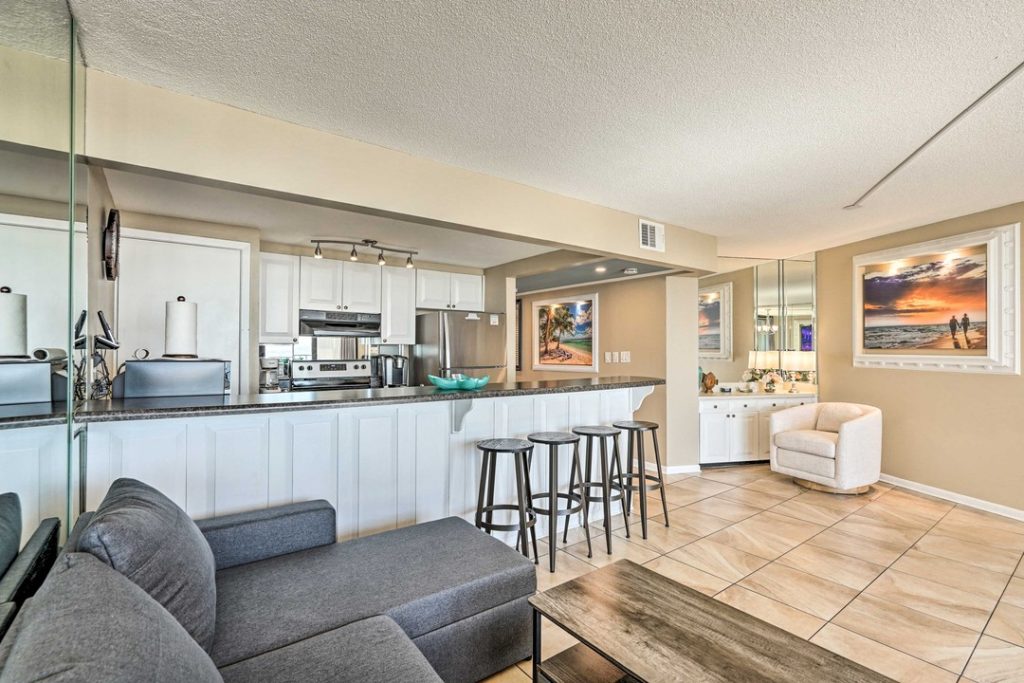 Wake up to mesmerizing sunrises as you sip your coffee at this Chic PCB Condo. The interior offers a large kitchen with a breakfast bar, stunning Gulf views, and just a short walk to Panama City Beach. Don't forget to visit Pier Park for top-notch shopping and good eats.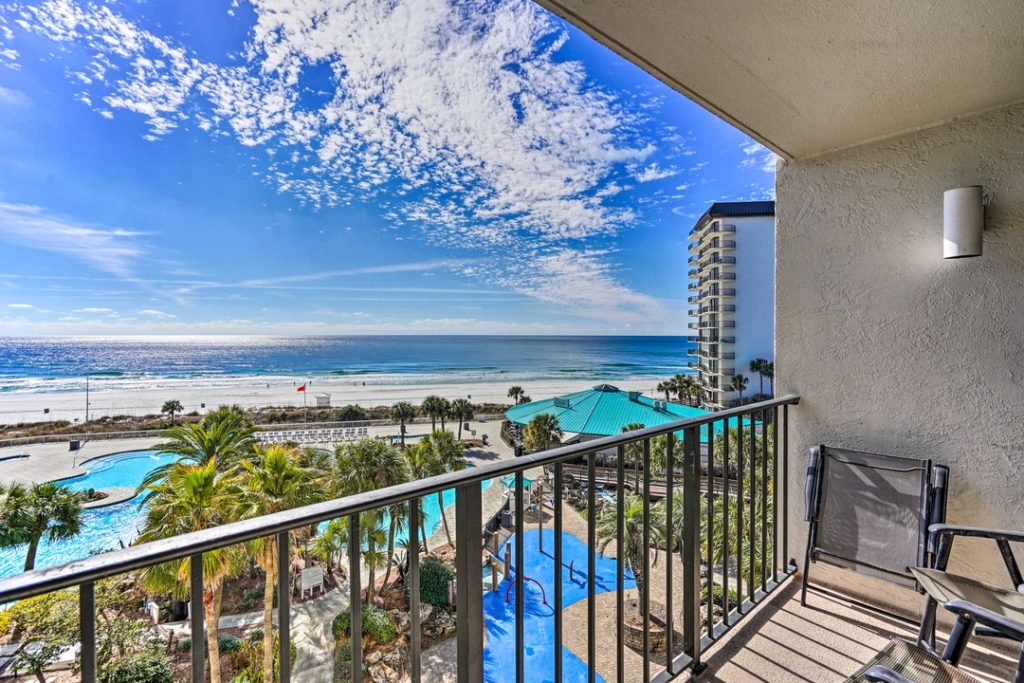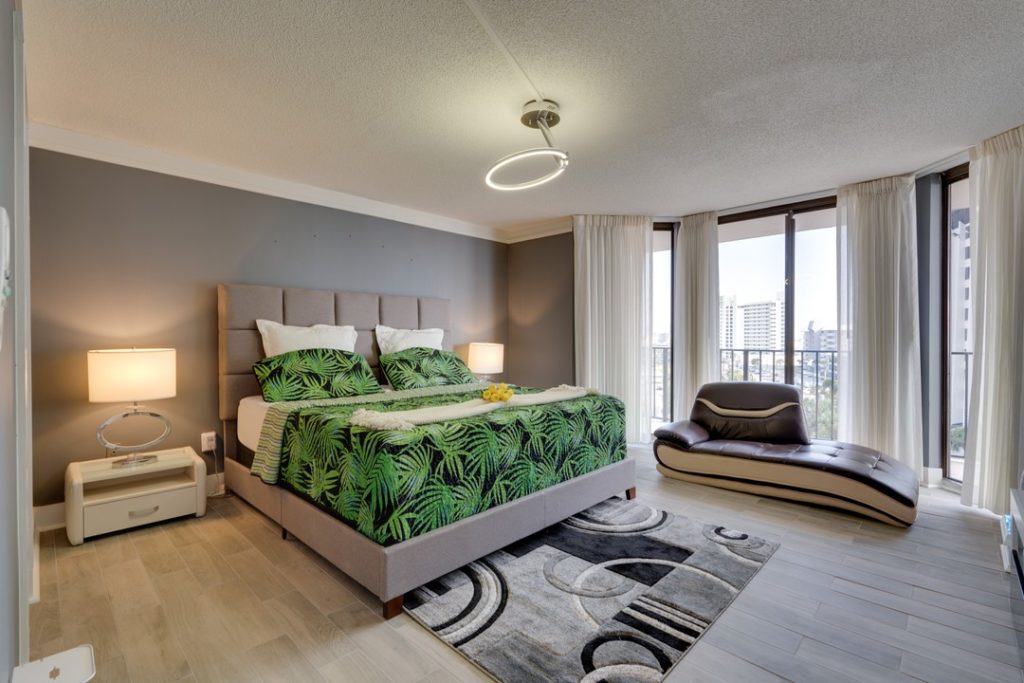 If you enjoy comfort and luxury then you will love this Edgewater Beach Resort Condo in the lovely Panama City Beach. Enjoy 3 spacious bedrooms and bathrooms, a large balcony with views beyond the gulf, and a modern beachy style. This coastal escape is perfect for those looking to enjoy the best of PCB.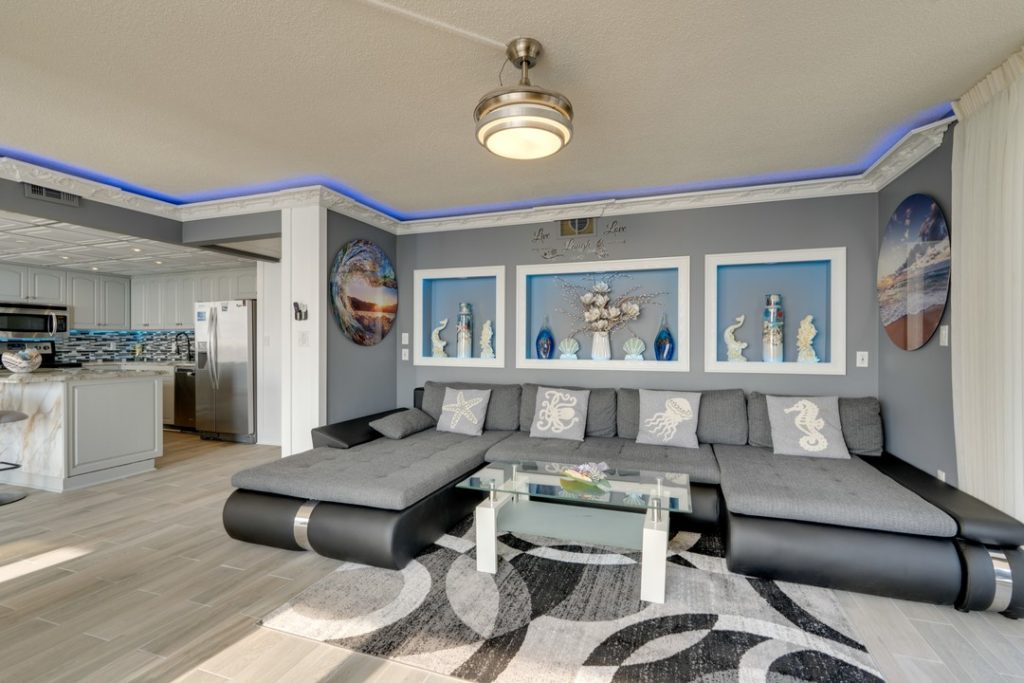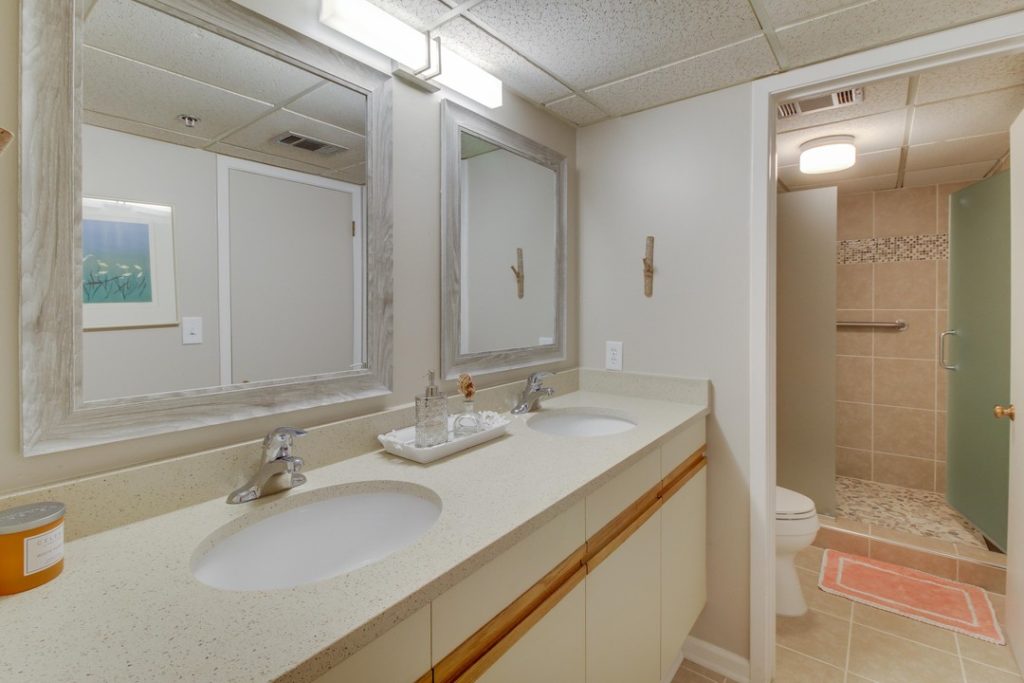 Step into ultimate beach vibes at this Edgewater Beach Resort in PCB. Stunning ocean views can be admired from every window in this condo. Head out to the nearby golf course to spend the day and then head over to Russel Fields City Pier for an epic sunset.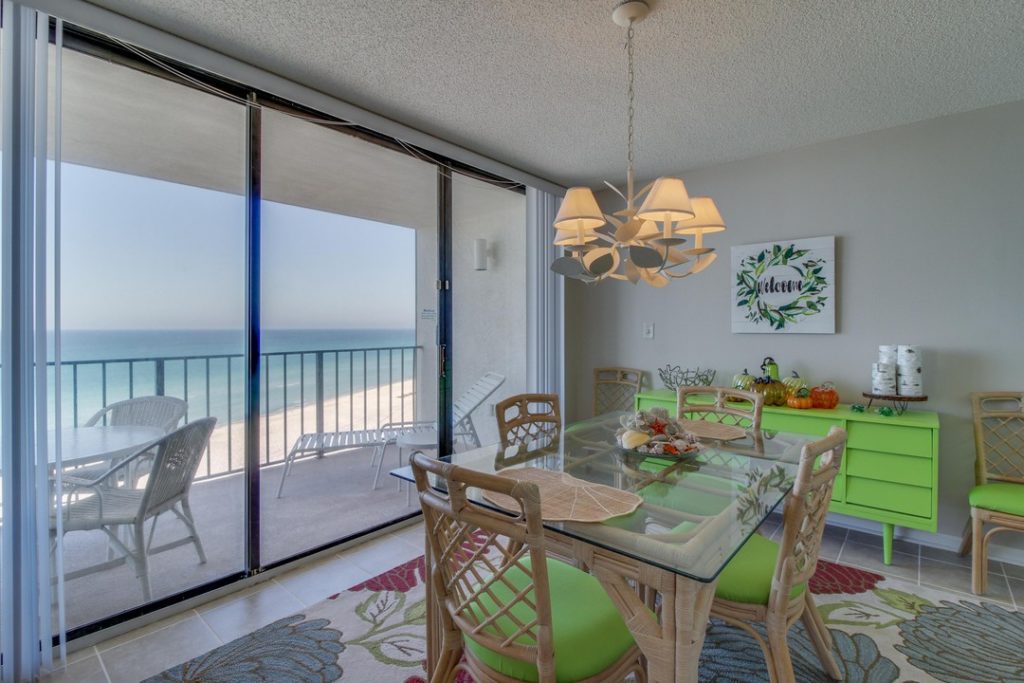 Edgewater Beach Resort has much to love about it, not only is it nestled along the glistening water of Panama City Beach but it also offers many incredible amenities for visiting. If you want to make the most out of your PCB experience, make sure to check out the top 5 best things to do in the area.