Are you in search of a much-needed beach vacation? One filled with lagoon pools, beachfront balconies, and an array of amenities? If you're looking for a beach to plop on, Panama City Beach has everything you need. The bustle of the city and the serenity of the ocean water will make your vacation a memorable one, but where you stay is equally as important as what city you choose to visit. We've curated a list of 5 incredible beach resorts in Panama City Beach, Florida.
It's now up to you to choose your favorite and make way for an unforgettable vacation: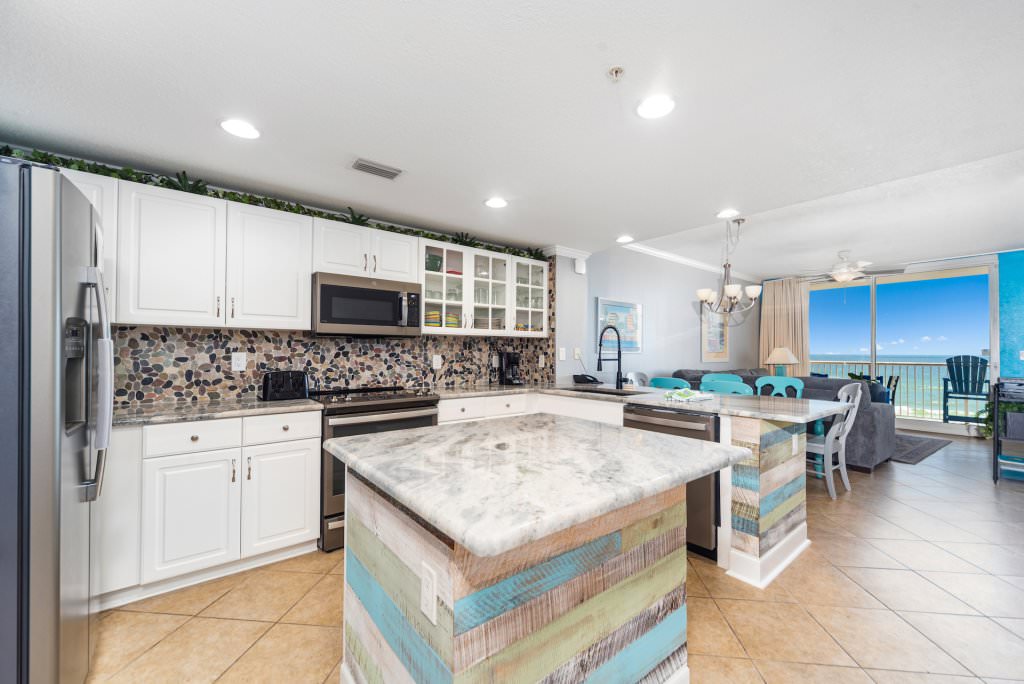 Majestic Beach Resort is a pool haven, but that doesn't mean that it's far away from the ocean waters. If you want the best of both worlds, this retreat has beachfront views as well as 3 outdoor pools, 2 indoor pools, a baby pool, and 3 amazing hot tubs! You'll also find amenities like a movie theater room and a market gift shop.
An added plus is that all kitchens are fully equipped, in case you wanted to hit the grocery store and stock up on food for the week!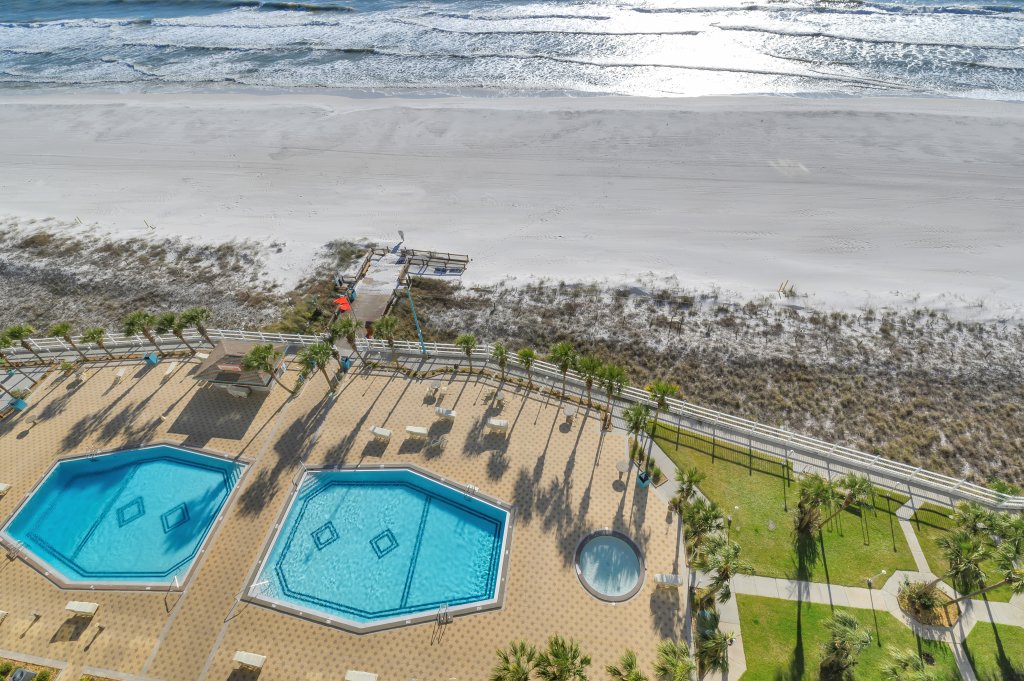 If a tiki bar sounds right up your alley, don't miss a chance to book a spot at the Summit Beach Resort. It is located close to the ever-so-popular ZooWorld Zoological Park! If you're a game fan, there's also a video game room, as well as a shuffleboard and a tennis court. You'll also find 2 pools, 2 kiddie pools, and 2 hot tubs here — with plenty of views of the ocean.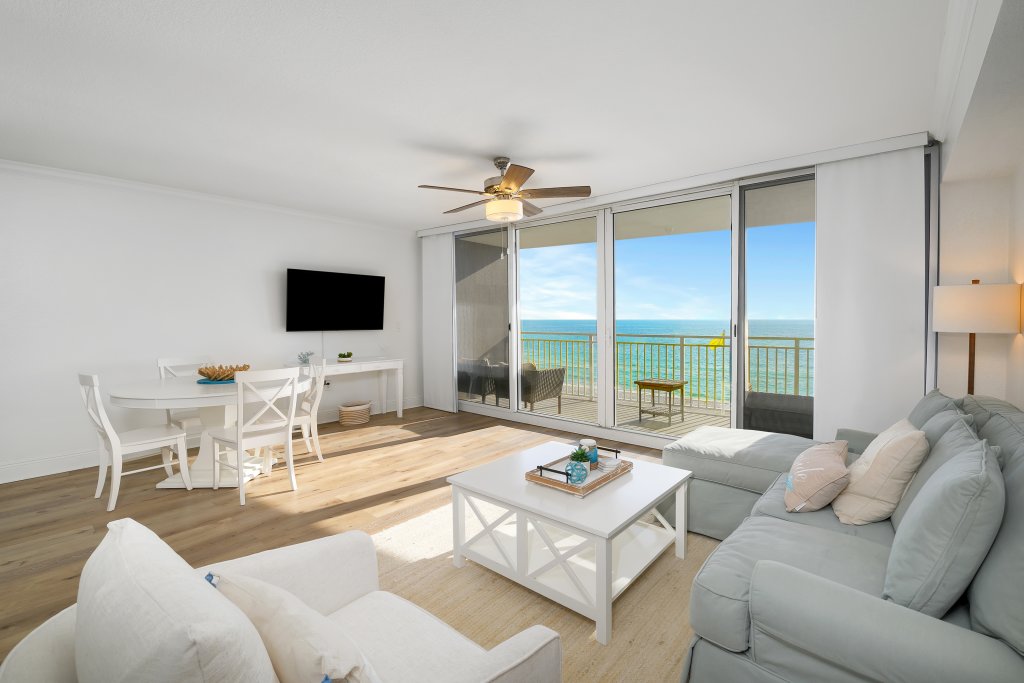 Who doesn't love an incredible sunset view from your balcony or the pool? The Emerald Beach Resort offers a large pool and hot tub with beachfront views, a tiki bar, shaded cabanas, and a private pathway that leads to the beach. Step out on your balcony and enjoy the tropical breeze with your morning coffee or head out to the bustling town of PCB!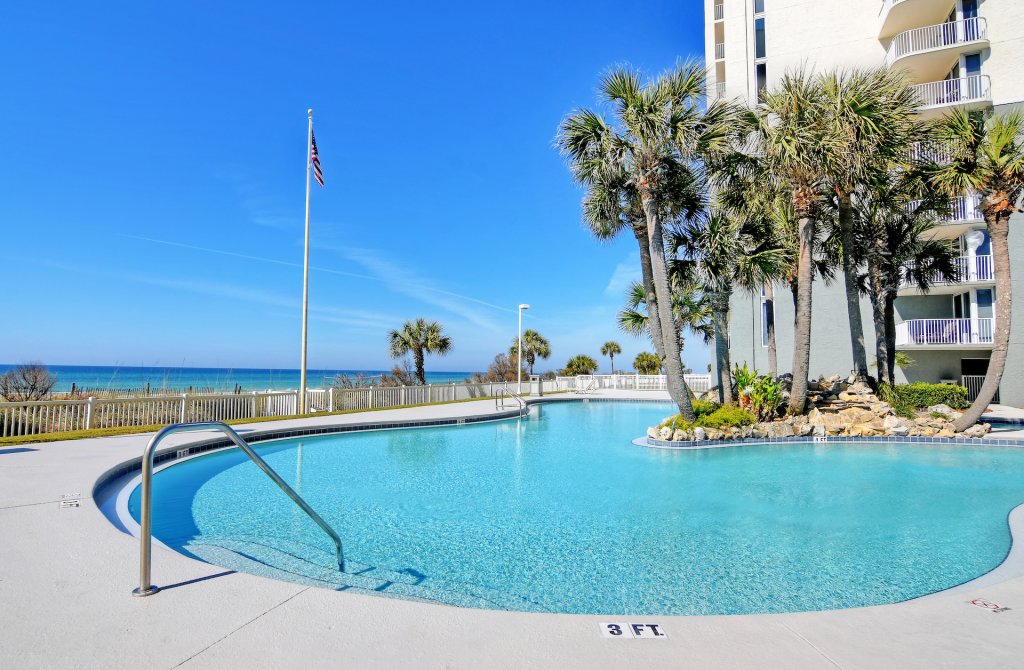 3 seasonally heated pools and gulf-front views are calling your name at this conveniently located Panama City Beach getaway. Long Beach Resort is less than 6 miles from Pier Park, and offers some unbelievable ocean sights from the pool deck area. Interested in a little meal to tie you over between breakfast and dinner? Head over to their on-site cafe for a snack and a coffee before you hit their large lagoon-style pool.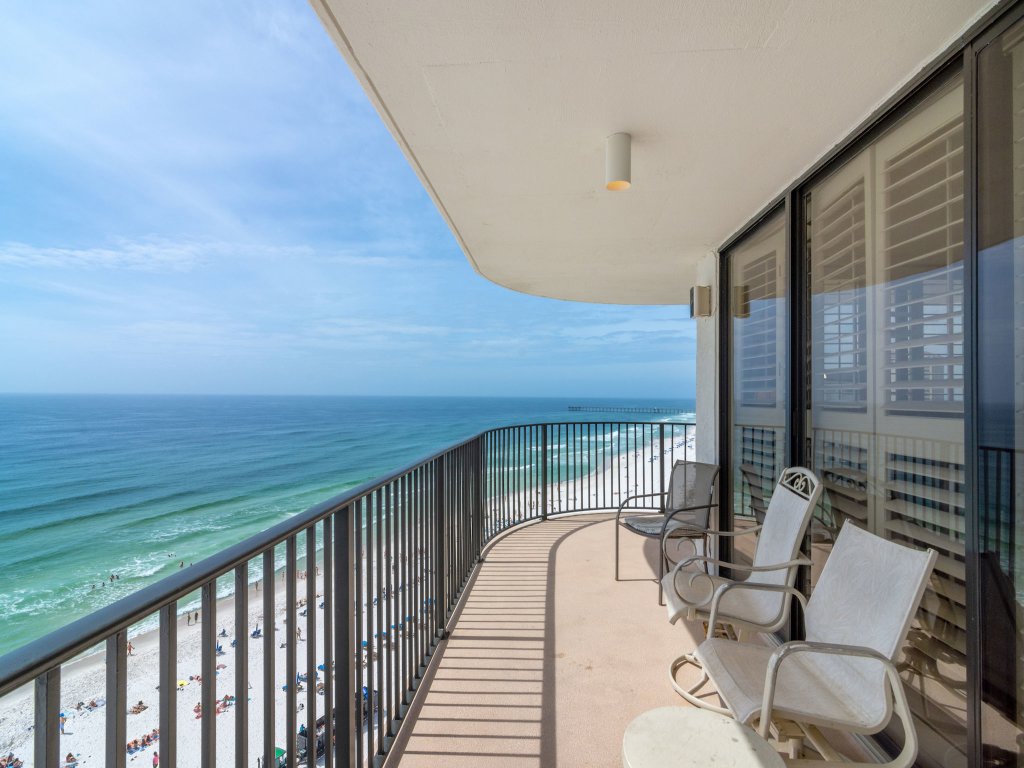 Edgewater Beach & Golf Resort might have everything you need. Between pools, athletic courts like tennis and shuffleboard, a golf course, a fitness center, and special events — you might never want to leave the vicinity of the resort. If you do happen to leave, it's right on the beach, so you won't have any problem dipping your toes in the ocean and resting your hands in the sand.
Speaking of pools, did we mention this Panama Beach resort actually has 11 pools, 10 of which are heated seasonally? Talk about an all-out unforgettable trip!
What're you waiting for? Start packing your bags and book that trip you so desperately need. Take a break, splash the day away in the pool, and admire those gorgeous beach views at these incredible Panama City Beach resorts.