Panama City Beach in Florida's Panhandle is one of the liveliest places in Florida. This is a community that loves the beaches during the day and enjoying eclectic music in the evenings. Well, actually, you will probably find live entertainment just about any time of the day in Panama City Beach. This is a beach town in which it is five o'clock just about every hour of the day and evening. So if you enjoy good brews and good times, then you are going to the right place.
Get started right by putting the following outstanding Panama City Beach bars on your upcoming Gulf Coast vacation itinerary:
The Ultimate Bar Guide for Panama City Beach
Tootsie's Orchid Lounge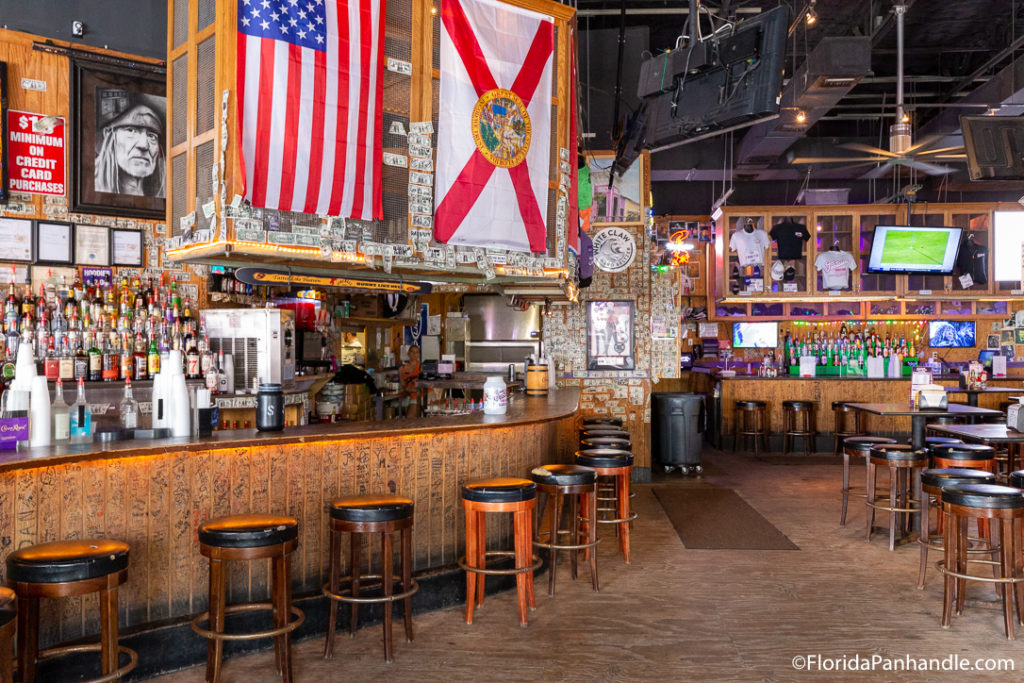 This Tootsie's Orchid Lounge is an offshoot of the very famous Nashville location of the same name. That Tootsie's is well-regarded as the number one honky-tonk lounge in the world and has helped many a country star achieve national fame and recognition.
While the Tootsie's in Panama City Beach doesn't have that storied history, it does still have that country and honky-tonk vibe. The walls are lined with tons of memorabilia and the menu serves up a solid list of bar food favorites paired up with great drink specials and plenty of local brews. And, of course, regular live music is a given.
Tiki Bar at the Sandpiper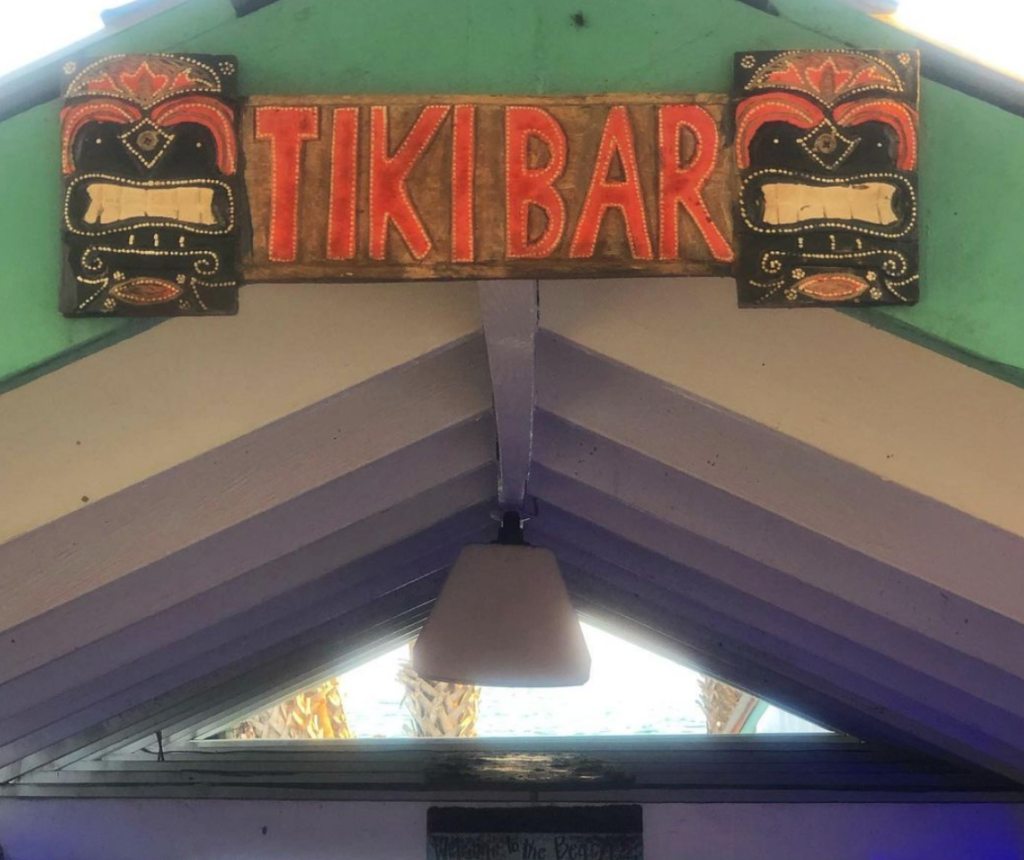 The Tiki Bar at the Sandpiper is one of those beach bars that can feel straight out of a movie set. This popular bar is located directly atop the brilliant white sand of Panama City Beach. So visitors can quite literally sip Mai Tais as they curl the sand beneath their toes and watch the Gulf waves crash against the shores just before them. 
But while the location is probably the strongest attribute the Tiki Bar at the Sandpiper has going for it, it certainly is not the only thing. This bar and lounge also boasts a sizable stage atop which local and national artists entertain patrons just about every day and night. On busy nights, a DJ sets the vibe and a center area is cleared out for dancing. During weekends, fire dancers are often a part of sunset festivities while corn hole and other games are always available for day crowds.
The Craft Bar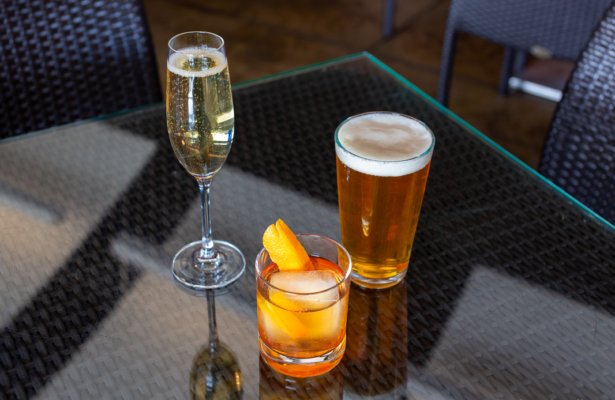 The Craft Bar is a chef-inspired gastropub that has positioned itself as the place you want to go when you want something nice but not at five-star prices. Beer lovers will enjoy access to the 30 craft beers on tap while those who prefer liquor will have plenty of innovative cocktails to choose from. They even have some outstanding non-alcoholic choices for those who abstain.
You will also find some outstanding food items at The Craft Bar. Massive cheeseburgers, southern-styled fried chicken, and pulled pork pontine are just a few of the mouth-watering and filling meals that can be found on their menu. All of which are to be enjoyed in a laid-back interior full of interesting wall art. The Craft Bar further attracts patrons by having a full calendar of events. Enjoy the best specials on Sundays and Mondays, Trivia on Tuesdays, and live music on Thursdays and Fridays.
Pineapple Willy's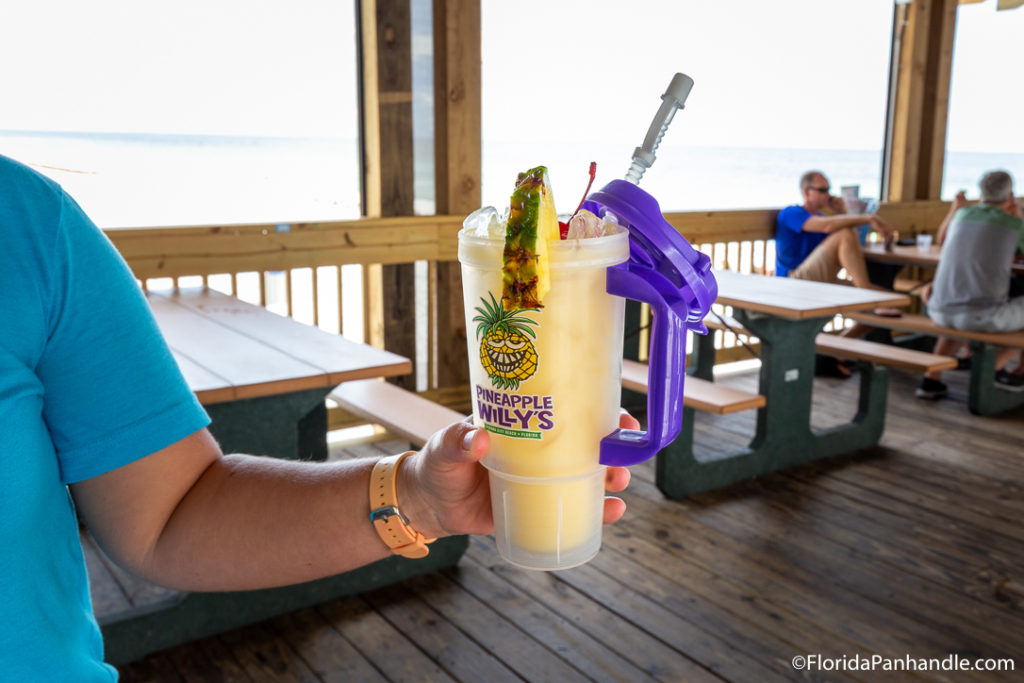 What is a beach vacation without enjoying some fresh food from the local waters? The Gulf Coast is widely known for its fantastic fishing opportunities. Gulf stone crab, red drum, snapper, sea bass, grouper, and, of course, gulf shrimp are just a few of the outstanding fish and shellfish that are caught in these waters every day. So, if you are in the mood for seafood, then Panama City Beach is certainly the place to be, and one specific restaurant where you can find all the above and more served up fresh and served up well is Pineapple Willy's.
Pineapple Willy's is a staple in the PCB area, widely loved for its great drinks and its deliciously fresh food. If you love fish, we recommend going for the grilled catch of the day. Whether you opt for this fresh menu item or not, consider pairing your food with one of Pineapple Willy's signature drinks, like their Redneck Willy, or opt for the frozen daiquiri served in a take-home and enjoy a cheap refills cup.
Schooners Last Local Beach Club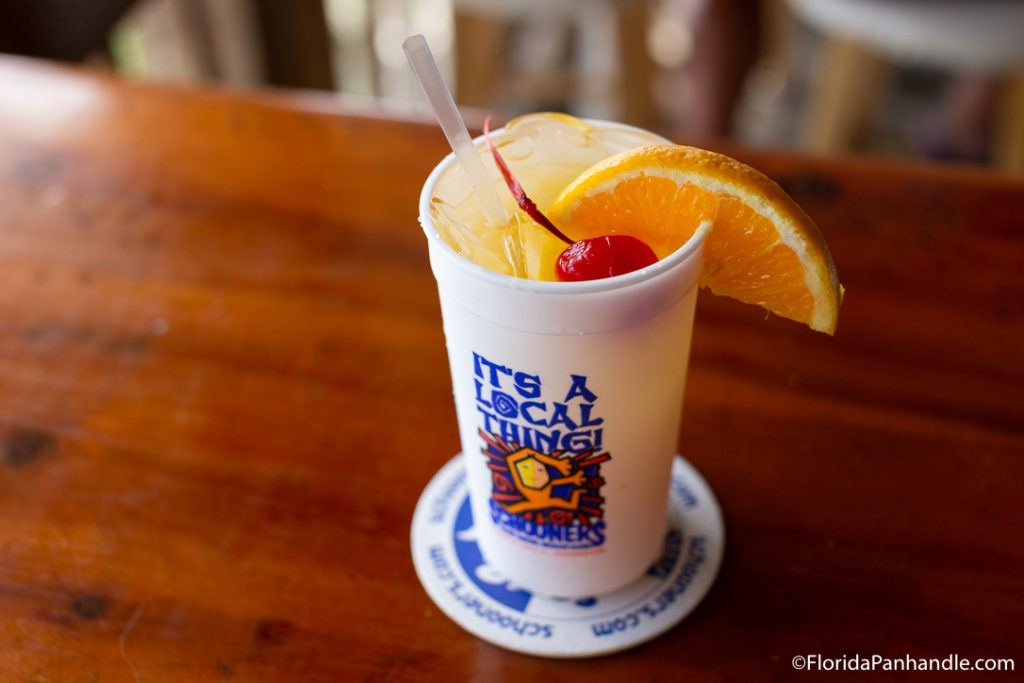 A restaurant and bar that labels itself as the best and the last certainly won't be around long if it doesn't live up to that name. Schooners Last Local Beach Club lives up to its name — and then some.
They have an expansive back deck that overlooks the Gulf and is renowned for offering some pretty outstanding sunset views. In fact, every night, the staff at Schooners fire off an old cannon in celebration of a day well spent and to welcome in an evening that will be even more fun and exciting. This is the place to go if you want to rub elbows with locals. Plus, they have an outstanding menu and many in the area cite Schooners as the place to go when you want good seafood. Just be prepared to wait for a table, especially on the weekends, as you won't be the only one hungry for their sunset views and scrumptious food.
Explore & Enjoy Your Time in Panama City Beach
While these bars and restaurants are certainly among the best in terms of food, entertainment, and amenities (like sunset viewing), they are not the end-all, be-all of good spots in Panama City Beach. Those big on local avenues should make sure to chat up with the locals to learn more about the area and what bars are hot on what nights. You might find that your favorite bar is simply the one closest to your lodgings! The best way to find what you like is to explore, experiment, and exchange conversations. So go out and have fun — and don't forget to check out our other lists of what's good to do and see in Panama City Beach.