Panama City Beach is known to be one of the best spring break destinations, full of restaurants, bars, and attractions alike. When it comes to what to do and where to go, options can become overwhelming. If you're in PCB for vacation and you need a little help deciding what to do, look no further than this orchestrated itinerary! We've put together some of the best restaurants and attractions to create the perfect weekend getaway.
Here is your helpful guide for 3 days in Panama City Beach:
Day 1:
Andy's Flour Power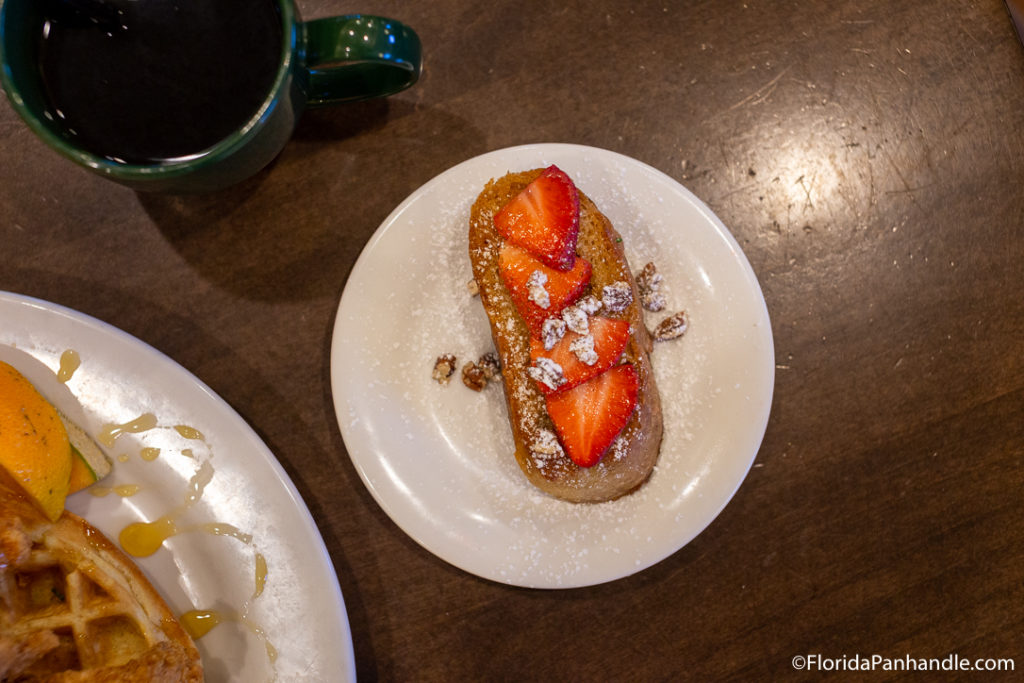 Go and get your brunch on at Andy's Flour Power! This joint opens at 7 AM, so don't fret if you wake up a little bit too early in the day. A favorite breakfast hangout, this spot offers some of the freshest ingredients to make your morning a delight. Get an omelet, order a frittata, and stuff yourself with some mouthwatering french toast.
St. Andrews State Park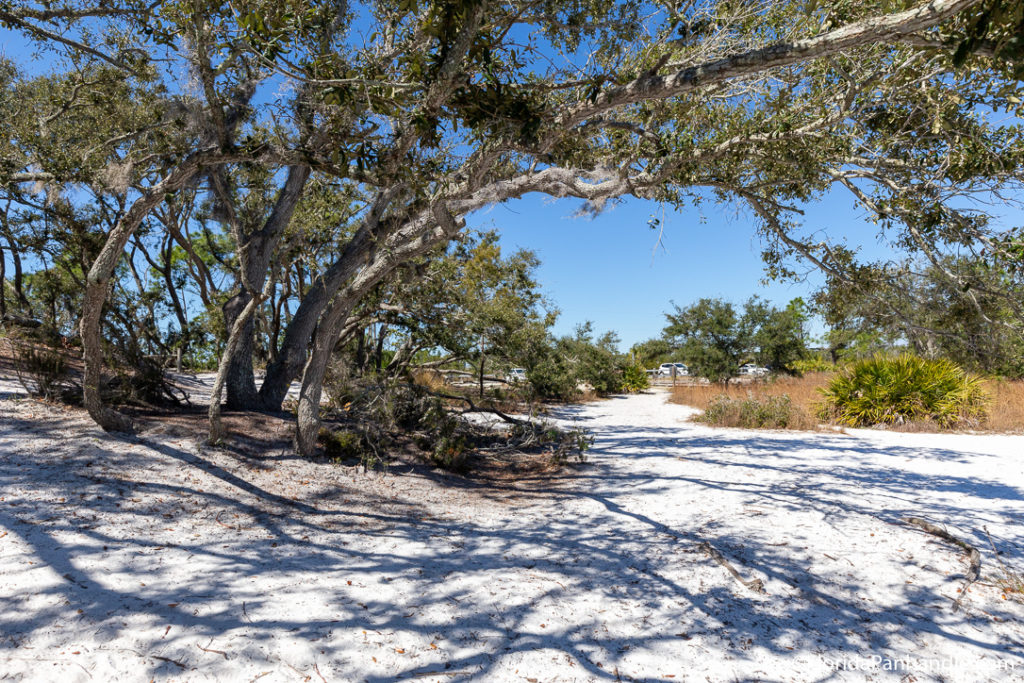 After brunch, you probably want to head for a walk to exercise all of that sweetness overload off. St. Andrews State Park is a nature lover's paradise. Casually stroll along one of the nature trails that this park has to offer, or soak up some sun along the shoreline. Want something more adventurous? Do a little fishing and boat out into the water, or maybe a little snorkeling will fuel your fix.
Muy Wayne O's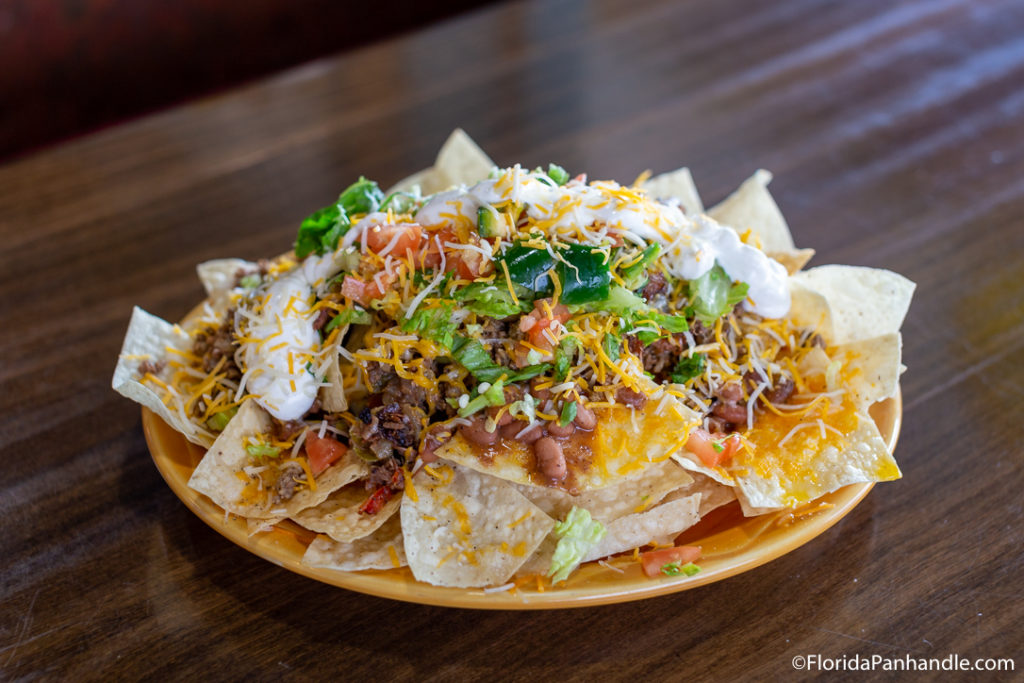 After a full day of fun at St. Andrews State Park, everyone will probably start to get hungry again. Scarf down some nachos at Muy Wayne O's where the food certainly is muy bueno! Tex-Mex cuisine will recharge you after a day entertaining yourself with water sports activities and beach lounging.
Day 2:
Another Broken Egg Cafe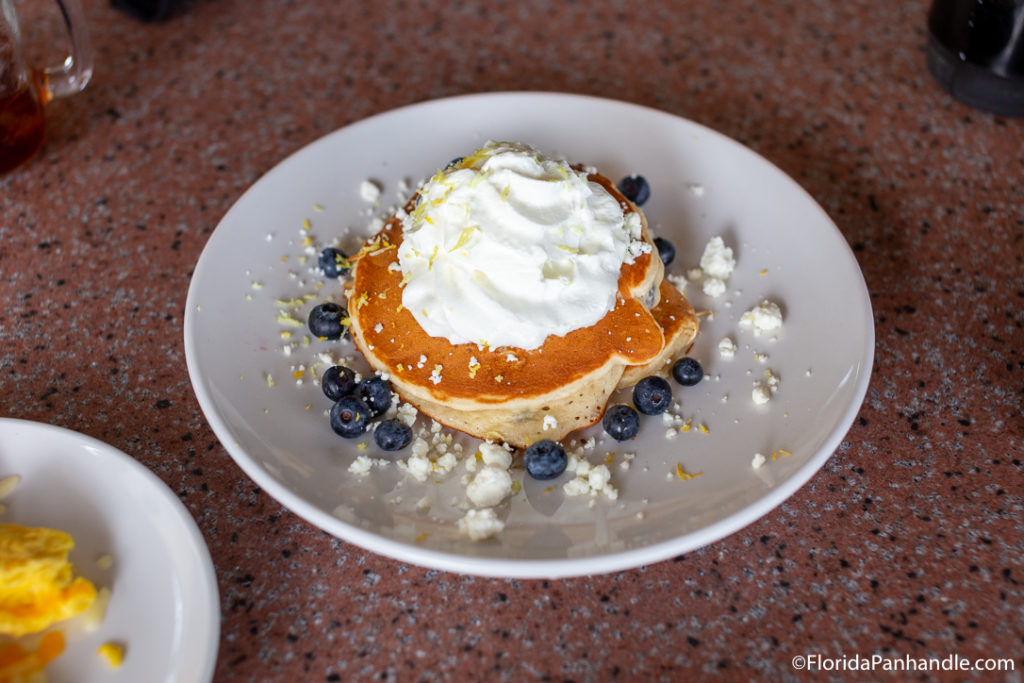 You might have to wait in a little line to get inside this delicious breakfast restaurant, but Another Broken Egg Cafe is magnificently worth the wait. Drool over the banana foster pancakes or the lemon blueberry goat cheese pancakes — this place has unique menu items that you never even heard of (but that you definitely won't forget.)
Russell-Fields Pier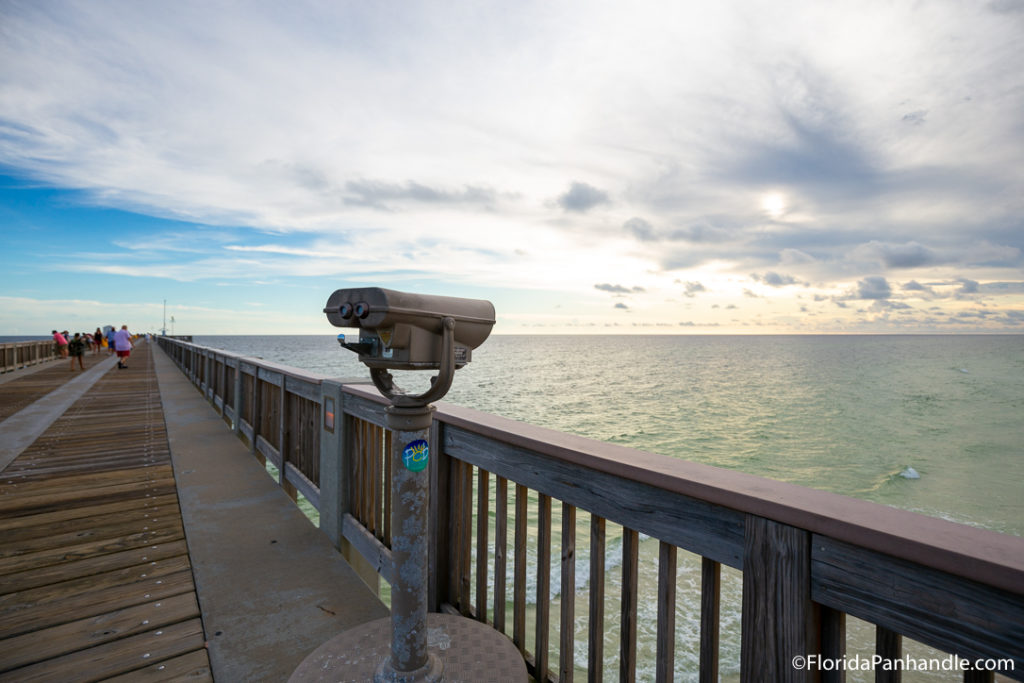 If after breakfast, you are in the mood to take in the beauty of the bright blue skies and calming waters, Russell-Fields Pier is the spot for you! Walk the pier for a small fee, or fish along its edges. Russell-Fields Pier is an incredible location to do some light fishing or to simply look out into the waters.
Pier Park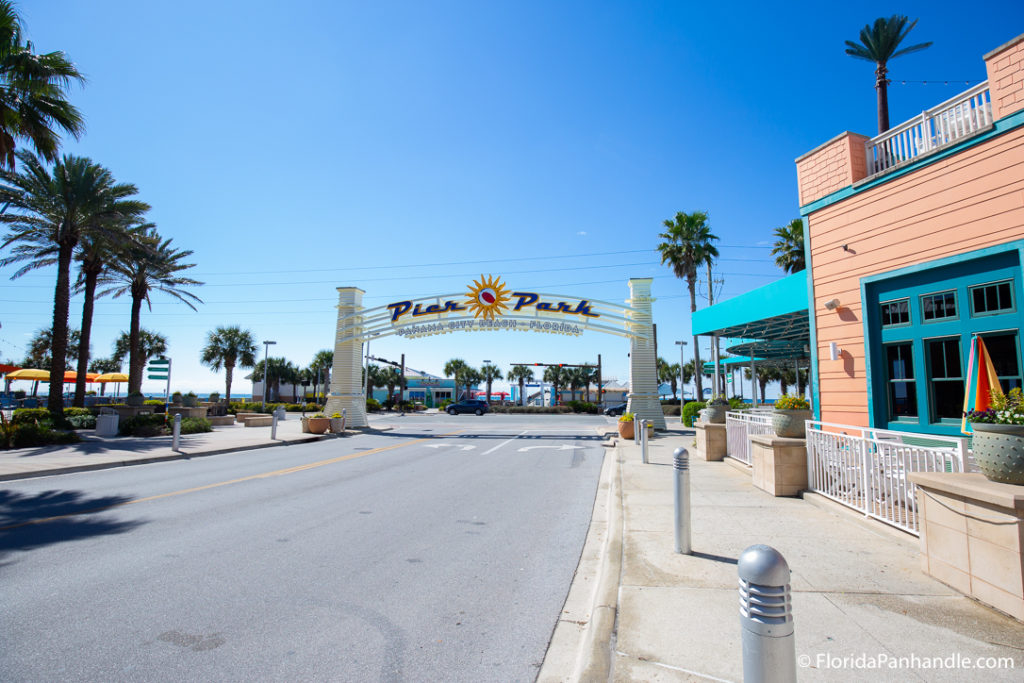 You're definitely going to pass the rest of your day away at Pier Park. This outdoor mall has plenty of activities to keep you occupied until dinner time. Take a spin on the Ferris Wheel, play in the arcade, or catch a movie in the movie theater. You'll find yourself bobbing in and out of the shops along the street, and if you end up getting hungry for lunch Margaritaville and Dick's Last Resort are both located within Pier Park.
g. Foley's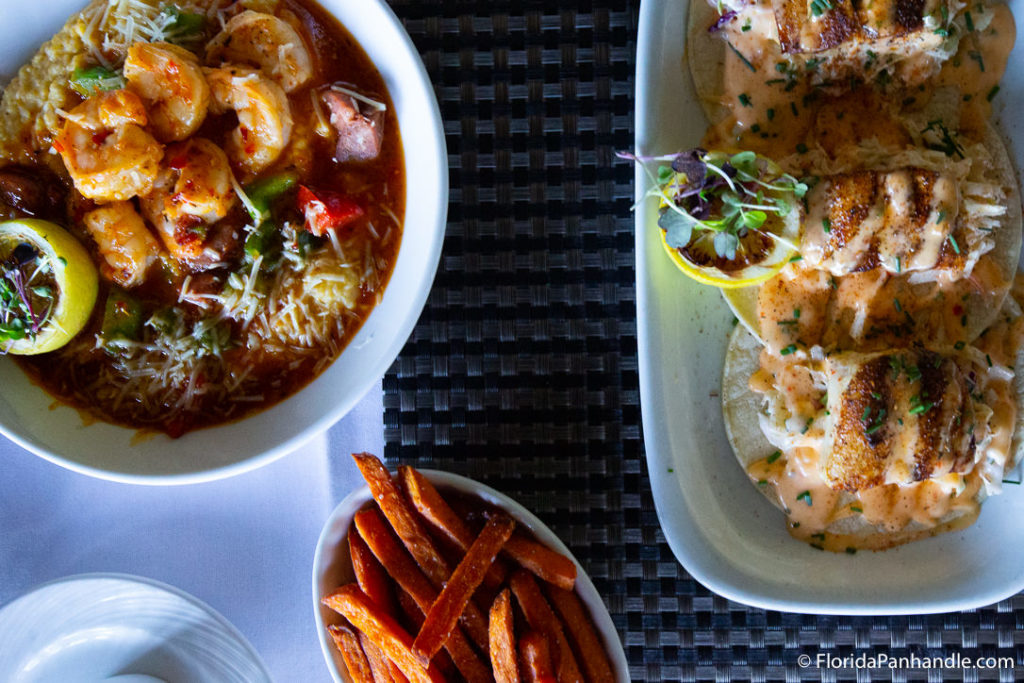 It's been a chaotic and entertaining day, but now it's time for dinner! Your go-to for fine dining in a casual setting, these dishes will delight your tastebuds with every bite. You'll keep coming back for g. Foley's dishes and excellent service (and crab and sweet heat shrimp.)
Day 3:
Mike's Cafe and Oyster Bar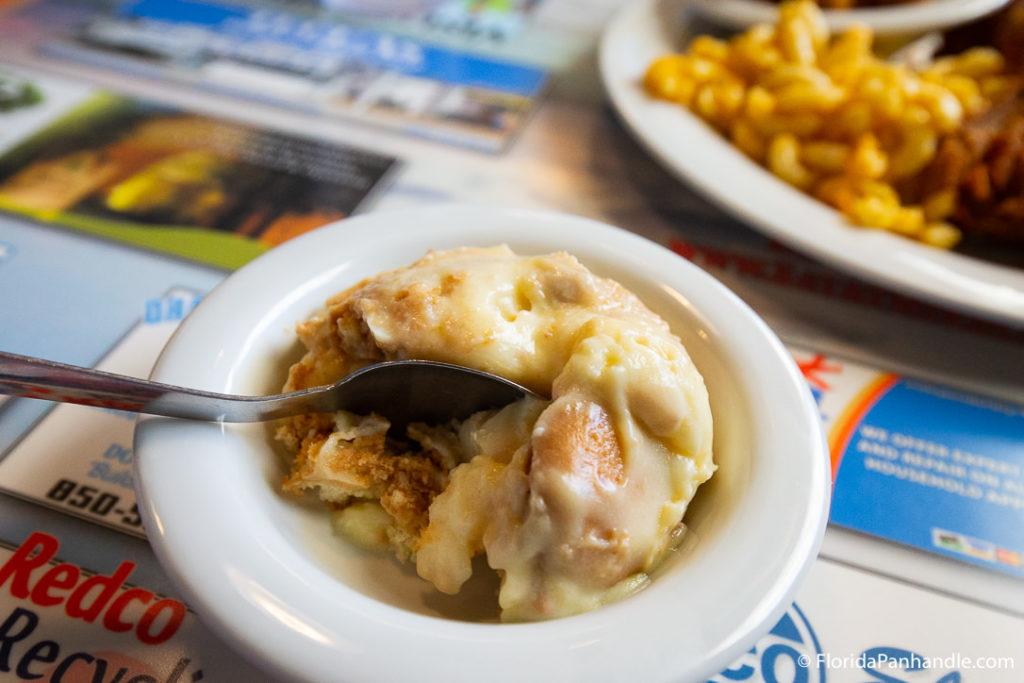 A mix of breakfast, brunch, and lunch — Mike's Cafe and Oyster Bar is the perfect combination of diner foods and oyster treats. Excellent service and even better food, this family-owned business offers southern classics at a reasonable price. Chow down on corn beef hash with eggs and cheese or gulp down a bloody mary! This cafe and oyster bar is an excellent way to start off your day.
Shipwreck Island Water Park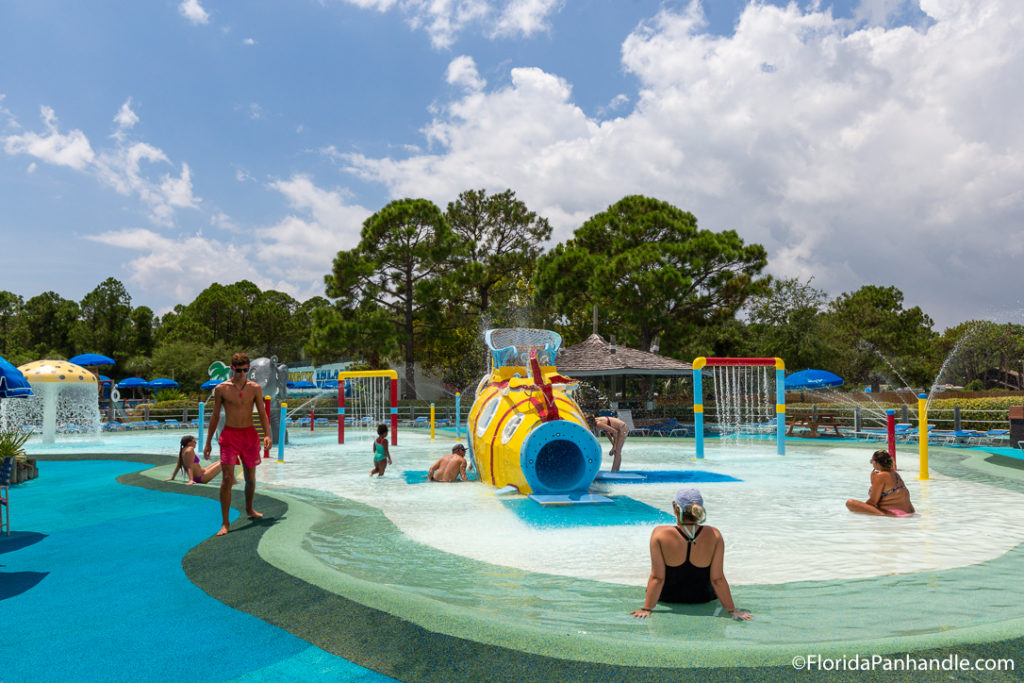 When you're in Florida, the sun beats down on you pretty hard. So why go on vacation without visiting a water park? Shipwreck Island Water Park isn't just for kids. While it is great if you do have children with you, there are still 65-foot tall platforms to make you scream and a lazy river to help you relax. This park will definitely take up your whole day! If you want more activities to do with kids, click here.
Dat Cajun Place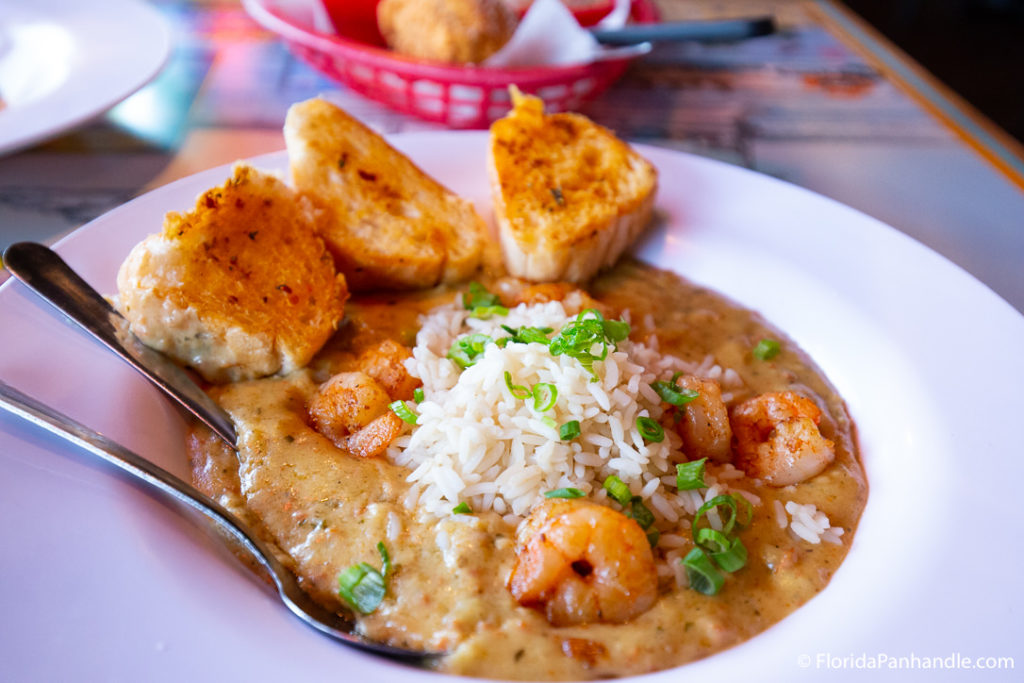 Playing in the water all day can be quite tiring. After you splash around at Shipwreck Island Waterpark, head on over to Dat Cajun Place! A local favorite, these homecooked meals are influenced by Cajun roots and nostalgia. Try out some Boudin Balls or Fried Catfish!
Pink Pelican Ice Cream Bar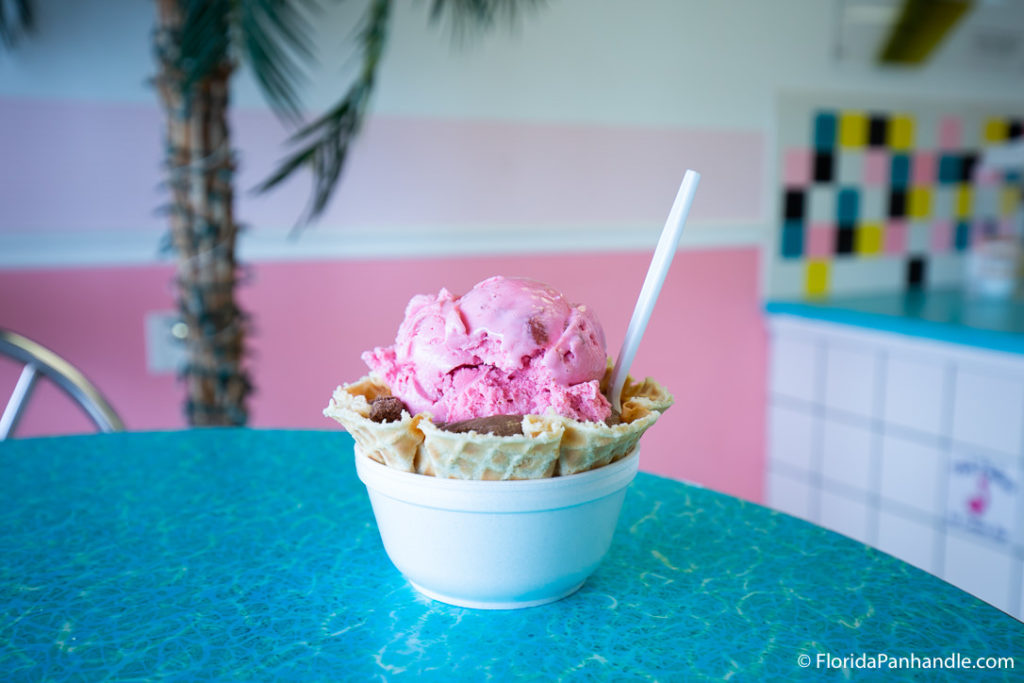 After dinner, you might want some ice-cold goodness to settle your night. Pink Pelican Ice Cream Bar offers some incredible service and favorite menu items like sundaes with crushed cookies and peanut butter cups. No matter what type of ice cream you like, there's a little something for everyone's taste buds here. There are creamsicle delights, chocolate coffee treats, and banana split specials.
All of these locations are the missing puzzle piece to a memorable vacation getaway in Panama City Beach. If you're an adult and want to know a little bit more about the nightlife, check out this blog on Panama City bars (or simply check out Salty Goat or Tootsie's Orchid Lounge while you are in town!)
If you are looking for where to go for live music, check out the blog on the hot live music spots in PCB!
All in all, with so many different things to do on vacation, we hope that this curated list has helped you plan the 3-day getaway that you need.