Located in the heart of the Florida Panhandle, Panama City Beach, or PCB, is a bustling vacation destination on the coast of the Gulf of Mexico. PCB is a wildly popular vacation destination, and it's easy to see why. With warm weather nearly year-round, it's a perfect spot to enjoy the heat of the summer sun or escape the snowy winters of more northern states.
Packed with exciting attractions, delicious food options, a vibrant nightlife scene, a fun shopping district, and tons of outdoor activities, Panama City Beach offers something for the whole family. But what really sets the city apart from other vacation destinations? The beaches. With more than 27 miles of coastline, PCB is known for its sprawling Gulf beaches, with their silky white sand and unbeatable ocean views. It's no wonder the city's beaches are consistently ranked among the most beautiful in the world.
Whether you're traveling alone, with friends, or with the whole family, here are 10 reasons why Panama City Beach should be your next vacation destination:
Breathtaking Beaches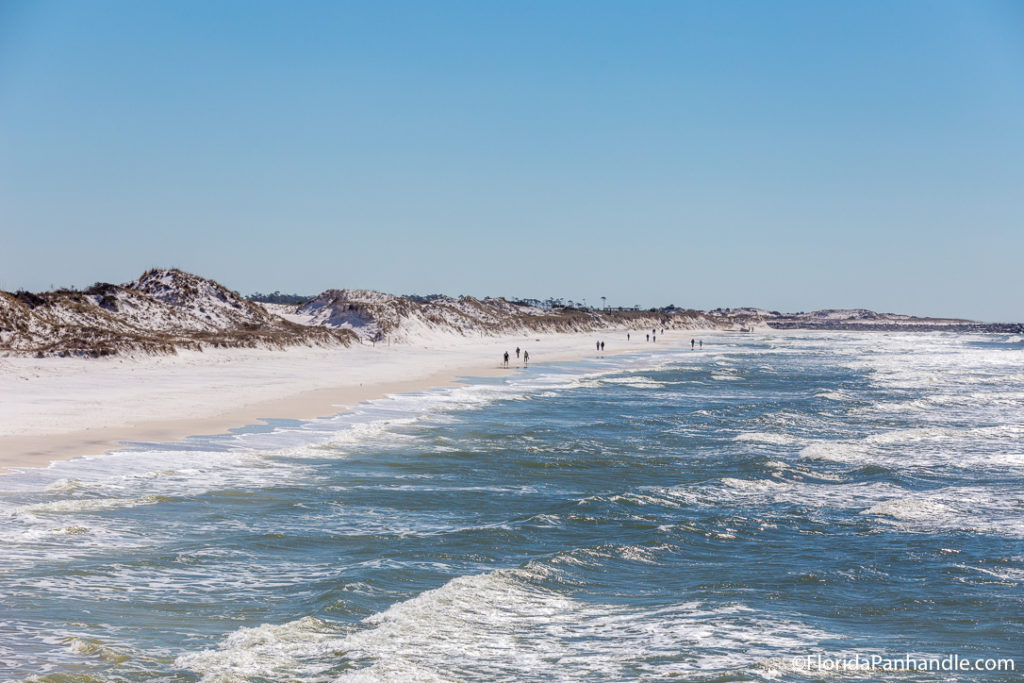 Panama City Beach offers close to 100 beach access points, which means there is a perfect beach to be found for every kind of beachgoer. Beachfront parks like St. Andrews State Park and Camp Helen State Park are great for families. With plenty of open space and amazing ocean views, your family can sunbathe, hike, bike, canoe, and even camp.
For those looking to explore more remote shores, we highly recommend Shell Island. This island oasis is a seven-mile stretch of beach that can only be accessed via boat. Once you arrive, relax on the beach, or watch the waves for sightings of the many dolphins that populate the area.
In Panama City Beach, even your family pet can get in on the action. Located near the Russell-Fields Pier sits a dog-friendly beach. Put a leash on your FBFF (furry best friend forever), and head out to enjoy the sand and surf together.
Exhilarating Boat Rides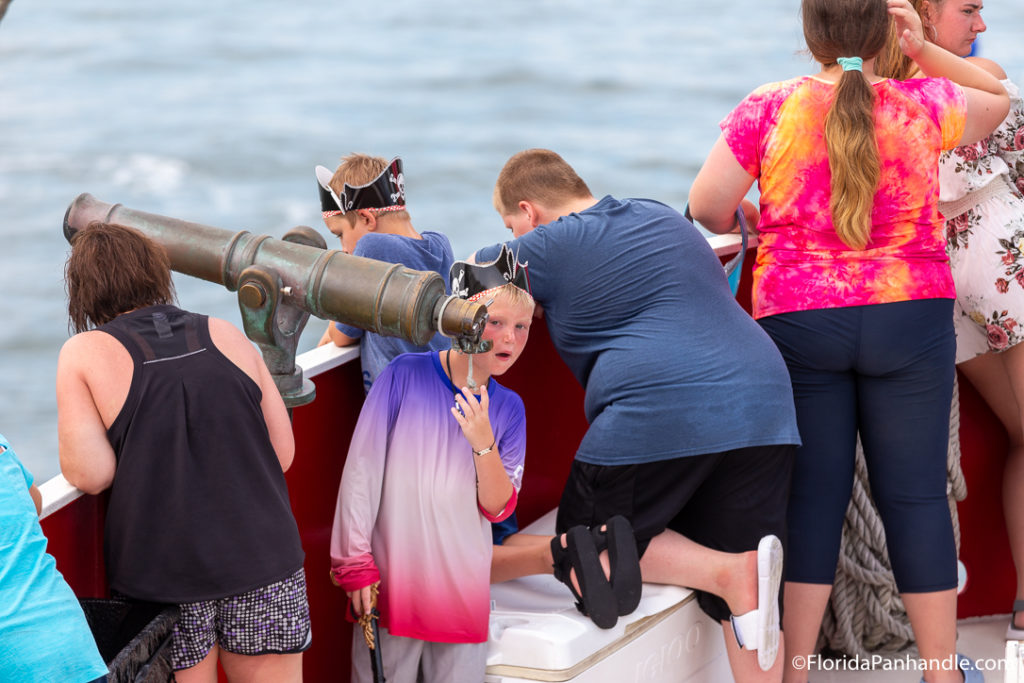 From calm sunset cruises, to wild, high-speed rides, there's a boating experience for everyone at PCB. For those looking for a calm, romantic cruise, consider taking a sunset sail on one of the various catamaran tours offered by a handful of local companies. There are also several dolphin sighting tours, fishing charters, and dining cruises worth looking into.
For kids and pirate lovers of all ages, check out the Sea Dragon Pirate Cruise. This playful adventure will have the whole family sword fighting, playing games, and even firing a cannon!
Looking for something a little more invigorating? Check out the Scream Machine Thrill Ride, which is basically an oceanic roller coaster masquerading as a boat. This neon green vessel is expertly piloted by a captain who will have you screaming through high-speed turns, power slides, nose dives, and even a 360-degree spin. Yes, the boat does donuts. Trust us when we say this is not for the faint of heart.
Beautiful Golf Courses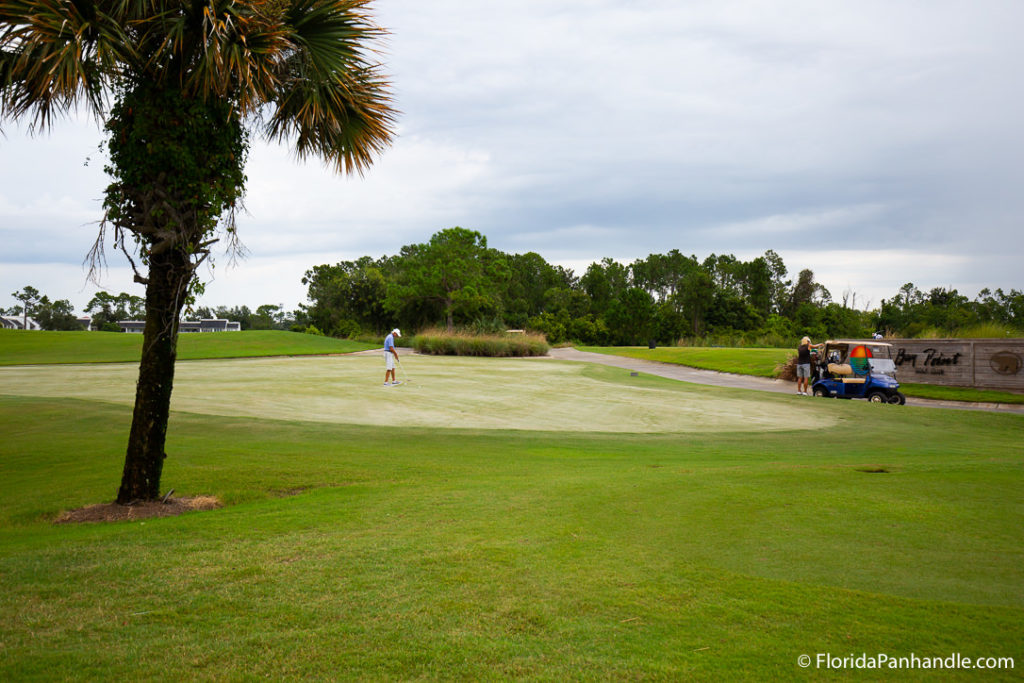 Home to four championship golf courses, Panama City Beach was recently named one of the country's best golf towns. Seasoned golfers should visit Bay Point Golf Club, located at the Sheraton Bay Point Resort. The club offers two courses, one of which is a challenging Nicklaus Design course.
Holiday Golf Club features nineteen holes, and its open fairways are well suited to beginning golfers. It also features a par three course, which, uniquely, is fully lit, meaning it can be played at night after the sun has set on the beaches.
Finally, for those seeking a traditional golfing experience, we recommend the city's oldest golf course, Signal Hill Golf Course. Operating since 1962, its 18 holes stretch out over more than 5,000 yards.
Thriving Arts Community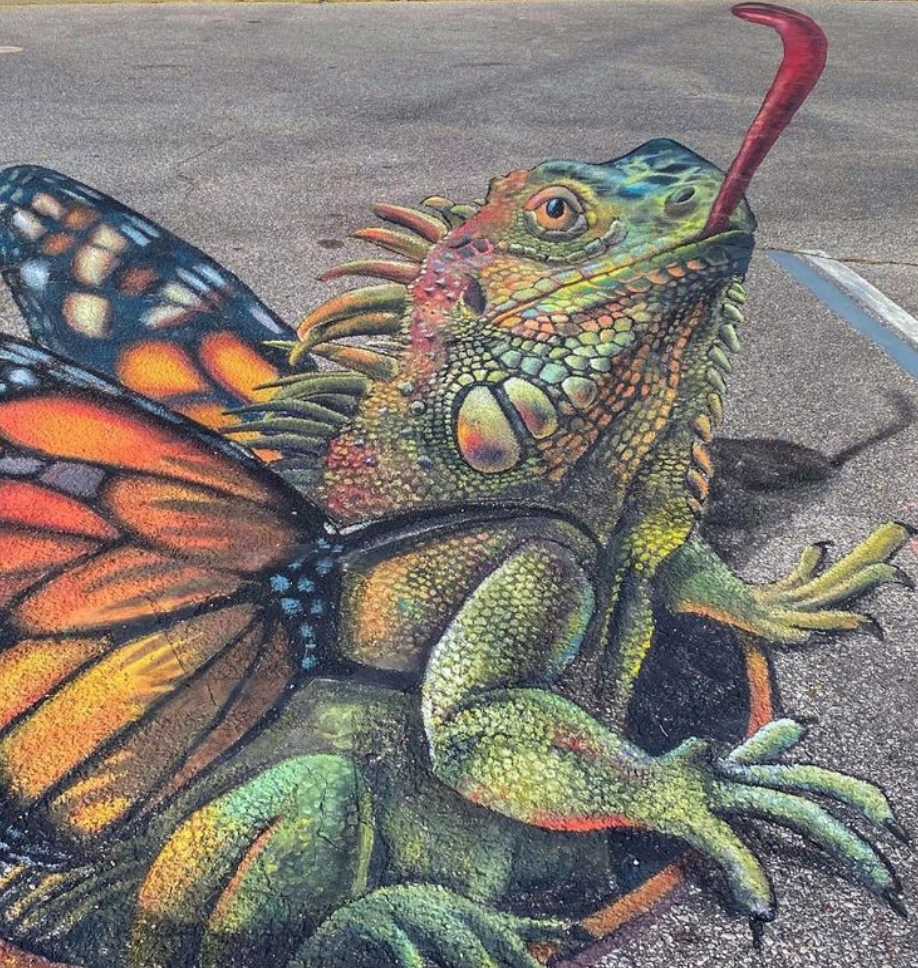 The arts may not be the first thing Panama City Beach brings to mind, but the city does have a vibrant arts community. We certainly recommend taking in a show, visiting a gallery, or enjoying a concert if time allows.
Visual art lovers can visit Panama City Center for the Arts, an impressive complex featuring free exhibits, special events, and a variety of classes. Audiophiles can choose from a robust calendar of live music events put on by the Panama City Symphony Orchestra or catch a show at the Todd Herendeen Theatre. Theatre aficionados can see a live performance at the Kaleidoscope Theatre.
For a more casual experience, take a Saturday or Sunday morning to explore the Grand Lagoon Waterfront Farmer's Market. This expansive and popular market showcases handcrafted pieces, produce, and baked goods created and grown by local artisans.
Delicious Food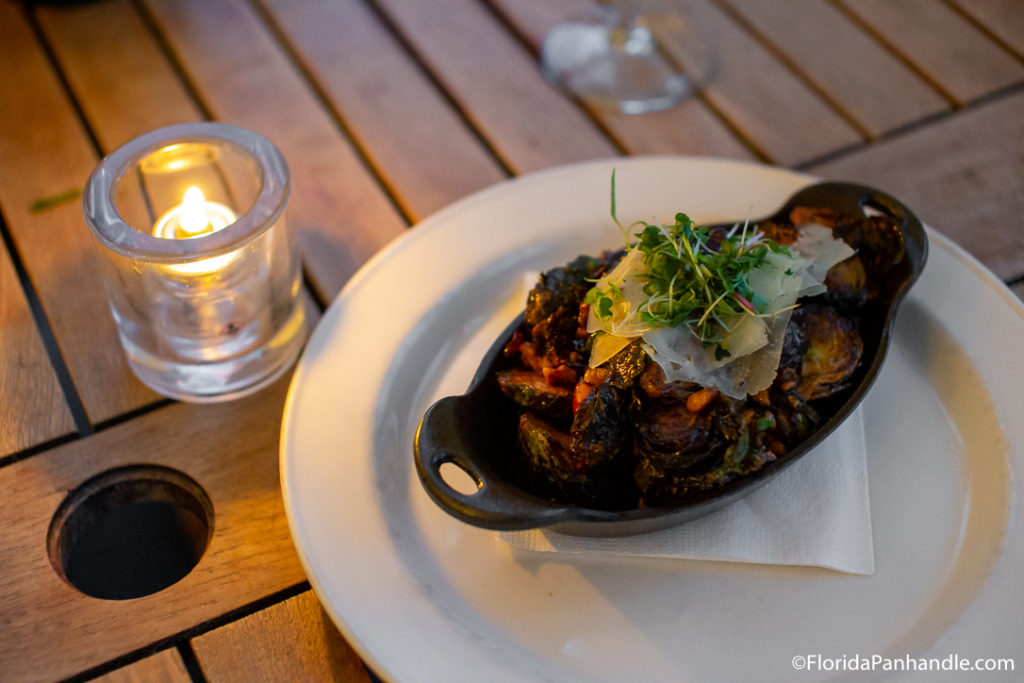 There's no shortage of dining options in Panama City Beach. Start your day with a hearty and tasty meal at one of the many local breakfast joints. To class it up, head to the Sheraton Panama City Beach Golf & Spa Resort to catch a Sunday morning brunch cruise.
For upscale dining with a seafood-themed menu, visit the Grand Marlin Restaurant & Oyster Bar, located right on the water. If you'd prefer to cook your own seafood, visit one of the many local seafood markets like Anderson's, located at Captain Anderson's Marina.
No vacation day is complete without dessert. Try some delectable donuts at Thomas Donuts, a local favorite. For the area's best fudge, check out Kilwin's, located in Pier Park. Or, if you're looking for a unique ice cream experience, try the Thai ice cream rolls at Pokee & Ice Rolls. They're as beautiful as they are delicious.
Vibrant Nightlife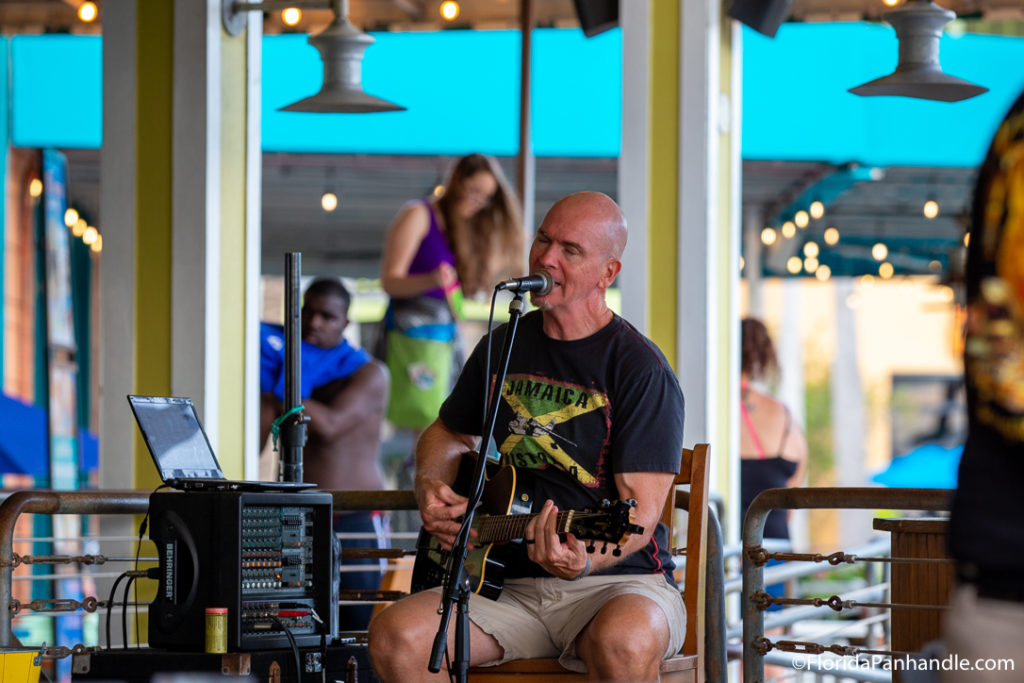 Panama City Beach is chock full of memorable bars and nightlife venues, ranging from relaxing beachfront bars to bumping nightclubs.
Live music lovers should rest assured that there are tons of music options to choose from after sunset. For a chilled-out party vibe, check out Jimmy Buffett's Margaritaville. For a taste of the tropics, grab a refreshing frozen drink at Sharky's Beach Front Restaurant & Tiki Bar. Night owls can celebrate until the wee hours of the morning at Schooner's Last Local Beach Club. For unbeatable sunset views, post up at Pineapple Willy's. Grab a drink, park yourself in their pier seating, and take in the beauty of the Gulf of Mexico.
Inspired Shopping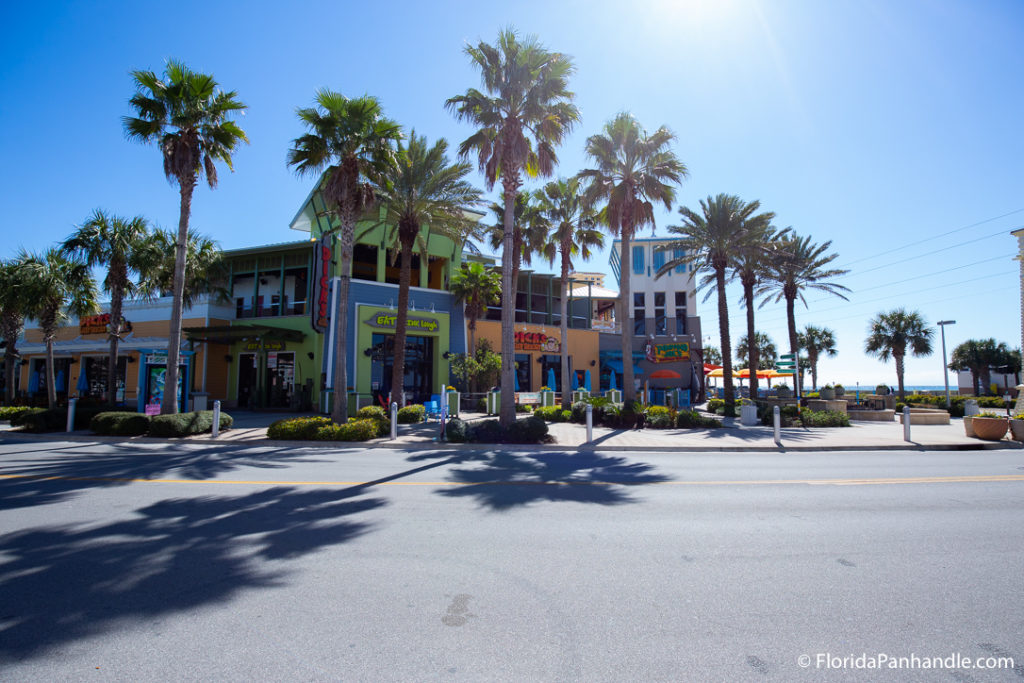 No trip to Panama City Beach is complete without a trip to Pier Park. With its huge, arching sign, colorful storefronts, and ocean views, at first glance, this area looks more like an amusement park than the shopping mecca it is.
With over 100 stores, Pier Park has everything from national department stores to local boutiques. Flagship stores like Target, Dillard's, and JCPenney anchor the outdoor mall. Other well-known favorites like Old Navy and Forever 21 are also located here.
The real gems, though, are the local shops. Perfect a new beach-style at Coastal Casuals, or pick up a special piece of jewelry at Shimmering Seas. Whether you're looking for casual flip-flops, classy home décor items, or an eye-catching outfit, there's a shop at Pier Park to meet your needs.
Top-Rated Accommodations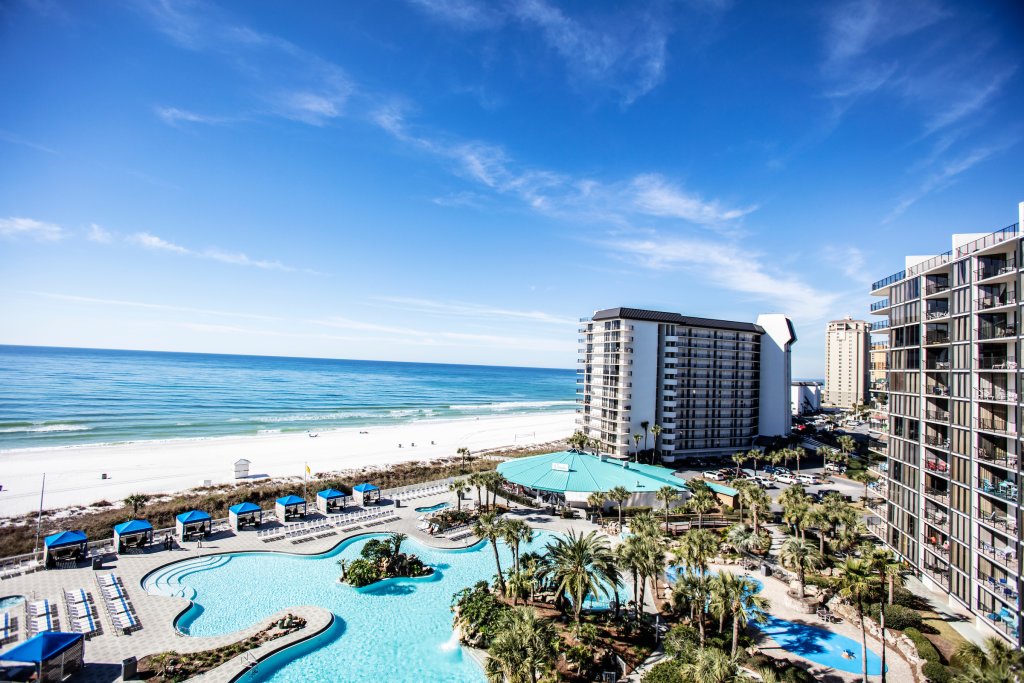 Panama City Beach boasts a huge range of lodging options, from oceanfront resorts, to single-family rentals, to RV campsites.
If you long to wake up to the sound of the ocean, you must consider a beachfront hotel. Options range from the amenity-rich Sheraton Panama City Beach Golf & Spa Resort, to the whimsical Sandpiper Beacon Beach Resort, to offerings from well-known brands like Holiday Inn, Days Inn, and Springhill Suites.
For parties looking for a more private option, there are many vacation homes available for rent. Some are modest homes with 2-3 bedrooms, and others are expansive, high-end beachside estates. Many owners rent their properties individually, so finding the right place may take a bit of research, but the end result will be a private home that perfectly matches your needs.
PCB is also home to nearly a dozen campsites and RV parks. Whether you want to set up camp in an oceanside park, settle down at a state-of-the-art RV park, or glamp at a local campsite, there's something for every taste and budget.
Family-friendly Fun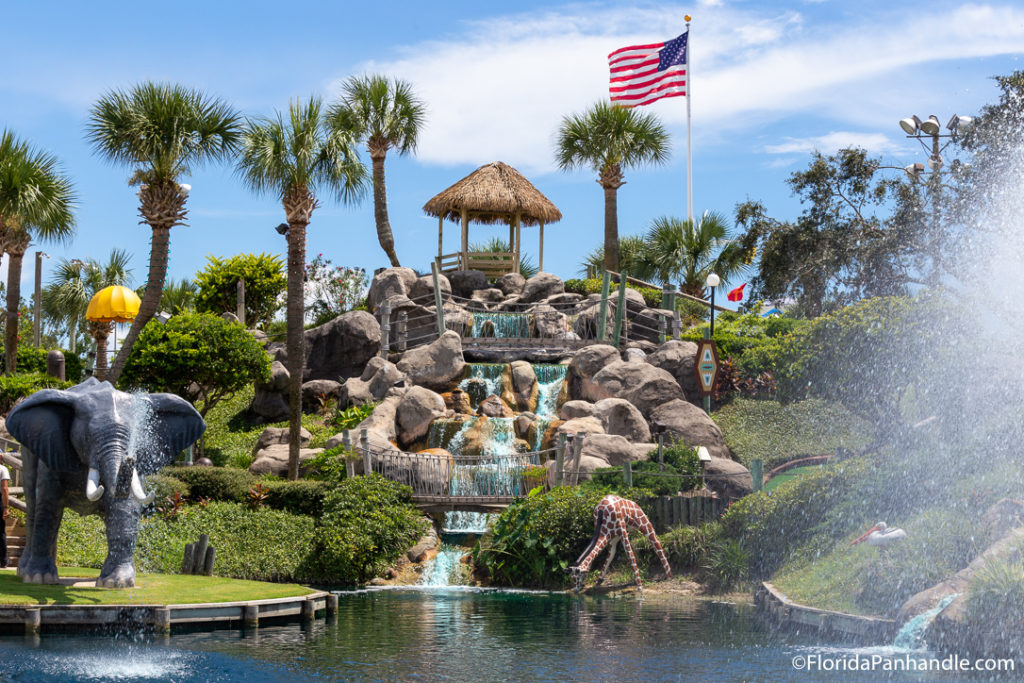 PCB is a wonderful place for families to experience together. For those traveling with children, there are tons of fun family activities to take in.
Coconut Creek Family Fun Park caters to kids with two impressive 18-hole mini-golf courses. They lean hard into the jungle safari theme, complete with waterfalls and canals between the holes. This is also where you can find the Giant Gran Maze. This maze, made up of a labyrinth of white fences, is the size of a regulation football field. Families can work together to find their way out in record time.
For days when it's just too hot to be in the sun all day, burn off some energy at Just Jump Trampoline Park, which offers huge trampolines, a foam pit, and rock climbing. For activities the whole family can do together, spend some time at Emerald Coast Mirror Maze & Laser Craze.
Romance in the Air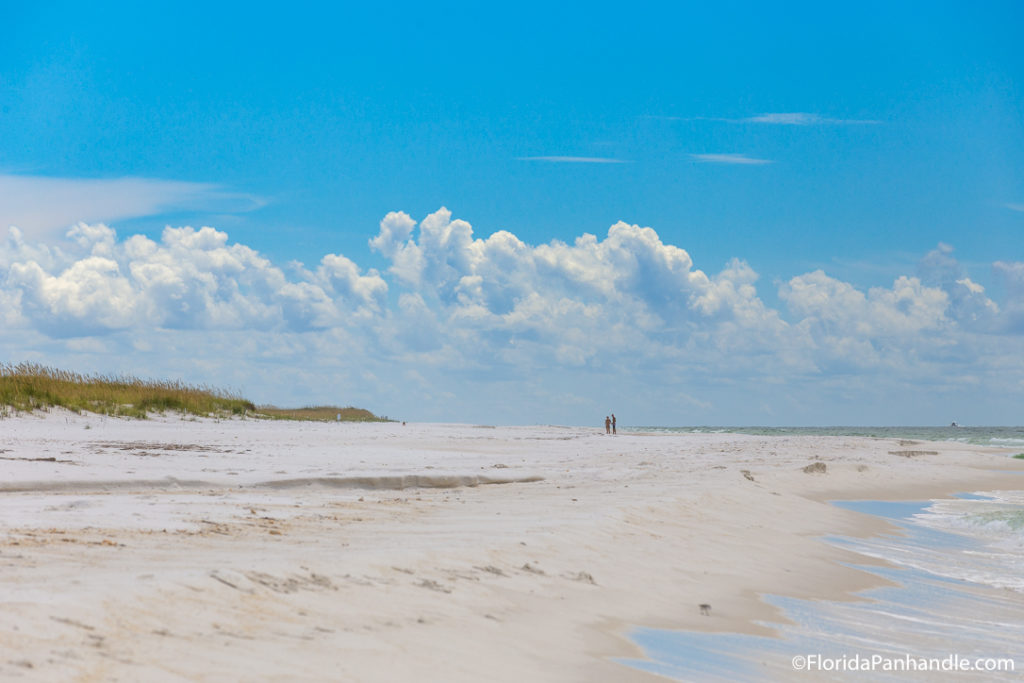 Panama City is a popular spot for weddings and vow renewals. Have the wedding of your dreams, whether that means an intimate beach ceremony at sunset, a casual vows ceremony aboard a chartered boat, or a lavish wedding at a luxury resort.
There are nearly a dozen wedding planning companies based in Panama City Beach that specialize in crafting the perfect wedding experience for visitors and locals alike. When it comes to choosing the food for your special day, there are many excellent local caterers and bakeries. However, many of the restaurants in town also offer catering packages, so if there's a particular restaurant you love, it's worth checking in with them to see if they might be able to help.
From photographers and videographers to florists, to hair and makeup artists, Panama City Beach has everything you need to make your wedding or vow renewal a day to remember for the rest of your life.
Whether you're visiting Panama City Beach for the first time, or the 100th, there are an endless number of things to see, do, and experience around this lively, playful vacation oasis. After you visit, let us know what aspects of your trip made it unforgettable!