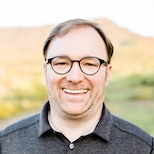 Jeremy Daley
About the Author
The Florida Panhandle, also known as the Emerald Coast, boasts some of the most beautiful beaches in the world! The sand is sugar-white and the water is crystal-clear. Jeremy and the team at FloridaPanhandle.com are local experts and stay up-to-speed on the latest events, attractions, and promotions. As an insider, Jeremy and the team are familiar with the must-visit beaches, scenic drives, best seaside sunset dining, and top shopping spots. Our goal is to help you make the most of your time in the Panhandle.

The Panhandle's subtropical climate is warm and sunny most of the year and home to several scenic drives, including the Coastal Highway 30A and the Gulf Islands National Seashore. These drives offer breathtaking views of the Gulf of Mexico and the area's natural landscapes and coastal wonders. Fishing is also a popular activity! Destin is "the world's luckiest fishing village" because the edge of the Continental Shelf — the gathering place for blackfin tuna, grouper, amberjack, and king mackerel — is just 20 miles offshore.
A visit to the Emerald Coast can be overwhelming. There is so much to do, see, and experience! Trust the experts at FloridaPanhandle.com to share the local insider perspective of the must-do things to do in the Panhandle.