When you just want to move and groove to the music, Destin is definitely the place to go. So many bars, eateries, and other venues around town fill the air with tunes that make you want to dance the night away. You just have to set your sights on your favorite joint and then carve out some time to enjoy a memorable visit. Ready to find the best spots in town? Use this guide on the top places to enjoy live music in Destin, Florida.
AJ's Seafood and Oyster Bar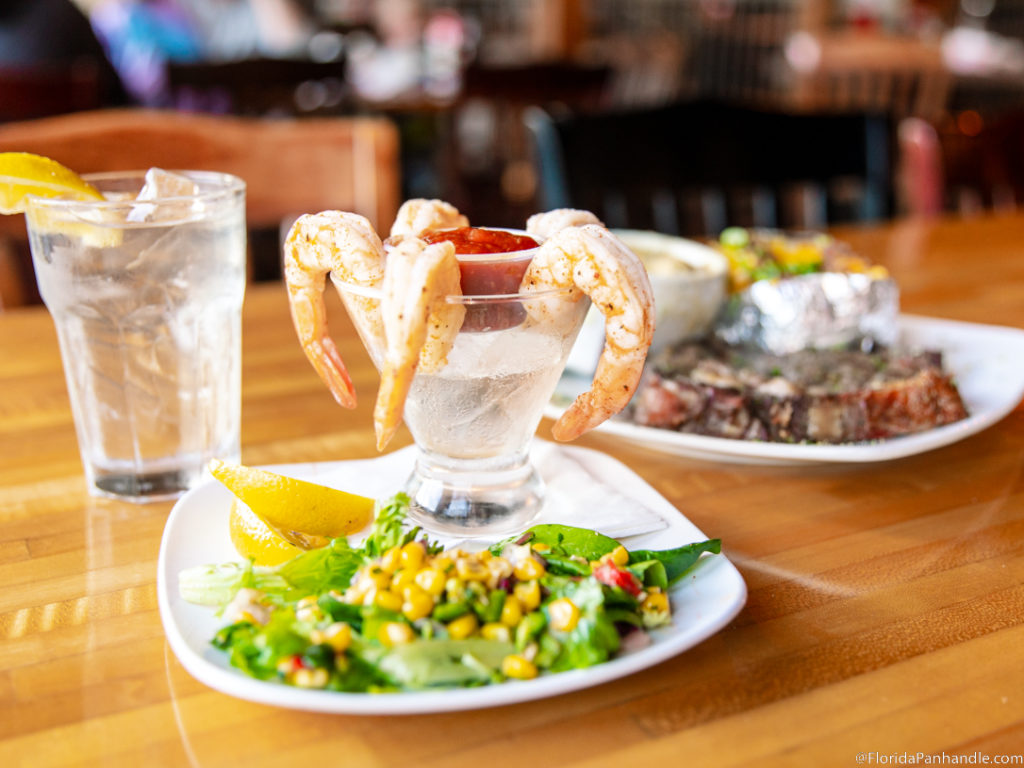 Seafood gumbo, oysters on the half shell, and other Gulf Coast delights are the name of the game at AJ's Seafood and Oyster Bar. But that's not all they have to offer. This eatery is also a popular place to listen to local musicians playing all their jams right on the waterfront.
The bands play every night. So, whether you want to hear musicians play live on Monday, Saturday, or any day in between, you're in luck. As you listen to the tunes, you get a phenomenal view of the waterfront and access to all the top food and drinks in town.
Start your visit with draft brews by the pint or pitcher. Then, move on to the appetizers to get your fill of tuna poke, roasted garlic edamame, and more. After that, the sky is the limit to what you can order. They have signature sushi rolls, fish baskets, and many southern classics, including chicken Orleans.
Tailfins Ale House and Oyster Bar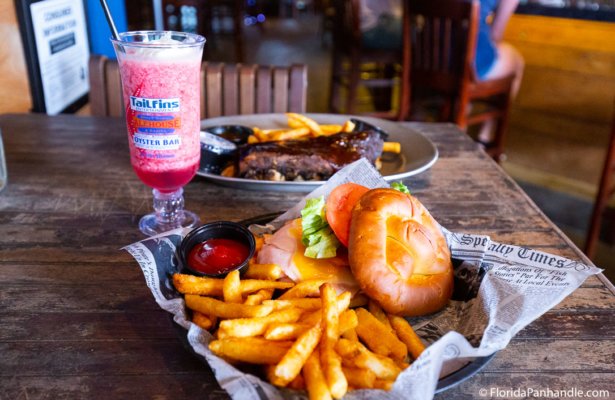 Tailfins Ale House and Oyster Bar is well-known as the locals' favorite spot for breakfast, lunch, and dinner on the docks, and for good reason. This locally owned and operated joint proudly serves all the Gulf Coast classics anyone could ever want. And they do it with a smile.
Their most popular menu items include peel-and-eat shrimp, crab claws, boneless wings, crab stuffed mahi, and lobster tails. They even have the full spread of steak and ribs if you prefer. Be sure to treat yourself to an imaginative cocktail as well, like their Mermaid H20, made with Captain Morgan, Malibu Rum, and tropical fruits galore.
No matter what you'd like to order, you can often catch musicians entertaining the crowds. You don't even have to wait for the evening hours to start enjoying the show. The music typically begins in the morning and continues through until close.
Boshamps Seafood and Oyster House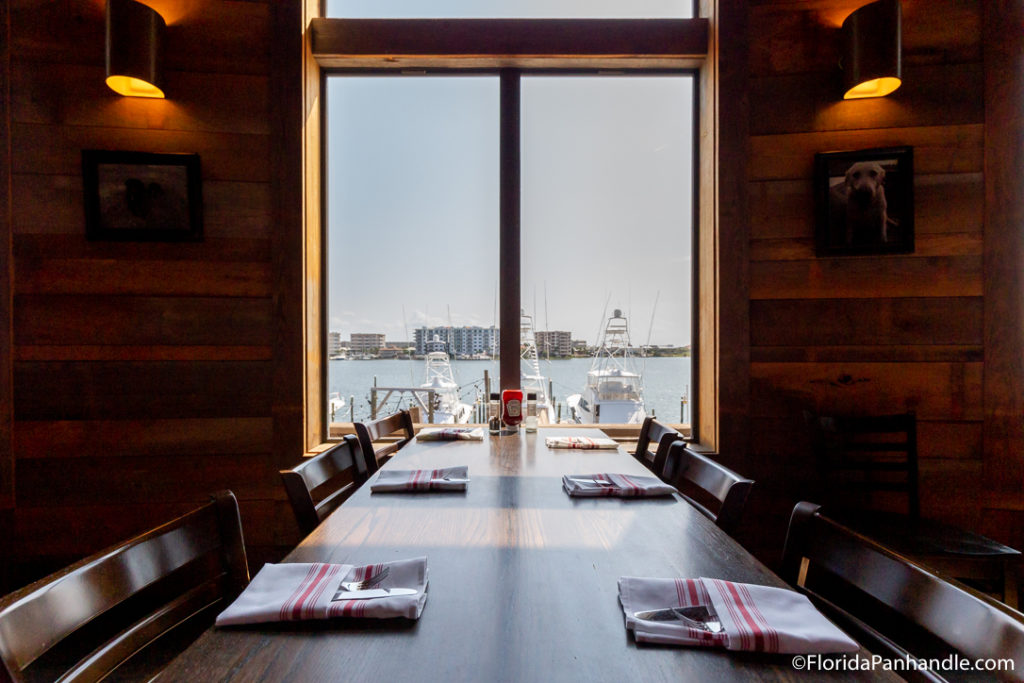 Boshamps Seafood and Oyster House is a seafood and oyster house through and through, making it a great place to stop by whenever you're craving tasty food. Their lunch and dinner menus feature all the best dishes around, including baked pimento cheese, local blue crab claws, and crispy fried calamari.
But it's their oyster bar that keeps people coming through the doors day in and day out. On that menu, you can find all the best baked, fried, and raw oysters. Their signature variety is the most popular, however, featuring caramelized Vidalia onion, feta cheese, and house-made bacon marmalade on top of a baked oyster.
As you nosh on your selections, live music promises to keep you grooving in your seats. Since you're out on the waterfront, you're even welcome to get up and dance if you're feeling the tunes.
Village of Baytowne Wharf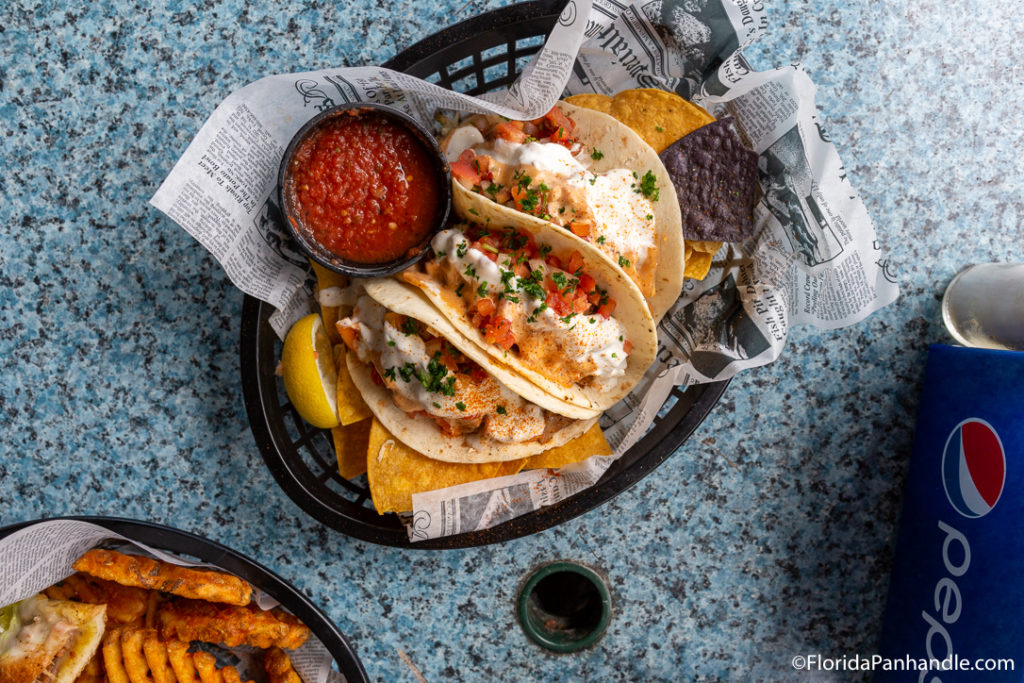 The Village of Baytowne Wharf is always a magical place to go whenever you're in the Destin area. This venue has various eateries and nightlife venues, all playing live music throughout the day. It's also common to find live music performances going on during outdoor festivals and other special events throughout the year.
The most popular time to listen to live music on the wharf is during the spring and summer concert series. Every Wednesday, musicians from around the world hop on the Events Plaza Stage to wow the crowds. Musicians range from Jarred McConnel and The High Aces to Shenanigans.
Throughout the rest of the year, catch live music performances at venues like Hammerhead's Bar & Grille and John Wehner's Village Door Nightclub. Whatever you do, don't miss the chance to see the dueling piano performance at Rum Runners at least once.
HarborWalk Village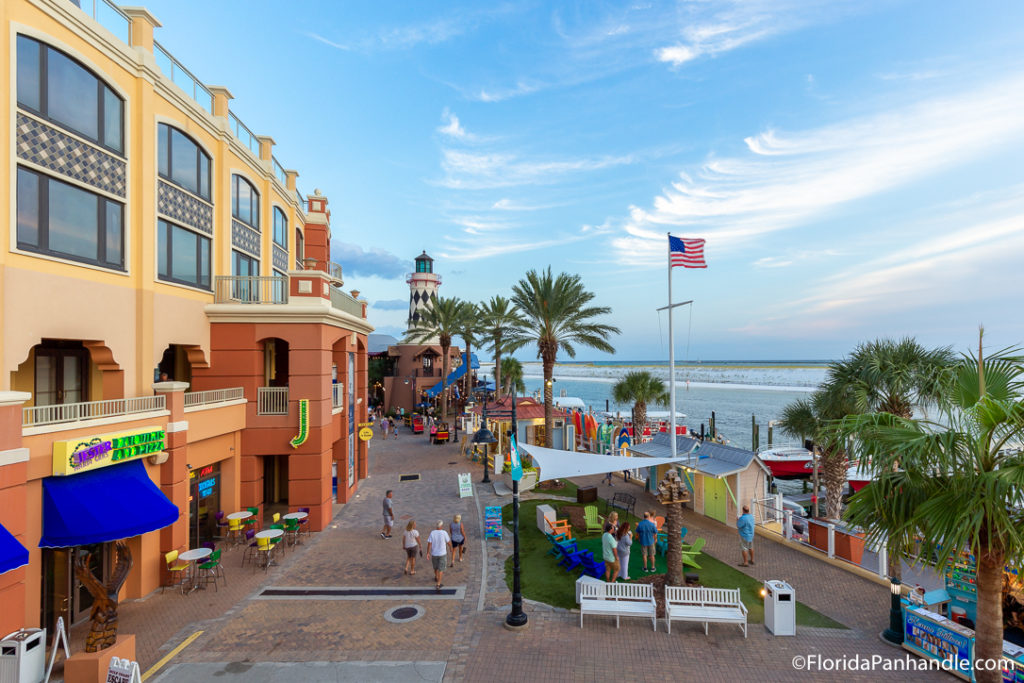 The HarborWalk Village is another popular place to catch musicians playing their jams live for the crowds. Like the Village of Baytowne Wharf, this destination runs a public concert series through the spring months. The performances begin in late March and continue through April. During that time, bands come by to entertain locals and tourists alike, plus there are plenty of karaoke nights for all to enjoy.
In between performances, you can grab a meal, shop at boutiques, and enjoy many other fun activities right on the harbor. Visitors love to try their luck in navigating the mirror maze, conquering the Atomic Rush, and cruising down the zipline. You can even hop on boat tours galore to go scuba diving, check out the dolphins, and even tour the high seas with a pirate crew.
McGuire's Irish Pub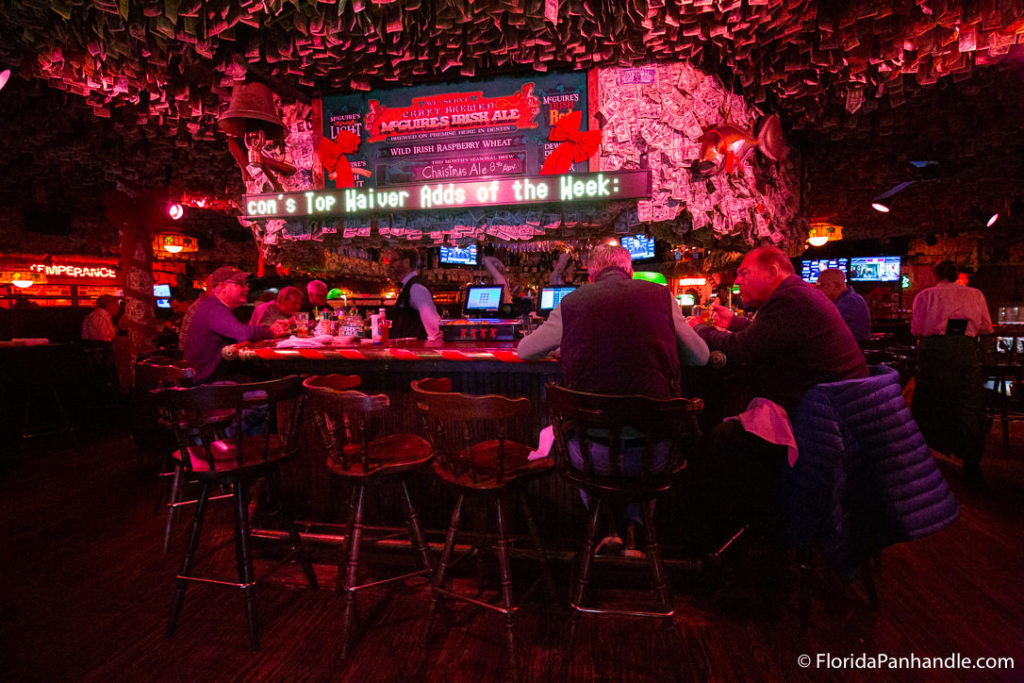 Are you in the mood for traditional tunes played by talented musicians? Jet over to McGuire's Irish Pub to soak in the excellent music and great times. At this pub, they regularly have music playing live all evening long. Musicians playing for the crowds include Rich McDuff, Colm Kelly, and Neve and Jess. Their sets start at 9 pm sharp and continue until the last call.
During your visit, you can nosh on the most delightful traditional dishes, like corned beef and cabbage, lamb stew, and cockles and mussels. The drink specials are out of this world incredible as well. Think $3 margaritas, $2 draft brews, and $3 Irish whiskeys. They also run happy hour seven days a week.
When you want to listen to live music while enjoying fantastic food and drinks, Destin has your back. All across town, there are ample spots to stop by to hear memorable tunes played live for your pure enjoyment. Just be sure to bring a big appetite, so you can sample all their best dishes during each visit.