Thanksgiving is a time to spend with friends and family, chatting about life and simply enjoying each other's company. For many people, that time is best spent in the kitchen. But it's okay if that's not your jam. Many Destin restaurants offer homecooked Thanksgiving meals for you to enjoy onsite or back at home. Here's a look at just where you can find all these good eats on the big day.
Cuvee 30A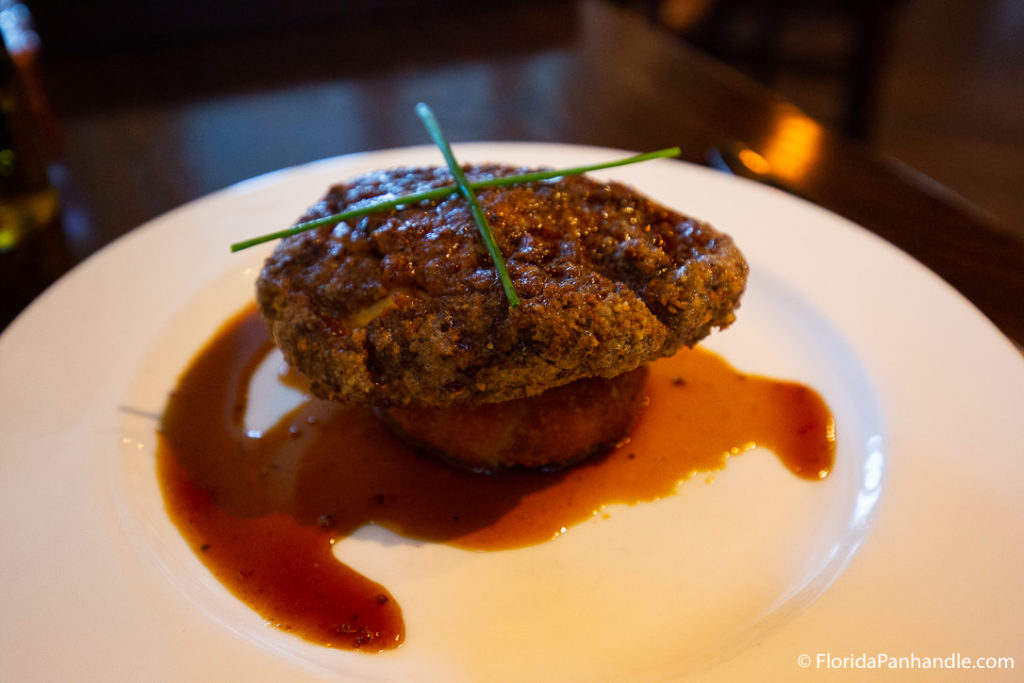 Tim Creehan's Cuvee 30A always goes big on the homecooked dishes—and Thanksgiving is definitely no exception. From 11 a.m. to 3 p.m., this restaurant proudly serves a full feast to all the eager patrons who arrive.
At the center of it all is their world-famous Louisiana fried turkey that's crispy yet ultra-juicy. All the traditional trimmings land alongside, including fresh-made cranberry sauce, stuffing, corn, mashed potatoes, and gravy. You can count on delicious desserts as well, like Apple Pie and Pecan Pie.
In years past, they also offered a turkey to go. Unfortunately, that's not to be this year due to supply chain disruptions. So, plan to dine in-house if you want a taste of the Cuvee 30A Thanksgiving spread.
Brotulas Seafood Steamer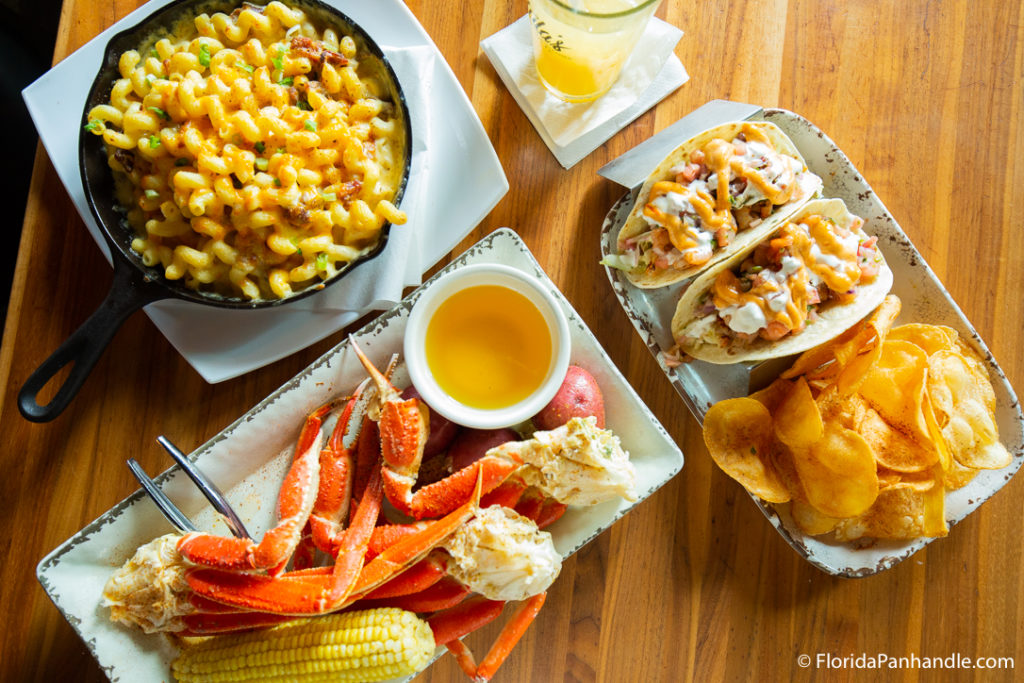 At Brotula's Seafood House & Steamer, they proudly serve up a stress-free holiday with their annual Thanksgiving dinner bash. The fun starts at 11 a.m. and goes until 6 p.m. During that time, you can enjoy their superb buffet menu to the fullest.
The meal begins with starters, soup, and salads galore, including seafood gumbo and smoked tuna dip. After that, you're free to scoop up all the entrees and sides you'd like. Their most popular offerings are the roasted mahi mahi, collard greens, and smoked sausage stuffing. There's also a carving station alongside the buffet serving fried turkey and slow-roasted prime rib.
No matter what you get, save room for dessert, for sure. Otherwise, you might miss out on tasty treats like their bourbon maple bread pudding and key lime pie.
Henderson Beach Resort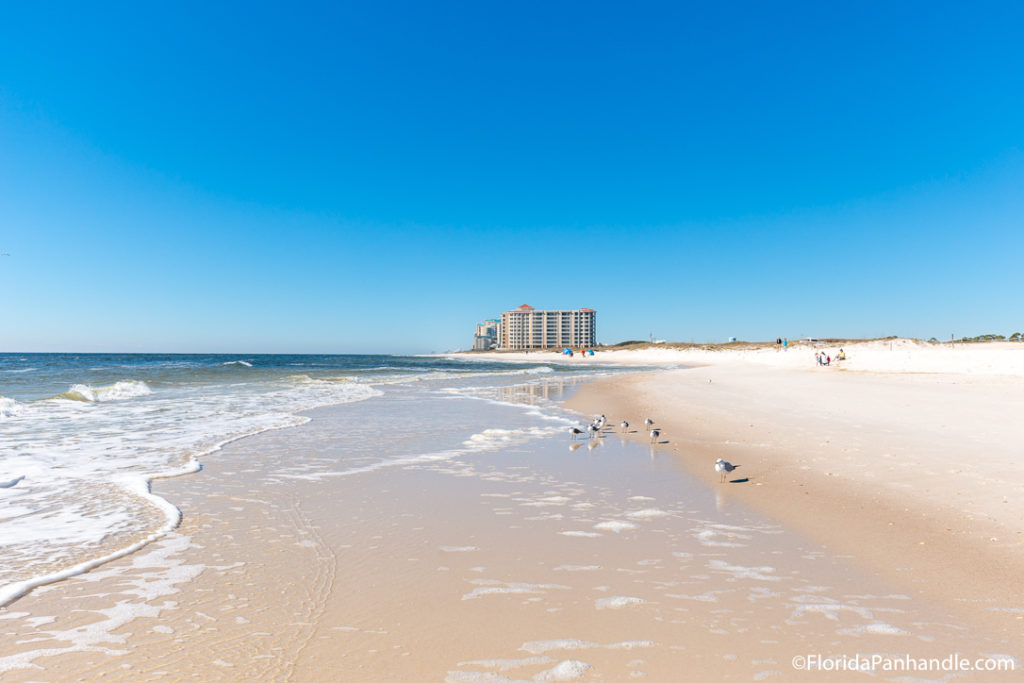 If nothing else will do but a traditional Thanksgiving feast, set your sights on a visit to Henderson Beach Resort. The meal begins at 11 a.m. and continues through 5 p.m., giving you ample time to nosh on all the delightful selections.
While they keep their exact menu secret until the big day, you're bound to find all the seasonal favorites on tap. The turkey will arrive perfectly browned on the outside and juicy in the middle. The mashed potatoes and gravy, stuffing, and other sides will complement the turkey through and through. Beyond that, there'll be desserts aplenty, giving everyone a taste of their favorite fall flavors.
Cafe Thirty-A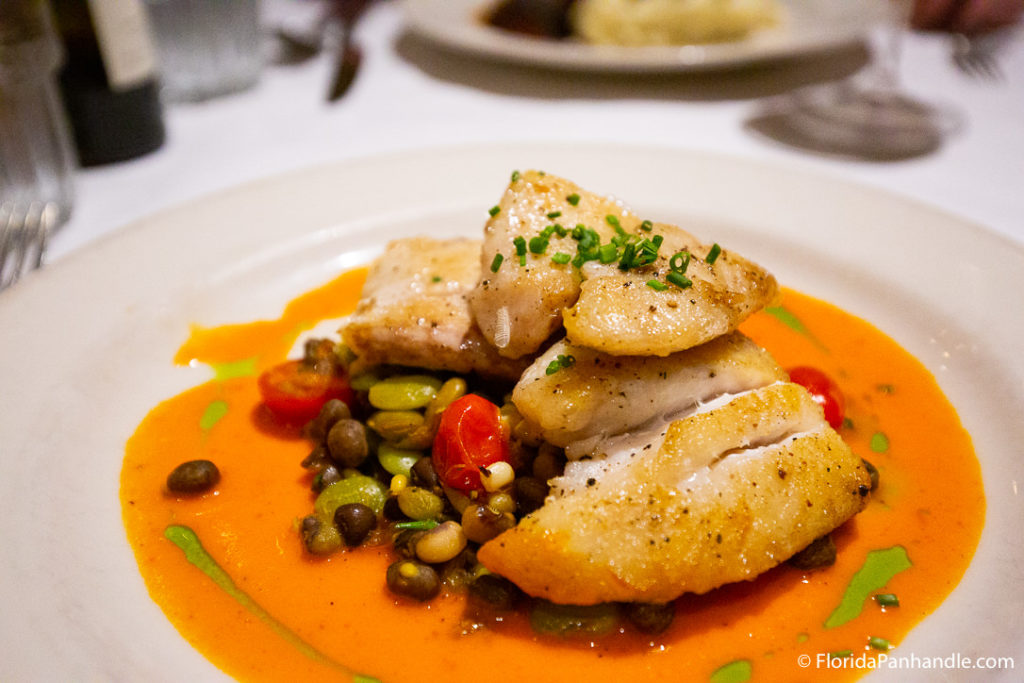 Every year, Cafe Thirty-A rolls out its Thanksgiving spread to help take the stress out of the holiday. And each year, their seats are booked out well before November arrives, including for the 2023 season. But that doesn't mean you cannot savor what they're serving. In fact, you can sample all their most popular seasonal dishes by the Thanksgiving to-go meal.
This delightful meal begins with a southern deep-fried, brined turkey served whole or carved. Then, they also provide you with enough butternut squash soup or assorted field greens for six people.
As if that's not enough, they also give you a ton of side dishes, including green bean casserole, traditional stuffing, and rolls. To finish it all off, you also get either pumpkin pie or double chocolate pecan pie for a sweet ending to your meal.
Harbor Docks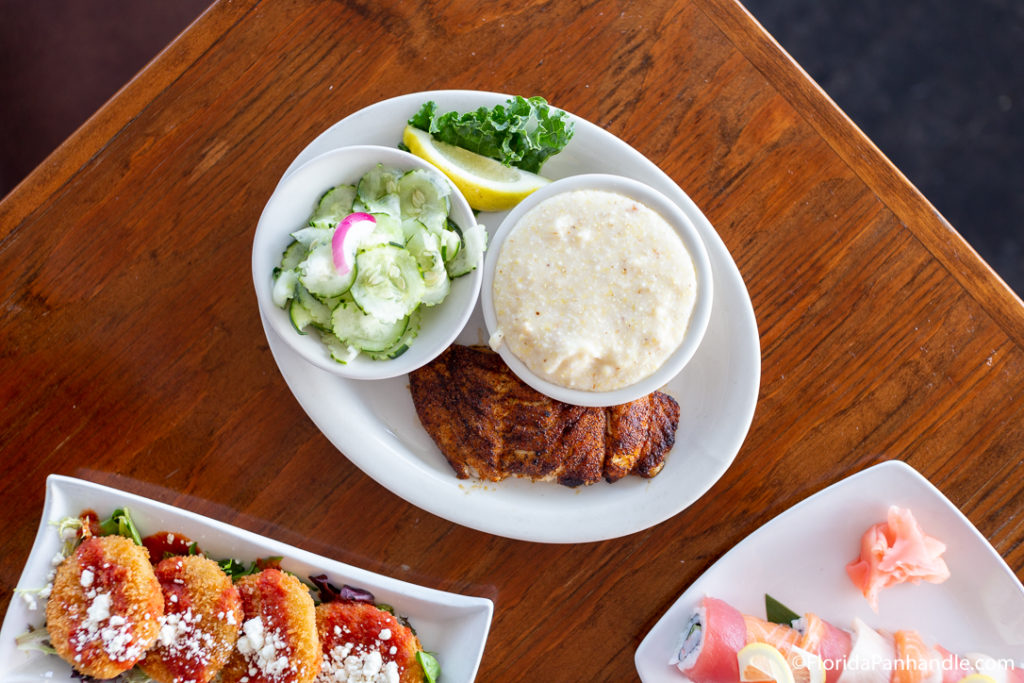 For the 29th year running, Harbor Docks is yet again serving their traditional, homestyle Thanksgiving Day feast. The fun starts at 11 a.m. and goes until 5 p.m., letting you enjoy the afternoon harbor views while noshing on your meal.
The event is free for everyone, although you're welcome to leave a donation if you wish. The proceeds will support community organizations like Habitat for Humanity and Destin Harvest. If you cannot leave a donation this time around, no worries. You'll still get to enjoy a hot holiday meal while enjoying the company of your fellow community members.
Marina Café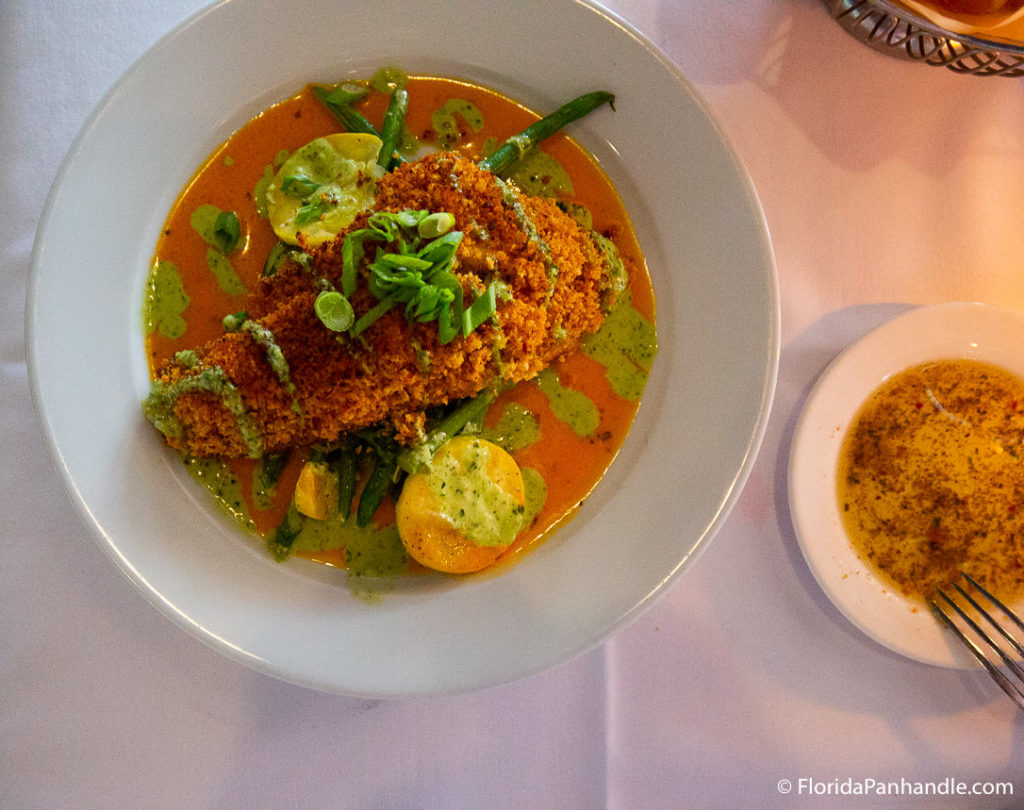 The Marina Café loves to serve the entire Thanksgiving Day spread, which is why they roll out their traditional menu every year. There's an eclectic mix of traditional and innovative menu items, too, so you can sample a little of everything during your visit.
To kick off your meal, you might want to start with soup and salad, like gumbo and caprese salad. Or you can grab an appetizer of your choice, such as a jambalaya or shrimp cocktail. Then, for the main course, they have various meats and seafood dishes, like blue crab ravioli, roasted beef brisket, and roast turkey, of course.
Alongside all that, you can enjoy baked macaroni and cheese, caramelized sweet potatoes, and many other sides. Although it's difficult, save room for dessert, and you'll be well rewarded with pumpkin cheesecake and so much more.
The Surf Hut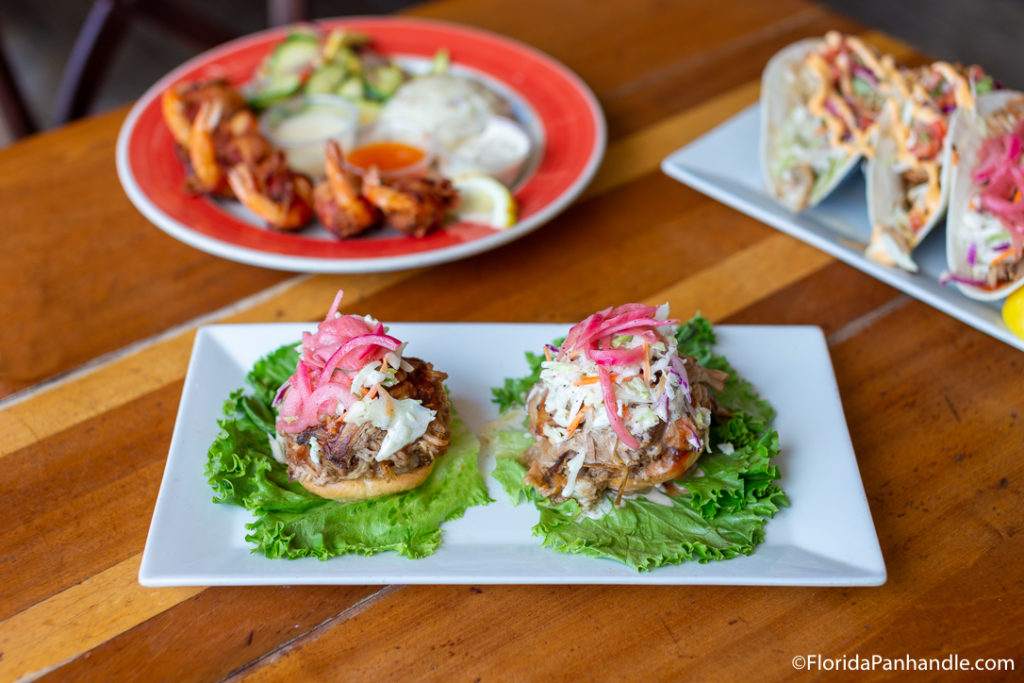 On Thanksgiving Day, do yourself a favor and jet over to The Surf Hut around 11 a.m. At that time, they're serving a traditional Thanksgiving dinner plus a limited Surf Hut menu. That means you get the best of both worlds, but you must come early since it's first come, first served seating.
If you don't get a spot right away, come back again later. They'll continue serving their holiday meal until 7 p.m. that night. Upon getting a seat, you're welcome to grab the plated dinner or order something else altogether.
If you go with the plate meal, you'll get turkey, cornbread dressing, red garlic mashed potatoes, pan gravy, and many other traditional dishes. If you'd like to choose your own adventure, dive into the fried seafood, shish kabobs, or house specialties, like seared Gulf grouper, for a meal to remember.
If you want to enjoy your holiday at any of these restaurants, you'll likely need to book your spot well ahead of time. So, dial their number and get on the list if your heart is set on going to a particular location. Otherwise, plan to fly by the seat of your pants and land wherever there's room for your group. You might have so much fun that searching for a feast will become a lifelong tradition for your family and friends.