The Port St. Joe/Cape San Blas area—one of the hubs of the Florida Panhandle's laidback "Forgotten Coast" stretch—is not just an ideal place for two-legged lovers of sand, surf, and sunshine: It's also awesome for their four-legged compadres!
Indeed, Port St. Joe won the "Best City for Pet Travelers" award in GoPetFriendly.com's 2015 Reader's Choice Tournament. Given its profusion of dog-friendly businesses and trails—and ready access to the celebrated beaches of Gulf County, all of which (except for those in T.H. Stone Memorial St. Joseph Peninsula State Park) are open to pooches—it's really no surprise.
Here are five great destinations in the area for hanging out with Fido:
1. Salinas Park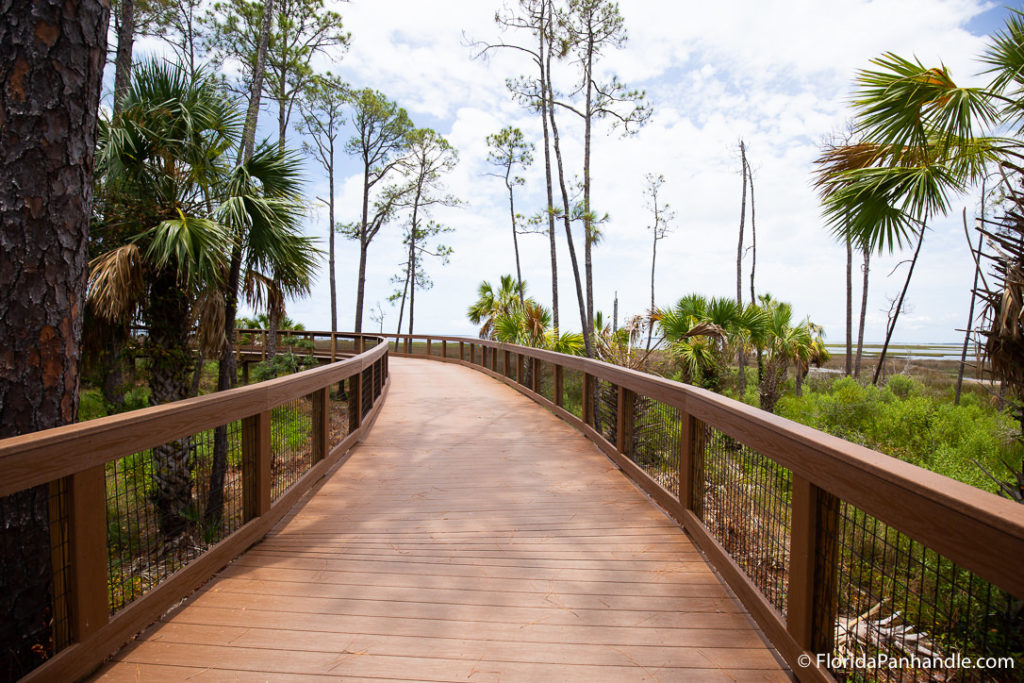 This fine park boasts waterfront along both St. Joseph Bay and the Gulf of Mexico, plus picnic facilities and playgrounds amid some handsome pines and palms. Salinas Park's free Gulf-side beach is, like almost all of the others in the county, open to pooches as long as they're leashed.
2. Cape Palms Park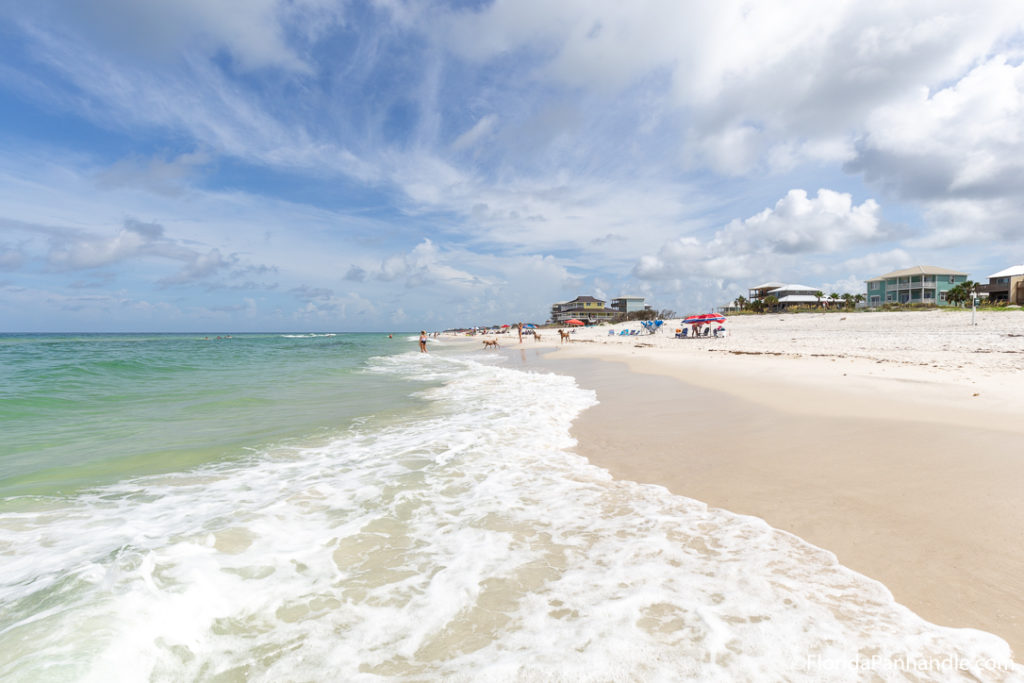 Just south of St. Joseph Peninsula State Park, Cape Palms Park offers another primo dog-friendly beach along the area's white-sand Gulf of Mexico seashore. With grills, picnic tables, and a pavilion, this is an excellent spot to take a surf-side stroll or run with your four-legged buddy, then kick back for a cookout while enjoying one of the Forgotten Coast's signature sunsets.
3. Port City Trail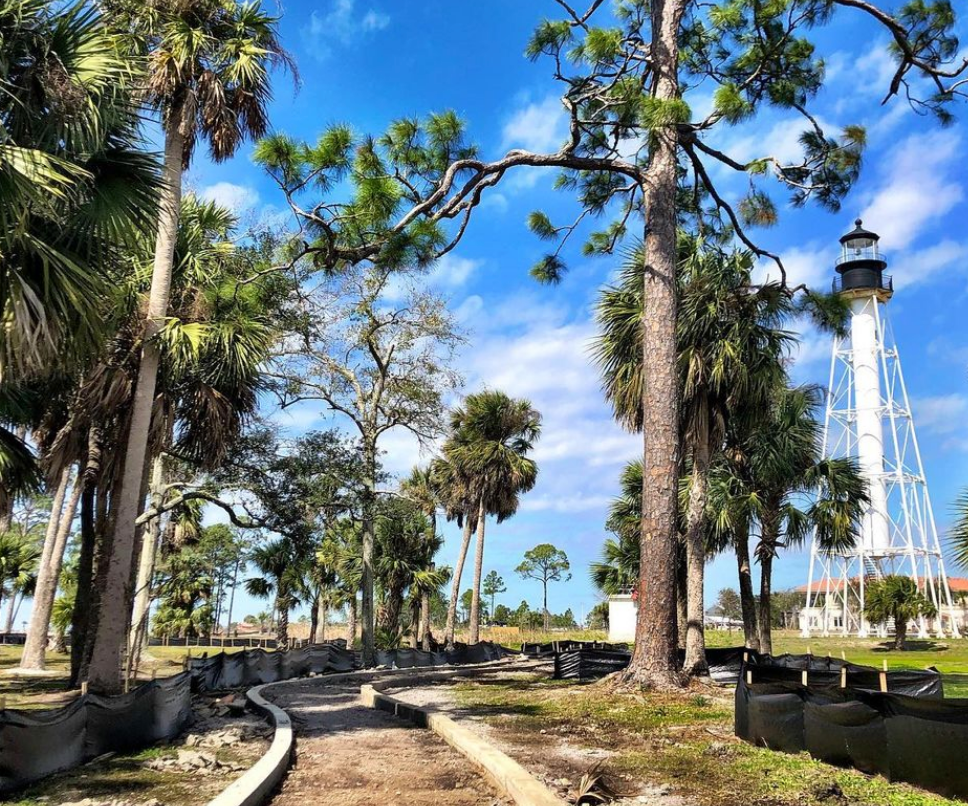 Easily accessed from downtown Port St. Joe, the Port City Trail is a paved walking path nearly four miles long and about 10 feet wide: a great option for a little fresh-air exercise with your dog! Given this well-signed, well-lit pedestrian route threads such spots as Forrest Park South, Buck Griffin Lake, and Lamar Faison Park, you've got lots of possibilities for dog-friendly stopovers and detours, too.
4. BayWalk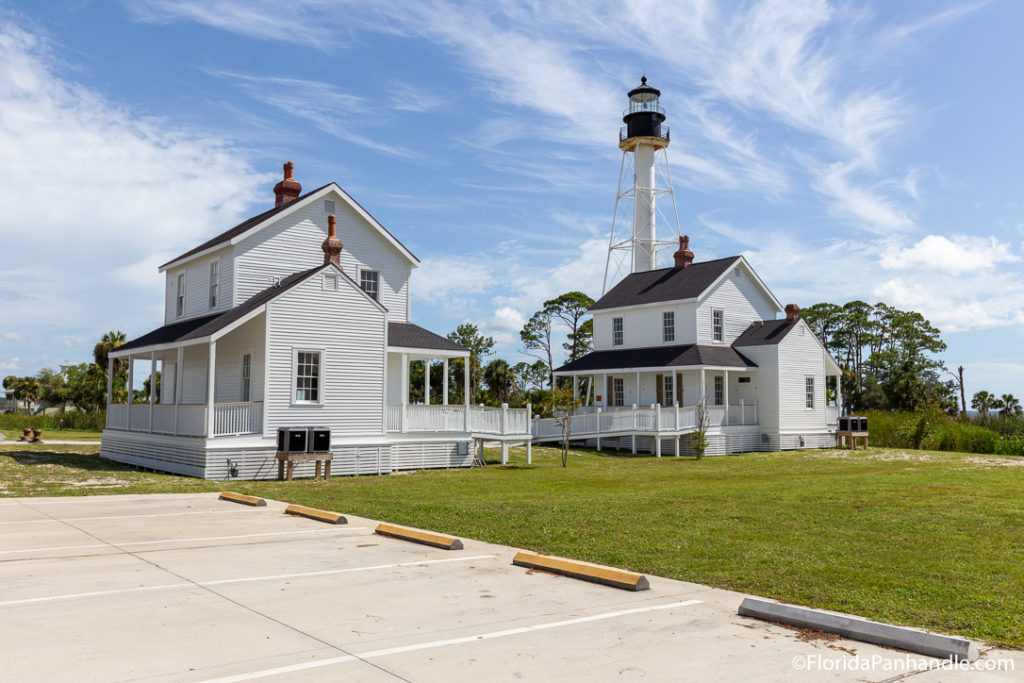 The quarter-mile Pelican Way sidewalk connects the western end of the Port City Trail with Port St. Joe's BayWalk, a 0.7-mile-long gravel path connecting Frank Pate Park and the Port St. Joe Marina and serving as another topnotch dog-walking destination. The BayWalk puts you within ready reach of the Gulf County Welcome Center—a dog-friendly facility, mind you, and a great place to get some local visitor information—as well as the handsome Cape San Blas Lighthouse and adjoining George Cove Park.
5. Bow Wow Meow Beach Shop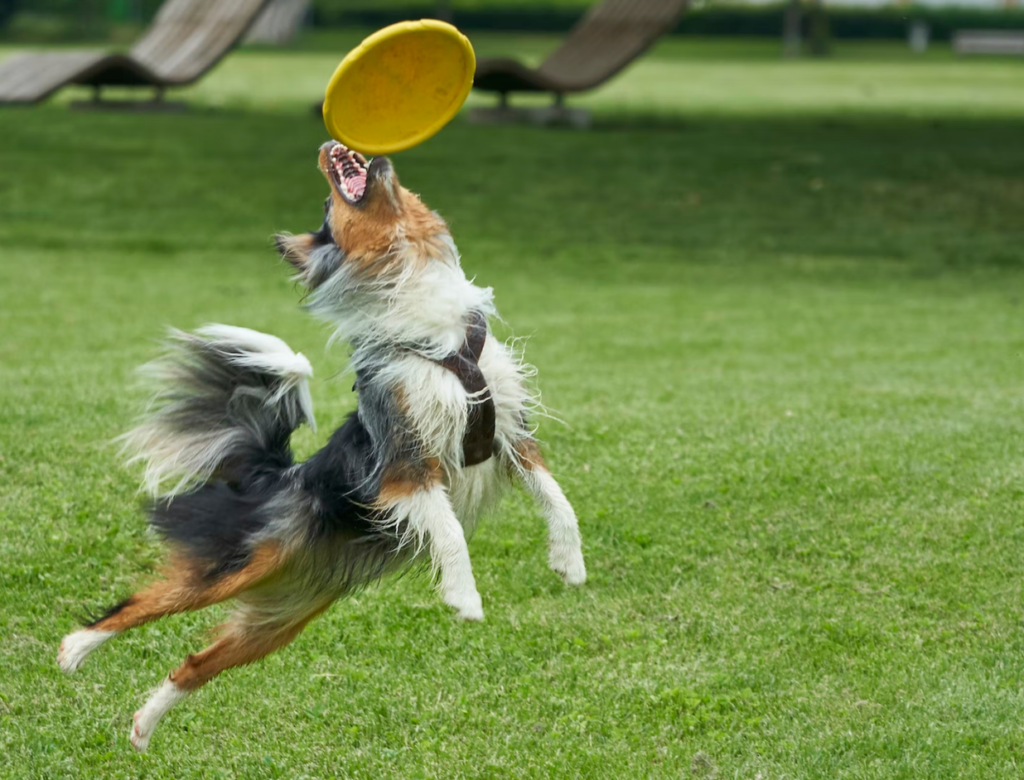 Located at 901 Reid Avenue in Port St. Joe, Bow Wow Meow Beach Shop is your go-to local supplier of pet toys, food, treats, and gear—the ideal place to stock up on essentials for your dog-enhanced getaway around St. Joe Bay and Cape San Blas! Unsurprisingly, this is one of many local businesses that welcomes pooches inside…
Tips for a Successful Dog-Friendly Visit to Port St. Joe, Cape San Blas, and the St. Joseph Peninsula
With so much of the area warmly welcoming dogs—from the plush sands of the Gulf shore to multiple restaurants, bars, and cafés—it's no exaggeration to say the Port St. Joe/Cape San Blas area is one of the best spots on the Florida Panhandle for traveling with man's (and woman's) best friend.
Make sure you do your part to ensure this wonderful dog-friendliness continues, though! Here are some things to keep in mind: 
It hopefully goes without saying that you should be cleaning up diligently after your dog, whether strolling along the Port City Trail or running together on one of the beautiful beaches. Many of Gulf County's public beach access points include dog-waste disposal stations with bags and waste receptacles, so there's really no excuse—just make sure you're properly armed whenever you're out and about with your pup.
Abide by those Gulf County leash laws. A long-lead leash is best for beach visits, given you'll likely want to let your dog run a bit.
While we've stressed how many local businesses are dog-friendly around these parts, don't assume without checking first.
Some area waterways do harbor that familiar Florida wild resident, the American alligator. While rarely dangerous to human beings (especially adults), gators do pose a risk to dogs, so be careful along shorelines and heed all posted warnings.
Follow the above guidelines and keep the safety and comfort of both your pet and other people foremost in mind, and you and your pooch are liable to have a blast on a Port St. Joe-area getaway!