Situated on the St. Joseph Peninsula, Cape San Blas is a gorgeous stretch of land extending out and curving around St. Joseph Bay. Its soft sandy, beautiful waters, and overall laid-back atmosphere make Cape San Blas a fantastic vacation destination. While you might come for the sunshine and sandy shores, make sure to spend some time exploring the area's local businesses. Businesses like breweries where you can rub elbows with locals and enjoy a fresh pint of Florida beer.
Florida is becoming quite the hotspot of local breweries and this part of the Panhandle is no different. The Cape San Blas and Port St. Joe area has become quite the host to a number of exciting brewing operations. Just take a look at the following list of popular breweries near Cape San Blas:
5 Breweries Near Cape San Blas
Oyster City Brewing Company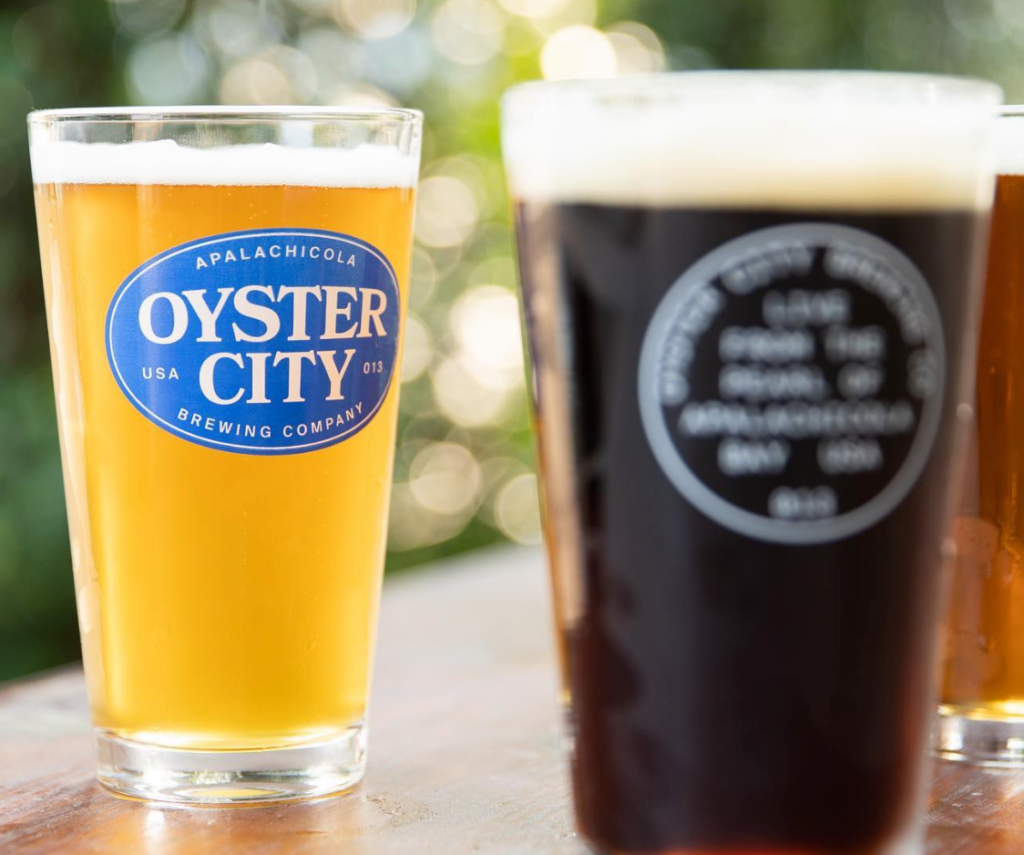 Oyster City Brewing Company is about as Florida as Florida can get. This brewery began as a backyard brewing operation. A dedicated few experimenting with recipes and handing them out to friends and neighbors for feedback. Eventually, they got some recipes right. Transformed an old dive bar into a commercial brewery, and opened the doors to the public.
Today, Oyster City Brewing Company has three brewery locations and a half dozen beers. Apalachicola near Cape San Blas, Tallahassee, and Mobile, AL. Their most popular, flagship beers are all locally inspired, such as their Tates Helles German Style Lager. This beer is named after the local Tates Helle State Forest. Where 1/4 of all the black bears in Florida live and is a delicious lightly hopped traditional lager. Enjoy fresh Florida brews on the breezy front porch dining area of their historic downtown Apalachicola location. 
Eastpoint Beer Company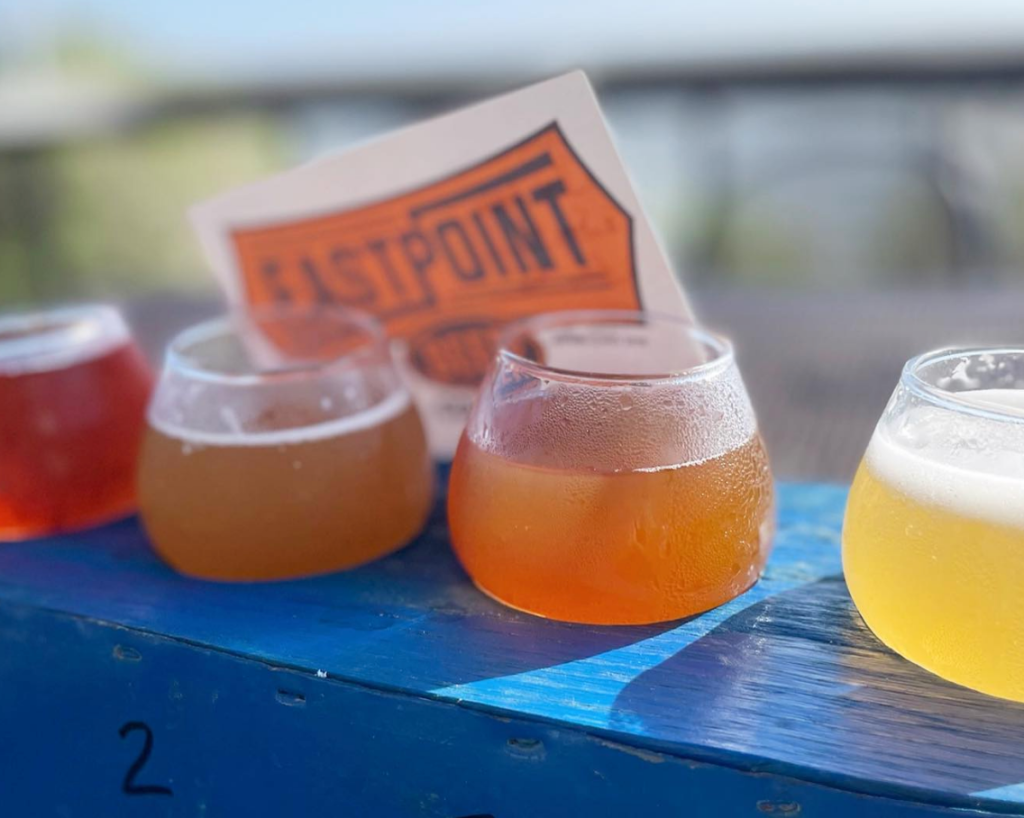 Across the bay from Apalachicola is a small community called Eastpoint. Within that small community is the independent craft brewery of Eastpoint Beer Company. What's really cool about Eastpoint Beer Company is that they are situated quite literally on the water. What better way to enjoy a warm afternoon than relaxing on that back porch sipping on a delicious pint as the seabirds fly over the bay?
As if that weren't good enough, location is just one of the arguably biggest perks of Eastpoint Beer Company. This place also serves up fresh pizzas and its menu features quite a few beer and pizza slice deals. Precisely for those wanting a snack with their suds. Furthermore, the place goes beyond the standard pet-friendly attitude of allowing dogs on-site. They actually have a dog-friendly beer entitled Hair of the Dog.
History Class Brewing Company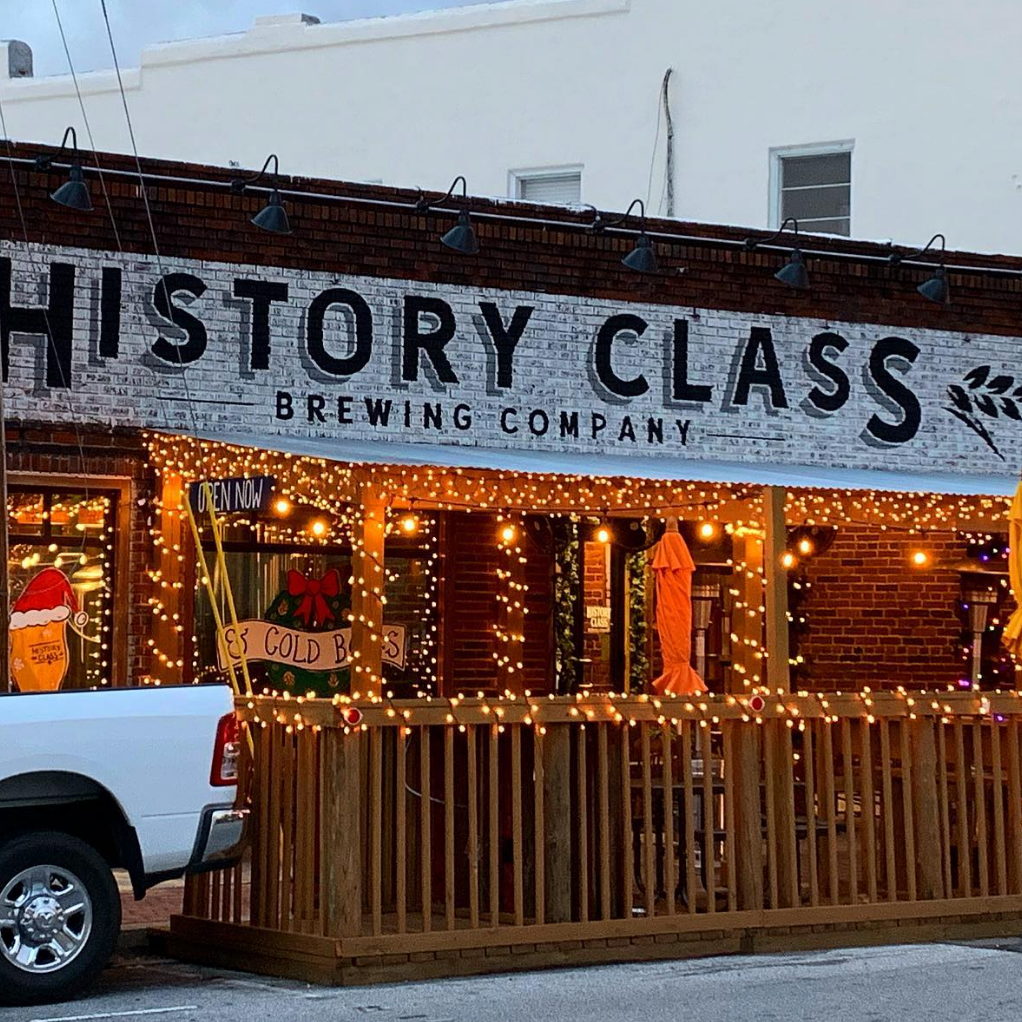 Located in a hip part of Panama City to the west of Cape San Blas, History Class Brewing Company is a young brewery, barely having been open for more than a year. They don't have any flagship brews yet and the name is a bit of a misnomer as you won't find any actual classes or workshops here, but there are things that the History Class Brewing Company has right.
The interior of the History Class Brewing Company has a very industrial feel going on with brick walls and wooden accents. Those walls are likewise covered with Panama City memorabilia, a good ode to their name. The company also has a pretty excellent twist on traditional bar food menus. Check out their Smoked Bologna Sammy or Pimento Cheese and Firecrackers food choices to see what we mean.
Salty Oak Brewing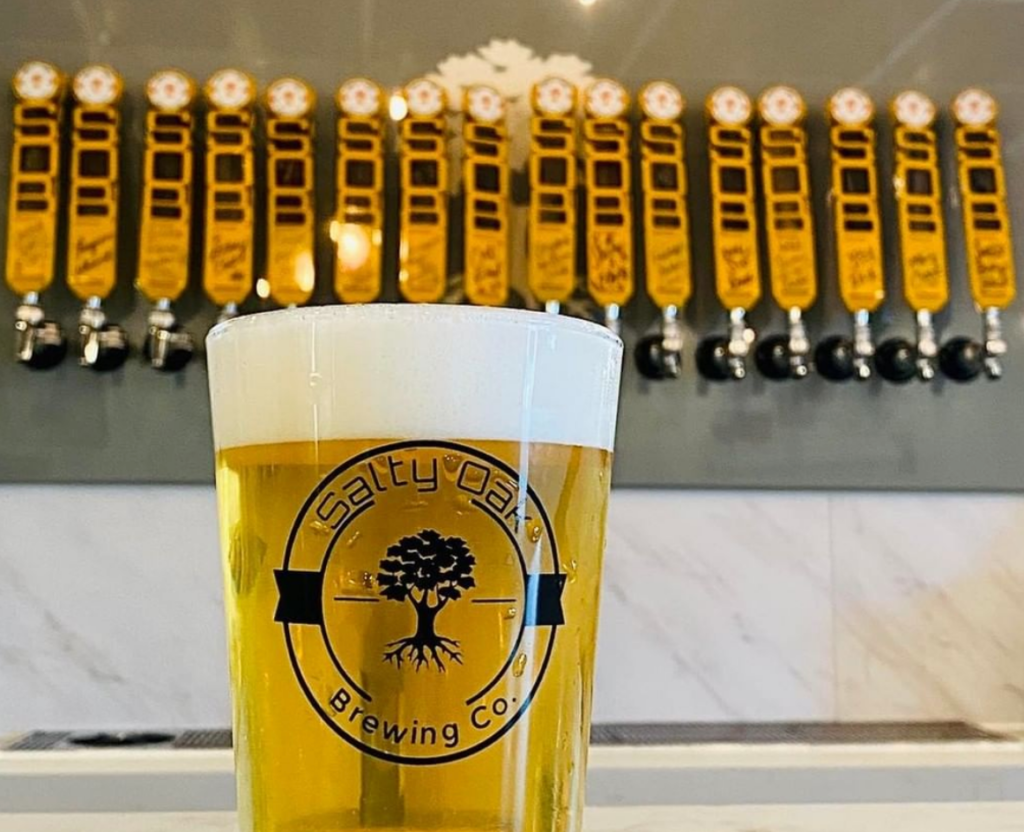 Salty Oak Brewing is another new brewing company located in Panama City. Only, they are located on the north end of the downtown and have a more dive bary, less touristy sort of feel. In fact, they are probably best known for their incredible service, with a bartender team that truly makes you feel like you're one of the gang. They also have some pretty good beers as well.
Where so many craft breweries seem to be obsessed with IPAs, Salty Oak Brewing has taken a different direction. As you might guess from their name, Salty Oak Brewing specializes in sour beers. We certainly recommend trying one of their sours, or if you don't like puckering up, they have some excellent fruity brews as well.
Idyll Hounds Brewing Company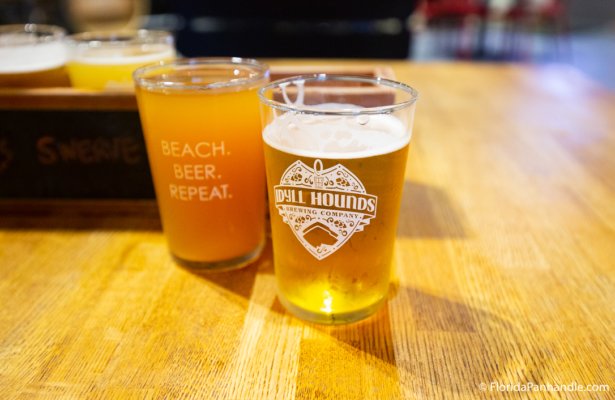 This fun brewery is located just north of Seaside, which is west of Cape San Blas but a fantastic beach destination when staying in the Florida Panhandle. They also are one of the older breweries in the area as they will soon celebrate their ten-year anniversary of serving up flavor-first brews along the Emerald Coast. Interestingly, the name of the brewing company didn't come from a love of canines (although they do boast a dog-friendly patio and inside taproom), but rather from nicknames. Head brewer Frasier "the Pup" Hansen named it in honor of his dad, Mike "Hound" Hansen for being his inspiration.
In terms of brews, Idyll Hounds Brewing Company makes quite the selection, available both in their taproom, at other local bars and restaurants, and in the can at local shops. They have IPAs, pilsners, porters, and a very popular French-farm style Saison named simply the Rosemary Saison Ale.
Remember, Be Responsible as You Enjoy Beers & Cocktails Around Cape San Blas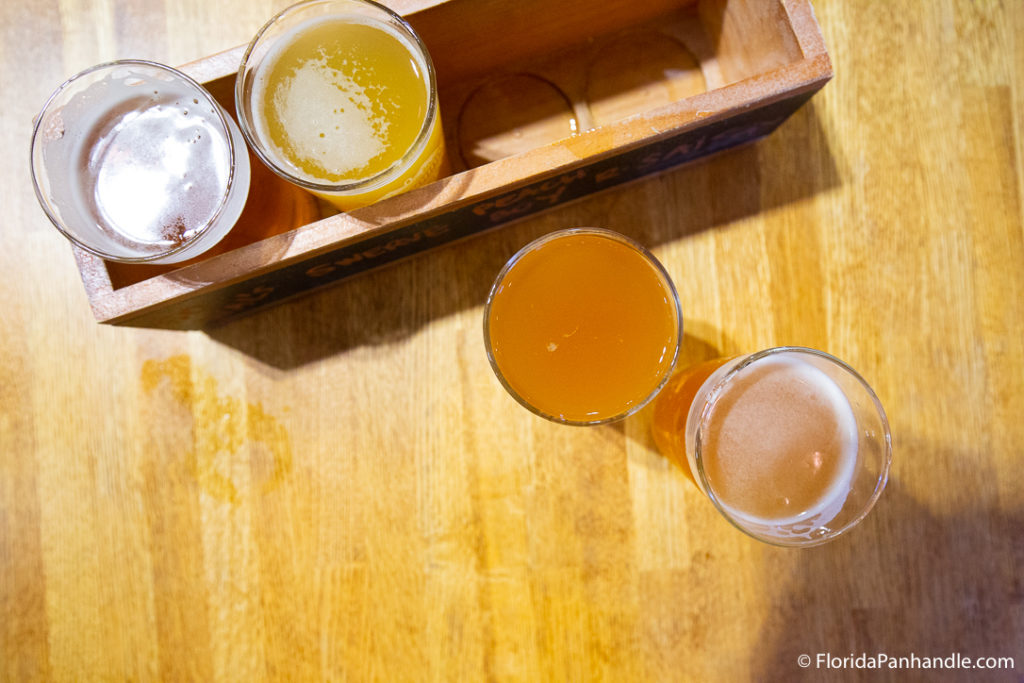 Cape San Blas has a lot of things going for it — good beaches, good parks, good restaurants — but unfortunately, there is not a brewery located on this stretch of sand. So if you opt to travel afar to check out one or more of these popular places of Florida ale, make sure to be responsible about driving back and forth, or play it safe with rideshare. Or, stay close to the cape and enjoy beers from these excellent Florida breweries at one of the local bars and restaurants boasting them on tap.
For more information about those local Cape San Blas bars and restaurants, make sure to visit our website to see more reviews and "best of" guides.