A babymoon is an opportunity for expecting moms, couples, or adoptive parents to go for a relaxing vacation before their baby arrives.
As all seasoned parents know, the arrival of a newborn is a whirlwind of activity and doctor visits. Babymoons are a great way for mothers to take some time to themselves before welcoming a new family member.
You can choose to take a babymoon by yourself or with your partner, spouse, or coparenter. The important thing to consider is what — and who — will make you feel relaxed and allow you to unwind.
When Should You Go On a Babymoon?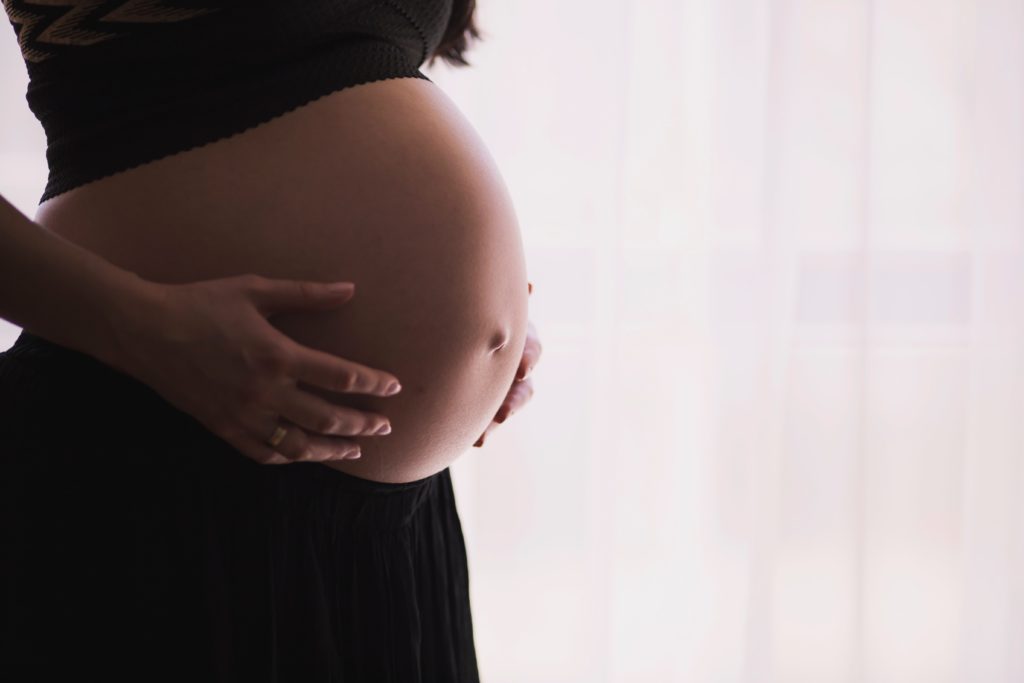 Timing really is everything. If you've recently become pregnant, you're likely wondering when the optimal time to go for a babymoon is. The second trimester is ideal — between 14 and 28 weeks. This is because the worst of morning sickness has typically passed by now. Additionally, your bump won't be large enough to hinder you from engaging in the activities you love. During the third trimester, you may be too tired to really enjoy traveling. You also risk being away from home in the case of an unexpected early delivery.
How Long is a Typical Babymoon?
In reality, a babymoon can be as short or as long as you want! On average, however, parents usually take 4 nights to themselves to truly be able to enjoy each other and their babymoon.
If that doesn't sound like enough time or if it sounds like too much, just make sure you give yourself enough time to reconnect with each other and rejuvenate before your baby comes!
How to Plan a Babymoon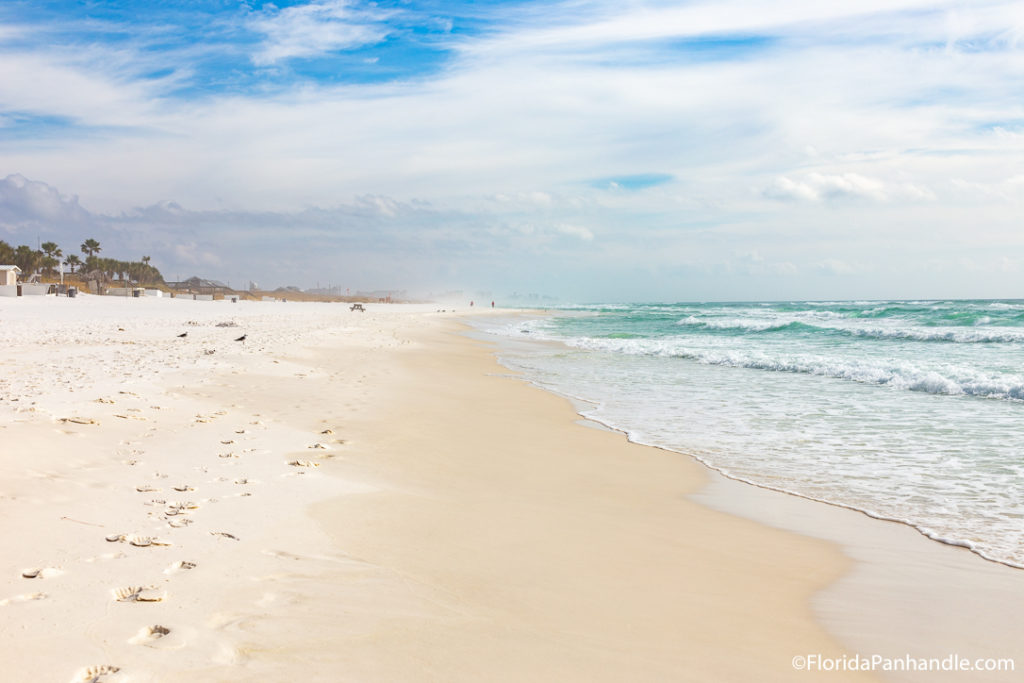 When planning your babymoon, it's crucial that you communicate with your doctor to ensure all activities are safe during pregnancy. You may also need some vaccinations (if they're safe for pregnant women) depending on where you'll be traveling.
When deciding where to take your babymoon, you'll want to consider a few things:
Is my destination somewhere relaxing, or is it a noisy and bustling urban setting?
Will I have access to a hospital or emergency room nearby?
If I'm driving, is the destination within a reasonable distance (ideally less than six hours)?
Have there been any recent contagious disease outbreaks in this area?
Will my room include a spacious bed with plenty of pillows for supported sleep?
You'll also want to ensure you're taking the necessary precautions to ensure safe travel. If you're flying to your destination rather than driving, some airlines require a doctor's note. Ask your airline ahead of time if they have any restrictions for pregnant women — the cutoff is usually 35 weeks. Ideally, you'll want to book an aisle seat so that it's easier to get up to use the restroom. And don't forget to bring plenty of water and healthy snacks on board.
Once you've arrived at your destination, consider the best method of transportation. You may want to opt for a rental car for maximum flexibility, but in some cities, public transportation is easy and affordable.
What to Do on Your Babymoon
Once you've ironed out all the logistics, you may be wondering what to do on your babymoon getaway. That's why we've come up with 36 activities for every mom and every budget.
For the Foodie Mom
When you're pregnant, you get to eat for two — no questions asked. It's every foodie's dream! For more culinary fun before baby comes, try the following activities:

Order delivery or room service and indulge in all of your weirdest cravings. We're looking at you, pickles and chocolate.
Explore the local food scene and make a reservation at the best restaurant in town. Avoid sushi joints and raw fish.
Enroll in a cooking class to polish your skills — after all, you'll be cooking for one more family member soon.
Throw a mocktail party. Just because you can't drink alcohol doesn't mean you have to miss out on fun, festive drinks.
Enter a recipe contest. Whether local or online, show the world the dish you're most proud of, and brag about how you won to your child in 10 years.
Attend a live cooking demonstration. See if any professional chefs are hosting a cooking demonstration or join a live stream online.
Have a gourmet picnic. Bring fancy homemade or store bought foods — just be sure to skip soft cheeses and deli meat.
Collect any favorite recipes that you've either created or that have been passed down to you. Compile them into a recipe book and pass them down to your child when they're older.
Research baby food recipes and make a shopping list for when you return home. The following recipes can be frozen and stockpiled.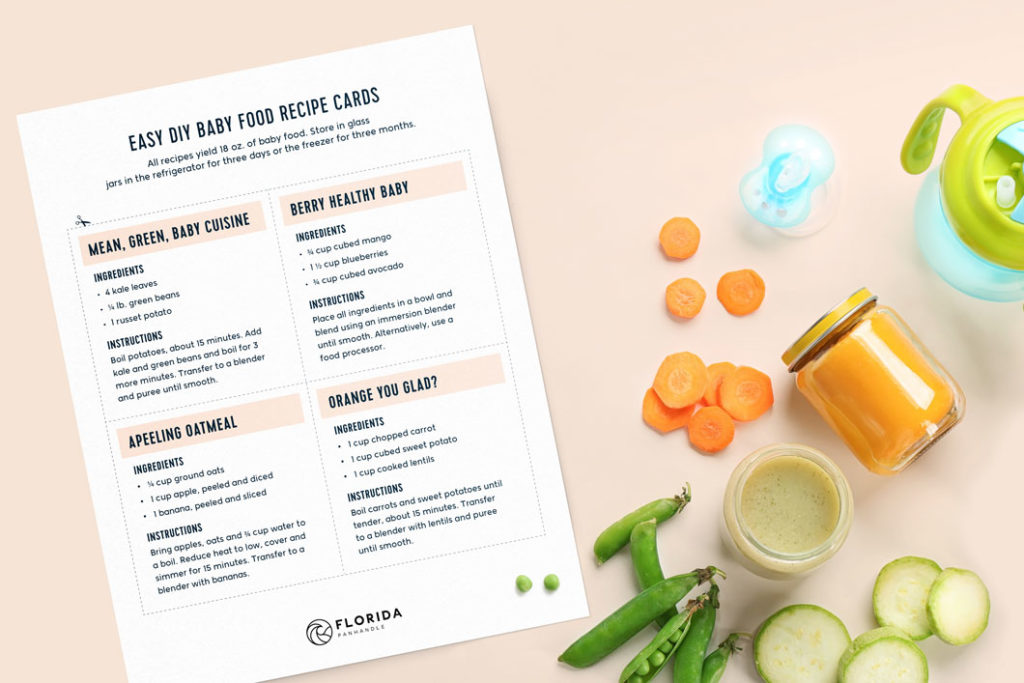 For the Active Mom
Part of any healthy lifestyle is regular exercise. When you're pregnant, there are obvious limitations, and you should avoid any strenuous exercise. However, there are many pregnancy-safe exercises and stretches that will keep you feeling your best during your babymoon. If you're ever unsure of what level of activity is safe, talk to your doctor.

Take a long walk on the beach in the morning before it gets too hot. You'll also avoid the crowds of tourists.
Swim laps at your house or hotel's pool. Swimming is a great low-risk, low-impact exercise for pregnant women.
Book a prenatal massage for pregnancy symptoms like back pain and swelling. Give your mind and body a break!
Enroll in a prenatal yoga class to stretch out those aches and pains. This is also a great time to relieve nerves and stress.
Take a dance class like zumba or country and pass on your skills to your child when they're old enough!
See if there are any sightseeing activities where you're staying and book a walking tour to get in some activity.
Go for an indoor cycle. If your babymoon destination has a gym, cycling is a great low-impact exercise for pregnant women.
Practice breathing exercises. Mindful breathing is great for finding any hidden tension in your body.
Download this printable packing checklist before heading off. You'll want to make sure you have the right gear so that you stay comfortable during all your activities.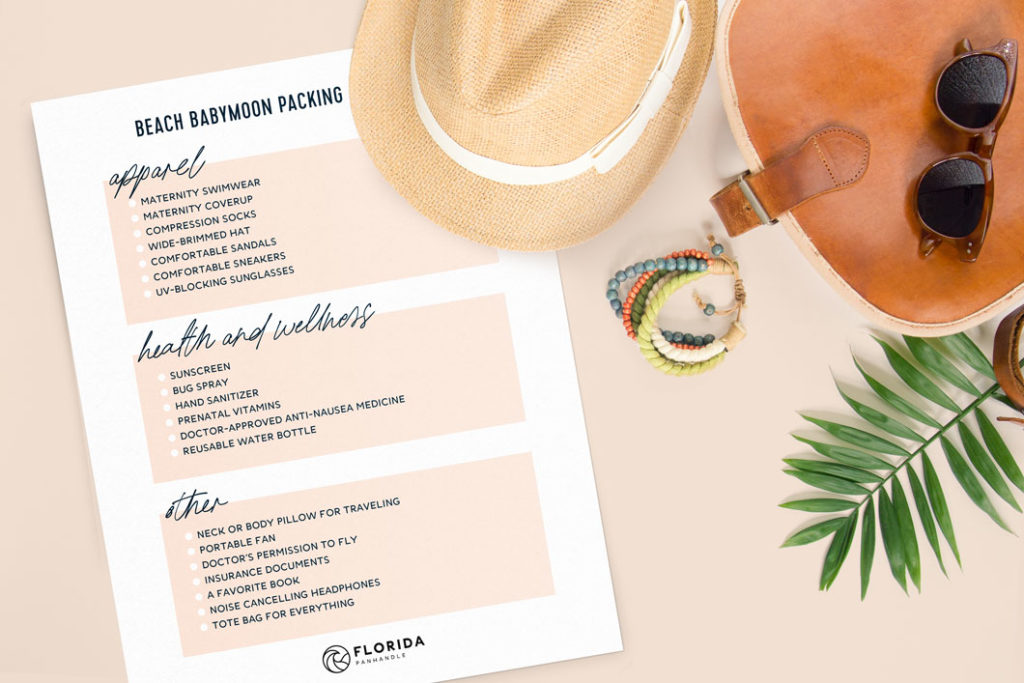 For the Mom on a Budget
When you're planning for a new addition to your family, budgeting is key. There are various expenses that come with a baby, from diapers and feeding supplies to daycare and doctor visits. If you're babymooning on a budget, these ideas will help you save money while still having fun:

Craft a baby budget. Include food, formula, childcare, toys, clothing, diapers, life insurance, and anything else you can plan for.
Go on a shopping spree. Treat yourself to a maternity shopping spree by scouting out local sales and deals on maternity clothing and baby gear.
Catch a movie at a dollar theater. See if there are any discount theaters and watch a flick you've been wanting to see.
Listen to a podcast on pregnancy or parenting. Popular options include "40 Weeks Pregnancy Podcast" and "Spawned."
Set up a college savings fund, like a 529 plan, for your future scholar. The sooner you start, the more you'll save.
Consider enrolling in life insurance if you haven't already. This will ensure your baby is taken care of, no matter what.
Look for companies that offer free sample boxes when you sign up for a baby registry or subscription service.
FaceTime a loved one who has been pregnant before for support, advice and answers to your burning questions.
Write a letter to your baby using the template below — because sometimes the best activities are free! Read it to your child when they're old enough.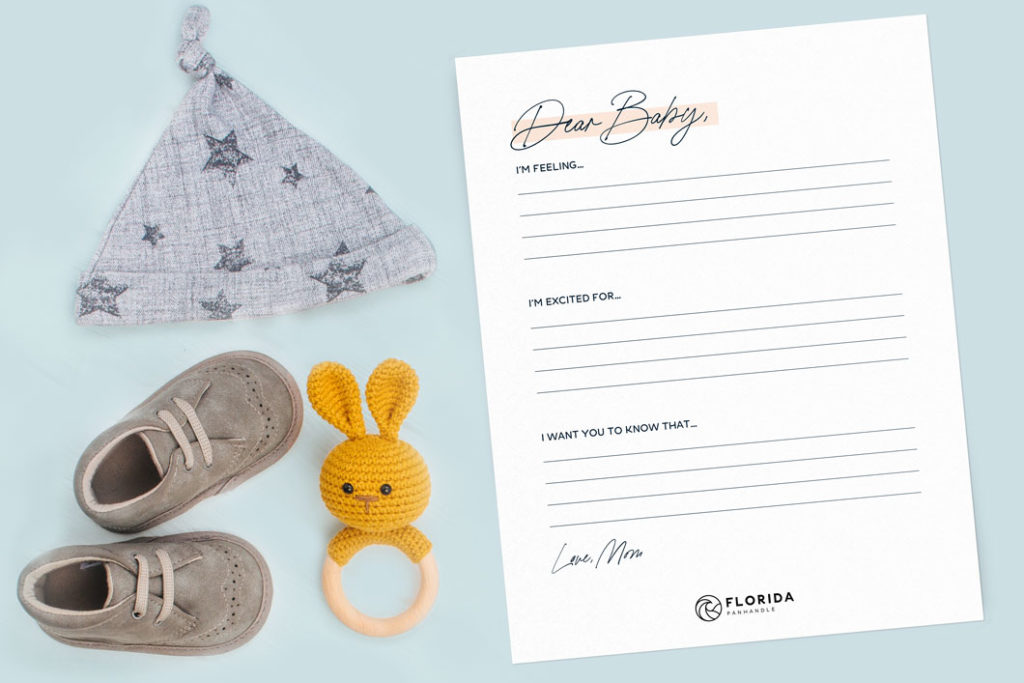 For the Staycationing Mom
Sometimes life events get in the way of travel plans. Uncontrollable outside factors shouldn't prevent you from having a relaxing and memorable babymoon! Plan a staycation and relax within the safe and cozy confines of the best place on earth — home sweet home.

Brew a pregnancy-friendly cup of tea, such as rooibos for antioxidants or ginger and mint for morning sickness.
Curate a playlist of your favorite artists and take full credit for your child's excellent music taste in 20 years.
Pamper yourself! You've probably experienced some level of discomfort during your pregnancy, so paint your nails or recruit your partner for a massage.
Start a new audiobook. Once the baby comes, audiobooks are a great way to enjoy a story hands-free.
Book a professional cleaning for your home. You likely won't have time or energy to clean once the baby is here.
Host a cooking party. Invite friends over to cook double batches of your favorite meals and stockpile your freezer. It's easier than asking them for a favor after the baby comes.
Decorate your nursery. You'll be spending a lot of time here, so give it those special finishing touches.
Stream a motherhood movie — favorites include Baby Mama, Nine Months, and What to Expect When You're Expecting.
Print out these conversation starters for expecting parents to hash out all the details with your partner.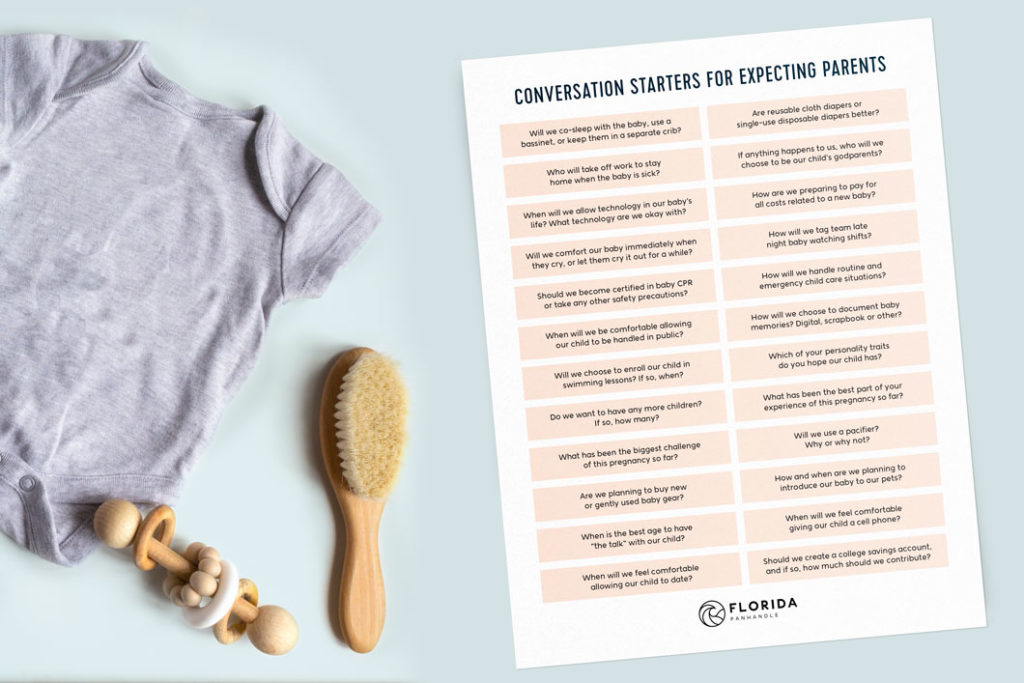 No matter what you choose to do during your babymoon, remember to take advantage of this time to slow down and relax. Enjoy the stillness of your home or the beauty of your babymoon destination. Instead of packing your time with adventurous activities, focus on strengthening your mother-baby bond. Your new family member will be here before you know it!